Beth Stern Guests on Animal Radio

®
Howard Stern & His Wife Are Fostering Cats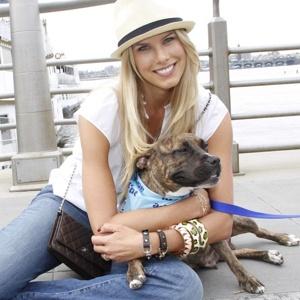 (Los Angeles CA., July 29, 2013) Actress and Animal Advocate Beth Stern will be guest-hosting the nationally syndicated Animal Radio® show on XM Satellite Radio and 107 AM/FM stations.
Beth Stern, known for her roles in Flirting With Disaster and Whipped, is recognized not only as Howard Stern's wife of seven years, she is also spokesperson for the North Shore Animal League. Beth spends countless hours fostering animals, cats in particular, in her New York home.
The Stern's live with 4 adopted cats, Walter, Apple, Leon Bear and Charlie Boy. This doesn't include the many cats that she's fostering until they are able to adopt them. Beth says she uses her husband's national satellite show to help find good homes for some of the animals.
When asked if her highly-visible husband (the self-proclaimed "King of All Media") was involved in the fostering process, she said "He's right there with me. He photographs them. He names them. He cried like a baby the other day when I had to hand-off a litter of cats to their new family."
Beth says Howard is her favorite thing to talk about besides the animals.
"I was truly surprised to hear that Howard gets emotionally involved in the process," says Animal Radio® Host Hal Abrams, "His on-air persona doesn't seem like the warm and fuzzy type. Beth convinces us otherwise."
Catch this special broadcast Saturday August 3rd at noon est. and rebroadcast Sunday the 4th at 5 pm est on XM Satellite Radio channel 244 America's Talk, or any one of 107 AM/FM stations from Los Angeles to New York. Go to http://AnimalRadio.com to find a station near you.
You may also hear this broadcast on the Animal Radio® App for iPhone and Android or iHeart Radio, Stitcher and Tune In.

Hear Animal Radio® News Headlines
---