Diamond Pet Food Added to Recall List


META, Mo., May 23 /PRNewswire/ -- Diamond Pet Foods announced that it has recalled a limited quantity of Nutra Nuggets Lamb Meal and Rice Formula dry dog food in 40 lb. bags because of melamine cross contamination. To date, no animal deaths have been reported.

This action is limited to Nutra Nuggets Lamb Meal and Rice Formula dry dog food in 40 lb. bags with production codes of NLR0404A2SL or NLR0404B2SL, "Best Before" Oct. 9, 2008. The recalled product was manufactured at the company's Lathrop, Calif. facility and sold through retailers in Arizona, California, Nevada, Oregon, Washington, and British Columbia, Canada. No other Nutra Nuggets products are affected.

The recalled product was manufactured at the same facility following production of other products that contained rice protein concentrate later found to be tainted with melamine, which is not an approved food substance. Pets who may have consumed the affected product should be monitored closely. Affected pets will usually drink a lot of water and will vomit within 24 hours after eating the food. Affected pets may exhibit the following symptoms, including but not limited to loss of appetite, lethargy and vomiting. Consult your local veterinarian if your pet is exhibiting these symptoms.

Consumers who purchased Nutra Nuggets Lamb Meal and Rice Formula dry dog food in 40 lb. bags with production codes of NLR0404A2SL or NLR0404B2SL, "Best Before" Oct. 9, 2008, should stop using the product immediately and return unused portions to their retailer for a full refund. Consumers may also contact the Diamond Pet Foods Customer Information Center toll free at 1-866-214-6945 for further information. The Center, which is staffed by veterinarians, is open Monday through Saturday from 8:00 a.m. to 7:00 p.m. CDT.
SOURCE Diamond Pet Foods
Hear this and other breaking news as it happens - Animal Radio® is streaming online 24/7 Listen LIVE Now!

Star-Studded Summer on Animal Radio®



Actor Jamie Farr, who played "Klinger" on M*A*S*H, kicks-off the Summer of Stars on the nationally syndicated Animal Radio® pet show. Joining Farr Memorial weekend is Pop Diva Sheena Easton. Also scheduled to guest this summer is legendary singer Emmylou Harris and the Grammy Award-winning producer and American Idol judge, Randy Jackson. Animal Radio® explores the connections between celebrities and their pets.
Jamie Farr once worked on a chinchilla ranch in between jobs. He spills the scoop on other celebs' odd jobs before they got that big break. LISTEN
Sheena Easton admits that she spoils her cats rotten and decorates her house just for them. LISTEN
Emmylou Harris operates her own dog fostering operation out of her home. LISTEN
Randy Jackson is a big cat lover. So, it wasn't so strange when he adopted a kitten and named him "Dawg." JUNE 16th

Legendary Singer Emmylou Harris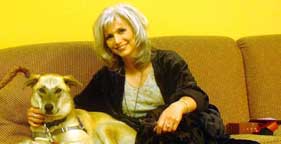 "Animals: That's what I want to devote my life to now," Emmylou Harris told Animal Radio® this past weekend. The angel-voiced singer has been wowing audiences for decades, and as one of music's leading vocalists, has earned 12 Grammy Awards.
"Now I am at a place where I want to focus much more on helping [animals] and ensuring humane treatment," she said. "That's what my passion is about these days: ending their suffering and educating people about animal issues."
"Animals can teach us how to be better human beings," Harris theorized. "They've certainly taught me that."
She offered examples of how pets help sick patients in hospitals, reform prisoners and teens in detention centers, act as service guides to the blind and handicapped, bring smiles to the elderly in nursing homes, and alert people to epileptic seizures and illnesses such as cancer.
It seems only natural that Harris would be so concerned about animals. Her father, she said, was training to be a veterinarian at the University of Virginia when World War II began. He abandoned his veterinary studies to join the armed forces, get married, and start a family. Harris was raised near Quantico, Virginia, where her father was stationed for more than a decade. Later, she started her music career in Washington, D.C.
In her adult years, one of Harris' closest canine companions was Bonaparte, a poodle mix who traveled with her on tour and lived to age 15. She also inherited another dog, Radar, 13 years ago when her daughter left for college. The Cairn terrier is now both "blind and deaf, but still an incredible friend."
These days, the musician hangs out with her "road dog" Keeta, who was displaced by a hurricane in 2005 but now travels comfortably on tour.
Harris also operates her own fostering operation, which she calls Bonaparte's Retreat and can be seen at her web site: www.emmylou.net . She has turned part of her yard into a small shelter, complete with runs and doghouses for up to three pooches at a time. Currently, her foster dogs are close to or more than 50 pounds and in need of permanent families all their own. She noted that she always tries to help out those dogs who seem to be the hardest to place-those who are older, have been relinquished more than once, or have been available for adoption for a while.

The Man Who Listens to Horses
Monty Roberts


Monty Roberts, known as the "Man Who Listens to Horses" has led an extraordinary life. An award-winning trainer of championship horses, best-selling author, Hollywood stunt man, foster dad to 47 children (in addition to three of his own) and creator of the world-renowned and revolutionary equine training technique called Join~Up, Monty Roberts could now, in his later years, be resting on his laurels -- but that's not his style.
If you go looking for Monty Roberts, you won't find him lounging in his favorite chair high up in the hills overlooking his horse-training farm in the beautiful Santa Ynez Valley. Monty is more likely to be found somewhere on the globe continuing to spread his message of nonviolence. You're more likely to find him speaking to incarcerated youth in a juvenile detention facility, gentling his 15,000th horse at a demonstration, teaching his techniques to the growing number of students at his Equestrian Academy in Solvang, California or advising executives at Fortune 500 companies.
If you are looking for adventure, you and your horse can join Monty on a Horse Ride Adventure from June 27th through July 1st at the Clearwater Lodge. The lodge also has rental horses available for gusts who aren't able to bring a horse. And if you don't wish to ride, there is fishing, river rafting, golfing and antique shopping. For more information, contact Pat Roberts at patr@montyroberts.com or telephone 805-688-4382 or 805-688-3368.
http://www.MontyRoberts.com

American Idol's Randy Jackson


American Idol judge Randy Jackson is teaming up with 9 Lives icon Morris the Cat in a campaign to rescue one million homeless cats. Both Morris the Cat and Randy are leveraging their celebrity status to aid them in their rescue endeavor.
"I love cats, and I've always admired Morris the Cat, who himself was a shelter cat," said Randy Jackson. "Morris and I have both adopted cats to kick off this incredible rescue effort. Morris, of course, selected the mirror image of his younger self and named his new buddy Li'l Mo!"
Following Morris' example, Randy adopted a cuddly kitten of his own from a Los Angeles shelter, and he promptly named the cute little guy "Dawg."

Randy Jackson, a Grammy Award winning producer, is a twenty-year music industry veteran. He started out at the age of 13 playing bass and got his big break when he joined the band Journey. As a musician and producer he also spent eight years, as the V.P. of A&R at Columbia Records followed by four years as Senior V.P. of A&R at MCA Records. Jackson recently completed his fifth season as one of the judges on FOX's hit television show "American Idol" which once again garnered record breaking ratings.
Hear Randy Jackson as part of Animal Radio's Summer Season of Stars June 16th.


---
RECENT Animal Radio® PODCASTS:



Podcast JAMIE FARR (1 hour abridged version)
Podcast LISA LaPORTA DESIGNED TO SELL (1 hour abridged version)
Podcast SHEENA EASTON (1 hour abridged version)


Podcast THE CAT WHO PLAYS PIANO (1 hour abridged version)
Podcast HGTV's REBECCA KOLLS (1 hour abridged version)
Podcast BETTY WHITE (1 hour abridged version)
Podcast EMMYLOU HARRIS (1 hour abridged version)
---
Rebecca Kolls, Rebecca's Garden, HGTV
Gardening With your Pet in Mind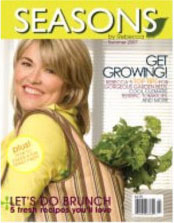 Now that the warm weather is here, more and more people are out in their gardens. Which means, our pets are probably out there with us also.
When planning your summer garden, keep in mind a garden appropriate for your pets. So many times people complain that their dogs ruin their yard and gardens. A good hint is to watch your dog when he is in your yard. Dogs usually have a path that they follow around the yard - so, don't plant anything in their path. And if your dog digs, provide a special place for your dog. Get a kiddy pool and fill it with sand. You can even hide treats in it to encourage your dog to dig there. If you have cats that constantly come in your yard, plant some catnip. They will be attracted to that one area and leave the rest of your garden alone.
Do you have yellow spots in your yard from your dog? Try feeding him tomatoes or tomato juice. The acid in the tomatoes has a tendency to break down the urine, which in turn won't yellow your lawn.
And if you have slugs, remember they are hermaphrodites, which means they do not need a partner to multiply. If you have one slug, you will probably have 400 or more by the end of the season. Beer has been used frequently in keeping them away, and Heineken is their beer of choice.
There are organic products you can use on your lawn that won't harm your pets such as a product containing corn gluten. And, since you can't be sure what your neighbors have put on their lawns, after walking your dog remember to wash his paws.


Hear Rebecca Kolls on Animal Radio®
Designing for Dogs
Lisa LaPorta, HGTV Designed to Sell


Lisa LaPorta co-stars on Designed To Sell (which is currently the # 1 program on HGTV) with Clive Pearse.
Although Designed to Sell mainly deals with people fixing up their homes in preparation of selling, Lisa has been asked to help design pet friendly houses. She knows what types of fabric and flooring work best with Fido & Fluffy, and helped design a kitchen for her brother's two Rottweilers ­ the secret is Travertine floors!
Lisa mentions that while Clive seems pretty tame on the show, behind the scenes it's a different story - he is such a goofball! Designed to Sell is gearing up to film their 100th episode in just a few weeks. You can catch them Monday through Friday at 8 pm EST/PT.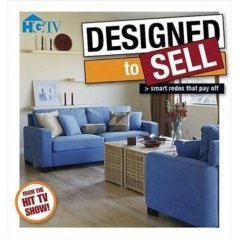 For tips on updating your property, for your own enjoyment if selling isn't in your immediate plans, check out the book, Designed to Sell: Make any home the hottest property on the block with expert advice from the popular HGTV series, available everywhere books are sold.
Lisa currently resides in Los Angeles where she shares custody of her two Yorkies with her mother.


Hear Lisa LaPorta on Animal Radio®

America's Favorite Vet - Thoughts on the recall
Dr. Marty Becker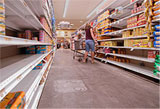 Dr. Marty Becker shares his honest and frank views on the recall crisis with Animal Radio®. He says there was an epiphany among vets when many strange cases of early renal failure started to pop up across the country and the recall was announced. Listen.
Here are the facts as of this newsletter.
More than 5,500 pet-food products, house brands and name brands alike, are now on the FDA's recall list. The first recall was the largest, of more than 60 million containers of "cuts and gravy" canned or pouched food that turned out to have wheat gluten tainted with melamine, which is used in the manufacture of plastic countertops, cleaning agents, glue and fertilizer. Those products were all made by Menu Foods, under almost 100 different brand names.
Subsequent recalls have included dry foods, and foods containing rice protein concentrate. More recalls are expected as these companies voluntarily pull products. (Note on the human food chain: "Salvage" pet food was fed to hogs and chickens in several states, and the same targeted ingredients as have gone into pet food is also used in the manufacture of food for human consumption. It has yet to be determined by the FDA and USDA if any such product or food animals contaminated with such products has been eaten by anyone.)
The official recall list is the FDA's, but our experience has shown us that Pet Food Tracker and The Pet Food List as well the AVMA's list update more quickly than the FDA.
Important: Check your pet foods against these lists, and then check again. Changes and adjustments are seen on the lists on a frequent basis.
If you have a pet who has eaten any of the recalled foods -- even if there are no symptoms -- call your veterinarian. As we've said before, you'll be buying yourself peace of mind, and maybe saving your pet's life. If your pet is sick -- vomiting, increased thirst, increase or lack of urination, lethargy, bad breath, diarrhea or lack of appetite -- you have an emergency situation, and your pet needs a veterinarian now.
If you want to be sure that your pet is eating the right food, check with your veterinarian. He or she will know the current status of your pet's health and their history, and will be better able to point you in the right direction of the proper foods for your pet.
If you feel your pet may have suffered kidney damage, ask your veterinarian about a test called E.R.D. (Early Renal Disease)
http://www.DrMartyBecker.com


Hear Dr. Marty Becker on Animal Radio®
Autographed Dog Collars


Kyle Orent, an 8-year-old from Northport, New York has raised more than $20,000 for Canine Companions for Independence through sales at his lemonade stand. His next endeavor is to raise an additional $10,000 for the non-profit organization, which trains dogs to help people with disabilities, through celebrity autographed collars that are auctioned off.
With the generation donation of 100 collars from Bamboo, Kyle has his collars and is in the process of contacting celebrities for their autograph. The collars will then be auctioned off to benefit the Canine Companions for Independence. When asked why he chose this charity, Kyle says he is a big animal lover and likes how these animals have been trained to assist their humans and wants to help.
Animal Radio® will be checking in with Kyle on a regular basis to see how the celebrities are responding.
http://www.CanineCompanions.org


Hear Kyle Orent on Animal Radio®
Veterinary Minute on Animal Radio Network
with Dr. Jim Humphries
Traveling with Pets Doesn't Have to Drive You Crazy


With their own seatbelts, luggage and collapsible food and water bowls, our pets are now, more than ever, ready to travel with us. So, what can you do to insure that your pet will arrive safely and ready to enjoy your vacation?
According to a survey of pet owners by the American Animal Hospital Association (AAHA), more than 53% of dog and cats will travel with their owners. With the upcoming busy travel season, what are the best ways of traveling with your best friend?
Of the 4 major travel choices that Americans have, pets are not allowed to travel on half of them. According to the American Veterinary Medical Association (www.avma.org), pets are prohibited from traveling by bus or train in most states. That means that our friends will either be flying the friendly skies or rolling down Route 66 with us during our time away from home. In both cases, there are many simple things that pet owners can do to insure their pet's comfort and safety during the trip.
It has been said that "an ounce of prevention is worth a pound of cure". For pet owners preparing to travel by plane or car, a few ounces of preparation and time will prevent future heartaches and frustrations on the trip. First, make sure that your pet has proper identification on him or her at all times. This can be something as simple as an ID tag on his collar, but a more permanent solution would be the use of an implantable microchip. Next, make sure you have copies of vaccination records and needed medications easily accessible during the trip. You might even ask your family veterinarian for a recommendation of an emergency hospital near your destination. And finally, do your homework. Some airlines and travel sites may require a health certificate for your pet. This document must be dated within 10 days of the start of your travels.
For pets who will be flying with their owners, good communication with the airlines is a must. In all cases, your four legged friend needs to be over 8 weeks old and weaned for at least 5 days. Most airlines will require the above mentioned health certificate and all recommend arriving at the airport early to insure the smooth check-in of your pet. Kennels that will be checked into the cargo area must be non-collapsible, large enough to allow the pet to stand and have a leak-proof bottom covered with absorbent material. Be sure to check the weather at home and at your destination. Some specific breeds and individual pets may not do well, especially during the warmer temperatures of summer. Airlines may refuse to transport pets if the temperature exceeds 85 degrees in the cargo hold or is less than 45 degrees anywhere along the itinerary. American Airlines, for example, requires a veterinarian's statement that the pet is acclimated to cold weather if the temperature drops below 45 degrees.
Many owners are very worried about the safety of their pets in flight and during boarding procedures. According to the website, www.dryfur.com the majority of accidents and injuries that happen to pets are the result of poor quality carriers or kennels that are missing pieces. Again, a few moments of preparation by the owner can avoid a loss or death of their pet. And for those owners who have contemplated sedation for their pets, the answer is a resounding NO! The AVMA, and the American Humane Association both agree empathically that sedation during flight is a risk pet owners should not take.
Traveling by car may be less complex than air travel, but due to the longer time frames, owners need to plan rest stops and exercise times for their animal companions. The AVMA recommends that you keep a jug of fresh water in the car to avoid times when reliable water sources may not be available. Pets will travel better with small amounts of food and water in their system frequently rather than allowing the pet to eat his or her normal ration. Cats should be kept in carriers or cages during travel to avoid potential accidents if the pet gets "underfoot" of the driver.
When you reach your destination, be sure that you are aware of pet-friendly hotels and campsites in the area. Also, veterinary and animal experts recommend owners to be "considerate" and have a kennel or crate available. There are many sites online that can help you find lodging that allow pets. At www.petswelcome.com, over 25,000 hotels and other locations that allow pets are listed. For owners who will be camping with their dogs, veterinarians recommend the application of a topical flea and tick preventative to help avoid bringing home any unwanted guests.
Just like their owners, many pets are individuals and won't accept the changes that travel brings to their lives. For these pets, having the name of a good local boarding kennel or reliable pet sitter is probably a smarter idea. Online resources include the American Boarding Kennel Association (www.abka.com) and the National Association of Professional Pet Sitters (www.petsitters.org). As always, your family veterinarian likely has information about local facilities that he or she trusts with the care of your pet.
So, as the busy travel season gets underway, remember that many problems and potential injuries can easily be avoided with a little bit of preparation and homework. Be sure and talk with your veterinarian about your pet's special travel needs and what he or she recommends for traveling. To learn more about vacationing with the four-legged family members, visit www.MyVNN.com and watch an informative video.

Dr. Humphries is a veterinarian in Colorado Springs and the National News Director for Veterinary News Network at http://www.MyVNN.com. Hear the Veterinary Minute exclusively on Animal Radio®-LISTEN TO ANIMAL RADIO NETWORK NOW
ASK THE CAT COACH with Marilyn Krieger
How Do I Help My Grieving Cat?
Dear Cat Coach,



My cat Burrito and I are very sad. Two weeks ago we lost Burrito's best friend Chiquita. She was 18 years old when she passed over the bridge. Burrito is 12 years old and Chiquita had been his best friend since he was a little bitty kitten. We are both devastated at this lost, though I know in my heart that it was Chiquita's time and that she lived a rich and fulfilled life. I am very worried about Burrito. He walks around crying, searching for her in all of the places she used to love to sit. Her favorite spot was by the living room window, where she and Burrito would sit and watch the outside world. Burrito cries all of the time now, and is barely touching his food. I'm worried that Burrito is going to die of grief. What should I do? Should I get a pet kitten for him? Watching Burrito grieve is making me even more sad and depressed. I'm finding I'm crying with him. Please help us
Grief Stricken
Dear Grief Stricken,
I am so sorry to hear about Burrito and your loss. I know that all of the readers of this column empathize with your grief. Most of us have lost an animal companion that we've adored. Please take some comfort in knowing that you provided a loving wonderful home for Chiquita. It doesn't get much better then that.
The loss of an animal we've shared our life with can be very traumatic for us and the other animal companions in the household. Refocusing both Burrito and you on other activities will help you get through the grief. Regular activities will also help to bond Burrito more to you and will stimulate his mind. Environmental enrichment is also important to help Burrito transition out of the trauma from the loss of his best friend. Additionally, it's important for you to try to genuinely bolster your mood. I know that is going to be hard, but it's important for Burrito's recovery since animals are very good with picking up on our moods.
It is essential that Burrito eat and keep up his strength. Since his appetite isn't what it should be, entice him with his favorite treats. If he refuses to eat, and isn't restricted in his diet, try different foods such as chicken baby food that don't contain any onion or garlic. If he does not eat for 24 hours, or appears to be listless for an extended period of time, please take him to the vet.
Try to keep the same schedule with Burrito that you had before Chiquita passed. Since cats aren't very good with change, it is very important to keep everything as consistent as possible. Since the loss of Chiquita is a major change for Burrito, schedule regular times for feeding, grooming, play, clicker training, bed time, etc.
If Burrito likes to be groomed, use a soft brush and combine the grooming sessions with gentle massages and petting. Since the grooming session should be a positive and relaxing experience, don't pull at his fur to untangle a knot. Do your best to have the grooming session every day at the same time. Let Burrito decide the length of time for the sessions. He may decide he's had enough after ten seconds or 30 minutes. Don't force him to be groomed, remember it should be an enjoyable, relaxing activity.
Another activity that will help both you and Burrito is clicker training. Clicker training is a great way to stimulate Burrito, will give him something to focus on and bond him more to you. Clicker training shapes behavior through a reward system. It doesn't matter what you teach Burrito to do, the process and the activity is important for helping both you and Burrito through this time. It is important to keep in mind that everything you do with Burrito should be nurturing, fun and positive.
A clicker is a small rectangular box that is available at most pet stores or through Karen Pryor's site: www.clickertraining.com . When it is depressed it makes a click. "Charging the clicker" is the first step involved in clicker training. Charging the clicker means associating a treat with the clicker. It is very easy to do, is accomplished by clicking and then immediately giving Burrito a treat. This is repeated about twelve times in succession until he associates the clicker sound with a treat. Since Burrito isn't eating very much right now, use a treat that is particularly tasty to him, helping to stimulate him to eat. If the treat doesn't motivate him, try motivating him through affection. Some cats are not food motivated, but can be motivated through affection or play.
After the association is made between the clicker and a treat, use the clicker to "capture a behavior" and then reward for it. The first behavior that is recommended to capture is touching a target. Chop sticks make good targets. Hold the chopstick in front of Burrito's nose, and when he touches it, click and reward him. Immediately after he touches the target, click and then give him a treat. After Burrito understands targeting, hang a verbal cue on it. Present the target, say the word "touch", click and treat. A very good resource for learning about clicker training is a book by Karen Pryor called Clicker training for Cats. My description of clicker training is only a very basic and quick overview, read Karen's book for complete and thorough instructions on how to clicker train your cats.
Enrich Burrito's environment by hanging bird feeders outside a couple of windows. Make sure there are either cat trees or comfortable window sill extenders that Burrito can comfortably sit on to observed the birds in the feeders. When you are away from home for long periods of time, turn the TV on or play videos such as The Cat Sitter or Video Catnip for him. Also, provide him with treat balls, filling them with a treat that he loves.
I do not recommend getting a pet kitten for Burrito. Bringing a new cat into the household is always a stressful experience for both the resident cat and the new cat. Burrito is already stressed from the loss of his bonded mate, and a new kitten will only compound the stress.
Be patient and loving, with time and a little work, both you and Burrito will get through this rough time.
Marilyn Krieger, CCBC is a Certified Cat Behavior Consultant. She can be reached for phone or on-site consultations to help solve cat behavior problems either by e-mail marilyn@thecatcoach.com or by phone: 650 780 9485. Additionally, Marilyn teaches cat behavior classes and is available for speaking engagements. You can find out more about The Cat Coach at http://www.thecatcoach.com Marilyn is certified through The International Association of Animal Behavior Consultants. Copyright May 2007 Marilyn Krieger.
Animal Radio® made possible by: SCOOP FREE AUTOMATIC LITTER BOX


Who's the next ScoopFree Star? Create your own commercial contest. Attention cat lovers! Does your cat have that certain "star" quality? Have you ever wanted to create your own commercial? Do you have what it takes to make it in Hollywood? Here's your chance - The "Who's the next ScoopFree Star?" contest from Lucky Litter. We even provide product info, artwork, music and video clips for use in your commercial. All you need is a great idea and a video camera (a cat and a self-cleaning ScoopFree litter box couldn't hurt). Good luck! Visit ScoopFree to gert started.
Every Life Matters: An Opinion/Editorial Piece
Tammy S. Grimes, Founder, Dogs Deserve Better
I question a society where those who step up to save a dying animal are arrested and prosecuted; yet those who allow an animal to suffer and die in their very own yards are rarely brought to justice and seldom even charged with more than a minor infraction.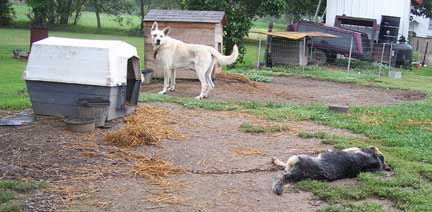 I am slated to stand trial for theft and receiving stolen property for aiding a dog who lay chained, unable to stand, and dying in it's owners' yard for three days. May 21st I was back in court to choose a jury in Hollidaysburg, Pennsylvania.

Ironically, May 21st was also the day the Good Mayor of a town in Minnesota goes back to court for a crime involving his chained dog. In this case the defendant sentenced his "wire-haired hunting dog" (we'll call him Wiry for short) to death by freezing in sub-zero temperatures, with only a feces-laden crate for shelter. He is charged NOT with animal cruelty, as one who has any faith in the justice system would expect, but instead with failure to provide proper housing, a 'petty misdemeanor' charge.

His 'petty misdemeanor' charge is even less for KILLING his dog than my 'misdemeanor' charge is for SAVING a dog. Am I the only one who sees a problem in this scenario?

Neighbors say they heard the dog crying for help. None came.

Before heading to archives, the comment section on the Good Mayor's news story at sctimes.com numbered 105 comments and still climbing, indicative of a story that raises serious moral and ethical questions. One of the more pressing questions on people's minds was "If the neighbors heard the dog crying, why didn't they step up to help?"

A person identifying him/herself only as Fed Up stated the story was indeed true, ahe/she had personally heard the dog's cries for help. Indignant questions of "Why didn'you DO something" met only with silence from Fed Up.

As one embroiled in the same ethical/moral dilemma that Fed Up faced, I truly empathize with his/her plight. Since my arrest, I have endured personal onslaughts of my character from the district attorney, police chief, and other organizations as well as from strangers, new-found enemies, and former friends. They range from mild (she broke the law, period) to the irrational (all the evidence is faked, any eighth grader with photoshop could have created both the photos and the video-fyi, my son is in eighth grade, but insists he has NO idea how to work photoshop, so I've proven that one wrong, thank God...)

Fed Up was caught in a moral dilemma, and had to make a choice between his/her own personal safety and the safety of the dog. We know which choice Fed Up made. He/she now has to live every single day with the guilt created by this decision. Fed Up may well endure nightmares and go to the grave with the guilt of Wiry's death heavy on his/her conscience.

Given what I've had to endure at the hands of local authorities as a result of my decision to save Doogie, I can certainly understand why someone would not choose to act to save the life. How much worse would it have been for Fed Up to save the MAYOR's dog? The Good Mayor would have plenty of community pull, and Fed Up would be tarred, feathered, and hanged by daybreak, any thoughts of Wiry's mistreatment and impending doom completely forgotten and rationalized away by authorities and community members alike. They would all wonder what got into that darn neighbor, usually such a nice, quiet citizen...why would Fed Up suddenly go berserk and start stealing the private property of the Good Mayor? It would make no sense in a justice system centered on dogs as nothing more than property, having no feelings or right to life in and of itself.

I myself was duly notified by the Upstanding Police Chief that if I ever came near his dog, he'd put a slug in my ass. He also stated in the Daily Collegian that my video could well have been faked, that he could take his dog out, drag it through the mud, and get horrible-looking video like that too. But Mr. Police Chief, would not that very act of dragging your best friend through the mud actually constitute abusive behavior on your part? As you probably have no fear of being prosecuted, I can see why you would feel free to envision such a form of torture for your pet.

Until we force our nation to evolve, acting as a Good Samaritan for dogs on chains will be a "damned if you do, damned if you don't" kinda' thang. If you DO step up to save thlife, you may well be the one arrested; and if you don't, you will live with the poor creature's death on your head for all eternity. Not a pleasant choice by any stretch of thimagination.

I am certainly not the first to take action to save a dying chained dog. I may be the first to get such compelling evidence of the crime committed against the dog, to fight for the right of a dog not to die on the end of a chain, and to stand for my right to act as a Good Samaritan. I won't be the last.

Fed Up is not the first to let fear stop him/her from saving a life, and Fed Up will not be the last.

The Good Mayor and Doogie's owners are not the first and will not be the last to get away with animal cruelty by allowing their dog to die on the end of a chain. They are merely links in a chain of abuse that has been ongoing for centuries, and which only we can stop.

It's up to US to make these kind of Americans a dying breed. It's up to US to stop tolerating the abuse, start enforcing laws protecting animals, and create stronger laws limiting chaining for man's best friend. Every social movement succeeds ONLY when the people stop letting fear get in the way of taking the necessary action. When the people stand up, the power shits from abuser to right action. Laws change, tolerance of social injustice ends.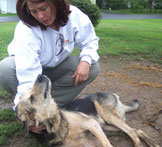 I consider myself lucky, despite facing charges, that I am not in Fed Up's shoes. I know Doogie would thank me if he could, and nothing man can do to me could take that away from me. I wake up each morning knowing I did as Jesus would have done, and Doogie's life being extended almost six months in a loving, caring environment is more than all the proof I need.

Wiry never made it through the night; dying a cold, sad, lonely, frightening death.

I urge everyone placed in the horrible position of Fed Up and myself to push fear aside, to do whatever it takes to save the life. If time is not of the essence, fight hard for authorities to take the necessary life-saving steps. Don't back down to authorities if they act like you don't know what you're talking about or you should mind your own business. If the dog is suffering and death is imminent, that is EVERYONE'S business!

If they refuse to take the plight of the dying animal seriously or do not respond at all to pleas for help, realize you are on your own, and that life is depending on YOU. You may be the only lifeline that dog has, please do not toss it aside lightly.

Doogie's life mattered. Wiry's life mattered.

Every life matters.

Tammy S. Grimes, Founder, Dogs Deserve Better, Bringing Chained/Penned Dogs Into the Home and Family through Education, Rescue and Rehab Legislation, P.O. Box 23, Tipton, PA 16684 · 814.941.7447
Donate: http://www.dogsdeservebetter.com/donations.html


Hear Tammy Grimes on Animal Radio®


ANIMAL RADIO® BOOK REVIEW
for June
Animal Radio® Book Club






(rated 4 and 1/2 paws out of 5)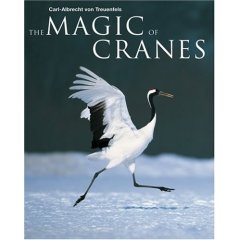 The Magic of Cranes by Carl-Albecht von Treuenfels
Hardcover: 240 pages
Publisher: Harry N. Abrams, Inc. (April 2007)
ISBN-10: 0810993325
ISBN-13: 978-0810993327

Before reading this book I had no idea that cranes mate for life; in Japan, they are a symbol of longevity and a happy marriage; and in China, "heavenly cranes" are messengers of wisdom.
Not only does this book contain great pictures (you can now identify the cranes you happen to come across) but it also includes their flight routes, where you can view them in their natural environment and information on how they live.
This is definitely one of those books you will want to leave out on your coffee table!

See other reviews at AnimalRadio.com. Send books and literature for review on-air and in this newsletter to: Animal Radio Network™ Book Reviews, 233 East 330 North, Kanab, Utah 84741. Product may not be returned. Allow 5 weeks for review.
Pets 911 harnessing online video to find homes for lost and abandoned pets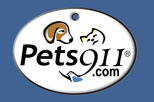 Since 1998, Pets911 has been helping shelters and rescues across the country place adoptable pets in loving homes. In the past, shelters have been able to post descriptions and photos of pets for potential pet parents to browse from the comfort of their own home. Now, local animal shelters across the country can take advantage of the latest Internet trend by also posting video of pets available for adoption on Pets911.com.

Shelters and rescues hoping to find homes for their animals can build a pet profile on the Pets 911 web site that includes the option for video upload for no charge. The profile can be easily found by potential adopters or pet owners searching for their lost animal according to US zip code. YouTube allows people to easily upload and share video clips across the Internet for no cost.

"If a picture paints a thousand words than we are hoping that a video paints a million," said Tracyann Mains, Program Director for Pets 911. "We are excited to be taking advantage of this new model for communicating with the public about pets who are lost or looking for a home."

Pets 911 believes that the video which brings animals to life online will also help to save their lives. For more information visit Pets911.com.
Animal Radio® is proud to partner with Pets911! Hear about the latest Pets911 activities on-air on Animal Radio®


Recently on Animal Radio®

Alaska's Lone Elephant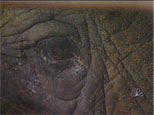 Maggie, the beloved elephant at the Alaska Zoo, has been at the center of a debate over whether or not she should be in this state for years.
Maggie was down and couldn't get up on her own for more than 10 hours recently and had to get help from the Anchorage Fire Department. A 24-hour watch was put in place, but was removed after she appeared to be doing okay. Since then, she has been down twice. And as the 24-hour watch was called off, no one knows just how long she was down each time.

A recent poll that asked "Should the Alaska Zoo consider relocating Maggie the elephant following her inability to stand up alone this weekend? " showed results of 86% in favor of moving Maggie to a warmer climate, with only 14% wanting to keep her in Alaska.
Maggie originally arrived at the zoo in 1983 as a baby. She has been alone since 1997, when the zoo's other elephant died. View Maggie's Video.
http://www.FriendsofMaggie.net
Keep up-to-date on Maggie's daily status:
LISTEN TO ANIMAL RADIO NETWORK NOW

NETWORK PROGRAMS:
Animal Radio®
Animal Wise Radio
Pet Talk Radio!
Talk with Your Animals
Veterinary Minute and Animal Minute
Voice of the Animal
Currently On-Air
Animal Radio® Network Full-time channel

LISTEN TO ANIMAL RADIO NETWORK NOW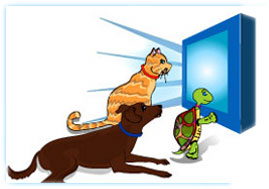 LISTEN AT WORK...all day long. Fresh animal programming 24/7. Be sure to view our programming schedule to catch your favorite show.
PET STORES, VETS, GROOMERS: Would you like to broadcast Animal Radio Network in your store or office? It's E-Z! Call 435.644.5992 to get set up. Animal Radio Network is simulcast on the PetVision Network throughout America to your store.


Listen to Animal Radio Network's full-time Animal Channel ANYTIME on ANY CELL PHONE, ANY PROVIDER. UpSnap now features Animal Radio® Network LIVE 24/7. Get Pet-Food Recall Alerts and live breaking news. Simply text "ANIMAL" to 27627 to listen anytime FREE. (your provider's standard rates apply). Learn more.
WJTN BECOMES 94TH Animal Radio®AFFILIATE


Animal Radio Network™ is pleased to announce new radio affiliate WJTN 1240 am Jamestown, New York to Animal Radio's growing lineup. The Media One Group outlet airing Animal Radio® Saturdays at 11am EST. Animal Radio® now airs on 94 multi-niche affiliates including Los Angeles flagship KOST 103.5 FM.
Interested stations may acquire Animal Radio® by calling 435.644.5992.


Favorites?
Have you ever felt you were playing favorites with your kids - human or animal? Does that create conflict inside you?
Many of us have raised human children. We understand that if we do something for one child, we should do for the other. At times, the child with the "problem" draws most or all of the attention, seemingly sucking the life out of us. We seem to not have the energy to deal with the other child. This may seem normal. However, inside we all know, each child deserves unconditionally our time, love and respect.
Have you ever noticed your animal kid's behavior change because you were spending more time and energy on someone else whether this Being is human or animal? Well, our animal kid deserves unconditionally our time, love and respect just as much as anyone else. From our animal kid's perspective there are no favorites. We are always first and foremost in their lives. Every Being whether human or animal should be treated equally even though it's a hard thing to do when our human heart is pulled more toward one than another. While it may be hard, it's not impossible. There are lots of examples of where one animal kid is being treated differently than others.
My friend has 3 cats and a dog. Her youngest kitty stopped eating. Her mom asked, "What is going on?" Her kitty told her that she wanted different food and would not say why or what food it was. I talked with the kitty. The answer was that recently most of the others' food had been changed and she wanted the food everyone else was having. Each animal kid eats a different meal. Her mom caters to each one even though she tells her human family, "This is not Burger King. You can not have it your way." Every meal, each animal kid has his/her own bowl with their own special food and supplements in it. It is quite the production and definitely takes longer than pouring food from a bag into their bowls. The kitty wanted what everyone else was having. It was finally narrowed down to the fact she wanted food from The Natural Pet Pantry who makes raw food. Due to an issue she has, her food needs to puréed because she is only able to swallow liquid food. Now her mom purées the food she wanted for her. She is very happy.
One time the same friend went a way for a long weekend with two of her kitties and the dog. These 3 have health issues. The eldest kitty was left home because she thought he would be happier at home. He loves being outside in his back yard. Everyone came back and told him what a great time they had and what they saw. He did not like being left at home and missing out on their adventures. He felt that if this was going to continually happen, maybe he should get sick so he would not be left behind. His mom now takes him with the rest of family. He is delighted to be included.
As many of you know, Faith passed in January. We now have a new baby named Candie. I must say that I am very pleased to see the way people relate to both Braveheart and Candie. Very often people will see a puppy and make a fuss over the baby while essentially leaving the more mature animal out. The reason I'm very pleased is because everywhere we go, people make a fuss over both pretty equally. Perhaps this is because I made up my mind that if there was inequality of attention, I would say something so both dogs got the same attention. Very often when new animals come into a family, even the members of the family pay more attention to the new member. This is understandable because the new one needs to be taught what it is like to live in the family. The key here is to be sure you pay equal attention to the animals already in the family. In my family, that is some trick as I live with 10 animal kids. So, for some period of time, there is much more time being spent. In the end, it all works out for the best of everyone.
Whether it seems it or not our animal kids have picked us and want to be a part of our lives. They may act independent or aloof. However, if they were not included, they most likely would be disappointed. They want to participate in our lives. They like feeling special just like we do. They also like being asked and told why something is happening. For them life is all about being loved! Also, they are our greatest teachers regarding how we look at life.
So, spend the time it takes for whatever you are doing with your animal kids and it will, in the long run, take less time because you won't be trying to correct something less than perfect for you and your kids.
Until next time, I'm Joy reminding you, you can never love your animal companions too much. You can only love them, hopefully, enough.

If you would like to schedule a private session with Joy, call 425-867-1779 or go to www.TalkWithYourAnimals.com. If you are interested in being a caller on Talk with your Animals, please email Martha@AnimalRadio.com to make arrangements. Joy Turner is a regular Animal Radio® correspondent. She can be heard daily. LISTEN TO ANIMAL RADIO NETWORK NOW


Animal Radio® made possible by: American Anti-Vivisection Society


The FDA has moved biotech companies one step closer to being able to put milk and meat from cloned animals on your grocery store shelves-without labels. Cloning seriously threatens animal welfare, and you should have the choice to avoid these products! You can help by calling on the FDA to keep cloned foods off of grocery store shelves. Learn more at http://www.EndAnimalCloning.org
Just because we can clone animals for food, doesn't mean we should!
Appeal Filed in Morrison County Puppy Mill Case - Neighbors Ask Minnesota Court of Appeals to Rule on New Conditional Use Permit Granted to Puppy Mill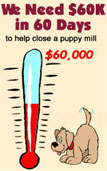 An appeal to a Conditional Use Permit (CUP) granted by Morrison County to Gary McDuffee to operate a large-scale, commercial dog breeding facility (a.k.a. "puppy mill") was filed on Tuesday, May 29 by attorneys representing neighbors to McDuffee's property. The neighbors have already successfully appealed an earlier permit.
Last year, the Minnesota Court of Appeals decided that Morrison County had been arbitrary and capricious when it granted McDuffee a permit to run a 600-breeding dog facility that also allowed for an unlimited number of non-breeding animals and puppies.
Following that ruling, the County held a public hearing into the matter and re-issued the permit with 13 new conditions attached to it telling McDuffee how he is supposed to operate the facility. The conditions cover things ranging from the disposal of feces and dead animals to noise management.
But, neighbors are quick to point out that Morrison County has no system in place to ensure McDuffee compiles with these conditions. They also point to McDuffee's long history of failing to comply with USDA regulations, and his apparent failure to even meet minimal Minnesota Animal Cruelty laws.
Minnesota State Law requires that his animals be provided with a minimum of 20 minutes of free-choice exercise each day. During the public hearing in Morrison County, it was learned that McDuffee had neither the staff nor the facilities needed to provide this required exercise, in spite of the fact that he has been in operation for about a year at the new facility.
After leaning about McDuffees failure to exercise his animals, in accordance with Minnesota State law, Morrison County reduced the number of breeding animals allowed by the CUP from 600 to 500, and added a condition to his permit that McDuffee set aside one sixth of his facility to be used as an exercise area for dogs. This condition, however, does not ease the minds of people concerned about the puppy mill.
Mike Fry, Executive Director of Animal Ark asked, "If McDuffee has been so willing to ignore USDA regulations and Minnesota State cruelty statutes, what makes Morrison County Commissioners believe he will comply with their new conditions, especially when they have no way of knowing how he is operating his facility on a daily basis?"
Since granting McDuffee his new permit, Morrison County Commissioners have tried to deflect criticism of their decision. In the Morrison County Record, Commissioner Duane Johnson is quoted suggesting they had no choice but to allow McDuffee to continue to operate. He said that, because this was a land-use permit, the County could only consider land-use issues.
However, that appears to be in direct conflict with the earlier ruling by the Minnesota Court of Appeals, which, in overturning the original CUP, told the County they had failed to take a "hard look" at many issues relating to the CUP. The issues the County failed to consider, according to the Court, included animal welfare, environmental and other issues.
This case has already received national attention. This second appeal is likely to call additional attention to the County's policies toward large-scale commercial breeders. There are several puppy mills operating in Morrison County, including one owned by McDuffee's ex-wife and one owned by McDuffee's sister. Both of these facilities have histories of serious USDA violations.
During a related court case, veterinary inspections of McDuffee's property were conducted to look for potential public health concerns that could originate from large-scale dog breeding facilities. The results of those inspections have been sealed by a judge in Morrison County. It is expected that attorneys for the neighbors may try to get those inspection reports made public during this appeal.
Attorneys for Mansfield, Tanick and Cohen law firm are handling the appeal for the neighbors, with support from Animal Ark.

What You Can Do:
Donate to the Cause
Forward this Story to Family & Friends

Mike Fry, Executive Director Animal Ark No-Kill Shelter Co-Host Animal Wise Radio
Hear Animal Wise Radio on Animal Radio Network™-LISTEN TO ANIMAL RADIO NETWORK NOW
---

Have you heard Animal Radio® Network Lately?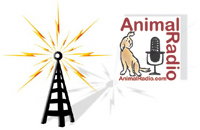 So many ways to listen!

Website: http://AnimalRadio.com
Toll-Free Studio Line is: 1.866.405.8405
View list of AM-FM RADIO STATIONS that air Animal Radio in your city.
Including KOST 103.5 and KBIG 104.3 in Los Angeles
Website:
http://www.AnimalRadio.com
Toll-Free Studio Line is: 1.866.405.8405
Animal Minute on Animal Radio Network
with Britt Savage
Is it a Poodle or a Lamb? Hoax or not?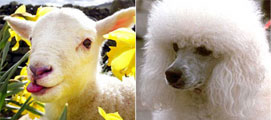 A company in Japan has been selling sheep as poodles.

A Japanese actress, Maiko Kawakami, was one of these unfortunate people who bought a sheep thinking she was getting a poodle. But, after proudly showing pictures of her "dog" she was told that it was in fact a lamb. She should have known, as her "poodle" did not bark and refused to eat dog food, and he had hooves instead of paws.

Maiko, unfortunately, is not the only one who was duped. Hundreds of woman fell for the same scam. Perhaps up to 2,000 people have been conned. Sheep are not very common in Japan, so many people had no idea what they looked like.

The Japanese police have subsequently shut down the online company that had been selling the sheep. Poodles are well known as a status symbol and they were charging up to $1,200 for these "dogs."

People who unwittingly purchased these "poodles" have since donated them to zoos and farms.

Britt Savage is a regular Animal Radio® correspondent. She can be heard daily. LISTEN TO ANIMAL RADIO NETWORK NOW

Voice of the Animal on Animal Radio Network
Rae Ann Kumelos Ph.D.

Hippopotamus ­ Behold the Behemoth!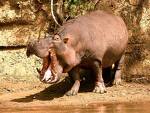 Did you know the hippopotamus has a starring role in the Bible?
And God said to Job: "Behold the Behemoth!"
Most experts believe that the behemoth of the Hebrew Bible was not a mythological beast, but a hippopotamus. Although the name hippopotamus was not available to use until many centuries after the Book of Job was written, hippo's presence has been reported in Egypt since 1500 B.C., and he was well know in Biblical times.
The hippopotamus is widely featured in ancient Egyptian art, and hippos have even been found embalmed in the tombs of ancient Egypt. The Egyptian goddess of childbirth, Tauret, was portrayed as a regal pregnant hippo with human breasts, her head adorned with the traditional Egyptian headdress. Expectant Egyptian women wore amulets bearing the image of the hippo-goddess Tauret.
Today, hippos live in the sub-Sahara of Africa, some in the wild, most in parks and reserves. Their scientific name is ­ hippopotamus amphibious ­ which mean "river horse that leads a double life," because the hippo is aquatic by day and terrestrial by night. Hippos emerge from their river homes at twilight and will sometimes travel for many miles to graze throughout the night. A golf course in Uganda is a favorite hangout for one "bloat" --that is what a group of hippos are called-they mow the grass with their munching every night, but their wide feet also leave big ruts in the fairway. The golfers were so upset at their golf- balls landing in hippo tracks, that club officials made a new ground rule: if your ball lands in a hippo's footprint, you may remove the ball and give it a drop without being penalized.

In a National Park in the Congo, the hippos amble over at night to a local restaurant where they stand outside and watch the tourists play cards. Then, during the day, the tourists stroll down to the river to watch the hippos. Huberta was a famous hippo of the late 1920's who would wander through towns and help himself to fruit from local stands. One time he even tried to enter a theater where a Judy Garland film was playing. Huberta was thought to have traveled over one thousand miles throughout South Africa, visiting farms and villages-- even a Buddhist monastery where he stayed for three days eating all of the shrubs and flowers.

It was believed that George Washington's famous false teeth were carved not of wood, but of hippo teeth, probably because the ivory of the hippo does not yellow. So if this is true then we can be assured that our Founding Father had a glorious white smile. Fortunately for the hippo, dentists now use porcelain and other materials to make false teeth, although sadly, mankind still feels the need to hunt the hippo to make silly trinkets out of his ivory teeth.

There are many stories concerning hippos and canoe accidents. Experts say the hippo is actually quite gentle and attacks only if provoked, but that hippos may think that a canoe is a crocodile after its young, since their shapes in the water are similar. Many of the early African explorers, including Stanley and Livingston, all had boating incidents with devoted hippo mothers.

An Azande legend tells of how hippo jumped into a river and the fish were terrified he would eat them. The hippo assured the fish he preferred only grass, and to prove it promised that whenever he "dunged" he would switch his tail back and forth to break up the dung and prove there were no fish bones in it. There are quite a few references to hippos and their dung ­ not all as pleasant as this story. Apparently dung is used to stake out territory, stage duels with rival hippos, and to fertilize the river grasses, which allow river fish and other creatures to live. The hippos are so important in helping to maintain the balance of river eco-systems that when they are driven away, the rivers die.

Hippos are often criticized for being ugly, which leads us back to Job and the behemoth. God tells Job that His behemoth, "ranks first among the works of God." Since according to this God, He made us all, wouldn't we be hypocrites to think the behemoth anything but wonderful?

Rae Ann Kumelos is a regular Animal Radio® correspondent. She can be heard daily. LISTEN TO ANIMAL RADIO NETWORK NOW Visit us at http://www.voiceoftheanimal.com to hear more stories and order a Voice of the Animal CD's. Copyright ­ 2007 ­ Voice of the Animal
Animal Radio® is made possible by: GET SERiOUS!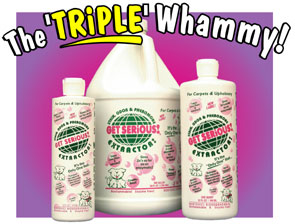 - Extracts stains & odors COMPLETELY -in only 3 minutes! - Extracts the urine & the pheromone -so pets aren't attracted back to re-mark!
- Never leaves any "yellowing" behind (like most enzyme-based cleaners) and even removes old locked-on "yellowing" - left behind by other cleaners!
-1 bottle of GET SERiOUS! cleans as much as 2 bottles of the competition because you only use 1/2 as much as the others! - $AViNGS ! $AViNGS ! $AViNGS !
http://www.GetSeriousProducts.com
Email your events to: root@AnimalRadio.com

Meow Madness 2007
Saturday, June 9, 2007
San Diego Humane Society and SPCA
5500 Gaines Street, San Diego, CA
11 a.m.-4 p.m.

Now is the time to find the furry love of your life at the San Diego Humane Society and SPCA's Cat Adoptathon, "Meow Madness!" Friendly felines will be looking for a home during the event held on Saturday, June 9th. The San Diego Humane Society sees an increase in homeless cats and kittens from April to September due to "kitten season," and wants to find homes for all the fabulous felines in their care. Throughout the event the Humane Society's experienced and caring adoption counselors will be on-hand to "match-make" prospective pet parents with the best companion animal for their home. Potential adopters are asked to fill out an adoption questionnaire before they meet with a counselor in order to help determine the most suitable match.
For more information about Meow Madness 2007 or to view just a few of the great adoptable animals that will be available visit www.sdhumane.org.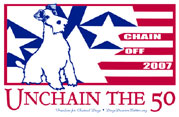 Chain Off 2007 · Unchain the 50!
4th of July
Your Backyard
8-24 hours

Freedom for Chained Dogs All Across America
This Years 4th of July Event marks our 5th Annual Chain Off, and this Year we're going Even Bigger than EVER, with a Goal of at least ONE PERSON per state living chained to a Doghouse for 8-24 hours in our Fabulous "Unchain the 50" Campaign!
We need at least 50 people to join us! That's right, at least ONE from every state. Here's how we've made it easy for you...
Last year's participant, Erin Blais of Maine, BLAZED a trail for you...She lived chained to a doghouse for 24 hours IN HER VERY OWN YARD! That's right, no event to plan, location to get permission for, funds to raise...nothing. And the media STILL CAME.
Many of you have been telling us you want to do this for years, but when it came to planning the event, it proved to be too much for you. (We understand, it can be VERY daunting.) So this year, DON'T PLAN. Just get yourself a doghouse, let us know where and when you will be joining us, get a few friends to sponsor you on this hourly 'sponsor sheet' (like a walk-a-thon), and be done with it.
We will alert your local media and include your details on our website. Each person who chains her/himself for 8 hours or more will receive a FREE CHAIN OFF 2007 T-shirt, as well as brochures to hand out to any interested passers-by.
Join us today.
E-mail Dawn@dogsdeservebetter.org with all your details.
Sponsors are needed for Chain Off 2007: Unchain the 50!
ANIMAL RADIO® PRODUCT REVIEW
for June




(rated 4 out of 5 paws)
VitaPaw: Vitamin Water for Your Pet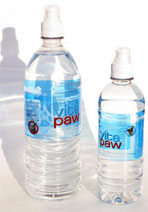 Bottled water has become a big business for health conscious consumers. Now those same consumers can buy a healthy vitamin-enriched water for their dog or cat.
This seems like a great idea with all the recent controversy over pet food. You can now be sure that your pet is getting the vitamins he needs on a daily basis, as well as staying hydrated. It's so easy to substite this for his regular water, and don't worry about overloading him with too many vitamins, because just like humans, your pet will pass through any nutrients he doesn't use.
It comes in handy 16.9 oz and 1 litter bottles. Visit VitaPaw to find out where you can purchase it. And, while it is safe enough for humans, save it for your pets!
Send products for review on-air and in this newsletter to: Animal Radio® Network Product Reviews, 233 East 330 North, Kanab, Utah 84741. Products may not be returned.
Small Dogs, Big Hearts with Darlene Arden

ASK "THE DOG EXPERT" - by Darlene Arden, Certified Animal Behavior Consultant

Q. Last month, the Cat Coach, Marilyn Krieger, said to ask you about litterbox training dogs. Well, I'm asking because it sure sounds like a joke to me! Can you really do that? I mean really? I have a Chihuahua and it sure would be easier not to have to walk him late at night or on cold winter days.

A. Yes, you can really litterbox train a dog. In fact, more than one company makes litterboxes and special litter (made of compressed paper) for dogs. Probably the best known is Second Nature by Purina. I certainly wouldn't want to litterbox train a Giant breed like a Newfoundland or Irish Wolfhound but for small to medium size dogs this can be an option for people who are ill and can't take their dog for a walk in inclement weather. Little dogs lose body heat much more quickly than big dogs so they'll need a coat or a sweater when going for a winter walk. And if you use a litterbox you will still need to socialize your dog. You train the dog exactly the way you would if you were going outdoors: take him to the litterbox each time and give him a special word so he'll learn to associate it with doing what he has to do in the right place, then give him a special treat and praise him lavishly. Housetraining is housetraining and you have to be consistent whether that means sleeping in clothes so you can take him outdoors in the middle of the night, or getting up in your jimmies and taking him to the litterbox. The added bonus, is for a woman alone, it is safer to be able to take a dog to a litterbox than to be vulnerable on big city streets in the middle of the night.

"Ask the Dog Expert" is a regular column by Darlene Arden. This month's column features information found in her book, "The Angell Memorial Animal Hospital Book of Wellness and Preventive Care for Dogs," (McGraw-Hill), which helps you, in concert with your veterinarian, design a wellness program based on your dog, your lifestyle and the place where you live, and "Small Dogs, Big Hearts," (Howell Book House), and the newly released, "Rover, Get Off Her Leg!" Further information may also be found on her website: www.darlenearden.com. Copyright 2007 by Darlene Arden. All Rights Reserved.
Hear Darlene Arden on Animal Radio® Consult schedule for showtimes.


Animal Radio® made possible by: Safe-Guard


Get ready for spring by protecting your dog ­ and your family ­ against intestinal worm infections! Did you know that eggs and larvae that infect dogs can survive in the environment for months ­ even in extreme winter weather conditions? And that those same parasites can also infect humans? Why take chances? Make intestinal deworming an important part of your dog's routine health care with Safe-Guard® Canine Dewormer ­ a safe and effective way to eliminate and prevent the major intestinal worms that can infect dogs all year round. Just sprinkle it on your dog's food twice a year, for complete peace of mind!
Visit www.Safe-Guard.com for information on treating and preventing intestinal worms.
ASK THE BIRD FOLKS with Mike O'Connor
Is Spraying My Fruit Trees Bad for the Birds?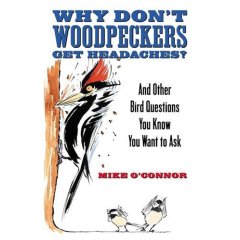 Dear Bird Folks,
The trees in my yard are full of new leaves, especially the fruit trees. Soon these trees will be filled with little black worms that will destroy their yields. Usually I spray them with pesticides, but I've become concerned with the birds that eat at the feeders, which are next to the trees. Is it safe to continue to spray? With what? I don't want to lose my fruit
-Tod, Pembroke, MA
I'm with you Tod,
Fruit rules. Even though I'm a vegetarian, I'd much rather eat fruit. In fact, I would become a fruitarian, but that name sounds even wimpier than vegetarian. Fruit has it all over vegetables. Most fruits are sweeter than vegetables, you don't have to cook any of them and fruit makes far better desserts than vegetables. There is apple pie, blueberry cobbler, raspberry turnovers, banana bread, strawberry shortcake, just to name a few. What kind of desserts do vegetable give us? Carrot cake? Oh, please.
Whether you like fruit, vegetables or both, the trouble is we aren't the only ones who like them. Lots of other things do too and that's where the problems come in. Since the first humans decided that growing food was better than chasing after it with clubs, we have been fighting off the hordes of other creatures that mistakenly thought we like to share. Over the years everything from fire to prayer to voodoo to chemicals have been used to protect crops. All, except maybe prayer, have had clear environmental impacts. The first known chemical insecticides were made from sulfur and were used by the Sumerians back 4,500 years ago. I'm not sure who the Sumerians were, but if they used sulfur they probably came from New Jersey.
Today over a billion pounds of toxic pesticides are dumped on this country each year and the highest percentage of the dumping does not come from commercial farmers, but from homeowners. People like you and I, Tod, are doing more than our fair share spreading these poisons around. The patch of emptiness that we call a lawn are a major target, but ornamental shrubs and, yes, prized fruit trees are also sprayed, dusted and powdered with nasty stuff.
The benefits of spraying are immediate. We get a greener lawn, redder roses and spotless fruit. The long term effects on us humans aren't as obvious. How these sprays affect the people who eat the fruit or the children who play on the lawn isn't as clear. What is clear is that pesticides are bird killers. Birds are a 100 times more sensitive to pesticides than mammals. It is estimated that in the U.S. over sixty million birds die annually from pesticide exposure. The reason why we don't find that many bird bodies is that most are quickly scooped up by scavengers or fast food restaurants. Also, pesticides indirectly cause bird mortality. Insect eating birds and their nestlings may starve if spraying eliminates all the insects in an area.
Bird's mobility is part of the problem. Because they can fly it's nearly impossible to keep them away from a recently treated area. Birds die from direct contact with pesticides or from eating the insects or plants that have been sprayed. They die from absorbing toxins when they land on a treated tree or plant. The die after drinking water that is contaminated by runoff. It doesn't have to be water runoff either. Hummingbirds often obtain their moisture from sipping up the little water droplets that form on the leaves of a tree. If those leaves have been sprayed, the tiny bird is in big trouble. Based on the above information, Tod, you can probably guess that I'm giving a thumbs down to your question about spraying to protect your fruit trees. An easy alternative to spraying is to encourage more birds to your yard. Birds would love to feed those "little black worms" of yours to their nestlings, especially if the worms aren't dusted with poison. In addition to your feeders, putting out a birdbath, setting up more nest boxes and encouraging the growth of native vegetation will draw more worm-eating birds to your yard.
The other thing you should do is identify which species those little black worms are. By knowing the exact insect you are dealing with, you should be able research a specific, nontoxic way of protecting your trees. But for the sake of the birds, and perhaps even yourself, avoid using pesticides. Like that Joni Mitchell song says: "Give me spots on my apples but leave me the birds and the bees." Good luck with your fruit trees Tod. Before I go I'd like to make a deal with you. I won't tell any bird watchers that you once used pesticides if you don't tell anyone that I've been listening to Joni Mitchell. Deal?
Mike O'Connor is the owner of the Bird Watcher's General Store on Cape Cod, which opened in 1983 as one of the first stores in the United States dedictaed solely to birding. His column, Ask the Bird Folks, appears weekly in The Cape Codder, The Register, The Harwich Oracle, and The Upper Cape Codder newspapers, and his writing was included in the Best American Science and Nature Writing 2004. Copyright 2007 by Mike O'Connor. All Rights Reserved.
http://www.BirdWatchersGeneralStore.com


Animal Radio® made possible by: FIDO FRIENDLY MAGAZINE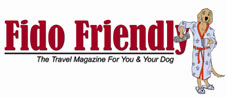 Fido Friendly magazine lists accommodations where you can stay with your dog while traveling in the United States and Canada. Each quarter, our editorial includes hotel, city and state reviews.
http://www.FidoFriendly.com
G'day from Downunder...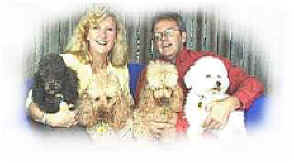 We all agree that one dog bite is one too many.
However here in Australia, BSL or Breed Specific Legislation, limits on the numbers of pets we are allowed, no pets allowed in many new developments all of these things along with compulsory desexing of all domestic pets are just the start of what we see as a greater subversive movement to ensure no one ever has a pet in the future!
It's easy to blame the politicians who make these laws, ­ but the real problem are the activist groups who don't want us to have pets or 'companion animals' at all. They think ALL animals should be free and are chipping away at our right and desire to have animals as pets in our lives.
There are increasing rules with what we can and can't do with our dogs including (in the USA) restricting ownership to dogs under a certain size or weight a town in New Zealand where no dogs or cats are allowed housing developments in Melbourne Australia with much the same restrictions, Queensland & South Australia councils banning selected breeds or requiring muzzles on Border Collies! (it's true!)
But the big one right now here in Australia is thinking that dog bites can be reduced by two things:
1) Slowly killing off the biggest dog breeds by compulsory de-sexing
2) Forcing owners to keep larger dogs muzzled or locked up in our backyards
Any 1st year veterinarian or animal behaviourist can tell you dogs are more likely to be territorial and generally more anxious if kept muzzled or locked up for any length of time.

Of course these anxious dogs are more likely to bite.
Then Voila ­ the activists immediately have a reason to say that ALL dogs bite (duh!), are dangerous and therefore they should all be banned.
We MC'd and event recently here in Sydney called 'Solving The Dangerous Dogs Dilemma'. But we didn't see any dilemma... we know any dog can be dangerous but the 'dangerous dogs' that were plenty in number on the day all behaved impeccably.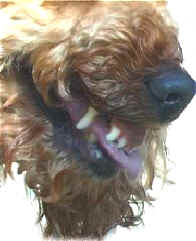 Any dog can bite - just look at the close-up photo of Cosmo, our Miniature Apricot Poodle... a wonderful 'softie', except when he has bitten us (several times in the past) a few groomers, a neighbour (twice) and yes - A RANGER! (but the ranger did say afterwards they approached him the wrong way!)
Whilst it's true that some dogs have threatened, attacked and killed humans over the years - to our knowledge it has never been shown absolutely that a dog ever did this out of hate, jealousy, spite, retribution, religious or political reasons.
The same can't be said of humans.
Internationally respected animal trainer and Pet Talk Radio co-host Steve Austin summed it up a few years ago when the dangerous dog and BSL legislation was first being talked about - he said: "Bad Dogs are not born they are created by us. Let's educate the dog owners ­ lets educate the dogs and dog bites will drop like the proverbial lead balloon"
That said, we'll be back next month with something a little lighter... meantime, hugs for your pets from Brian & Kaye

Pet Talk Radio!
Hear Pet Talk Radio! on Animal Radio Network - LISTEN TO ANIMAL RADIO NETWORK NOW - Check schedule for showtimes

PAWS UP FOR PETS with Arden Moore
The Do's and Don'ts of Doggy Day Care


Hate goodbyes? So does your dog. When you rush off to work each morning, all it takes is one mournful glance or a sorrowful howl from your dog to cause those guilt pangs to rise inside you. You feel a bit bummed that you must leave your canine pal home alone for hours.
At work, you may feel like an absentee dog parent as you wonder what your dog is doing. Is he OK? Is he happy? Worse ­ has he turned into destruct-o dog out of boredom or separation anxiety? When you open your front door, what will await you?
Perhaps you will step in a puddle on the living room carpet, eye a shredded pillow in the bedroom or find your favorite vase in shattered pieces on the dining room floor.
Even if you discover no doggy misdeeds, you may find that what stands between you and that relaxing recliner is your raring-to-go, tail-thumping dog who is anxious to meet and greet you ­ and unleash some energy.
Guilt overwhelms you as you tell your dog, "Sorry, buddy, not right now." When you left that morning, you promised to play fetch or take your dog on a long walk when you returned home after work, but now you're too exhausted. Your dog gives you that letdown look and delivers a long sigh. Bottom line: you're exhausted and your dog is frustrated.
Here's a win-win solution: doggy day care. Once regarded as a novelty a decade ago, it is now hailed as an essential godsend. After all, many regard themselves as pet parents rather than mere dog owners. The latest survey taken by the American Animal Hospital Association reports that nine out of 10 owners consider their dogs as family members.
Just as you would search earnestly to find a quality day care or after-school program to meet your child's needs, apply the same dogged determination for your canine ­ especially if you are gone for more than eight hours each day.
After all, dogs are social critters who crave interaction with people and other pets. Dogs left home alone for 10 or more hours without any creature comforts or mind-stimulating toys can start to exhibit signs of loneliness ­ incessant barking, potty messes, destructive chewing and other behavior problems.
Let me offer you these tips to assist you in selecting the right doggy day care for your canine chum:
First, do an honest assessment on your dog. Doggy day care is not the place for a dog who does not get along with other dogs.
Contact your local animal shelter, groomer or veterinarian for recommendations of doggy day care centers in your area. Chat with your dog-loving friends to get their firsthand accounts of experiences with local doggy day cares.
Schedule an appointment to visit a few centers without your dog. You don't want the distraction of your curious canine to deter you from surveying the scene.
Expect a complete tour of the doggy day care. Be leery of places where the staff is reluctant to show you where the dogs rest or play.
Size up the center ­ in terms of physical size as well as the ratio of staff to dogs. A good center should staff one employee per every four to six dogs.
Inspect the center for cleanliness. Avoid centers that smell of urine and other pet odors. Floors should be free of debris and fur balls. Fresh water should be available to the doggy guests.
Inquire about the amount of time staff members walk each dog and what routes. Make sure that the center provides bedding for dogs during nap time.
Make certain that the staff insist on written proof that your dog is current on his vaccinations and flea and tick maintenance programs.
Ask about auxiliary services such as grooming and training classes. A timesaving one-stop shop like this could be a determining factor in your busy life. Some centers even offer pickup and drop-off services and overnight boarding for times when you need to travel.
Once you've selected a center, here comes the final test: have your dog spend a few hours at the daycare. When you arrive, notice how the staff interacts with your dog. Do they exhibit genuine affection and address him by name? Then notice your dog's behavior when you return later in the day. Does he seem happy and relaxed or anxious and tense? The daycare must be a place where your dog feels welcomed ­ by other dogs and the staff.

Animal Radio® special correspondent Arden Moore is the editor of Catnip, the national award-winning monthly published in cooperation with Tufts University's School of Veterinary Medicine and managing editor of Fido Friendly. Arden has also authored 17 books on dogs and cats, including her latest, The Dog Behavior Answer Book, (Storey Books, 2006). To order any of her books or reach Arden, please visit her Web site: http://www.ArdenMoore.com

Search Animal Radio® Network
LISTEN TO ANIMAL RADIO NETWORK NOW