Animal Radio® Show #486 March 28, 2009
Tiffany

Tiffany, who rose to success in the late '80s as a teen pop star, claims nowadays she is always on the road and living out of a suitcase. We caught up with her in Las Vegas where she was finishing up with Tony & Tina's Wedding and jamming with the Sin City Sinners.
But, Tiffany doesn't worry about being gone a lot and leaving her menagerie of animals at home, which include 6 English Bulldogs; a Chocolate Labrador; a Bassett Hound; 2 Leopard Geckos; and two turtles, because not only does her husband stay home with them they also have a nanny!
Tiffany got her first dog, a male English Bulldog, to surprise her husband who was from England and had no family here in the states. He then later surprised her with a female English Bulldog of her own. To her disbelief, her vet told her there was no rush to get the dogs neutered and spayed as they were still young. But, lo and behold, they "got together" and had puppies. She knew she should have followed her instincts! Tiffany then kept one puppy, her husband picked out a second puppy and lastly her son also picked one out of the litter. Unbeknownst to Tiffany, one of the puppies had spina bifida, which she didn't find out until the dog was 16 weeks old. She doesn't have a long life expectancy, but Tiffany is making sure she has a happy life while she is with her!
Tiffany states that she acquired her Chocolate Lab when she bought some property in Nashville and the dog came with the property, and that she is a good old country dog that likes to run and play in the creek. She then later adopted the Bassett Hound, which is blind.
Tiffany admits that she lets her dogs sleep in her bed with her, but fortunately not all of them do. She loves her animals so much, that someday she envisions opening her own shelter.
Look for Tiffany next in Montreal Canada where she will be doing a show with Rick Astley, Deborah Gibson and Samantha Fox.
Groomer Has It Season II - Host Jai Rodriguez

In Groomer Has It, Season Two, Host Jai Rodriguez ("Queer Eye for the Straight Guy"), promises that this year will be as fun as last year and that we will see some kind of farmyard activities once again. Also, the prizes are bigger this year with a Subaru Forrester along with $50,000 in cash and a mobile grooming unit salon from Waggin Tails.
Jai says that in season two, the judges got real emotional. He also admitted that he is not good at keeping secrets and doesn't have one of those "poker faces." In fact, he had asked the judges not to let him know who was going home ahead of time throughout the show and that he wanted to wait until it was announced. Jai felt that the look on his face if he knew, would tip off the person going home before they were even told.
Groomer Has It Season II premieres Saturday, April 11 at 9 PM (ET/PT), where 12 of America's most passionate and skilled dog groomers will compete against each other in a test of desire, creativity and affinity for animals as they shave, shear and shampoo their way through a series of challenges from grooming potbelly pigs to creating signature looks for participants of our first-ever doggie wedding.
This year's contestants are:
Lisa – veteran groomer
Sherri – PTA mom
Michael – the confident groomer
Joe – "Chicken Joe"
Jessica – the girl next door
Huber –groomer with a heart
Danielle –groomer from the Bronx
Marco – all business
Krista – Vegas girl turned groomer
Cassandra – the spunky chick
William – the fashionista
Vanessa – the animal communicator
Also, beginning May 16, at 10 PM (ET/PT), Animal Planet will also be premiering BEVERLY HILLS GROOMER, a spin-off from Groomer Has It, featuring the 2008 Groomer of the Year, Artist Knox.
Dr. Jim Humphries - Veterinary Minute

More Women Prefer Dogs Over Husbands
More women prefer dogs over husbands. I'm quite confused over this story! An online poll released shows more women would rather have a pet than a husband. Can you relate to this story? An overwhelming 78% voted for a furry, rather than a hairy, companion. The poll had a sampling error of plus or minus 3 percentage points.
" Life is too short to commit to someone you'll need to know over time," says Nancy Keller, 29 years of age. "I'd rather have a pet and simply date," she says, "It's less stressful for everyone involved."
In a related subject, Sealy, the maker of all of those wonderful mattresses, published an interesting report entitled the Sealy Snooze Report, about people's sleeping habits. Among the findings was 67% of respondents said they preferred to sleep with their pets; 51% say their partners are just too disturbing in their sleep; 55% of women say that their partner was far more annoying than their pet. But 38% of the respondents stood firm and said there's no room in their bed for their pets.
I say, leave sleeping dogs and husbands lie.
Animal Minute With Britt Savage


Man Tries To Smuggle Dozens Of Rare Animals
(The picture is of snakes being smuggled in luggage during x-ray at airport security)
Planning a trip? Ponder this while going through airport security this summer. A man who tried to smuggle dozens of rare animals was caught with turtles in his luggage and a snake in his pants on a recent flight to the Czech Republic. He was coming from the Georgian Republic, which is between Russia and Turkey. But a turkey was one of the few animals he left at home.
Officers also found scorpions, a horned viper, several beetles and a brown bear claw in his luggage. They then searched the man and found a snake hidden in his pants. They arrested the snaky smuggler, but not before finding over 60 other hidden animals. How would you like to share an armrest with that guy!
Vladae, The "World Famous" Russian Dog Wizard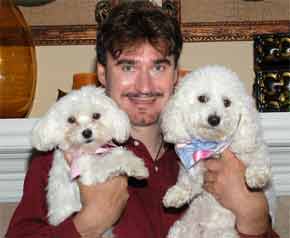 Female Dog Refuses To Be Housebroken
There are three miniature Schnauzers in this household, but only the female is having a problem with potty training. Vladae advises that first of all, you need to eliminate all smells where your dog has gone to the bathroom. Then, put all three dogs on a schedule. Give the dogs food two times per day and water three times per day, always at the same times every day, because if you know when it goes "in" you will know when it goes "out." Remember, your dog will not tell you when he has to go. You need to tell your dog when to go. In the beginning you can take him out frequently and reduce the amount of times he goes out in one day as he gets the hang of it. When you do take them out, make sure you go out one door but come in through another door. When you are outside, give your dog a command, such as "Go Potty, Go Potty, Go Potty." And when they go, give them lots of praise. If the dog refuses to go to the bathroom, bring them in the house and put them in a crate and try again a little later. If you can't watch your dog when they are in the house, always keep them in the crate.
Dog Is Very Nervous And Yelps And Bites
When there is a sudden movement, this dog will yelp like she has been hit. And recently, when a three year old walked by and petted the dog, she took a chunk of skin out of his arm. But this is not the first time she has bitten; she also attacked someone who came to the door. Vladae doesn't think the dog is nervous, but that he thinks he is the alpha in the house. Vladae suggests getting the dog enrolled in obedience class and have them learn to be subordinate. Also, all family members need to learn to be more authoritative with the dog.
http://www.animalradio.com/vladae.html

Vinnie Penn, Animal Radio's Resident Party Animal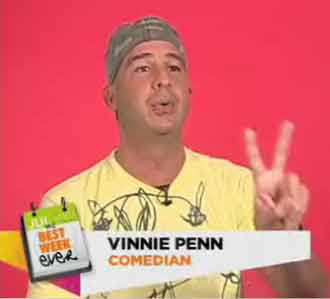 No More Baby Talk
Right now I want to get right to it, something I want to stop – no matter how hot the girl – no matter how enticing the scenario, the outfit she's wearing – no more baby talk to the dogs! Real turn-off!
I was over at my buddy's house. His sister is smoking hot, but she came down the stairs in her tight little sweat pants with the word "Angel" across the back, which is not necessarily true if the words on the streets are accurate, and went up and started kissing the dog. I loved seeing the dog love her, but when she started to say, "Who's my little doggy, tell me you love me, tell me you love me too." Well, he's not going to, and when he barks, that doesn't mean he comprehends what you're doing. The baby talk to the dogs has to stop!
Facebook
I know all of you out there – I'm going to sweep – I'm going to say all of you out there. Okay, maybe the fact is really 85% of you are on Facebook. You're doing the "FB" thing. You're on there; you're updating your status. Especially if you're obsessed with your pooch, you're on there saying, "Lizzie just got home and is scratching Roggo's belly." (I don't know where I came up with the name Roggo). But we're all doing the Facebook thing.
One question I have for you is that I'm being inundated, not with friends ads (I don't know why – but not a lot of people asking me to be their friend) but I am being inundated with all of these various causes, from the silly – so and so wants to know if you want to join the Brady Bunch Trivia Group – IGNORE! - to the race to end cancer group, and you can check on more information to see if you want to be a part of it.
I see a lot on there for animals and I wanted to put it out there. Are we diluting the waters here on Facebook by fashioning these kinds of grassroots groups? Are they taking away from the bigger more well know groups that are actually generating capital and doing some good as far as spaying and neutering and saving strays and savings shelters in general, are these little groups that our bored friends are putting together on Facebook, are they chipping away at a larger stone and taking away from something that's been around for 20 years and works?
I'm going to go and see if I can add Bob Barker as a friend. Do you think he would accept my ad? I think he would. I think he might. I'm going to see if he is even on Facebook. (Geez all that tanning – he doesn't even have much of a face left!)
But you tell me, is Facebook chipping away at the large stone of animal causes, or should we join all of these groups? Hit me up at Animal Radio – vinnie@animalradio.com.
The Joy of Keeping Chickens

Jennifer Megyesi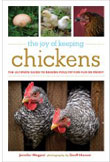 Jennifer Megyesi decided that if she was going to eat eggs, she was going to raise and care for the chickens herself. In fact, she started a farm. In The Joy of Keeping Chickens, Megyesi shares her adoration of these animals and teaches the proper ways to care for them.
Jennifer says that surprisingly chickens are actually great pets. They are very personable, they're very easy keepers and they actually need less attention that cats or dogs do. They also have their own hierarchy and even sleep according to their pecking order.
While all chickens have the ability to lay eggs, some breeds are better at it. Some chickens that are more desirable as pets are usually not the best egg layers, and are better snugglers, making great mothers to baby chicks. A hen typically lays an average of less than an egg a day. But by the time they are around three years of age, they lay an egg about every other day.
Jennifer Megyesi and her husband own and run the Fat Rooster Farm in Vermont. She holds a master's degree in wildlife biology and has worked for the U.S. Fish and Wildlife Service. Her farm is currently breeding Cuckoo Marans chickens, famed for laying chocolate-colored eggs. She lives on the farm with her husband and son in Royalton, Vermont.
http://www.joyofkeepingchickens.com
Talk With Your Animals with Joy Turner

Can I Ask My Dog If My Wife Has "Visitors"
Joy speaks with a caller who refuses to give his name or the name of his dog. The reason being is that he wants the dog to confess to him and let him know if his wife has "visitors" during the day when he is at work. The puppy says that his wife has lots of visitors, but is not sure what his guardian is asking. The dog also wants to know what the consequences are whether he says yes or no to any special visitors. The dog is loyal to both the husband and wife and doesn't want to be put in the middle. Joy suggests taking the dog out of it and actually sitting down with his wife to speak with her and let the dog off the hook.
http://www.talkwithyouranimals.com
Animal Radio® News with Bobbie Hill


Charlie Brown's Friend is Busted
Following up on a story from late last year - Charlie Brown's friend Lucy got busted.... actually it was the former actress who voiced "Lucy" in some of the animated specials. Pamelyn Ferdin had her conviction in a UCLA animal rights cased dropped. Seems Ferdin's 5th and 6th Amendment Rights were violated. When Ferdin handed out fliers in June of 2008 that listed the addresses and phone numbers of UCLA researchers allegedly using animals she was unaware of a restraining order against such action. Ferdin's attorney, hired just days before her sentencing, said a new trial date of April 28th has been set.
Monkey Gets Revenge
In Thailand a man who forced his pet monkey to climb trees to retrieve coconuts was killed when that monkey threw a coconut at him. The man died instantly according to a local newspaper that said the owner and his wife bought the monkey for about 180 dollars. The owner had the habit of beating the monkey if he hesitated climbing the trees to get the coconuts for him to sell.
Bonus with Purchase
When Vickie Mendenhall of Spokane Washington bought a used couch recently she never expected to get anything extra for her 27-dollars. But she did - a cat. Mendenhall purchased the used couch at her local Value Village, brought it home and noticed an unusual noise - a mysterious mewing. When her boyfriend was sitting on the couch watching TV he felt something move - he pulled the couch away from the wall and out crawled Callie the Calico cat. The very hungry feline was reunited with her owner after the story appeared on TV. Seems Bob Killion had donated the couch back in February and his 9-year-old cat disappeared about the same time. Mendenhall by the way works at SpokAnimal Care, a local shelter that helped locate Callie's owner.
Crime for Hit-And-Run of Animals
California lawmakers, hot on the heels of the passage of Prop. 2 in last year's election, are drafting bills to benefit pets and livestock in the Golden State. One bill introduced would make animal hit and run a crime punishable by possible fines and jail time. If passed, the bill would require a driver who's hit an animal to stop and attempt to aid the animal and to notify either animal control or the animal's owner. Other legislation being introduced would crack down on dog fighting, limit puppy mills and one that would make pet adoption a tax deduction.
Woman Sells Kids for Cockatoo
A Louisiana attorney is jumping to the defense of his client who's accused of selling two kids for a cockatoo and 175 bucks. Timmy Fontenot says his client Donna Greenwell was "simply trying to find a good home for children abandoned to her care." Greenwell, who works as a long haul trucker allegedly traded a 5-year-old boy and 4-year-old girl for a cockatoo worth 1500 dollars. Authorities said the children appeared to be well cared for and are currently in state custody. Greenwell's attorney said the people involved in this transfer of custody were unsophisticated and probably didn't understand the legalities. Greenwell meanwhile remains jailed on 100-thousand dollars bond facing two counts of attempting to sell minor children.

Marine Dog Recipient of Reconstructive Doggy Dentistry
The United States Marine Corps is always looking for a few good men.... and women... and dogs too. They've got one named Orlando. He's a 4 year old Belgian Malinois and is part of the K-9 Corps. But Orlando fractured several teeth recently while trying to bite through a wire fence. Now thanks to some reconstructive doggie dentistry, Orlando's got new titanium caps on his teeth.... he's now taking part in the Marine's "aggression training" using his new teeth!!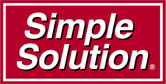 NEWS UPDATE Brought To You By Simple Solution Natural Line Of Products
Your Vet Questions Answered with Dr. Debbie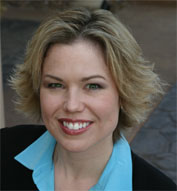 Dog Has Gagging Cough

This 12-year-old Dachshund has recently started with a raspy, gagging cough that is getting worse and he sometimes seems to be in distress. Dr. Debbie feels that this might be reverse sneezing. This is where they are labored in breathing and they can't catch their breath, but are not actually coughing. However, she does suggest a vet visit because of his age.
Dog Has Had Two Knee Operations And Now "Clicks"
Mack is only 5 years old, part lab, who weighs around 90 pounds and had two knee operations in the last 6 months. The last surgery was in August and everything seemed to go well, until recently when he started limping and crying. The vet said he needed a third operation, which he recently had and is now recovering from. However, he has now developed a loud clicking in his knee, which his vet said is because of lack of muscle tone and as he recovers, the muscle tone will come back and it will stop. Dr. Debbie states that clicking can be something to be concerned about or can be nothing at all, and to keep the dog quiet. If the clicking lasts longer than three weeks, he needs to be taken back to the vets.
Dog Eats Everything
This Affin Pinscher has a lot of issues which his guardian can deal with, including excitement urination and allergies but she can't deal with is his behavior of eating everything. He is like a wart hog when he goes outside and will eat anything and everything from gum to rocks and dirt. And when he is in the house, he will eat anything that drops on the floor. Dr. Debbie suggests when the dog is outside he has a Gentle Leader placed on him which goes over his muzzle and makes it easy to control his nose and keep it from hitting the ground. There is also the basket muzzle, which is the big wire muzzle that goes over his mouth. The dog is still able to breathe, pant and even drink water while wearing it. But don't just resort to this type of aid, you also need to do behavioral steps to stop it and redirect his attention to something else.

I Cook My Dogs' Food - How Do You Know If It Is Nutritionally Balanced?
This lady is currently cooking for 6 dogs, as one of her dogs was diagnosed with a heart murmur and the vet wanted him off sodium. She said commercial dog food is full of sodium and she couldn't just cook for one of her dogs, so she is now cooking for all six. It is very challenging to home cook for your pet and do it accurately. There is so much to know about pet nutrition and you can easily provide your dog with food that is nutrient deficient. Dr. Debbie recommends to anyone interested in home cooking for their pet to purchase a good dog nutrition book and she recommends the book Home-Prepared Dog & Cat Diets by Dr. Donald Strombeck. Don't think that you can just throw in some rice with meat and vegetables; you will not meet the need of your pet's nutritional demands.
Dog Urinates On Everything
This 5-year old dog is great with kids and a good guard dog. He doesn't like to spend time in the house and likes to be outside. The problem is that he is urinating all over the place. Dr. Debbie finds out that he has not been neutered and in the dog world, urinating is away of communication. When he urinates he is actually marking his territory and the only way to stop this behavior is to neuter him. However, only about 70-80% of male dogs that are neutered will stop this entirely.
Eight Cats In Household – With One Terrorizer!
These eight cat range from ages 5 months old to 15 years. One of the cats is a 10-year old tomcat that is constantly terrorized by a 3-year-old female, and she won't let him near the food or litter boxes. These cats are all able to go outside when they want and there are three litter pans in the house. Dr. Debbie still feels that just 3 litter boxes with eight cats are not enough. You should always follow the guideline of one for every cat plus one extra. In this case, that would mean a total of 10 litter boxes in the house! Dr. Debbie doesn't think it is necessary to have 10 boxes, since some cats go outside, but she does definitely feel that they need to add a few more to the inside.
E-Mail

Every day we receive many emails from our listeners. Sometime they want to correct something they've heard, sometimes they want to give us "kudos" and sometimes they just want to give our listeners some information.
Here is one that wants to share some information with our listeners:
I listen on XM Radio and I hear a lot about food allergies on your show. I wanted to share this website with you. It's like Consumer Reports but it's for dog food. I like it because its not associated with any pet food manufacturer. The website is http://www.dogfoodanalysis.com.
I want to also encourage you to continue educating people about the benefits of quality food for your pets. Please help people to understand that dog and cat foods that contain corn, wheat or soy are most likely poor quality.
The emailer goes on to say he is not associated with dog food analysis, but he does own two small pet supply stores in Northern California.
If you would like to e-mail us, please send your emails to yourvoice@animalradio.com.
Listen to the entire Podcast of this show (#486)

Broadcast on XM Satellite Radio and Podcast Versions Only.

Listen to Animal Radio® - Go to the launch page
Return to Animal Radio Network™ Home Page
Read March Newsletter
Copyright 2008 All Rights Reserved Animal Radio Network LLC