August 20, 2005


Live from South Lake Tahoe and Carson City Nevada
PETCO 911 Topsy Lane
Comfort Zone from Farnam Pet Products
Mike Hill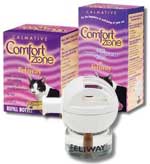 Comfort Zone with Feliway reduces or completely stops stress-related behavior including: urine marking, vertical scratching, loss of appetite, reduced desire to play or interact and other stress-related behaviors. Helps comfort cats in stressful situations such as: being alone in the house, visitors to the home, new pet or family member, moving to a new home, visits to the veterinarian, adjusting to a new environment, multiple cat households. Feliway mimics a natural comforting facial pheromone produced by cats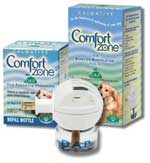 Comfort Zone with D.A.P. reduces or completely stops stress-related behavior including: barking, whimpering and whining, chewing, urination and defecation. Also reduces or eliminates separation anxiety. Calms dogs during thunderstorms and fireworks or when left home alone. D.A.P. mimics a natural reassuring pheromone produced by female dogs when nursing.
Wylie Animal Rescue Foundation (W.A.R.F.)
Karen
The Wylie Animal Rescue Foundation (WARF) is a small group of volunteers dedicated to rescuing companion animals. We rescue animals that are in imminent danger of euthanasia, usually directly from the euthanasia holding rooms of local shelters. We have rescued hundreds of animals from certain death, but millions more were not so lucky and died--unloved and unwanted--in shelters across the country. We hope that you can help turn the tide of suffering and death.
PETCO, Carson City, Nevada
Dennis Mallory


At PETCO, our vision is to create a fun and exciting shopping experience, online and in stores, for our customers and their pets by offering a complete selection of pet-related products and pet services, including grooming, canine education, vaccination clinics, and photography at competitive prices with superior customer service at convenient locations. We understand that our customers are pet lovers, not just pet owners. They view their pets as members of the family and believe they deserve the same level of care and comfort. We invite our customers to shop our stores with their pets. This makes purchasing the right product easier and a lot more fun!

Music Therapy for Dogs
Dr. Jim Humphries, Vet News Nets (VNN)
Can music help your canine with behaviorial problems? Research says "yes!" It works for humans to control stress. But don't turn on the Motley Crue yet.
Douglas Animal Welfare Group (D.A.W.G.) Wendy Moss
DAWG educates people about responsible pet ownership. At some of the events, we have speakers about training, animal behavior, emergency preparedness for pets, printed materials about pets, and microchip clinics. The main goal of our group is to get the shelter animals adopted. If we get them adopted, it helps reinforce the no-kill shelter approach. (If there were no DAWG, the county would probably have to euthanize animals that don't get adopted.) DAWG holds special adoption events throughout the year.
Traditional Chinese Veterinary Medicine
Dr. Tiffany Rimar


When Tiffany Rimar went to the University of North Carolina-Wilmington to study marine biology, she had no idea she was on her way to being a kind of pioneer in veterinary medicine. Dr. Rimar is the first-ever intern at an American Veterinary Medicine Association-accredited college to practice Traditional Chinese Medicine, which is the use of acupuncture, herbs, massage and food therapy to treat a wide range of diseases and ailments. Dr. Rimar is doing her internship training at the University of Florida with internationally-renowned Dr. Shen Huisheng Xie , head of the acupuncture service. Dr. Tiffany Rimar currently practices Chinese veterinary medicine at the University of Florida in Gainesville. She is a graduate of the Ross University School of Veterinary Medicine and of the Chi (pronounced Chee) Institute in Reddick, Florida. Find an alternative vet now!
If I Had a Horse Melissa Sovey-Nelson


This book captures the essence of the realizations that come from being around horses, and their powerful connection for us to the natural world. Touching on topics like trust, rhythm, empowerment, awareness, forgiveness and patience, the thoughts expressed are combined with wonderful photography, and show us how the horse experience influences the way we think of ourselves and others, and how it translates into everyday life. Comes with DVD showcasing the horse in action.

Steps for Pets - Claws for a Cause
Jim Douglas
StepsforPets.com has always been a supporter of the great work that cat and dog rescues do on a daily basis. We also understand the enormous financial burden some rescues work under and we would like to help in this struggle to provide aid to the many animals in need. As part of our continued dedication to this cause we have started the "Claws for a Cause" program.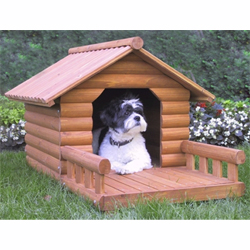 Claws for a Cause is a program designed to allow us to donate a portion of the profits for each piece of cat furniture or dog house we sell to an animal rescue in need. The unique thing about this program is we don't choose the rescues, you the customer do!! We realize there are many rescues out there both big and small and we want you, our customer, to tell us where to send your portion of the donations. Each time a piece of cat furniture or a dog house is sold we earmark $2.50 of the profit from the sale to go to chosen rescues.
If a customer buys more than one qualifying item than $2.50 for each qualifying item is donated to the customers choice of rescues. This is our way of helping those hard working rescues that help save our cats and dogs every day of the year.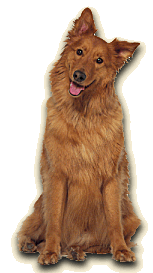 Adopting the Right Dog for You
Darlene Arden
So many people adopt a dog based soley on how cute the pup is. There are lots of other criterias that should be considered. Listen to this list before you get a dog!
Ants: Do They Carry the Secret to Success?


Rae Ann Kumelos
Ants have the patience of Job, the strength of Hercules and the community ethic of your local mayor. Whether building a palace fro the Hindu God Indra or blazing a trail to your picnic, ants remind us that working for the good of the whole will guarantee success for us as well.
What now?