Animal Radio® Show #515 October 17, 2009
"No Animals Were Harmed"
Jone Bouman – American Humane Association (AHA)

Many people look for the "No Animals Were Harmed"® end-credit disclaimer at the end of theatrical films. It is their assurance that the animal actors used in those productions were not killed or injured in any way, and that their well-being and safety were assured by the American Humane Association.

However, some recent movies inserted the unauthorized "No Animals Were Harmed" end credits that have not been granted by American Humane, and whose productions were not monitored on-set by the American Humane Association. We speak with Jone Bouman, head of communications for the AHA to find out why they are spending time and money pursuing these films. Shouldn't they just be glad that no animals were harmed? Jone explains that "No Animals Were Harmed" is actually trademarked and when used, it guarantees that someone from AHA has been on the set the entire time to make sure that in fact no animals were harmed. When someone uses this mark without their authorization, it is saying that no animals were harmed. However, AHA has a problem with that because they were not there and they do not know if this is true, which can thereby deceive the public.

Some of the films in question are:
Adam by Olympus Pictures, Deer Path Productions, Serenade Films, Vox3 Films.
District 9 by WingNut Films Limited, Key Creatives and LLC/QED Intl.
Easy Virtue by Ealing Studios, Fragile Films, Endgame Ent. Odyssey Ent.
How to Lose Friends and Alienate People by Number 9 Films.
Shrink by Ignite Entertainment, Ignite Productions, Ithaca Entertainment and Trigger Street Productions.

Viewers, should always look for the 'No Animals Were Harmed'® end credit, and they can check our website, www.americanhumane.org/film to see what rating we assigned to films, based on their use of animals, and to find out how the animal action was achieved on films that they monitored.
Vladae, The "World Famous" Russian Dog Wizard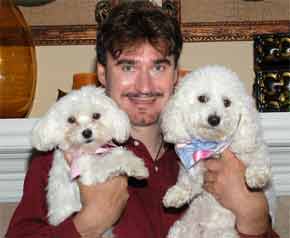 Dog Scratches At The Door When Someone Comes Home
Golden-Doodle likes to scratch at the door when she is inside by herself and someone comes home. This guy already has a "Pet Convincer" which is a device that emits air and sound to startle a dog to stop what he is doing. So, the guardian needs to set up the situation. He needs to go outside and make sure the door is unlocked. When he approaches the door and he hears his dog on the inside start to scratch, he needs to open the door quickly and give the Pet Convincer a blast, and then close the door quickly and walk away. By the third time of ding this, the dog should not even approach the door.
What Is The Best Way To Deal With Unruly Pets?
You need to stop democracy with your pets and you can do this by implementing three rules (that doggy mommas already know!):
Never give any commands you cannot enforce

Always enforce your commands

Never repeat yourself

What Is The Best Training Collar?
When asked what dog collar Vladae recommends, Vladae always recommends the Herm Sprenger Dog Training Collar. No need to jerk or pull. The collar works on the same principal that pups learn from the mother dog when she picks up or reprimands the pup around the neck with her teeth. The dog knows to relax or stop an unwanted behavior. It may not look very nice, but will NOT cause injury, used properly and gently as intended. Remember, even a plastic knife can be a very dangerous weapon in the wrong hands. The collar is not to be used on pups under six months of age, and should only be used during training sessions and should never be left on an unattended dog.
New Puppy Cries During The Night
This 3-month-old Bichon Frise sleeps in a cage downstairs in the kitchen. However, she starts crying and her husband goes downstairs to check on her but ends up getting the dog and sleeping with her on the couch. Vladae suggests using a crate instead of a cage. Then put the crate next to your bed on the floor. When the dog starts crying, snap the crate with your hand and make a loud starting sound like, "Ahhhhhhhhhhhttttttttttttt." When she stops crying, praise her and then go back to sleep. You can then move the crate gradually from your bedroom. A good tip before the dog goes to bed is to exercise her, as a tired dog is a good dog.
Vinnie Penn, Animal Radio's Resident Party Animal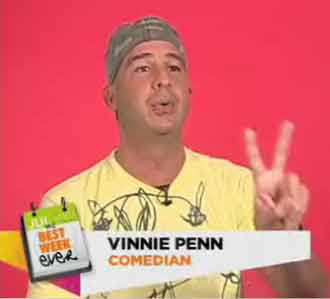 Don't Be Afraid Of Dogs – They Can Smell Fear!
I was thinking about something the other day that was very interesting. I may have mentioned it on the air before, when I was very little of being afraid of dogs. This is why I understand my daughter's fear of dogs. Of course, when I was little, we ended up owning two, which were the greatest loves of my life, Rocky and Cruiser.
But, what I was remembering the other day that doesn't help, because somebody almost said it to my daughter and I stopped them, is when you're told, "Oh, don't be afraid of dogs, they can smell fear you know!" No six-year-old wants to hear, they can smell fear, and they'll know I'm afraid, they'll smell my fear!

First of all, fear doesn't even have a scent, but somebody said to me that they would smell the fear on you. Then the next thing you know, your walking by a dog and you're like, "I'm not afraid, you certainly can't smell the fear, what are you looking at?"
But there is this weird kind of electric in-the-air current thing that happens and a dog will start barking. I remember one time walking by a dog and I'm not afraid, I'm looking straight ahead, and I'm not afraid! And he started looking at me sideways and he started thinking, "You're walking like a young boy who's afraid of me, and now I'm going to give you something to be afraid of!"
What is it with the "they can smell the fear" thing? I don't even understand that! And if that were the case, wouldn't dogs just be beefing with skunks? Wouldn't it be something out of West Side Story, the dogs and the skunks rather than the Jets and the Sharks?
Don't tell little kids that dogs can smell the fear – that's Vinnie Penn's mantra!
"I Have To Go And Let The Dog Out"
I wanted to bring something up to you which could draw the ire of some of you Animal Radio® listeners, but sometimes I do like to push your buttons. I think you know that by now!
I was at a raging party last night and at one point everybody was having a great time. It was a group of people who don't get together very often. And at one point, one of our old friends said, "Well, it's time for me to go. I have to let the dog out. You know how it is. I have to get home to let the dog out."

I had two dogs in my life and I never had to leave somewhere to let the dog out. I mean we don't want to persecute the dogs, but I mean none of us are going to 12-hour-long parties either. This party was going to be roughly 4-5 hours. From my recollection of my two dogs, Rocky (being short for Rock and Roll) and Cruiser, we were pretty much on the same bowel movement schedule, dare I say when it comes to me and my dogs!
So I was starting to think. We looked at each other after she left, my buddy Tommy and me, and thought that's the "out." That's a girl dog owner's "I gotta wash my hair" out. That's her way of saying this party sucks and you guys are getting drunk. "Ooohh, I gotta let the dog out – poor thing home alone"'
Leaving the party to "let the dog out" is the dog owner's equivalent of "I just don't think of you that way!"
Animal Radio® News with Bobbie Hill


How Much Do Service Dogs Help Returning Veterans?
The Chicago Tribune is reporting the Department of Defense is funding a study to find out just how much service dogs help returning veterans who suffer from posttraumatic stress disorder. Walter Reed Army Medical Center will give 10 psychiatric service dogs to 10 soldiers who will get conventional psychiatric treatment as well. They'll be compared to another group of soldiers who receive only the conventional treatment. D.O.D. is spending $300,000 to determine the value of dogs of vets returning from Iraq and Afghanistan.
Vick Speaks Out Against His Former Hobby.
Convicted Dog Killer Michael Vick continues to make the rounds speaking out against his former hobby. He recently spoke at a Washington D.C. Baptist church where he told the congregation he indulged weekly in his dog-fighting hobby, "For what reason, I don't know to this day." The NFL quarterback, who appeared alongside Humane Society President Wayne Pacelle, also referred to himself as an "animal rights advocate." But the Associated Press noted Vick never spoke directly about the dogs he abused choosing instead to make statements eluding to making good choices and being upright citizens.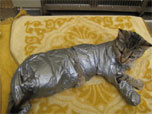 "Sticky" Has a New Family
Remember the cat found covered in duct tape in a suburb of Philadelphia last month? "Sticky" has found a new home with a new family. After she was found covered with tape, the cat was cared for at the Philadelphia Society for the Prevention of Cruelty to Animals. A group spokesman said "Whoever did this took a lot of time, It was very methodical...it's a very sick individual that would do something like this to a cat." Following the story, several people claimed ownership but none came to the shelter with proof so Sticky was put up for adoption attracting over 100 requests to adopt her. The group chose on a first come first serve basis and Sticky went home with her new family this month.
Turning Your Dogs Poop Into Something Food
Turning your dog's poop into something good for the planet is the goal of the Tompkins County Dog Owners Group of Ithaca, New York. They partnered with Cayuga Compost placing a large dumpster at the Treman Marina Dog Park. The Associated Press says the project has yielded 1,000 pounds of waste each month after owners deposit their corn-based biodegradable bags. The nuisance will be turned into environmentally friendly compost.
Why Are Dogs Living Longer?
Dogs, just like humans, are living longer according to pet gerontology expert and Veterinarian Richard Goldston. The St. Petersburg Florida animal doc believes it's due to a combination of more responsible pet owners; better veterinary care, better nutrition and a stronger human animal bond. MSNBC reported Goldston found large size dogs, 60 pounds, now live longer, just over 11 years and smaller dogs live longer than bigger breeds; slightly underweight dogs outlive fat dogs and mutts tend to live longer than purebreds.
A Real Life Goldilocks And The Three Bears
Scenic Vail Colorado is known for its great skiing and beautiful natural surroundings, which is where bears like to live. But a mother bear and her cubs got an up close look inside the home of one family...Sally Rebehn came face to face with the adult bear in the bedroom of her west Vail home last month. Rebehn said she screamed and threw a pillow at the bear that was standing on its hind legs just 12 feet away. The pillow tactic worked.... along with her screams. Rebehn called police who were able to chase away the mama bear and her 3 cubs.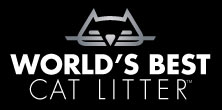 NEWS UPDATE Brought To You By World's Best Cat Litter™
Your Vet Questions Answered with Dr. Debbie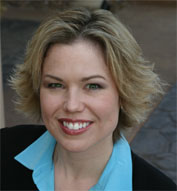 How To Acclimate Indoor/Outdoor Cats To A New Home
This woman is moving 4 cats back her old house. Two of her cats grew up in that home, but the other two have never been there. How can she make sure that all of the cats can find their way back home when she lets them out at the new home? Dr. Debbie advises that there are many perils of letting a cat outside and advises against it. There are alternatives to letting a cat out one being to put up a cattery. This is an outdoor enclosure that is fully enclosed so a cat can't escape, but allows them both indoor and outdoor access. When moving indoor/outdoor cats, move all of them at the same time and make sure that the house is settled before they arrive. This means that the furniture has been arranged and all of the boxes have been unpacked. Next, make sure that they have a safe haven, sort of a comfort room where they can be confined. Allow them to get familiar with this area with all of their toys, food, beds, etc. Once they are familiar with this room, then let them explore the rest of the new home. They need to learn the interior environment before letting them out. While all of this is going on, you can try using pheromones to help calm your cats, and make sure all of your cats are microchipped.
How Do I Teach My Parakeet to Talk?
This guardian once had a bird that she taught to speak Hawaiian, English, Spanish and French with a vocabulary of over 200 words. However, her new bird is not picking up any words. The guardian has a mirror in the cage and the bird will stand in front of it and make sounds. Dr. Debbie states that the male parakeets are the better talkers and it helps to get them young. She also suggests taking away the mirror, which will make the guardian the bird's main focus. Then start with taming them on your finger for about 30 minutes a day, in the morning, when birds seem to be most adaptable, and work on their vocabulary at that time.
Chihuahua Has An Eye Discharge
A ten-year-old longhaired Chihuahua has had an eye discharge for about a year. It also stinks. Her vet recommended Benadryl and Visine but it doesn't seem to help. She rubs that eye constantly. Dr. Debbie says you have to watch these discharges carefully, because if they build-up and go over the eyelid, you can then have a skin irritation. Dr. Debbie recommends having a stain test done on the eye to see if there is proper drainage. You should be able to see the stain go from the eye and come out of the nose in about 5 minutes. If it doesn't, there might be a blockage in the drainage channel, which can be flushed out to help open it. Strangely, an eye infection in a 10-year-old dog can even be caused by a dental infection. Some of the roots from molars can go all the way up to the eye area and cause an eye infection.

Kitten Won't Stay Out Of His Face
A kitten that is about 20 weeks old is very clingy. He wants to lie on his guardian's face and chest all of the time. Dr. Debbie has had this problem, in which she banned her cat from the bedroom. This guy has tried that, and the kitten sits and the door and cries. Dr. Debbie suggests using ear pugs and eventually he will give up. She also suggests doing a lot of playing with this kitten to redirect his attention. Another suggestion is to get another kitten for him to play with.
Should I Add Supplements To A 13 Year Weimaraner's Diet?
This 13-year-old Weimaraner is fed home cooked meals of vegetables, chicken, rice, sweet potatoes, eggs, etc. There are also two other dogs in the household, which are younger, and the guardian wants to make one balanced meal to feed all three dogs. Dr. Debbie states that this is a concern, because a 13-year-old dog has different nutritional needs than a younger dog, and it is sometimes easier to provide them with a pre-made diet to make sure that they are getting all of their nutritional needs met. When cooking a home diet, you may not always meet their needs. If you do prepare your dog's meals, you should have it assessed by a nutritionist to make sure it is complete and to see what supplements you might need to add. However, you can add fatty acids like fish oils (make sure it is free of mercury) to help with their coat which also acts as a natural anti-inflammatory for joints and arthritis.
Animal Minute With Britt Savage

Woman Run Over By Police Truck
Mary Stone, of Ogden, Utah, was hit by a police truck, but it was not driven by a police officer, it was being driven by a police dog!
It seems the officer was responding to a domestic violence call and left Ranger, the police dog, in the truck. The officer also left the truck running so that Ranger would have use of the air conditioner. All of a sudden, Ranger managed to shift the truck into gear causing it to move and hit the woman.
Mary Stone was warned by the police to get out of the way, but she remained in place, thinking she could push the truck back. Consequently she suffered several broken bone in her pelvis.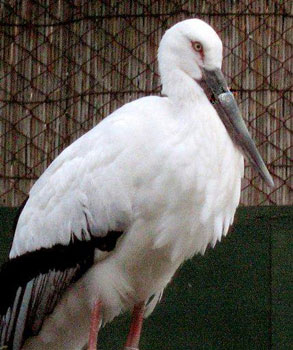 Stork With Nose Job Doing Well
A stork with a nose job is hoping to patch things up with his mate. An Oriental White Stork named Taisa broke his beak after getting it caught in some metal wiring. His keepers at the Tokyo Zoo say that being beakless made it difficult for Taisa to catch live fish. He lost weight and became so stressed out; he could no longer get along with his female breeding partner. Recently, a dentist attached a plastic resin prosthetic to the end of Taisa's broken beak, with the hope that his new and improved beak will help Taisa help feel a little bit more like himself. The Oriental Stork is a protected species in Japan, so everyone is hoping Taisa's makeover will help him feel a little bit more romantic.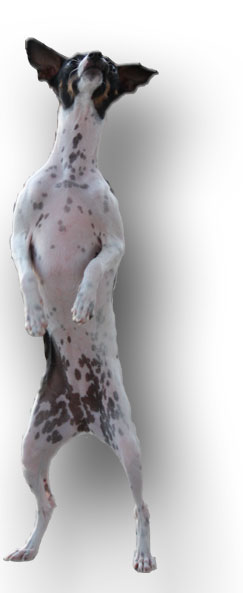 Pet Talent Show
Roxanne, Petco
Animal Radio's Stunt Dog Ladybug will be participating the local Petco's Pet Talent show on October 18th. We speak with Roxanne, Petco's dog trainer, about the show.
Roxanne states that the talent show will feature any and all kinds of animals from the furry to the scaly. This is the first time Petco has done this. They will also have an ice cream machine for a small donation, with all of the proceeds going to their foundation for adoptive animals.
Roxanne has tipped us off that one of the participants will be a group of 5 German Shepherds who can sing, and that one of the judges will be Cheri Lucas, a dog trainer who is on Cesar Millans' Show, and has founded Second Chance at Love. The prizes will be $50 and $25 gift certificates.
Go Ladybug!
Listen to the entire Podcast of this show (#515)

Broadcast on XM Satellite Radio and Podcast Versions Only.

Listen to Animal Radio® - Go to the launch page
Return to Animal Radio Network™ Home Page
Read October Newsletter

Follow Animal Radio® on Twitter
Copyright 2009 All Rights Reserved Animal Radio Network LLC