Animal Radio® Show #416 November 17, 2007
From Show Dogs to Therapy Dogs
David Frei, Westminster Kennel Club Dog Show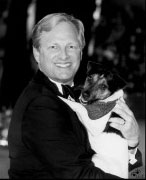 David Frei is one busy guy. Davis is gearing up for not only The National Dog Show on Thanksgiving Day, but he will be co-hosting the Westminster Kennel Club Dog Show in February. He is also the founder of Westminster's Angel On A Leash therapy dog program.
Angel on a Leash champions the use of therapy dogs in health care facilities, schools, rehabilitation, hospice, extended care, correctional facilities and crisis intervention. Through advocacy, education, research and service, Angel on a Leash, promotes the role of the human-animal bond in enhancing human health and quality of life.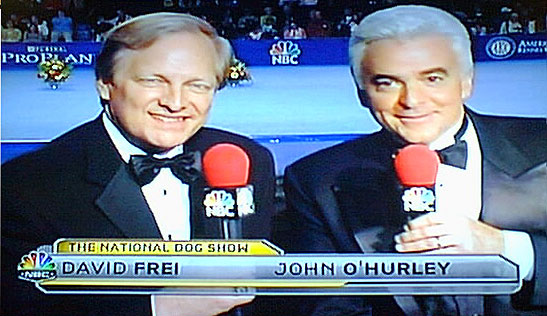 Angel in a Leash began as a charitable activity at the Morgan Stanley Children's Hospital of New York-Presbyterian for the Westminster Kennel Club less than five years ago. Beginning with a handful of teams, the program quickly grew to include nearly 30 teams.
David also gives us some exciting news for Westminster. There will be four new breeds eligible for the first time at Westminster in 2008: the Plott (Hound Group), the Tibetan Mastiff (Working), the Swedish Vallhund (Herding) and the Beauceron (Herding). This is the first time in several years that new breeds will be judged.
David currently is the guardian of two Brittanys, Teigh and Belle, who are therapy dogs that visit people in New York Hospitals every week.
http://www.WestminsterKennelClub.org
http://www.DavidFrei.com
NEWS UPDATE: Do You Need Pet Insurance?


Have you ever been surprised by a large vet bill? David Quilty of Santa Monica, California has. When David took his cat Damon to the vet for a quick checkup, he didn't think he would be spending $1,000 for the removal of two teeth because of cavities.
Like David, many pet guardians are concerned about the rising costs of health care for pets. But, people are willing to shell out the big bucks for growing medical bills for their furry family member.
According to a 2004 survey by the American Animal Hospital Association (AAHA) only about 3% of people in the Untied States have pet insurance. In Sweden, that number is significantly higher at around 50%.
Is pet insurance cost effective? It might be worth considering as a way to prepare for the unexpected. But be aware, most policies only offer full coverage to cats less than 9 years of age.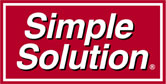 ANIMAL RADIO® NEWS UPDATE Brought To You By Simple Solution Natural Line Of Products
Is Instant Info on the Internet a Good Thing?
Dr. Jim Humphries, Veterinary News Network


We live in an age of almost instantaneous information. Technology, like the Internet, has changed the way we think and educate ourselves. It's easier than ever to research topics and make decisions about almost any subject, even medical care for both our families and our pets. But, is that advice good?
Searching for pet related items on the web, you'll find everything from pet psychics to pet pharmacies. With this explosion of information, people might ask are there internet pet sites that you can trust, really? Is it okay to trust our pet's health to someone other than your family veterinarian? For most pet owners, their family veterinarian is their primary source of advice. But, the urge and desire to save money on our pet's care is a big factor in deciding where to go for that advice. Just look at all of the blogs, the chat rooms and the message boards that offer all kinds of pet care information and pet health information. Anyone can post anything on the web. There's no requirement for that person to actually be an expert. And while much valuable information can be found, there's also much that is inaccurate or just plain incorrect or even dangerous. When it comes to understanding how all aspects of our pet's environment, genetics, psychical health and even mental and emotional health are all related, your family veterinarian is still the best choice to provide you the answers you need.
You see, veterinarians have either a DVM or a VMD degree. This doctor of veterinary medicine designation is your assurance of proper training and the completion of a university accredited curriculum. Knowing this, a good place to start to find accurate and up-to-date information on animal health is your veterinarian's website. Many will have links that are pre-approved veterinary medical sites such as VeterinaryPartner.com or sites associated with the nearest veterinary teaching hospital, for example. Additionally, your veterinarian's website may allow you to order common pet medications and other treatments on line. Some may even allow you to schedule an appointment or ask advice. The biggest reason for visiting your family's veterinarian's website is the comfort of knowing it comes from your pet's doctor, the one who knows you and your pet the best.
This huge pipeline of information that is the Internet is wonderful. You have an incredible resource at your fingertips. But frankly, it should come with a warning label: CAUTION; THE INFORMATION YOU ARE ABOUT TO RECEIVE OR THE PRODUCTS YOU BUY MAY NOT BE RIGHT FOR YOU OR YOUR PET.
For the health care of your special pet friend, don't rely on third party resources of unknown qualifications. You, your veterinarian and your pet are the best team to insure your pets live a long and healthy life.
http://www.VetNewsNet.com

Legal Path Clear to Ban Declawing
Merritt Clifton, Animal People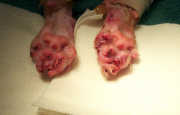 California cities and counties may ban declawing cats. The California Supreme Court affirmed this on October 10, 2007, when it refused to hear an appeal filed by the California Veterinary Medical Association (CVMA) against a West Hollywood ordinance adopted in 2003. Tune in to find out why the CVMA is opposed to the ban ­ could it be a money thing?
The West Hollywood ordinance is the only local anti-declawing law in California, but other communities are expected to adopt similar legislation now that the legal path is clear.
http://www.animalpeoplenews.org

Read Before You Declaw | Will Declawing Harm Your Cat?



Santa Compensated for Loss of Reindeer
Britt Savage


In February, a Danish man who works as a part-time Santa Claus, filed a claim with the Danish Air Force saying that one of his reindeer had died of a heart attack after two fighter jets passed over his farm. The man said that the death of the reindeer, whose name was not disclosed, would leave him with only one to pull his sleigh next Christmas.
After checking flight data and veterinary reports, the air force agreed that the planes had probably caused the death and said it would pay the claim. "We got a letter from Santa," said a spokesman, "and looked into it seriously."
The air force will pay the cost of a new reindeer, plus the vet expenses.
Fitness & Flexibility for the Modern Feline
Rick Tillotson, Cat Yoga


You may already know that yoga is an excellent way to improve physical, mental and emotional health in humans. So why shouldn't your feline friend benefit too? Cat Yoga is a hilarious tongue-in-cheek "guidebook" for kitty yogis-to-be.
This fun book features 60 color photos of cats in various yoga positions, from the Warrior Pose (ideal for strengthening the legs and back) to the Gatyatmak Meru Vakrasana (designed for kitties who need to lose a few pounds). These agile cats have unlocked the power of yoga to obtain improve balance, a slimmer waistline, mental clarity, and of course, fuller whiskers.
And even if you don't have an aspiring Cat Yogi, the pictures will bring a smile to your face!
Canine Motion Sickness & Vomiting Drug
Dr. Marty Becker, Good Morning America


It is not that uncommon for a dog to have motion sickness. Some dogs will even vomit just minutes after a car ride. Now, the FDA has approved a drug for canine motion sickness and vomiting, called Cerenia from Pfizer.
Previously, if your dog had motion sickness he was sedated. It was then hard to determine when he was coming out and if he should be re-dosed. With this new pill, you only have to give it to your dog once daily with no sedation, about 2 hours before your trip.
Cerenia is also great if your dog has been vomiting for unknown reasons. It will help stop the vomiting so that your veterinarian can treat him.
The pills are also inexpensive and only cost around $1.00 for a 4-pack.
http://www.DrMartyBecker.com
http://www.PetConnection.com



20 Tail-Wagging Celebrations
Ingrid Newkirk, "Let's Have a Dog Party!


Dogs don't need a reason to celebrate, and neither should their guardians! With Ingrid E. Newkirk's Let's Have a Dog Party! you'll learn that every day can be a special occasion--Ingrid shows you just how to make the most of it for dogs and yourself.
Each page is packed with tips for:
Hosting a themed party, including fiestas, luaus, adoption-day celebrations, and "bark" mitzvahs
Creating goodie bags and gifts for canine and human guests
Making dog food and people food with recipes from Alicia Silverstone, Jackie Chan, William Shatner, and other stars who love dogs
Celebrating doggie joy every day of the year
Whether it's a ride in the car, a trip to the beach, a special viewing of a D(dog)-rated film, or a good old-fashioned howl at the moon, Ingrid explains how to throw the perfect party for the ultimate party animal.
http://www.petamall.com

Detect Heart Disease & Failure in Cats
Dr. Steven R. Ness, Veterinary Diagnostics Institute


There is now available a simple blood test available to detect heart disease and heart failure in cats called Feline CardioCare. In conjunction with a veterinary exam, Feline CardioCare is useful in identifying heart disease in both symptomatic and asymptomatic cats.
Feline CardioCare is less stressful on the pet and less expensive for the owner than x-ray and/or echocardiogram. The test detects feline NT-proBNP, which is secreted by the heart as a result of heart disease with levels significantly elevated during heart failure.
Feline CardioCare is intended to be used to identify cats at an earlier disease stage that need to be referred for a cardiac work-up to include an echocardiogram performed by a cardiologist.
The test is documented to be useful in detecting cardiomyopathy, valvular disease and heart failure even before the onset of clinical signs. The test is intended to assist veterinarians in detecting heart disease and heart failure earlier. The earlier that heart disease can be detected, the earlier a veterinarian can intervene which results in better outcome for the animal.
If your cat is showing some possible signs of heart disease such as rapid breath or a decline in activity, please talk to your veterinarian.
http://www.vetdiag.com
Not Just Another Breed Book
Liz Palika, The Howell Book of Dogs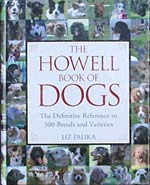 The Howell Book of Dogs isn't your ordinary breed book, but will provide dog owners, prospective dogs owners and even dog care professionals with everything they need on every kind of dog and designer mix, as well as the proper care and training for each type.
This is a great book for deciding whether your family is ready for a dog and how to prepare the house to welcome the pet. It will help you decide the right breed for you based upon your activity level, the dog's grooming needs etc. In other words, if you are a couch potato, you can find the perfect dog to share that couch!
And if you are looking for a certain breed, no doubt you will be able to find a breed rescue to help match you with your perfect dog.
http://www.lizpalika.com
Listen to the entire Podcast of this show (#416).


Listen to Animal Radio® - Go to the launch page
Return to Animal Radio Network™ Home Page
Read November Newsletter
Copyright 2007 All Rights Reserved Animal Radio Network LLC