Grab Your Pets and Join Us for a Celebration of Animals.
Now you can ask ALEXA to "LAUNCH ANIMAL RADIO."
Animal Radio® Show #1131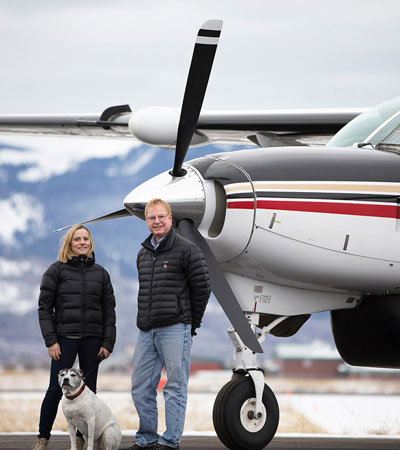 Dog Is My Co-Pilot
Orthopedic Surgeon Dr. Peter Rork quit his thriving practice to create "Dog Is My Co-Pilot," a non-profit organization dedicated to flying dogs and cats from kill-shelters to rescues that can re-home them. So far Dr. Rork has transported 10,000 animals, much of it at his expense. He explains why this is more rewarding than orthopedic surgery.
Listen Now
What Days Do People Spend More On Their Pets?
Womply's science team analyzed transactions from 4,400 local pet businesses on all 365 days of the calendar year in all 50 states to identify consumer-spending patterns. The top-five sales days of the year are all in December with an average expenditure of $113.89.
Listen Now
Company Offers "Fur-Ternity" Leave
A Minneapolis marketing company announced it has adopted a company-wide policy of allowing employees to work flexible hours from home for one week when welcoming a new puppy or kitten into their homes. "Part of embracing employee satisfaction as a business priority means recognizing important life events that happen outside of the office," Nina Hale CEO Donna Robinson said. "If we want to continue to set the example as a top workplace, it is crucial to offer innovative benefits that help to preserve the work-life happiness of our employee owners."
Listen Now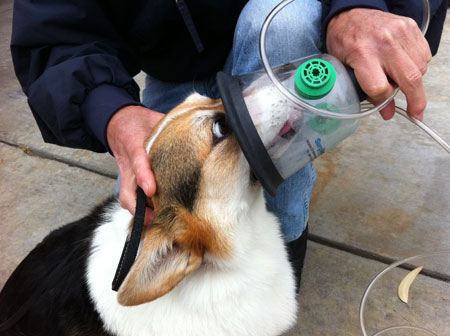 Project Breath Program Donates Pet Oxygen Masks
The Invisible Fence Company created the Project Breathe Program, which donates pet oxygen masks to first responders. Since the program's inception in 2006, 23,500 masks have been donated to first responders and now the company is giving more. Invisible Fence will equip 45 additional fire departments across the U.S. and Canada with these lifesaving devices.
Listen Now
What Are Animals Saying To Us In English?
Brian Jones is a self-proclaimed audio-psychic. He tapes animals, including dogs and cats, and slows the tape down to reveal words. He believes the animals are trying to talk to us and we need to listen. We'll let you be the judge.
Listen Now

Read more about this week's show.

Redbarn Naturals Mini Bully Barbells Dog Treats, Case of 75
Animal Radio® Show #1130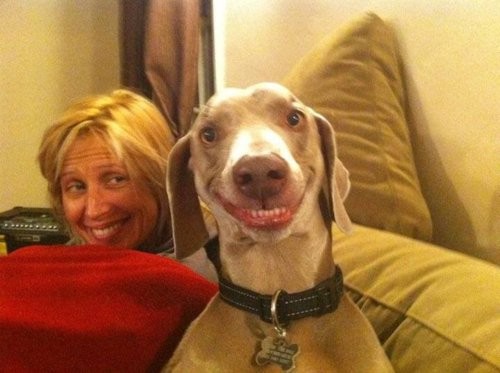 Who Is Happier? Dog or Cat Guardians?
Do dogs or cats make you happy? The dog vs. cat argument will probably go on forever. But now there's a new survey that says dog owners are officially happier than cat owners, but not by much. Dog owners are only happier by a mere 4%.
Listen Now
An Alternative To Pet Insurance?
Dr. Allen Kamrava believes he has invented a better way to cover the costs of a catastrophic health event. According to Kamrava, advances in technology allow for a community-based model that can replace typical pet health insurance.
Listen Now
More Animals Being Used For Therapeutic Purposes
Dogs, miniature horses, cats, rabbits and even llamas are increasingly being used to help heal and cheer the sick in hospitals, cancer clinics and other settings. However, research to support the efficacy of animal-assisted therapy is largely in its early stages. A team led by scientists at UC Davis published a study about interactions between family house cats and children with autism. It found that cats in families with a child with autism-spectrum disorder " often provided valuable bonding, attention and calming affect to the child."
Listen Now
Yes, This Was Happening In The United States
For years, animal lovers and animal welfare organizations have been working to end dog and cat meat sales. There has been a big step toward that goal, as the U.S. House of Representatives passed bipartisan legislation named the Dog and Cat Meat Trade Prohibition Act. The Act makes it "illegal to knowingly slaughter, ship, transport, move, deliver, receive, possess, purchase, sell or donate a dog or cat or his or her parts for human consumption, and authorizes a fine of up to $5,000 for each violation" in the United States.
Listen Now

Read more about this week's show.

Introducing Chewy Pharmacy - Free Shipping on Pet Meds!
Animal Radio® Show #1129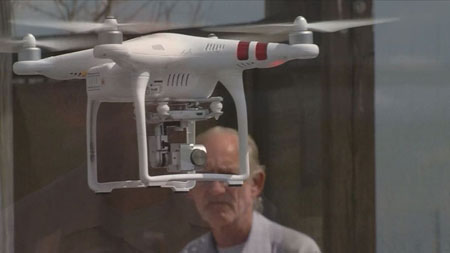 Drone is a Game Changer for Lost Pets
Hobbyist Kenneth Hendrick specifically bought his flying camera drone to look for lost pets in Florida. Teaming up with a Loxahatchee Lost and Found Pets Inc, they search for up to 95 animals a month. He says he reunites pet parents with cats, dogs, pigs, turtles and even calves.
Listen Now
5 Household Hazards for Pet Birds
Birds are really remarkable pets that can fill a home with love, laughter and entertainment. They are interactive and intelligent. Unfortunately, they are also susceptible to household dangers that are very common in many homes. Pet World Insider Robert Semrow shares some of these dangers that exist before they bring harm to a pet bird in your life.
Listen Now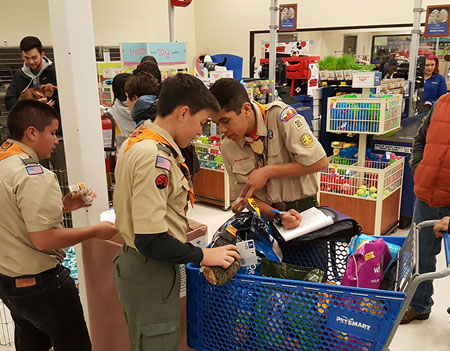 Boy Scout Serves as a Role Model Animal Advocate
Alex Quintero is the first Boy Scout to create an Eagle Service Project assisting shelter animals. At 17 years old, he's focused on whatever he can do to help his local shelter in Flagstaff, Arizona. From collecting blankets to acquiring food for shelter animals, you'll find Alex stepping forward to assist animals and help them get adopted.
Listen Now
Federal Agents Killing Millions of Animals, Including Pets
Federal agents killed 154,943 animals in the state of Washington alone last year. The agency responsible is the little-known Wildlife Services of the U.S. Department of Agriculture, which for public and private sector clients kills animals all over the country, from ravens, swans and doves to wolves, which are deemed a "problem" by the client. Last month 14-year old boy was injured and his 3- year-old yellow Lab was killed by a cyanide trap set by Wildlife Services intended to kill coyotes in Idaho.
Listen Now

Read more about this week's show.

Introducing Chewy Pharmacy - Free Shipping on Pet Meds!
Animal Radio® Show #1128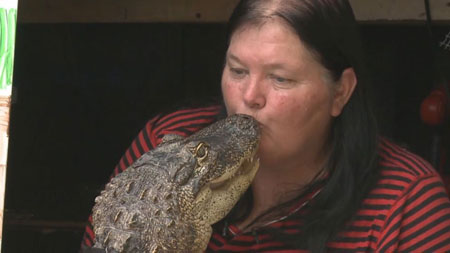 Having a Pet Alligator
Mary Thorn is no regular pet guardian. Yes, she has dogs, but she also has a pet squirrel and an Alligator that she dresses in clothing. Mary just battled the State of Florida to keep "Rambo," a 6' gator that she considers part of the family. The calm and collected reptile also is a therapy animal for troubled children.
Listen Now
Nature is the Worst
E. Reid Ross (Cracked) will tell us about 500 of the most absurd and horrifying things that happen in nature. From murderous squirrels to farting fish, "E" uncovers, and revels in, some of Mother Nature's ugliest moments.
Listen Now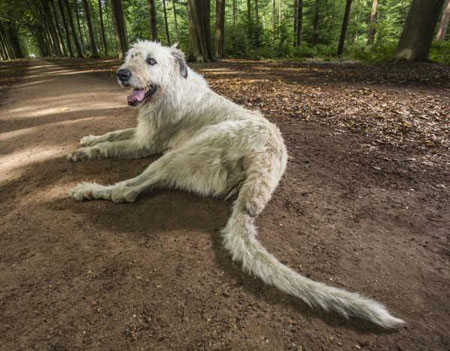 World's Longest Tail
A dog in Belgium earned himself a spot in the Guinness Book of World Records for having the world's longest tail. An Irish wolfhound named Keon gets the honor. His tail measures 30.2 inches long from the top of the bone to the tip, without including his hair, according to the Guinness World Records.
Listen Now
Cat Gets Diploma
There's a cat named Oreo C. Collins from Macon, Georgia, who successfully earned an online "High School Diploma" from Jefferson High School. Oreo's owner, Kelvin Collins, actually got Oreo's diploma as a way to highlight fraud in online degree programs.
Listen Now

Read more about this week's show.

Introducing Chewy Pharmacy - Free Shipping on Pet Meds!
Animal Radio® Show #1127
Meet Justin Beaver
Brigette Brouillard lives in Kentucky where she rescues and rehabs wild animals. At any moment you could see an opossum scurrying through the house or 'Justin Beaver' building a dam out of toys and household furniture. One of her two human children are on-board, even following in her footsteps. The other wants nothing to do with mom€™s hobby. Brigette tells her story like any proud rodent mama would!
Listen Now
California Divorce Law Favors Pets
California has enacted a new law that gives judges the power to consider what's in the best interests of pets in divorce cases, instead of treating them as physical property like a car or a sofa. It allows judges to consider "the care of the pet" then create shared custody agreements for the animal. A national survey of divorce lawyers found 88% of pet custody fights were about dogs and only 5% about cats.
Listen Now
Is Your Cell Phone Full of Pet Pics?
If you've got your cell phone close, take a quick look at the pictures you've taken. Do you see more pet pictures than pictures of your significant other? The results of a new study shows 65% of dog owners take more pictures of their dogs than their husbands, wives, girlfriends or boyfriends. The study also claims that nearly half of the people polled find it harder to leave their dog for a week than their human counterpart.
Listen Now
Man Shoots His Dog at Park in Front of Children
Police in Hamden, Connecticut say a man shot and killed his own dog in a park because he feared it might attack some children who were close by. The man told police that his dog, a pit bull that was not on a leash at the time, attacked and seriously injured another dog that was on a leash. He shot his dog in front of the owner of the injured dog as well as that man's three children.
Listen Now

Read more about this week's show.

Redbarn Peanut Butter Chew-A-Bulls Large 12" Dog Treat
So many ways to listen to Animal Radio®. We're on 134+ AM/FM stations, the Animal Radio® App for iPhone/Android, iHeart Radio, iTunes, Stitcher, TuneIn, Spreaker and Podcast. NOW YOU CAN ASK ALEXA TO "LAUNCH ANIMAL RADIO." We're available wherever you are!
Listen to Animal Radio LIVE anytime with the FREE Animal Radio App for iPhone / Android. Plus, you'll get notifications anytime there is a recall or news that affects you and your pets.
---
Copyright 2001-22 Animal Radio®, its logo and Animal Radio Network(TM) are registered trademarks of Animal Radio Network LLC. All rights reserved. Submissions for newsletter, programming, editorial comments and opinions may be sent to: YourVoice@AnimalRadio.com. See our website for additional information.