In this issue:
* Why Dogs Are Better Than Cats
* Best Pet Products for 2009
* H1N1 Confirmed In Dogs Now!
* That Slobbery Kiss Doesn't Necessarily Mean Fido Loves You
New Wave of Service Dogs - Rocko the Peanut Sniffing Pup
Sherry Mers, Angel Service Dogs


Most families take it for granted when they don't have a member who has some sort of allergy. But for those with a family member who is allergic to something as simple as peanuts, it could be a life-threatening situation. Everyday foods, such as peanut butter, can keep a child from participating in group activities like church, school or even a simple ball game.
Sherry Mers has such a child. Her daughter Riley was diagnosed at age 5 months with an anaphylactic allergy to peanuts. Riley is so allergic to peanuts, she once was rushed to the emergency room simple because she came into contact with particles of peanut dust. She attends school in a "contained" environment that assures no contact with anything that has been near peanuts, and her rare outings have always carried risk.
Sherry wanted to do something for her child. She thought if dogs can be trained to sniff bombs and drugs, why couldn't one be trained to sniff peanuts? She then decided to create an Allergy Alert Dog.
As a result, Angel Service Dogs was born. Angel Service Dogs (ASD) is devoted to placing Allergy Alert Dogs (sometimes called Peanut Dogs). They are trained to detect a specific set of allergens. Alerting their handler, these dogs use detection work and can protect against contact or ingestion of these life-threatening allergens, and are trained by Master handlers above the standards set by the American with Disabilities Act.
Riley now has a service dog, Rocko, who is able to go into the classroom with Riley and alert her if there are any peanuts in the room . Riley can now live a normal life and for someone who couldn't enter a classroom before, is now thinking about college!
Rocko is a Porteguse Water Dog and is named after President Barack Obama. But, Sherry states that she got Rocko when Obama was campaigning, before he ever considered a dog of his own!
Listen to Sherry and Riley on Animal Radio®

Check out the Top Ten Most Unique Pet Gifts. Tired of the same old stuff. From Wall Clock Aquariums to Lightning Deflectors. It's all uncovered December 12th on Animal Radio®
Right now on Animal Radio: 'The Monks of New Skete' - Why is an Eastern Orthodox Monastic community considered the foremost experts on the subject of dogs? Brother Christopher explains the secret to the Monk's best-selling success. Listen.

Why Dogs Are Better Than Cats!
Bradley Trevor Greive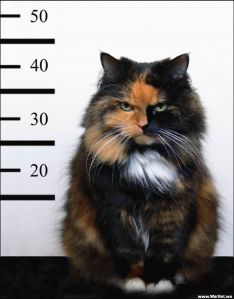 Bradley Trevor Grieve is not anti-cat he's just pro-dog and the purpose of this interview isn't to criticize cats and their owners, but to champion the many virtues unique to dogs.
Bradley thinks that cats are wonderful, exquisite creatures deserving of great love and affection and he is absolutely in awe of people who keep them in their homes. But, he thinks as a pet, dogs are vastly superior on every level!
He feels that the word "Pet" has been extremely perverted for a lot of reasons. Many of these reasons are commercial, but a pet to him is not just a creature that happens to live in your house, no matter how wonderful they are, but an animal companion, something of which you have a genuine connection with. It's not about ownership, but companionship.
In terms of intelligence and social ability that enables that connection, he feels that dogs are in a league of their own. There is a chapter in is book, not about dogs vs. cats, but how dogs acquired the status of man's best friend.
The reason dogs surpass all other species is quite simple: They get people—they really do. It's been this way since dogs and humans first bumped into one another and thought, "Hey, this could work!" For more than 15,000 years, dogs and humans have been drawn together by mutual cooperation, shared values, and a sense of joyous fraternity. Cats, on the other hand, came for the mice and stayed for the fish sticks. It goes beyond the fact that dogs are motivated by love and cats are motivated by food. In the simplest terms…dogs are social and cats are sociopaths!

Bradley feels that when you own a cat you are actually impairing it, because a cat isn't meant to be part of a family. It is meant to grow up and have it's own territory. And now, its territory just happens to be your house. When you have a cat, you have retired its development so now it is neither a cat nor a kitten, but is a "catten." He feels they are sort of like those middle-aged men who still live with their parents!
What makes Bradley laugh are people defending cats' intelligence on a basis of perceived superiority. Being slim and slinky with a button nose and a sense of superiority is not a sign of advanced intelligence, and if it were, Paris Hilton would be a certified genius!
This is al hard to believe when there are more than 200 million more cats in the world than dogs – so which is it for you – the cat or dog?
Listen to Bradley Trevor Greive on Animal Radio®

"Holiday Pet Hazards"
Ruth MacPete, DVM, for World's Best Cat LitterTM
Shorter days and longer nights signal the beginning of autumn and winter. They also signal the beginning of another season: the holiday season. The holidays are filled with turkey dinners, lighting of the Menorah and Christmas carols. Sadly, for many pets, these joyful times are interrupted by an unexpected visit to the veterinarian.
While the holidays are festive times, they can also be perilous times for our pets. Each year, millions of pets are seriously injured during the holidays, with intestinal obstructions, chocolate toxicity, burns, and pancreatitis being some of the most common reasons. In order to ensure that your holidays are filled with visions of sugarplums, rather than long waits in a veterinary emergency room, follow these simple precautions to help keep your pets safe.
Holiday Decorations
Pets are inquisitive by nature but their curiosity can get them into trouble. While a Christmas tree adorned with glistening ornaments and twinkling lights may be a feast for our eyes, we would never think of putting one of those shining ornaments in our mouths. However, to our pets these twinkling objects are new toys beckoning to be examined, played with, and even eaten. Shattered glass ornaments are razor sharp and can injure pets and their people. Most of us know that small ornaments can be choking hazards, but many are unaware of the dangers of linear objects, like tinsel, string, yarn, and ribbons. Not only can pets become entangled, if ingested, linear objects can also cause life-threatening intestinal blockages unless they are promptly removed surgically. Linear foreign bodies are especially common with cats.
Candles
Decorative candles and Menorahs can also be very tempting to our pets. Besides possibly burning an overly curious or careless pet, they can start a house fire if accidentally knocked over. Never leave lit candles unattended and always place them out of reach of pets.
Plants
Although they may seem harmless, certain holiday plants, like lilies, ivy, holly, mistletoe, and poinsettias can be dangerous if ingested. The symptoms can be as mild as vomiting and diarrhea or as serious as kidney failure and death. Lilies in particular are highly toxic to cats causing kidney failure and death. When decorating your home for the holidays try to use non-toxic plants or keep poisonous plants well out of reach of pets.
Food
Calorie-filled holiday can hurt our waistlines by packing on a few extra pounds. For our pets, holiday foods can have even more serious health consequences than weight gain. Although in keeping with the holiday spirit of goodwill, sharing our leftovers with our pets can lead to pet obesity. Pet obesity is associated with significant health problems, such as diabetes, heart disease, and arthritis. Giving leftovers routinely also promotes begging and reinforces bad behavior.
Besides leading to obesity, eating fatty holiday foods can also cause a life-threatening inflammation of the pancreas gland called pancreatitis. In pets, pancreatitis is usually caused by ingestion of fatty foods like turkey, ham, gravy, and chicken skins. If left untreated, it can be fatal. Bones also pose a serious danger to pets. Poultry bones are dangerous because they can splinter and get lodged in the gastrointestinal tract and therefore should never be given to pets. Ham and beef bones can break teeth or can also cause intestinal obstructions. If you wish to give your pet a special holiday treat, instead of giving them bones, consider giving them a healthy dental treat specially intended for safe chewing and dental hygiene. Never give your pets chocolate. Fortunately, most people know that chocolate can be toxic to pets. Even small quantities can cause vomiting, diarrhea, seizures and even death, so keep chocolate out of their reach.
Lost Pets
Although the holidays are usually joyous times, as anyone who has ever hosted a holiday party knows, they can also be stressful times. This can be especially true for our pets. The revolving door of visiting guests, the break from the routine and the merry carolers can frighten our pets and cause them to run away. If your pet tends to easily get scared, nervous, or becomes protective, it is important to keep them confined safely inside your house. Many pets are lost during the holidays when they jump out of their yard or dart out of an open door. Remember all pets, even strictly indoor cats, should have collars with tags and microchips so that if they become lost they can be returned safely home.
Keep these important tips in mind during the holidays in order to keep your pets safe. Watch out for choking and obstruction hazards. Avoid pet-toxic plants or, at least, be sure to keep them out of reach of your pets. Don't give them chocolate, alcohol, or bones. Instead of giving your pet leftovers from your holiday meal, give your pet a pet-safe treat or a new toy. Lastly, keep pets inside and away from open doors during the holiday commotion to prevent them from running away. Paying careful attention to these warnings will help keep the holidays happy for you and your pet and should prevent unscheduled visits to the vet.
The makers of WORLD'S BEST CAT LITTER™ are not only dedicated to making the best cat litter, they are also committed to helping cats live longer, healthier lives. They hope to educate pet parents about important cat health topics. WORLD'S BEST CAT LITTER™, the all-natural, dust and chemical free corn-based litter that is pet, people, and planet friendly. Visit www.worldsbestcatlitter.com and get healthy cat tips, "Clearing the Air" newsletter, fun cat videos and more.
Listen to Dr. Ruth MacPete on Animal Radio®


Get $3.00 OFF World's Best Cat Litter NOW!

On Animal Radio® this month
Since the beginning of time, cats have convinced the world that they are untrainable so they can do whatever they want! But, those days are over! Gregory Popovich is a professional cat trainer who's trained cats to perform amazing circus-style tricks for television and stage. Gregory reveals his most closely guarded secrets in his new book, YOU CAN TRAIN YOUR CAT, so cat lovers everywhere can put an end to the most common problems and better understand their cats.
Check out the Top New Veterinary and Pet Products of 2009. For the third year in a row, Dr. Marty Becker has queried over 100 key influencers in the veterinary and pet industries to come up with a list of the top 10 new products for dogs and cats. They range from antibiotic injections that last three weeks (eliminating the need to give cats pills/liquids daily), to bed sheets that expand to fit pets inside, to amazing new food puzzles and toys. There are also exciting and revolutionary new products that treat medical problems like canine influenza or tackle common problems like shedding.
Have you ever wondered what your cat does all day long while you are at work? If you're like most people, you think that they sleep when you're not there. Guess again! Friskies invited 50 cats to participate in the first-of-its-kind cat cam project. For around-the-clock coverage, each cat wore a tiny digital camera on its collar, made specifically for cats. The cameras were automatically set to take pictures of the cats' explorations every 15 minutes when the owners were away.
H1N1 Confirmed In Dogs Now!
Dr. Julie Levy – UV Florida College of Veterinary Medicine tells Animal Radio® listeners that the best way to avoid giving your animal the H1N1 virus is to stay away from them. Cats and ferrets aren't the only animals susceptible to the virus. China's Ministry of Agriculture has called for intensified monitoring and investigation of H1N1 flu in animals after two samples from sick dogs tested positive for the virus, according to a recent AFP report.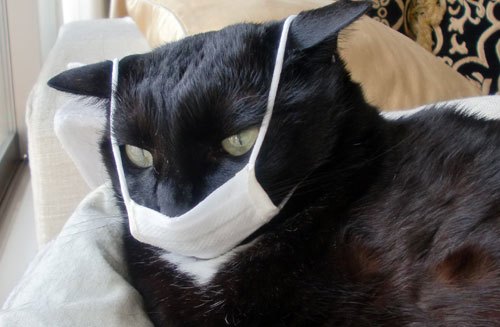 The veterinary clinic of College of Veterinary Medicine at the China Agricultural University reported Wednesday that two out of 52 samples from sick dogs tested positive for A/H1N1 flu virus, the ministry said late Friday.
Countries including the U.S., Canada and Chile have already reported cases of animals testing positive for the virus.
An Iowa state cat was diagnosed with H1N1 at the beginning of the month, being the first known case in the world of the strain spreading to the feline population.
Hear Dr. Julie Levy about H1N1 on Animal Radio®

Healthy Natural Dog Food: Garlic and your Dog!
Dr. Janice Elenbaas
Ah, garlic! As a woman who loves to cook and to eat, I am thrilled to learn about all the wonderful health benefits of my favorite seasoning. I cook for all the members of my family and that includes our furry babies. My dogs eat a healthy, cooked, natural human grade dog food that I prepare.
Garlic has been used for centuries as a blood tonic. There has recently been controversy over feeding dogs garlic. Too much can cause a disease called hemolytic anemia. Too much means 50 cloves at one time – that is too much for anyone! Conservative use of one or 2 cloves per 50lb dog a few times a week has so many benefits. Now even the AAFCO (American Association of Feed Control Officials) recognizes garlic as safe. The AAFCO is responsible for monitoring the safety of animal feed products and gathers information from professional toxicologists from all over the United States.
Let's look at some of the amazing natural health benefits of garlic. It has effects on many organ systems. For the skin, it makes its way through sweat glands and pores. Insects are 10,000 times more sensitive to its smell, making garlic an effective natural deterrent against ticks, fleas and mosquitoes. Imagine, no fleas for your dog just by feeding human grade dog food containing garlic. For the stomach, garlic triggers gastric juices for better digestion and promotes the growth of friendly bacteria in the digestive tract. It also has the ability to help regulate blood sugar and reduces cholesterol and triglycerides while purifying the liver by helping with detoxification.
Garlic also contains the powerful antioxidant, selenium. Selenium activates enzymes, which protect against cancer. Cancer is the leading cause of non-accidental deaths in dogs. The National Cancer Institute has found garlic to be effective in slowing the growth of cancer cells.
In summary, we can see that garlic stimulates immunity. It has antibacterial, antifungal, antiparasitic and antiviral properties. It also aids in digestion and detoxification
The power of nature is seen again in the wonderful effects of garlic. The best way to receive these benefits is through eating a diet rich in whole, natural, unprocessed foods. Dogs, like people live longer when fed human grade dog foods that contain vitamins, minerals and real ingredients like natural garlic. It is a simple thing to do to add to the health and vitality of your canine family! And it tastes great too!
Always remember, Health comes from the inside out!
Dr. Janice Elenbaas DC has had a long and successful career as a Chiropractor to both humans and animals. As the first woman recognized to adjust animals in Canada and a founding member of the first Ontario Veterinarian Chiropractic Association she is passionate about our animals' health. With four years of Nutritional Studies coupled with a natural approach to health care and a lifelong love of animals it was only natural that Dr. Elenbaas founded Lucky Dog Cuisine Inc. A company dedicated to providing All American, all natural, "Human Grade", cooked meals for dogs. For more information or to contact Dr. Elenbaas please go to www.luckydogcuisine.com.

Do Dogs Feel Guilt? That Slobbery Kiss Doesn't Necessarily Mean Fido Loves You.
Alexandra Horowitz – Inside of a Dog
Truth is that canines don't feel guilt but this look was developed to appease you, according to Alexandria Horowitz. The psychology professor tops the best-selling book list with her new book, Inside Of A Dog.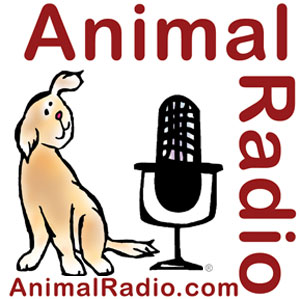 One example of how humans assign human-based traits to our dogs is when your dog comes up to you and licks your face. To you, this feels like love and affection. But to your dog, it may mean something else entirely. If we look at their ancestor, the wolf, it is exactly the same action. But in their case, it occurs when a wolf returns to the den after a successful hunt and all of the other wolfs mob him and lick him around his face. While this is a greeting, it is also a request for him to regurgitate what he has killed, which he does. So when your dog does this, it is still a greeting but it might also be a request for your sandwich! We may also think those puppy eyes are expressing remorse or even guilt for something your dog did wrong, but it is probably anticipation that they are going to be scolded.
Another thing is the clothes we put on them. We might feel better when we put a raincoat on them in the rain, but they are probably feeling things a little different. Again, if you look at wolf behavior, wolves press down on other wolves' backs to dominate or punish them. So the feeling of a raincoat on your dog probably produces the feeling that someone who is stronger or has more authority is pressing down on them. A lot of the products for pets being sold aren't necessarily necessary for pets, but they make us feel better!
Also, when you purchased that new high-def TV, you were probably thinking how crisp the picture appears to you. Did you know that your dog couldn't see what we saw with your old TV? It just looked like the horizontal hold needed to be adjusted because all your dog saw were lines going up and down. Today's new Digital Television delivers the signal differently, and yes your dog can see the same picture you see, but probably not the same colors. Red is still white to the canine eye.
After reading Inside of a Dog you will look at your dog's behavior in a different and revealing light!
Hear Alexandria Horowitz on Animal Radio®
Best of 2009 – Six Picks!
Animal Radio® received many different pet items to review over the year. There were things that squeaked, things that squished and things that shined! It was hard, but we narrowed it down to 6 of our favorite picks for the year 2009, with the upcoming holidays, you might want to put these on your wish list!
6. Dog Tornado by The Company of Animals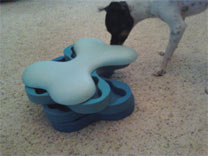 The Dog Tornado is a four-layer puzzle with rotating discs. Three of the layers conceal a treat so the dog has to rotate the discs with either his nose or paws to get at them. You can also make it a little harder by placing a bone in one of the pockets, which stops the disc from spinning. The dog then has to dislodge the bone to get the discs spinning again and to get at the treats. Dislodging the bones was a little difficult for Ladybug, as she only weighs 5 pounds and has a small nose. She was therefore trying to remove them with her paw.
5.

Fleas and Ticks from Multipet
We're proud to say that the Multipet 'Flea' stuffed toy is still around and still 'Ladybug's' favorite toy. Every dog has a 'Survivor' toy. This Flea will be your pets favorite. The plush toys also have squeakers and come in two different sizes 12" and 6". This toy has become the favorite squeaker of "Ladybug," Give your dog Ticks and Fleas and let them finally have their revenge!
4.

Stylish Pet Furniture and Accessories from Neko Habitat
All bed frames are constructed out of a transparent acrylic frame and stainless steel legs / feet. They have a low center of gravity and are designed to be extremely rugged and sturdy, with a maximum weight-bearing load of 30 lbs . They are available in six vibrant colors, including a matching reversible (print / faux fur) cushion. They work best for kittens, cats and small dogs. They come assembled. They can be wiped clean or can be put in the washing machine.



3. Themed Apparel and Gifts for Dog Lovers from Dog Is Good
Up for a celeb-worthy line of unique apparel and gifts for the humans in a dog's life? Dog Is Good strikes that delicate combo merging with the love of dogs with the love of fashion. So hot, their wares have graced fashion mags and the Celebrity Gift Basket at the Emmys! One of their shirts was also seen on a recent episode of Dancing With The Stars.
2. Travelin' First Class with furr me!


Calling all Pawparrazzi... Celebrities "best friends" aren't the only ones that can travel in style, thanks to the furr me! blanket set. Always packed and ready to go, each set has a sumptuously soft blanket nestled in a zippered pouch, both made from the signature Kashwere chenilla yarns and adorned with an adorable embroidered paw print . Who says they're only good for road trips? These blankets cozy up anywhere, setting the stage for the "pawfect" relaxing snooze. These "MUST HAVE" furr me! blanket sets are washable and dryable, making them the perfect reason to "let sleeping dogs lie."
1.

Skybox Booster Seat by Kurgo
The Kurgo Skybox Booster Seat provides enough elevation for her to have a clear view of the road, and has an adjustable tether that attaches to her harness so she can't get out. It can hold up to 30 pounds. It also has a washable liner that you can remove and clean. It's so easy to install and just takes seconds - no tools necessary.
Listen to the Top Picks on Animal Radio®
Walt Disney Presents The "Princess and the Frog"

Walt Disney Animation Studios presents the musical "The Princess and The Frog,", an animated comedy set in the great city of New Orleans. From the creators of "The Little Mermaid" and "Aladdin" comes a modern twist on a classic tale, featuring a beautiful girl named Tiana, a frog prince who desperately wants to be human again, and a fateful kiss that leads them both on a hilarious adventure through the mystical bayous of Louisiana. The Princess and the Frog will be released nationwide on December 11, 2009.
Disney is teaming up with Animal Radio® and will be giving away a prize package each week for four weeks which includes the Zippity™ Learning System and Disney The Princess and the Frog Learning Game, Get ready for a full-body musical bayou adventure with this Zippity™ learning game featuring Tiana, Naveen and other friends from The Princess and the Frog! Zippity is the high-energy learning system that gets children dancing, jumping, playing and learning with the Disney characters they love! PLUS 2 movie t-shirts, frog slippers and mini posters! Each prize package is valued at over $150!
Have you had a chance to browse the New Animal Radio® Archives? AnimalRadio.com has a brand new look and feel for 2010!!
Copyright 2003-09 Animal Radio®, its logo and Animal Radio Network™ are registered trademarks of Animal Radio Network LLC. All rights reserved. Submissions for newsletter, programming, editorial comments and opinions may be sent to: YourVoice@AnimalRadio.com. See our website for additional information.
This posting includes an audio/video/photo media file: Download Now