1242. Turning Your Pet Into A Social Media Influencer. Wise Words From An Expert.
Turning Your Pet Into A Viral Sensation
Kelly Lund and Loki, his Husky - Wolf mix, didn't intentionally become a viral Internet sensation. Kelly casually posted a picture on Instagram that was picked up by Reddit, Bored Panda and Buzzfeed. Now Loki has a half-million followers and a new book. Kelly will give us tips on making your pet a star.
Listen Now
Pit Bulls Aren't Getting A Fair Shake
Fiona Gilbert has Multiple Sclerosis. a degenerative neurological condition that affected her ability to walk. Without her service dog, she cannot function or work. The only problem is that Koda, her service animal is a pit-bull mix. As a frequent flyer on Delta Airlines, she is no longer welcome because her service dog is banned on the carrier.
Listen Now
Social Media's Top 10 Pet Influencers
Forbes came out with multiple lists on social media influencers. On the list of Pet Influencers, probably the best-known Internet pet that still commands the most eyeballs and makes money to match her fame, is the long-deceased 'Grumpy Cat.' Why are these animals so engaging and why are they so valuable to advertisers? Collectively, the top 10 Pet Influencers have 50 million followers.
Listen Now
Parrots Change Traffic Pattern
Kea parrots are big and about 18 inches long. They're native to New Zealand where they can be a pest, but they do attract the tourists. These big parrots have been caught on camera shifting traffic cones into active traffic lanes. Why? The New Zealand Transportation Agency thinks they know why.
Listen Now
Pentobarbital Horse Meat Used In Pet Food
Through the freedom of information act, some new information has come to light in the case of a pet food company having pentobarbital tainted horse meat in some of its canned food. The manufacturer was in compliance and had a license to use horse-meat at that time. However, it turns out they had been processing horse-meat as early as 2015 without a license. Records show an inspector found it on the premises of the processing plant during an inspection that was made as a result of complaints over health concerns and unsanitary conditions at the facility.
Listen Now
1241. What Does It Mean When Your Favorite Drinking Buddy Is The Cat?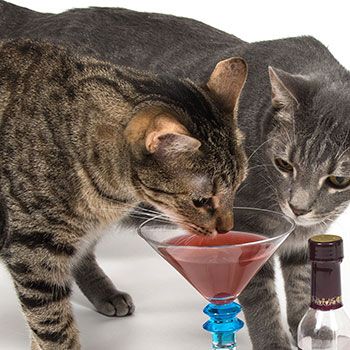 Cocktails for Pets
Taryn Nahm wants you to kick back a few cocktails with your pet. She says you can bond with your pet while you relax with a beverage. Taryn created pet cocktails that look just like the human adult versions, except without alcohol.
Listen Now
Fear Free Tips You Can Use
Do you have trouble getting your pet to the vet? You're not alone. Certified Trainer Mikkel Becker has some great ideas for making a vet visits easy and enjoyable. Check out our Fear Free Expert Series.
Listen Now
Antibiotic Resistant Virus Outbreak
There has been a Campylobacter outbreak associated with puppies sold at Petland stores and it's the humans that have handled these puppies that are getting sick. So far, more than 55 people in 12 states have now been diagnosed in this outbreak, which is so serious that at least a fourth of the patients have been hospitalized.
Listen Now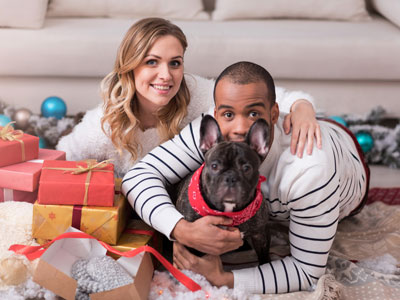 Millenials Choosing Pets Instead
Millennials, or Generation Y, are those born between 1982 and 2004 and they are quickly changing the world of pets. According to the American Pet Products Association, Millennials are now the largest segment of pet owners. They found Millennials invest more time in their pets, evaluating their needs more thoroughly and spending more money.
Listen Now
If Your Pet Is Unwell - You Might Be Unwell Too
New research shows that if your pet is unwell, it can make you unwell, leading to depression, anxiety and a poorer quality of life. It's the same problem that was previously found in the human world.
Listen Now

Read more about this week's show.
1240. A Therapy Duck? Can Kissing Your Pet Make You Fat?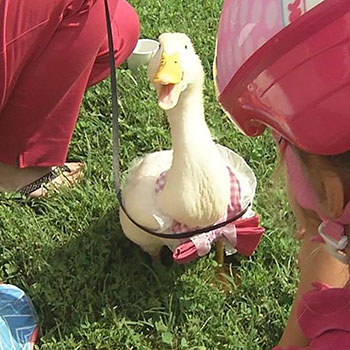 Diva Duck
Shellie Powell has an unusual pet. She is the proud guardian of "Diva," a pet duck that wears a diaper and shoes. Diva goes with Shellie everywhere, including Walmart, Target and PetSmart. Shellie is training Diva the Duck to be a Therapy Pet.
Listen Now
Taking The Fear Free Movement Home
Many veterinarians are practicing "Fear Free." Pets that like going to the veterinarian are generally healthier. Now, the Fear Free movement is coming to your home with ideas for enriching your pet's life everyday. Dr. Marty Becker is back to explain how your pets can live an improved lifestyle.
Listen Now
Can Kissing Your Pet Make You Fat?
Researchers are looking into the connection between having a pet and obesity. They are interested in gut health and trying to find out if certain microbial swaps (such as a kiss or a lick with your pet) might help or hurt when it comes to weight problems in both pets and people. Current evidence actually suggests heavier people have heavier pets, which some scientists believe could be due to microbial swaps from a human to a dog.
Listen Now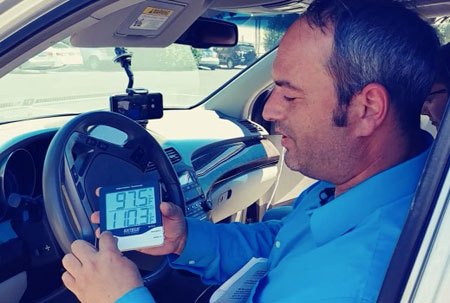 How Hot is Too Hot?
Your dog doesn't need to be in a hot car to suffer from heat exhaustion. Temperatures above 82 degrees are enough to cause a fatal reaction. Steve Burdo from Contra Costa Animal Services sat inside his Acura as temperatures soared about 115 degrees. He did this to bring attention to the new California law that allows people to break into cars to rescue hot animals.
Listen Now
Scammer Targets Lost Pets
The number of pet related fraud cases are on the rise. The latest is Texas where a woman's cat mysteriously disappeared from the front porch where he would take his afternoon nap every day. The day after he vanished, she put up fliers all over her neighborhood. Less than a week later, she received a call from a man who asked if there was a reward for the cats return. He then said she could get Romeo back for $300 and offered to finance the payments for 8 months!
Listen Now

Read more about this week's show.
1239. Nude Birding. Yes, It's A Thing.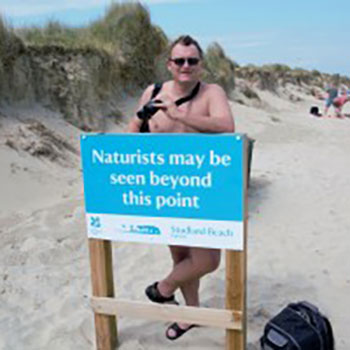 Nude Birding
Olaf Danielson has made a hobby out of birding without any clothes. Olaf is an author, religious scholar, storyteller and adventurer. He will share some of his favorite stories of seeking out rare and exotic avian wildlife... while naked as a jaybird.
Listen Now
Who is Tracking Your Pet Purchases?
With the pet industry growing so fast, any information that can be gained from your purchases for your pets is going to be extrapolated every way possible for those companies which profit from your spending habits. Search data pulled by Hitwise from major pet supply websites in June shows the majority of both cat and dog owners, or at least those doing the buying for their pets, are women and that the women who own dogs make nearly twice as much as those who have cats.
Listen Now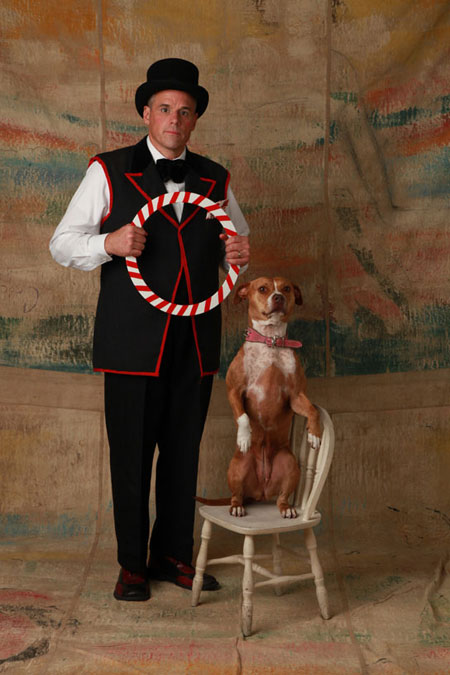 Training Pit Bulls for Good
Jeff Jenkins is the ringleader for the Midnight Circus, a pit-bull agility performance that shows the often-misunderstood dogs in a positive light. He's helping youngsters train their pit-bulls to do tricks instead of fighting.
Listen Now
Pet Crematory Intentionally Gives Back Wrong Ashes
A pet cemetery and crematory in Illinois is accused of deceiving clients by giving them ashes that were not be from their deceased pets. Police found three deceased animals inside an old freezer at the facility and fortunately one of the animals had been micro chipped. Authorities contacted the owner who said they had already received their cat's ashes. But the only thing illegal in this case was misrepresenting ashes of an animal because pet crematories in Illinois are not regulated.
Listen Now
Are Kittens and Puppies The Key to a Successful Marriage?
You're thinking love, communication, trust, common interests and that kind of stuff, right? But, a new study from the University of Florida says it could also be cute, cuddly puppies, kittens and bunnies. The team of psychological scientists found that to break the 'familiarity breeds contempt syndrome' or boredom that can happen in long-term relationships, couples can make better associations with their spouse through a positive stimulus like puppies and bunnies.
Listen Now

Read more about this week's show.
1238. 5 Signs You Need To Get To The Vet ASAP!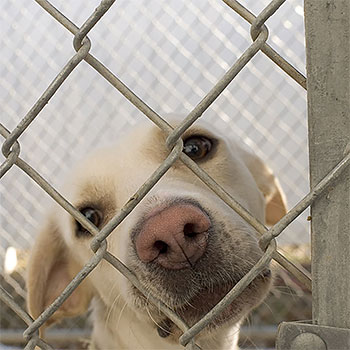 Lost Pet Recovery
Donna Lewis is a Lost Pet Recovery Expert for LostMyDoggie.com & LostMyKitty.com. This nationwide service will automatically dial all the phones within the radius of the lost pet alerting neighbors. Does this work? The service claims an 85% success rate. If you've lost your pet and have the cash, then this might be a good solution.
Listen Now
Your Cat Probably Doesn't Miss You When You're Away
According to a study that observed the relationships between a number of cats and their owners, domestic cats do not generally see their owners as a focus of safety and security in the same way that dogs do.
Listen Now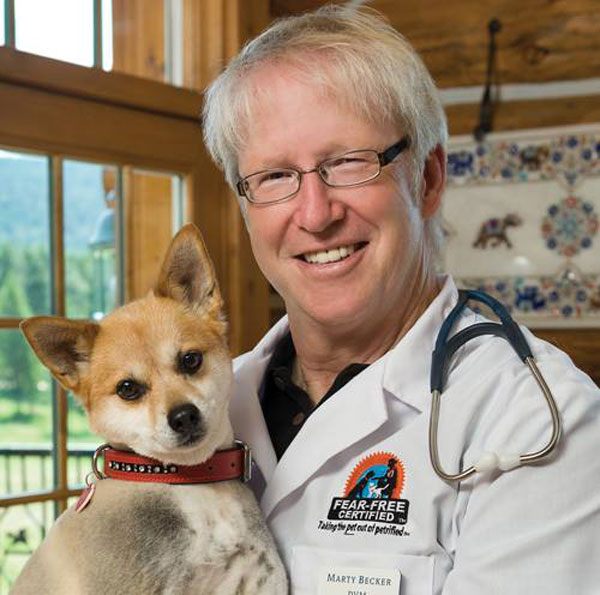 5 Signs You Need To Get To The Vet ASAP!
Animal Radio Veterinary Correspondent Dr. Marty Becker counts down the top 5 things to look out for that indicate a health emergency for your pet.
Listen Now
Patient Compliance
More than half of pet owners disregard instruction for medicating their pets as prescribed by their vet. This can have horrific results, especially where antibiotics are concerned. Doc Halligan has tips on easily pilling your pet.
Listen Now
Guy Adds Two-Headed Snake to His Two-Headed Collection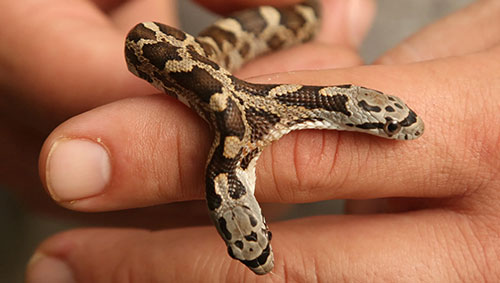 A west coast freak show owner who paid $50,000 for "Medusa", a three-foot-long, 4-year-old two-headed Honduran Milk snake born in Florida, recently purchased a rare two-headed albino snake. The proud new owner says he's wanted the snake since the day it was born four years ago, but price just kept getting higher." By the way, this guy currently holds a Guinness World Record for having the biggest collection of two-headed animals.
Listen Now

Read more about this week's show.
1237. Black Dog Syndrome - Using Pets To Teach Anti-Bullying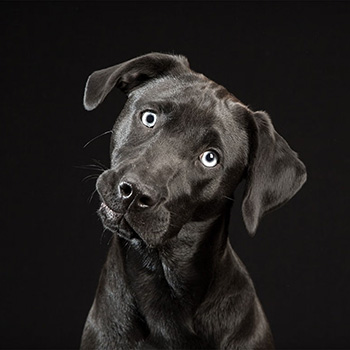 Black Dog Syndrome
While there is no hard evidence to back Black Dog Syndrome, it is largely felt that black animals take a back seat when it comes to adoption. Pet Photographer Fred Levy believes it's because they are hard to photograph and don't look desirable online photos. He'll have tips for photographing your black dog or cat.
Listen Now
Selecting A New Car With Your Pet In Mind
So who influences you when you need to buy a car? According to Auto-trader, more than half of America's 54 million dog owners consider buying a vehicle based on its ability to accommodate their best friend, which is their dog. The list includes cars with features pet owners need, like fold-flat rear seats, rear lift gate, under-floor storage and rear climate control. There are 9 cars on the list and we'll tell you what they are.
Listen Now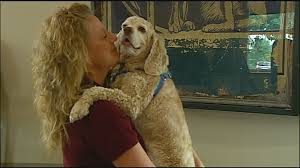 Using Pets To Teach Anti-Bullying
Allison Basinger from the Kansas City based "Wayside Waifs" animal welfare organization is on the cutting edge of the anti-bullying education movement. She's using her dogs, Justice and Paxton to help 3 through 5 graders learn a more compassionate lifestyle.
Get Your Licks
Former host of CBS's Lucky Dog, Brandon McMillan, the cast of The Young and The Restless and Susan Sims are in Los Angeles to kick-off the 7th Annual "Get Your Licks On Route 66" Adoption Tour. There's no better time than now to find your forever friend.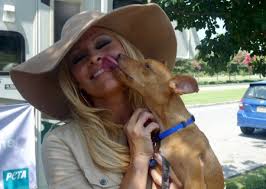 Pamela Anderson Says Company is Not Cruelty-Free
Actress and animal-rights actress Pamela Anderson has written a letter to MAC Cosmetics owner and friend John Demsey expressing disappointment in the brand for testing on animals. Anderson used to be a spokesperson for the brand, but recently learned that the supposedly cruelty-free brand admittedly tests on animals where it is "required by law," like in China.
Listen Now

Read more about this week's show.
1236. Things Your Vet Wished You Worried About More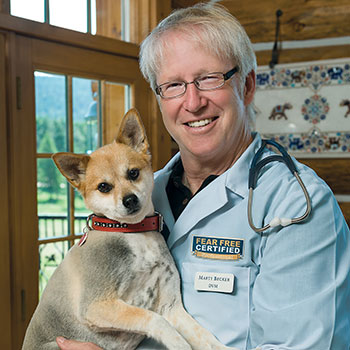 Things Your Vet Wished You Worried About More
Animal Radio Veterinary Correspondent Dr. Marty Becker has a list of things he wishes his clients would pay more attention to than they do. He'll also tell you what you unnecessarily worry too much about.
Listen Now
Healthiest Breeds
Pet Breeds compiled a list of 33 dog breeds that either have a clean health record, or are associated with only one, two or three health problems at most. And, the top seven have NO major or minor health concerns at all. They are…(drum roll please).
Listen Now
How To Pick A Pet Food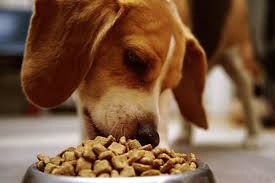 Lucy Pet Foundation's Doc Halligan has what you need to know in order to pick the best food for your pet and your budget. Just because it's expensive doesn't mean it's good. You'll learn how to read the label.
Listen Now
Pets May Be Breeding Ground For MRSA
Research suggests family pets might actually be reservoirs for Methicillin-resistant Staphylococcus aureus, or MRSA. Researchers believe pets might be an important factor behind the increase of MRSA outbreaks.
Listen Now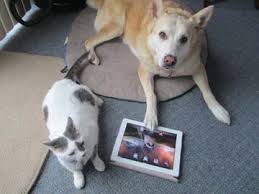 Pets Destroy Eight Million Electronic Devices
A study says American pets have bitten, chewed or damaged at least 8-million electronic devices! All that damage caused an estimated $3 billion in repair and replacement costs! Researchers found 1/3rd of the damaged devices were smart-phones; 2/3rds of the incidents happened when the pet was not being supervised. And interestingly, male pets are 50% more likely than female pets to damage electronic devices.
Listen Now

Read more about this week's show.
1235. The Chicken Chick Is Back! Who Gets Custody Of The Dog?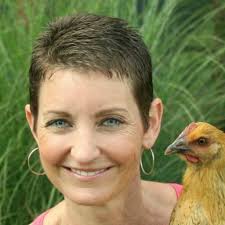 The Chicken Chick
Chickens are more popular than ever in urban settings and as pets. By popular demand, we're having the Chicken Chick on the show to share her vast chicken knowledge. Even if you aren't considering a fowl friend, Kathy Mormino will amuse and educate.
Listen Now
Photographing Your Pet
Amanda Jones is one of the top best pet photographers in the nation. Her last collaboration is a coffee-table book with 30 dogs photographed during their youth and again in their senior years. It's a compelling contrast between puppy-hood and a dog's golden years. Amanda will have tips for photographing your pet.
Listen Now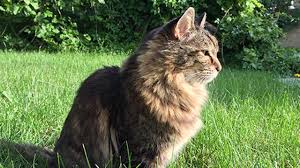 Oldest Living Cat
A 26-year-old cat named Corduroy has been named the oldest living cat by Guinness. His owner has had him since he was a kitten and she was only 7. Though Corduroy is now the oldest living cat on record, he is not the oldest domestic cat to have ever lived, that designation belongs to Creme Puff, who lived to the awe-inspiring age of 38 years and 3 days.
Listen Now
Custody Battle Over Pets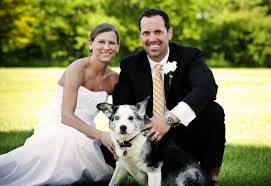 Dr. Debbie has the top things you need to know when battling for custody over a pet. It's best to consider how it will affect your furry friend. The law doesn't always favor the pet in such battles. Some couples even stay together, just for the pet.
Listen Now
All Pet Store Dogs Must Come From Shelters
Earlier this month a federal judge in Phoenix, Arizona upheld a city law requiring that all dogs sold in pet stores must come from shelters, which will also help to relieve shelter overcrowding. Phoenix is one of about 60 cities in the U.S. that have similar laws designed to put an end to puppy mills by driving potential pet buyers toward homeless animals.
Listen Now

Read more about this week's show.
1234. The Nasty Truth About Anesthesia Free Dental Cleaning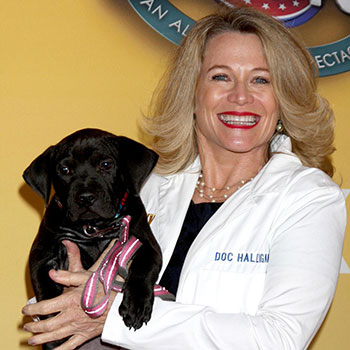 The Truth About Anesthesia Free Dental
Your local pet store may offer an Anesthesia Free Dental Cleaning. This is NOT an alternative to teeth cleaning. Doc Halligan says a real cleaning will help your pet avoid serious trouble down the line with infection of vital organs.
Listen Now
Movies Impacting Breed Popularity
After analyzing a number of movies released between 1927 and 2004 featuring dogs and evaluating AKC registration trends, researchers confirmed that movies definitely have an impact on breed popularity. "Lassie Come Home" was associated with a 40% increase in Collie registrations. After the remake of "101 Dalmatians," in 1996 animal shelters reported a 35% increase in the number of Dalmatians surrendered.
Listen Now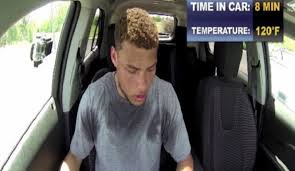 NFL Player Locks Himself In Hot Car
New Orleans Saints' Tyrann Mathieu's video for PETA is still heavily circulating online. If you haven't seen it, Mathieu is the NFL player who locked himself in a car to demonstrate the danger that dogs endure when they're locked inside a car on a hot summer day. After just a few minutes in the heat, Mathieu starts to breathe and sweat heavily.
Listen Now
Can Dogs Be Autistic?
Bull terriers who compulsively chase their tails may be autistic, at least that's what Dr. Nicholas Dodman, Director of the Behavior Clinic at Tufts Cummings School of Veterinary Medicine, believes. He studied the subject for years and now says that like autistic people, such tail-chasing Bull terriers may be socially maladapted, unpredictably aggressive toward others and/or may stare into space for no apparent reason. Dodman's study is the first to propose that autism may occur in dogs.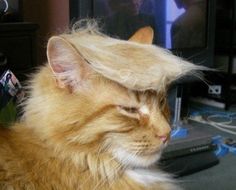 Listen Now
Trump Your Cat
Throughout the course of his time in public life, everyone has been wondering about Donald Trump's hair - or lack of it.  Is it a comb-over? Is it a toupee? And with his announcement that he's running for President again, there's a reemerging social media trend called #trumpyourcat. Here's how it works:  First, you gather up all of the lint and loose pet hair in your house then you put it on your cat's head … then take a picture of your cat and post.
Listen Now

Read more about this week's show.
1233. Pet Store Switcharoo. Would Customers Even Notice?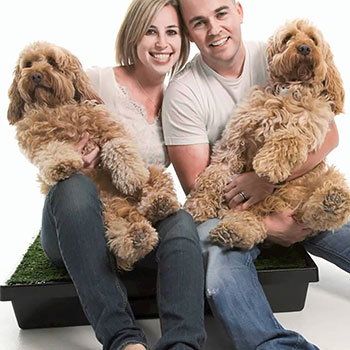 Uber for Dog-Walkers
Tobi Skovron has created an App that will summon a vetted dog-walker. He touts his high-end service as the next step in the evolution of pet-based technology.
Listen Now
Protecting Your Pet From The Sun
Our pets are at a higher risk than we are for sun-related Melanomas. You need to protect them from the sun, even if they're indoor animals. Dogfather Joey Villani and Dr. Debbie share what you need to know for your pet's safety and well being.
Listen Now
10-Year-Old Hero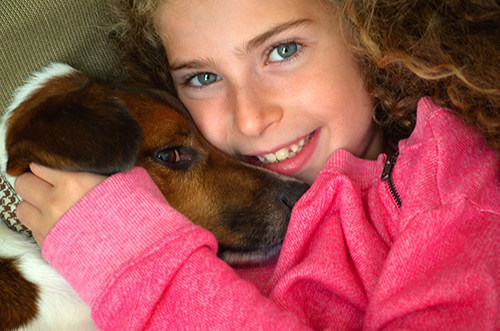 This week's Hero Person will charm you! She's just a little girl. But she has a huge heart for the animals. Samantha Frenck created a 501c3 non-profit that brings toys and blankets, among other things, to shelter animals.
Listen Now
Pet Friendly Cities
Forbes went in search of America's most pet-friendly places to live. The criteria included having the best landlords, lowest pet fees and most pet specialty stores and services. You might be surprised which city topped the list.
Listen Now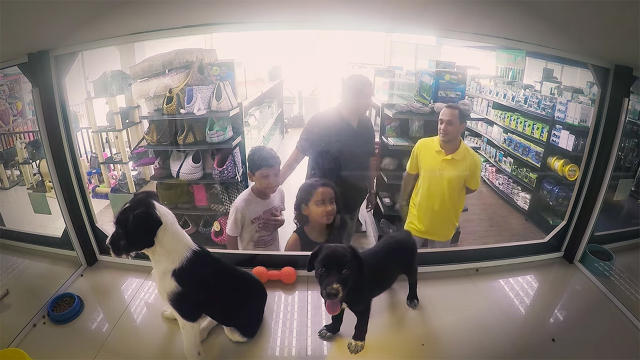 Pet Store Switch
What happens when you switch the pets in a pet store for animals from a shelter? Would the customers notice? A pet store in Brazil partnered with local pet shelters to secretly switch those pricey purebreds for rescues. Then the store went a step further and simply gave the shelter pets away to worthy families.
Listen Now

Read more about this week's show.
1232. To Kiss Your Dog or Not To Kiss Your Dog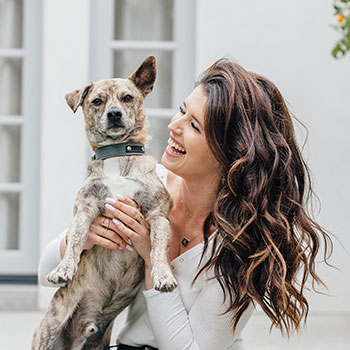 Katherine and Maverick
Katherine Schwarzenegger (daughter of Arnold and Maria) is an ASPCA Ambassador and bestselling author. She has a children's book, which will empower young readers to help dogs who find themselves in shelters and animal rescues. She's our guest this week.
Listen Now
To Kiss Your Dog or Not To Kiss Your Dog
A USA Today article cited lots of research and experts both for and against dogs licking humans on the lips. For example: There are more than 700 different types of bacteria in a healthy dog's mouth. One doctor researching this subject says she's heard many personal stories from people on both sides of the spectrum, including one who claimed their dog's kisses healed them from skin cancer and another who believes dog saliva caused a family member's death.
Listen Now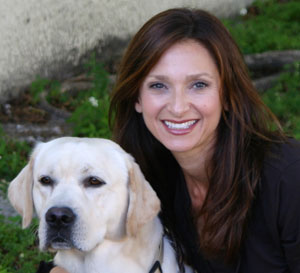 Fear, Anxiety and Stress
Dr. Lisa Radosta, owner Florida Veterinary Behavior Service explains what causes fear, anxiety, and stress in our pets? How does this fear, anxiety, and stress affect them? Why is it so important that we address the fear, anxiety, and stress in our pets? What is one simple thing we can do to reduce fear, anxiety, and stress in our pets?
Listen Now
Millenials Make Pets' Lives Better
Millennials are behind the idea of pets as family members and making animals' lives better. A new survey shows that for Millennials (those between the ages of 18 and 36) pets really are like their children with one-third of them, who purchased their first home, doing so because it had a yard and was a better space for their dog. Only 25% of Millennials bought their first home because they got married and 19% because they had children.
Listen Now
Buy a Salad - Get a Pet!
A southern California woman has a new pet frog after finding the distressed amphibian in a large container of lettuce mix she bought at a local Target. She had already made her salad, poured on the dressing and was just about halfway through eating it when she saw something in her bowl that was moving. Being a strict vegetarian, the woman says she was so traumatized after finding the frog in her salad and that she has no desire to eat salad ever again. However, she quickly scooped up the little frog and rinsed off the dressing, but she noticed the frog was barely alive so she did chest compressions on it - frog CPR - and it survived. His name is now Lucky.
Listen Now

Read more about this week's show.
1231. Does Laser Therapy For Pets Really Work?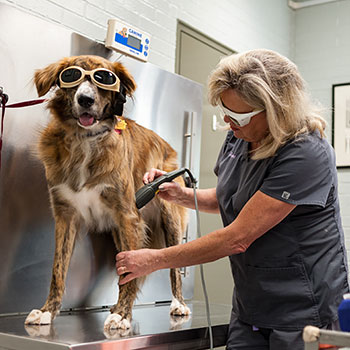 Laser Therapy on Pets
Animal Radio Veterinary Correspondent Dr. Marty Becker is excited about his handy gadget. It's only the size of an iPhone Plus but it has multiple applications in the veterinarian's office. Could Laser Therapy be used on your pets?
Listen Now
Canine Flu Update
This year's strain of Canine Flu is different than past epidemics. There is a vaccine for the previous strain but not for this new one. Veterinarians are looking for new ways to fight the new virus that seems to be affecting felines too.
Listen Now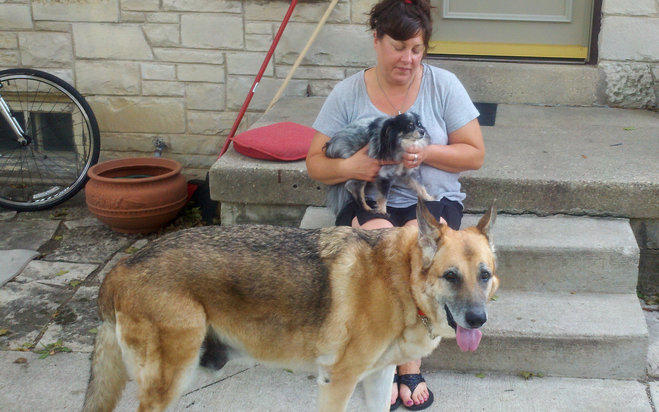 911 Dispatcher Hero
When Police Dispatcher Lynn Willett received an emergency call to check on the welfare of an elderly man, she had no idea she would end up adopting his dog. Lynn tells us her heartwarming story about a German Shepard named Sgt. Roscoe.
Listen Now
Xylitol Toxicity on the Rise
Anyone who has a dog knows they will pretty much chew on anything they can get their paws on, but this story underscored how careful we need to be around them. Luna, a 2-year-old Golden Retriever in Glenwood City, Wisconsin, found the pack of "Ice Breaker" Lemon-flavor gum containing Xylitol. She suffered severe liver damage and had to be euthanized. Xylitol is found in all sorts of things, including sugar-free gum, vitamins, toothpaste, dental floss, nasal sprays and baked goods. Even a couple of pieces of gum can result in life-threatening blood sugar and liver failure.
Listen Now

Read more about this week's show.
1230. Brian Skerry Is Swimming With The Sharks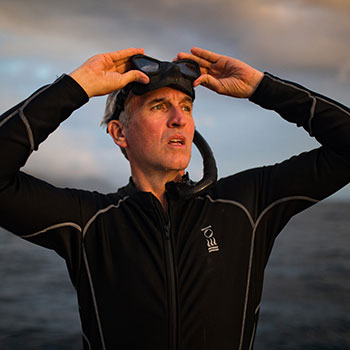 Swimming With The Sharks
Brian Skerry has spent more than 10,000 hours underwater photographing sharks. He says they're misunderstood and not the evil beasts portrayed by Hollywood and the media. He'll share stories including some scary (Skerry) moments.
Listen Now
Rescue Express
Mike McCarthy made his millions in software development. After retiring, he decided to take on a new project transporting thousands of adoptable pets from saturated shelters in Southern California to the Northwest United States where they will be adopted. He's retrofitted 3 buses and makes the trip weekly.
Listen Now
No More Anxious Pets
With the 4th of July around the corner, Pet Living's Kristen Levine wants your pets to stay calm. The sounds of fireworks can make animals anxious. She launched "Pet Anxiety Awareness Week" to educate owners about fear, anxiety and stress in your companion animals.
Listen Now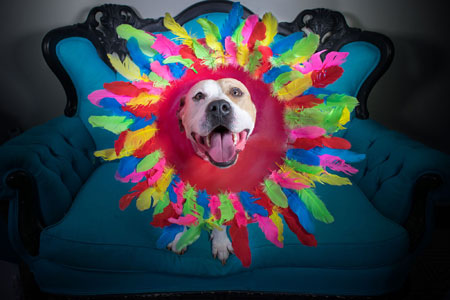 Cones of Shame Turn Into Cones of Fame
Most potential adopters, upon seeing a dog wearing a cone of shame in shelters, think it implies a sick dog chock-full of expensive problems. However, usually at the shelter the cones are used for simple procedures, like spaying or neutering. Unfortunately the coned canines don't have much of a chance next to the pup bouncing around and wagging his tail. So a shelter photographer got an idea. She came up with the idea of 'Cones of Fame.'
Listen Now
Delta Publishes Lists of Unacceptable Service Animals
Many people try to cheat the airline system by claiming their pet is an Emotional Support Animal because ESA's fly free on most airlines. But all airlines are not the same. Delta has compiled a list of critters it does NOT accept as trained service animals, or even pets allowed to travel in the cabin, saying they post safety and/or public health concerns.
Listen Now

Read more about this week's show.
1229. Dog Changes Mobster's Ways - James Guiliani Is Our Guest
Mobster Turned Animal Advocate
Special guest James Guiliani was a bad dude. He hung with Gotti and spent time behind bars. He was a drug-addicted ex-con on the verge of suicide when a dog and a dame changed his life for the better. James says "If you think the mafia is bad, try animal rescue."
Listen Now
Barriers Prohibit Seniors From Pet Ownership
Research published in Activities, Adaption & Aging calls for increased understanding about older adults and the current barriers, which limit older adults' chances to own a pet. Medical, physical and financial barriers keep seniors from enjoying the therapeutic benefits of animal guardianship.
Listen Now
Employers Offer Pet Health Insurance
Pet health insurance is revealed to be one of fastest growing employee perks in a benefit package. While not all companies allow our four-legged friends in the workplace, one in three Fortune 500 companies now offer pet insurance as a voluntary benefit. As the popularity of pet health insurance expands, some companies are subsidizing a percentage of their employee's cost, with several companies now paying as much as 100% of their employees' pet insurance premiums.
Listen Now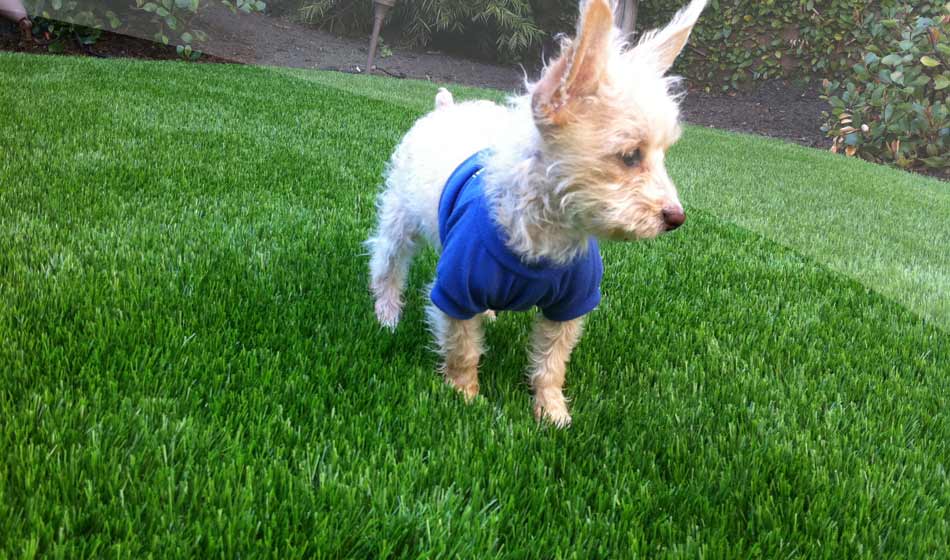 The Drought and Your Pet
Water shortages across the west have house owners re-thinking their backyard. Many have opted to replace their high-maintenance grass for faux grass without thinking about their pet. Fake grass can be hot and smelly and full of bacterium that's no good for pets or humans.
Listen Now

Read more about this week's show.
1228. Dog Walking Pays Pretty Darn Well!
Good Dog, Happy Baby
Dog Trainer Michael Wombacher has developed a twelve-step program to introduce your dogs to a new baby or family member. There is no need to get rid of the dog just because you're expecting. If done properly, your dog and child can live harmoniously and thrive together.
Listen Now
OMG - One More Generation
When Olivia Ries was 7-years-old, she started a non-profit organization to save endangered animals. That was five years ago. Since then, she has spoken to dignitaries and lobbied for the voiceless. You'll melt when you hear our young Hero Person.
Listen Now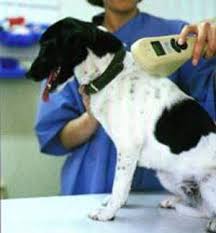 What You Need To Know About Microchips
A microchip is still the best way to identify a lost pet. However, they're not 100% reliable. Dr. Debbie will tell you what you may not know about the little rice-sized technology. She'll also dispel any myths about the microchip being dangerous or causing cancer.
Listen Now
Dog Walking Pays Well in the UK
Dog walkers in the UK earn a fifth more than the average salary by working just two weeks out of every month. Dog walkers charge an average of almost $18 per hour per dog in the UK and walk 192 dogs per month, which adds up to annual earnings of $41,000, 20% higher than the British national average salary! Does this make you want to re-think your job?
Listen Now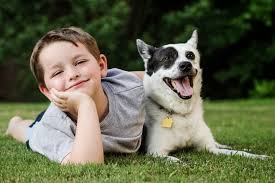 Human and Dog Bond Dates Back Years
The bond between humans and dogs may be much older than we once thought. A group of researchers discovered an ancient wolf bone and say its DNA suggests dogs diverged from wolves as far back as 40,000 years ago and point to the ancient wolf as possibly the most recent common relative of modern wolves and dogs.
Listen Now

Read more about this week's show.
1227. Did Your Dog Really Come From A Rescue? Kim Kavin Isn't So Sure.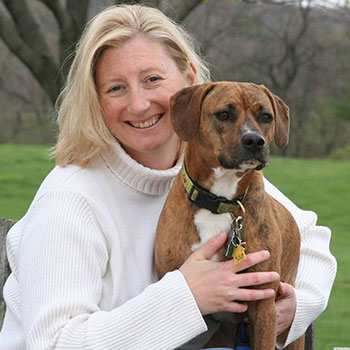 The Dog Merchants
Driven by her incredible curiosity, Kim Kavin uncovered the world of dog auctions. 11 BILLION dollars exchanges hands during the buying and selling of companion animals. Even the so-called 'rescues' are partaking in the auction process, using donated dollars to buy, rehabilitate and adopt these dogs at considerably high prices. While not necessarily humane, nor ethical, it's all legal simply because pets are viewed as property in the eyes of the law.
Listen Now
Battling Pet Allergies
It's that time of the year when allergies present a problem for both human and our furry-companions. Animal Radio Veterinary Correspondent Dr. Marty Becker has the 'top 3 things you can do to calm your pet's allergies.'
Listen Now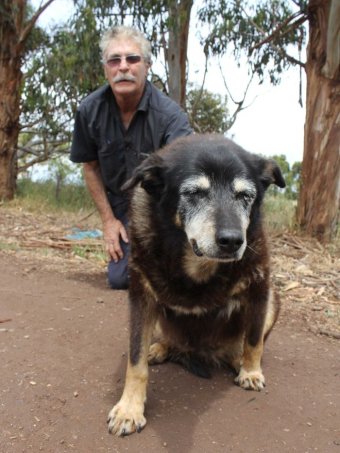 World's Oldest Dog?!
Last month, "Maggie the Kelpie," an Australian dog that was possibly the oldest dog in the world, died. Maggie was 30 years old according to her owner. That's over 200 in human years, and a contender for the oldest dog in the world, except for one thing....
Listen Now
Does Your Dog Have GPS?
You know that you can track your pet dog or cat with your smart-phone, all you need is a GPS locator on their collar. But, there are quite a few pet trackers out there, so we break it down for you.
Listen Now
Litter Box Etiquette
Yes, there indeed is etiquette for your kitty's litter. Doc Halligan (Lucy Pet Foundation) will help any cat owner solve their litter-box issues. Cat no going inside the box? Maybe you're not following the etiquette.
Listen Now

Read more about this week's show.
1226. Can Dogs Recognize Faces from Pictures?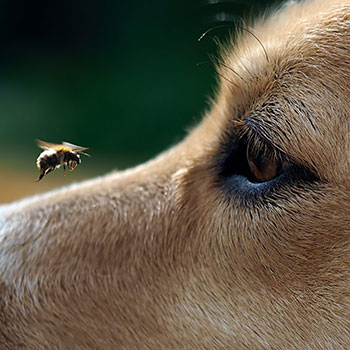 Bee Stings, Insect & Snake Bites
Besides the ticks and the fleas, as well as the many other creepy crawlers out there that can get on our pets, we also need to worry about bees, insects and snakes. Doc Halligan tells us what to do if a bee stings your dog or cat? She jokes that people tell her that they let their cats play with spiders. She says you should NEVER let your cat play with spiders.
Listen Now
Disaster Preparedness
Animal Radio's Pet Word Insider Robert Semrow wants to make sure you're ready in case of a natural disaster. He has a list of the top tips for preparing your pet for earthquakes, inclement weather and any other disaster that could come your way.
Listen Now
Can Dogs Recognize Faces from Pictures?
A study published in the journal Animal Cognition indicates that dogs may have facial recognition skills similar to humans! Well, of course, your dog recognizes you when you walk in the door, but how about if you were on vacation without him or her, could they see a picture of you and recognize it?
Listen Now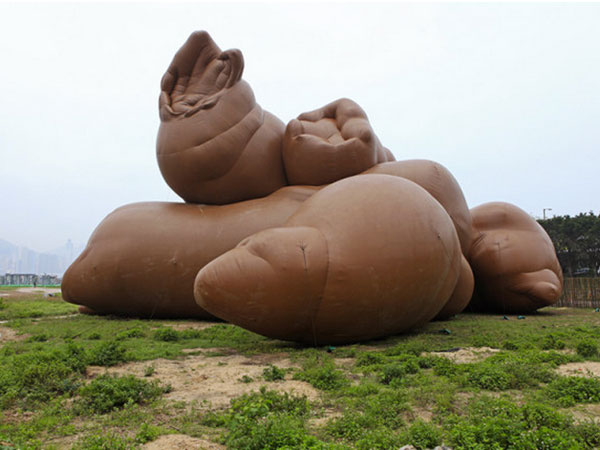 Inflatable Dog Poop
A town in Spain has installed a giant inflatable dog poop in an attempt to discourage dog owners thinking of walking off and leaving a pile of poo in the streets. The town has about 6,000 dogs and if you do the math, they are capable of producing around 1,100 pounds of excrement every day. And, THAT is more or less what the giant inflatable represents, the amount of poo left on the streets across the town each day, according to a town council member.
Listen Now
Pet Sitting Business Sues for 1 Million After Poor Yelp Review
A Texas pet-sitting business is going after $1 million in damages from a couple who gave them a one-star review on Yelp and criticized the business' treatment of their tiny blue tropical Betta fish named "Gordy" while the family was away on vacation. Prestigious Pets of Dallas claims the review is defamation.
Listen Now

Read more about this week's show.
1225. Sad Animal Facts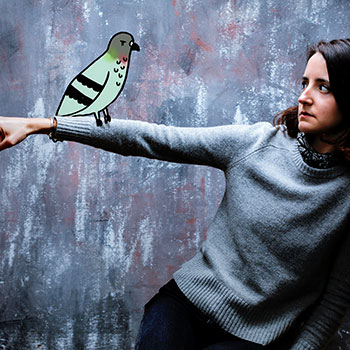 Whales Gain 200 Pounds A Day
While the book is titled Sad Animal Facts, it's hardly a sad book. Cartoons drawn by Brooke Barker unleash the unknown and curious truths behind some of our favorite animals. Did you know Turtles breath out their butt, or that Giraffes only sleep 3 hours a day?
Listen Now
Choosing The Right Bra When Horseback Riding
Women and girls (and some men) who ride horses, but do not wear a sports bra, could be causing undue stress to the horse, according to a study by Portsmouth University. Apparently a lot of women give no regard to what kind of bra they wear while riding. They did a survey of females who ride horses in various disciplines and found that less than one in five regularly wore a sports bra for riding even though it can lead to poor posture and musculoskeletal problems, which are sensed by the horse.
Listen Now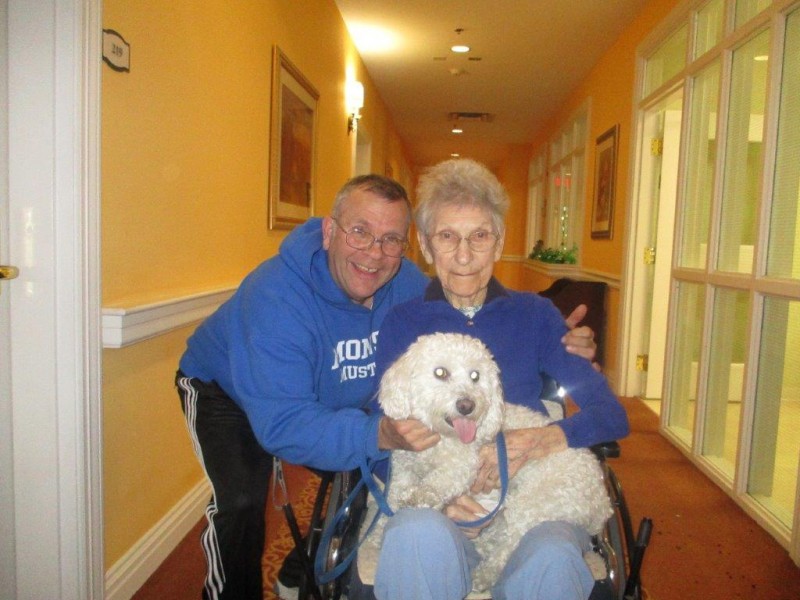 Pet Friendly Retirement Communities
Watermark Retirement Communities assisted living are perhaps the first in the country to embrace pets. Founded by pet lovers, they encourage residents to bring their pets along to live with them. Staff's companion animals meet those that don't have pets. This has made a big difference in patient's disposition.
Listen Now

Read more about this week's show.
1224. What Pet Owners Need To Know About This Year's Tick Season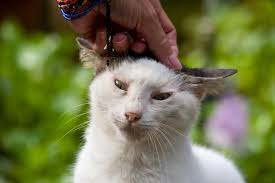 You Can Stroke Me Here, But Not There
Cat Behaviorist Sarah Ellis has a pretty cool job. She does research on how and where cats like to be touched. Sarah found that there are certain parts of the cat's body that are better than others when it comes to petting and stroking. She'll reveal her results and explain why she thinks strangers have better luck petting cats than the cat's owner.
Listen Now
Tick Talk
Only second to fleas, ticks are a fairly common pest. Some of the diseases that ticks carry can kill both human and pet. Doc Halligan will tell you the proper way to remove them. She says you need to avoid some of the 'old wives-tales' for removing ticks because they may actually do more harm.
Listen Now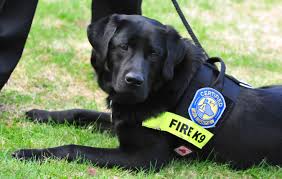 Like A Good Neighbor
State Farm insurance has been sponsoring The Arson Dog Program since 1993! An accelerant detection canine, or arson dog, is a dog that has been trained to sniff out tiny traces of accelerants that may have been used to start a fire. The insurance giant has had a hand in placing over 350 arson dog teams in 44 states and three Canadian Provinces.
Listen Now

Read more about this week's show.
1223. What Your Veterinarian Isn't Telling You.
What Your Vet Isn't Telling You
Animal Radio Veterinary Correspondent Dr. Marty Becker will tell you what information your veterinarian may be withholding; and conversely, what he/she shouldn't be telling you. We hope you have an honest and transparent vet for your pets.
Listen Now
Selling Pets for Research
Buried in a massive government-spending bill is a provision that will shut down shady animal dealers who buy and sell pets for research, all paid for by your tax dollars. But, that could change if Congress does the right thing and cuts off funding to pay for licensing of so-called Class B animal dealers by the USDA. Every year, these licensed dealers work with illegal "bunchers" to round up thousands of dogs and cats that will end up in laboratories.
Listen Now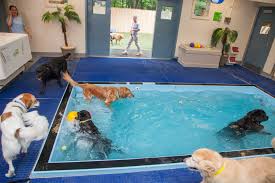 Doggie Detox
The Morris Animal Inn in Morristown, New Jersey caters ONLY to our four-legged friends. They just finished a week-long Spa Treatment and Canine Cleanse program. Pups from all over the country enjoyed smoothies, treadmill trots, meditation, nature trail hikes and massages as part of the $260 package. Debora Montgomery reports on how the program went and what you can do at home to pamper your pup.
Listen Now
My Dog Has Bad Breath
If your dog's breath could melt steel; you need to hear what Dr. Debbie has to say about it. She might even have a simple solution so that those puppy kisses won't be so traumatizing.
Listen Now

Read more about this week's show.
1222. Dog Guru Zak George On Service Dog Fraud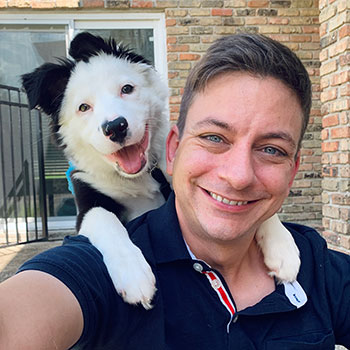 Making Training Your Dog Enjoyable
Zak George is back and he has tips on making training your dog enjoyable for both you and your furry-friend. He believes that if your dog likes to do what your training them to do, you will be more successful. He'll also talk about Service Dog fraud.
Listen Now
Virtual Chicken Petting
Imagine leaving your dog at home while it turns on the smart TV and chooses a program to watch. Lori Brooks will tell you about the new technology. She'll also tell you about Virtual Chicken Petting that artificially replicates physical interaction between chickens and their farmers.
Listen Now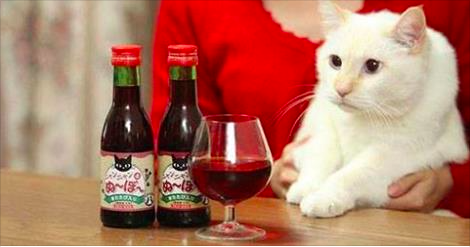 Share A Glass Of Wine With Your Pets
So, you love your cat and you love your wine. A Colorado company called Apollo Peak wants to help cat owners enjoy the experience of sharing a glass of wine with their pets, so they've come out with a non-alcoholic, beet-based, catnip infused wine for cats.
Listen Now
What You Need To Do Before Your Dog Goes Missing
Animal Radio's Pet World Insider, Robert Semrow has a short list of the things you should do so that, if and when your dog or cat disappears, you'll be prepared for a prompt and safe return.
Listen Now

Read more about this week's show.
1221. Go For The Primates, Stay For The Sloths!
Sloth Love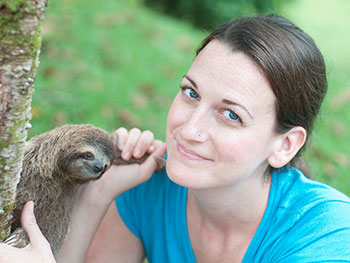 Most every social media butterfly has seen at least one cute video of a sloth (if not, check out our Facebook page). These litter critters are so cute, that many people want one as a pet. Photographer Sam Trull says she "went to Costa Rica for the primates but stayed for the sloths." She has the lowdown on sloths, and she says people think they're slow. She says "they can be fast when they want to, and their nails are pretty scary too."
Listen Now
Doggy DNA Nabs Poop Offenders
A luxury apartment community near Grand Rapids, Michigan says it will use DNA technology as a way to sniff out dog owners who fail to pick up their pets' poop. The Ridges of Cascade complex is asking dog owners to swab their pet's mouth so it can build a DNA database that will allow it to identify residents who ignore its strict cleanup policy. The management company as already contracted with the Tennessee-based company PooPrints to collect DNA samples of each dog in the development. Violators will face a $350 fine.
Listen Now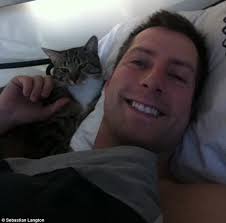 Always Know Where Your Dog or Cat Is
Sebastian Langton created the world's smallest GPS pet tracker. A small pod the size of a wine cork is all that's needed to find your pet most anywhere in the world. The Podtracker is also capable of setting boundaries and monitoring activity. You could win one in our giveaway.
Listen Now
Pet Cemeteries In China
Pet cemeteries are becoming increasingly popular in China with owners paying between $50 and $1,800 to buy their pets a plot. Rows of tombstones at one cemetery bear the names of pets along with flowers, toys, food and even calcium pills and chew bones were seen placed beside them.
Listen Now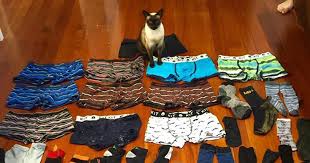 The Cat's Got More Than Your Tongue
A pet feline in New Zealand has been stealing men's underwear and socks from other people's homes! In just 2 months, the 6 year old cat named Brigit, acquired 11 pairs of underwear and more than 50 pairs of socks. Brigit's owner says she has put notes in every mailbox on her street to warn her neighbors.
Listen Now

Read more about this week's show.
1220. Are We Smart Enough To Know How Smart Animals Are?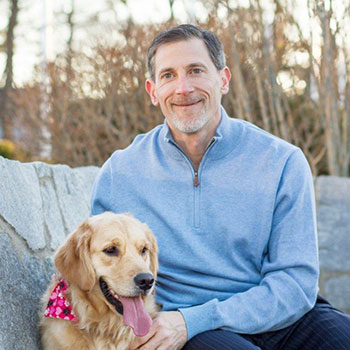 Dog Lawyer
Attorney Jeremy Cohen gave up his insurance fraud law practice to focus only on dogs. He is one of the few "dog only" lawyers in the U.S. Jeremy represents dangerous dogs that usually have a death sentence. He tells us that lots of people have threatened him and harass him, but it's worth it if he can save the life of a dog.
Listen Now
Maybe We're Not Smart Enough To Know
Dr. Frans de Waal asks the poignant question, "Are we smart enough to know how smart animals are?" Many of us suspect that our cats and dogs have a sixth sense. They seem to know things are going to happen before humans do. Is this smarts, or is it hyper-observation of your every move? Maybe a little of both.
Listen Now
Supreme Court Puts a Value on Pets
The Georgia Supreme Court will soon decide the value of a pet. Currently, the law sees pets as property, like a car or a toaster. The Georgia Supreme Court is set to rule on the value of the dog whose death was allegedly caused by a fancy, high dollar kennel that allegedly gave the dog the wrong medicine that ultimately killed her. The kennel says that Lola the dog was property, and the family should get her "market value" - which, because she was a free rescue dog, is nothing.
Listen Now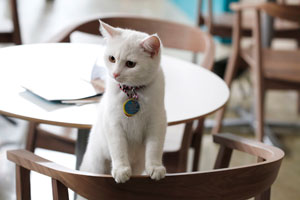 Chicago Gets First Cat Café
Tree House Humane Society has been given approval to launch a coffee shop, which will double as a cat adoption center. It will feature a full coffee bar and a cat lounge where a dozen or more cats will be free to roam about, sleep and play. The $6 million Chicago facility set to open in early fall. Cat cafés are very popular in other countries. Cat Town in Oakland, saw its adoption rate more than double after opening the first stateside cat café not even two years ago.
Listen Now

Read more about this week's show.
1219. Pot For Pets? Dr. Steve Katz Thinks So.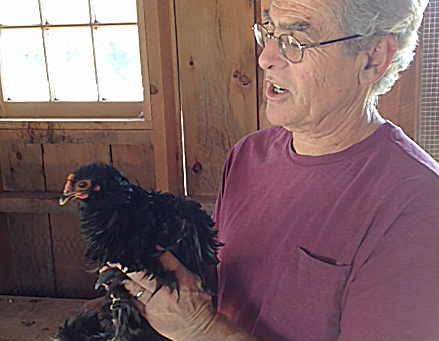 Pot for Pets?
Dr. Stephan Katz explains how he is using parts of the marijuana plant to create a therapeutic treat for pets. Do animals respond the same as humans to medical marijuana? What is the legality of pot for pets? These burning questions and more are finally answered.
Listen Now
To Flush or Not To Flush
It may be hard to believe, but people still flush kitty litter down the toilet. Not only is it bad for the pipes, Doc Halligan says it's bad for marine life. Apparently there is a parasite that is transmitted through cat feces and has been documented as a significant killer of otters and other sea life. Who knew?
Listen Now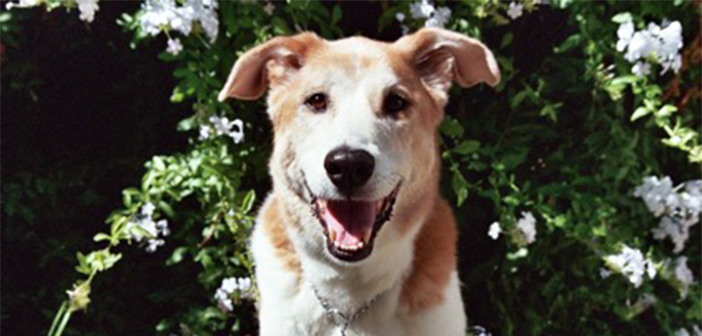 Lessons from a Knucklehead
Doug Green learned a lot of life's lessons from his dog, Shirelle. He even says that the dog was responsible for his career path as a psychotherapist. He also finds that dogs are great intermediaries in his practice. He'll share some of the important epiphanies inspired by Shirelle.
Listen Now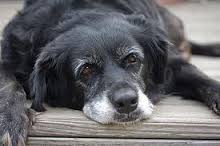 When is it Time to Let Go?
It can be incredibly difficult to know when it's time to euthanize your furry-friend. Balancing your own selfishness with your pet's health and happiness is no easy task. Dr. Debbie has answers that will help you make the decision when that time comes.
Listen Now


Read more about this week's show.
1218. Howard's Wife, Beth Stern Lets The Cat Out Of The Bag.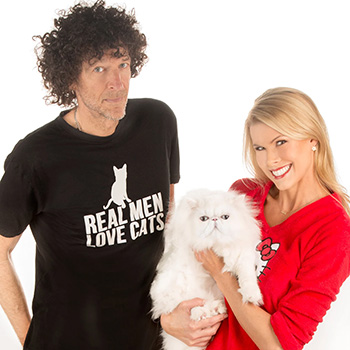 Beth Stern Guests
Yes, she is the wife of Howard Stern. But more importantly, Beth Ostrosky - Stern is an avid animal advocate. She's fostering a bunch of animals at home. She says Howard is really into her pets and sometimes he'll get very emotional when the animals find homes.
Listen Now
Cats Actually Have A Language
Con Slobodchikoff is studying animal linguistics. He's noticing patterns that indicate language among cats and even prairie dogs. He even says that someday we may have an App that will translate our conversations with animals.
Listen Now
Pet Restraints FAIL
New research from the Center for Pet Safety reveals that the pet restraints tested have a 100% failure rate. Does this mean you shouldn't use them when traveling with your pet? Absolutely not. However, Lindsey Wolko has the lowdown on what works and what doesn't when it comes to keeping your pets safe in the car.
Listen Now
Don't Worry About Bugs In Your Food - They Were Intentionally Added
Acclaimed European chef David Faure isn't worried about his diners finding a bug in their meals. In fact, he's started intentionally adding a variety of creepy crawlies to the dishes he serves at his restaurant. He says the biggest obstacle in his quest is finding a reliable local supplier of edible insects.
Listen Now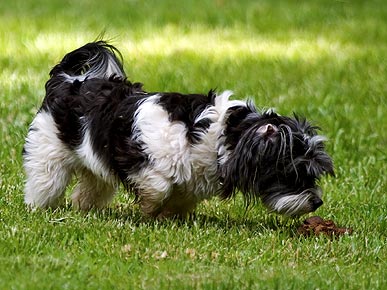 Eating Poop - Don't Knock It
Not a week goes by without a listener calling to ask why their dog is eating other dog's feces. While there are many theories as to why this happens, Dr. Debbie gets to the bottom of it and sheds light on the very common problem.
Listen Now

Read more about this week's show.
1217. Is Your Dog A Genius? Now Your Cat Can Post Pics On Instagram.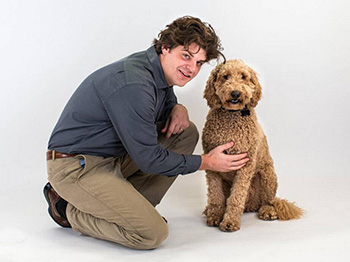 Is Your Dog A Genius?
Nat Geo's Dr. Brian Hare hosts a three-part series devoted to finding the genius in your dog with interactive games you can play. Tapping into your dog's 'smarts' is easy as knowing the activities in which they exceed.
Listen Now
Smart Inventions For Pets
Scott Harris co-invented a cat feather-toy that can be remotely controlled from a smart-phone. They've installed 21 of these toys at shelters nationwide. With a click of a button, you too can play with the animals up for adoption - from the comfort of your own armchair.
Listen Now
School Allows Service Pit-Bull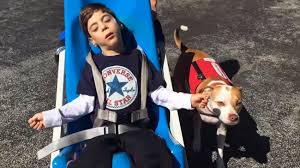 A federal judge in Florida has ruled that a sweet pit bull name Stevie will be allowed to go to school with 7-year-old Anthony Alboniga, who has cerebral palsy. For the past two years though, officials at Anthony's school in Broward County refused to let Stevie come to school with Anthony, unless the company paid for a so-called handler to go with them, which the family could not afford.
Listen Now
Chimps Get Their Day In Court
Two chimpanzees will have their day in court under a law that up till now has only applied to people. New York Supreme Court Justice Barbara Jaffee has granted Hercules and Leo a writ of habeas corpus. They live in a lab at Stony Brook University of Long Island and have been part of research into how humans evolved to walk on two legs.
Listen Now
Cats Get To Post Pics To Instagram
Many pets have their own Facebook pages and Twitter accounts. Of course, there's a person behind them doing the work. Not for long. Whiskas Australia have created a wearable camera that goes on your kitty's collar, and it automatically takes pictures while and posts them to Instagram for you and your cat.
Listen Now

Read more about this week's show.
1216. Are Dog Owners Really Happier Than Cat Owners?
Cat Survives 8-Days Being Shipped In Box By Owner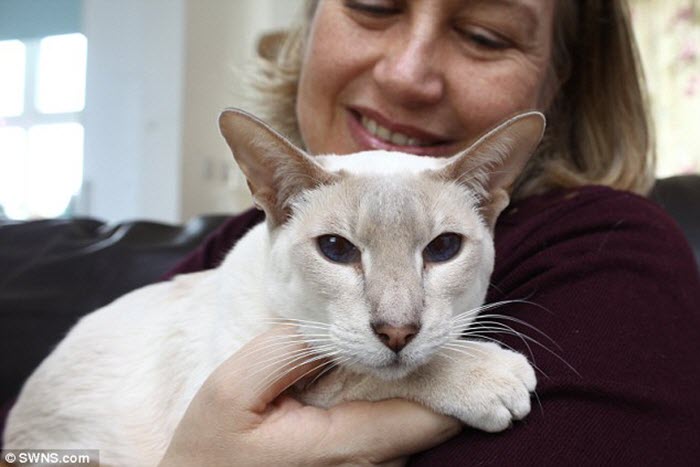 Cupcake is an incredibly lucky cat. The Siamese survived being stuck inside a small cardboard box for eight days and 260 miles after her owner accidentally mailed her. The owner didn't see Cupcake snoozing inside the package as she packed it with DVDs. Then she dropped the box in the mail. The package's recipients were stunned to open the box and find the cute cat curled up alongside the movies they'd bought. Cupcake was reunited with her tearful owner (who felt horrible) over the weekend. She says, "I knew Cupcake was missing, but not for one second did I think she was in that box."
Listen Now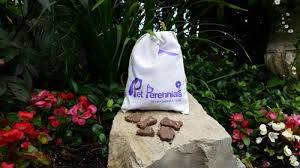 Unique Ways To Memorialize Your Pet
The one downfall of cats and dogs is their short life span. This leaves us looking for unique ways to pay tribute to their life. We've found companies that will turn your pet into a diamond gem stone or shoot your pets remains into space. Now comes Pet Perennials, a wild-flower garden composed from your pet's ashes. The startup's founder Remy Bibaud explains.
Listen Now
Cat Lovers Take More Pictures
The research is in from one "cloud" company that says we upload more pictures of our cats than dogs. What does this actually say about cat guardians? Do we take more cat pictures because we're "cat crazy?" Jackie Stone from MiMedia has her reasons for the trend.
Listen Now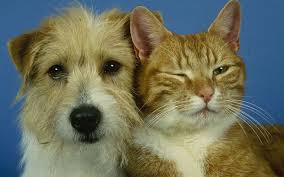 The Difference Between Dog and Cat Owners
Dog owners are happier, more sociable, earn bigger salaries and have a bigger sexual appetite than cat owners, according to a new study. Animal Radio News Director Lori Brooks says data also suggests that dog owners are more likely to have paid off their mortgage and they will be inclined to describe their job as "stressful." By contrast, cat owners are happier living alone and admit they relish a simpler pace of life. The study also found the average cat owner takes home $34,000 a year, while the typical dog lover can expect to earn $38,000.
Listen Now

Read more about this week's show.
1215. Cat Owners Are More Neurotic And Less Happy Than Dog Owners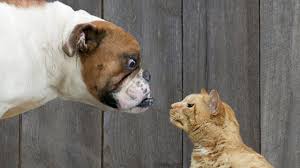 Why Dogs Are Better Than Cats!?!
Research from Manhattanville College confirms what you may suspect... cat owners are more neurotic and less happy than dog owners. Assistant Professor Katherine Bao explains the results of this study and talks about ongoing research.
Listen Now
Batman Set Made Into Birdhouses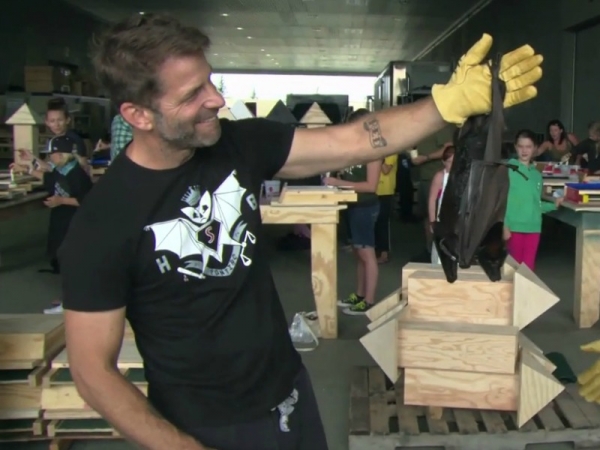 The very "Batty" Rob Mies joins us to explain why they've cut up the Batman vs. Superman movie set and made bat-houses, signed by the actors (even Ben Affleck & Zack Snyder) and auctioned on eBay.
Listen Now
Bark-n-Borrow
Liam Berkeley came up with an App that matches dogs with those that want "dog-time" but don't have enough time for a full-time pet. The spirit in the service lies in how it enables "borrowers," people who aren't fortunate to have their own dog, but would love to spend time with one whenever they have a chance. Would you trust your dog with someone suggested by a phone app?
Listen Now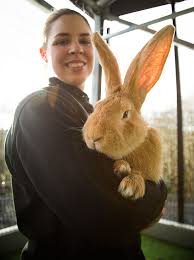 Giant Rabbit Finds Home
Atlas, a giant rabbit about the size of a terrier, has found a new home after being taken in by the SPCA last month. The rabbit's previous owner decided they could no longer care for him and the shelter spent a month searching for a proper home for the abnormally large rabbit. The new pet parent to Atlas says she feels like she won the lottery because there were hundreds of calls and emails from people all over the world who wanted to adopt Atlas. By the way, Atlas' new name is almost as long as he is. The new owner named him Axilla the Bun Binky Master Jazz Paws, but calls him Atty for short!
Listen Now
Boston Latest to Ban Puppy Mill Sales
More than 90 cities across the country have now banned the sale of commercially-bred dogs in pet stores, while Illinois and Maine have proposed bills to ban the sale of puppies in pet stores statewide! In the latest big win for animal advocates and animals, Boston has become the latest major city to sign legislation banning the sale of commercially bred animals.
Listen Now

Read more about this week's show.
1214. Life With A Pet Pig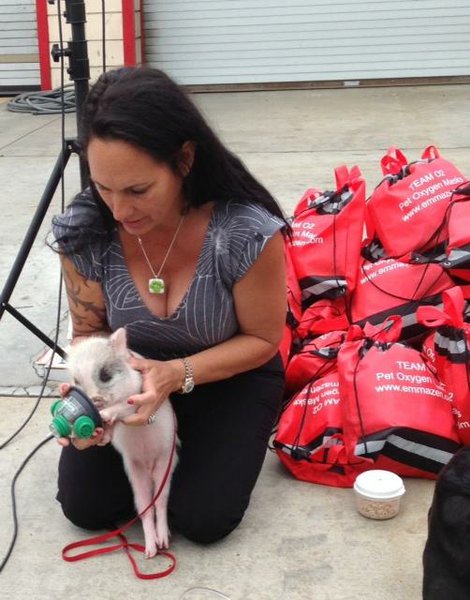 Pigs As Pets
The very charismatic Debra Jo Chiapuzio is back to tell us about life with a pet pig. She says her dog thinks the swine is a yummy-treat. If you've ever considered a pig for a pet, you must hear this interview. Debra, who is responsible for creating the Emma Zen Organization, raised funds to supply local fire departments with pet-oxygen masks. Now she's behind the "Food Train" to help rescued pigs.
Listen Now
Protective Order Protects Pets of Domestic Abuse
A new federal bill in search of Congressional support could be passed to protect both animals and people. The Pets and Women's Safety (PAWS) Act will make it a crime to cross state lines to commit an act of domestic violence on a pet. The program would also provide support for animal shelters that offer space for the pets of people fleeing domestic violence.
Listen Now
Living In A Bathtub for 30 Daze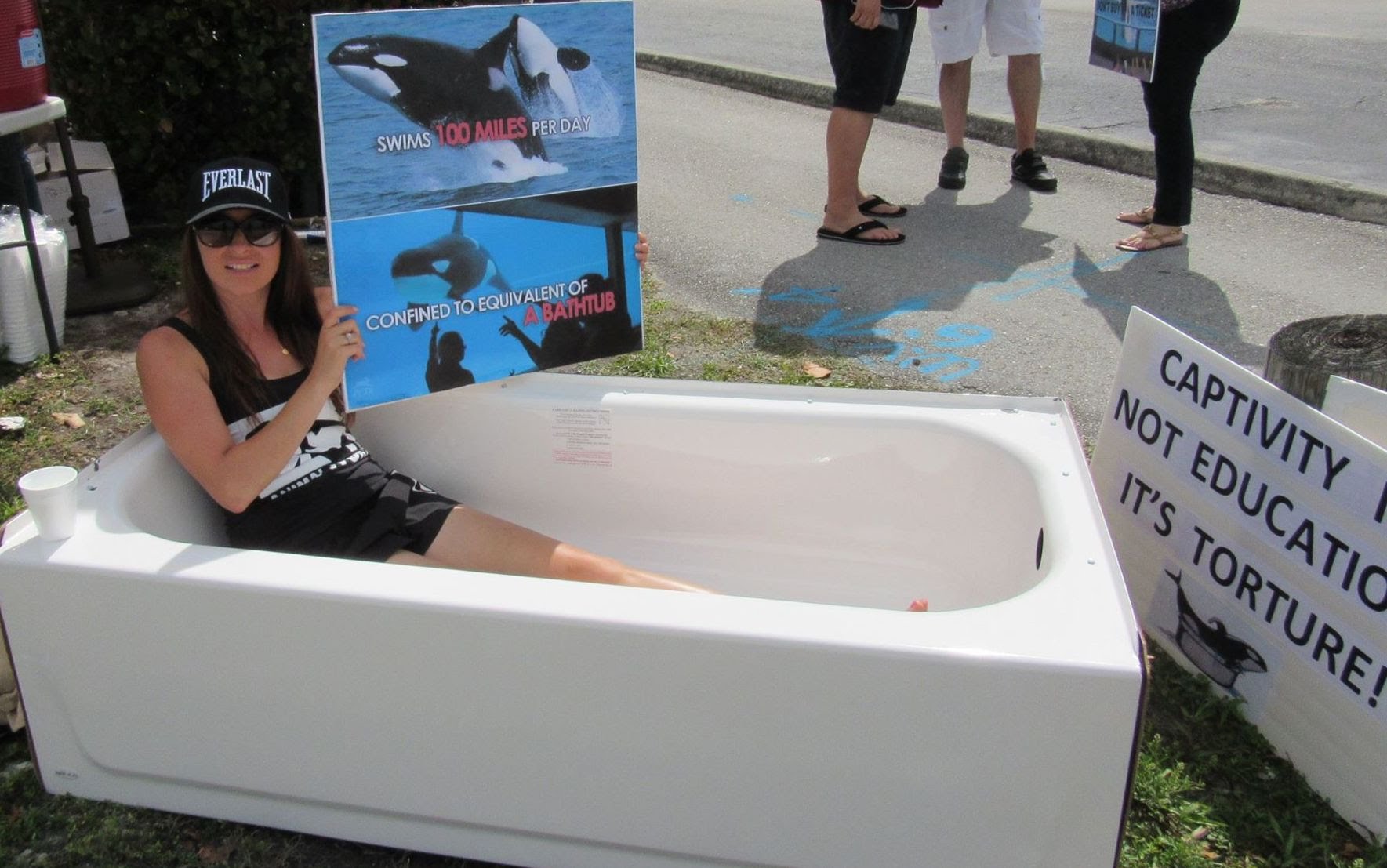 Danielle Daals left her family in New Zealand to sit in a bathtub for 30 days in front of the Miami Seaquarium. Of course she has a good reason. She wants people to know that Lolita the Killer Whale lives in the smallest tank in the United States. We talk to her about halfway through her publicity stunt.
Listen Now
Cat Trapped In Woman's Body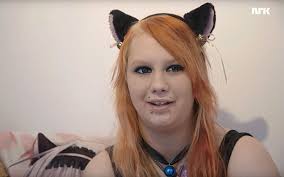 Nano, as she likes to be called, claims she was born in the wrong species and that she's actually a cat trapped in a human body! She says her personality and psychological features prove that she is more feline that human because she prefers walking around on her hands and knees to standing on two legs, and likes to sleep in sinks and wind mills, despite her adult size. She also claims she possesses a slew of catty characteristics like ultra-sharp hearing, laser night vision and fierce aversions to both dogs and water. The clincher that Nano is really a cat is seen in her You Tube video in which she says, "It's also obvious that I'm a cat when I start purring and meowing . . . Sometimes I hiss when meeting dogs in the street."
Listen Now

Read more about this week's show.
1213. What You Really Need To Know About Your Pet's Microchip - Rocker Marlon Hargis Guests
Rocker Marlon Hargis Talks About His Furry Friends
He's still around and touring for the animals. From the band Exile (Kiss You All Over), Marlon Hargis is our guest; and saying he loves our furry friends is an understatement. He even does a benefit concert for a homeless pets and people organization.
Listen Now
Canned vs. Kibble - Moist vs. Dry
Doc Halligan is here to settle the age-old question, should we be feeding our pets dry food or from a can? The answer may depend on many factors. Is dry kibble responsible for one of the most common problems in older male cats?
Listen Now
Real Estate for Animal Businesses
You may already know how hard it is to find somewhere to live with your pets. That is especially true if you live in Los Angeles. LA is where Lynsey Polacheck runs her real estate business for animal related businesses like groomers, pet hotels and even a doggy-shrink.
Listen Now
Canine Flu Now in 28 States
The new strain of canine flu was just confirmed in Missouri and Montana. There is a preventative vaccine for about $50, which is a lot cheaper than treating a dog with this strain of flu. And what about the cats? Can they get it?
Listen Now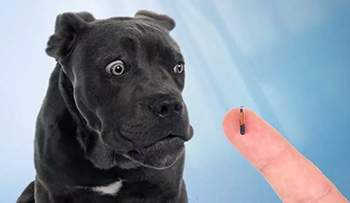 What You Need To Know About Microchips
The biggest misconception about microchips is that they contain the owner's information. Dr. Debbie sets a listener straight (or perhaps the listener sets Dr. Debbie straight) when they ask why veterinarians don't scan for stolen pets. Make sure these microchip pitfalls don't make them useless when your pet goes missing.
Listen Now

Read more about this week's show.
1212. Actress Joyce DeWitt Talks Dogs - Vapes Top The List Of ER Veterinary Visits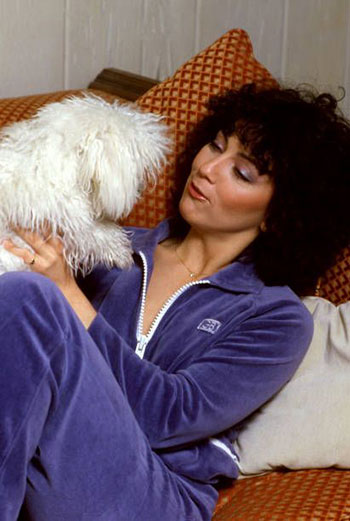 Joyce DeWitt Guests
She played Janet, the brunette on Three's Company. Joyce DeWitt is our special guest this week and she's "talking dogs." She starred in a Hallmark made-for-TV movie about dogs.
Listen Now
GPS Microchip Fraud?
Karen Hanover was a recent guest on Animal Radio¬ģ and discussed a new device she and her mother created called Escape Alert, a GPS microchip that could track your dog if he/she ever got lost. Hanover signed a plea deal in federal court stating that she bilked 48 people out of nearly a million-and-a-half dollars.
Listen Now
Pet Insurance Reform
California has become the first state in the nation to enact a set of protections for people who buy pet insurance. Assembly bill 2056 requires insurers to explain their policies more clearly and give people a 30-day trial period, during which a person can get a full refund. The pet insurance industry is expected to grow to at least $750 million by next year, while Americans spend more than $15 billion annually on veterinary care.
Listen Now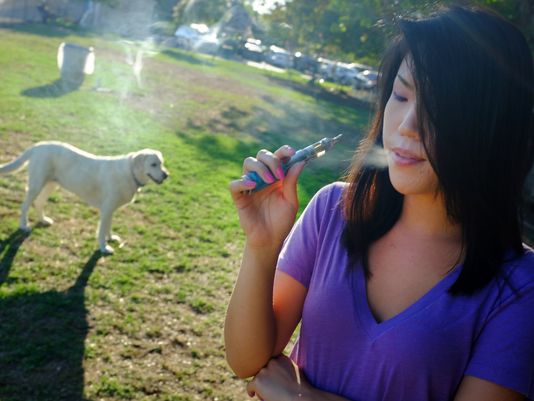 E-Cigarettes Causes Trouble for Pets
With the popularity of electronic cigarettes, veterinarians are seeing more and more nicotine poisoning events. The pen-like smoke vaporizer usually is flavored, which makes it even harder to keep away from dogs. Dr. Ahna Brutlag from the Pet Poison Helpline is here to explain.
Listen Now

Read more about this week's show.
1211. Pet-Sitters Can Make Up To A Million Dollars. Here's How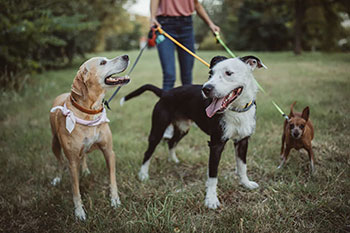 Quit Your Stupid Job
Beth Stultz of PetSit.com wants you to quit your dumb job and become a pet-sitter! She says you can make anywhere between 50,000 to a MILLION a year doing what you love. Beth will tell you how to get started.
Listen Now
Pet Dental Health Month
Sure, everyone is telling you to brush your pet's teeth daily. But are you? Of course not. Not because you don't care, but because it can be a tremendously complex undertaking. Doc Halligan and Joey Villani have the lowdown on brushing compliance and why it's so important for your pet's health.
Listen Now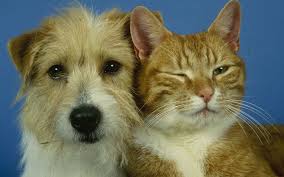 Pets and YOUR Happiness
A survey from Manhattan College confirms that people that own pets are generally happier than those that don't. The research also goes on to back up an earlier theory that cat owners tend to be neurotic.
Listen Now
Goats Celebrates The Broncos Football
A Colorado farmer is celebrating the Denver Bronco's by knitting Broncos sweaters for the 150 baby goats expected to be born on her family's 400-acre goat farm this spring.
Listen Now

Read more about this week's show.
1210. Batman's Burt Ward Sleeps With 300lb Dogs
From Caped Crusader to Canine Crusader
Actor Burt Ward was the original 'Robin' on the hit series Batman. Because of security issues during Batman's filming, he had to have two large breed dogs with him all the time. Now he's devoted to giant breed dogs and runs the Gentle Giant Rescue. He tells Animal Radio that as many as 25 Great Danes share his bed with him and his wife Tracy.
Listen Now
The Secret Life of Mac
Inspired by the viral videos of cats stealing clothes and other items, author Melinda Metz weaved a story about a Klepto-kitty named Mac who will steal your heart. Why is it some cats, left to their own devices, choose to abscond with everything from lingerie to money?
Listen Now


EMT's Can't Treat Animals… Yet
Police in Boston are praising proposed legislation that would allow emergency medical service workers to treat police dogs injured in the line of duty. Currently, Massachusetts' laws penalize EMT's if they assist an animal in an emergency.
Listen Now


Can Our Pets Become Addicted To Opioids?
The opioid crisis isn't just impacting people. A new study in Pennsylvania says there's been a big increase in the amount of pain medication being prescribed for pets in the state. The new research shows opioid prescriptions for animals in the state are up 41% over a 10-year period. It's unclear why there's been such a dramatic increase. But, if opioids are so addictive for humans, are they addictive to pets?
Listen Now

Read more about this week's show.
1209. What Would Your Pet Say About You If They Could Talk?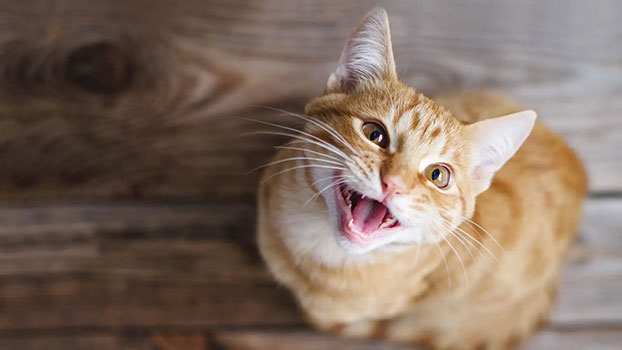 What If Your Pet Could Talk?
There have been some new advances in Artificial Intelligence (A.I.), which suggest the dream of being able to talk with animals could really happen. With the help of A.I., scientists are learning how to translate animals' vocalizations and facial expressions into something we can understand.
Listen Now
Dog Flu Is Year Round
Canine Influenza, more commonly known as the 'dog flu' is not the same virus as the human flu. For humans, there is a flu season in which the virus is spread, but dog flu is seen year round in pets. You cannot give your dog the flu and you cannot get the flu from your dog. However, dog flu signs and symptoms are much like what people experience such as sneezing, coughing, runny nose and gooey eye discharge. People get flu shots to protect themselves and there IS a flu vaccine for dogs too.
Listen Now
Most Common Reasons Pets Go To Vets
After treating more than 15,500 animal patients last year, Dove Lewis Veterinary Emergency and Specialty Animal Hospital in Portland has compiled a list of the most common medical issues pets are taken to the vet for, as well as the most common items eaten by pets. The top item pets eat that they shouldn't is chocolate followed by marijuana and human medications.
Listen Now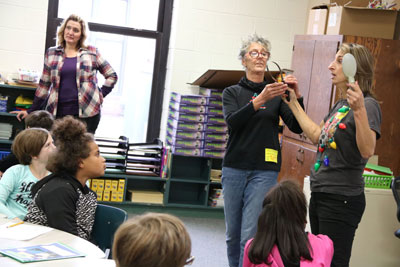 Teaching Kids About Spay & Neuter
Lynn Jackson is at the forefront of educating students in Burke County, North Carolina about the acute feral cat and sterilization problems faced by this part of the U.S. She visits with fourth graders and teaches responsible pet ownership.
Listen Now
Swiffer Hoax Has Been Around - Here It Comes Again.
For some reason, the rumor that the chemicals used in Swiffer Wet Jet cleaner is killing pets is making the rounds again. But don't worry - it's not true! This urban myth has been around for a number of years and seems to get run through the social media grinder every few months.
Listen Now

Read more about this week's show.
1208. Dog Flu, Dog Pants And A Dog Lovin' Prince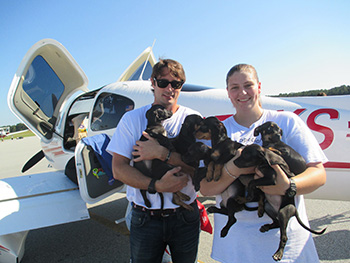 The Prince is Back!
Prince Lorenzo Borghese has returned for his second time on Animal Radio. While he never found love on ABC's The Bachelor, he did find a special love for the animals. He helps relocate homeless animals on death row in Georgia to new forever homes in Jersey.
Listen Now
FBI Tracks Animal Abuse
This year, for the first time, the FBI has begun tracking animal abuse the same way it tracks other major crimes such as murder, arson, and assault, so animal cruelty is now a Class A felony with its own category. Previously, animal cruelty crimes were reported to the FBI as "other." The deputy executive director of the National Sheriffs' Association backed the change when he learned that many serial killers are animal abusers first.
Listen Now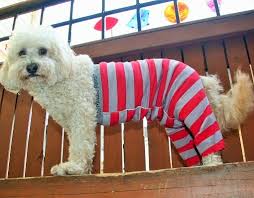 How Do Dogs Wear Pants?
Julie Korth has been making pants for dogs long before it was cool! As CEO of Mozziepants, she's following her dreams. So many questions. So little time.
Listen Now
Dog Flu Spreading
There is a dangerous strain of dog flu spreading through the western U.S. Health officials in the Seattle area have confirmed tests showing the virus was found in dogs who stayed at a local doggie daycare facility where at least 80 dogs developed respiratory illness since December. The virus began spreading last spring in the Chicago area and sickened more than 1,000 dogs in the Midwest. Although most dogs recover, a handful of deaths were reported. It has since spread to about 25 states.
Listen Now
Emotional Support Turkey Flies Delta
Did you see the photo of a turkey that took the Internet by storm after boarding a Delta Airlines passenger flight? It shows the bird sitting opened beaked while being hugged by its owner. Another photo was also shared online of the turkey being transported in a wheelchair. It is believed the turkey was given a seat on the plane as an "emotional support animal."
Listen Now

Read more about this week's show.
1207. 'Snake Whisperer' Brian Barczyk Has 30,000 Snakes - And The Women Love It.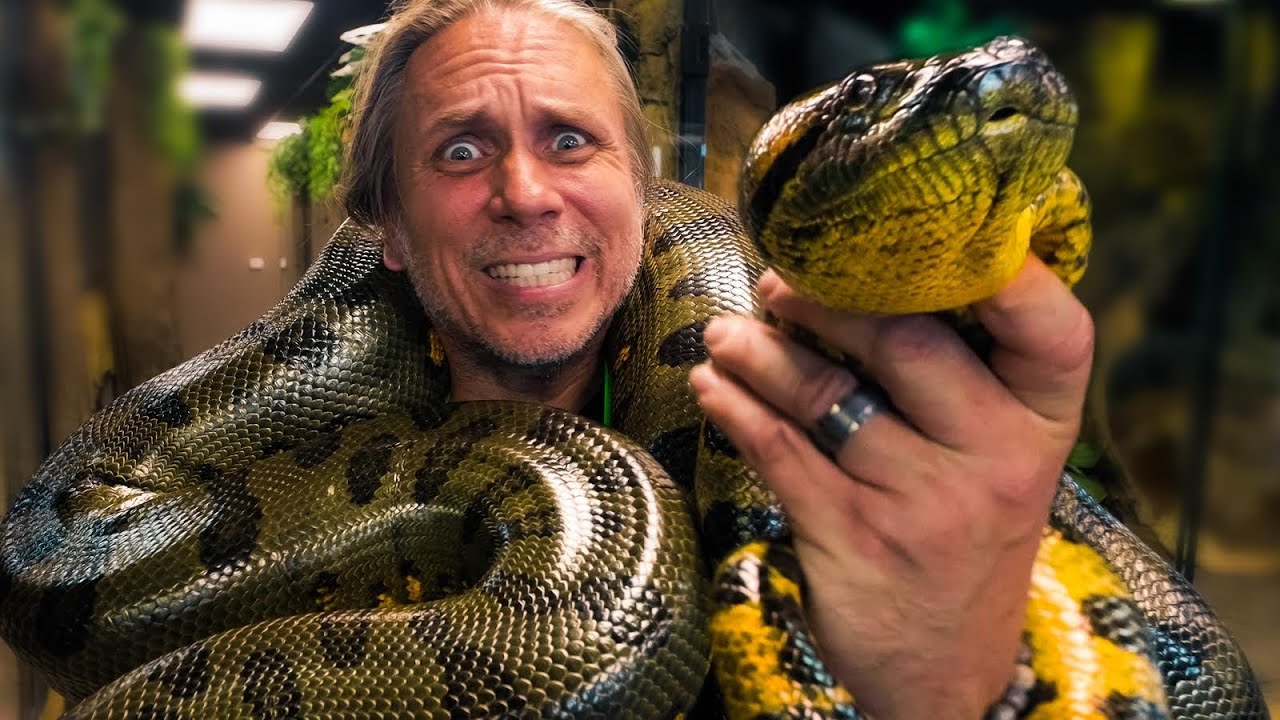 Snake-Whisperer Gets The Girls
Brian Barczyk loves reptiles. He has 30,000 snakes. Brian breeds them and sends them all over the globe to his snake-lovin' brethren. He's been bit 100,000 times he estimates and his colorful life is ripe for a TV reality series. Are you listening NatGeo? Oh, and no, he's not single. In fact, the chicks dig it.
Listen Now
Security K9's For Schools
Following the Sandy Hook tragedy, Mark Gomer got the idea to put Canine Protection Dogs into schools to sniff-out firearms and diffuse violent situations. At $50,000 per dog, Mark is trying to convince schools to purchase one of these full-time K9's to protect their students.
Listen Now
There's An App For That
Ever wonder where you can take your dog if you are out and about? The Fido Factor app lets people know which places allow dogs, whether it's a department store, restaurant, bar or just about any place else. In addition, the app gives you specific rules for each place, so you'll know things like the leash rules or the fees you'll have to pay.
Listen Now
When To Say No
Hoarding is a very real problem. Often times, those who collect suffer mental disabilities for which only professional help is the answer. We'll speak to a cat lover that has more cats than she can count, and a dog lover with 16 un-altered pups. Ultimately, the pets suffers from this unrecognized neglect.
Listen Now

Read more about this week's show.
1206. Studies Show Pet Ownership Can Reduce YOUR Medical Bills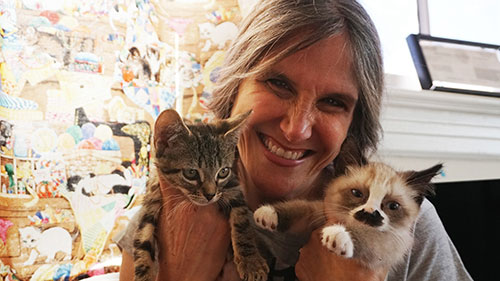 Charm School for Wayward Cats
Shawn Simons said she accidentally started herding and domesticating feral kittens for adoption. What began as a hobby has turned into one of the best rescue stories of the decade. Simons is making a difference for feral and homeless feline across Los Angeles county. She even enlists high-profile celebs to help with her cause.
Listen Now
Pets Save On Your Medical Bills
Two researchers from George Mason University in Virginia have calculated a savings of more than $11 billion in health care costs in the United States as a result of pet ownership. On average, the 132.8 million pet owners in the country visit a doctor 0.6 times less than the average non-pet owners. With the average cost of a visit to the doctor's office at $139, that calculates to more than $11 billion pet owners did not spend. Not only that, but the dog owners who walked their pet five or more times a week had a lower incidence of obesity and were responsible for saving $419 million in related health care costs, according to the study.
Listen Now
Secondhand Smoke Bad for Pets
A recent study says that dogs and cats whose humans smoke are at greater risk of cell damage, weight gain and some animal cancers. Researchers in Scotland discovered that, "An examination of the testicles removed from castrated dogs found that a gene, which acts as a marker of cell damage, was higher in dogs living in smoking homes." But if you have cats, the risk is greater because cats groom themselves, which increases the amount of smoke chemicals that enter the body.
Listen Now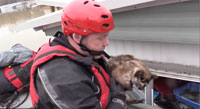 Cat Uses Litter-box as Flotation Device
A very smart cat used its litter box to stay afloat during a devastating flood that had water almost up to the ceiling of his house trailer in Missouri. Two members of the Disaster Response Team from the Humane Society of Missouri pulled up to the trailer in a boat and were able to gently extract the wet cat from the litter box as it floated by a window inside.
Listen Now

Read more about this week's show.
1205. This Man Thinks He's A Dog And Wants The Courts To Recognize It
"Boomer The Dog" Guests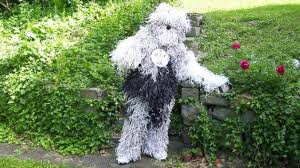 Delivered from obscurity by NatGeo's Taboo, Boomer is a dog in a man's body. Some have issues with a grown man dressing up as a dog, eating dog food, and barking out commands. Boomer was inspired by Disney's Shaggy DA movie and hasn't been the same since. Boomer explains his world in this special Animal Radio interview.
Listen Now
Pet Friendly House
David Beart is building his house especially for his dog. He's teamed up with many manufacturers to stock his pet-friendly dwelling. While this may not seem like a big deal, David may be onto something. The pet industry is the second-fastest growing sector at 58 BILLION dollars this year. It only makes sense that our homes will become more-homier for our furry-friends.
Listen Now
Online Pet Scams
Scambook's Miranda Perry lists off the top scams directed at the very-delicate and vulnerable pet-lover. These include Craigslist scams for pure-breed puppies to Western Union fraud. She even tells us about a guy who impersonated an animal control officer to bilk money out of noisy neighbors. Be listening so you won't be a victim.
Listen Now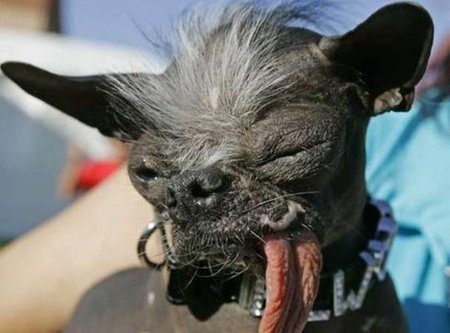 Ugliest Dog Passes Away
A New Jersey canine that was crowned the World's Ugliest Dog and later became the topic of a children's book preaching acceptance has died. Elwood was 8. His owner, Karen Quigley, says the Chinese crested and Chihuahua mix died unexpectedly. The Sewell resident said Elwood had been dealing with some heath issues in recent months but appeared to be doing well.
Listen Now
More Vets Offering At-Home Euthanasia
Christi Winter always tried to give her dog Josie the very best in life, so when it was time to say goodbye, Winter didn't want to do anything less. Winter opted to have Josie euthanized at her home, a practice that isn't new, but is becoming a specialized area of veterinary medicine. At least two companies have cropped up in recent years that recruit veterinarians who deal solely with end-of-life care for pets.
Listen Now

Read more about this week's show.
1204. 'Rare Earth' Keyboardist Talks About Falling Into A Frozen Lake While Rescuing A Dog.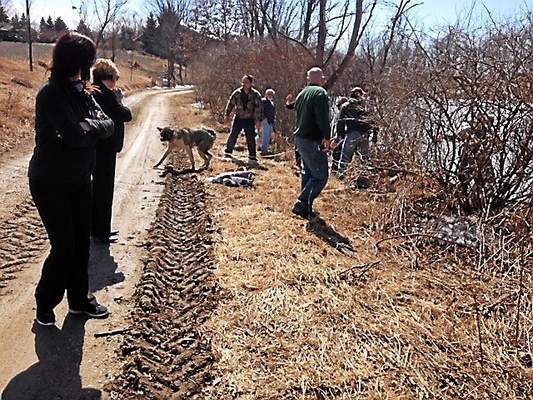 I Just Want To Celebrate
Rare Earth Keyboardist Mike Bruner is our "Hero Person of the Week." He fell into a frozen lake while rescuing a dog that had also fallen in. Mike tells the whole story and even yaps about his menagerie at home.
Listen Now
There's An App for That
Lauren Drabble is pitching her new smartphone app. The software allows you to easily find rescue and resources for injured wildlife. The next time you run into a wild animal that's hurt, you'll know exactly who to contact to help.
Listen Now
Making Video Memories
Imagine a short film that highlights your relationship between you and your pet. Franck Tabouring comes to your house and creates a documentary video featuring your pet as the star. A great keepsake!
Listen Now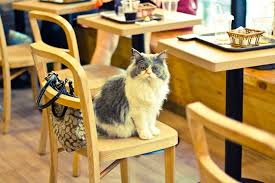 Cat Café
You never have to have your tea alone again. The first feline café is now open. Lady Dinah 's Cat Emporium, it's named after Alice's cat in the fairy tale "Alice in Wonderland," has 11 resident kitties. It costs $8.29 cents for two hours of kitty company.
Listen Now
Performance Standards for Pet Travel Safety Products
Nearly all of us drive with our dogs in the car. And now there are car seats to make sure they're safe in case of a sudden stop or an accident. The Center for Pet Studies has teamed up with Subaru of America in testing car harnesses. They took a look at seven harnesses using a specially designed crash test dog.
Listen Now

Read more about this week's show.
1203. Women Sleep Better With Dogs Than Humans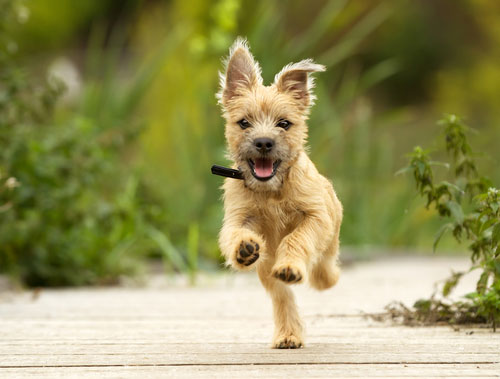 Parsing The Hottest CBD Trend
Topping the list of the biggest pet trends is the use of CBD, a bi-product of marijuana. Dozens of new CBD products have begun popping up. Some might not be so good for your pet and may actually contain arsenic. Dr. Debbie and Lori Brooks explore the pros and cons before you make an informed decision.
Listen Now
Emotional Support Alligator at New Orleans Airport
It's not uncommon to see dogs or cats being used at major airports as a de-stressor. When you step off a plane in New Orleans, you'll meet an alligator. While these alligators aren't necessarily intended to provide emotional support, they are ready to take a selfie and be petted. Director of Communications at the airport, Erin Burns joins us to explain this unique partnership with the Audubon society.
Listen Now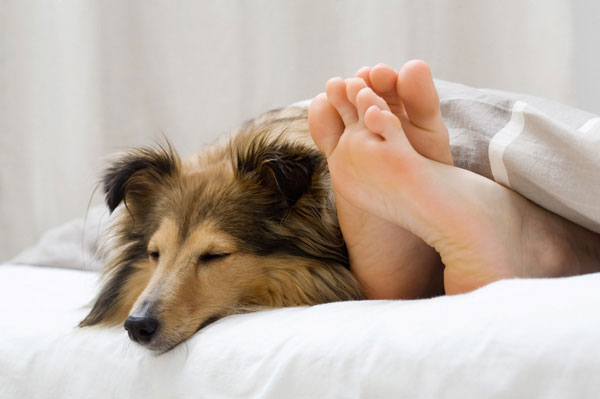 Women Sleep Better With Dogs Than Humans
There's a new study out that shows women sleep better next to dogs than their human partners. 55% shared the bed with at least one dog and 31% shared their bed with at least one cat. Researchers found dogs were less likely to wake their owners in the middle of the night than humans, who were equally disruptive to women's sleep and didn't provide the feelings of comfort and security that dogs do.
Listen Now
Are Kennel Dryers Bad?
If you go to a groomer, you might be very familiar with kennel dryers, used to finish your pet's coat after a grooming. After several tragic accidents, many have become frightened of putting their animal inside the dryer. Dogfather Joey Villani addresses this problem head-on, saying there is nothing inherently wrong with these machines - and instead blaming bad groomers.
Listen Now

Read more about this week's show.
1202. Mayor Takes Dying Dog On Bucket-list Road Trip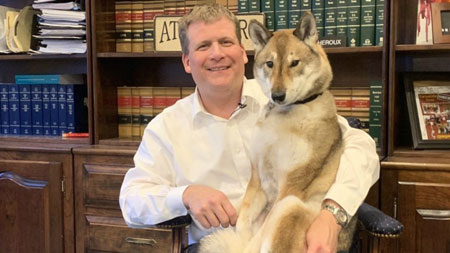 Mayor Takes Terminally Ill Pet On Trip Across America
When someone you love is terminally ill, you may do whatever you can to make the little time left count. Attleboro Massachusetts Mayor Paul Heroux took his dying dog Mura on a cross-country bucket-list trip. He says "Filling up my gas tank: $40. Staying at a sketchy hotel: $60. The look on Mura's face after she just ate a nasty freeway gas station hot dog: Priceless." The animal friendly politician has also gone to far lengths to make his government workplace a pet-friendly environment.
Listen Now
Troubled Teens Find Help
Research back by the Iams Company is now showing that animal assisted therapy can make a significant difference in the recovery of troubled teens. A New Leash On Life, a program designed to match foster dogs with troubled youth, is having a positive effect on the children's behavior and social interaction. Britt Savage Reports.
Listen Now
Alligators At The Airport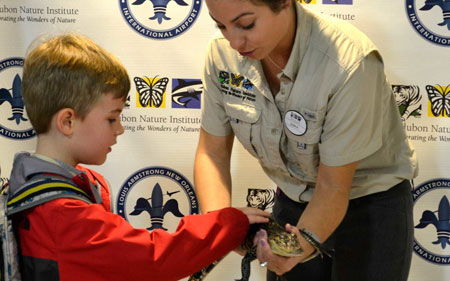 Many airports around the country are helping to de-stress passengers with teams of therapy animals in the terminals. These mostly include dogs and the occasional therapy pig, which struts around the San Francisco airport, or the therapy cats in Denver. Now, there is a new kind of therapy animal appearing at the Louis Armstrong New Orleans International Airport in Louisiana, where they have baby alligators at the baggage claim. The program is part of the airport's new partnership with the Audubon Nature Institute. Selfies are encouraged for that souvenir you won't soon forget.
Listen Now
FDA Reducing Use Of Animals In Research
In keeping with the goals of reducing, replacing and/or refining the use of animals in research, the Food and Drug Administration has released for public comment their proposed research to validate an alternative approach for what they call bioequivalence studies for certain animal drugs. Another proposed change is that for at least two months before a study begins, the FDA's animal care staff will work with the dogs to socialize them and acclimate them to being handled. The dogs will also receive regular veterinary care, including vaccinations and preventive care, so that they remain happy, well socialized and healthy and thus able to be adopted.
Listen Now

Read more about this week's show.
1201. A Loss That's Hard to Explain to the Boss - A Deep Dive Into Pet Loss Grief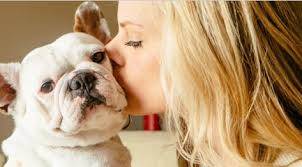 A Loss That's Hard to Explain to the Boss
Losing a furry-companion can be as upsetting (if not more) than losing a human friend. But try explaining that to most bosses and they'll laugh in your face. However, more employers are beginning to include pet bereavement leave in their employment policies. Dr. Sandra Grossman has researched this movement and will explain.
Listen Now
World's Largest Cloning Factory
The world's largest animal cloning factory is under construction in China, with plans to churn out pets, police dogs, racehorses and beef cattle, to be sold on the open market on an industrial scale.
Listen Now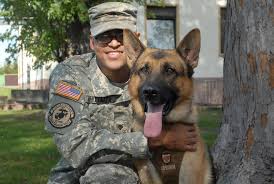 Legislation for Retired Military Dogs
It's a great day for military heroes on both ends of the leash. A bill was recently signed including a provision that will allow U.S. military dogs to be returned to the United States upon their retirement and gives their military handlers first chance to adopt them!
Listen Now
Children with Pets Have Less Anxiety
A new study validates that finding that having a dog to cuddle up to and play with is good for children and are less likely to suffer from anxiety because of it.
Listen Now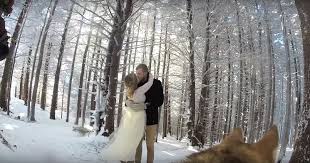 Dog Shoots Wedding Video
On their one-year anniversary, this couple released the most beautiful wedding video to ever be filmed - by a dog. Josh and Addie Burnette strapped a GoPro camera to the collar of their dog Ryder on their wedding day. The result? A two-minute video capturing the most important moments of the day from a "dogs eye view." See The Video
Listen Now
Traveling with Your Pet
Animal Radio Veterinary Correspondent Dr. Marty Becker has three things you should bring when you travel with your pet. He'll help you curb the anxiety and motion sickness associated with pet travel.
Listen Now

Read more about this week's show.
1200. Survey Says 1 in 5 People Admit To Using Their Pets As 'Date Bait' ... And A Whole Lot More.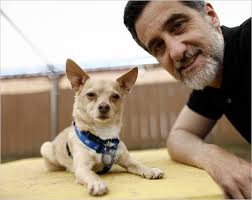 From Wags To Riches
You've most likely seen his work on film even if you don't recognize him. Bill Berloni is an animal trainer for stage and screen. His reality series on the Discovery Channel follows him around as he trains animals from the shelter for TV and movies.
Listen Now
Deadly Old Wives Tales
Dr. Debbie says using Chewing Tobacco to worm your pet could kill them. Still, that's one of the more popular Internet home remedies for pets. Please don't rely on Dr. Google to treat your pets for any sickness or disease. It could easily lead you down the wrong treatment path.
Listen Now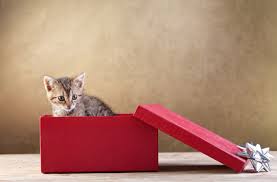 ASPCA Changes Stance On Pets As Gifts
A few years ago, pictures of all kinds of pets in overcrowded animal shelters filled social media as a warning against giving pets as Christmas presents. The ASPCA was just one of several organizations against the idea. However, they've changed their tone. Recently, the ASPCA conducted a survey to learn more about people who acquire pets as gifts. The vast majority of these pets are still in the home.
Listen Now
Canine Motion Sickness
Just like humans, dogs can also get sick in the car. But the reasons may be different. Dr. Debbie will help you determine the best way to approach this common problem. There are even medicines that are indicated for canine motion sickness.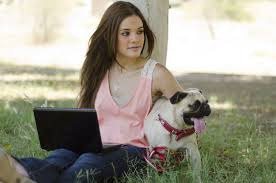 Listen Now
Using Pets As "Date Bait"
A recent survey reveals that owning a dog boosts a man's sex appeal and 1 in 5 people admit to using their pets as 'date bait.' The survey conducted by Match.com also found 1/3 of women and 1/4 of men have been attracted to someone because of their pet. Nearly 50% of the women said they judged potential partners on how they responded to their pet. 54% of men said they wouldn't date someone who didn't like pets.
Listen Now

Read more about this week's show.
1199. Iconic Singer Eric Burdon Shares 'Animal' Stories, Including Living In A Zoo.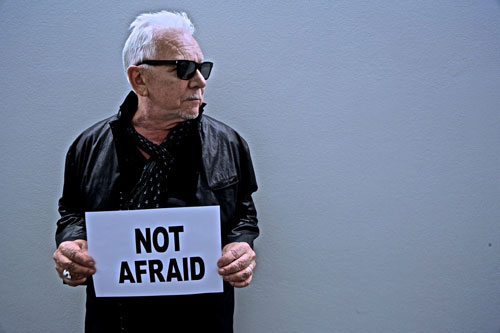 A Real Animal
Singer/Songwriter Eric Burdon (The Animals/War) guests this weekend on Animal Radio. He'll talk about his affinity for Elephants, and what he's doing about it. Eric will also share his experience living in a zoo.
Listen Now
Creating a Fear Free World for Your Pets
When two competing radio hosts get together, they must have something really important to talk about. Sure enough, Steve Dale and Hal Abrams team up to talk about the Fear Free movement and how it can benefit your pet.
Listen Now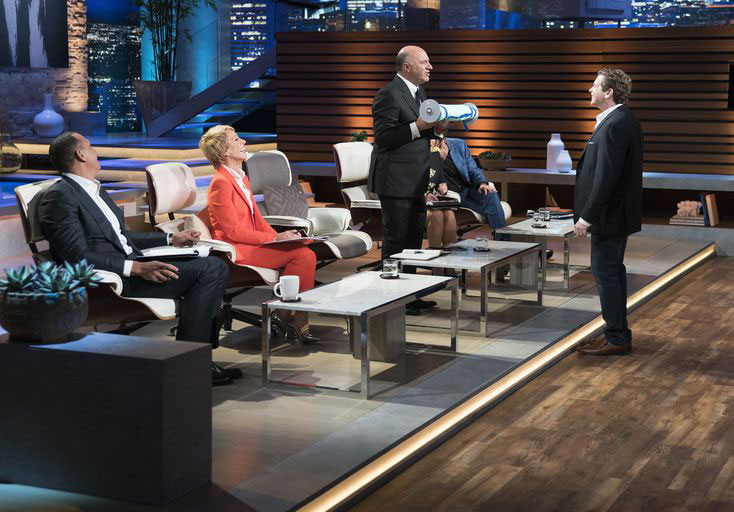 What It's Like To Be On Shark Tank
A dozen Animal Radio listeners were the first to get to try out the Brilliant Pad self-cleaning automatic dog potty. Last week, Brilliant Pad creator got his shot on the ABC hit show Shark Tank. With a half-million dollars in shark backing, Alan Cook tells us about the surreal experience of introducing Brilliant Pad to a prime time TV audience.
Listen Now
Fake Service Dogs on the Rise
19 states have now enacted laws cracking down on people who try to pass off their pets as service animals and Massachusetts is now considering a similar proposal. The toughest of the anti-fake service dog laws already in existence is in California, where the maximum penalty is a $1,000 fine and up to six months in jail.
Listen Now
Whole-Family Pet Cemeteries
You will be hearing more from the Green Pet-Burial Society as our love of pets continues to grow. The group advocates for "whole-family cemeteries," places where the whole family, pets included, can be buried together. The burial of pet remains in cemeteries designated for humans is illegal in many U.S. states.
Listen Now

Read more about this week's show.
1198. Actor John O'Hurley, Musician Tanya Tucker and 'Cat-Daddy' Jackson Galaxy Take Over Animal Radio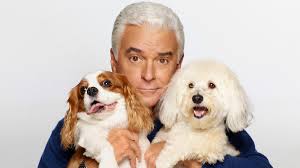 John O'Hurley is Back
Co-host of NBC's Thanksgiving Day National Dog Show; actor John O'Hurley (J. Peterman on Seinfeld) is back for the 14th year to share fun stories about the dogs in his life. He'll also take a stab at pronouncing the new breed names in this year's Thanksgiving Day show. At home, John has two dogs, a Cavalier King Charles named Sadie and a Havanese named Lucy. John says that everything he knows about dogs he learned at the National Dog Show from the breeders and from walking up and down the aisles full of dogs. So when he was looking for new family members, he knew what type of dogs he wanted. John states that dogs are not trials. You should learn about the dog you are interested in and shouldn't get a dog to try it out and see if it will work. The shelters are unfortunately full of too many dogs that were trials.
Listen Now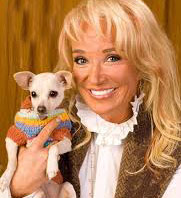 Country Star Tanya Tucker Guests
Musician Tanya Tucker joins the Thanksgiving celebration live from Nashville. She has a menagerie of animals and plenty of anecdotes to go around. This is the first time for her on Animal Radio…we'll be gentle. But this ain't her first rodeo. Years ago, Tanya tells us that she lost one of her Chihuahuas in the hills of Malibu, California, for 9 months. He was eventually found about 60 miles away due to a microchip. She was in Nashville when she got the call and they had an incredible reunion, with both of them going crazy!
Listen Now
Don't Stuff Your Pet With Thanksgiving Leftovers
Thanksgiving is all about enjoying time together - family, friends, and great food. In many households the family pet may also sample a taste from the holiday table; a morsel of turkey breast for Tabby or a side of fixings for Fido. Tuned in to those enticing smells, our pets know how to manipulate us with a flutter of sad puppy dog eyes or incessant meowing. Sharing these Thanksgiving goodies with our pets can put their health in jeopardy, but many of us do it. Over 60-percent of pet owners confess to sharing their holiday meal with their pets, but that doesn't make it wise.
Listen Now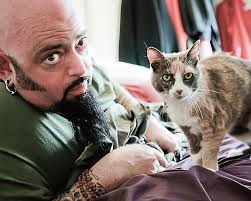 My Cat from Hell
Animal Planet host, Jackson Galaxy is back to yap about his awesome book. Jackson and Kate (his partner in crime) will show you how to make your house cat-friendly without forsaking aesthetics.
Listen Now
Banning Shock Collars
The Scottish government is asking residents there for their opinions on electric shock collars, used to train cats and dogs, and if they believe the collars should be banned. Wales, Sweden, Denmark and Germany have already banned shock collars, but supporters of them say they can be used successfully as a last resort - and have compared the pain inflicted to a static shock. Meanwhile, shock-collars are still legal in the United States; the usefulness is still in question. Sometimes a dog will "take the hit" if his/her drive is high.
Listen Now

Read more about this week's show.
1197. Should You Trust CBD For Pets?
CBD for Pets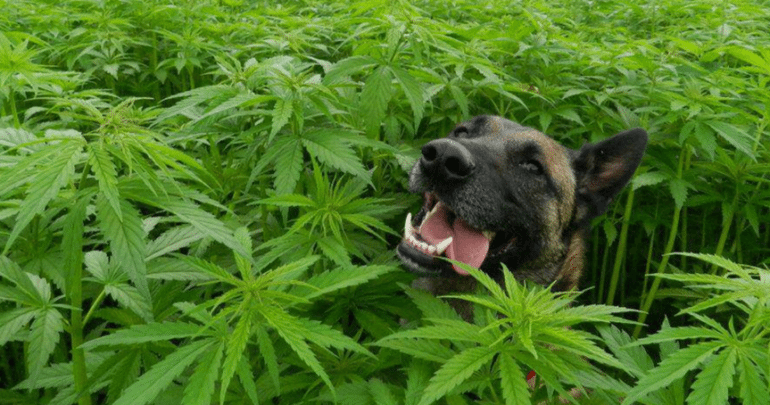 You've probably heard about CBD, or Cannabidiol, a cannabis compound boasting significant medical benefits. Research on the safety and efficacy in pets is still in its early stages according to Dr. Joe Wakshlag. He'll help us parse out all the claims and navigate the double-talk.
Listen Now
Selfies Include Pets
Pet owners are being asked if, and why, they include their cat or dog in selfies posted to social media as part of new research into our relationships with our pets. Dr. Lori Kogan, of Colorado State University, said the study indicated 50% of pet owners had their pet as their feature photo on their devices and that behavior offers insights into the close bonds between people and cats and dogs.
Listen Now
Put Your Phone Down and Stop Ignoring Your Pet
Data from USC's Annenberg Center shows that on average Americans spend nearly 24 hours per week online. Research suggests that pets may get anxious and even depressed when we spend too much time on our smartphones.
Listen Now
Skunked
"The worst thing you can do when your dog has been sprayed by a skunk is to use tomato juice." That's according to Animal Radio's very own 'Dogfather' Joey Villani. Besides not being effective, it's also pretty messy. But fear not! Joey has the perfect recipe of household products to fix this smelly problem.
Listen Now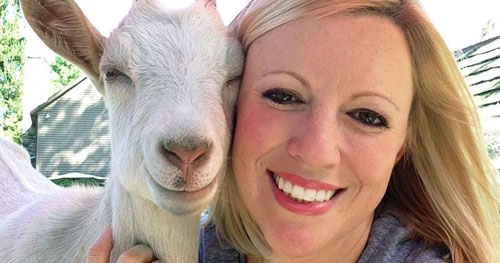 Peace, Love, Goats of Anarchy
Leanne Lauricella gave up her NYC corporate job, traded in her Mercedes for a pickup truck, and decided to care for handicapped goats. She'll never look back! She says it was the best decision ever. She has taken-it-up a level by integrating her love for goats throughout social media. The Goats' online fame landed them on Rachael Ray. Leanne has even published 6 books.
Listen Now
Chicken-Nugget Eating Alligator Evicted From Home
Authorities in Kansas City, Missouri, discovered an unexpected occupant when they went to evict a man from his grandmother's home. Inside the home, police found a 7-foot, 200-lb. alligator. The grandson said the pet gator was only 15 inches long four years ago and grew bigger over time on a steady diet of chicken nuggets. He added the alligator is afraid of the dark and thunderstorms.
Listen Now

Read more about this week's show.
1196. Actor Ed Begley Jr. Talks About Your Pet's Carbon Pawprint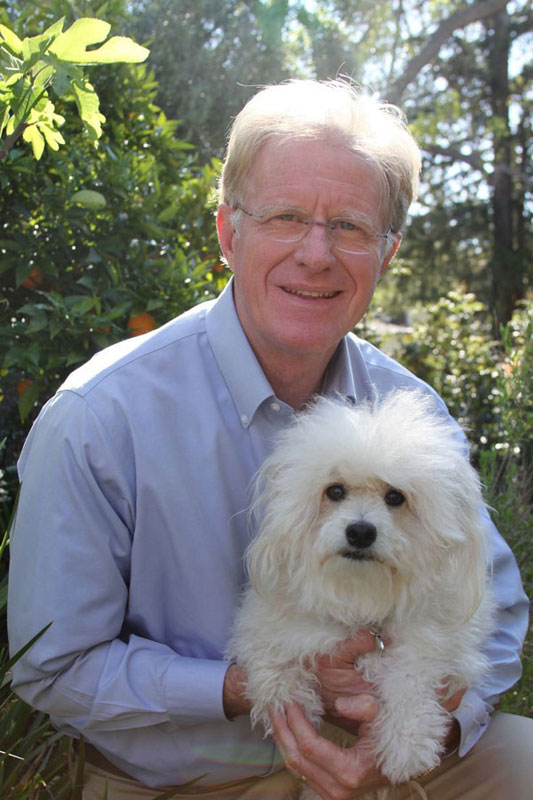 Your Pet's Carbon Paw-print
Actor Ed Begley Jr. is well-known for being green before green was cool. He'll share ideas for reducing your pet's carbon paw-print and saving money at the same time.
Listen Now
Canine Fender Bender 
A woman recently returned from her shopping trip at the mall to discover her car had been hit by a vehicle driven by three dogs. She later learned the owner had left it running with the animals inside and they somehow managed to put it into gear.
Listen Now
Top Pet Accident-Prone States 
Petplan Pet Insurance compiled a list of states that are more likely to have accident prone pets. California tops the list followed by Pennsylvania and New Jersey.
Listen Now
Rawhide
What's wrong with a little rawhide treat now and then? A lot! Besides the lacks of nutritional value, it is commonly a choking hazard. Dr. Debbie sees choking cases in her office several times a year caused by splintered rawhide treats. Some are fatal!
Listen Now
Benefits of Pets at Work 
A new study supports the stress reducing benefits of bringing your pooch to work. The study also reveals that workers have an increased level of job satisfaction and work productivity as well as higher staff morale.
Listen Now

Read more about this week's show.
1195. Dog Learns To Skateboard By Watching Neighborhood Kids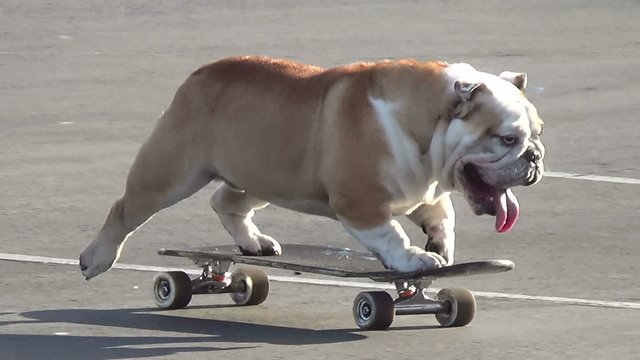 George The Skateboarding Dog
Nadine Singel never tried to train her bulldog to skateboard. When you see him surfing the concrete with such passion and skill, it's hard to believe that he picked up the sport by watching neighborhood kids skateboarding. You'll love George's story.
Listen Now
Why You Should Adopt A Senior Pet
Senior pets are often the most undesirable pets to adopt. But seniors actually make great pets. So says Kim Skarritt, founder of the Silver Muzzle Cottage, a rescue and hospice for older dogs. She's committed to making the last months of a pet's life comfortable and happy.
Listen Now
The Lucrative Pet Treat Business
Anyone looking to cash in on the booming pet products business would be smart to investigate making pet treats, which have outpaced both dog and cat food in the last five years in the US. New research shows that pet treat sales increased by 29%, growing to more than 4 billion dollars of the retail pet products industry.
Listen Now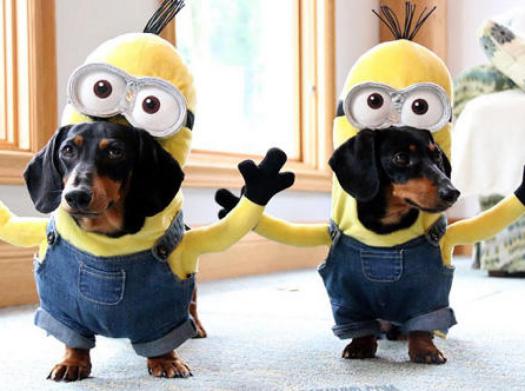 Most Popular Top Pet Costumes For This Year
If you are one of the many people who just love Halloween, you may already have your pet's costume. But if you don't, we have your list of the top ten costumes for pets this year. It turns out that this year you'll likely be seeing a lot of cats that look like dogs and dogs that look like cats. About 20% of pets will be parading around in costumes this Halloween.
Listen Now
What You Need To Know About Rabies
Pet World Insider Robert Semrow says many pet parents have heard of, but may not truly understand what Rabies is or how it can affect our pets and us. Rabies is a serious illness that can have fatal consequences. This is one of those illnesses that you can be very proactive with. Have a strategy and understanding of the risks to you and your pets.
Listen Now

Read more about this week's show.
1194. Can Your Dog Be Repossessed? ASPCA Goes After Predatory Lenders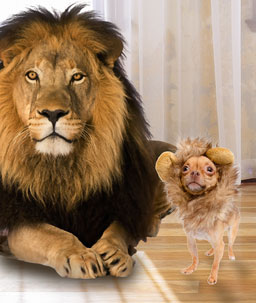 Celebrating Halloween With Your Pet
A mere 16% of us dress our pets for Halloween. This year, there are more choices than ever for unique costumes. Costume maker Allison Albert shares her latest and greatest designs. Dr. Debbie has tips for those pets that just aren't into this scary holiday.
Listen Now
Common Flea Meds Causing Seizures
The FDA has issued a warning that flea medications in the Isoxazoline class such as Bravecto, Credelio, Nexgard and Simparica may do more than just combat flea or tick infestations. It turns out they all have the potential of causing seizures, muscle tremors or other neurological problems in pets.
Listen Now
L.A. Bans Sale Of Furs
Los Angeles is the largest city in the U.S. to ban the sale of fur. The city council has voted unanimously to move forward with the ban, which will take effect 24-months after final language is passed. The ban will prohibit the sale of coats, handbags, shoes, hats, jewelry, accessories and other products made in whole or in part of fur.
Listen Now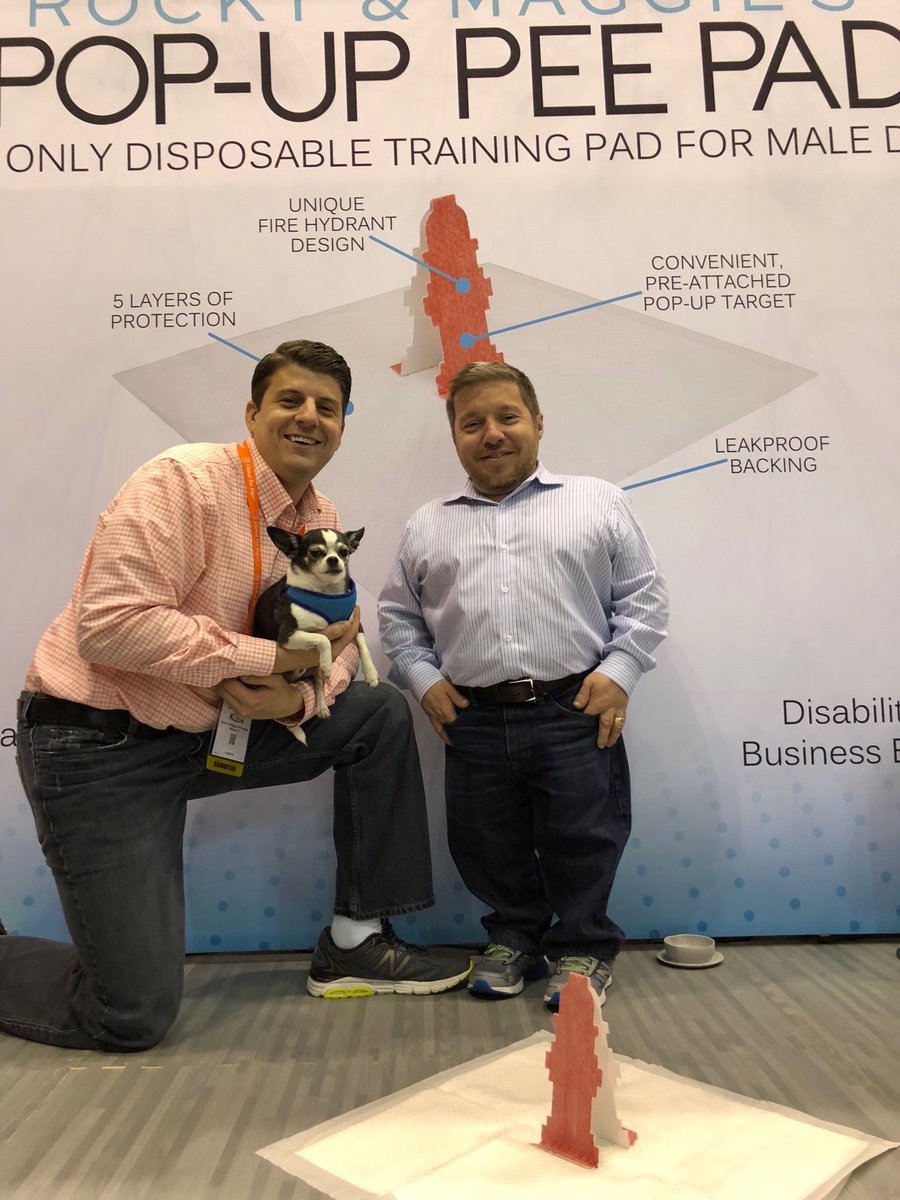 Pop Up Pee Pads
Bill Klein (TLC's The Little Couple) invented a pee pad with a pop-up fire hydrant. He says it cured his dog's inappropriate urination and it can help other dogs. Bill's business is enjoying success. He says humor coupled with social media is the best marketing. The Little Couple reality-star says he's proud to be in the "pee-pad" business because his product addresses a grand problem that affects so many dog owners.
Listen Now
ASPCA Fighting Predatory Lenders
The ASPCA (American Society for the Prevention of Cruelty to Animals) has filed a lawsuit in New Jersey on behalf of two sisters who unknowingly entered into a pet leasing agreement so they could purchase an 8-week-old Golden Retriever puppy from a pet store. Both the lender and the pet store are targeted in the lawsuit. Pet stores and online puppy sellers offer pet leasing schemes to make high priced puppies appear more affordable. Consumers may think they are opting for a standard payment plan, but many of these arrangements are actually leases where the consumers are required to make inflated monthly payments while the leasing company retains ownership of the dog. At the end of the lease, the consumer is required to make an additional payment if they want to keep the dog. For the sisters in this case, they will have paid a total of $5,300 at the end of the 24-month period to fully own their dog, now named Cooper, whose original purchase price was $3,500.
Listen Now

Read more about this week's show.
1193. Pet Marijuana Toxicity A Growing Problem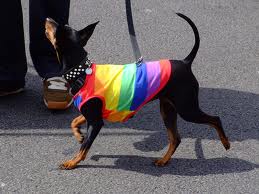 Can Dogs Be Gay?
Dogs may exhibit behavior that we, as humans, construe as sexual behavior. The truth of the matter is that it has more to do with dominance and not sexual preference. Alan Kabel unravels the mystery that has many of us scratching our head in confusion.
Listen Now
Flight of The Butterflies
Dr. Chip Taylor was the advisor of the 3-D hit IMAX movie "Flight of the Butterflies." He explains the intriguing migration of the Monarch from Mexico to Canada. You might be surprised about the life of this casual insect.
Listen Now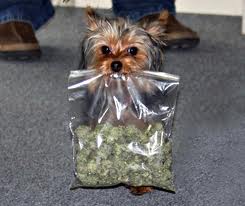 Dogs Get High On Pot
Pooches getting high on pot is an increasing problem in states where medical marijuana is legal. Veterinarians say what used to be a rare problem is becoming alarmingly more common, and the results can be deadly. Dr. Stacy Meola says "Dogs most commonly get stoned by eating their owner's pot-enhanced foods." Our own Dr. Debbie White is upset when owners won't come clean in order to save their pet.
Listen Now
Who Better To Find A Lost Dog Than Another Dog?
Anne Wills is the founder and executive director of Dogs Finding Dogs, a Baltimore-area nonprofit that uses trained tracking teams to search for lost pets.
Listen Now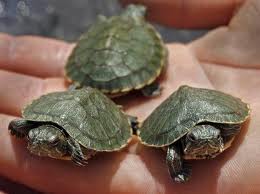 Armed & Dangerous Turtles
If a pet turtle shows up at your home, do not take him in. He is considered armed and dangerous. No joke. According to the Centers for Disease Control and Prevention (CDC), the number of Salmonella cases linked to tiny breeds of the reptile is on the rise.
Listen Now
Dog Hitchhikes Under The Hood
A dog survived a 110-mile trip beneath the hood of a Chevy Silverado with the blazing Southern California sun above. Jaime Magana of Chino says he had no idea there was a dog hitching a ride in the engine compartment until he stopped in San Clemente for lunch.
Listen Now

Read more about this week's show.
1192. Actress/Comedian Nicole Sullivan Talks About The Kitty Bungalow Charm School for Wayward Cats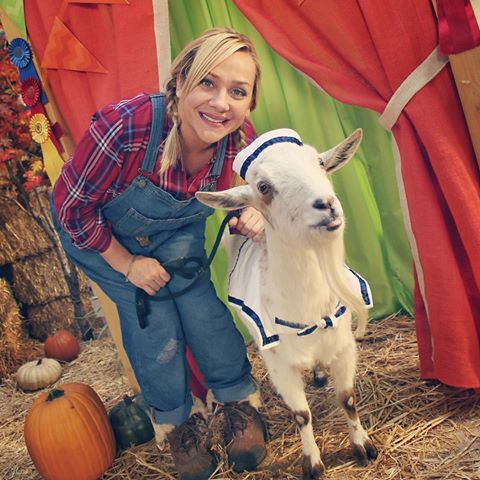 Funny-lady Nicole Sullivan's Sleeping Arrangements
America's Favorite Dog Walker, actress & comedian Nicole Sullivan (King of Queens - MadTV) is our guest. She wants you to know about the Kitty Bungalow Charm School for Wayward Cats. She's also wants you to know her sleeping arrangements.
Listen Now
DON'T Give Your Dog a Bone
Vets are now warning people not to give their dog a bone because it could kill them. And, if you're thinking that only applies to cooked bones, which break and splinter much easier, that is not always the case. Surgery is usually needed to remove any blockage and in some cases, the damage caused by bones is so serious that it can be fatal.
Listen Now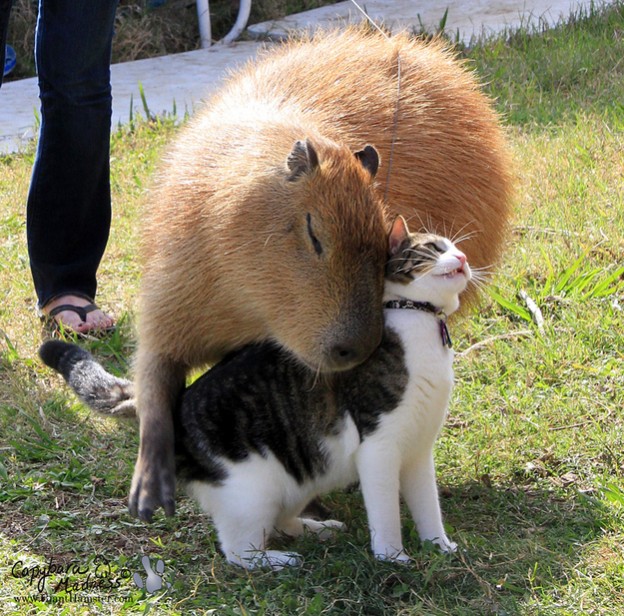 120 Pound Rodent
The word rodent implies ugly unwanted, little creatures that sneak into your home and freak out a lot of us. There is a 120-pound rodent in Texarkana that is genuinely loved, hugged and even given home-cooked meals. His name is Chico and he's a Capybara, a species National Geographic says is, "The World's Largest Living Rodent."
Listen Now
Creating a Foster Revolution
The mastermind behind the world's largest pet adoption website, Petfinder, is working to change the way un-adoptable animals find homes. Betsy Saul created the website 911FosterPets.com to unite transitional pets with foster parents.
Listen Now

Read more about this week's show.
1191. What's It Really Like To Clone Your Dog? Comedian Elayne Boosler Guests.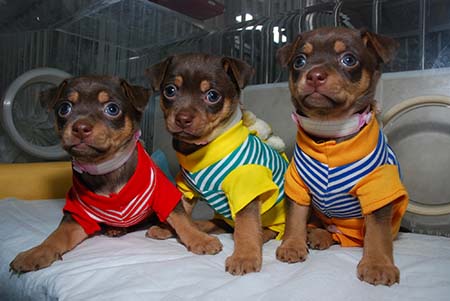 He Cloned His Dog!
George Semel cloned his dog after it was mauled by a Rottweiler. Now the Koreans are holding his three cloned puppies for ransom. They want more than the $50,000 he was initially asked to pay. And what proof does he have that these are actually cloned animals? None yet. Join us as TLC's "I Cloned My Pet" films this compelling interview.
Listen Now
Cemetery Welcomes Man's Best Friend
Families have been known to skirt cemetery rules in trying to reunite Fido or Patches with their owners, slipping a tiny tub of ashes into a casket or sprinkling their remains at a grave site when no one's looking. But come spring, animal lovers won't have to be so sneaky anymore in one state.
Listen Now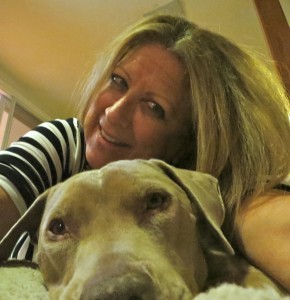 Elayne Boosler Guests
Yes, she's one of America's most outstanding comics, but she's also an animal advocate with her own 501c3 organization created to help the smaller shelters save animals. Find out why she hates the Humane Society of the United States and the ASPCA.
Listen Now
Should Groomers Be Licensed?
After several news stories about bad groomers giving bad cuts or even cutting off ears and super-gluing them back on, a few legislators want to make licensing groomers mandatory. The crusade continues in California.
Listen Now

Read more about this week's show.
1190. Baby Boomers Giving Up On Pets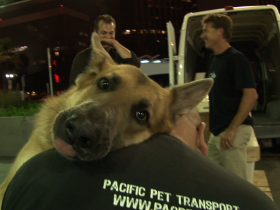 Moving Animals For The Rich And Famous
If your last airplane flight had you sitting next to a baboon, it could've been for a client of Pacific Pet Transport, the latest company to get a Reality TV show. They move animals for the rich and famous. From rhinos to snakes, James Nelligan shares their travels and spills the beans on Alanis Morissette and several other big names.
Listen Now


Banned Pit Bulls
Breed Specific Legislation (BSL) has many up in arms over these ridiculous laws. What's the real story behind Lennox, the dog put to sleep simply because he was a Pit Bull in a county that outlaws them. Even big cities like Denver are saying "no" to Pit Bulls. Good laws or just plain arrogance? Tammy Crew tells you about an organization that has formed to fight BSL.
Listen Now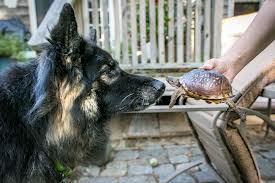 Rogue Turtle
Searching for an escaped turtle requires more thinking than walking. Zeke couldn't have gone far. Driving that shell around town can't be easy, and top-speed is about 300 yards per hour. Still, after much searching, and a blast of publicity that has made him a North Shore celebrity.
Listen Now
Baby Boomers Giving Up On Pets
While we have heard about people abandoning animals because they couldn't afford them any longer, it's more likely the decline in ownership is due to people choosing not to bring new pets into their households after their old pets have passed away, Stephen Zawistowski, science advisor to the American Society for the Prevention of Cruelty to Animals (ASPCA), says that the aging baby boomer population may be part of the reason why fewer pets are in homes.
Listen Now
No More Fried Green Tomatoes
While you shouldn't be feeding your dog table scraps anyway, now there is a warning to avoid green tomatoes altogether. The chemicals in un-ripe tomatoes and even raw potatoes can easily cause your dog to go into seizures. Dr. Debbie has what you need to know to protect your pup.
Listen Now

Read more about this week's show.
1189. The Most Bizarre And Exceptional Dogs, Cats, Fish, Birds And Insects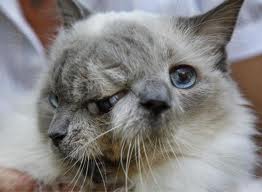 Ripley's Strangest Animals
Ripley's Believe It Or Not is back for their parade down Animal Radio avenue with the most-bizarre and exceptional dogs, cats, fish, birds and insects. We are proud to have more giveaways of the new coffee-table book.
Listen Now
Smartphones for Cows
The age-old task of determining when your milk-cow is in heat is over. A French company has designed a cell-gadget that attaches to the cows genitalia and automatically texts you when it detects an increase in temperature and movement; both signs of being in heat.
Listen Now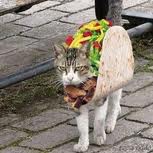 Fall at the Vet Clinic
Dr. Debbie is already seeing her usual increase in business this time of year. From candy poisoning to consumed costumes, Autumn always means trouble for thousands of pets across the country. Debbie will tell you what you need to know to stay out of the hospital.
Listen Now
Pet Pix Boost Productivity
Sarah Kliff reports on a study that proves putting pictures of baby animals on your desk can actually increase the amount of work that you achieve. Find out what makes this so. Then start digging out those photos of kittens and puppies.
Listen Now

Read more about this week's show.
1188. Grab Your Pet For This Live 'Blessing Of The Animals'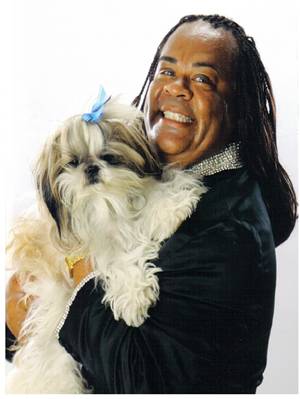 Blessing of the Animals
He's back to bless your dogs, cats, fish, birds, snakes, and even your iguanas! Dr. James Capers claims to be fluent in "parrot" among other languages. His charismatic personality will put a smile on your face and his blessing will bring your pet years of happiness.
Listen Now
Rock Eating Kitty
Dr. Debbie takes on some of America's biggest challenges every week. This week it's all about a cat that eats rocks. What would make a kitty do such a thing. How do you stop this behavior before it becomes trouble?
Listen Now
Craigslist Scam On Lost Pets
Losing a pet is an emotional time for any pet owner and the best possible scenario is for your pet to come home on its own, the next is to receive a call from someone who found your pet, safe and uninjured. The Connecticut Humane Society has issued a warning about a scam, preying on vulnerable pet owners.
Listen Now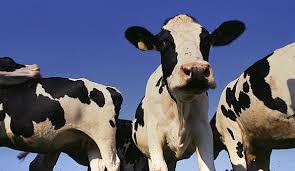 Candy Eating Cows
You know what they say: "If life gives you bulk quantities of defective candy unfit for human consumption, make chocolate-laced cattle feed." Or that's what they say in Kentucky apparently, where an industrious cattleman has responded to skyrocketing corn prices by swapping out the corn in his 1,400 cows' diets for low-grade candy.
Listen Now

Read more about this week's show.
1187. Comedian/Actress Debra Wilson Talks About Long, Slimy, Slithering Pets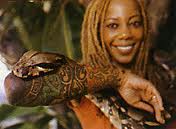 Actress/Comedian Debra Wilson Guests
Debra Wilson has a thing for long, slimy, slithering reptiles. In fact, he shares her life with one. Get all the gooey details and find out why she's Nuts for Mutts.
Listen Now
Dancing Dogs
Author Jon Katz is back and this time he's sharing short stories about our strange and unique connection to our animals. You're not alone when you spoil your furry family.
Listen Now
Special Dog Gets Second Leash on Life
Nakio was a prime candidate to be euthanized when rescuers found all four of his paws frozen and useless. That until Christine Pace came into his life and arranged for prosthetics for all four of his feet.
Listen Now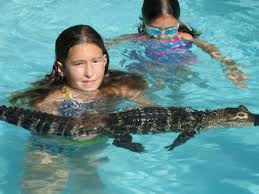 How About A Kid's Party Where You Swim With The Alligators!
A Florida company has decided to offer children unique pool parties the kids will likely never forget. The folks who run Alligator Attractions in Madeira Beach are offering live alligators that swim with the children at area pool parties.
Listen Now
Jerseyans Are Split on Dog Seatbelts
A poll says New Jerseyans are split on car seatbelts for dogs. 45% of residents favor the idea, but a solid 40% oppose it. Violators are subject to a $20 ticket.
Listen Now
Bully Sticks Recalled
Yet again, this popular dog treat is being recalled because of salmonella contamination. While a majority of the recalled product comes from Asia, you might be surprised to know it's packaged as "Made in the USA."
Listen Now

Read more about this week's show.
1186. Clint Eastwood's Daughter, Alison Shares Animal Stories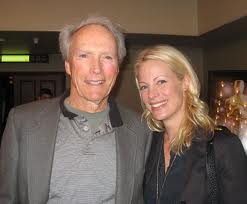 Clint Eastwood's Daughter Talks Animals
Alison Eastwood talks about her Reality TV show on Nat Geo. "Animal Invaders" focuses on exotic animals that are living in inadequate conditions. Alison talks about life with dad and says Clint is allergic to horses, making much of his early days of film a tough act.
Listen Now
Living Piggy Bank
A Florida couple doesn't seem to have any need for a piggy bank, since their ten-year-old beagle Arnie appears to be more than willing to fill the role of money-holder. Corey and Hope O'Kelley say their canine companion has twice swallowed hundreds of dollars in cash. The O'Kelleys were able to recover $100 after it passed through the dog's system, but they weren't as lucky when Arnie came back for a second expensive meal last month.
Listen Now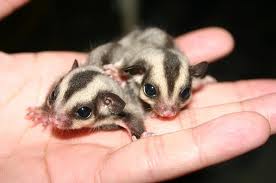 Sugar Gliders as a Pet
Dr. Laurie Hess is a small exotic pet veterinarian. She says we are woefully uneducated about the husbandry of birds and other small pets. The good doctor tells us about some great alternatives to dogs and cats, like the marsupial Sugar Glider.
Listen Now
Dogs Banned From Downtown
A western Pennsylvania city working hard to revitalize a key 10-block stretch of its downtown business district is considering banning dogs from the area as part of the plan. Officials in Beaver Falls, population 10,000, believe part of the problem is that larger dogs, including Pit Bulls and Rottweilers, are sometimes left tied to parking meters by their owners.
Listen Now
Dog Holds Vigil At Grave For Six Years
A faithful dog is refusing to leave his master, even though he's been at his side for six years in a graveyard. An Argentinean newspaper reports the dog ran away from home after his owner died. One week later, the man's family found the German Shepherd wailing by his owner's grave.
Listen Now
360 Dogs Died From Jerky Treats Made In China
In the past year and a half, at least 360 dogs and one cat have died in the U.S. after eating chicken jerky pet treats made in China, according to a new online summary posted by the FDA. Meanwhile, more than 2,200 reports have come in to the agency from pet owners claiming their animals were sickened or died after eating these products.
Listen Now

Read more about this week's show.
1185. Nat Geo's Dr. Pol Talks About Having A Camera Crew Watch His Every Move.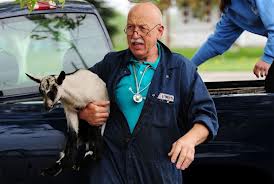 Nat Geo's Incredible Dr. Pol
Not only is he Incredible, but he has quite the sense of humor also. Dr. Pol describes what it's like to have a camera watching your every move, including when his arm is two feet up a cow's ... well ... you know.
Listen Now
Puppy IN Pants Results In Animal Cruelty
A Colorado woman has been arrested on suspicion of animal cruelty after allegedly shoving her Chihuahua puppy down her pants. The incident occurred during a domestic dispute in which policed found Johna Turner arguing with a man. When police arrived, eyewitnesses told them to search Turner's pants and when they did a Chihuahua fell out.
Listen Now
DNA Poop Patrol
A homeowners association in Texas is trying to collect samples of dog poop for DNA testing. The HOA says too many dogs are doing their business in common areas, and they want a database of DNA profiles. That way, future messes will be matched to the correct owners in the small condominium complex, who will then be fined.
Listen Now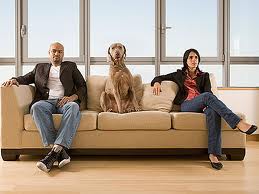 Couple's Fight Over Dog
Pet insurance company Esure say dogs cause 156 fights per year per family. The most contentious canine disputes center around who will take the little guy for a walk, whether he's allowed in bed, and where he goes when family vacations. 17% of doggie disputes leave owners sleeping on the couch.
Listen Now
Foul Mouthed Cockatoo Offends Neighbors
A Rhode Island woman's allegedly foul-mouthed cockatoo is being accused of ruining her neighbors' quality of life. According to the "Boston Herald," Lynne Taylor is scheduled to return to court next week to fight allegations that she violated a city animal noise ordinance. Taylor's neighbors, her ex-husband Craig Fontaine and his girlfriend Kathleen Melker, say Taylor trained her pet bird Willy to yell curse words at them.
Listen Now

Read more about this week's show.
1184. Actor Jamie Farr Talks Animals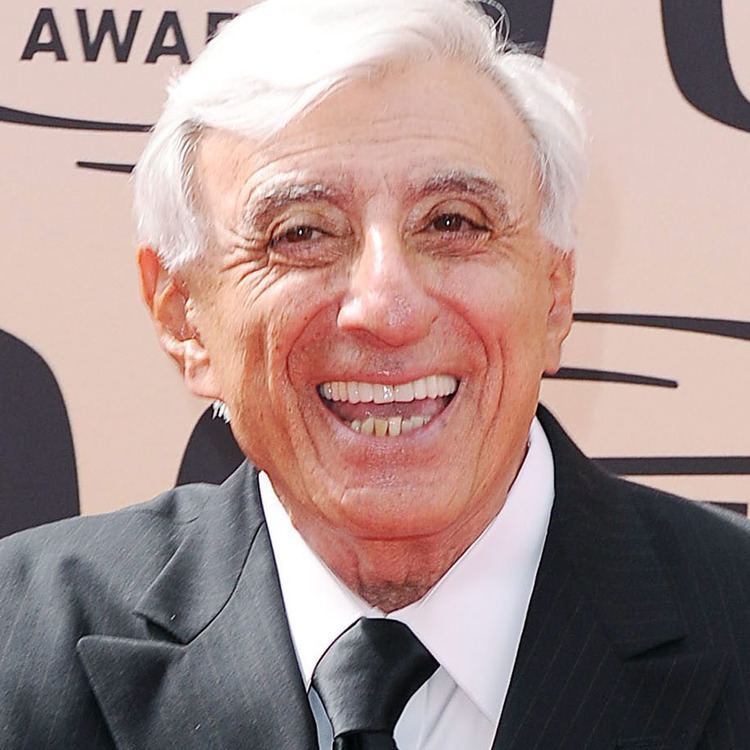 M*A*S*H's "Klinger", Jamie Farr Guests
Known for his outlandish role on the long-running series M*A*S*H, Jamie Farr started his career cleaning the cages of chinchillas. Animals have always been a part of his life and he's proud to share his story.
Listen Now
What Are The Chances Your Pet Will Be Lost?
The ASPCA did a survey of pet owners to find out if they ever lost their pets. A Whopping 15% misplaced their furry companion in the last 5 years. What is the best technique for keeping track of your dog or cat, or even iguana? ASPCA's Dr. Emily Weiss explains.
Listen Now
Man Breaks No Laws Dressing As A Goat
The Utah photographer who spotted a person dressed like a mountain goat on an Ogden hillside is describing his encounter. Coty Creighton says the photos showing a costumed human mingling with real wild goats on Ben Lomond Peak. State officials say mountain goats can become aggressive and inflict serious harm. They also worry the individual dressed as a goat could be mistaken for wild game by hunters.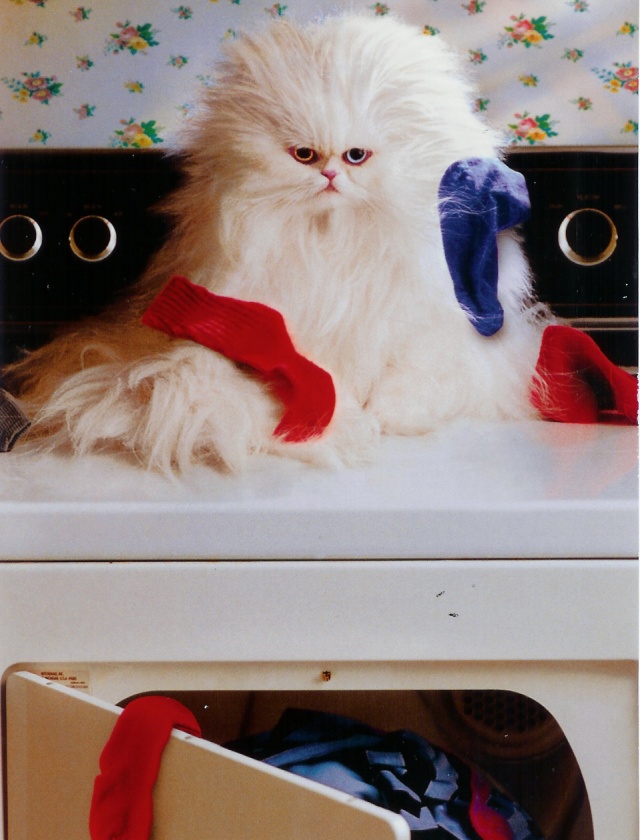 Listen Now
Don't Toss The Cat In With The Laundry
A Scottish woman will most likely sort her laundry a little more carefully after she accidentally tossed her cat in the washing machine. Emma Lothian says her family's ten-week-old tortoiseshell, was apparently sleeping in the laundry basket with a pile of dirty clothes, and wound up going through the hot-water wash cycle before she was discovered. Lothian says she first noticed something was wrong when Tinker wasn't running around her legs as she did her usual chores, and eventually heard a noise coming from the washing machine. Lothian saw Tinker stuck on top of the clothes and pried open the door to get her out. Vet John Buxton, who says he's never seen a case like this, put the cat in a heated oxygen chamber, and she eventually made a full recovery.
Listen Now
If You Want To Put More Playtime Into Your Life, Get A Dog!
A recent poll shows that adults who have a dog are 30% more likely to carve out opportunities several times a week to play. And for 61%, the play companion they enjoy the most is their dog. By comparison 48% would rather play with their spouse or significant other.
Listen Now

Read more about this week's show.
1183. Is Pet Insurance Worth It?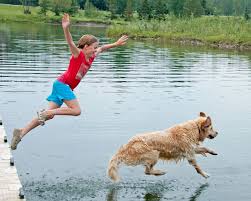 Lake Algae Can Be Harmful For Your Dog
If your dog likes to swim, it's probably best to make sure he only swims in the pool this summer. Pollution Control Agency is asking swimmers and pet owners to be aware of algae-ridden lakes and foul-smelling water after toxins from the blue-green blooms killed some dogs last month.
Listen Now
Should You Have Pet Insurance?
If you don't have it, you've probably asked yourself whether you should have pet insurance for when the unexpected happens. Since pets are living longer and our veterinary medicine has advanced, options for emergency treatment can be costly unless you have insurance. But that doesn't necessarily mean, "go out and get it." Doc Halligan has important tips for deciding if you should get it and choosing the right policy.
Listen Now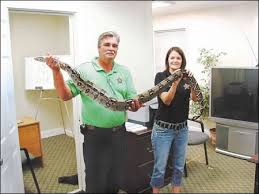 Take-Your-Dog-To-Work-Day Now Includes Snakes and Pigs
As take-your-dog-to-work-day becomes the everyday norm in many offices; owners of less common pets have begun to demand equality. If dogs are welcome at work, then others feathered, furry, winged and scaly companions should be allowed at the office too although some co-workers don't agree. Snakes are allowed at the Seattle headquarters of Amazon.com. About 8% of U.S. companies allow pets at work, and the practice seems to be especially prevalent among tech firms.
Listen Now
Finding Jobs for the Un-adoptable
Pete Coppolillo is scouring shelter for dogs that display traits undesirable for adoption. He's especially looking at prey drive, as these dogs make excellent "working conservation dogs." And Pete is happy to give these dogs a job and a home.
Listen Now

Read more about this week's show.
1182. The 10 Weirdest Animal Laws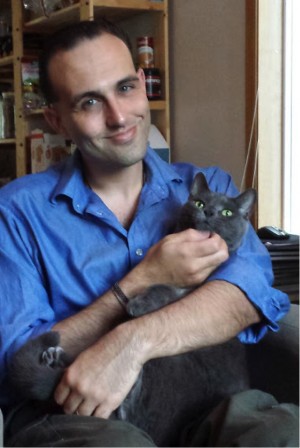 Strange Animal Laws
David Rosengard, a Staff Attorney for the Animal Legal Defense Fund (ALDF) explores the 10 Weirdest Animal Laws on the Books. He'll also share some of the important work the ALDF does for animals worldwide by being a voice for the voiceless.
Listen Now
How Much Would You Spend to Save Your Pet?
More and more pet parents these days are willing to go the financial distance for their pets to give them the best. Americans dog owners spend $2,033 toward their pets on average each year and cat owners about half that at $1,042. But when pet owners are forced to choose between big vet bills and the life of their furry friends, dog owners are willing to pay around $7,000 more than cat owners according to a new survey. So what's the actual number? Those who have dogs say they're willing to spend up to $10,725 to save their pets, while cat owners say they're willing to spend up to $3,454. But for those people who had both cats and dogs, they'd be willing to spend up to $10,200 on average for either their cats or dogs.
Listen Now
Spare Fido the Advil
Ibuprofen is the #1 medication about which the Animal Poison Control Center (APCC) receives calls. Never, ever, give a dog ibuprofen without first consulting a veterinarian. Pets metabolize ibuprofen differently than humans and even small amounts of the human pain reliever can be dangerous to animals. Giving your dog ibuprofen can cause vomiting and gastric distress and could also lead to seizures, coma and death. APCC's annual report breaks down the most common pet toxins across the nation. Popular brands of ibuprofen include Advil, Motrin and Midol.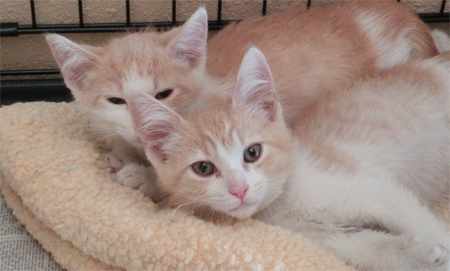 Owner Leaves $300,000 to Her Cats
A couple of cats in New York will be living a better life than many of us after their elderly, wealthy owner passed away and left them $300,000 in her will. A health care aide who worked with their former owner is now caring for the cats, Troy and Tiger. Now they are trust fund cats.
Listen Now

Read more about this week's show.
1181. The Cat That Steals Underwear From Neighbors
Sloth Love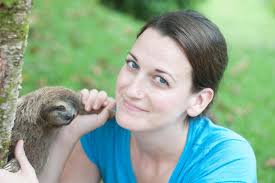 Most every social media butterfly has seen at least one cute video of a sloth (if not, check out our Facebook page). These litter critters are so cute, that many people want one as a pet. Photographer Sam Trull says she "went to Costa Rica for the primates but stayed for the sloths." She has the lowdown on sloths, and she says people think they're slow. She says "they can be fast when they want to, and their nails are pretty scary too."
Listen Now
Personal Pet Check Up
You know your pet better than anyone else, including your vet. Doc Halligan tells us how to do a weekly "once over" exam. Follow these steps and you'll be on top of any problems before they become serious.
Listen Now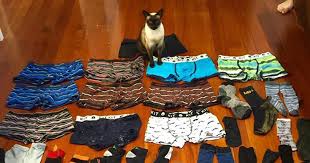 The Cat's Got More Than Your Tongue
A pet feline in New Zealand has been stealing men's underwear and socks from other people's homes! In just 2 months, the 6 year old cat named Brigit, acquired 11 pairs of underwear and more than 50 pairs of socks. Brigit's owner says she has put notes in every mailbox on her street to warn her neighbors.
Listen Now
Doggy DNA Nabs Poop Offenders
A luxury apartment community near Grand Rapids, Michigan says it will use DNA technology as a way to sniff out dog owners who fail to pick up their pets' poop. The Ridges of Cascade complex is asking dog owners to swab their pet's mouth so it can build a DNA database that will allow it to identify residents who ignore its strict cleanup policy. The management company as already contracted with the Tennessee-based company PooPrints to collect DNA samples of each dog in the development. Violators will face a $350 fine.
Listen Now

Read more about this week's show.
1180. When Ugly = Cute - Funny Vet Stories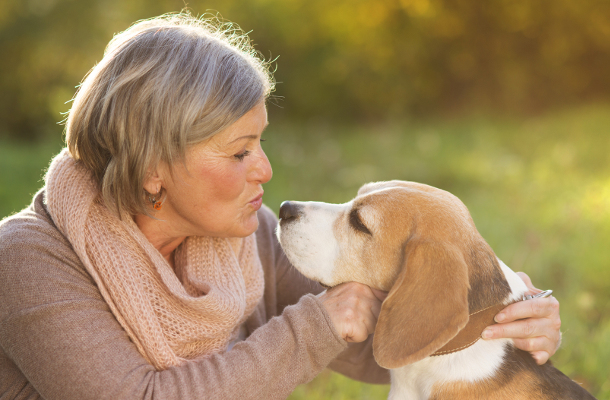 What Happens To Your Pet If Something Happens To You?
You don't have to be Leona Helmsley to plan for your pet if you should die. Estate Attorney AJ Fudge is our guest. She says it's easy to plan for any eventuality, but you should know how. Simply putting your pet in your will isn't enough, as that may be contested.
Listen Now
Funny Vet Stories
Dr. Bo Brock has just about seen it all, despite living in the middle of nowhere. He's treated just about every animal, from Ostriches to Elephants. He'll tell us several hilarious stories about strange but true cases from his peculiar practice.
Listen Now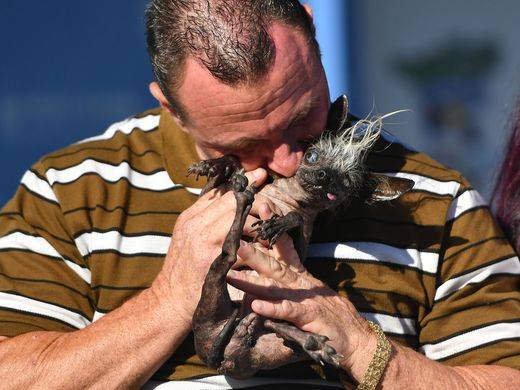 When Ugly = Cute
The winner of this year's World's Ugliest Dog Contest is a wrinkled; wispy- haired, bony Chinese crested Chihuahua named Sweepee. The tiny girl is 17 years old, blind in both eyes and at only four pounds, is not much bigger than two hands put together. She was a crowd favorite at the Petaluma, California contest. Sweepee's favorite thing to do is ride with her dad on his motorcycle. He won $1,500 and a six-foot tall trophy for Sweepee's win.
Listen Now
Giving Your Pet A Check Up
Doc Halligan will teach us how to give your pet a weekly check up. Knowing exactly what to look for could mean the difference between life and death. Early detection gives you the best odds when it comes to your pet's health.
Listen Now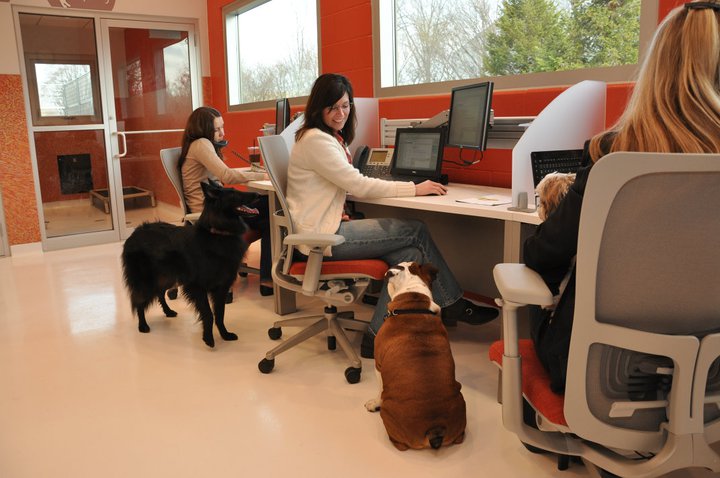 Most Pet Friendly Companies
Many companies offer perks to their employees to keep their workers happy and boost their productivity, perks like gym memberships, foosball tables, free snacks and stuff like that. But if you are an animal lover who yearns to work in a pet-friendly office, Fortune Magazine has come out with a list of the most pet-friendly companies to work for.
Listen Now
5 Summer Outings That Include Dogs
Do you want to take your dog with your for some summer fun? Why not? Animal Radio's Pet World Insider Robert Semrow has compiled a list that you and your furry-friend will find useful and exciting.
Listen Now

Read more about this week's show.
1179. 5 Secret Activities Your Pets Do While You're Gone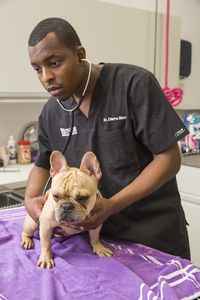 The Vet Life
Dr. Diarra Blue from Animal Planet's hit show, The Vet Life, is our special guest. He's an over-the-top charismatic professional that has some great stories about his unusual practice in Houston.
Listen Now
Pet Flipping
Animal rights groups say pet flipping is becoming a growing problem because of a rise in social media use. Pet flipping is when a person sees a pet on social media websites, like Facebook or Craigslist, they get the pet with phony information, then sell the animal to make money off of it. The really bad news is that pet flipping is legal because pets are considered personal property, so people can sell them like anything else.
Listen Now
Helping Pit Bull Owners Find Rentals
Pet owners know how difficult it is to find housing, but for pit bull owners it can be nearly impossible to find a place where you can have your pet. A new non-profit called "My Pit Bull is Family," provides resources for dog owners across the country with a database listing all pit bull-friendly properties. The website MyPitBullisFamily.org features an interactive map where pet parents can click on their state and a list of contact information for potential rental leads will pop up. Statistics show that nearly 30% of people give up their dogs because their landlord does not allow dogs; making it the number-one reason people give up a pet. My Pit Bull is Family also offers users a list of insurance companies that do not participate in breed-specific discrimination against pit bull-types, Rottweilers, German Shepherds and Chow Chows.
Listen Now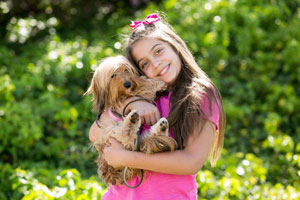 Emmy's Hope
This young lady is a breath of fresh air in our crazy world. Meet 11-year-old Emmy Perry, who was recently featured in a national Kleenex campaign for her work saving animals. She has saved 250 animals to date. She also received an award from the City Of Orange for her work with animals.
Listen Now
What Goes On When You Leave
Animal Radio's Pet World Insider, Robert Semrow, has the Top 5 Secret Things Your Pets Do When You're Away. We can only imagine what goes on when you leave home... or can we?
Listen Now

Read more about this week's show.
1178. Diseases That Humans Can Get From Their Cats, Dogs And Even Turtles.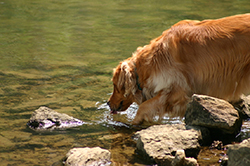 Diseases Your Pet Can Give You
Doc Halligan has some creepy news about Zoonotic disease that humans can get from their cats, dogs and even turtles. While the good doctor doesn't want you to be scared of your pet, she says it's good to be aware of the risks. And pregnant women....listen up!
Listen Now
The Misunderstood Pit-Bull
The youthful and charismatic Bronwen Dickey has made her fight about the Pit-Bull. The years of research that went into her new book easily qualifies her as an expert on the breed that is banned from many big U.S. cities.
Listen Now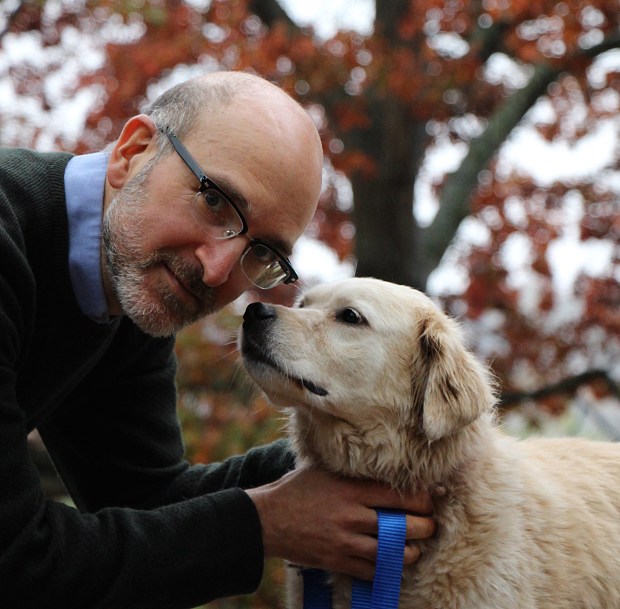 Drug May Slow Down A Dog's Aging Process
An ongoing study out of the University of Washington now hopes to gain insight on the drug Rapamycin (which is used to prevent organ transplant rejection in humans) and its ability to slow down aging in canines. Researchers will follow 10,000 companion dogs of all kinds, as they age - not in labs, but dogs that actually live with their owners at home.
Listen Now
Service Animal Fraud
There are now laws in many states making misrepresentation of a service animal a crime. For example, in Florida, the penalty carries a $500 fine and up to 60 days in jail. Lori Brooks will tell you how to spot a true service dog and what questions establishments are allowed to ask you if you have a service animal.
Listen Now

Read more about this week's show.
1177. I Tried The Weirdest Pet Products On The Internet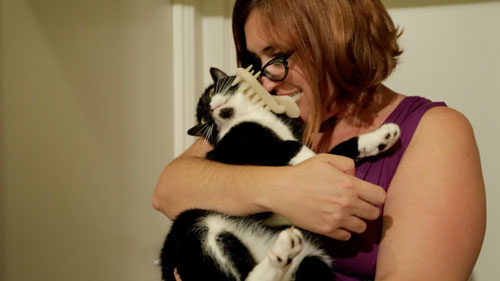 I Tried The Weirdest Pet Products On The Internet
From the Licki Brush to the Puppoose, The Washington Post's Sadie Dingfelder tried some of the oddest pet products for sale online. She'll tell us how it went. For instance, give your dog a toy - a rawhide chew, a tennis ball, or even this little plush figurine of Donald Trump - and your dog, regardless of political affiliation, will immediately tear it to shreds. Cats, on the other hand, dispose of their belongings by looking at them with such disdain that the toys self-destruct in shame.
Listen Now
Why Would You Want To Genetically Preserve Your Pet?
Melain Rodriguez from Viagen Pets says there are lots of reasons you should think about Genetic Preservation. Collecting a sample of your pet's DNA could be helpful if there are medical advances that could potentially help your furry-friend. Of course, you could also use the DNA to clone your pet too.
Listen Now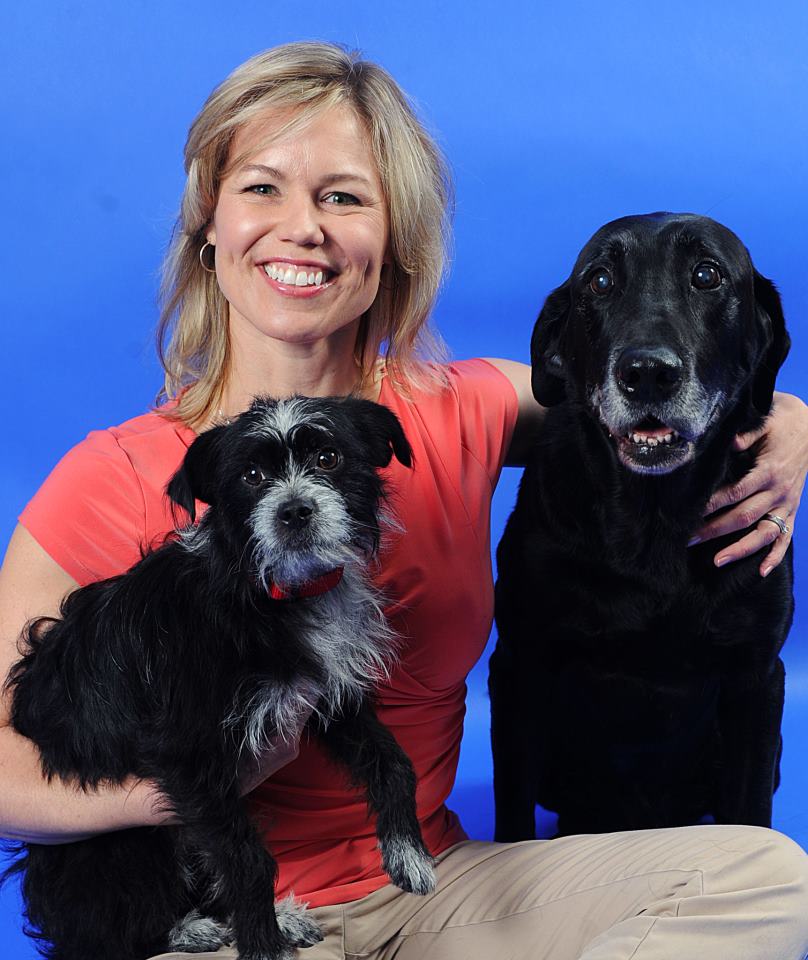 Vet On Call
Animal Radio's Veterinarian, Dr. Debbie White will answer your questions about your pet's health, because that's what we do. Make sure to call us toll-free Animal Radio App for iPhone and Android.
Listen Now
How My Cat Made Me A Better Man
Jeremy Feig was at rock bottom - broke, alone, and living in a shoe box-sized apartment. At the same time, his cat was perfectly content. What was her secret? She couldn't say it out loud, but it was clear she had all the answers to living a good life. Jeremy will share those answers with Animal Radio listeners.
Listen Now
Jewel Thief
Alan Kabel reports on a dog that swallowed their guardian's wedding ring. What happens next is quite amusing. He'll also tell us about an alligator that loves pizza.
Listen Now

Read more about this week's show.
1176. Quitting Your Dumb Job To Work With Animals
Doggy Limousine Service
Daniel Williams quit his regular job to open a pet transport business, like Zoo-ber. He says it's going well although he has one customer than demands he talks to their dog only in "baby-talk."
Listen Now
Fighting Fleas
We're on the heels of another big flea season. Chances are good your pets will get fleas, unless you live in Las Vegas or Phoenix. Is there a safer solution than the traditional topicals? Doc Halligan says there are lots of safe remedies for the 'battle of the fleas.'
Listen Now
Fat Pets and Disease
Diabetes is fairly prevalent with the trend towards obese pets. It can be managed with daily insulin injections. Pancreatitis also plagues dogs especially when they've been fed fatty treats from the table. Dr. Debbie has the information you need if your pet suffers from an obesity related disease.
Listen Now
5 Most Uncommon Legal Pets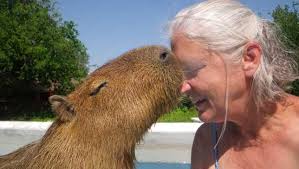 Animal Radio's Pet World Insider Robert Semrow has a knack for lists. This week he has the top 5 strange, unique and elusive pets that are actually legal to own in the U.S. - Sorry, ferrets are still against the law in California and New York.
Listen Now
8-Legged Pets
You may not think of big hairy spiders as pets, but some people do, and Petco wants their business. The company has announced it is expanding their "tarantula offerings" to give pet parents the chance to further explore the amazing world of arachnids. Interestingly, not only do tarantulas have eight legs, they also have a large round eye surrounded by three smaller ones on each side for a total of eight eyes as well.
Listen Now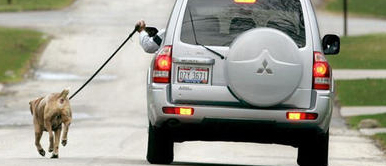 From the "Too Stupid to Own a Pet Department"
A California woman captured video of another woman driving her car and walking her dog by holding its leash out of the car window while she was driving. The director of the local animal services department in Stockton said he found the video distressing and recommended the woman be charged with animal cruelty, but police reviewed the video and did not believe there was evidence of cruelty, but said the woman in the car would have been charged with "distracted driving" IF she had been seen by an officer.
Listen Now

Read more about this week's show.
1175. Is 'Big Brother' Tracking My Pet's Microchip?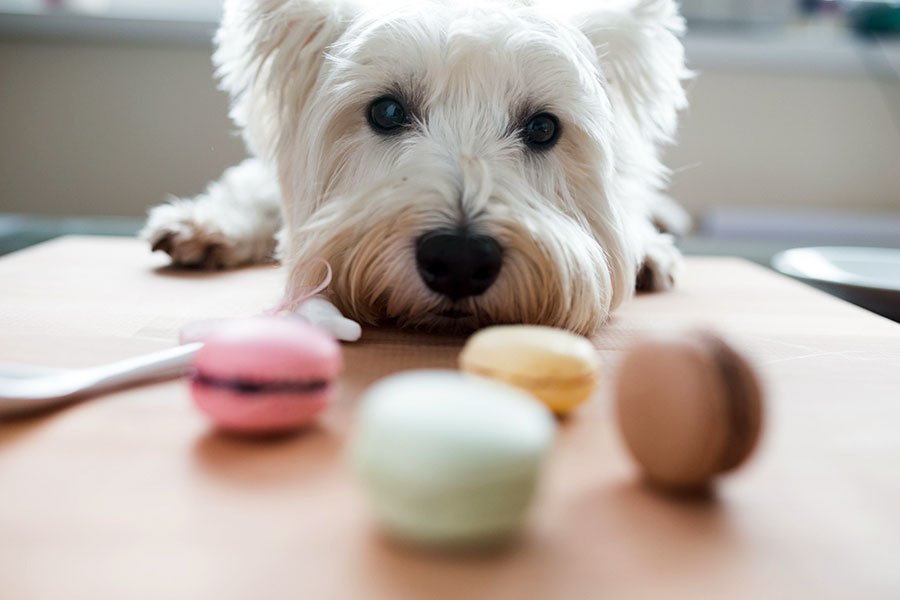 FDA Warns Dog Owners About Xylitol
The Federal Drug and Food Administration is warning dog owners about a new diet Peanut Butter made with an alternative sweetener. 'Xylitol' can shut a dog's kidney down in a matter of minutes.
Listen Now
The Lowdown On Pet Microchips
Still, the best way to ensure your lost pet is returned is by implanting a rice-sized microchip under their skin. This is a simple, fast and painless procedure done at your veterinarian or local shelter. Some people are afraid of the technology, mistakenly thinking 'Big Brother' is tracking your pet. We'll break that myth. We'll also discuss the different types of microchips and how to make sure your pet has the right one.
Listen Now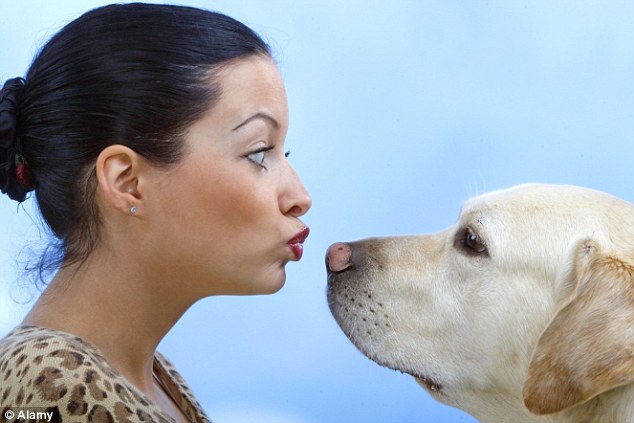 Pet Pictures Can Drastically Change Attitude
We all love pets and whenever anyone feels socially rejected or sad, new research from Miami University shows that just a thought - or a picture of their pet - can lift their mood. In the study they also found that just thinking about another human did not produce the same effect.
Listen Now
Paralyzed Kitten Gets Lego Wheelchair
A kitten that was found paralyzed and abandoned by its mother on the streets of upstate New York has been given a unique makeshift wheelchair by a local veterinarian. This mobility device was made out of Legos!
Listen Now
Goose Knocks On Police Cruiser For Help
A mother goose recently knocked on the door of a Cincinnati police cruiser in her search for help for a gosling tangled in a Mylar balloon string. The officer in the car said he initially thought the goose was hungry when he discovered her pecking at the door of his car.
Listen Now

Read more about this week's show.
1174. Just When You Thought You Knew All There Was To Know About Cats...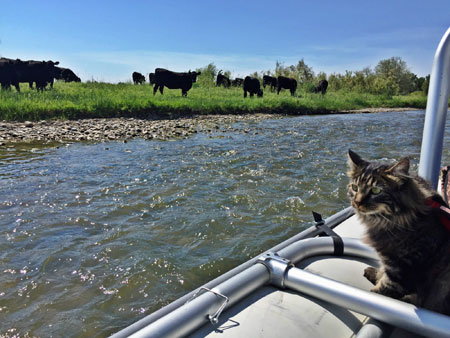 Adventure Cats
Just when you thought you knew all there was to know about cats, Laura Moss tells us about cats that like hiking, camping, kayaking, canoeing, and even surfing. If you have an adventurous cat, she'll tell you what you can do to enrich the furr-balls' life.
Listen Now
The Inner Life of Cats
For millennia, cats have been celebrated as secretive, mysterious companions, content to live alongside (but apart from) humans. Thomas McNamee shares the science revealing cats' hidden depths of emotion and affection for humans.
Listen Now
Deadliest Animal Kills About 120 People Yearly
According to data from the Centers for Disease Control, pit bulls are NOT the deadliest animals, or even rattlesnakes. Believe it or not, deer are the deadliest animals in America, responsible for killing 120 people on average every year. Deer are normally not violent, but the majority of the deaths caused from deer stem from car accidents.
Listen Now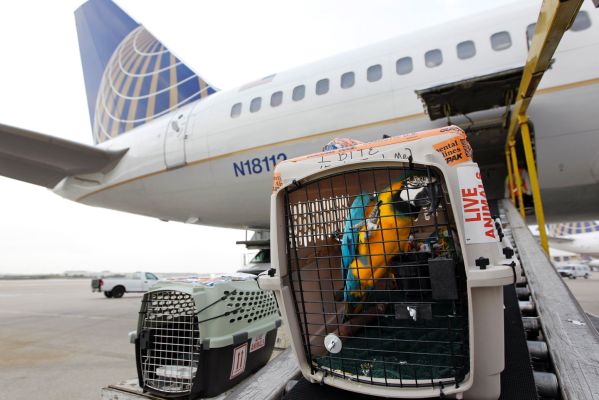 Think Twice Before Putting Your Pet on a Plane
United Airlines is investigating an incident where one of the world's biggest rabbits was found dead after a plane had landed from a flight from London's Heathrow airport to Chicago's O'Hare. It turns out that United had the most animal deaths of all U.S. airlines last year for the second year in a row.
Listen Now
Fake Cancer Treatments Targets Pets
The FDA has given warning letters to 14 companies that are selling more than 65 fake cancer treatments. The bogus products include pills, capsules, powders, creams, teas, oils and treatment and diagnostic kits. They're most commonly marketed and sold without FDA approval on websites and social media platforms and are usually advertised as 'natural' and often falsely labeled as dietary supplements.
Listen Now

Read more about this week's show.
1173. Real Life Pet Detective Shares Wild Stories Of Stolen Animals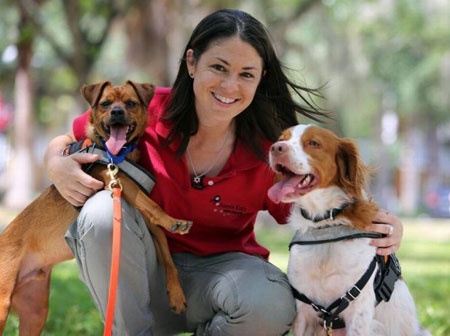 Pet Detective Jamie Katz
She's a real life Pet Detective, schooled as a human Private Investigator. Jamie Katz has found over 150 lost or stolen pets in the last 2 years. She'll share some wild stories and give you tips to make sure your pet isn't stolen.
Listen Now
Federal Agency Goes Pet Friendly
The Interior Department welcomed a new breed of visitor to its Washington headquarters last month, one on four legs, covered with fur and on a mission to boost morale at the agency in charge of public lands. The first federal agency to go dog friendly opened its doors to 85 dogs that first Dog Day!
Listen Now
New Tick-Borne Disease Discovered
Scientists have a double-shot of bad news about ticks. There's a new, and potentially fatal, tick-borne illness called Powassan and this summer looks like it might be one of the worst on record for an increase in the tick population. The Centers for Disease Control say tick-borne diseases are on the rise and prevention should be on everyone's mind now through early fall when ticks are most active.
Listen Now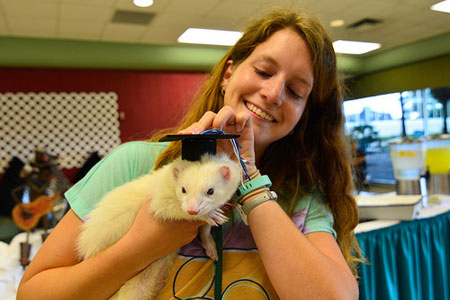 Human College Graduates 24 Pets
One of only a handful of colleges that allow and encourage pets, Eckerd College wants students to bring their dogs, cats, rabbits, ferrets, ducks and chinchillas to school. They supply pet dorms and vet visits for college kids and their pets. They even have a graduation ceremony for the creatures big and small. Tanya Womack is the Staff Coordinator for Pet Life at Eckerd College. She's happy to tell us about this groundbreaking initiative and she consults with other colleges that wish to institute the same policy.
Listen Now
Prisoners Training Animals
A small team of women prisoners in Phoenix is working with the Maricopa County Sheriff's Office Animal Safety Unit. The program helps comfort and train animals rescued from deplorable conditions. Six days a week the women in the program are transported to a former men's jail that has been converted into a holding center and safe haven for animals.
Listen Now

Read more about this week's show.
1172. Research Suggests Pets Make You Look More Attractive, Trustworthy And Sexy.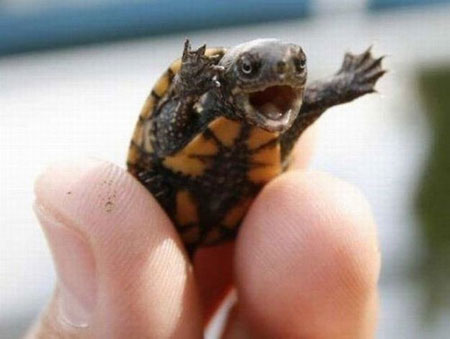 Join the Shellebration
World Turtle Day is coming up. The Executive Director of the American Tortoise Rescue, Susan Tellum tells us why turtles and tortoises make great pets, except when they're having sex.
Listen Now
Pig Trial Ends
Animal Advocate Anita Kranjnc faced a prison sentence for feeding water to a dehydrated pig. After two years of defending herself in a court battle, the judge dismissed the charges against her for mischief and meddling with private property.
Listen Now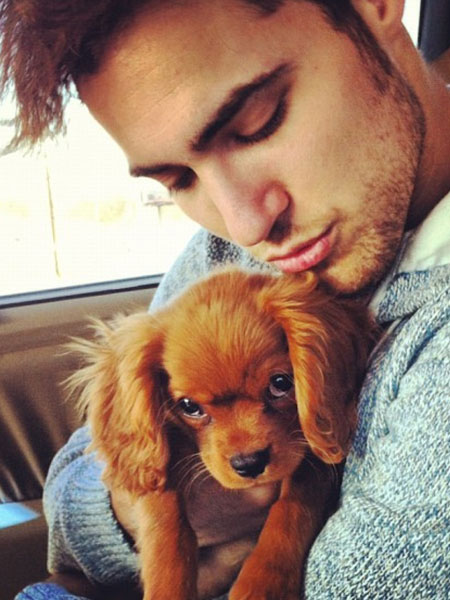 Some Pets Make You Look More Attractive
New research suggests women rated men holding puppies as almost 24% sexier, 14% more trustworthy and 13% more attractive than the same men not holding a puppy. Meanwhile, women with kittens were perceived as the least attractive and women with cats were rated lowest on sexiness and trustworthiness.
Listen Now
Tick Talk
Dogfather Joey Villani shares a little known secret for easily getting rid of ticks. Simply pulling them out of your animals, or using a match to get rid of them can actually cause more problems. But with this technique, the ticks will leave on their own accord.
Listen Now
Class Action Claims Prescription Pet Food is a Marketing Scheme.
Four law firms are making news for representing pet owners in a class action lawsuit, which alleges that prescription dog and cat food is a marketing scheme devised by pet food companies to pump up their profits. They state that requiring a prescription from a veterinarian misleads consumers, providing cover that enables pet food companies to charge excessive prices because prescription pet food contains no drug or other ingredient not also common in non-prescription pet food.
Listen Now

Read more about this week's show.
1171. The Truth Behind The Billion Dollar Pet Food Business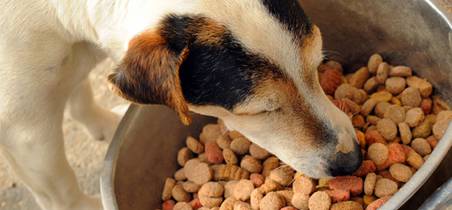 What The Pet Food Manufacturers Want You To Know
The pet food industry is worth 29 BILLION dollars a year. With so much at stake, they've formed a lobbying group called Pet Food Institute. PFI's Communications Director, Mary Emma Young joins us to tell you want they want you to know about pet food.
Listen Now
Pet Fooled
Pet food advocate and director of the movie "Pet Fooled," Kohl Harrington believes you are being lied to and manipulated by the major pet food manufacturers - all in the name of economics. Kohl shares the information he collected while producing the movie, including documentation that you're being deceived into slowly killing your pets; and even paid hush money by pet food makers. You'll want to hear this before you shop for pet food again!
Listen Now
Employers Offer Paternity Leave
Harper-Collins Publishers is now offering their employees "PAWternity leave" when they adopt a new pet, giving workers up to five working days of paid leave to settle in with their new animal friend. The publisher says it wants to encourage responsible adoption of animals as well as make life easier for their staff that choose to open their homes to furry friends.
Listen Now
Pet Rat Saved After Heroin Overdose
Volunteers at an overdose prevention site in Vancouver, Canada, say they saved the life of a pet rat named Snuggles after the little rodent overdosed on heroin it had eaten off a table.
Listen Now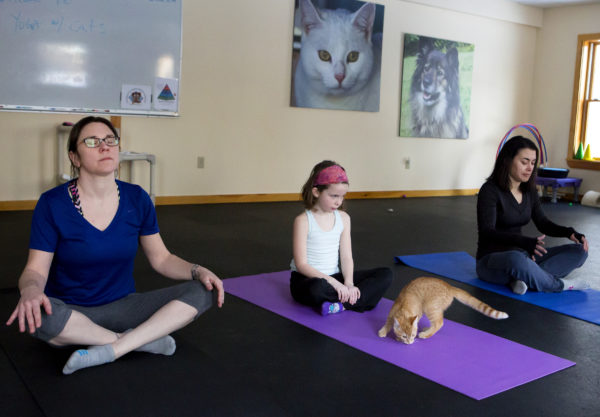 Cat Yoga Classes
For cat lovers and exercise enthusiasts, free yoga classes filled with feline friends sounds like a pretty good deal. But these classes are offered with a larger purpose in mind, as the cats need homes. The P.A.W.S. Animal Adoption Center in Camden, Maine, offers free monthly cat yoga classes as a way to introduce potential new pet owners to some kitties in need.
Listen Now
Victims Scammed After Buying Dogs Online
Police in the town of Winkler, Manitoba, Canada, are asking people to be extra vigilant when buying anything online after three people were scammed out of hundreds of dollars when they bought dogs that they never received. The victims had all recently responded to online classified ads listing dogs for sale.
Listen Now

Read more about this week's show.
1170. Actor Sir Patrick Stewart Changes His Mind About Pit Bulls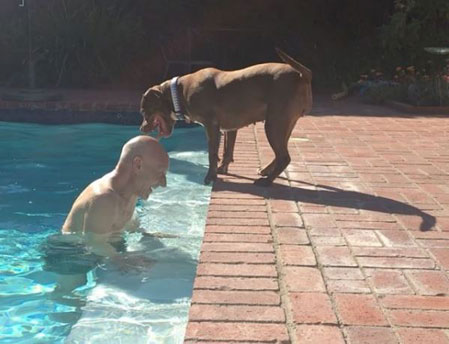 Star Trek Star Changes His Mind About Pit Bulls
Actor and humanitarian Sir Patrick Stewart is fostering a pit bull named Ginger after they bonded instantly. He admits that he once believed the negative stereotypes about pit bulls, but his love for Ginger and other pit bulls has grown so deep that now he's partnered up with the ASPCA to #GetTough against dog fighters.
Listen Now
Fear Free Movement
When Dr. Marty Becker created the Fear Free certification for Veterinarians, he had no idea it would take off so fast. More and more veterinarians are creating a relaxed environment that pets will like. They're practicing techniques that make dogs and cats enjoy going to the vet. The end-game is happier, healthier pets that live longer.
Listen Now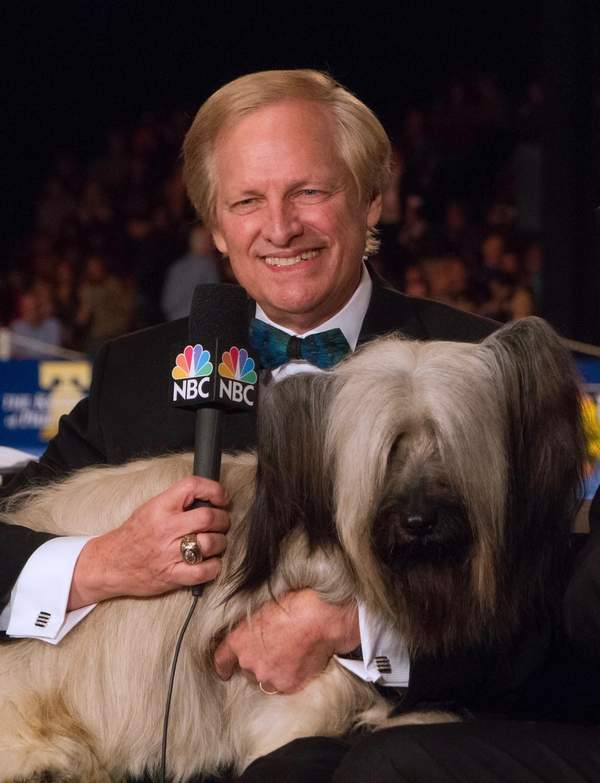 Giving The West Coast Some Love
TV Host and Animal Advocate David Frei was the top dog at Westminster for almost 30 years. He tells us that he's created the first major west coast AKC Dog Show and it's all going on in Beverly Hills. Trailing the super success of the Thanksgiving Day Dog Show, NBC has bankrolled the celebrity filled dog show.
Listen Now
Taiwan Outlaws Cat & Dog Meat for Humans
Taiwan is the first country in Asia to pass a law outlawing the human consumption of dog and cat meat. An amendment to an animal protection law, passed earlier this month by the Taiwanese, indicates a changing attitude in, "A society in which dog meat was regularly eaten, to one in which many people treat pet cats and dogs as valued members of their families," according to the government's own news agency.
Listen Now
Eliminating Hairballs
If your cat is always hawking up hairballs, then perhaps you should hear what Animal Radio's Dogfather, Joey Villani has to say. He has some inexpensive and effective ways to reduce the hair your cat consumes. This is especially helpful if you've ever stepped in a juicy hairball in the middle of the night.
Listen Now
1169. Does 16 Cats Make Paula Poundstone A "Crazy Cat Lady?" She Explains...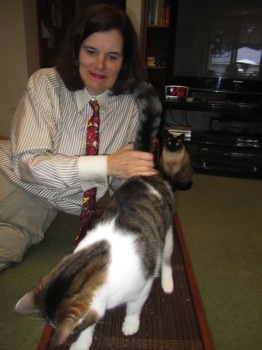 Crazy Cat Lady Paula Poundstone
We're flashing back to comedian Paula Poundstone's guest spot. She proudly defends being the cat mama to 16 cats (3 if the landlord asks). She's trying to decide whether to buy cat litter or send her kids to college.
Listen Now
Wag App Cautionary Tails
A Houston couple is finding out firsthand some of the unintended consequences that can come with letting a stranger on an App take care of your pet. Their version of the unthinkable happened when they trusted a stranger on the "Wag!" app to walk Winnie, their 10-month-old Wheaten Terrier. Winnie died on that walk. The husband says Wag! representatives have not offered any details into how Winnie died. Wag did offer to reimburse the couple $188.71 for Winnie's cremation costs if the couple signed a non-disclosure agreement, stating that, among other things, they would be legally required to keep quiet about what happened to Winnie. Just eight days before, another Wag! dog-walker in California was charged with animal cruelty after police say he kicked one of the four dogs he was walking.
Listen Now
Cuddly Hedgehogs Carry Salmonella
Government health officials are warning that there have been at least 11 people infected with the outbreak strain of Salmonella Typhimurium in 8 states. All involved hedgehogs. Even when hedgehogs appear healthy, the CDC says they can carry salmonella germs in their droppings. Those germs can then spread around the hedgehog's body and then to anything in the area where they live.
Listen Now


Aspirin Can Be Fatal For Your Pet
While Aspirin might be just what the doctor ordered after a night out drinking; your dog or cat's body won't assimilate the chemicals safely. Enough 'well-meaning' aspirin can kill your pet. Same holds true for Acetaminophen and Ibuprofen. There are a lot safer anti-inflammatory medicines that your veterinarian can prescribe. Animal Radio's Dr. Debbie has a tip for determining if something your pet swallowed is toxic and if you should go to the veterinarian.
Listen Now

Read more about this week's show.
1168. Kim Komando Says Some Tech Could Emit Noises Only Your Pets Hear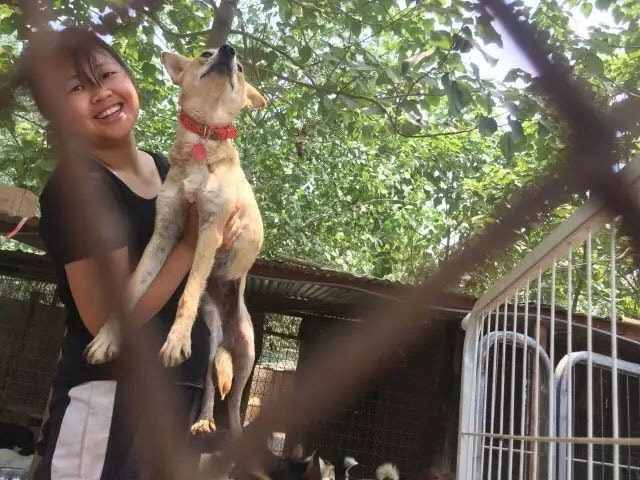 No Dogs Left Behind
Jeffrey Beri founded the global animal rescue No Dogs Left Behind. He checks in with Animal Radio from China where he's rescuing thousands of dogs from a horrific life and ultimate slaughter. He reports that the Chinese are changing their view on pets.
Listen Now
Think About Your Pets When Buying That Tech Gadget
Tech expert Kim Komando says every piece of technology we put into our homes could very easily emit a sound that cannot be heard by humans but comes in loud and clear for pets. That's not to say pets are suffering because of our gadgets, but that the possibility exists and it is something you may want to consider. In scientific terms, humans can hear sounds up to about 20,000 Hz, while dogs can hear sounds up to 45,000 Hz and cats 64,000 Hz. That means there are frequencies undetectable to us but very noticeable and even hurtful to animals. Lights can also be a problem, because animals see the world differently than humans. LED lights flicker more than others, though the speed at which they do so isn't really noticed by humans. Dogs, however, are sensitive up to 80 Hz or flickers per second.
Listen Now
Retiring Former Research Chimps
The Director of Behavior and Research at Chimp Haven joins Animal Radio to talk about the many chimps that are now living at her sanctuary in Louisiana. Amy Fultz is currently fund raising to help build more habitats in the 200-acre refuge.
Listen Now

Read more about this week's show.
1167. 'ÄėWild Kingdom' Host Talks About Harrowing Experiences Filming Animals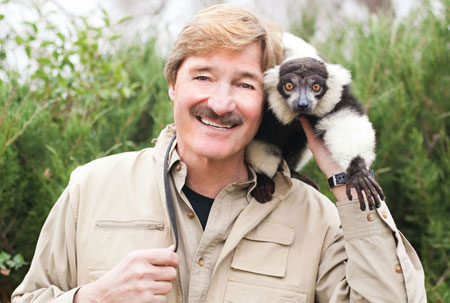 Mutual of Omaha's Wild Kingdom
The little known insurance company would've sunk into obscurity if it weren't for the marriage to the iconic television programming it hitched its name to. Marlin Perkins and his monkey hosted the Sunday evening tradition. The show lives on today as a web series hosted by this week's Animal Radio guest, Peter Gros. Peter talks about several harrowing experiences filming wild animals, including chasing a 12-foot python through the Waldorf-Astoria Hotel in Manhattan.
Listen Now
Meet Your Breed
Don't just get a dog because it's cute. To ensure a long lasting relationship, you should get a breed that suits your activity level, as some dogs require lots of stimulation while others, like the unsuspecting Greyhound, would rather be a couch potato. Behaviorist Kim Brophey is here to help you pick out your new furry family member.
Listen Now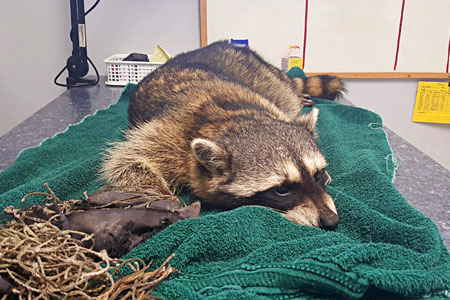 Raccoon Overdoses on Heroin
Firefighters at Wayne Township in Indiana must still be laughing about a recent visit they had from a frantic woman who showed up at the station house early one morning with her pet raccoon. The raccoon was stoned after being exposed to too much marijuana and the owner thought the raccoon was overdosing. Later, they discovered the raccoon had actually gotten into someone's stash of heroine.
Listen Now
The New Fear Free Guide
The biggest thing to recently happen to animal welfare is arguably the Fear Free movement. Starting with veterinarians, changes were made to make vet visits a better experience for the pet and everyone involved. Then Fear Free moved into the household by creating the Fear Free Happy Homes program. Now, with the help of Fear Free father and renown author, Dr. Marty Becker talks about the new Fear Free book, From Fearful to Fear Free.
Listen to Dr. Becker in the Fear Free Expert Series on Animal Radio.
Listen Now

Read more about this week's show.
1166. How To Tell If Your Pet Is In Pain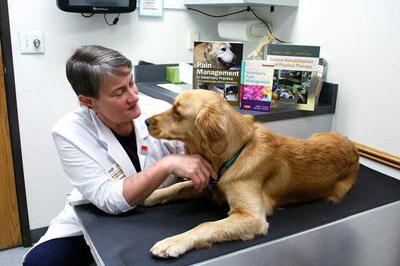 Hidden Pain In Cats
Cats may feel pain but there may be no obvious signs. Dr. Robin Downing specializes in pain and palliative medicine for pets and she explains why cats may not exhibit the signs of pain, or at least how humans perceive pain. Dr. Downing also discusses pain treatments for our furry friends. This segment is part of the Fear Free Expert Series.
Listen Now
Sea-furring Felines
We remember the bold seafarers of yore, from Magellan to Shackleton, for their extraordinary exploits; New lands discovered, storms weathered, and battles won. But somehow history has neglected the stalwart, hardworking species who made it all possible ... yes, the noble cat! Philippa Sandall joins us from down-under to describe these under appreciated sea-furring felines.
Listen Now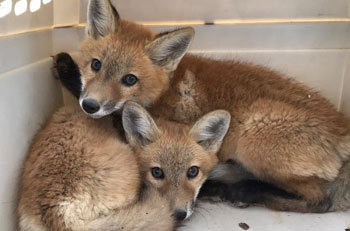 Firefighters Thought They Were Rescuing Puppies
Firefighters in Colorado Springs say they are pretty surprised to learn that the littler of "puppies" they rescued from a storm drain were actually baby foxes. Before learning they actually had baby foxes in their care, they were taken to a veterinary hospital where they were told the tiny little things were really newborn red fox kits.
Listen Now

Read more about this week's show.
1165. Your Cat May Be Giving Away Your Home Address
Who Is Smarter? Dog Or Cat?
Scientific American Senior Editor Josh Fischman translates the results from current research on the brains and neurons of cats, dogs, raccoons, bears and humans. You may be surprised by the results. Cat lovers - brace yourself.
Listen Now
Has Your Pet Restricted Your Travel Plans?
According to a study of 2,000 American pet parents, half of them have never traveled outside of the country since owning their pet. The main reason pet owners struggle to take a vacation without their pet is likely due to the 68% who felt especially guilty when they leave their pets behind.
Listen Now
Your Cat May Be Giving Away Your Home Address
Identity theft has been a big concern for years. Now those photos you post of your pet could lead strangers straight to your home. The meta-data hidden beneath those cute furry photos include your geo-location. And one website, IKnowWhereYourCatLives.com, actually highlights just that.
Listen Now


Two KONGs For Every Dog In America
The KONG is the most ubiquitous dog toy in existence. The name KONG has become a part of the vernacular, just like Kleenex and Band-Aid. So, you'll be quite amused when KONG creator Joe Markham tells us how the toy was invented by accident. This is the last installment in the Fear Free Expert Series.
Listen Now
Bucket List For Shelter Dog
An animal shelter in Arlington, Virginia, is helping a dying dog with cancer live his best life. The Animal Welfare League of Arlington hopes that a family will adopt Smoke, a 10-year-old hound with terminal cancer, in the last weeks or months that he has left. But, until that time, the shelter has created a bucket list for Smoke that is still growing. On the list already are entries such as riding in a fire truck, eating ice cream, going to the beach, riding in a police car and howling with the sirens, and getting a full body doggy massage.
Listen Now

Read more about this week's show.
1164. Which Pop Superstar Tests Her Songs On Her Dogs First?
High Tech Dog Kennel
If Rebecca Eyre gets her way, you'll never again see a dog tied up outside a retail or food establishment. She says "Dogspot," a climate controlled parking spot for your dog, is being rolled-out across the country. Using the smartphone app, you'll gain access to a safe and secure dog locker fitted with UV lamps and cameras. So many questions, so little time.
Listen Now
What's So Important About Blood Tests
Has your veterinarian ever recommended an expensive battery of blood tests for your pet? Dr. Fred Metzler explains why these blood tests are needed to really understand your pets health, even when they're healthy. Since our pets cannot speak English, veterinarians rely upon blood to tell the story. Dr. Metzger is our next speaker in the Fear Free Pets Expert Series.
Listen Now
Petsitter To The Stars Speaks
Laura Vorreyer has become a petsitter for celebrity pet owners and their furry companions. She says that some of her clients have large requests when it comes to pet are. Laura will tell us about a popular singer who tests her songs on her dogs to see if they'll be a hit.
Listen Now
Potatoes and Lentils in Dog Food Linked To Heart Disease
There's some new information from the Food and Drug Administration's that says
potatoes, legumes, peas and lentils used as protein sources in many dog foods may be linked to canine heart disease. The agency is researching dogs that developed dilated cardiomyopathy, or DCM, which is a disease of a dog's heart muscle and often results in congestive heart failure.
Listen Now

Read more about this week's show.
1163. Supermodel Chickens and Pet Dreams
Supermodel Chicken
Model Summer Rayne Oakes dispels common stereotypes. A Cornell graduate in Etymology, she has no problems feeding her best friend live meal-worms, something that would make most models squirm. Of course, her best friend is a chicken named Kippy. The two are inseparable. You might see them together on a N.Y. Subway. Kippy has even appeared in several photo shoots.
Listen Now
Does Your Pet Dream?
Have you seen you pet twitch, move or mumble while they sleep. Could they be dreaming? Harvard Professor and Dream Researcher Dr. Deirdre Barrett shares what she knows about pet dreams.
Listen Now
Dealing With Noise Phobias
Some pets can be alarmed or startled by noises like thunder, cars and fireworks. It's not uncommon. Board Certified Veterinary Behaviorist Dr. E'Lise Christensen tells us about ways we can desensitize our furry friends. Our pets deserve to be Fear Free Pets.
Listen Now
What Would You Give Up To Take Your Dog To Work?
As part of last month's Take Your Dog to Work Day, Ollie, a human-grade dog food company, polled animal lovers who currently cannot take their dog to the office to see what they would be willing to do to gain that privilege. One in four said they would give up three vacations days if it meant their dog would be allowed in the office. Additionally, 70% of pet parents said they would show up to work earlier if it meant they could bring their dog and 68% said they would stay later. Two-thirds of those polled said they would be willing to switch to another company if it meant getting pet-friendly perks.
Listen Now
Airlines Want To Ban Support Animals
Two major air carriers, American and Southwest Airlines, are urging the Federal Government to no longer require them to allow Emotional Support Animals on board. The Transportation Department is reconsidering its rules for traditional service animals and comfort pets. The flight industry group, Airlines for America, which represents American and Southwest, has told the Transportation Department that it should narrow the broad definition of "service animals" to only quote, "trained dogs that perform a task or work for an individual with a disability."
Listen Now

Read more about this week's show.