1200. Survey Says 1 in 5 People Admit To Using Their Pets As 'Date Bait' ... And A Whole Lot More.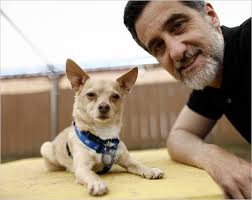 From Wags To Riches
You've most likely seen his work on film even if you don't recognize him. Bill Berloni is an animal trainer for stage and screen. His reality series on the Discovery Channel follows him around as he trains animals from the shelter for TV and movies.
Listen Now
Deadly Old Wives Tales
Dr. Debbie says using Chewing Tobacco to worm your pet could kill them. Still, that's one of the more popular Internet home remedies for pets. Please don't rely on Dr. Google to treat your pets for any sickness or disease. It could easily lead you down the wrong treatment path.
Listen Now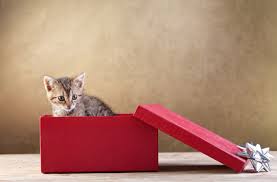 ASPCA Changes Stance On Pets As Gifts
A few years ago, pictures of all kinds of pets in overcrowded animal shelters filled social media as a warning against giving pets as Christmas presents. The ASPCA was just one of several organizations against the idea. However, they've changed their tone. Recently, the ASPCA conducted a survey to learn more about people who acquire pets as gifts. The vast majority of these pets are still in the home.
Listen Now
Canine Motion Sickness
Just like humans, dogs can also get sick in the car. But the reasons may be different. Dr. Debbie will help you determine the best way to approach this common problem. There are even medicines that are indicated for canine motion sickness.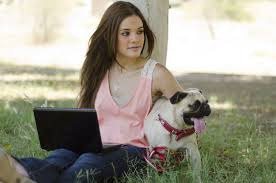 Listen Now
Using Pets As "Date Bait"
A recent survey reveals that owning a dog boosts a man's sex appeal and 1 in 5 people admit to using their pets as 'date bait.' The survey conducted by Match.com also found 1/3 of women and 1/4 of men have been attracted to someone because of their pet. Nearly 50% of the women said they judged potential partners on how they responded to their pet. 54% of men said they wouldn't date someone who didn't like pets.
Listen Now
1199. Iconic Singer Eric Burdon Shares 'Animal' Stories, Including Living In A Zoo.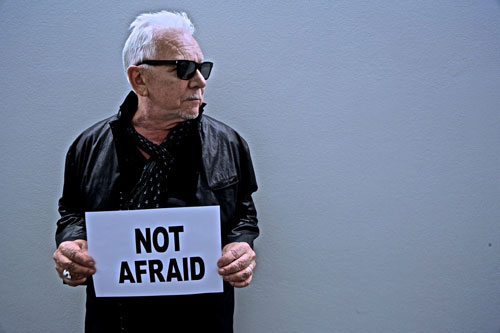 A Real Animal
Singer/Songwriter Eric Burdon (The Animals/War) guests this weekend on Animal Radio. He'll talk about his affinity for Elephants, and what he's doing about it. Eric will also share his experience living in a zoo.
Listen Now
Creating a Fear Free World for Your Pets
When two competing radio hosts get together, they must have something really important to talk about. Sure enough, Steve Dale and Hal Abrams team up to talk about the Fear Free movement and how it can benefit your pet.
Listen Now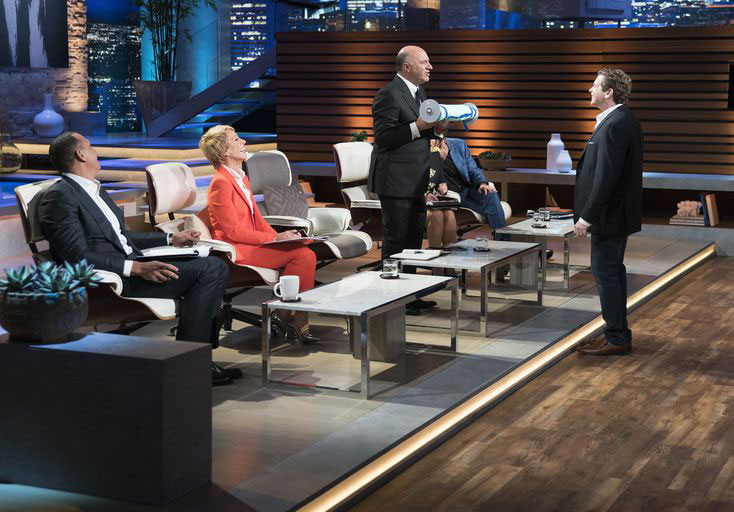 What It's Like To Be On Shark Tank
A dozen Animal Radio listeners were the first to get to try out the Brilliant Pad self-cleaning automatic dog potty. Last week, Brilliant Pad creator got his shot on the ABC hit show Shark Tank. With a half-million dollars in shark backing, Alan Cook tells us about the surreal experience of introducing Brilliant Pad to a prime time TV audience.
Listen Now
Fake Service Dogs on the Rise
19 states have now enacted laws cracking down on people who try to pass off their pets as service animals and Massachusetts is now considering a similar proposal. The toughest of the anti-fake service dog laws already in existence is in California, where the maximum penalty is a $1,000 fine and up to six months in jail.
Listen Now
Whole-Family Pet Cemeteries
You will be hearing more from the Green Pet-Burial Society as our love of pets continues to grow. The group advocates for "whole-family cemeteries," places where the whole family, pets included, can be buried together. The burial of pet remains in cemeteries designated for humans is illegal in many U.S. states.
Listen Now
1198. Actor John O'Hurley, Musician Tanya Tucker and 'Cat-Daddy' Jackson Galaxy Take Over Animal Radio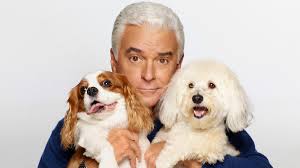 John O'Hurley is Back
Co-host of NBC's Thanksgiving Day National Dog Show; actor John O'Hurley (J. Peterman on Seinfeld) is back for the 14th year to share fun stories about the dogs in his life. He'll also take a stab at pronouncing the new breed names in this year's Thanksgiving Day show. At home, John has two dogs, a Cavalier King Charles named Sadie and a Havanese named Lucy. John says that everything he knows about dogs he learned at the National Dog Show from the breeders and from walking up and down the aisles full of dogs. So when he was looking for new family members, he knew what type of dogs he wanted. John states that dogs are not trials. You should learn about the dog you are interested in and shouldn't get a dog to try it out and see if it will work. The shelters are unfortunately full of too many dogs that were trials.
Listen Now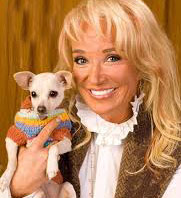 Country Star Tanya Tucker Guests
Musician Tanya Tucker joins the Thanksgiving celebration live from Nashville. She has a menagerie of animals and plenty of anecdotes to go around. This is the first time for her on Animal Radio…we'll be gentle. But this ain't her first rodeo. Years ago, Tanya tells us that she lost one of her Chihuahuas in the hills of Malibu, California, for 9 months. He was eventually found about 60 miles away due to a microchip. She was in Nashville when she got the call and they had an incredible reunion, with both of them going crazy!
Listen Now
Don't Stuff Your Pet With Thanksgiving Leftovers
Thanksgiving is all about enjoying time together - family, friends, and great food. In many households the family pet may also sample a taste from the holiday table; a morsel of turkey breast for Tabby or a side of fixings for Fido. Tuned in to those enticing smells, our pets know how to manipulate us with a flutter of sad puppy dog eyes or incessant meowing. Sharing these Thanksgiving goodies with our pets can put their health in jeopardy, but many of us do it. Over 60-percent of pet owners confess to sharing their holiday meal with their pets, but that doesn't make it wise.
Listen Now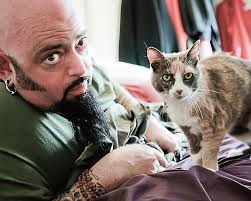 My Cat from Hell
Animal Planet host, Jackson Galaxy is back to yap about his awesome book. Jackson and Kate (his partner in crime) will show you how to make your house cat-friendly without forsaking aesthetics.
Listen Now
Banning Shock Collars
The Scottish government is asking residents there for their opinions on electric shock collars, used to train cats and dogs, and if they believe the collars should be banned. Wales, Sweden, Denmark and Germany have already banned shock collars, but supporters of them say they can be used successfully as a last resort - and have compared the pain inflicted to a static shock. Meanwhile, shock-collars are still legal in the United States; the usefulness is still in question. Sometimes a dog will "take the hit" if his/her drive is high.
Listen Now

Read more about this week's show.
1197. Should You Trust CBD For Pets?
CBD for Pets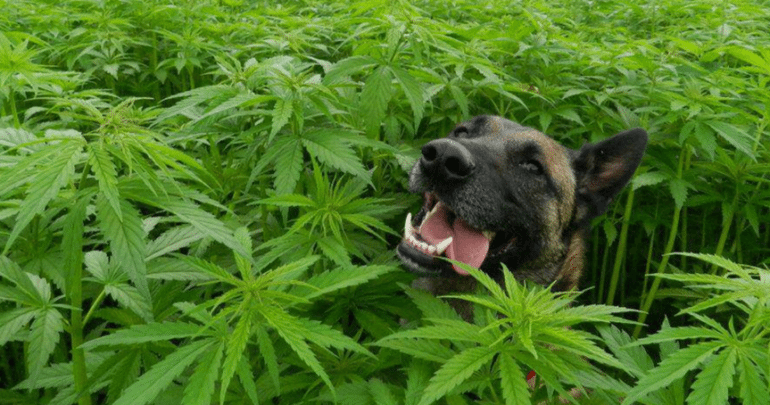 You've probably heard about CBD, or Cannabidiol, a cannabis compound boasting significant medical benefits. Research on the safety and efficacy in pets is still in its early stages according to Dr. Joe Wakshlag. He'll help us parse out all the claims and navigate the double-talk.
Listen Now
Selfies Include Pets
Pet owners are being asked if, and why, they include their cat or dog in selfies posted to social media as part of new research into our relationships with our pets. Dr. Lori Kogan, of Colorado State University, said the study indicated 50% of pet owners had their pet as their feature photo on their devices and that behavior offers insights into the close bonds between people and cats and dogs.
Listen Now
Put Your Phone Down and Stop Ignoring Your Pet
Data from USC's Annenberg Center shows that on average Americans spend nearly 24 hours per week online. Research suggests that pets may get anxious and even depressed when we spend too much time on our smartphones.
Listen Now
Skunked
"The worst thing you can do when your dog has been sprayed by a skunk is to use tomato juice." That's according to Animal Radio's very own 'Dogfather' Joey Villani. Besides not being effective, it's also pretty messy. But fear not! Joey has the perfect recipe of household products to fix this smelly problem.
Listen Now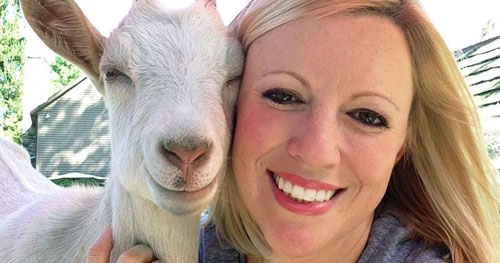 Peace, Love, Goats of Anarchy
Leanne Lauricella gave up her NYC corporate job, traded in her Mercedes for a pickup truck, and decided to care for handicapped goats. She'll never look back! She says it was the best decision ever. She has taken-it-up a level by integrating her love for goats throughout social media. The Goats' online fame landed them on Rachael Ray. Leanne has even published 6 books.
Listen Now
Chicken-Nugget Eating Alligator Evicted From Home
Authorities in Kansas City, Missouri, discovered an unexpected occupant when they went to evict a man from his grandmother's home. Inside the home, police found a 7-foot, 200-lb. alligator. The grandson said the pet gator was only 15 inches long four years ago and grew bigger over time on a steady diet of chicken nuggets. He added the alligator is afraid of the dark and thunderstorms.
Listen Now

Read more about this week's show.
1196. Actor Ed Begley Jr. Talks About Your Pet's Carbon Pawprint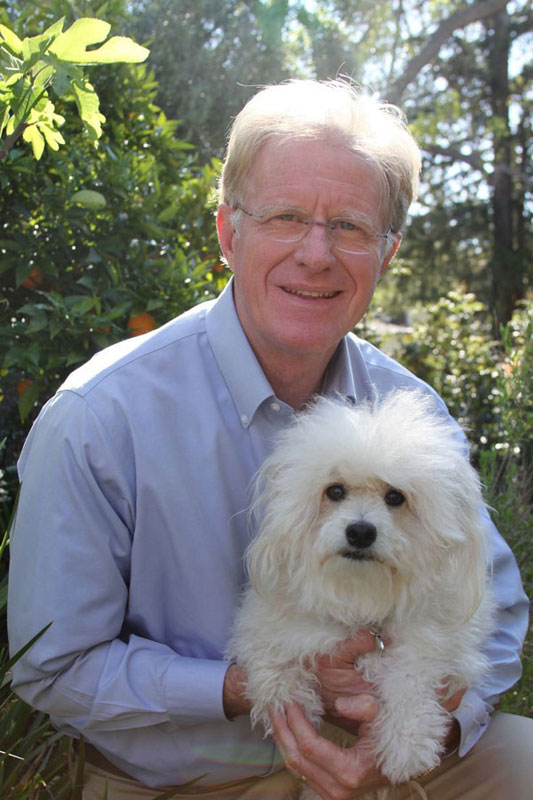 Your Pet's Carbon Paw-print
Actor Ed Begley Jr. is well-known for being green before green was cool. He'll share ideas for reducing your pet's carbon paw-print and saving money at the same time.
Listen Now
Canine Fender Bender 
A woman recently returned from her shopping trip at the mall to discover her car had been hit by a vehicle driven by three dogs. She later learned the owner had left it running with the animals inside and they somehow managed to put it into gear.
Listen Now
Top Pet Accident-Prone States 
Petplan Pet Insurance compiled a list of states that are more likely to have accident prone pets. California tops the list followed by Pennsylvania and New Jersey.
Listen Now
Rawhide
What's wrong with a little rawhide treat now and then? A lot! Besides the lacks of nutritional value, it is commonly a choking hazard. Dr. Debbie sees choking cases in her office several times a year caused by splintered rawhide treats. Some are fatal!
Listen Now
Benefits of Pets at Work 
A new study supports the stress reducing benefits of bringing your pooch to work. The study also reveals that workers have an increased level of job satisfaction and work productivity as well as higher staff morale.
Listen Now

Read more about this week's show.
1195. Dog Learns To Skateboard By Watching Neighborhood Kids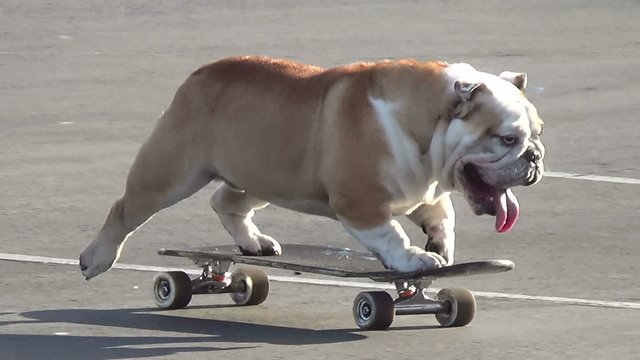 George The Skateboarding Dog
Nadine Singel never tried to train her bulldog to skateboard. When you see him surfing the concrete with such passion and skill, it's hard to believe that he picked up the sport by watching neighborhood kids skateboarding. You'll love George's story.
Listen Now
Why You Should Adopt A Senior Pet
Senior pets are often the most undesirable pets to adopt. But seniors actually make great pets. So says Kim Skarritt, founder of the Silver Muzzle Cottage, a rescue and hospice for older dogs. She's committed to making the last months of a pet's life comfortable and happy.
Listen Now
The Lucrative Pet Treat Business
Anyone looking to cash in on the booming pet products business would be smart to investigate making pet treats, which have outpaced both dog and cat food in the last five years in the US. New research shows that pet treat sales increased by 29%, growing to more than 4 billion dollars of the retail pet products industry.
Listen Now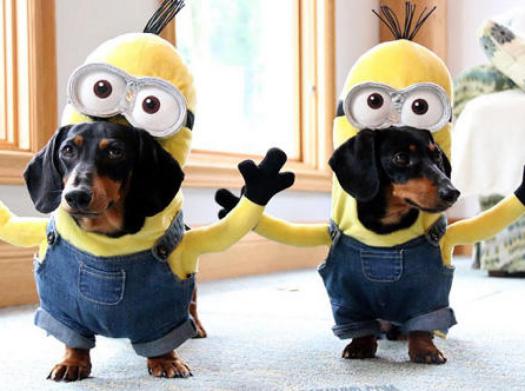 Most Popular Top Pet Costumes For This Year
If you are one of the many people who just love Halloween, you may already have your pet's costume. But if you don't, we have your list of the top ten costumes for pets this year. It turns out that this year you'll likely be seeing a lot of cats that look like dogs and dogs that look like cats. About 20% of pets will be parading around in costumes this Halloween.
Listen Now
What You Need To Know About Rabies
Pet World Insider Robert Semrow says many pet parents have heard of, but may not truly understand what Rabies is or how it can affect our pets and us. Rabies is a serious illness that can have fatal consequences. This is one of those illnesses that you can be very proactive with. Have a strategy and understanding of the risks to you and your pets.
Listen Now

Read more about this week's show.
1194. Can Your Dog Be Repossessed? ASPCA Goes After Predatory Lenders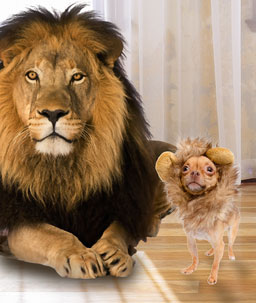 Celebrating Halloween With Your Pet
A mere 16% of us dress our pets for Halloween. This year, there are more choices than ever for unique costumes. Costume maker Allison Albert shares her latest and greatest designs. Dr. Debbie has tips for those pets that just aren't into this scary holiday.
Listen Now
Common Flea Meds Causing Seizures
The FDA has issued a warning that flea medications in the Isoxazoline class such as Bravecto, Credelio, Nexgard and Simparica may do more than just combat flea or tick infestations. It turns out they all have the potential of causing seizures, muscle tremors or other neurological problems in pets.
Listen Now
L.A. Bans Sale Of Furs
Los Angeles is the largest city in the U.S. to ban the sale of fur. The city council has voted unanimously to move forward with the ban, which will take effect 24-months after final language is passed. The ban will prohibit the sale of coats, handbags, shoes, hats, jewelry, accessories and other products made in whole or in part of fur.
Listen Now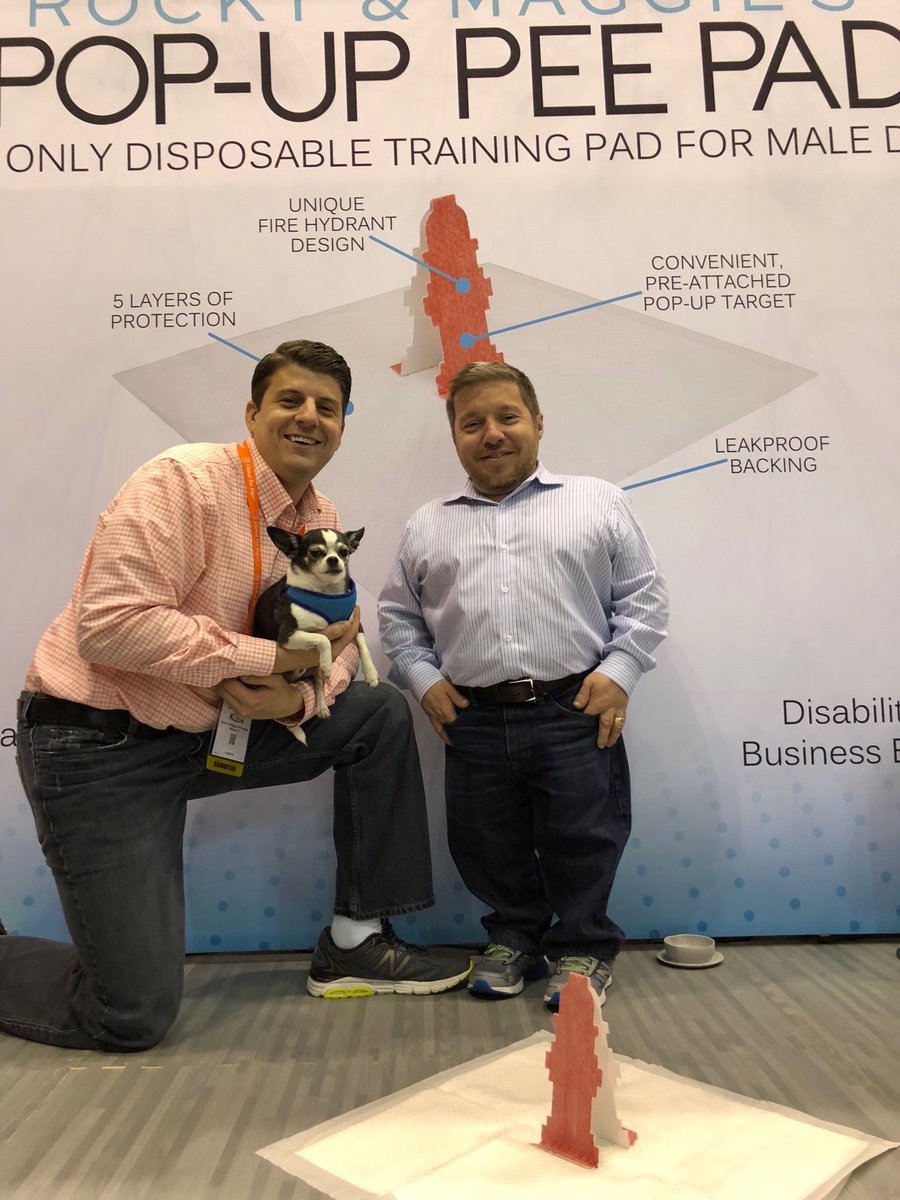 Pop Up Pee Pads
Bill Klein (TLC's The Little Couple) invented a pee pad with a pop-up fire hydrant. He says it cured his dog's inappropriate urination and it can help other dogs. Bill's business is enjoying success. He says humor coupled with social media is the best marketing. The Little Couple reality-star says he's proud to be in the "pee-pad" business because his product addresses a grand problem that affects so many dog owners.
Listen Now
ASPCA Fighting Predatory Lenders
The ASPCA (American Society for the Prevention of Cruelty to Animals) has filed a lawsuit in New Jersey on behalf of two sisters who unknowingly entered into a pet leasing agreement so they could purchase an 8-week-old Golden Retriever puppy from a pet store. Both the lender and the pet store are targeted in the lawsuit. Pet stores and online puppy sellers offer pet leasing schemes to make high priced puppies appear more affordable. Consumers may think they are opting for a standard payment plan, but many of these arrangements are actually leases where the consumers are required to make inflated monthly payments while the leasing company retains ownership of the dog. At the end of the lease, the consumer is required to make an additional payment if they want to keep the dog. For the sisters in this case, they will have paid a total of $5,300 at the end of the 24-month period to fully own their dog, now named Cooper, whose original purchase price was $3,500.
Listen Now

Read more about this week's show.
1193. Pet Marijuana Toxicity A Growing Problem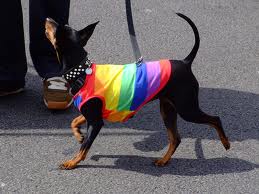 Can Dogs Be Gay?
Dogs may exhibit behavior that we, as humans, construe as sexual behavior. The truth of the matter is that it has more to do with dominance and not sexual preference. Alan Kabel unravels the mystery that has many of us scratching our head in confusion.
Listen Now
Flight of The Butterflies
Dr. Chip Taylor was the advisor of the 3-D hit IMAX movie "Flight of the Butterflies." He explains the intriguing migration of the Monarch from Mexico to Canada. You might be surprised about the life of this casual insect.
Listen Now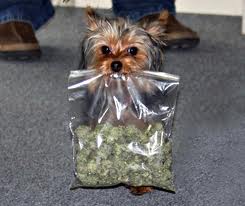 Dogs Get High On Pot
Pooches getting high on pot is an increasing problem in states where medical marijuana is legal. Veterinarians say what used to be a rare problem is becoming alarmingly more common, and the results can be deadly. Dr. Stacy Meola says "Dogs most commonly get stoned by eating their owner's pot-enhanced foods." Our own Dr. Debbie White is upset when owners won't come clean in order to save their pet.
Listen Now
Who Better To Find A Lost Dog Than Another Dog?
Anne Wills is the founder and executive director of Dogs Finding Dogs, a Baltimore-area nonprofit that uses trained tracking teams to search for lost pets.
Listen Now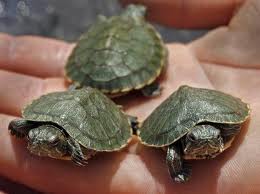 Armed & Dangerous Turtles
If a pet turtle shows up at your home, do not take him in. He is considered armed and dangerous. No joke. According to the Centers for Disease Control and Prevention (CDC), the number of Salmonella cases linked to tiny breeds of the reptile is on the rise.
Listen Now
Dog Hitchhikes Under The Hood
A dog survived a 110-mile trip beneath the hood of a Chevy Silverado with the blazing Southern California sun above. Jaime Magana of Chino says he had no idea there was a dog hitching a ride in the engine compartment until he stopped in San Clemente for lunch.
Listen Now

Read more about this week's show.
1192. Actress/Comedian Nicole Sullivan Talks About The Kitty Bungalow Charm School for Wayward Cats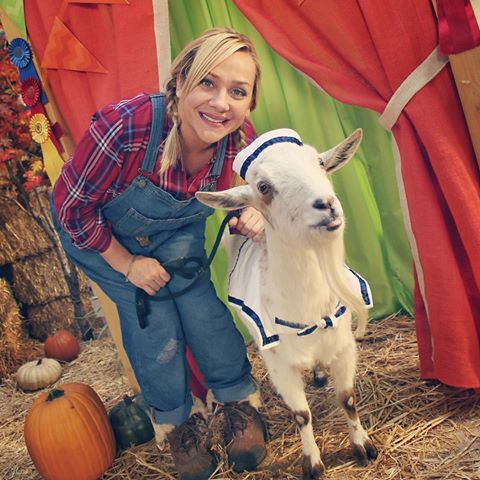 Funny-lady Nicole Sullivan's Sleeping Arrangements
America's Favorite Dog Walker, actress & comedian Nicole Sullivan (King of Queens - MadTV) is our guest. She wants you to know about the Kitty Bungalow Charm School for Wayward Cats. She's also wants you to know her sleeping arrangements.
Listen Now
DON'T Give Your Dog a Bone
Vets are now warning people not to give their dog a bone because it could kill them. And, if you're thinking that only applies to cooked bones, which break and splinter much easier, that is not always the case. Surgery is usually needed to remove any blockage and in some cases, the damage caused by bones is so serious that it can be fatal.
Listen Now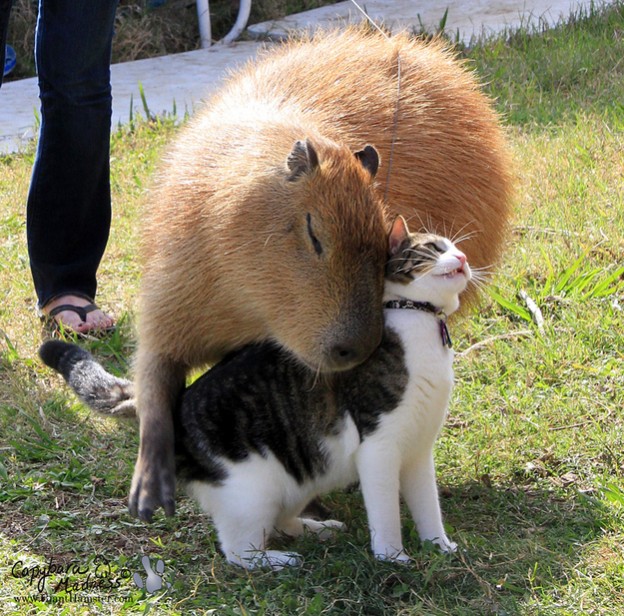 120 Pound Rodent
The word rodent implies ugly unwanted, little creatures that sneak into your home and freak out a lot of us. There is a 120-pound rodent in Texarkana that is genuinely loved, hugged and even given home-cooked meals. His name is Chico and he's a Capybara, a species National Geographic says is, "The World's Largest Living Rodent."
Listen Now
Creating a Foster Revolution
The mastermind behind the world's largest pet adoption website, Petfinder, is working to change the way un-adoptable animals find homes. Betsy Saul created the website 911FosterPets.com to unite transitional pets with foster parents.
Listen Now

Read more about this week's show.
1191. What's It Really Like To Clone Your Dog? Comedian Elayne Boosler Guests.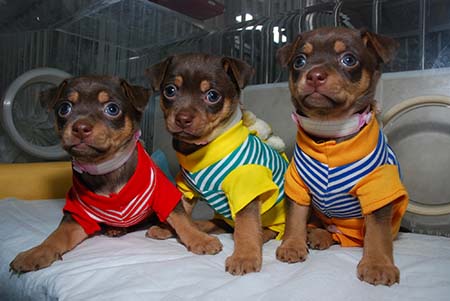 He Cloned His Dog!
George Semel cloned his dog after it was mauled by a Rottweiler. Now the Koreans are holding his three cloned puppies for ransom. They want more than the $50,000 he was initially asked to pay. And what proof does he have that these are actually cloned animals? None yet. Join us as TLC's "I Cloned My Pet" films this compelling interview.
Listen Now
Cemetery Welcomes Man's Best Friend
Families have been known to skirt cemetery rules in trying to reunite Fido or Patches with their owners, slipping a tiny tub of ashes into a casket or sprinkling their remains at a grave site when no one's looking. But come spring, animal lovers won't have to be so sneaky anymore in one state.
Listen Now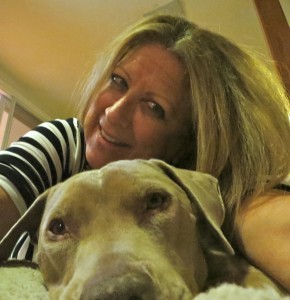 Elayne Boosler Guests
Yes, she's one of America's most outstanding comics, but she's also an animal advocate with her own 501c3 organization created to help the smaller shelters save animals. Find out why she hates the Humane Society of the United States and the ASPCA.
Listen Now
Should Groomers Be Licensed?
After several news stories about bad groomers giving bad cuts or even cutting off ears and super-gluing them back on, a few legislators want to make licensing groomers mandatory. The crusade continues in California.
Listen Now

Read more about this week's show.
1190. Baby Boomers Giving Up On Pets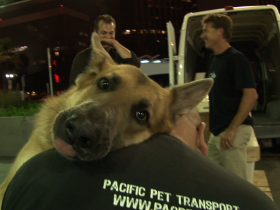 Moving Animals For The Rich And Famous
If your last airplane flight had you sitting next to a baboon, it could've been for a client of Pacific Pet Transport, the latest company to get a Reality TV show. They move animals for the rich and famous. From rhinos to snakes, James Nelligan shares their travels and spills the beans on Alanis Morissette and several other big names.
Listen Now


Banned Pit Bulls
Breed Specific Legislation (BSL) has many up in arms over these ridiculous laws. What's the real story behind Lennox, the dog put to sleep simply because he was a Pit Bull in a county that outlaws them. Even big cities like Denver are saying "no" to Pit Bulls. Good laws or just plain arrogance? Tammy Crew tells you about an organization that has formed to fight BSL.
Listen Now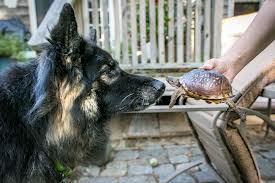 Rogue Turtle
Searching for an escaped turtle requires more thinking than walking. Zeke couldn't have gone far. Driving that shell around town can't be easy, and top-speed is about 300 yards per hour. Still, after much searching, and a blast of publicity that has made him a North Shore celebrity.
Listen Now
Baby Boomers Giving Up On Pets
While we have heard about people abandoning animals because they couldn't afford them any longer, it's more likely the decline in ownership is due to people choosing not to bring new pets into their households after their old pets have passed away, Stephen Zawistowski, science advisor to the American Society for the Prevention of Cruelty to Animals (ASPCA), says that the aging baby boomer population may be part of the reason why fewer pets are in homes.
Listen Now
No More Fried Green Tomatoes
While you shouldn't be feeding your dog table scraps anyway, now there is a warning to avoid green tomatoes altogether. The chemicals in un-ripe tomatoes and even raw potatoes can easily cause your dog to go into seizures. Dr. Debbie has what you need to know to protect your pup.
Listen Now

Read more about this week's show.
1189. The Most Bizarre And Exceptional Dogs, Cats, Fish, Birds And Insects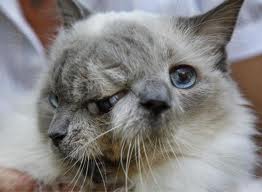 Ripley's Strangest Animals
Ripley's Believe It Or Not is back for their parade down Animal Radio avenue with the most-bizarre and exceptional dogs, cats, fish, birds and insects. We are proud to have more giveaways of the new coffee-table book.
Listen Now
Smartphones for Cows
The age-old task of determining when your milk-cow is in heat is over. A French company has designed a cell-gadget that attaches to the cows genitalia and automatically texts you when it detects an increase in temperature and movement; both signs of being in heat.
Listen Now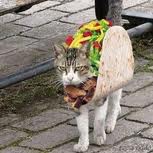 Fall at the Vet Clinic
Dr. Debbie is already seeing her usual increase in business this time of year. From candy poisoning to consumed costumes, Autumn always means trouble for thousands of pets across the country. Debbie will tell you what you need to know to stay out of the hospital.
Listen Now
Pet Pix Boost Productivity
Sarah Kliff reports on a study that proves putting pictures of baby animals on your desk can actually increase the amount of work that you achieve. Find out what makes this so. Then start digging out those photos of kittens and puppies.
Listen Now

Read more about this week's show.
1188. Grab Your Pet For This Live 'Blessing Of The Animals'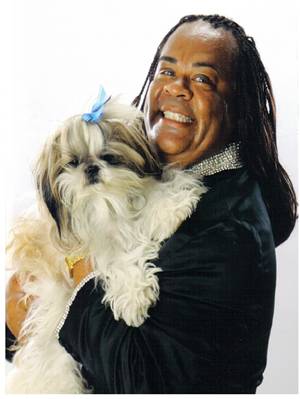 Blessing of the Animals
He's back to bless your dogs, cats, fish, birds, snakes, and even your iguanas! Dr. James Capers claims to be fluent in "parrot" among other languages. His charismatic personality will put a smile on your face and his blessing will bring your pet years of happiness.
Listen Now
Rock Eating Kitty
Dr. Debbie takes on some of America's biggest challenges every week. This week it's all about a cat that eats rocks. What would make a kitty do such a thing. How do you stop this behavior before it becomes trouble?
Listen Now
Craigslist Scam On Lost Pets
Losing a pet is an emotional time for any pet owner and the best possible scenario is for your pet to come home on its own, the next is to receive a call from someone who found your pet, safe and uninjured. The Connecticut Humane Society has issued a warning about a scam, preying on vulnerable pet owners.
Listen Now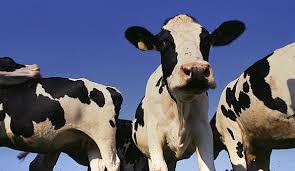 Candy Eating Cows
You know what they say: "If life gives you bulk quantities of defective candy unfit for human consumption, make chocolate-laced cattle feed." Or that's what they say in Kentucky apparently, where an industrious cattleman has responded to skyrocketing corn prices by swapping out the corn in his 1,400 cows' diets for low-grade candy.
Listen Now

Read more about this week's show.
1187. Comedian/Actress Debra Wilson Talks About Long, Slimy, Slithering Pets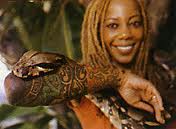 Actress/Comedian Debra Wilson Guests
Debra Wilson has a thing for long, slimy, slithering reptiles. In fact, he shares her life with one. Get all the gooey details and find out why she's Nuts for Mutts.
Listen Now
Dancing Dogs
Author Jon Katz is back and this time he's sharing short stories about our strange and unique connection to our animals. You're not alone when you spoil your furry family.
Listen Now
Special Dog Gets Second Leash on Life
Nakio was a prime candidate to be euthanized when rescuers found all four of his paws frozen and useless. That until Christine Pace came into his life and arranged for prosthetics for all four of his feet.
Listen Now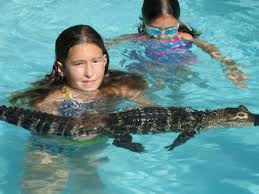 How About A Kid's Party Where You Swim With The Alligators!
A Florida company has decided to offer children unique pool parties the kids will likely never forget. The folks who run Alligator Attractions in Madeira Beach are offering live alligators that swim with the children at area pool parties.
Listen Now
Jerseyans Are Split on Dog Seatbelts
A poll says New Jerseyans are split on car seatbelts for dogs. 45% of residents favor the idea, but a solid 40% oppose it. Violators are subject to a $20 ticket.
Listen Now
Bully Sticks Recalled
Yet again, this popular dog treat is being recalled because of salmonella contamination. While a majority of the recalled product comes from Asia, you might be surprised to know it's packaged as "Made in the USA."
Listen Now

Read more about this week's show.
1186. Clint Eastwood's Daughter, Alison Shares Animal Stories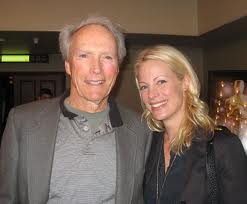 Clint Eastwood's Daughter Talks Animals
Alison Eastwood talks about her Reality TV show on Nat Geo. "Animal Invaders" focuses on exotic animals that are living in inadequate conditions. Alison talks about life with dad and says Clint is allergic to horses, making much of his early days of film a tough act.
Listen Now
Living Piggy Bank
A Florida couple doesn't seem to have any need for a piggy bank, since their ten-year-old beagle Arnie appears to be more than willing to fill the role of money-holder. Corey and Hope O'Kelley say their canine companion has twice swallowed hundreds of dollars in cash. The O'Kelleys were able to recover $100 after it passed through the dog's system, but they weren't as lucky when Arnie came back for a second expensive meal last month.
Listen Now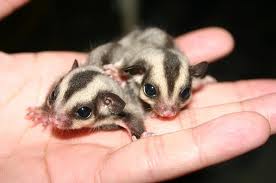 Sugar Gliders as a Pet
Dr. Laurie Hess is a small exotic pet veterinarian. She says we are woefully uneducated about the husbandry of birds and other small pets. The good doctor tells us about some great alternatives to dogs and cats, like the marsupial Sugar Glider.
Listen Now
Dogs Banned From Downtown
A western Pennsylvania city working hard to revitalize a key 10-block stretch of its downtown business district is considering banning dogs from the area as part of the plan. Officials in Beaver Falls, population 10,000, believe part of the problem is that larger dogs, including Pit Bulls and Rottweilers, are sometimes left tied to parking meters by their owners.
Listen Now
Dog Holds Vigil At Grave For Six Years
A faithful dog is refusing to leave his master, even though he's been at his side for six years in a graveyard. An Argentinean newspaper reports the dog ran away from home after his owner died. One week later, the man's family found the German Shepherd wailing by his owner's grave.
Listen Now
360 Dogs Died From Jerky Treats Made In China
In the past year and a half, at least 360 dogs and one cat have died in the U.S. after eating chicken jerky pet treats made in China, according to a new online summary posted by the FDA. Meanwhile, more than 2,200 reports have come in to the agency from pet owners claiming their animals were sickened or died after eating these products.
Listen Now

Read more about this week's show.
1185. Nat Geo's Dr. Pol Talks About Having A Camera Crew Watch His Every Move.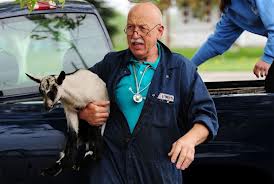 Nat Geo's Incredible Dr. Pol
Not only is he Incredible, but he has quite the sense of humor also. Dr. Pol describes what it's like to have a camera watching your every move, including when his arm is two feet up a cow's ... well ... you know.
Listen Now
Puppy IN Pants Results In Animal Cruelty
A Colorado woman has been arrested on suspicion of animal cruelty after allegedly shoving her Chihuahua puppy down her pants. The incident occurred during a domestic dispute in which policed found Johna Turner arguing with a man. When police arrived, eyewitnesses told them to search Turner's pants and when they did a Chihuahua fell out.
Listen Now
DNA Poop Patrol
A homeowners association in Texas is trying to collect samples of dog poop for DNA testing. The HOA says too many dogs are doing their business in common areas, and they want a database of DNA profiles. That way, future messes will be matched to the correct owners in the small condominium complex, who will then be fined.
Listen Now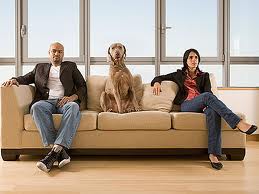 Couple's Fight Over Dog
Pet insurance company Esure say dogs cause 156 fights per year per family. The most contentious canine disputes center around who will take the little guy for a walk, whether he's allowed in bed, and where he goes when family vacations. 17% of doggie disputes leave owners sleeping on the couch.
Listen Now
Foul Mouthed Cockatoo Offends Neighbors
A Rhode Island woman's allegedly foul-mouthed cockatoo is being accused of ruining her neighbors' quality of life. According to the "Boston Herald," Lynne Taylor is scheduled to return to court next week to fight allegations that she violated a city animal noise ordinance. Taylor's neighbors, her ex-husband Craig Fontaine and his girlfriend Kathleen Melker, say Taylor trained her pet bird Willy to yell curse words at them.
Listen Now

Read more about this week's show.
1184. Actor Jamie Farr Talks Animals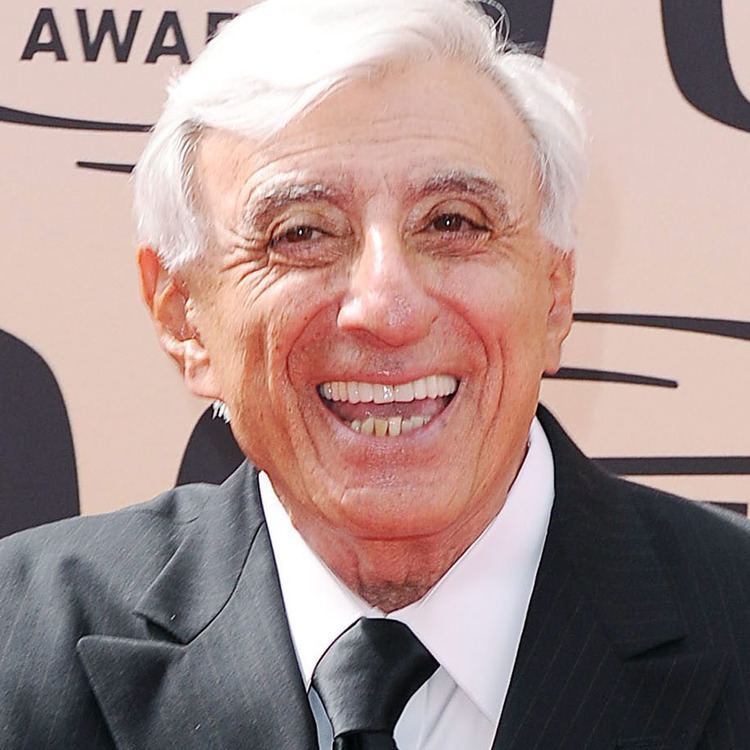 M*A*S*H's "Klinger", Jamie Farr Guests
Known for his outlandish role on the long-running series M*A*S*H, Jamie Farr started his career cleaning the cages of chinchillas. Animals have always been a part of his life and he's proud to share his story.
Listen Now
What Are The Chances Your Pet Will Be Lost?
The ASPCA did a survey of pet owners to find out if they ever lost their pets. A Whopping 15% misplaced their furry companion in the last 5 years. What is the best technique for keeping track of your dog or cat, or even iguana? ASPCA's Dr. Emily Weiss explains.
Listen Now
Man Breaks No Laws Dressing As A Goat
The Utah photographer who spotted a person dressed like a mountain goat on an Ogden hillside is describing his encounter. Coty Creighton says the photos showing a costumed human mingling with real wild goats on Ben Lomond Peak. State officials say mountain goats can become aggressive and inflict serious harm. They also worry the individual dressed as a goat could be mistaken for wild game by hunters.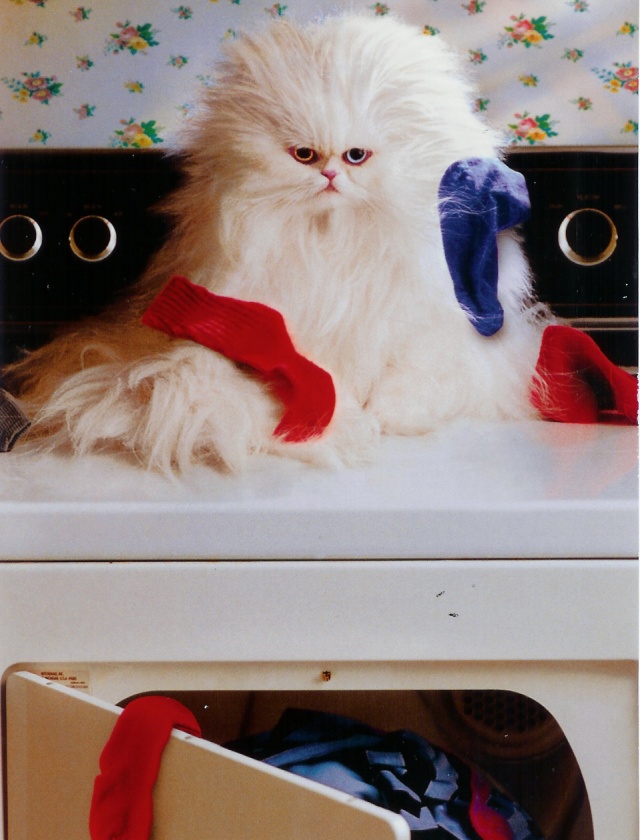 Listen Now
Don't Toss The Cat In With The Laundry
A Scottish woman will most likely sort her laundry a little more carefully after she accidentally tossed her cat in the washing machine. Emma Lothian says her family's ten-week-old tortoiseshell, was apparently sleeping in the laundry basket with a pile of dirty clothes, and wound up going through the hot-water wash cycle before she was discovered. Lothian says she first noticed something was wrong when Tinker wasn't running around her legs as she did her usual chores, and eventually heard a noise coming from the washing machine. Lothian saw Tinker stuck on top of the clothes and pried open the door to get her out. Vet John Buxton, who says he's never seen a case like this, put the cat in a heated oxygen chamber, and she eventually made a full recovery.
Listen Now
If You Want To Put More Playtime Into Your Life, Get A Dog!
A recent poll shows that adults who have a dog are 30% more likely to carve out opportunities several times a week to play. And for 61%, the play companion they enjoy the most is their dog. By comparison 48% would rather play with their spouse or significant other.
Listen Now

Read more about this week's show.
1183. Is Pet Insurance Worth It?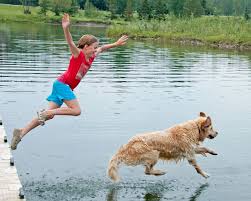 Lake Algae Can Be Harmful For Your Dog
If your dog likes to swim, it's probably best to make sure he only swims in the pool this summer. Pollution Control Agency is asking swimmers and pet owners to be aware of algae-ridden lakes and foul-smelling water after toxins from the blue-green blooms killed some dogs last month.
Listen Now
Should You Have Pet Insurance?
If you don't have it, you've probably asked yourself whether you should have pet insurance for when the unexpected happens. Since pets are living longer and our veterinary medicine has advanced, options for emergency treatment can be costly unless you have insurance. But that doesn't necessarily mean, "go out and get it." Doc Halligan has important tips for deciding if you should get it and choosing the right policy.
Listen Now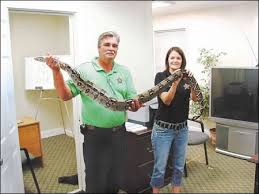 Take-Your-Dog-To-Work-Day Now Includes Snakes and Pigs
As take-your-dog-to-work-day becomes the everyday norm in many offices; owners of less common pets have begun to demand equality. If dogs are welcome at work, then others feathered, furry, winged and scaly companions should be allowed at the office too although some co-workers don't agree. Snakes are allowed at the Seattle headquarters of Amazon.com. About 8% of U.S. companies allow pets at work, and the practice seems to be especially prevalent among tech firms.
Listen Now
Finding Jobs for the Un-adoptable
Pete Coppolillo is scouring shelter for dogs that display traits undesirable for adoption. He's especially looking at prey drive, as these dogs make excellent "working conservation dogs." And Pete is happy to give these dogs a job and a home.
Listen Now

Read more about this week's show.
1182. The 10 Weirdest Animal Laws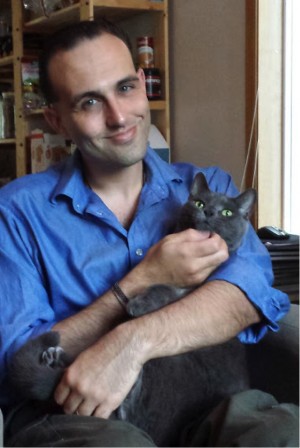 Strange Animal Laws
David Rosengard, a Staff Attorney for the Animal Legal Defense Fund (ALDF) explores the 10 Weirdest Animal Laws on the Books. He'll also share some of the important work the ALDF does for animals worldwide by being a voice for the voiceless.
Listen Now
How Much Would You Spend to Save Your Pet?
More and more pet parents these days are willing to go the financial distance for their pets to give them the best. Americans dog owners spend $2,033 toward their pets on average each year and cat owners about half that at $1,042. But when pet owners are forced to choose between big vet bills and the life of their furry friends, dog owners are willing to pay around $7,000 more than cat owners according to a new survey. So what's the actual number? Those who have dogs say they're willing to spend up to $10,725 to save their pets, while cat owners say they're willing to spend up to $3,454. But for those people who had both cats and dogs, they'd be willing to spend up to $10,200 on average for either their cats or dogs.
Listen Now
Spare Fido the Advil
Ibuprofen is the #1 medication about which the Animal Poison Control Center (APCC) receives calls. Never, ever, give a dog ibuprofen without first consulting a veterinarian. Pets metabolize ibuprofen differently than humans and even small amounts of the human pain reliever can be dangerous to animals. Giving your dog ibuprofen can cause vomiting and gastric distress and could also lead to seizures, coma and death. APCC's annual report breaks down the most common pet toxins across the nation. Popular brands of ibuprofen include Advil, Motrin and Midol.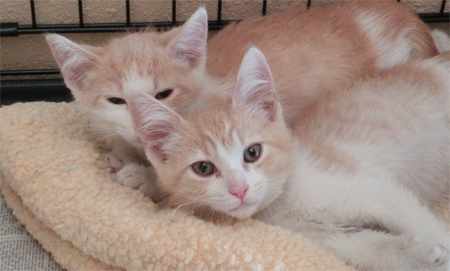 Owner Leaves $300,000 to Her Cats
A couple of cats in New York will be living a better life than many of us after their elderly, wealthy owner passed away and left them $300,000 in her will. A health care aide who worked with their former owner is now caring for the cats, Troy and Tiger. Now they are trust fund cats.
Listen Now

Read more about this week's show.
1181. The Cat That Steals Underwear From Neighbors
Sloth Love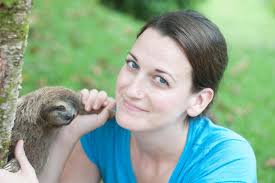 Most every social media butterfly has seen at least one cute video of a sloth (if not, check out our Facebook page). These litter critters are so cute, that many people want one as a pet. Photographer Sam Trull says she "went to Costa Rica for the primates but stayed for the sloths." She has the lowdown on sloths, and she says people think they're slow. She says "they can be fast when they want to, and their nails are pretty scary too."
Listen Now
Personal Pet Check Up
You know your pet better than anyone else, including your vet. Doc Halligan tells us how to do a weekly "once over" exam. Follow these steps and you'll be on top of any problems before they become serious.
Listen Now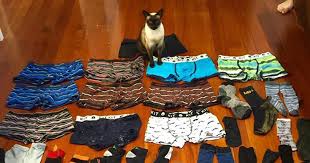 The Cat's Got More Than Your Tongue
A pet feline in New Zealand has been stealing men's underwear and socks from other people's homes! In just 2 months, the 6 year old cat named Brigit, acquired 11 pairs of underwear and more than 50 pairs of socks. Brigit's owner says she has put notes in every mailbox on her street to warn her neighbors.
Listen Now
Doggy DNA Nabs Poop Offenders
A luxury apartment community near Grand Rapids, Michigan says it will use DNA technology as a way to sniff out dog owners who fail to pick up their pets' poop. The Ridges of Cascade complex is asking dog owners to swab their pet's mouth so it can build a DNA database that will allow it to identify residents who ignore its strict cleanup policy. The management company as already contracted with the Tennessee-based company PooPrints to collect DNA samples of each dog in the development. Violators will face a $350 fine.
Listen Now

Read more about this week's show.
1180. When Ugly = Cute - Funny Vet Stories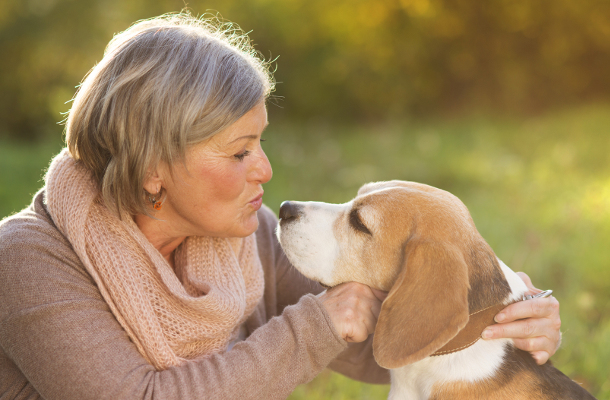 What Happens To Your Pet If Something Happens To You?
You don't have to be Leona Helmsley to plan for your pet if you should die. Estate Attorney AJ Fudge is our guest. She says it's easy to plan for any eventuality, but you should know how. Simply putting your pet in your will isn't enough, as that may be contested.
Listen Now
Funny Vet Stories
Dr. Bo Brock has just about seen it all, despite living in the middle of nowhere. He's treated just about every animal, from Ostriches to Elephants. He'll tell us several hilarious stories about strange but true cases from his peculiar practice.
Listen Now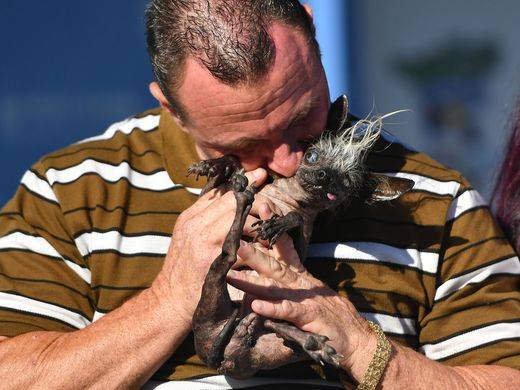 When Ugly = Cute
The winner of this year's World's Ugliest Dog Contest is a wrinkled; wispy- haired, bony Chinese crested Chihuahua named Sweepee. The tiny girl is 17 years old, blind in both eyes and at only four pounds, is not much bigger than two hands put together. She was a crowd favorite at the Petaluma, California contest. Sweepee's favorite thing to do is ride with her dad on his motorcycle. He won $1,500 and a six-foot tall trophy for Sweepee's win.
Listen Now
Giving Your Pet A Check Up
Doc Halligan will teach us how to give your pet a weekly check up. Knowing exactly what to look for could mean the difference between life and death. Early detection gives you the best odds when it comes to your pet's health.
Listen Now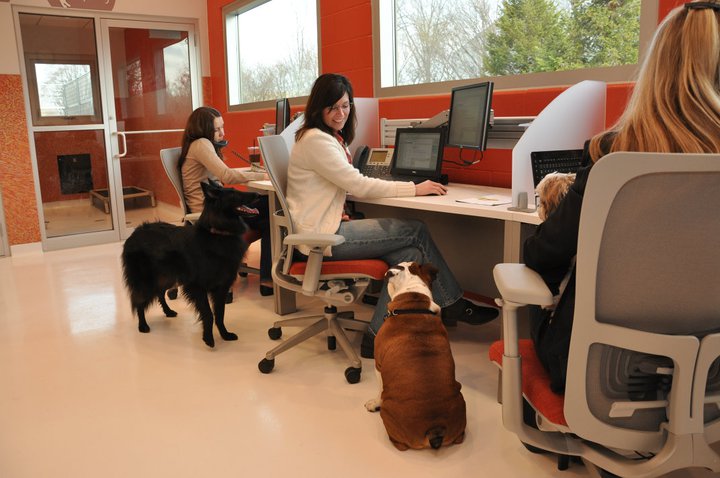 Most Pet Friendly Companies
Many companies offer perks to their employees to keep their workers happy and boost their productivity, perks like gym memberships, foosball tables, free snacks and stuff like that. But if you are an animal lover who yearns to work in a pet-friendly office, Fortune Magazine has come out with a list of the most pet-friendly companies to work for.
Listen Now
5 Summer Outings That Include Dogs
Do you want to take your dog with your for some summer fun? Why not? Animal Radio's Pet World Insider Robert Semrow has compiled a list that you and your furry-friend will find useful and exciting.
Listen Now

Read more about this week's show.
1179. 5 Secret Activities Your Pets Do While You're Gone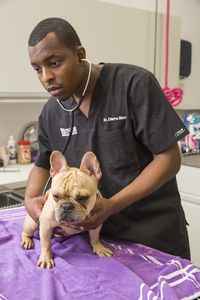 The Vet Life
Dr. Diarra Blue from Animal Planet's hit show, The Vet Life, is our special guest. He's an over-the-top charismatic professional that has some great stories about his unusual practice in Houston.
Listen Now
Pet Flipping
Animal rights groups say pet flipping is becoming a growing problem because of a rise in social media use. Pet flipping is when a person sees a pet on social media websites, like Facebook or Craigslist, they get the pet with phony information, then sell the animal to make money off of it. The really bad news is that pet flipping is legal because pets are considered personal property, so people can sell them like anything else.
Listen Now
Helping Pit Bull Owners Find Rentals
Pet owners know how difficult it is to find housing, but for pit bull owners it can be nearly impossible to find a place where you can have your pet. A new non-profit called "My Pit Bull is Family," provides resources for dog owners across the country with a database listing all pit bull-friendly properties. The website MyPitBullisFamily.org features an interactive map where pet parents can click on their state and a list of contact information for potential rental leads will pop up. Statistics show that nearly 30% of people give up their dogs because their landlord does not allow dogs; making it the number-one reason people give up a pet. My Pit Bull is Family also offers users a list of insurance companies that do not participate in breed-specific discrimination against pit bull-types, Rottweilers, German Shepherds and Chow Chows.
Listen Now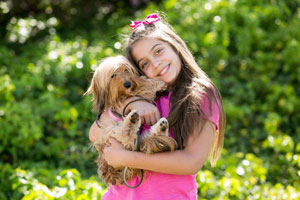 Emmy's Hope
This young lady is a breath of fresh air in our crazy world. Meet 11-year-old Emmy Perry, who was recently featured in a national Kleenex campaign for her work saving animals. She has saved 250 animals to date. She also received an award from the City Of Orange for her work with animals.
Listen Now
What Goes On When You Leave
Animal Radio's Pet World Insider, Robert Semrow, has the Top 5 Secret Things Your Pets Do When You're Away. We can only imagine what goes on when you leave home... or can we?
Listen Now

Read more about this week's show.
1178. Diseases That Humans Can Get From Their Cats, Dogs And Even Turtles.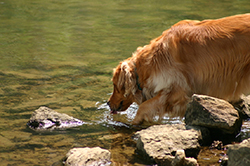 Diseases Your Pet Can Give You
Doc Halligan has some creepy news about Zoonotic disease that humans can get from their cats, dogs and even turtles. While the good doctor doesn't want you to be scared of your pet, she says it's good to be aware of the risks. And pregnant women....listen up!
Listen Now
The Misunderstood Pit-Bull
The youthful and charismatic Bronwen Dickey has made her fight about the Pit-Bull. The years of research that went into her new book easily qualifies her as an expert on the breed that is banned from many big U.S. cities.
Listen Now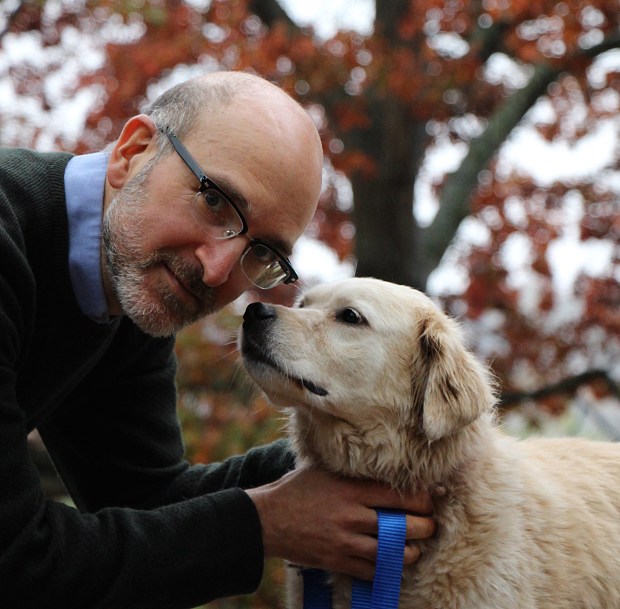 Drug May Slow Down A Dog's Aging Process
An ongoing study out of the University of Washington now hopes to gain insight on the drug Rapamycin (which is used to prevent organ transplant rejection in humans) and its ability to slow down aging in canines. Researchers will follow 10,000 companion dogs of all kinds, as they age - not in labs, but dogs that actually live with their owners at home.
Listen Now
Service Animal Fraud
There are now laws in many states making misrepresentation of a service animal a crime. For example, in Florida, the penalty carries a $500 fine and up to 60 days in jail. Lori Brooks will tell you how to spot a true service dog and what questions establishments are allowed to ask you if you have a service animal.
Listen Now

Read more about this week's show.
1177. I Tried The Weirdest Pet Products On The Internet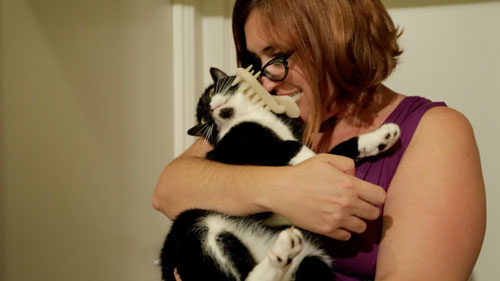 I Tried The Weirdest Pet Products On The Internet
From the Licki Brush to the Puppoose, The Washington Post's Sadie Dingfelder tried some of the oddest pet products for sale online. She'll tell us how it went. For instance, give your dog a toy - a rawhide chew, a tennis ball, or even this little plush figurine of Donald Trump - and your dog, regardless of political affiliation, will immediately tear it to shreds. Cats, on the other hand, dispose of their belongings by looking at them with such disdain that the toys self-destruct in shame.
Listen Now
Why Would You Want To Genetically Preserve Your Pet?
Melain Rodriguez from Viagen Pets says there are lots of reasons you should think about Genetic Preservation. Collecting a sample of your pet's DNA could be helpful if there are medical advances that could potentially help your furry-friend. Of course, you could also use the DNA to clone your pet too.
Listen Now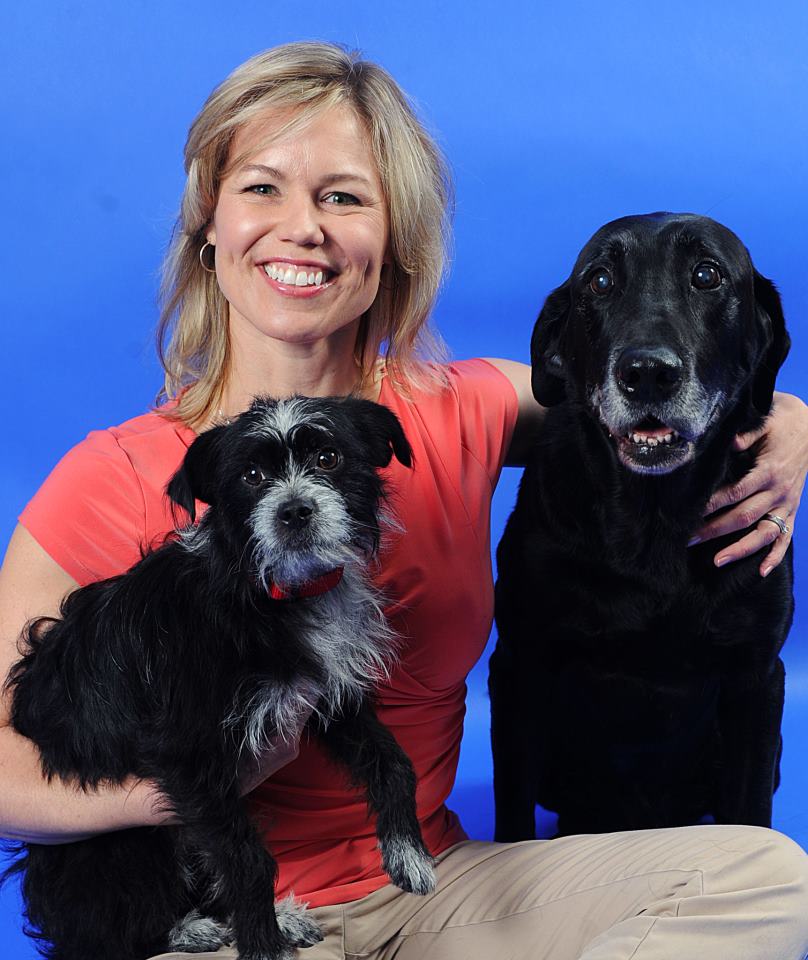 Vet On Call
Animal Radio's Veterinarian, Dr. Debbie White will answer your questions about your pet's health, because that's what we do. Make sure to call us toll-free Animal Radio App for iPhone and Android.
Listen Now
How My Cat Made Me A Better Man
Jeremy Feig was at rock bottom - broke, alone, and living in a shoe box-sized apartment. At the same time, his cat was perfectly content. What was her secret? She couldn't say it out loud, but it was clear she had all the answers to living a good life. Jeremy will share those answers with Animal Radio listeners.
Listen Now
Jewel Thief
Alan Kabel reports on a dog that swallowed their guardian's wedding ring. What happens next is quite amusing. He'll also tell us about an alligator that loves pizza.
Listen Now

Read more about this week's show.
1176. Quitting Your Dumb Job To Work With Animals
Doggy Limousine Service
Daniel Williams quit his regular job to open a pet transport business, like Zoo-ber. He says it's going well although he has one customer than demands he talks to their dog only in "baby-talk."
Listen Now
Fighting Fleas
We're on the heels of another big flea season. Chances are good your pets will get fleas, unless you live in Las Vegas or Phoenix. Is there a safer solution than the traditional topicals? Doc Halligan says there are lots of safe remedies for the 'battle of the fleas.'
Listen Now
Fat Pets and Disease
Diabetes is fairly prevalent with the trend towards obese pets. It can be managed with daily insulin injections. Pancreatitis also plagues dogs especially when they've been fed fatty treats from the table. Dr. Debbie has the information you need if your pet suffers from an obesity related disease.
Listen Now
5 Most Uncommon Legal Pets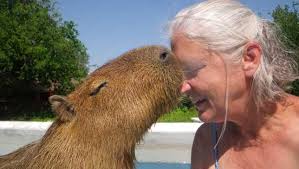 Animal Radio's Pet World Insider Robert Semrow has a knack for lists. This week he has the top 5 strange, unique and elusive pets that are actually legal to own in the U.S. - Sorry, ferrets are still against the law in California and New York.
Listen Now
8-Legged Pets
You may not think of big hairy spiders as pets, but some people do, and Petco wants their business. The company has announced it is expanding their "tarantula offerings" to give pet parents the chance to further explore the amazing world of arachnids. Interestingly, not only do tarantulas have eight legs, they also have a large round eye surrounded by three smaller ones on each side for a total of eight eyes as well.
Listen Now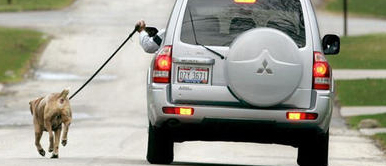 From the "Too Stupid to Own a Pet Department"
A California woman captured video of another woman driving her car and walking her dog by holding its leash out of the car window while she was driving. The director of the local animal services department in Stockton said he found the video distressing and recommended the woman be charged with animal cruelty, but police reviewed the video and did not believe there was evidence of cruelty, but said the woman in the car would have been charged with "distracted driving" IF she had been seen by an officer.
Listen Now

Read more about this week's show.
1175. Is 'Big Brother' Tracking My Pet's Microchip?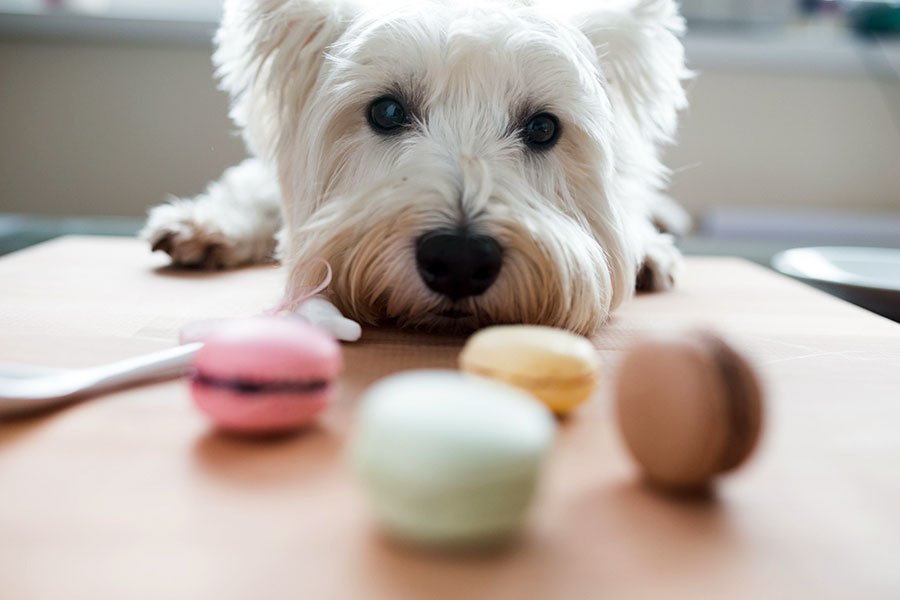 FDA Warns Dog Owners About Xylitol
The Federal Drug and Food Administration is warning dog owners about a new diet Peanut Butter made with an alternative sweetener. 'Xylitol' can shut a dog's kidney down in a matter of minutes.
Listen Now
The Lowdown On Pet Microchips
Still, the best way to ensure your lost pet is returned is by implanting a rice-sized microchip under their skin. This is a simple, fast and painless procedure done at your veterinarian or local shelter. Some people are afraid of the technology, mistakenly thinking 'Big Brother' is tracking your pet. We'll break that myth. We'll also discuss the different types of microchips and how to make sure your pet has the right one.
Listen Now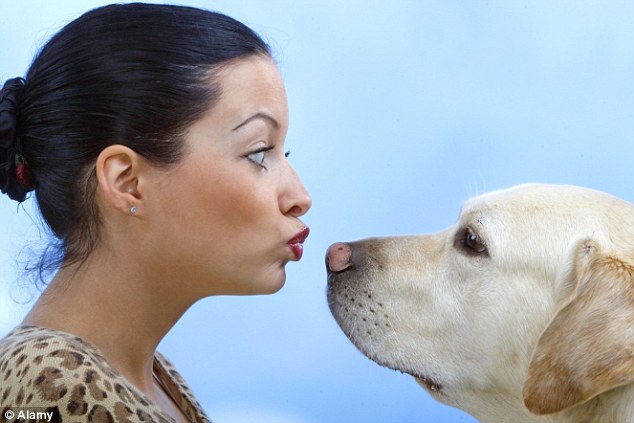 Pet Pictures Can Drastically Change Attitude
We all love pets and whenever anyone feels socially rejected or sad, new research from Miami University shows that just a thought - or a picture of their pet - can lift their mood. In the study they also found that just thinking about another human did not produce the same effect.
Listen Now
Paralyzed Kitten Gets Lego Wheelchair
A kitten that was found paralyzed and abandoned by its mother on the streets of upstate New York has been given a unique makeshift wheelchair by a local veterinarian. This mobility device was made out of Legos!
Listen Now
Goose Knocks On Police Cruiser For Help
A mother goose recently knocked on the door of a Cincinnati police cruiser in her search for help for a gosling tangled in a Mylar balloon string. The officer in the car said he initially thought the goose was hungry when he discovered her pecking at the door of his car.
Listen Now

Read more about this week's show.
1174. Just When You Thought You Knew All There Was To Know About Cats...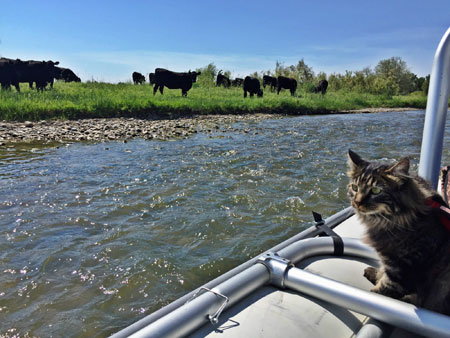 Adventure Cats
Just when you thought you knew all there was to know about cats, Laura Moss tells us about cats that like hiking, camping, kayaking, canoeing, and even surfing. If you have an adventurous cat, she'll tell you what you can do to enrich the furr-balls' life.
Listen Now
The Inner Life of Cats
For millennia, cats have been celebrated as secretive, mysterious companions, content to live alongside (but apart from) humans. Thomas McNamee shares the science revealing cats' hidden depths of emotion and affection for humans.
Listen Now
Deadliest Animal Kills About 120 People Yearly
According to data from the Centers for Disease Control, pit bulls are NOT the deadliest animals, or even rattlesnakes. Believe it or not, deer are the deadliest animals in America, responsible for killing 120 people on average every year. Deer are normally not violent, but the majority of the deaths caused from deer stem from car accidents.
Listen Now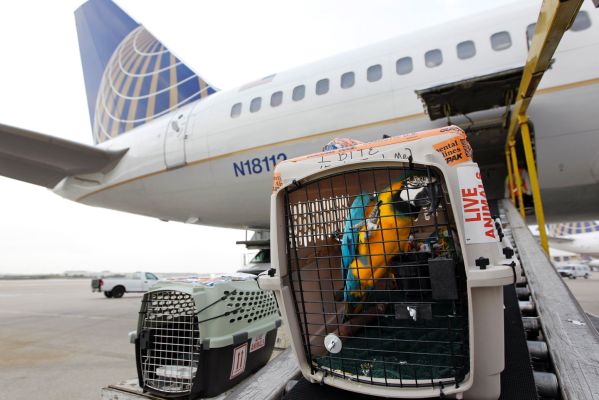 Think Twice Before Putting Your Pet on a Plane
United Airlines is investigating an incident where one of the world's biggest rabbits was found dead after a plane had landed from a flight from London's Heathrow airport to Chicago's O'Hare. It turns out that United had the most animal deaths of all U.S. airlines last year for the second year in a row.
Listen Now
Fake Cancer Treatments Targets Pets
The FDA has given warning letters to 14 companies that are selling more than 65 fake cancer treatments. The bogus products include pills, capsules, powders, creams, teas, oils and treatment and diagnostic kits. They're most commonly marketed and sold without FDA approval on websites and social media platforms and are usually advertised as 'natural' and often falsely labeled as dietary supplements.
Listen Now

Read more about this week's show.
1173. Real Life Pet Detective Shares Wild Stories Of Stolen Animals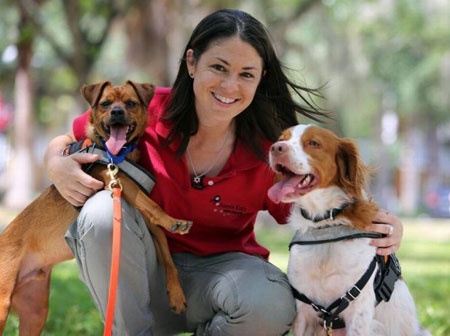 Pet Detective Jamie Katz
She's a real life Pet Detective, schooled as a human Private Investigator. Jamie Katz has found over 150 lost or stolen pets in the last 2 years. She'll share some wild stories and give you tips to make sure your pet isn't stolen.
Listen Now
Federal Agency Goes Pet Friendly
The Interior Department welcomed a new breed of visitor to its Washington headquarters last month, one on four legs, covered with fur and on a mission to boost morale at the agency in charge of public lands. The first federal agency to go dog friendly opened its doors to 85 dogs that first Dog Day!
Listen Now
New Tick-Borne Disease Discovered
Scientists have a double-shot of bad news about ticks. There's a new, and potentially fatal, tick-borne illness called Powassan and this summer looks like it might be one of the worst on record for an increase in the tick population. The Centers for Disease Control say tick-borne diseases are on the rise and prevention should be on everyone's mind now through early fall when ticks are most active.
Listen Now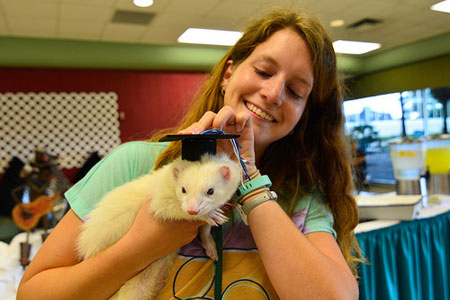 Human College Graduates 24 Pets
One of only a handful of colleges that allow and encourage pets, Eckerd College wants students to bring their dogs, cats, rabbits, ferrets, ducks and chinchillas to school. They supply pet dorms and vet visits for college kids and their pets. They even have a graduation ceremony for the creatures big and small. Tanya Womack is the Staff Coordinator for Pet Life at Eckerd College. She's happy to tell us about this groundbreaking initiative and she consults with other colleges that wish to institute the same policy.
Listen Now
Prisoners Training Animals
A small team of women prisoners in Phoenix is working with the Maricopa County Sheriff's Office Animal Safety Unit. The program helps comfort and train animals rescued from deplorable conditions. Six days a week the women in the program are transported to a former men's jail that has been converted into a holding center and safe haven for animals.
Listen Now

Read more about this week's show.
1172. Research Suggests Pets Make You Look More Attractive, Trustworthy And Sexy.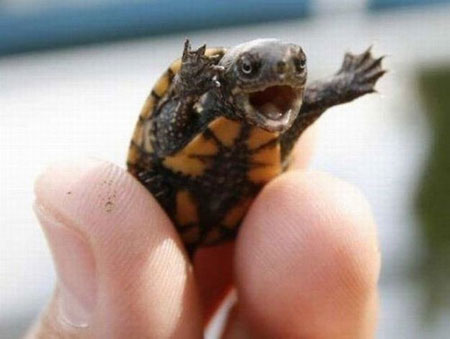 Join the Shellebration
World Turtle Day is coming up. The Executive Director of the American Tortoise Rescue, Susan Tellum tells us why turtles and tortoises make great pets, except when they're having sex.
Listen Now
Pig Trial Ends
Animal Advocate Anita Kranjnc faced a prison sentence for feeding water to a dehydrated pig. After two years of defending herself in a court battle, the judge dismissed the charges against her for mischief and meddling with private property.
Listen Now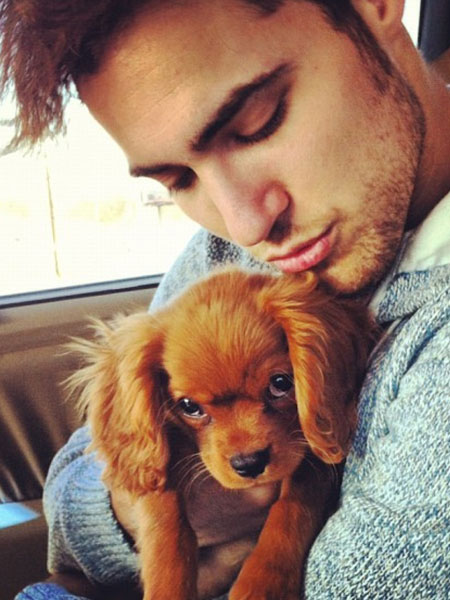 Some Pets Make You Look More Attractive
New research suggests women rated men holding puppies as almost 24% sexier, 14% more trustworthy and 13% more attractive than the same men not holding a puppy. Meanwhile, women with kittens were perceived as the least attractive and women with cats were rated lowest on sexiness and trustworthiness.
Listen Now
Tick Talk
Dogfather Joey Villani shares a little known secret for easily getting rid of ticks. Simply pulling them out of your animals, or using a match to get rid of them can actually cause more problems. But with this technique, the ticks will leave on their own accord.
Listen Now
Class Action Claims Prescription Pet Food is a Marketing Scheme.
Four law firms are making news for representing pet owners in a class action lawsuit, which alleges that prescription dog and cat food is a marketing scheme devised by pet food companies to pump up their profits. They state that requiring a prescription from a veterinarian misleads consumers, providing cover that enables pet food companies to charge excessive prices because prescription pet food contains no drug or other ingredient not also common in non-prescription pet food.
Listen Now

Read more about this week's show.
1171. The Truth Behind The Billion Dollar Pet Food Business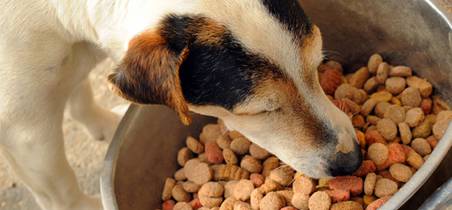 What The Pet Food Manufacturers Want You To Know
The pet food industry is worth 29 BILLION dollars a year. With so much at stake, they've formed a lobbying group called Pet Food Institute. PFI's Communications Director, Mary Emma Young joins us to tell you want they want you to know about pet food.
Listen Now
Pet Fooled
Pet food advocate and director of the movie "Pet Fooled," Kohl Harrington believes you are being lied to and manipulated by the major pet food manufacturers - all in the name of economics. Kohl shares the information he collected while producing the movie, including documentation that you're being deceived into slowly killing your pets; and even paid hush money by pet food makers. You'll want to hear this before you shop for pet food again!
Listen Now
Employers Offer Paternity Leave
Harper-Collins Publishers is now offering their employees "PAWternity leave" when they adopt a new pet, giving workers up to five working days of paid leave to settle in with their new animal friend. The publisher says it wants to encourage responsible adoption of animals as well as make life easier for their staff that choose to open their homes to furry friends.
Listen Now
Pet Rat Saved After Heroin Overdose
Volunteers at an overdose prevention site in Vancouver, Canada, say they saved the life of a pet rat named Snuggles after the little rodent overdosed on heroin it had eaten off a table.
Listen Now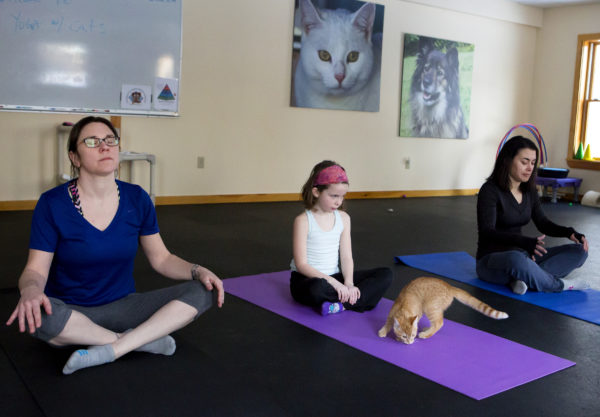 Cat Yoga Classes
For cat lovers and exercise enthusiasts, free yoga classes filled with feline friends sounds like a pretty good deal. But these classes are offered with a larger purpose in mind, as the cats need homes. The P.A.W.S. Animal Adoption Center in Camden, Maine, offers free monthly cat yoga classes as a way to introduce potential new pet owners to some kitties in need.
Listen Now
Victims Scammed After Buying Dogs Online
Police in the town of Winkler, Manitoba, Canada, are asking people to be extra vigilant when buying anything online after three people were scammed out of hundreds of dollars when they bought dogs that they never received. The victims had all recently responded to online classified ads listing dogs for sale.
Listen Now

Read more about this week's show.
1170. Actor Sir Patrick Stewart Changes His Mind About Pit Bulls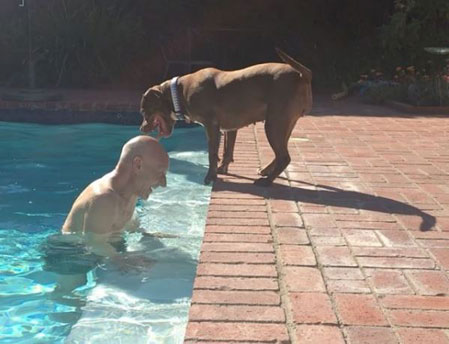 Star Trek Star Changes His Mind About Pit Bulls
Actor and humanitarian Sir Patrick Stewart is fostering a pit bull named Ginger after they bonded instantly. He admits that he once believed the negative stereotypes about pit bulls, but his love for Ginger and other pit bulls has grown so deep that now he's partnered up with the ASPCA to #GetTough against dog fighters.
Listen Now
Fear Free Movement
When Dr. Marty Becker created the Fear Free certification for Veterinarians, he had no idea it would take off so fast. More and more veterinarians are creating a relaxed environment that pets will like. They're practicing techniques that make dogs and cats enjoy going to the vet. The end-game is happier, healthier pets that live longer.
Listen Now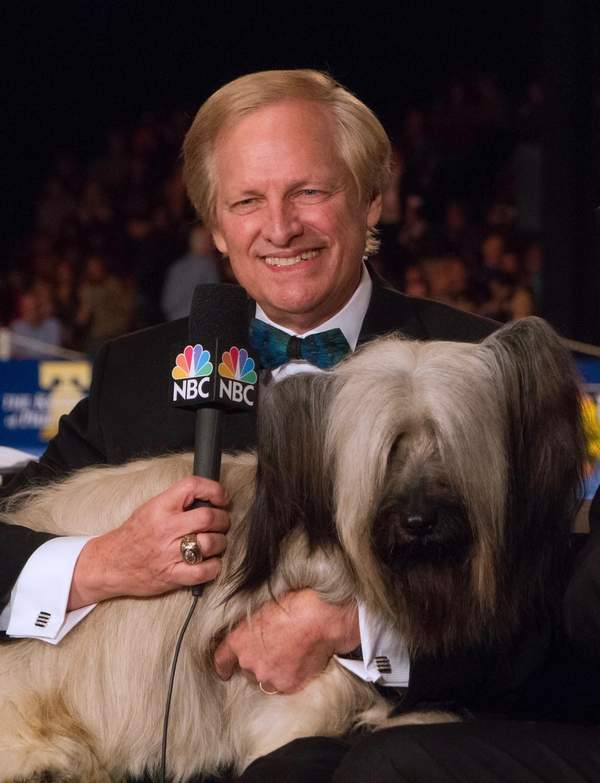 Giving The West Coast Some Love
TV Host and Animal Advocate David Frei was the top dog at Westminster for almost 30 years. He tells us that he's created the first major west coast AKC Dog Show and it's all going on in Beverly Hills. Trailing the super success of the Thanksgiving Day Dog Show, NBC has bankrolled the celebrity filled dog show.
Listen Now
Taiwan Outlaws Cat & Dog Meat for Humans
Taiwan is the first country in Asia to pass a law outlawing the human consumption of dog and cat meat. An amendment to an animal protection law, passed earlier this month by the Taiwanese, indicates a changing attitude in, "A society in which dog meat was regularly eaten, to one in which many people treat pet cats and dogs as valued members of their families," according to the government's own news agency.
Listen Now
Eliminating Hairballs
If your cat is always hawking up hairballs, then perhaps you should hear what Animal Radio's Dogfather, Joey Villani has to say. He has some inexpensive and effective ways to reduce the hair your cat consumes. This is especially helpful if you've ever stepped in a juicy hairball in the middle of the night.
Listen Now
1169. Does 16 Cats Make Paula Poundstone A "Crazy Cat Lady?" She Explains...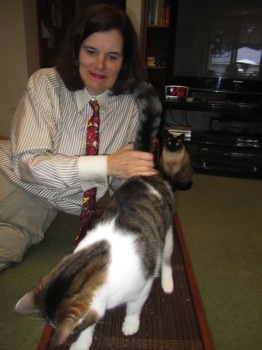 Crazy Cat Lady Paula Poundstone
We're flashing back to comedian Paula Poundstone's guest spot. She proudly defends being the cat mama to 16 cats (3 if the landlord asks). She's trying to decide whether to buy cat litter or send her kids to college.
Listen Now
Wag App Cautionary Tails
A Houston couple is finding out firsthand some of the unintended consequences that can come with letting a stranger on an App take care of your pet. Their version of the unthinkable happened when they trusted a stranger on the "Wag!" app to walk Winnie, their 10-month-old Wheaten Terrier. Winnie died on that walk. The husband says Wag! representatives have not offered any details into how Winnie died. Wag did offer to reimburse the couple $188.71 for Winnie's cremation costs if the couple signed a non-disclosure agreement, stating that, among other things, they would be legally required to keep quiet about what happened to Winnie. Just eight days before, another Wag! dog-walker in California was charged with animal cruelty after police say he kicked one of the four dogs he was walking.
Listen Now
Cuddly Hedgehogs Carry Salmonella
Government health officials are warning that there have been at least 11 people infected with the outbreak strain of Salmonella Typhimurium in 8 states. All involved hedgehogs. Even when hedgehogs appear healthy, the CDC says they can carry salmonella germs in their droppings. Those germs can then spread around the hedgehog's body and then to anything in the area where they live.
Listen Now


Aspirin Can Be Fatal For Your Pet
While Aspirin might be just what the doctor ordered after a night out drinking; your dog or cat's body won't assimilate the chemicals safely. Enough 'well-meaning' aspirin can kill your pet. Same holds true for Acetaminophen and Ibuprofen. There are a lot safer anti-inflammatory medicines that your veterinarian can prescribe. Animal Radio's Dr. Debbie has a tip for determining if something your pet swallowed is toxic and if you should go to the veterinarian.
Listen Now

Read more about this week's show.
1168. Kim Komando Says Some Tech Could Emit Noises Only Your Pets Hear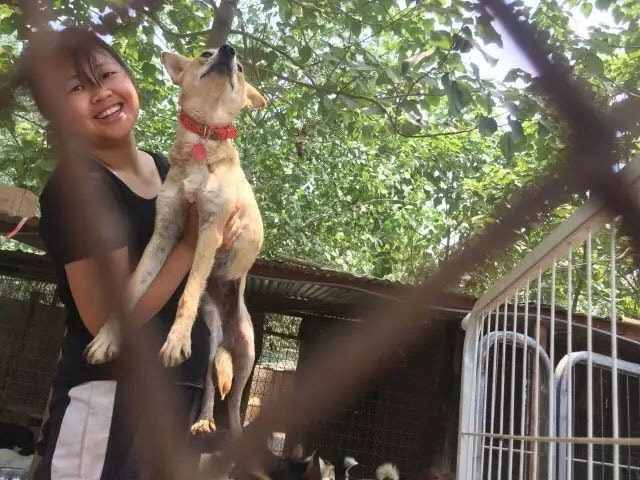 No Dogs Left Behind
Jeffrey Beri founded the global animal rescue No Dogs Left Behind. He checks in with Animal Radio from China where he's rescuing thousands of dogs from a horrific life and ultimate slaughter. He reports that the Chinese are changing their view on pets.
Listen Now
Think About Your Pets When Buying That Tech Gadget
Tech expert Kim Komando says every piece of technology we put into our homes could very easily emit a sound that cannot be heard by humans but comes in loud and clear for pets. That's not to say pets are suffering because of our gadgets, but that the possibility exists and it is something you may want to consider. In scientific terms, humans can hear sounds up to about 20,000 Hz, while dogs can hear sounds up to 45,000 Hz and cats 64,000 Hz. That means there are frequencies undetectable to us but very noticeable and even hurtful to animals. Lights can also be a problem, because animals see the world differently than humans. LED lights flicker more than others, though the speed at which they do so isn't really noticed by humans. Dogs, however, are sensitive up to 80 Hz or flickers per second.
Listen Now
Retiring Former Research Chimps
The Director of Behavior and Research at Chimp Haven joins Animal Radio to talk about the many chimps that are now living at her sanctuary in Louisiana. Amy Fultz is currently fund raising to help build more habitats in the 200-acre refuge.
Listen Now

Read more about this week's show.
1167. 'ÄėWild Kingdom' Host Talks About Harrowing Experiences Filming Animals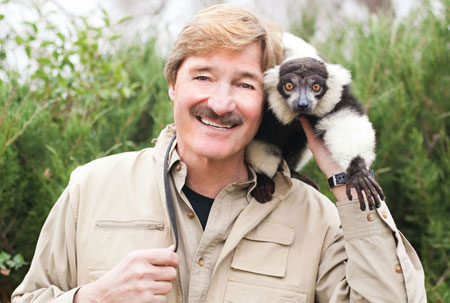 Mutual of Omaha's Wild Kingdom
The little known insurance company would've sunk into obscurity if it weren't for the marriage to the iconic television programming it hitched its name to. Marlin Perkins and his monkey hosted the Sunday evening tradition. The show lives on today as a web series hosted by this week's Animal Radio guest, Peter Gros. Peter talks about several harrowing experiences filming wild animals, including chasing a 12-foot python through the Waldorf-Astoria Hotel in Manhattan.
Listen Now
Meet Your Breed
Don't just get a dog because it's cute. To ensure a long lasting relationship, you should get a breed that suits your activity level, as some dogs require lots of stimulation while others, like the unsuspecting Greyhound, would rather be a couch potato. Behaviorist Kim Brophey is here to help you pick out your new furry family member.
Listen Now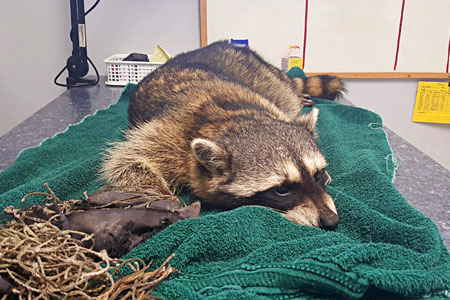 Raccoon Overdoses on Heroin
Firefighters at Wayne Township in Indiana must still be laughing about a recent visit they had from a frantic woman who showed up at the station house early one morning with her pet raccoon. The raccoon was stoned after being exposed to too much marijuana and the owner thought the raccoon was overdosing. Later, they discovered the raccoon had actually gotten into someone's stash of heroine.
Listen Now
The New Fear Free Guide
The biggest thing to recently happen to animal welfare is arguably the Fear Free movement. Starting with veterinarians, changes were made to make vet visits a better experience for the pet and everyone involved. Then Fear Free moved into the household by creating the Fear Free Happy Homes program. Now, with the help of Fear Free father and renown author, Dr. Marty Becker talks about the new Fear Free book, From Fearful to Fear Free.
Listen to Dr. Becker in the Fear Free Expert Series on Animal Radio.
Listen Now

Read more about this week's show.
1166. How To Tell If Your Pet Is In Pain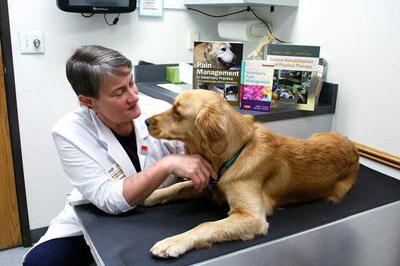 Hidden Pain In Cats
Cats may feel pain but there may be no obvious signs. Dr. Robin Downing specializes in pain and palliative medicine for pets and she explains why cats may not exhibit the signs of pain, or at least how humans perceive pain. Dr. Downing also discusses pain treatments for our furry friends. This segment is part of the Fear Free Expert Series.
Listen Now
Sea-furring Felines
We remember the bold seafarers of yore, from Magellan to Shackleton, for their extraordinary exploits; New lands discovered, storms weathered, and battles won. But somehow history has neglected the stalwart, hardworking species who made it all possible ... yes, the noble cat! Philippa Sandall joins us from down-under to describe these under appreciated sea-furring felines.
Listen Now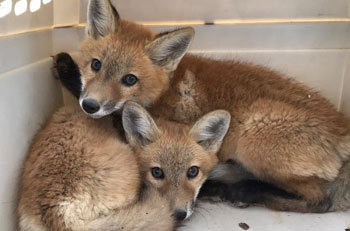 Firefighters Thought They Were Rescuing Puppies
Firefighters in Colorado Springs say they are pretty surprised to learn that the littler of "puppies" they rescued from a storm drain were actually baby foxes. Before learning they actually had baby foxes in their care, they were taken to a veterinary hospital where they were told the tiny little things were really newborn red fox kits.
Listen Now

Read more about this week's show.
1165. Your Cat May Be Giving Away Your Home Address
Who Is Smarter? Dog Or Cat?
Scientific American Senior Editor Josh Fischman translates the results from current research on the brains and neurons of cats, dogs, raccoons, bears and humans. You may be surprised by the results. Cat lovers - brace yourself.
Listen Now
Has Your Pet Restricted Your Travel Plans?
According to a study of 2,000 American pet parents, half of them have never traveled outside of the country since owning their pet. The main reason pet owners struggle to take a vacation without their pet is likely due to the 68% who felt especially guilty when they leave their pets behind.
Listen Now
Your Cat May Be Giving Away Your Home Address
Identity theft has been a big concern for years. Now those photos you post of your pet could lead strangers straight to your home. The meta-data hidden beneath those cute furry photos include your geo-location. And one website, IKnowWhereYourCatLives.com, actually highlights just that.
Listen Now


Two KONGs For Every Dog In America
The KONG is the most ubiquitous dog toy in existence. The name KONG has become a part of the vernacular, just like Kleenex and Band-Aid. So, you'll be quite amused when KONG creator Joe Markham tells us how the toy was invented by accident. This is the last installment in the Fear Free Expert Series.
Listen Now
Bucket List For Shelter Dog
An animal shelter in Arlington, Virginia, is helping a dying dog with cancer live his best life. The Animal Welfare League of Arlington hopes that a family will adopt Smoke, a 10-year-old hound with terminal cancer, in the last weeks or months that he has left. But, until that time, the shelter has created a bucket list for Smoke that is still growing. On the list already are entries such as riding in a fire truck, eating ice cream, going to the beach, riding in a police car and howling with the sirens, and getting a full body doggy massage.
Listen Now

Read more about this week's show.
1164. Which Pop Superstar Tests Her Songs On Her Dogs First?
High Tech Dog Kennel
If Rebecca Eyre gets her way, you'll never again see a dog tied up outside a retail or food establishment. She says "Dogspot," a climate controlled parking spot for your dog, is being rolled-out across the country. Using the smartphone app, you'll gain access to a safe and secure dog locker fitted with UV lamps and cameras. So many questions, so little time.
Listen Now
What's So Important About Blood Tests
Has your veterinarian ever recommended an expensive battery of blood tests for your pet? Dr. Fred Metzler explains why these blood tests are needed to really understand your pets health, even when they're healthy. Since our pets cannot speak English, veterinarians rely upon blood to tell the story. Dr. Metzger is our next speaker in the Fear Free Pets Expert Series.
Listen Now
Petsitter To The Stars Speaks
Laura Vorreyer has become a petsitter for celebrity pet owners and their furry companions. She says that some of her clients have large requests when it comes to pet are. Laura will tell us about a popular singer who tests her songs on her dogs to see if they'll be a hit.
Listen Now
Potatoes and Lentils in Dog Food Linked To Heart Disease
There's some new information from the Food and Drug Administration's that says
potatoes, legumes, peas and lentils used as protein sources in many dog foods may be linked to canine heart disease. The agency is researching dogs that developed dilated cardiomyopathy, or DCM, which is a disease of a dog's heart muscle and often results in congestive heart failure.
Listen Now

Read more about this week's show.
1163. Supermodel Chickens and Pet Dreams
Supermodel Chicken
Model Summer Rayne Oakes dispels common stereotypes. A Cornell graduate in Etymology, she has no problems feeding her best friend live meal-worms, something that would make most models squirm. Of course, her best friend is a chicken named Kippy. The two are inseparable. You might see them together on a N.Y. Subway. Kippy has even appeared in several photo shoots.
Listen Now
Does Your Pet Dream?
Have you seen you pet twitch, move or mumble while they sleep. Could they be dreaming? Harvard Professor and Dream Researcher Dr. Deirdre Barrett shares what she knows about pet dreams.
Listen Now
Dealing With Noise Phobias
Some pets can be alarmed or startled by noises like thunder, cars and fireworks. It's not uncommon. Board Certified Veterinary Behaviorist Dr. E'Lise Christensen tells us about ways we can desensitize our furry friends. Our pets deserve to be Fear Free Pets.
Listen Now
What Would You Give Up To Take Your Dog To Work?
As part of last month's Take Your Dog to Work Day, Ollie, a human-grade dog food company, polled animal lovers who currently cannot take their dog to the office to see what they would be willing to do to gain that privilege. One in four said they would give up three vacations days if it meant their dog would be allowed in the office. Additionally, 70% of pet parents said they would show up to work earlier if it meant they could bring their dog and 68% said they would stay later. Two-thirds of those polled said they would be willing to switch to another company if it meant getting pet-friendly perks.
Listen Now
Airlines Want To Ban Support Animals
Two major air carriers, American and Southwest Airlines, are urging the Federal Government to no longer require them to allow Emotional Support Animals on board. The Transportation Department is reconsidering its rules for traditional service animals and comfort pets. The flight industry group, Airlines for America, which represents American and Southwest, has told the Transportation Department that it should narrow the broad definition of "service animals" to only quote, "trained dogs that perform a task or work for an individual with a disability."
Listen Now

Read more about this week's show.
1162. How Far Can Your Dog Smell? The Secrets Of The Snout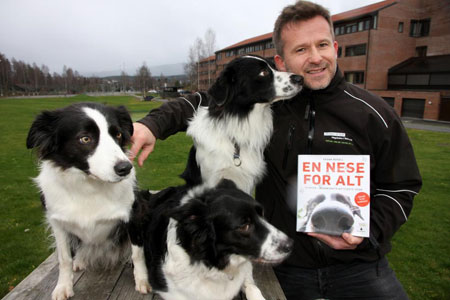 The Secrets Of The Snout
Scientist and researcher Frank Rosell joins us live from Norway to talk about our pet's incredible nose and smelling capabilities. He'll explain why your friend's dog is "all-up-in-your-business" and just how far and how much our dog can smell stuff. They can even smell cancer.
Listen Now
65-year-old Woman Has Had Her Pet 56 Years
Here's a story you don't hear very often. Jeanna Smith got her pet tortoise during the Kennedy administration, and it might still be alive for the Bieber administration. Not many people live most of their life with their childhood pet.
Listen Now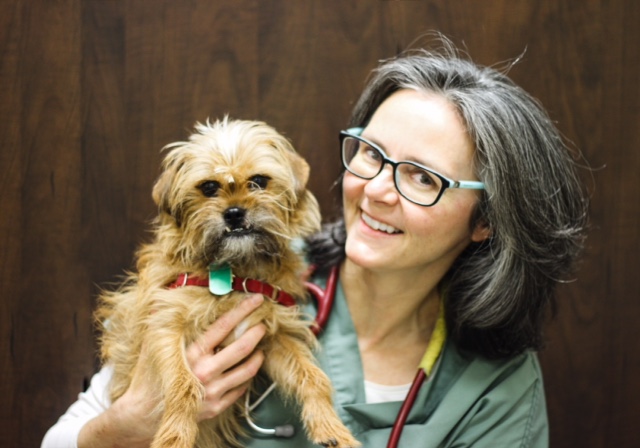 What To Do When You Can't Reach A Veterinarian
The Fear Free Pets Expert Series continues with Dr. Dawn Crandell. She'll teach you how to evaluate and treat your pet when a veterinarian isn't easily accessible. Before you take your dog on a trip or camping, make sure you're prepared for the unexpected.
Listen Now
Your Turn To Weigh In On Airline Service Animal Policy
The Transportation Department announced it's seeking comments for drafting rules for dealing with animals flying with passengers on planes. The proposal asks for comments about questions such as: whether to treat psychiatric service animals the same as other service animals, such as for the blind and deaf; whether to require emotional-support animals to travel in containers or with a harness or leash; and limiting the types of animals qualifying as emotional-support animals.
Listen Now

Read more about this week's show.
1161. One In Ten Pet Owners Admit To Getting Their Pet High On Drugs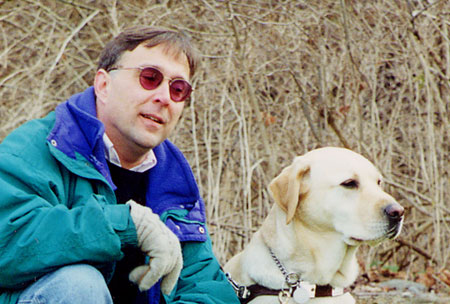 Being Blind - Faking A Sighted Person
For 30 years, legally blind from birth, Stephen Kuusistos went about his daily business as if he had 20/20 vision. He even drove bikes and motorcycles. But his life changed dramatically when he met his first service dog, Corky. This dog assisted him and even taught him some valuable life lessons.
Listen Now
The Truth About Raccoons
Over the years, many people have tried to make pets out of raccoons. This is nearly impossible. Raccoons not only make bad, destructive pets, but they also inherently carry disease. Animal Radio's Dr. Debbie has to let down a listener that was dead-set on making a wild raccoon a family member.
Listen Now
Recreational Drugs and Alcohol - Not For Pets
The Family Center for Recovery surveyed over 1,000 pet owners who admitted to seeing their pet ingest drugs or other substances. 10% of men and 5% women in this survey said they purposefully got their pet high on drugs so they could share the experience and nearly 8% of men and 4% of women said they gave their pet drugs or alcohol out of boredom.
Listen Now
Dog Park Hijacked For Ten Years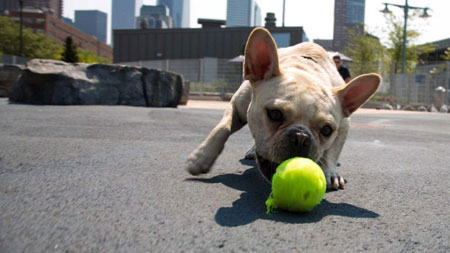 The Tribeca Dog Park in New York was literally stolen, or hijacked, ten years ago by area residents who put a lock on the gate, began charging fees, banning non-member status mutts and enforcing its 22 rules with an iron fist and the city never noticed. The people with the pirated dog park installed a keypad lock on the gate and sent members a secret 4-digit passcode after they paid a $120 annual fee over Paypal on the group's website.
Listen Now
Man Shoots At Roommate Over Cat Hair On Couch
A 58-year-old Florida man has been arrested after he shot at his roommate because he was angry about cat hair being on the couch. The roommate told police that the cat-hair-hating-guy fired in his direction and said, "The next one's going to be you." Mr. Cat Hair Hater is being held without bond and is facing charges of shooting into a dwelling, aggravated battery and aggravated assault.
Listen Now

Read more about this week's show.
1160. A Device That Will Translate What Your Pet Says Into English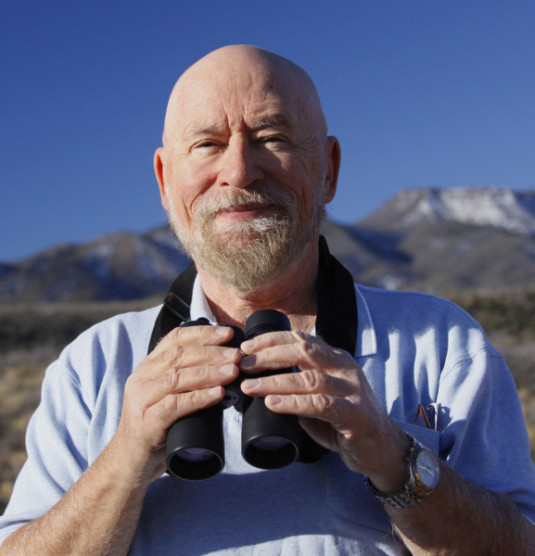 Not Sci-fi. A Device That Translates Woofs and Meows Into Words
Dr. Con Slobodchikoff (Professor Emeritus NAU) believes we are close to developing a gadget that will translate what your dog or cat is saying into English words. While several novelty items are currently on the market, his work is based in science. Slobodchikoff says "So many people would dearly love to talk with their dog. With cats, I'm not sure what they'd have to say. A lot of times it might just be 'you idiot, just feed me.'"
Listen Now
Counting Cats
Because most everyone has their own opinion on whether cats or dogs are smarter, a new study has created quite a stir when it suggested that dogs might have an intelligence edge over cats. On the other hand, a few other studies have shown that cats have a greater mathematical ability than dogs. Meanwhile, other less traditionally "smart" animals like fish and frogs, according to new research, are able to count.
Listen Now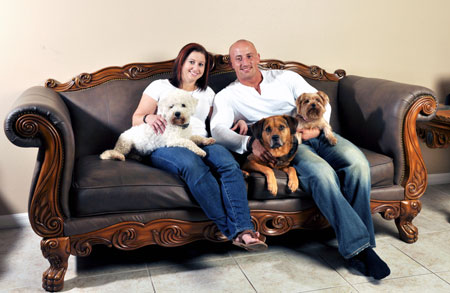 Dating Advice For Pet Parents
Things can get complicated if you are in a relationship that progresses to the point where you are thinking about moving in together. And if the other person is also bringing a pet to the new household then you have a lot to consider. Animal Radio News Director Lori Brooks has some good advice for pet parents who want to combine households.
Listen Now

Read more about this week's show.
1159. Sheena Easton Goes Crazy About Her Cats!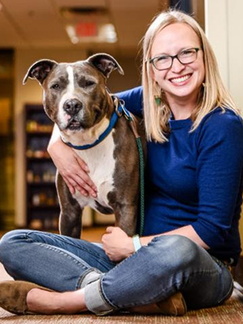 Accidentally Sickening Your Pet
The Senior Veterinary Toxicologist at the Pet Poison Helpline wants you to know what household toxins can fatally sicken your pets. Dr. Ahna Brutlag warns that pesticides and bait traps can kill more than bugs and mice. She also says even pet safe anti-freeze can be harmful.
Listen Now
Psychologist Tells Us What Pets Want From Their Owners
Ever wonder how your pet sees the world? There's an entire branch of science devoted to figuring that out. Psychologist Dr. Zazie Todd has been studying the techniques guardians use to better their relationship with their pets.
Listen Now
Toxoplasmosis Could Actually Improve Your Life
According to a new study, a mind-controlling parasite found in cat feces increases a person's likelihood of studying business and going into entrepreneurial-related careers. The parasite Toxoplasma Gondii has long been associated with impulsive behaviors leading to an increased risk of car accidents, road rage, mental illness, neuroticism, drug abuse and even suicide. Researchers believe T. Gondii exposure might push people toward higher risks and higher reward activities. The experts found that people infected with the parasite were about 1.5 times more likely to major in business and 1.7 times more likely to pursue a management and entrepreneurship major.
Listen Now
Pop Diva Sheena Easton Flashback
Singer, songwriter and actress Sheena Easton provides one of the most memorable celebrity interviews on Animal Radio. Sheena is cra-cra about her kitties, no holds barred when she divulges how she spoils her cats and dogs.
Listen Now

Read more about this week's show.
1158. Why Is Our Pet's Food Supply Constantly Jeopardized?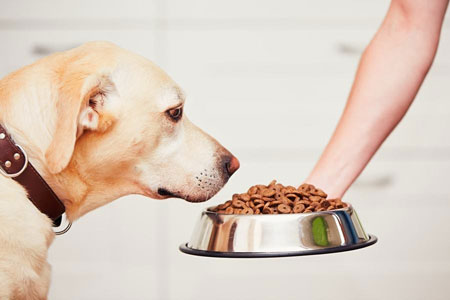 Why Is Pentobarbital In Our Pet Food?
Jaclyn Bowen of the Clean Label Project is back to explain why our pet's food supply is constantly jeopardized. What are the implications of the Blue Buffalo's sale to General Mills? You should listen before you shop for pet food again.
Listen Now
Understanding UTI
Urinary Tract Infections are more common than you think. Did you know stress could cause a UTI in your cat or dog? Dr. Tony Huffington explains how a stressed animal is at higher risk for infection. Have you heard the Fear Free Pet Expert Series?
Listen Now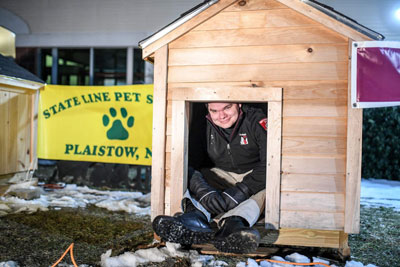 Sleeping In The Doghouse
A cold winter has led to the deaths of several dogs left outside in the elements. Ian Matheson spent the evening in the brutal cold weather to bring awareness to pet owners about the risks of leaving your dog outside overnight. Listen to Ian tell his story.
Listen Now
People Prefer Pets Over Partners
A study of 2,000 cat and dog owners shows more than half often prefer spending time with their pet instead of their partner. This is because they love unconditionally, they don't nag, they never talk back and are always in a good mood. 3 in 10 adults say their pet is a better listener than their partner, while 45% like the fact they are never judged or questioned by their cat or dog. Surprisingly, 29% even say their four-legged friend is better at snuggling.
Listen Now
Dog Tests Positive For Rabies After Biting Owners
A family dog in Delaware has tested positive for rabies after biting his two adult owners. The dog was also not up to date on shots. The adults, who were bitten by the dog, have begun rabies treatment. Rabies is an infectious disease affecting the nervous system of humans and other mammals. Infection happens through the bite or scratch of an infected animal or if saliva from an infected animal gets into the eyes, nose, mouth, or an opening in the skin of the bite victim.
Listen Now

Read more about this week's show.
1157. Actress Loretta Swit Talks 'Animals.'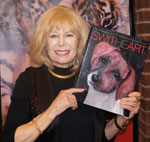 Hotlips Houlihan Returns
Loretta Swit (M*A*S*H) is back on Animal Radio to tell us about her childhood pet, her faux fur jacket and most importantly, her book of original watercolors she painted. Surprisingly, Loretta's parents didn't foster her artistic side. Hotlips continues to speak out for the animals.
Listen Now
Canned Food Found To Increase BPA in Dogs
Bisphenol A (BPA) is a widely used industrial chemical found in many household items, including resins that are used to line and inhibit corrosion of metal food cans. Now, researchers at the University of Missouri Veterinary School have found that even short-term feeding of canned dog food resulted in a significant 3-fold increase in the level of BPA in dogs.
Listen Now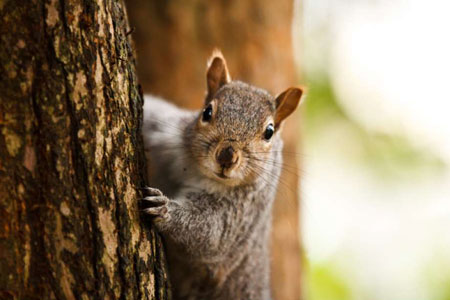 Man Sues After Pet Squirrel Attack
A contractor is suing a Virginia couple for $90,000 for injuries he says were caused when their pet squirrel attacked him - biting and scratching his leg and hand. According to the paperwork filed by the contractor, the couple was keeping the animal as a pet, but the homeowners say they have never had a pet squirrel.
Listen Now
Judge Rules Dogs Are Property
A Canadian judge has ruled dogs are property and cannot be considered in the same vein as children in a scathing decision blasting a newly separated couple for a "ridiculous" attempt to use the court system to settle custody dispute over two of their three dogs. The judge likened the matter to being asked to rule on what the couple should do with other joint property they may own. "Am I to make an order that one party have interim possession of the family butter knives?"
Listen Now

Read more about this week's show.
1156. Stressed People Have Stressed Pets. Dr Huber Explains.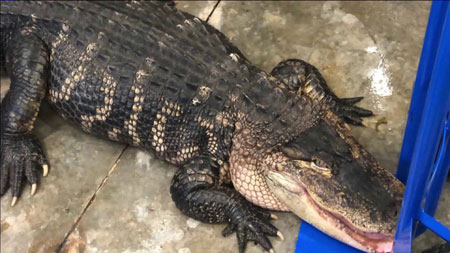 Evicted Alligator Gets Legal Representation
'Katfish,' the 200-pound PET alligator that was forcibly removed from his home, is now being represented in court by Tristen Woods and Lauren Sierra. The alligator's owner, Sean Casey fed Katfish a diet of chicken nuggets from Wendy's. Tristen and Lauren explain the situation and what the future holds for the reptilian.
Listen Now
Stressed People Have Stressed Dogs
Dr. John Huber says happy owners generally have happy pets. Alternatively, stressed owners tend to cause their pets to be anxious. This anxiety can cause a myriad of canine behavior problems.
Listen Now
Vegan Diets Can Land You In Jail
Cat owners in the U.K. are being advised they are breaking the law if they feed their cat an all vegan diet. Cats are obligate carnivores and need meat. Owners of cats that are malnourished face a hefty fine and even a jail sentence.
Listen Now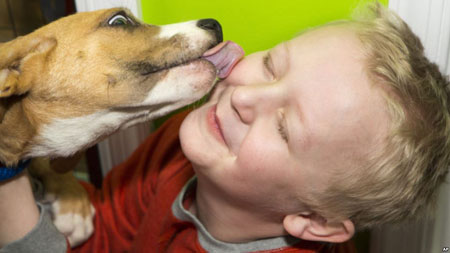 Pet Spending Surpasses Previous Reports
Americans spent a staggering $77.13 BILLION on their pets last year. That's a 15% increase over 2020. The biggest chunk was spent on pet food, followed by veterinary care. Consumers spent an average of $237 per pet for the holidays.
Listen Now
Is The Groomer Really To Blame
A big box pet store chain is under the gun again as another grooming accident allegedly resulted in a broken jaw. However, Dr. Debbie is quick to point out that the dog's jaw may have been compromised prior to the grooming due to poor dental care.
Listen Now

Read more about this week's show.
1155. Legislation To License Groomers After Accidental Deaths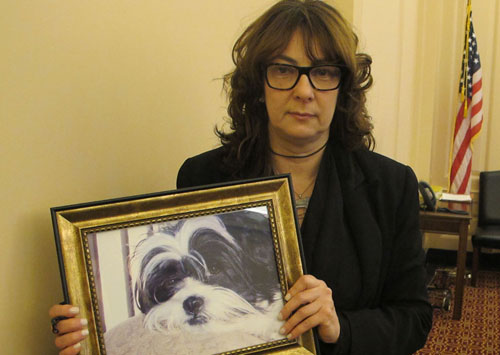 Legislation To License Groomers
Shortly after Rosemary Marchetto's Shih Tzu was dropped at a chain store groomer she was informed that her dog had died. She feels the groomer was negligent and that the profession needs regulation. Bijou's Bill, named after Rosemary's dog, is being spearheaded by New Jersey Senator Valerie Huttle. The law would require pet groomers to be licensed, at least 18 years old, and tested by the State Board of Veterinary Examiners. Rosemary joins us this week to tell her story. Animal Radio's Joey Villani is also on the forefront of this groundbreaking legislation and he says there is some push-back from many groomers.
Listen Now
You Can Now Ask Alexa Pet Medical Questions
Vet24seven has launched MyPetDoc, an Alexa skill that is the world's first artificial intelligence "SmartVet." Now, pet parents with a pet health question can talk with MyPetDoc on Alexa and get veterinarian-backed answers to their concerns. Once MyPetDoc has answered the pet parents' questions, they can then choose to speak immediately with a licensed veterinarian for more guidance and advice for a $25 charge. This doesn't sit well with Animal Radio's Dr. Debbie.
Listen Now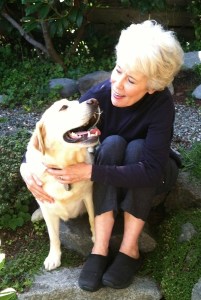 Courthouse Dogs
World renown animal writer/author Kristin von Kreisler uncovers the world of courthouse dogs in her new book "A Reason For Hope." These dogs comfort those testifying in court, similar to an emotional support animal. While Kristin's book is fiction, she goes all-out to research her writing, even once following a grizzly bear for a Reader's Digest article.
Listen Now
Making It Illegal To Stalk Pets
The federal stalking law is getting an update to include threats made against a pets and emotional support animals. Senator Gary Peters of Michigan managed to get his proposal, which adds threats and violence against a person's pets to the stalking statute, included in this year's Farm Bill. Under the law, threatening or harming a pet as a way to harass or intimidate a victim is punishable by up to five years in prison.
Listen Now
Pet Scams On The Rise
The Better Business Bureau's Scam Tracker has seen an increase in people losing money to pet scams. They're not surprised as it's typical around the holidays. Animal Radio's Lori Brooks exposes the scams and has tips to avoid being scammed.
Listen Now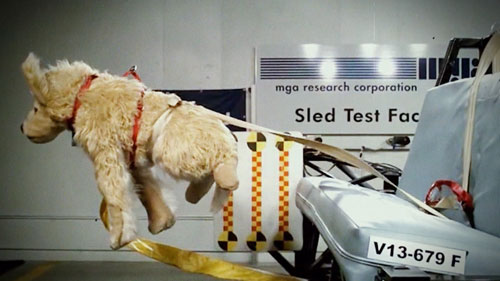 Do You Have The Right Car Seat For Your Fur-baby?
A recent Harris Poll indicates that many dog owners don't restrain their animals while driving with them. Many admit to allowing their dog to roam freely about the car, sit on their lap or stick their head out the window. Award-winning car columnist Tim Spell tells us the dangers behind unrestrained pets in the car and how to find the right restraining system and use it properly.
Listen Now

Read more about this week's show.
1154. Do You Talk "Baby Talk" To Your Pet? You Need To Hear This.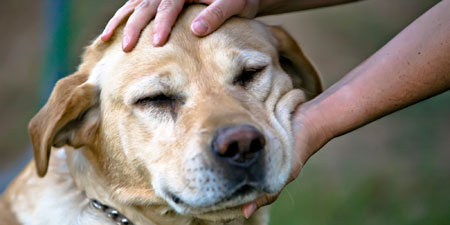 You're Petting Your Pets Wrong
Dr. Marty Becker is back with new research that shows you may be petting cats and dogs improperly. This is especially important if you're a veterinarian. The Fear Free Pets movement wants us to rethink how we interact with our four-legged friends.
Listen Now
Do Dogs Like 'Baby Talk?'
Most of us baby talk to babies and our dogs, but maybe we should just limit it to puppies because it turns out older dogs aren't so impressed with our baby talk. A new study shows that baby talk, also known as dog-directed speech when you're conversing with your dog, gets a big response from puppies, but older dogs really couldn't care less.
Listen Now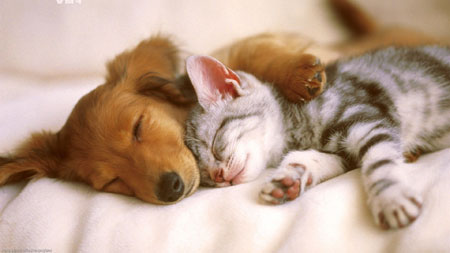 Recipe for Cats and Dogs To Get Along
Cats and dogs really can get along to the point that they'll play hard together, drink water from the same bowl and cuddle on the couch, according to research led from Tel Aviv University. They discovered the recipe for success is to adopt the cat first and introduce a dog while both pets are still young. In homes where the cat and dog are mates, the research suggests they've managed to correctly read each other's body cues.
Listen Now
Pet Owners Fined for Animals Left Out in Cold
In Yakima, Washington, authorities are giving a warning to unkind pet owners after receiving reports of animals being left outside in frigid temperatures. Since the beginning of last month, animal control has already responded to at least 60 animal welfare checks. Pet owners could face a misdemeanor charge for animal neglect if their pets are found in distress and given a fine from $250 to $5,000 depending on the severity.
Listen Now

Read more about this week's show.
1153. "Who Gets The Dog?" Deciding Pet Custody For Divorcing Couples.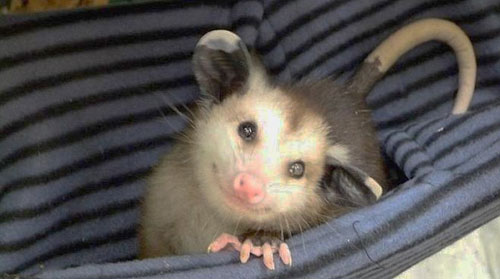 Opossum Rescue is a Thing
The Opossum's Pouch Rescue founder Beth Sparks is our guest. She says North America's only marsupial is quite misunderstood. Beth cares for injured and orphaned Opossums, which are different than Possums. Who knew? Well, apparently everybody, as rescues and social media sites centered on the Opossum are popping up everywhere. Besides, who can resist the little guy in this picture?
Listen Now
Denver Bans Cat Declawing
Denver has become the first city in Colorado to ban elective cat declawing. The city has decided to prohibit veterinarians from performing the procedure unless it's medically necessary. That makes Denver the first major U.S. city outside of California to make this move after passing the bill in November. However, the Colorado Veterinary Medical Association opposes the measure saying the decision to declaw a cat or not should be left up to a veterinarian and the pet owner.
Listen Now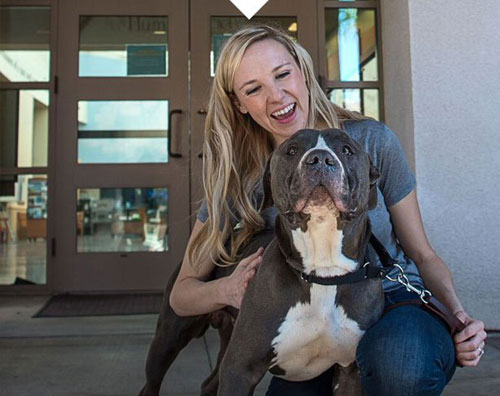 The Healing Power of Dogs
Shannon Kopp is no stranger to Animal Radio. In 2015, she told us about her eating disorder, Bulimia. She was throwing up 20 times a day. It was killing her. No doctor or therapist could help her. Things didn't change until she met a special dog. Now, she's advocating the use of animals to help others suffering from eating disorders. You have to hear this incredible and inspiring story told by Shannon.
Listen Now
Judges Decided Pet Custody
Divorcing couples in Illinois who can't agree on who keeps the pets will have a judge decide custody, thanks to a new state law. Usually companion animals are treated like property to be divided up between the couple, because in most states pets are still classified as property. But now with the rise of two-income families opting not to have children, the issue of pet custody is gaining more attention.
Listen Now
Fine for Fake Service Dogs
An Arizona state lawmaker has introduced a bill that will fine people up to $250 if they're caught trying to pass their pets off as service animals in public places. As much as this problem irritates many people, some disability advocates worry that if State Senate Bill 1040 becomes law, it may cause more problems and misunderstandings.
Listen Now

Read more about this week's show.
1152. Ralph Nader Is Speaking For The Animals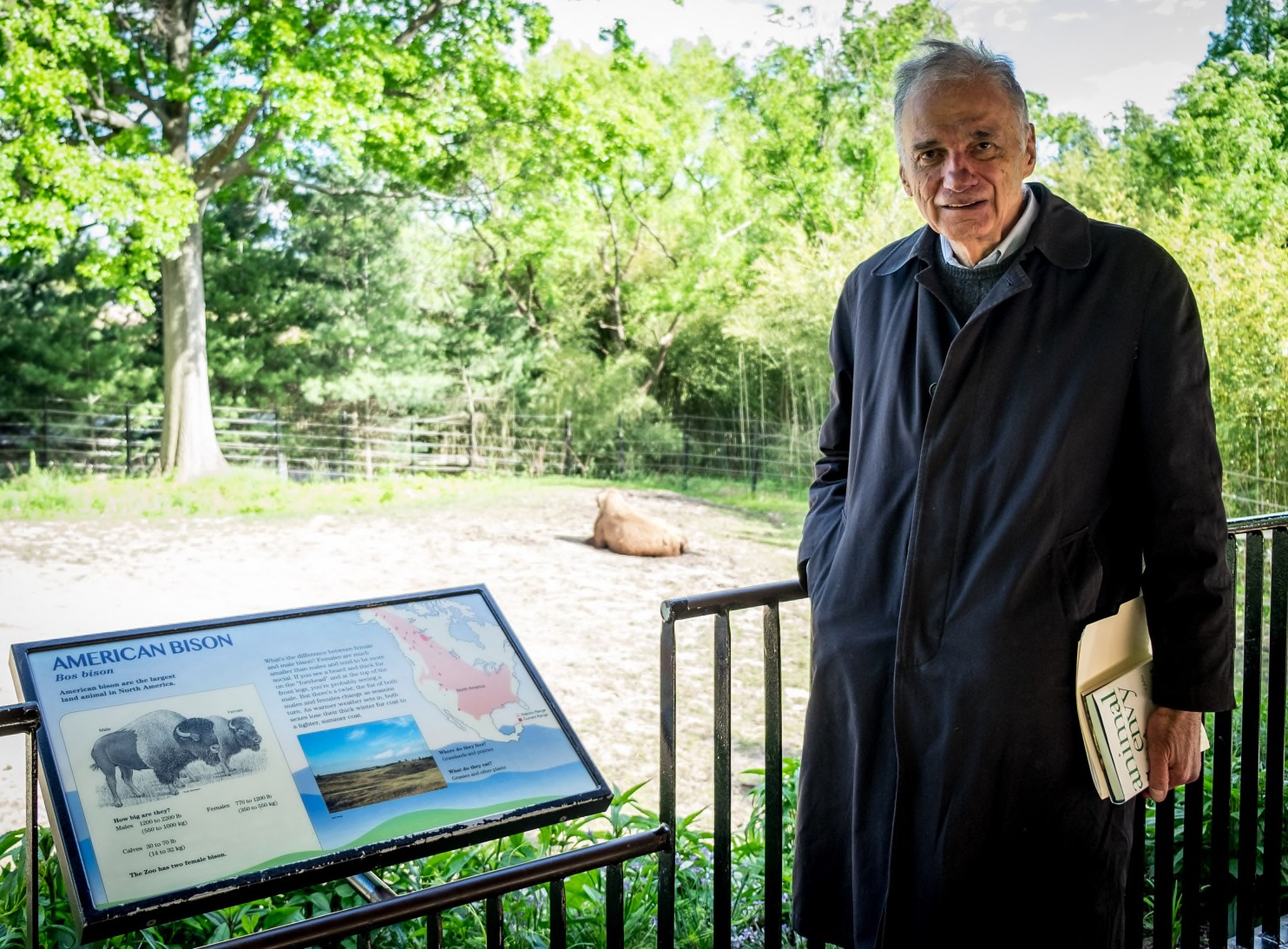 Ralph Nader Guests
Named by Time, Life and Atlantic magazines as one of the hundred most influential Americans, former U.S. Presidential candidate Ralph Nader is our guest. Now, he's speaking out for the animals in his book called "Animal Envy."
Listen Now
Teens Invent for Dogs
Josh and Zach Armstrong are 13 and 15 respectively. They're home-schooled. But don't let that fool you. They've invented an electronic circuit that a blind dog can wear on his collar to alert him of impending obstacles. They'll tell their story to us this weekend.
Listen Now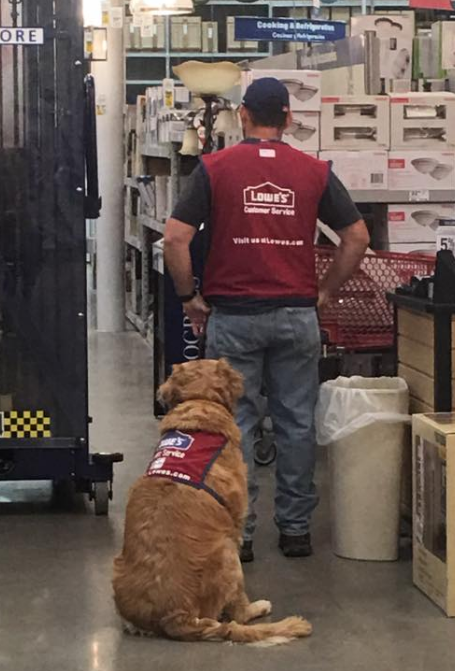 Dog Lands Jobs at Lowe's
Clay Luthy is an Air Force veteran who can't go anywhere without his 10-year-old service dog Charlotte, even to work. That's why the dynamic duo is especially overjoyed that they finally landed a job at the Lowe's in Abilene, Texas. Up until Clay's wife gave him the idea to apply at Lowe's, the veteran had a hard time finding a business that would be okay with his Charlotte following him around in a work zone. Lowe's Human Resources Department says, "Clay won the job on his own merit, but the company just got the benefit of getting Charlotte right along with him."
Listen Now
The Misunderstood Pit Bull
Author and pit bull advocate Deirdre Franklin wants you to know that the breed gets a bad-rap. She'll tell us why pit bulls are misunderstood. If you're thinking of adopting this adorable breed, you'll need to know what hurdles lay ahead.
Listen Now
The Gnarly Yeast Infection
If your dog has ever had to deal with a yeast infection, you know how itchy and uncomfortable your furry-friend can be. Not to mention the stink! These infections are usually secondary of a bigger problem. Dr. Debbie can help you identify the problem and get your dog back onto the recovery path.
Listen Now

Read more about this week's show.
1151. Holiday Pet Stories And Tales - Classic Buddy Hackett Words Of Wisdom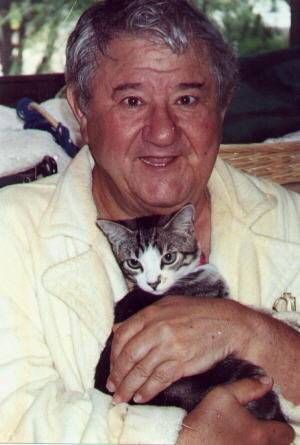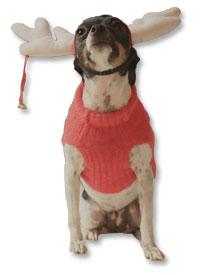 Animal Radio Howliday Special 
Bring on the holidays with inspirational and emotionally driven tales about the connection with our pets. Celebrated authors and entertainers share their most intimate thoughts on animals.
Listen Now
On this week's show:
Comedian Buddy Hackett loved animals so much he started a foundation and a yearly comedy show to help save abused and homeless dogs and cats.
Listen Now 
Animal Advocate Ed Sayres has found an addendum to Genesis explaining the creation of Cats & Dogs. You might be surprised to know that God felt the dog was a reflection of himself and named the creature "DOG" - GOD backwards.
Listen Now
From the nationally recognized Helen Woodward Center in San Diego, Mike Arms had a rough start in the animal world. Moving from Kentucky to New York, a search for work landed him at the local shelter. After being beaten by thugs for saving a dog, he dedicated his life to the animals.
Listen Now
Also on this special show: Rae Ann Kumelos, Peter Gethers, Britt Savage, Vinnie Penn, Trixie Koontz and Jingle Fish!
Listen Now

Read more about this week's show.
1150. The Absolute Best Gift You Can Give Your Pet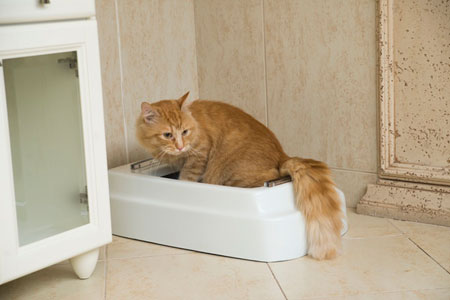 Human Like Toilet For Your Cat
There's a new human-like toilet on the market for cats. It is called Catolet. It's basically a conveyor belt-equipped automatically-flushing toilet that's made for cats. Ideally, the Catolet is installed in a bathroom where it is permanently connected to the water supply and sewage system with hoses that are included. Right now you can sign up to get one for $299.
Listen Now
Life's A Pooch
Pet pontificator Boze Hadleigh is back on Animal Radio to celebrate the connection with our dogs. He's queried hundreds of celebrities and well-known people for quotes about "man's best friend."
Listen Now
Giving Back - Paying it Forward
Animal Radio's Pet World Insider Robert Semrow has five ways you can give back to the pet world this holiday season.
Listen Now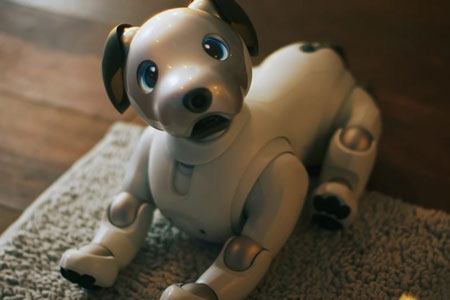 AIBO The Robotic Dog Is Reborn
Sony Corp is going to try again with its robotic dog AIBO after more than a decade. AIBO is billed as a pet that behaves like a real dog using artificial intelligence to learn and interact with its handler and surroundings. Numerous studies have been done with robotic dogs and nursing home patients with fantastic results.
Listen Now
Giving Your Dog Your Undivided Attention
New research suggests dogs make a wider variety of facial expressions when their owners or companions are paying attention to them. So, while you are sitting at a computer holding on to a toy while your dog basically plays tug of war with itself, is not nearly as beneficial to them as when you invest your attention in that play time.
Listen Now
First Responders Can Now Treat Pets In Wisconsin
Wisconsin lawmakers are pushing to change state law and allow first responders to treat pets when responding to an emergency. However, the departments do not receive special training for handling pets and they do prioritize saving human lives first. 22 other states in the U.S. already allow first responders to provide animals with emergency care.
Listen Now

Read more about this week's show.
1149. Strange, Unusual And Bionic Animals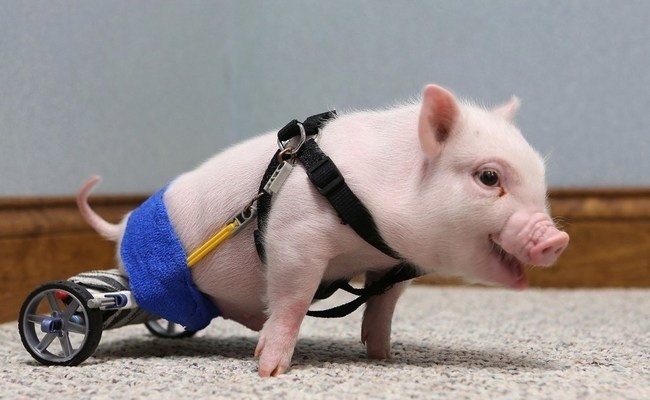 Bionic Animals
Twenty-years ago, if an animal lost a limb, they might be considered for euthanasia. Not anymore. With the advent of 3D printing, doctors are able to create appendages, from legs to tails. Nancy Furstinger went deep undercover to see who is making these prosthetics, what animals are wearing them, and who is buying them. She says these animals seldom notice the handicap and are mostly Unstoppable.
Listen Now
Starting A Rescue
More people are quitting their job to open animal rescues. This may seem pretty straightforward from the outside, but there is a maze of laws and hoops to jump through to avoid being shut down by Johnny Law. Sandra Pfau England has created the long-awaited step-by-step guide to starting a pet rescue and she'll share some of her finest tips on this week's show.
Listen Now
Pet Care Innovation Awards
The five finalists for this year's Pet Care Innovation Awards have been announced. They include the Fetch My Pet Life Management app; Animal Biome, a micro biome-based pet health diagnostics and supplement company; Bare it All, a pet food company that uses the invasive Asian carp as a primary protein source; Barkly a personalized dog walking app; and Pup Joy, makers of the customizable subscription box for dogs. More than 85 companies from 9 countries applied for this year's honor. Animal Radio News Director Lori Brooks reports.
Listen Now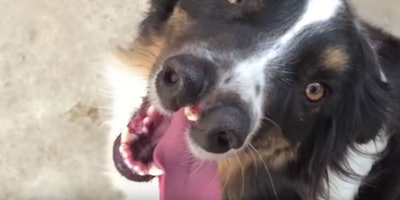 Believe It Or Not
Edward Meyer of Ripley's is back with his yearly round-up of strange and unusual animals. Topping the list is a dog with two noses, conjoined fish, and a bird that wears flip-flops. We'll have giveaways of this year's incredible coffee table book, Shatter Your Senses.
Listen Now
Holiday Hazards
Animal Radio's Pet World Insider Robert Semrow counts down the top 5 Holiday Traditions That Can Land You and Your Pets on the Naughty List. Don't be one of the thousands that find themselves in the Veterinary office over the holidays.
Listen Now

Read more about this week's show.
1148. Emotional Support Squirrel Faces Eviction. Wait, What?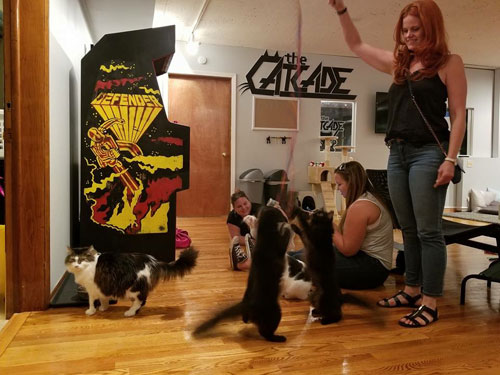 Catcade
Christopher Gutierrez decided to create a cat café in Chicago. Not just any regular cat café though. He filled it with video and arcade games. He said the niche is working. His mission is to rescue cats from life-threatening situations and find quality homes through his adoption program.
Listen Now
Massaging Your Pets
Craniosacral Therapist Tracy Vroom works hard to help animals feel better through massage. As an instructor at the Rocky Mountain School of Animal Acupressure and Massage, she's sharing what she knows about her healing touch. She'll get us started with massage techniques for our pets.
Listen Now
A Message To Veterinarians
Veterinarian Dr. Julie Reck says that turning her office into a Fear Free certified clinic helped her to practice better medicine. She opened her clinic in 2011 and now she has a bustling practice with four vets and an new attitude. The pets are the big benefactors.
Listen to Dr. Reck on the Fear Free Expert Series.
Commemorating A Pet
Yes, all dogs go to heaven. But what you do with their earthly bodies is up to you and now you have options. There is cremation, burial at a pet cemetery and even taxidermy. You can also turn their ashes into synthetic diamonds, which is pretty expensive and starts at about $2,500 for the smallest size diamond. However, there is another option. Now you can have your pet composted. Lori Brooks reports.
Listen Now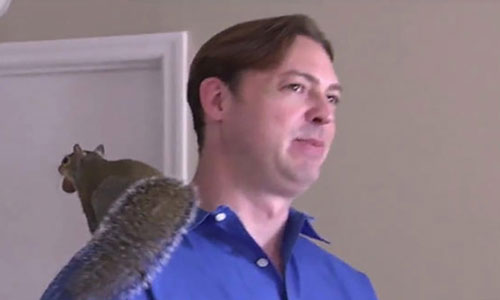 Emotional Support Squirrel Faces Eviction
A man in Florida is facing eviction from his condo because he refuses to part with his ESA, or Emotional Support Animal, which in this case is a squirrel. The man says he rescued the female squirrel, now named Brutus, shortly after Hurricane Matthew. He says she's just like a cat that hides nuts. He even has the required doctor's note saying he suffers from anxiety related to a car accident more than ten years ago.
Listen Now
Dog Owners Are Healthier
There are literally thousands of studies saying pets are good for your health but this latest one has a lot of people talking. This research was 12 years in the making, studying 3.4 million people, and found that adult dog owners are less likely to die than their non-dog owning peers.
Listen Now

Read more about this week's show.
1147. Do You Shower With Your Pet? There's Hair In The Soap Again.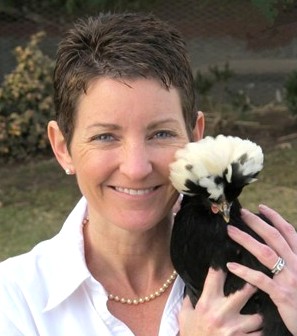 Chickens As Pets
The "Chicken Chick" is back with her backyard chicken stories and tips on raising your own chickens. Trained as a lawyer, Kathy Shea-Mormino is taking on courts all across the U.S. to allow chickens in city settings.
Listen Now
Tackling Pet Diabetes
Pet World Insider Robert Semrow has 5 Things You Must Know About Pet Diabetes. The disease is becoming more prevalent as more pets are becoming obese. This is just another reason to keep your pet fit and eating properly.
Listen Now
Controlling Pet Stress
You may think your pets are living the spoiled life. But did you know they actually could be stressed, causing undue strain on their immune system? Dr. Elizabeth DeLomba is back with details on the silent killer. She'll tell us the signs to look out for - and what to do if your pet is stressed.
Listen Now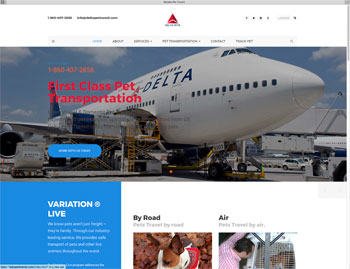 Fake Delta Airlines Website Scamming Pet Owners
An elaborate, but bogus pet-shipping website that makes people believe they are dealing with Delta Air Lines has also been linked to a puppy selling scam, offering smaller dogs like Chihuahuas and poodles for sale. Delta filed a lawsuit against the website DeltaPetTransit.com in federal court because it is designed to look like the real Delta site and uses the airline's logos and even pictures of its planes. According to Delta, the fake website operators collect thousands of dollars without ever shipping or delivering any pets.
Listen Now
Okay, That's A Little Weird
A new survey shows a large percentage of pet owners are going out of their way to do things for their pets, that other less animal friendly people may consider weird. But who cares, right? This new survey revealed that a 33% of us let our pets into the bathroom with us. The poll of 2,000 dog and cat owners also found a third shared a bath or shower with their pet! 3 in 10 sign their animal's name in birthday cards. More than 6 in 10 admit they are closer to their pet than they are to some of their family members. But 9 in 10 owners said they don't care what people think of their relationships with their pets.
Listen Now

Read more about this week's show.
1146. Another Supposedly Euthanized Pet Found Alive - Crooked Veterinarian?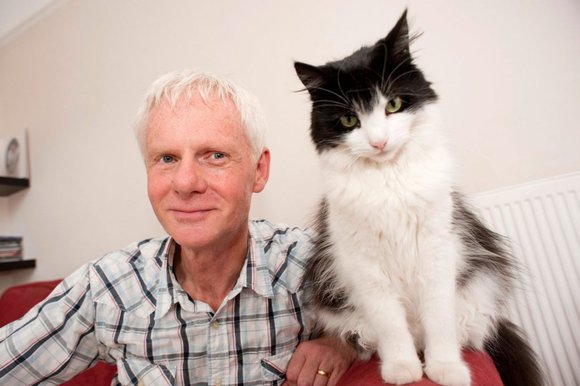 The Science Behind Loving Our Pets
Anthrozoologist John Bradshaw says our love for pets is in our DNA. It's likely that if our parents carried the gene, you'll inherently love pets. John explains why humans are genetically encoded to enjoy companion animals.
Listen Now
The Importance of Pet Enrichment
It isn't enough to supply food, shelter and health care for your pet. They need more. Your pet needs enrichment. This could mean anything from food puzzles to exercise. Dr. Marty Becker explains in the next segment of the Fear Free Expert Series.
Listen Now
Facebook Data Reveals Differences Between Cat and Dog Owners
Facebook is all about the data. Facebook combed through its user base collecting information from 160,000 users in the United States who shared photos of cats or dogs (or both). They used object recognition technology to identify photos. They found dog people have more friends and more likely to be in a relationship. 30% of cat people are not in a relationship, compared to 24% of dog people. This is just the tip of the data iceberg.
Listen Now
Another Supposedly Euthanized Pet Found Alive
A New Jersey woman who thought her dog was dead believed that her 15-year-old Mini Pinscher named Caesar had been euthanized 5 months earlier at her vet's office.  However, she recently found out that the dog had actually been living with an employee of the vet. Caesar's owner had even picked up his collar, paid the bill and received a letter from the staff with their condolences.  The woman received an anonymous tip from someone who told her that her dog was still alive and in the care of a vet technician that worked at the hospital but that the veterinarian no longer worked there.
Listen Now
Holiday Statistics Paint An Ugly Picture For Our Pets
The busiest time of the year for a veterinarian is between Halloween and Christmas. Well meaning pet parents could be feeding their pets fixings from the dinner table, unknowingly causing pancreatitis. Redbarn's Lindsay Tracy is back with tips and tricks to avoid being a holiday statistic, while sharing the holiday with your your furry-family.
Listen Now

Read more about this week's show.
1145. Jackson Galaxy Tells Us About His Pet Problems At Home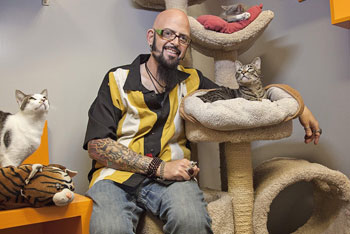 Does Your Cat Have Mojo?
Cat-daddy Jackson Galaxy has a house-full of his own cats (news flash), plus dogs and a turtle. So does he have the same problems as us common folk? You bet he does. Find out how he keeps harmony in his household.
Listen Now
California Pet Stores Can Only Sell Rescue or Shelter Dogs
The California Governor has signed the Pet Rescue and Adoption Act into law, making California the first to have such a law that is statewide. Dogs, cats, and rabbits will arrive at pet stores in the state already vaccinated and spayed or neutered. The biggest opposition to the law came from The American Kennel Club and the California Retailers Association.
Listen Now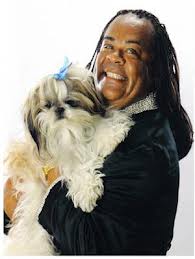 Blessing Your Animals
Dr. James Capers is here to bless your animals. Grab your pets and bring them around the radio for this special ceremony. This is the next best thing to a visit from St. Francis of Assisi.
Listen Now
Making Sure Your Pet Has A Safe Holiday
Redbarn's Lindsay Tracy is back to share tips for celebrating a safe holiday. This time of year can spell doom for your pets. In fact, between Halloween and Christmas, veterinarians see more animals than the rest of the year. Pancreatitis soars around Thanksgiving because the well-meaning guardians feed their furry companions leftovers from the table. Don't let your pet become a holiday statistic.
Listen Now
Woman Wins Sick Pay to Care for Pet
An Italian college professor and dog owner has won the right to sick pay from her employer, after she took time off work to care for it. She only asked for two days leave because the dog needed constant medical supervision before it could be taken into surgery. When her employer refused her request, she appealed, demanding her right to paid leave as a public servant. Italy's Penal Code prohibits the abandonment of pets and that keeping an animal in conditions that may cause it to suffer is a crime in the country. Each is punishable with jail time or a hefty fine. So, the university reconsidered the case and ruled in the woman's favor, granting her the leave, which is traditionally granted only for workers dealing with serious personal or family problems.
Listen Now

Read more about this week's show.
1144. Marijuana. Pot And Pets. What You Need To Know!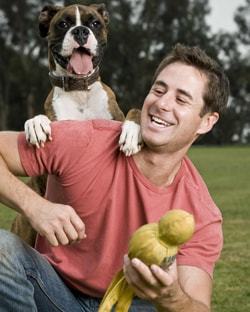 My Big Fat Pet Makeover
Animal Planet host Travis Brorsen ushers a four-month weight loss and behavior modification journey with pet owners and their overweight animals. Is your pet tipping the scale? Don't take it personally. Over 60% of American pets are obese.
Listen Now
Why Is Understanding Your Pet's Body Language Vital?
Licensed Veterinary Tech and Certified Professional Dog Trainer Debbie Martin is here to help us decode our pet's body language She says there are some common signs of distress or anxiety that people miss. This is part of our Fear Free Expert Series.
Listen Now
Pot and Pets
A new study out of Colorado shows a four-fold increase in pet cannabis-related medical cases and much of that is simply pets getting into their owners' stash. The active chemical in marijuana called THC (it's what gives users the high) is toxic to pets. Veterinary experts say that cannabis can damage the neurological system in pets and can sometimes be fatal. Also, many of the marijuana desserts and sweets are made using Xylitol and artificial sweeter which is also extremely toxic to dogs.
Listen Now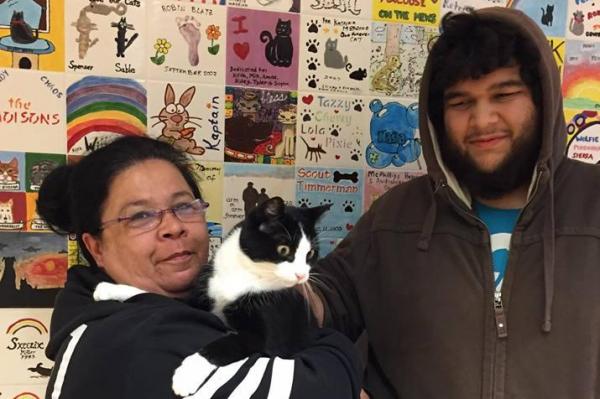 Missing Cat Reunited With Family After 10 Years.
Pets seem to go missing all the time, but it's not every day that they are reunited with their families. Jack the cat and his family was incredibly lucky! Ten years ago Jack went missing but because Jack had been micro-chipped as a kitten the Sanctuary where Jack eventually ended up was able to find his family after all that time.
Listen Now
Getting Pneumonia from Guinea Pigs
There's a new discovery that's just hit the world of guinea pig lovers. Dutch researchers say the cute furry rodents may carry germs tied to a very serious type of pneumonia. It's caused by the same bacteria the causes pink eye in guinea pigs and three people in the Netherlands have wound up hospitalized for pneumonia after contact with guinea pigs.
Listen Now

Read more about this week's show.
1143. Do Dogs Have Emotions, Empathy Or A Sense Of Humor?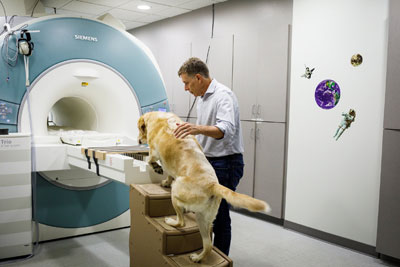 What's It Like To Be A Dog?
Neuroscientist Gregory Berns managed to put several dogs into an MRI machine to scan their brains and try to understand how they think and feel. Do dogs have emotions? Do they have empathy? Do dogs have a sense of humor? You may be surprised at some of these answers.
Listen Now
Counterfeit Flea Medication
The latest break in the counterfeit investigation came after a California man admitted in federal court that he had been selling unregistered and smuggled animal pesticides online for 15 years. The phony products were sold at pet shops in every state. Authorities say the phony products were labeled with well-known brand names, such as Frontline and Advantix, and entered the legitimate pet pharmaceutical marketplace without any detection whatsoever. The counterfeit medication even ended up in some big name chain stores as well.
Listen Now
Dog Friendly Breweries
The website TripsWithPets.com has unveiled its brand new list of dog-friendly breweries across America. It joins their lists of dog-friendly restaurants, beaches and other attractions, along with airline and car rental policies for pets and pet friendly vacation activities. For example, did you know there are whale-watching trips, excursions mining for gems, wine tastings and apple picking activities for you and your pet?
Listen Now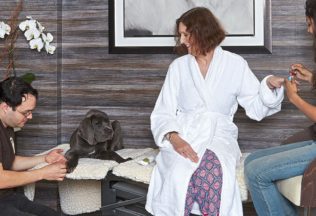 I Spent A Night At A Dog Hotel
What's it like to be the only human staying at one of the most luxurious dog exclusive resorts in the United States? Cathy Alter finagled her way into an 8 million dollar pet hotel for the night. She reveals her experience to us.
Listen Now
Bill Forces Pet Stores To Only Sell Shelter Pets
California is looking to take a stand against puppy mills. If Assembly bill A.B. 485 is passed, the bill would enact a statewide ban on the sale of puppy mill pets in pet stores, allowing only adoptable pets from legitimate shelters and nonprofit rescues groups. Animal advocates say by passing the bill, it will enable California to cut off the supply of inhumanely bred puppies and prevent consumers from unwittingly supporting puppy mills.
Listen Now

Read more about this week's show.
1142. Cats Vs. Dogs. Who's Smarter? Dr. Ernie Ward Chimes In On The Age Old Question.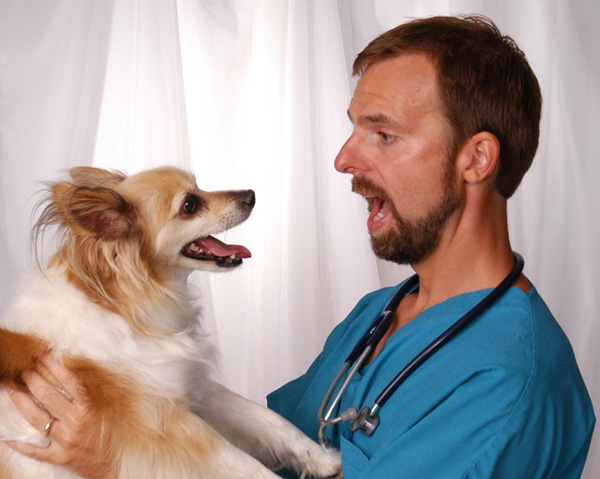 Cats Vs. Dogs. Who's Smarter?
The extremely charismatic Dr. Ernie Ward is back on Animal Radio to answer the age-old question about which pet is more intelligent, the Dog or the Cat? You may be surprised by the answer, unless you own a cat... or a cat owns you!
Listen Now
Your Next Pet Could Be A Robot
Your next dog, or your parent's next dog, could very well be a robot. Hasbro has launched a new life-like robotic dog.  It's a companion pet pup to go with their companion pet cat already on the market. Both are designed to bring comfort and companionship to aging adults. The robotic cat, with its really soft fur, gently vibrates when it purrs, while the puppy barks and cocks its head when you speak. But they are far from being the only robot pets on the market.
Listen Now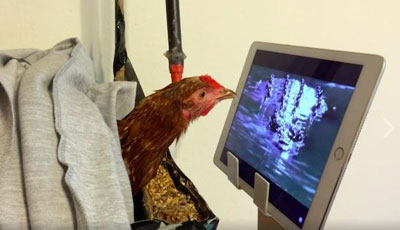 There's A Fox In The Chicken Coop
You may have seen the viral video of Strawberry, the chicken that watches TV. She's our guest along with her guardian, Olivia Fox. According to Olivia, TV isn't the only bad habit this chicken has. Apparently Strawberry enjoys some of the sweeter things in life.
Listen Now
Pairing Cats With Autistic Children
The MU Research Center for Human-Animal Interaction is introducing a new research program titled, "The Feline Friends Project." The project will pair children with autism with a cat and monitor the impact the cat has on the child's anxiety level and social skills. The research center has published several studies that outline the benefits that children with autism receive from having pets in the home, citing increased social skills as a primary benefit.
Listen Now

Read more about this week's show.
1141. Is Your Dog's Halloween Costume Sexist?? Brandon McMillan Guests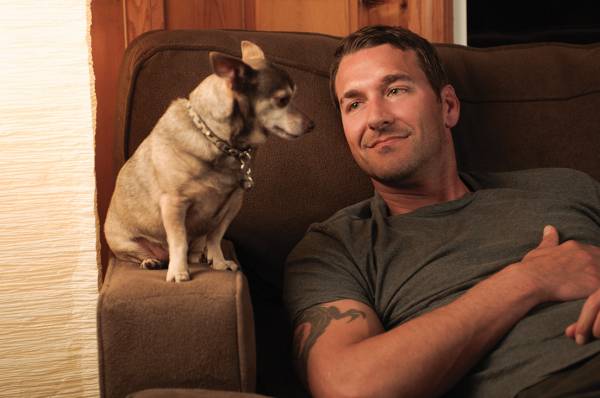 Lucky Dog
He was the Emmy Award winning host of CBS's Lucky Dog. Brandon McMillan is back to teach us the basics: Sit, Stay, Down, Come, Off, Heel and No. He'll also clear up the confusion between the techniques taught by Cesar Millan and Victoria Stilwell.
Listen Now
Is Your Dog's Halloween Costume Sexist??
Young girls may be discarding their princess wands for superhero capes this Halloween, but not so in the canine world. The glass ceiling appears to be firmly in place at PetSmart, where career costumes labeled "male" include firefighter and police officer, while female dogs can choose between a pink cowgirl costume or ballerina. At Party City, Super-girl and Wonder Woman dog costumes were priced 30% higher than Superman costumes.
Listen Now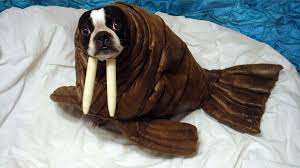 Costume Giveaway
Madonna Sheehy from HalloweenCostumes.com has the list of top pet costumes for your furry-companion. She even has matching human/pet costumes. Will you be a part of the 16% that dresses our pets up for Halloween? Madonna will also give away two costumes of your choice.
Listen Now
Yes, You Can Train A Cat!
Cat Psychologist Pam Johnson-Bennett is back with tips on training the feline persuasion. She'll also explain why cats gravitate toward cat-haters and those that are allergic to them. Pam will also enlighten us to why cats must sit on your homework or computer keypad.
Listen Now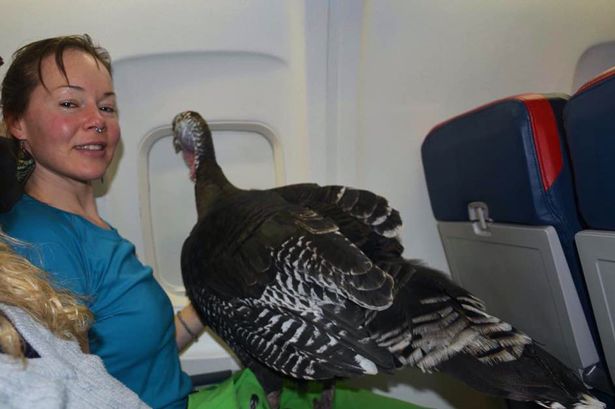 What Types Of Pets Should Be Allowed On Airplanes?
Turkeys, pigs and even roosters have flown the friendly skies, carried onto commercial planes by passengers who identified their furry and feathered friends as emotional support animals. But a committee of airline representatives and disabled rights advocates continues meetings in Washington, D.C. to come up with new rules on what type of animals should be permitted on planes and what documents should be required to prove the animals are legitimately needed.
Listen Now

Read more about this week's show.
1140. Should Your Pets Sleep With You?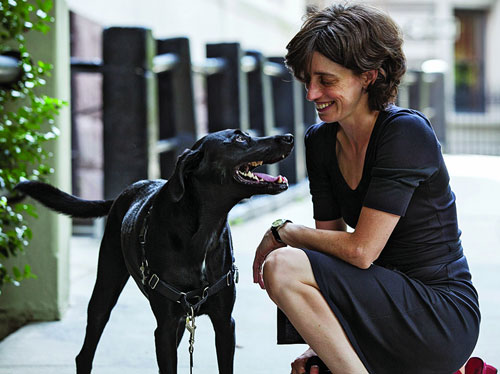 Smelling Like A Dog
Dog Cognitionist Alexandra Horowitz is back. This time she wants us to know just how well a dog can smell. Did you know they could smell earthquakes? She wants to teach us how to sniff things out just like a dog.
Listen Now
Vet Bills Are Through The Roof
If you feel like your pet's vet bills are through the roof, you're not alone! It seems the animal health care system suffers from many of the same problems as human medical care, according to a new report from researchers at Stanford and the Massachusetts Institute of Technology. They found that some features of the systems are shockingly similar, in that both have seen a huge increase of dollars spent on end-of-life care.
Listen Now
Barkville TV
Actress Olivia Barash is our guest. She's here to talk about her new YouTube series called Barkville TV. Olivia will even show off her talents as a voiceover artist as well as describe the series she's producing and directing.
Listen Now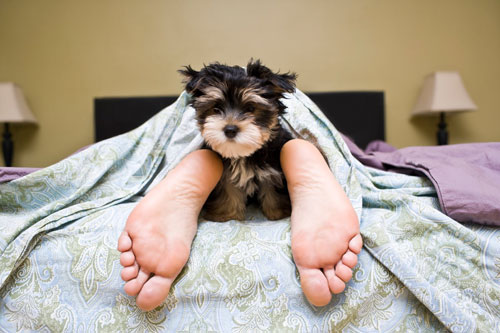 Should Your Pets Sleep With You?
If you kick your dog off the bed every night, you might want to stock up on apology treats. A study of 150 people conducted by the prestigious Mayo Clinic on Sleep has found that, contrary to popular belief, sleeping with your pet doesn't actually disrupt your sleep as much as you might think.
Listen Now
You Can Now Be Buried With Your Pet
Pet owners in New York can now take their trusted furry companions with them to the grave since the governor has signed legislation making it legal for the cremated remains of pets to be interred with their owners at any of the approximately 1,900 not-for-profit cemeteries in New York that are regulated by the state. Among the most famous Big Apple pet owners who wanted to be buried with their pets was Leona Helmsley, the hotel magnate dubbed "The Queen of Mean" who died in 2007 and had in her will that she wanted her pampered pooch "Trouble" interred with her.
Listen Now

Read more about this week's show.
1139. Wine For Cats And De-Skunking A Dog.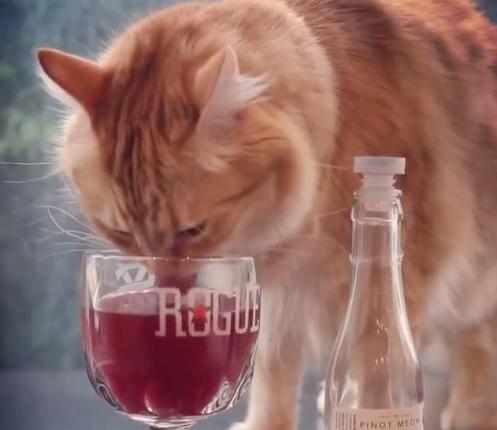 Don't Drink Alone
Brandon Zavala was enjoying a glass of cat-themed wine when he came up with the idea to create a wine for cats. Now he produces a MosCATo and a Pinot Meow made from beet juice and infused with catnip. He did this so you could enjoy a glass of Vino with your Gato. Your welcome.
Listen Now
More Reasons To Celebrate
Robert Semrow, our Pet World Insider actually found '5 October Holidays for Your Pet.' Man, this kid can be creative when it comes to Listomania. Maybe some of these holidays were made up by Hallmark, or maybe your local humane organization. But, who's going to complain about more time to celebrate with our pups?
Listen Now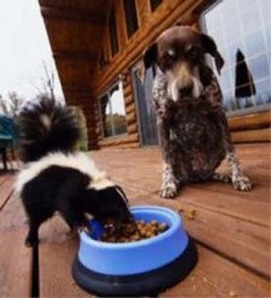 Skunked
The Animal Radio "Dogfather," Joey Villani has tips on dealing with dogs (or cats) that have been sprayed by a skunk. He says the biggest myth is that tomato juice fixes that problem. We suspect the tomato juice industry is behind this fallacy. Imagine cleaning up a house wrecked by tomato juice and the skunk smell doesn't seem so bad. Joey also says "stay away from water, as that could make the problem worse." Dawn Dish Detergent seems to be the solution, again!
Listen Now
Battling Fleas
No doubt the U.S. is dealing with a bad flea season. Humidity in the east and a resistance to chemical products are mostly to blame. What are your natural remedies? How are you ridding your house and pets from this nasty parasite? We have some strange and unusual methods for removing fleas and stopping the scratching. And we're betting you have some of the household items that we suggest. Would you believe that a TV set is an effective way to get rid of fleas? And it does't matter what program you're watching, although we do recommend an annoying infomercial if you want the fleas to suffer.
Listen Now
Furry Family Instagram Sensation
Steve Greig's Instagram account blew up after he started posting pictures of his extended family. He lives with 10 dogs, 2 ducks, 2 chickens, a rabbit, pigeons, cats, Koi fish and a pig. All were rescued. About a half-million people subscribe to his Instagram feed.
Listen Now

Read more about this week's show.
1138. Making Vet Vistis Enjoyable For Your Pet - Dr. Marty Becker Explains 'Fear Free.'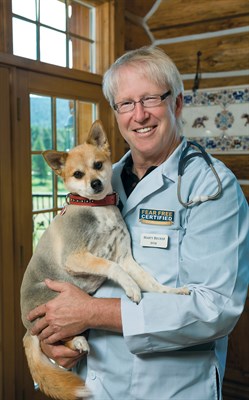 Eliminating Fear of Vet Visits
Going to the Vet can be a traumatic experience for your pets. Following Animal Radio Veterinary Correspondent, Dr. Marty Becker's instructions can make the Vet actually a fun place to go. We call it Fear Free visits.
Listen Now
Thief Unwittingly Saves Dog in Hot Car
It all began when a man left his laptop and his dog locked in his pick-up truck while he went into a local pub. It was super hot that day, but luckily for the dog, a pack of thieves were casing the street for easy to grab loot and spotted the laptop sitting on the truck's passenger seat. They smashed the window, grabbed the laptop and ran off.
Listen Now
Internet Outage Causes Starving Pets
The Internet of Things may be touted as the next big thing in technology, but those Internet connected solutions designed to make your life easier can cause huge problems as many pet owners recently found out. PetNet, an Internet-connected feeding service, experienced a server outage last week that left many pets hungry for hours and many pet owners very upset!
Listen Now
Lily And The Octopus
Steven Rowley tells us about his close relationship with Lily and how a tumor on her head eventually took her life. He's was offered one million dollars to write a cathartic book about the experience on spec. Not bad for his first major published novel.
Listen Now

Read more about this week's show.
1137. "I Could Pee On This." Francesco Marciuliano Transcribes Cats.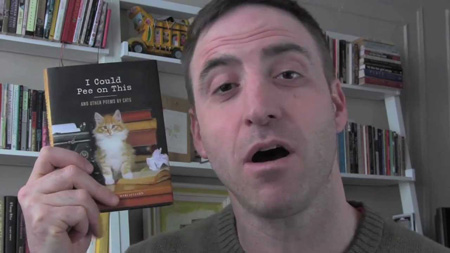 I Could Pee On This
Sally Forth writer and author of I Could Pee On This Too, Francesco Marciuliano is back for more abuse. He's transcribed more poems and verse from cats. Is he a single man with a lot of cats? We'll see.
Listen Now
The Better To Hear You
A four-eared cat named Batman found a new home this month within hours of being put up for adoption at a Pittsburgh animal shelter. This unique cat's extra ears are the product of a recessive gene mutation, which is needed by both parents in order to reproduce extra ears.
Listen Now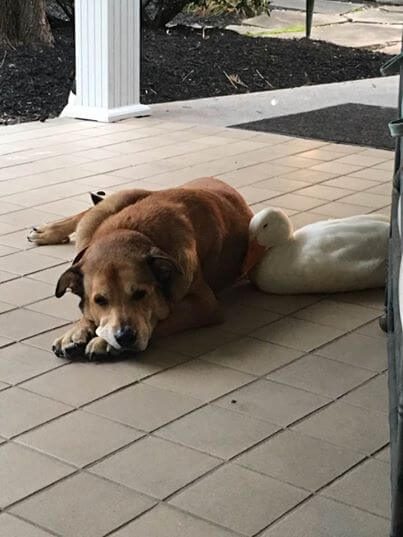 Duck Befriends Grieving Dog
Two years ago George, the dog, lost his best friend, a Labrador named Blackie. George's owner, Jacquie, said that George was overcome with grief. But then a few weeks ago a duck showed up and everything changed. The duck and dog formed an instant bond and are now inseparable, going on walks together, sleeping next to each other in the kennel and spending quiet time together when George needs a rest.
Listen Now
Celeb Photographer Helps Pets
Richard Phibbs is known as a celebrity photographer to Merryl Streep, J-Lo and many more. But he's decided it's more gratifying to take picture of adoptable animals, in turn helping them find homes. He says they're also easier to work with than the celebrities or their publicists.
Listen Now
Google's Double-Sided Duct Tape
Google has patented a new car coat that allows pets and people to stick to it. Officials say the most injuries from being hit by a car are when the person or pet hits the ground. This coating ensures that the victim will stick to the car when they're hit, keeping them from falling to the ground. This is for real folks... Google it.
Listen Now

Read more about this week's show.
1136. Can Our Pets Be Neurotic, Compulsive Or Anxious?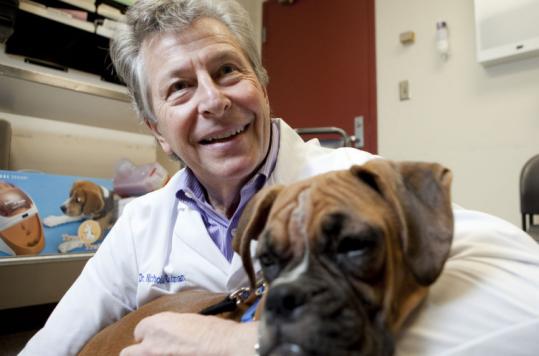 Neurotic Dogs, Compulsive Cats, Anxious Birds
Dr. Nicholas Dodman is back. He is the world's foremost expert on animal psychiatry. He'll tell us about a horse with Tourette's and dogs with Attention Deficit Disorder. He says our pets suffer from the same psychiatric maladies as humans and are often treated with the same medications.
Listen Now
What Country Has The Most Pets?
Who has the most pets? The United States? No, but we are in the top 5. According to a new survey of more than 27,000 people across 22 countries, pet ownership is highest in Latin America. In Russia, cats are much more popular than dogs with 57% of Russians having a kitty. Any guesses on which country takes the title of having the most pet fish?
Listen Now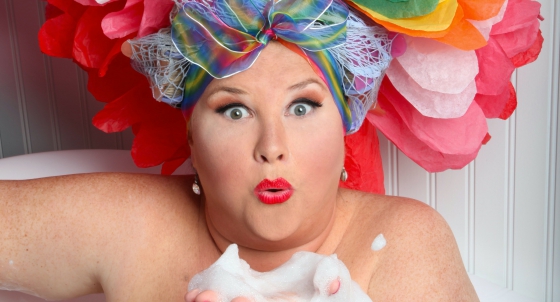 Teaching the Funny for the Furry
Comedian Christine O'Leary not only teaches comedians how to be funny, she uses her powers for the greater good. Her shows raise money to rescue dogs from Aruba. She'll tell us why comedy is like watching Mutual of Omaha's Wild Kingdom.
Listen Now
Best Performing Stocks Are Pet Related
Americans' attachment to their pets has fostered a $60 billion industry that is producing best-in-show stock performance. Shares of several companies that sell pet food, develop diagnostic medical tests for animals and offer veterinary care, have far outrun the many other types of stocks this year, with an average total return of nearly 35% versus around 8.3% for the S & P 500.
Listen Now
Airline Flies Rescue Pets For Free
Virgin Australia Airlines is positioning itself as the "Pet Friendly" airline and you won't believe what they're doing to back up that claim. They have offered to fly rescue dogs across the country to new owners for free! Not bad in a day and age when most airlines 'nickel and dime' you for everything.
Listen Now

Read more about this week's show.
1135. Flipper's Trainer Talks About The Dark Side Of America's Notorious Dolphin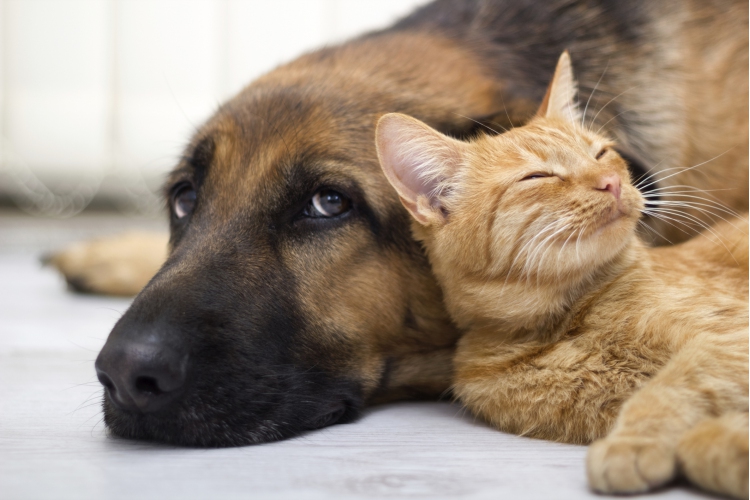 How Much Will Your Pet Cost You?
You may be surprised to learn how much your pet will cost over a lifetime. In fact, 82% guess wrong. And you'll definitely be surprised to find out what the most expensive pet is.
Listen Now
Cooking For Your Pet
Marc Ching of ThePetRestaurant.com believes the only real healthy way to feed your pets is to cook human-grade foods for them. He'll tell us some of the ingredients that we should and shouldn't use. Listen up if your pet needs to lose a few pounds.
Listen Now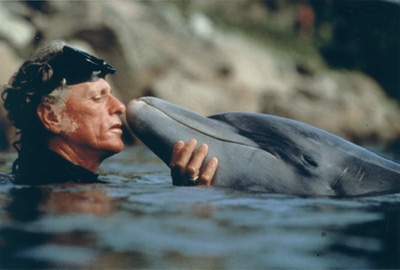 Flipper
Remember America's favorite dolphin? Ric O'Barry was her trainer. When one of the 5 Flippers died in his arms, he decided that what he was doing was wrong. Now he heads a crusade to release and rehabilitate dolphins in captivity. He'll explain why he's changed his stance 180 degrees and turned down millions to do what's right for the animals.
How Far Would You Go For Your Pet
So, just how far would pet owners go to protect their dogs and cats? Would they rescue them first in a house fire?  Would they go hungry so their furry friend could eat? 63 percent would choose their pet over their significant other and more than half would rather resort to cannibalism before eating their own pet. Lori Brooks reports on this strange but profound study.
Listen Now
America's Pet Friendliest Cities
There's a new list out of the most AND least pet friendly cities in the U.S. thanks to Wallet Hub. The top most pet friendly city is Orlando. Now, on the flip side, the city at the bottom of the list is...well, you'll just have to listen.
Listen Now

Read more about this week's show.
1134. Diseases Your Pets Can Give You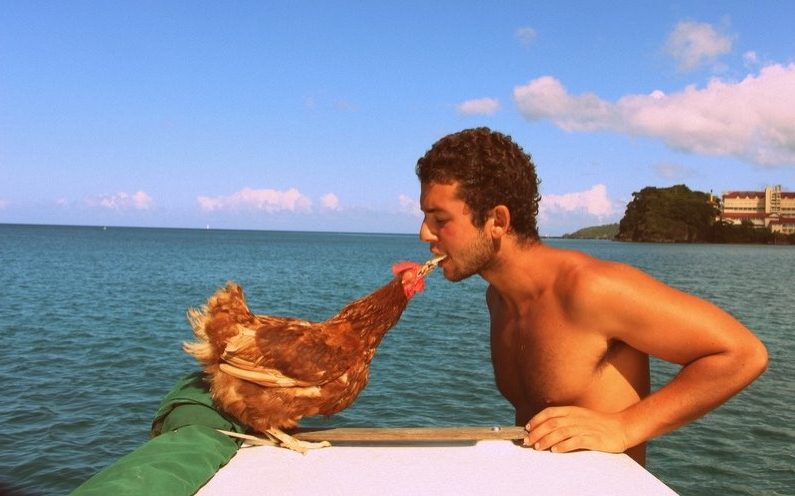 Sailing The World With A Hen
24-year-old Frenchman Guirec Soudee is sailing around the world with a strange companion, his chicken. He'll check in with us from Greenland and explain why he chose this first mate.
Listen Now
This Is Your Brain On Parasites
Science author Kathleen McAuliffe explains the link between Toxoplasma, a parasite cats can transmit, and it's potentially profound effects on humans, including schizophrenia and even suicide. Even dogs can be responsible for transmitting fatal parasites. This is not fiction. Every pet owner should be aware.
Listen Now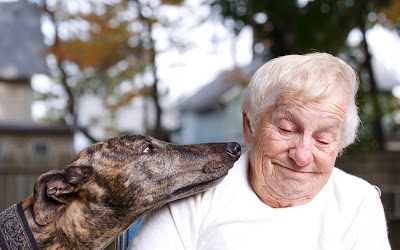 The Lick Of Death
Lori Brooks reports on a strange story about a senior that ended up in ICU after her Greyhound licked her. This cautionary tale may have you thinking twice about letting your dog lick you all over.
Listen Now
Top Pets
A new study researched all the animals that would make good pets. Believe it or not, cats and dogs are NOT even in the top 25. You may be surprised to learn what the best pet is according to this study. But you won't be able to get one in the United States.
Listen Now
Dog Car Sickness
Dr. Debbie White takes on canine car sickness. Whether your pup is scared and anxious of traveling in the car, or they actually get motion sickness, the good doctor has practical solutions for conquering the common problems.
Listen Now

Read more about this week's show.
1133. Pet Prenuptial Agreements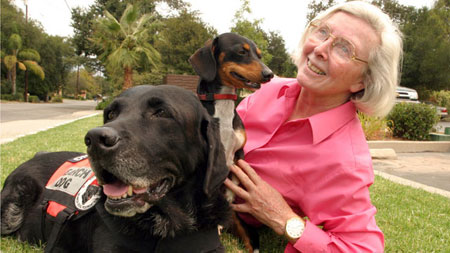 Hero Dogs
The founder of the National Disaster Search Dog Foundation, Wilma Melville shares stories of growing her nationally recognized organization by rescuing the dogs that would go on to rescue humans.
Listen Now
Pet Prenups
Many couples these days are using prenuptial agreements to decide who gets the pets in the case of a future divorce. Legal experts say the number of couples deciding who keeps pets ahead of time is growing. And, there are even free online versions of pet prenups for couples to easily sort out their plans for the future. If you've missed your chance to draw up a prenup for your pooch and worry your partner could take it away someday, there are methods to improve your chances in a canine custody dispute. Whoever takes care of the pet, took them to the vet and paid for the pet's supplies and vet bills will stand a better chance of gaining custody, especially if you can prove it in court.
Listen Now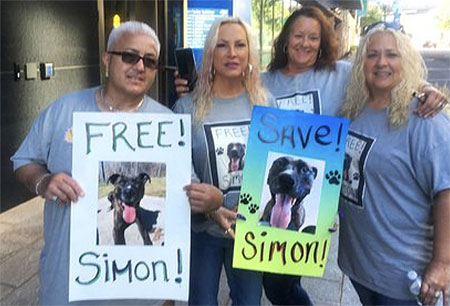 Dog On Death Row
One Connecticut family is heartbroken over their beloved dog Simon (a mixed breed) who is currently on death row & local town wants to euthanize him. Dr. David Young (Simon's Dad) tells Animal Radio that a teenage neighbor deliberately cut the fence separating their yards and illegally trespassed on Young's yard where Simon was playing. The teenager was brandishing a lacrosse stick in a threatening manner. Simon feeling threatened bit the teenager on the leg. Simon has been in City Custody over a year awaiting a court decision.
Listen Now
People Put Their Pets Health First
More than half of dog moms and dads put their pet's health above their own according to a new study. 55% of the pet parents who were interviewed said a healthy diet for their dog is of the highest importance to them. But sadly, the experts found we don't always consider the health benefits of our own food. Just a third of us consider the nutritional benefits of the food we're adding to our shopping baskets for our own consumption. And, although we shop for our pets with their health in mind, we could be doing more harm than good at home. Over a third of the dog parents admitted to feeding their fur kid chocolate and cheese, which in some cases can be extremely toxic. Only 68% claimed to know 'some' of the food items that are dangerous for dogs to consume. See our list of toxic foods.
Listen Now
…and it's the Animal RadiOlympics.

Read more about this week's show.
1132. Research Says Pets Encourage Stronger Neighborhood Connections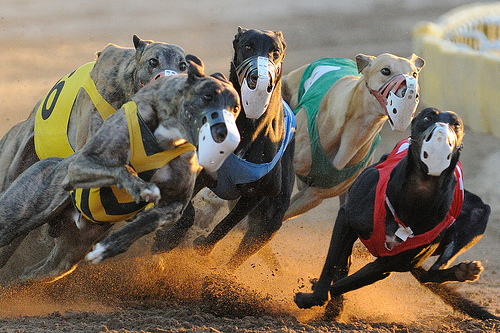 Racing Greyhounds Tested Positive for Cocaine
For the greyhounds running at Florida's dozen racetracks, a trip to the winner's circle also means a urine test. So per state regulations, the dog officially known as "WW's Flicka" submitted her sample. The results came back positive for cocaine. But a hardcore narcotic swimming through the bloodstream of an innocent pup shouldn't have been a surprise to anyone paying attention. According to state records, Flicka had already tested positive five times for cocaine this year before the latest test.
Listen Now
Give Up Your Stupid Job!
Join the folks that are giving up life's traditional path to become live-in pet sitters while traveling abroad. Watch people's pets in exchange for room and board. Trusted House Sitters' Angela Law describes what it's like to constantly be on vacation all over the world.
Listen Now
Pets Encourage Stronger Neighborhood Connections
Pet owners report stronger neighborhood social connections than non-pet owners, according to a recently published study. They were consistently more likely to report social benefits such as helpfulness, friendliness and trust between neighbors. The research adds strength to claims that pet ownership is a valuable and positive feature in community and neighborhood life.
Listen Now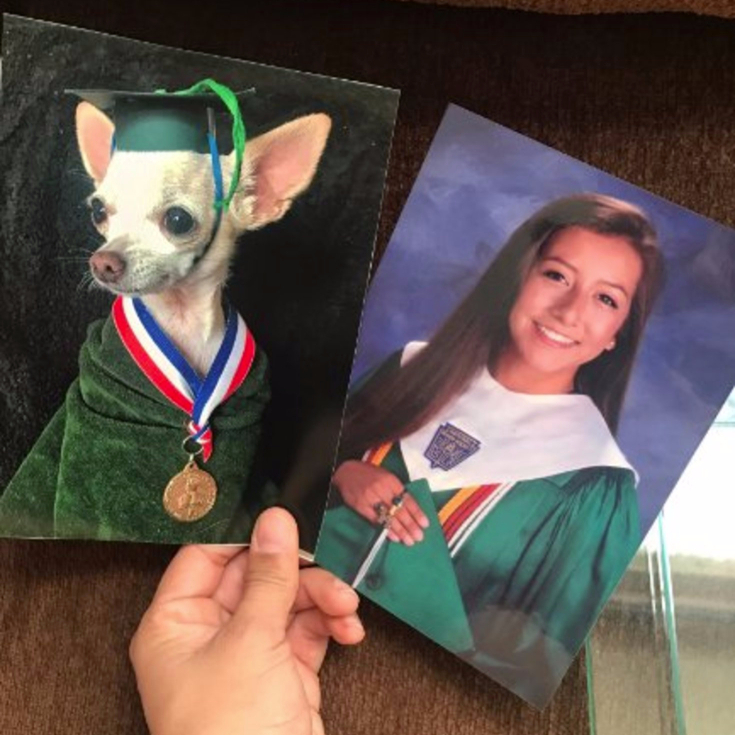 Daughter Pranks Mom With Family Photos
Marissa Hooper pranked her parents by replacing the family photos with almost identical pictures of her Chihuahua. Her mom didn't notice for two weeks, despite her fastidious house cleaning. The photos went viral and Marissa is on Animal Radio to tell us the motives behind her mayhem.
Listen Now
Dogs Understand Fairness - Or Lack Thereof
Humans and primates have a finely tuned sense of inequity. New research suggests dogs and wolves also possess a sense of fairness. A study in the journal Current Biology, shows the sense is equally strong in dogs and wolves, suggesting a sense of fairness is wired in the genes of canines. So, yes, your dogs know when you're treating one differently than another.
Listen Now

Read more about this week's show.
1131. Dog Is My Co-Pilot. Brian Jones Translates Doglish To English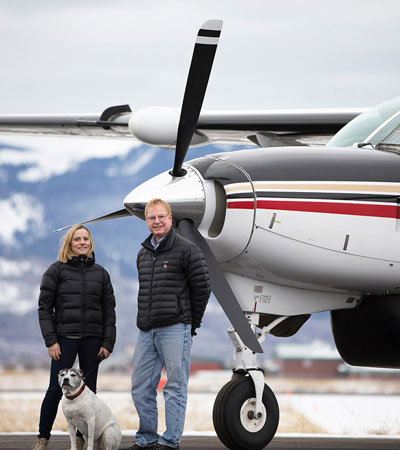 Dog Is My Co-Pilot
Orthopedic Surgeon Dr. Peter Rork quit his thriving practice to create "Dog Is My Co-Pilot," a non-profit organization dedicated to flying dogs and cats from kill-shelters to rescues that can re-home them. So far Dr. Rork has transported 10,000 animals, much of it at his expense. He explains why this is more rewarding than orthopedic surgery.
Listen Now
What Days Do People Spend More On Their Pets?
Womply's science team analyzed transactions from 4,400 local pet businesses on all 365 days of the calendar year in all 50 states to identify consumer-spending patterns. The top-five sales days of the year are all in December with an average expenditure of $113.89.
Listen Now
Company Offers "Fur-Ternity" Leave
A Minneapolis marketing company announced it has adopted a company-wide policy of allowing employees to work flexible hours from home for one week when welcoming a new puppy or kitten into their homes. "Part of embracing employee satisfaction as a business priority means recognizing important life events that happen outside of the office," Nina Hale CEO Donna Robinson said. "If we want to continue to set the example as a top workplace, it is crucial to offer innovative benefits that help to preserve the work-life happiness of our employee owners."
Listen Now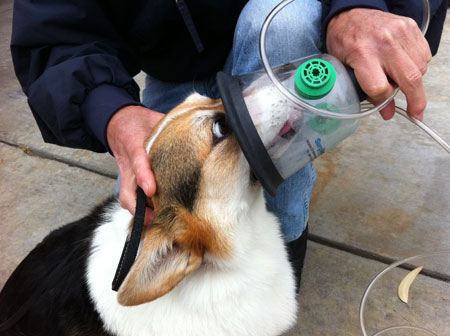 Project Breath Program Donates Pet Oxygen Masks
The Invisible Fence Company created the Project Breathe Program, which donates pet oxygen masks to first responders. Since the program's inception in 2006, 23,500 masks have been donated to first responders and now the company is giving more. Invisible Fence will equip 45 additional fire departments across the U.S. and Canada with these lifesaving devices.
Listen Now
What Are Animals Saying To Us In English?
Brian Jones is a self-proclaimed audio-psychic. He tapes animals, including dogs and cats, and slows the tape down to reveal words. He believes the animals are trying to talk to us and we need to listen. We'll let you be the judge.
Listen Now

Read more about this week's show.
1130. Who Is Happier? Dog Or Cat Guardians? There's Science Behind This Answer.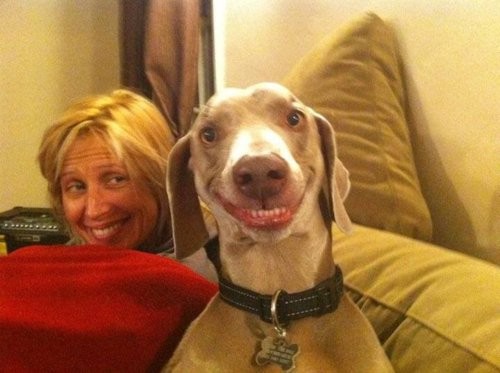 Who Is Happier? Dog or Cat Guardians?
Do dogs or cats make you happy? The dog vs. cat argument will probably go on forever. But now there's a new survey that says dog owners are officially happier than cat owners, but not by much. Dog owners are only happier by a mere 4%.
Listen Now
An Alternative To Pet Insurance?
Dr. Allen Kamrava believes he has invented a better way to cover the costs of a catastrophic health event. According to Kamrava, advances in technology allow for a community-based model that can replace typical pet health insurance.
Listen Now
More Animals Being Used For Therapeutic Purposes
Dogs, miniature horses, cats, rabbits and even llamas are increasingly being used to help heal and cheer the sick in hospitals, cancer clinics and other settings. However, research to support the efficacy of animal-assisted therapy is largely in its early stages. A team led by scientists at UC Davis published a study about interactions between family house cats and children with autism. It found that cats in families with a child with autism-spectrum disorder " often provided valuable bonding, attention and calming affect to the child."
Listen Now
Yes, This Was Happening In The United States
For years, animal lovers and animal welfare organizations have been working to end dog and cat meat sales. There has been a big step toward that goal, as the U.S. House of Representatives passed bipartisan legislation named the Dog and Cat Meat Trade Prohibition Act. The Act makes it "illegal to knowingly slaughter, ship, transport, move, deliver, receive, possess, purchase, sell or donate a dog or cat or his or her parts for human consumption, and authorizes a fine of up to $5,000 for each violation" in the United States.
Listen Now

Read more about this week's show.
1129. How Drones Are Being Used To Find Lost Pets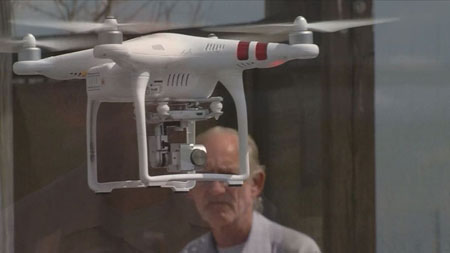 Drone is a Game Changer for Lost Pets
Hobbyist Kenneth Hendrick specifically bought his flying camera drone to look for lost pets in Florida. Teaming up with a Loxahatchee Lost and Found Pets Inc, they search for up to 95 animals a month. He says he reunites pet parents with cats, dogs, pigs, turtles and even calves.
Listen Now
5 Household Hazards for Pet Birds
Birds are really remarkable pets that can fill a home with love, laughter and entertainment. They are interactive and intelligent. Unfortunately, they are also susceptible to household dangers that are very common in many homes. Pet World Insider Robert Semrow shares some of these dangers that exist before they bring harm to a pet bird in your life.
Listen Now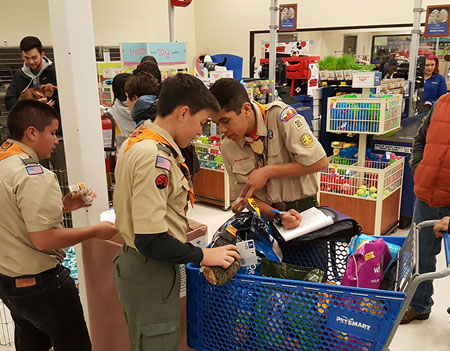 Boy Scout Serves as a Role Model Animal Advocate
Alex Quintero is the first Boy Scout to create an Eagle Service Project assisting shelter animals. At 17 years old, he's focused on whatever he can do to help his local shelter in Flagstaff, Arizona. From collecting blankets to acquiring food for shelter animals, you'll find Alex stepping forward to assist animals and help them get adopted.
Listen Now
Federal Agents Killing Millions of Animals, Including Pets
Federal agents killed 154,943 animals in the state of Washington alone last year. The agency responsible is the little-known Wildlife Services of the U.S. Department of Agriculture, which for public and private sector clients kills animals all over the country, from ravens, swans and doves to wolves, which are deemed a "problem" by the client. Last month 14-year old boy was injured and his 3- year-old yellow Lab was killed by a cyanide trap set by Wildlife Services intended to kill coyotes in Idaho.
Listen Now

Read more about this week's show.
1128. How To Dress Up Your Pet Alligator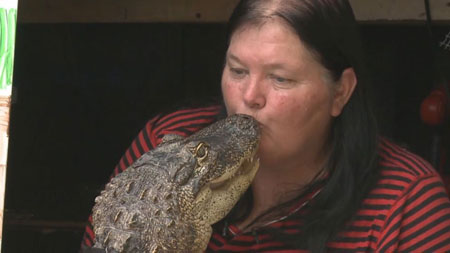 Having a Pet Alligator
Mary Thorn is no regular pet guardian. Yes, she has dogs, but she also has a pet squirrel and an Alligator that she dresses in clothing. Mary just battled the State of Florida to keep "Rambo," a 6' gator that she considers part of the family. The calm and collected reptile also is a therapy animal for troubled children.
Listen Now
Nature is the Worst
E. Reid Ross (Cracked) will tell us about 500 of the most absurd and horrifying things that happen in nature. From murderous squirrels to farting fish, "E" uncovers, and revels in, some of Mother Nature's ugliest moments.
Listen Now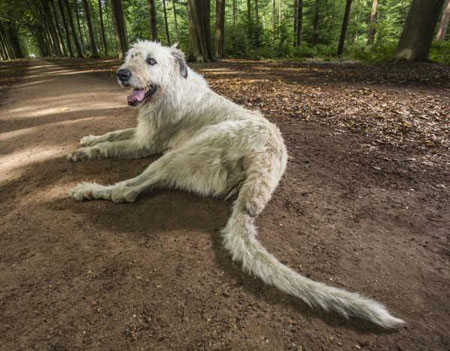 World's Longest Tail
A dog in Belgium earned himself a spot in the Guinness Book of World Records for having the world's longest tail. An Irish wolfhound named Keon gets the honor. His tail measures 30.2 inches long from the top of the bone to the tip, without including his hair, according to the Guinness World Records.
Listen Now
Cat Gets Diploma
There's a cat named Oreo C. Collins from Macon, Georgia, who successfully earned an online "High School Diploma" from Jefferson High School. Oreo's owner, Kelvin Collins, actually got Oreo's diploma as a way to highlight fraud in online degree programs.
Listen Now

Read more about this week's show.
1127. What Happens To The Furniture When Your Pets Are Beavers?
Meet Justin Beaver
Brigette Brouillard lives in Kentucky where she rescues and rehabs wild animals. At any moment you could see an opossum scurrying through the house or 'Justin Beaver' building a dam out of toys and household furniture. One of her two human children are on-board, even following in her footsteps. The other wants nothing to do with mom's hobby. Brigette tells her story like any proud rodent mama would!
Listen Now
California Divorce Law Favors Pets
California has enacted a new law that gives judges the power to consider what's in the best interests of pets in divorce cases, instead of treating them as physical property like a car or a sofa. It allows judges to consider "the care of the pet" then create shared custody agreements for the animal. A national survey of divorce lawyers found 88% of pet custody fights were about dogs and only 5% about cats.
Listen Now
Is Your Cell Phone Full of Pet Pics?
If you've got your cell phone close, take a quick look at the pictures you've taken. Do you see more pet pictures than pictures of your significant other? The results of a new study shows 65% of dog owners take more pictures of their dogs than their husbands, wives, girlfriends or boyfriends. The study also claims that nearly half of the people polled find it harder to leave their dog for a week than their human counterpart.
Listen Now
Man Shoots His Dog at Park in Front of Children
Police in Hamden, Connecticut say a man shot and killed his own dog in a park because he feared it might attack some children who were close by. The man told police that his dog, a pit bull that was not on a leash at the time, attacked and seriously injured another dog that was on a leash. He shot his dog in front of the owner of the injured dog as well as that man's three children.
Listen Now

Read more about this week's show.
1126. The Funny Farm's Weather Predicting Pig
Don't Forget The Weather Predicting Pig!
Dr. Page Wages, a Raleigh veterinarian loves animals so much she has 93 on her "Funny Farm" and a Weather Predicting Pig. Ellmer the Pig has some weird behavior when it's going to rain. Dr. Wages describes her big family and what she has to do every day to care for 93 animals.
Listen Now
Putin Enacts Epic Pet Welfare Law
Russian President Vladimir Putin has signed new animal welfare laws. The laws include banning petting zoos and animal fights. It also bans the killing of stray animals, which must instead be captured and placed in shelters. Also, when those stray animals are captured and taken to a shelter, they can only be captured out of sight of children and it must be recorded for public review. This was not a fast change. The law was first submitted to the Russian parliament in 2010 but was only approved and signed into law last month.
Listen Now
Mother of Invention
Lisa Baronoff was tired of cleaning her dog's paws after winter walks in Manhattan. She became worried after her cocker spaniel got sick from the snowmelt chemicals put on sidewalks. She took her marketing background and launched her dog waders, Walkee Paws. She's on Animal Radio this week to tell us about her invention and foray into the 72 million dollar pet sector.
Listen Now
Link Between Executive Position and Pet Ownership
We all know that vision, forward thinking, risk-taking, determination, hard work, dedication and a good game plan are what it takes to become a successful entrepreneur. However, something else isn't so well known also helps. According to a new study conducted for Banfield Pet Hospitals, having a pet can actually help people become successful and better company leaders. The research found that behind most C-suite executives (which are the CEO's, CFO's, COO's), is a pet.
Listen Now

Read more about this week's show.
1125. Unique Ways To Memorialize Your Pet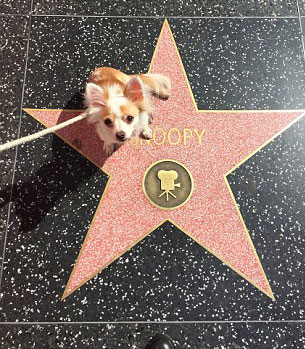 Suing Baywatch Actress and Rover.com  
Rover.com and the WAG app have come under a lot of criticism lately for their transparency about several pet deaths. We speak to attorney Robert Tauler who is currently suing former Baywatch actress Angelica Bridges and Rover.com for negligence. Apparently the actress was the pet sitter during an incident with the plaintiff's dog.
Listen Now
Unique Ways To Memorialize Your Pet
Michelle Gaylord tells us how she organically grew her business into a celebration of the lives of pets. From the simple pendant that contains cremains to wine glasses made with your pet's ashes, she'll talk about some of the more unique ways people have chosen to memorialize their pets.
Listen Now
Regulating Distribution of Opioids for Pets
Under a new bill introduced in the State House, pet parents will be required to microchip their pets in order to get opioid painkillers for their pet. The politician who wrote the bill says it is an attempt to stop addicts from fraudulently obtaining narcotics for their pet to feed their own addiction. Minnesota is testing a system using microchips in pets that, when scanned, would tell them if another vet just prescribed opioids at another clinic. States such as Colorado and Maine require vets to look at a pet owner's past medication history before dispensing opioids or writing an opioid prescription.
Listen Now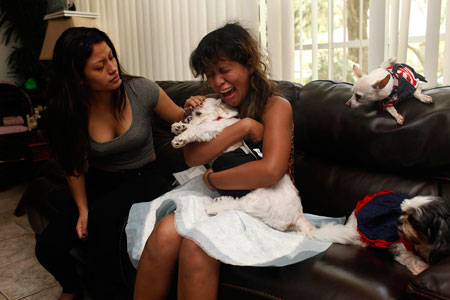 Photographer Captures Last Moment Of Pets Life
Photojournalist Ross Taylor's latest project captures the last moments between humans and their pets prior to euthanasia. Admittedly a difficult subject, he explains his mission as a guide to assist those going through this process.
Listen Now
Dogs and Owners Share Personality Traits
We've all seen pictures of dogs and their owners who look alike. Now there's a study that has found that dogs resemble their owners in an entirely different way, meaning their personalities actually tend to be similar. A highly agreeable person is twice as likely to have a dog that is highly active and excitable and less aggressive than someone who is less agreeable. The study also found that conscientious owners rated their dogs as more responsive to training and neurotic owners rated their dogs as more fearful. The hypothesis is that part of it is the dog you pick and the other part of it is the dog it ultimately becomes because of you.
Listen Now

Read more about this week's show.
1124. Potential Risks In Being Overly Affectionate With Our Pets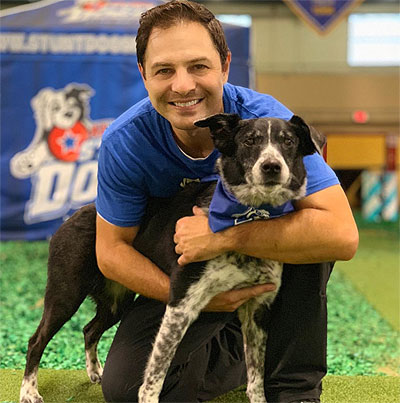 Here's A Trick Even Your Dog Can Do
Chris Perondi runs Stunt Dog Productions and the Stunt Dog Academy in Stockton, California with his wife, Suhey, and their team of canine performers. They perform more than 1,000 shows every year across the country. Today, Chris is on Animal Radio to teach us a trick we can train our dogs. Yes, even yours.
Listen Now
Risks Of Being An Overly Affectionate Pet Owner
New research highlights potential risks in being over-affectionate with our pets by increasing the risk of catching drug-resistant illnesses. While experts acknowledge and even encourage the bond between a pet parent and their fur kids, some are now recommending limits on physical interaction. The danger is posed by the transfer of antibiotic-resistant bugs and carries a risk for humans and animals alike.
Listen Now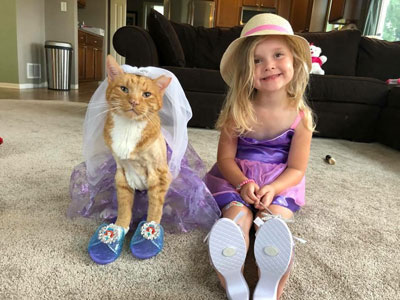 Bailey, No Ordinary Cat
Bailey, who was no ordinary feline, catapulted to social media mega-stardom. What makes Bailey more addictive than catnip? In addition to his adorable expressions and hilarious, heartfelt antics, Bailey has a penchant for doing things that are demonstratively un-catlike. Glamour Magazine Woman of the Year, activist Bailey's human Erin Merry waxes poetic about this incredible furry viral sensation.
Listen Now
Parrot Reserves His Right To Be Silent
A parrot has been taken into custody after nearly ruining a police raid, because the bird had been trained to be a lookout for his owners who were arrested on suspicion of dealing crack. When police showed up, the bird repeatedly began squawking a phrase that means "Mama, Police!" But, it seems that is all the bird knows. Police took it into custody and said that in the three weeks they had the bird at the police station, the parrot said nothing. Law enforcement claims that there had already been an estimated 1,700 birds seized for having been trained to alert their owners if police approached.
Listen Now

Read more about this week's show.
1123. Do Moose Get Drunk, Penguins Cheat On Their Mates, Or Worker Ants Lay About?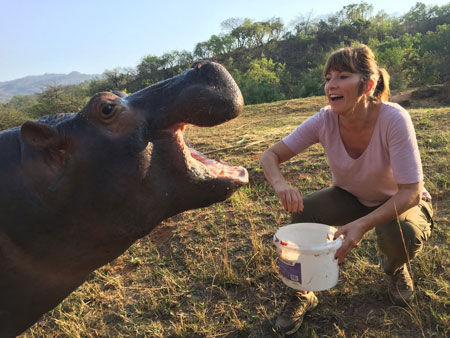 The Truth About Animals
Zoologist Lucy Cooke says humans aren't doing animals any favors when we moralize their behavior. Humans have gone to the Moon and split the atom, but when it comes to understanding animals, we've still got a long way to go. So you've probably never considered if moose get drunk, penguins cheat on their mates, or worker ants lay about. They do--and that's just for starters.
Listen Now
Never Buy A Pet Online
Even if you're aware of pet scams, you should never buy a pet online. A Volusia County, Florida, woman is heartbroken after she paid her hard-earned money for a dog online. She now wants to warn everyone because these scams break your heart and your wallet.
Listen Now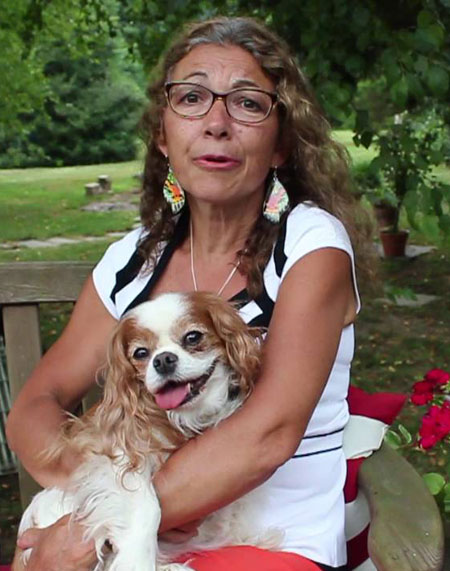 CBD's, Vaccines and Raw Diets
These are the most controversial topics in the pet world right now. Holistic Veterinarian Dr. Judy Morgan takes the topics head on and shares her experiences with CBD's, her views on Vaccines and the raw diet she feeds her own dogs. Dr. Morgan has an integrative approach combining holistic medicine with traditional Western techniques.
Listen Now
Proof That Micro-chipping Pays Off
A couple who lost 2 dogs while visiting a friend five years ago has one of those dogs, a deaf dog named Army, back today because he was micro-chipped. Their advice? Microchip your pets and keep your contact information updated with the microchip company and the vet. A lot of people think it's very expensive but at most vet offices you can get your pet micro-chipped for $25 or less and it's there forever.
Listen Now
All Is Well That Ends Well
A 5-year-old cat was missing in England for 2 weeks. Hatty the cat then turned up on the Royal Albert Bridge. A complicated 6-day, $7,500 rescue mission was launched to rescue the cat, before she simply wandered back home on her own. Still, the good news is Hatty is home and safe, and her owners are vowing to make her an inside only cat.
Listen Now

Read more about this week's show.
1122. Why Is My Female Dog Humping My Friend's Leg? So Embarrassing!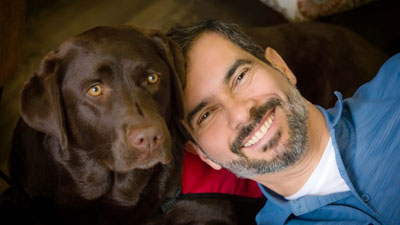 Bi-lingual Dog Comforts Homeless Kids
Molly is a bilingual chocolate lab. She responds to direction in both English and Spanish. Her trainer, Memo, escaped Mafia violence in Columbia and came to the US where he founded a dog training business. They are a certified therapy team that has helped so many children in homeless shelters. Because of their bilingual abilities and Memo's deep understanding of what it is like to be thrown into a new culture, they are bringing unprecedented joy to children in desperate situations.
Listen Now
New Bill Addresses Pets During Divorce
In Pennsylvania, former attorney and now state Rep. Anita Kulik has introduced H.B. 1432, which would establish the new areas of concern for judges to consider when deciding guardianship of a pet in divorce cases. If the bill passes, the judge would be allowed to consider: whether the animal was acquired prior to or during the marriage; the basic, daily needs of the animal; who generally gets veterinary care and social interaction for the animal; who deals with local and state regulations, such as licensing; and who has the greater ability to financially support the pet.
Listen Now
Why Is My Female Dog Humping?
Usually humping is associated with male dogs, but humping is also very common amongst female dogs. Some girls will hump toys or other objects, some hump air, others hump other dogs or even people. We talk with Certified Professional Dog Trainer and Chair of The Association of Professional Dog Trainers Nick Hof, CPDT-KA, CBCC-KA, KPA-CTP, CSAT, to answer some of your most commonly asked questions about female dogs and humping.
Listen Now
Judge Dismisses Lawsuit Against Pet Food Company
A federal judge has dismissed a multi-million-dollar lawsuit filed against Ainsworth Pet Nutrition (which is owned by Smucker's) for alleged false and deceptive advertising of its Rachael Ray Nutrish dog food. The suit claimed Ainsworth's labeling of Rachael Ray Nutrish, as natural food for dogs was false, deceptive and misleading. Independent laboratory tests found Glyphosate, a chemical weed killer such as RoundUp, was present in the products. The judge said, "The presence of negligible amounts of Glyphosate in a dog food product that do not have harmful, 'toxic,' or 'carcinogenic' effects is not likely to affect consumers' decisions in purchasing the product and is thus not material." Then for the same reasons, Judge Stanton dismissed the breach of warranty claim ruling, "A reasonable consumer would not interpret the label 'natural' as warranting that the products contain no amount of Glyphosate."
Listen Now

Read more about this week's show.