1155. Legislation To License Groomers After Accidental Deaths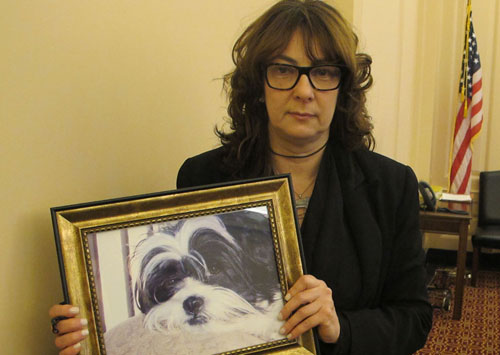 Legislation To License Groomers
Shortly after Rosemary Marchetto's Shih Tzu was dropped at a chain store groomer she was informed that her dog had died. She feels the groomer was negligent and that the profession needs regulation. Bijou's Bill, named after Rosemary's dog, is being spearheaded by New Jersey Senator Valerie Huttle. The law would require pet groomers to be licensed, at least 18 years old, and tested by the State Board of Veterinary Examiners. Rosemary joins us this week to tell her story. Animal Radio's Joey Villani is also on the forefront of this groundbreaking legislation and he says there is some push-back from many groomers.
Listen Now
You Can Now Ask Alexa Pet Medical Questions
Vet24seven has launched MyPetDoc, an Alexa skill that is the world's first artificial intelligence "SmartVet." Now, pet parents with a pet health question can talk with MyPetDoc on Alexa and get veterinarian-backed answers to their concerns. Once MyPetDoc has answered the pet parents' questions, they can then choose to speak immediately with a licensed veterinarian for more guidance and advice for a $25 charge. This doesn't sit well with Animal Radio's Dr. Debbie.
Listen Now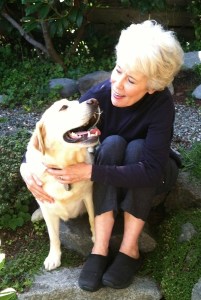 Courthouse Dogs
World renown animal writer/author Kristin von Kreisler uncovers the world of courthouse dogs in her new book "A Reason For Hope." These dogs comfort those testifying in court, similar to an emotional support animal. While Kristin's book is fiction, she goes all-out to research her writing, even once following a grizzly bear for a Reader's Digest article.
Listen Now
Making It Illegal To Stalk Pets
The federal stalking law is getting an update to include threats made against a pets and emotional support animals. Senator Gary Peters of Michigan managed to get his proposal, which adds threats and violence against a person's pets to the stalking statute, included in this year's Farm Bill. Under the law, threatening or harming a pet as a way to harass or intimidate a victim is punishable by up to five years in prison.
Listen Now
Pet Scams On The Rise
The Better Business Bureau's Scam Tracker has seen an increase in people losing money to pet scams. They're not surprised as it's typical around the holidays. Animal Radio's Lori Brooks exposes the scams and has tips to avoid being scammed.
Listen Now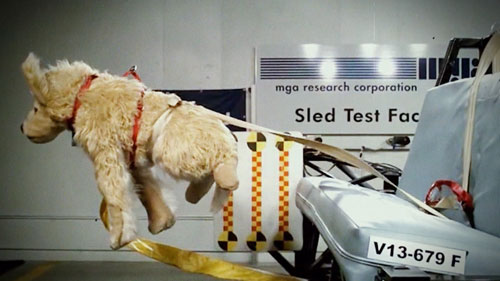 Do You Have The Right Car Seat For Your Fur-baby?
A recent Harris Poll indicates that many dog owners don't restrain their animals while driving with them. Many admit to allowing their dog to roam freely about the car, sit on their lap or stick their head out the window. Award-winning car columnist Tim Spell tells us the dangers behind unrestrained pets in the car and how to find the right restraining system and use it properly.
Listen Now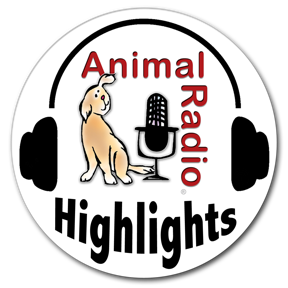 Read more about this week's show.
1154. Do You Talk "Baby Talk" To Your Pet? You Need To Hear This.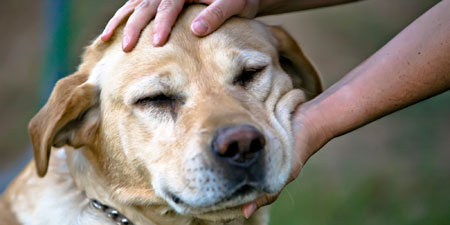 You're Petting Your Pets Wrong
Dr. Marty Becker is back with new research that shows you may be petting cats and dogs improperly. This is especially important if you're a veterinarian. The Fear Free Pets movement wants us to rethink how we interact with our four-legged friends.
Listen Now
Do Dogs Like 'Baby Talk?'
Most of us baby talk to babies and our dogs, but maybe we should just limit it to puppies because it turns out older dogs aren't so impressed with our baby talk. A new study shows that baby talk, also known as dog-directed speech when you're conversing with your dog, gets a big response from puppies, but older dogs really couldn't care less.
Listen Now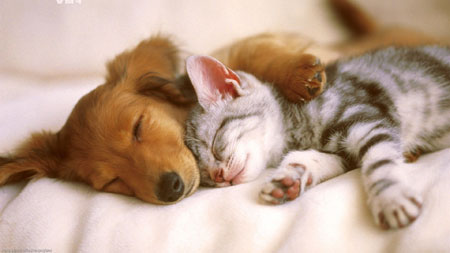 Recipe for Cats and Dogs To Get Along
Cats and dogs really can get along to the point that they'll play hard together, drink water from the same bowl and cuddle on the couch, according to research led from Tel Aviv University. They discovered the recipe for success is to adopt the cat first and introduce a dog while both pets are still young. In homes where the cat and dog are mates, the research suggests they've managed to correctly read each other's body cues.
Listen Now
Pet Owners Fined for Animals Left Out in Cold
In Yakima, Washington, authorities are giving a warning to unkind pet owners after receiving reports of animals being left outside in frigid temperatures. Since the beginning of last month, animal control has already responded to at least 60 animal welfare checks. Pet owners could face a misdemeanor charge for animal neglect if their pets are found in distress and given a fine from $250 to $5,000 depending on the severity.
Listen Now

Read more about this week's show.
1153. "Who Gets The Dog?" Deciding Pet Custody For Divorcing Couples.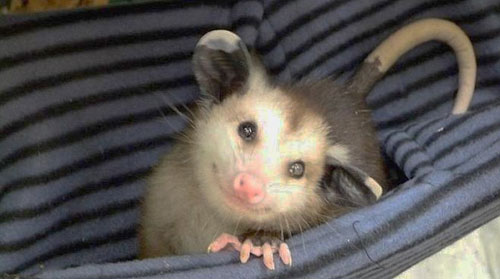 Opossum Rescue is a Thing
The Opossum's Pouch Rescue founder Beth Sparks is our guest. She says North America's only marsupial is quite misunderstood. Beth cares for injured and orphaned Opossums, which are different than Possums. Who knew? Well, apparently everybody, as rescues and social media sites centered on the Opossum are popping up everywhere. Besides, who can resist the little guy in this picture?
Listen Now
Denver Bans Cat Declawing
Denver has become the first city in Colorado to ban elective cat declawing. The city has decided to prohibit veterinarians from performing the procedure unless it's medically necessary. That makes Denver the first major U.S. city outside of California to make this move after passing the bill in November. However, the Colorado Veterinary Medical Association opposes the measure saying the decision to declaw a cat or not should be left up to a veterinarian and the pet owner.
Listen Now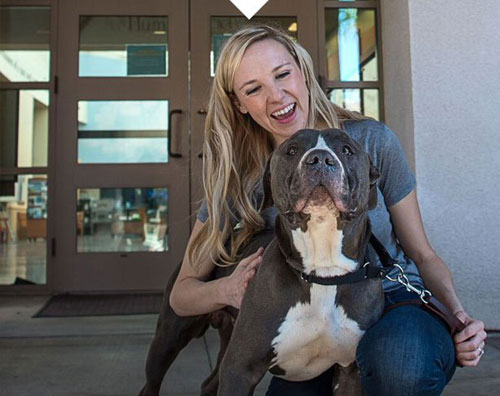 The Healing Power of Dogs
Shannon Kopp is no stranger to Animal Radio. In 2015, she told us about her eating disorder, Bulimia. She was throwing up 20 times a day. It was killing her. No doctor or therapist could help her. Things didn't change until she met a special dog. Now, she's advocating the use of animals to help others suffering from eating disorders. You have to hear this incredible and inspiring story told by Shannon.
Listen Now
Judges Decided Pet Custody
Divorcing couples in Illinois who can't agree on who keeps the pets will have a judge decide custody, thanks to a new state law. Usually companion animals are treated like property to be divided up between the couple, because in most states pets are still classified as property. But now with the rise of two-income families opting not to have children, the issue of pet custody is gaining more attention.
Listen Now
Fine for Fake Service Dogs
An Arizona state lawmaker has introduced a bill that will fine people up to $250 if they're caught trying to pass their pets off as service animals in public places. As much as this problem irritates many people, some disability advocates worry that if State Senate Bill 1040 becomes law, it may cause more problems and misunderstandings.
Listen Now

Read more about this week's show.
1152. Ralph Nader Is Speaking For The Animals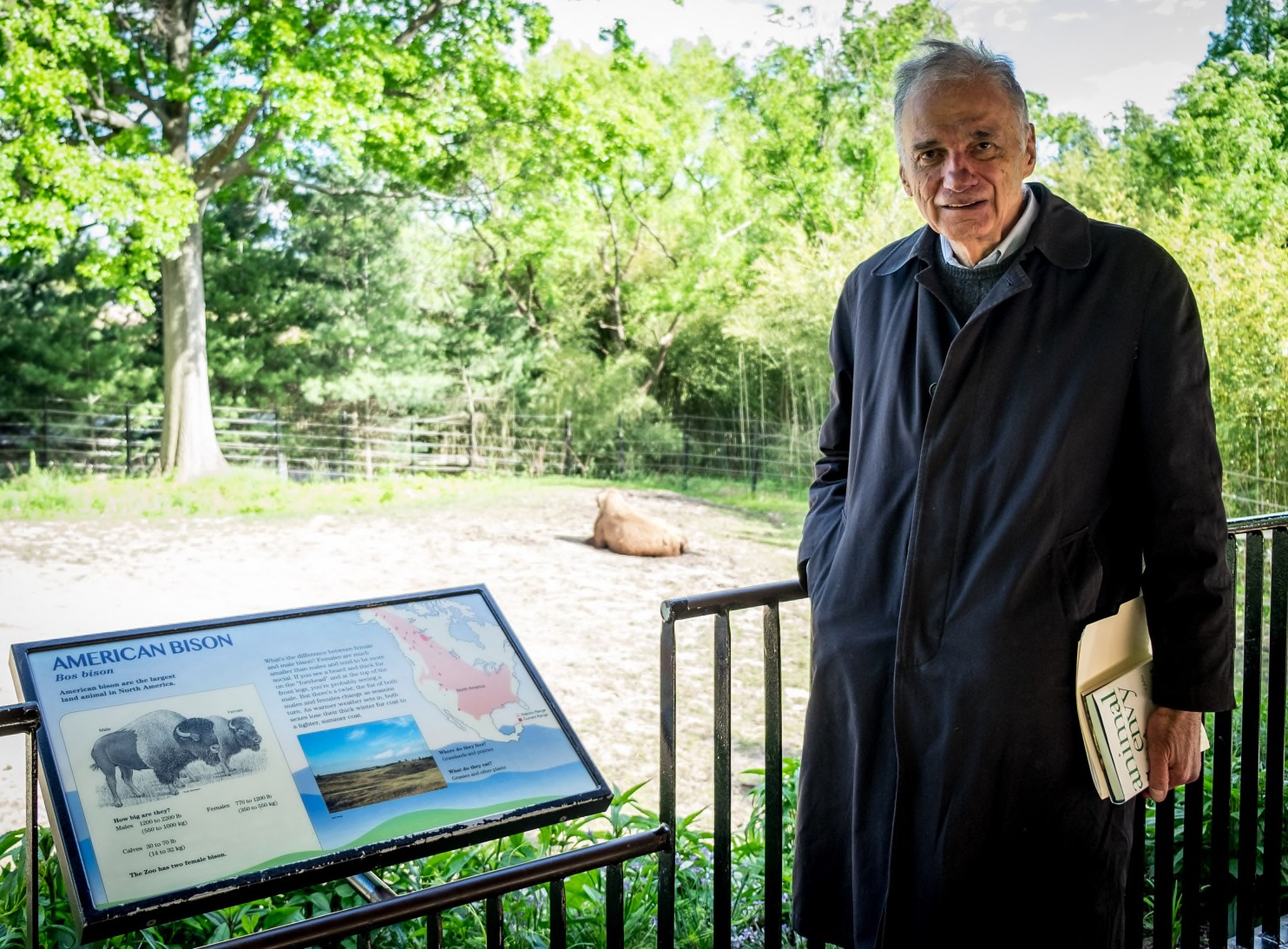 Ralph Nader Guests
Named by Time, Life and Atlantic magazines as one of the hundred most influential Americans, former U.S. Presidential candidate Ralph Nader is our guest. Now, he's speaking out for the animals in his book called "Animal Envy."
Listen Now
Teens Invent for Dogs
Josh and Zach Armstrong are 13 and 15 respectively. They're home-schooled. But don't let that fool you. They've invented an electronic circuit that a blind dog can wear on his collar to alert him of impending obstacles. They'll tell their story to us this weekend.
Listen Now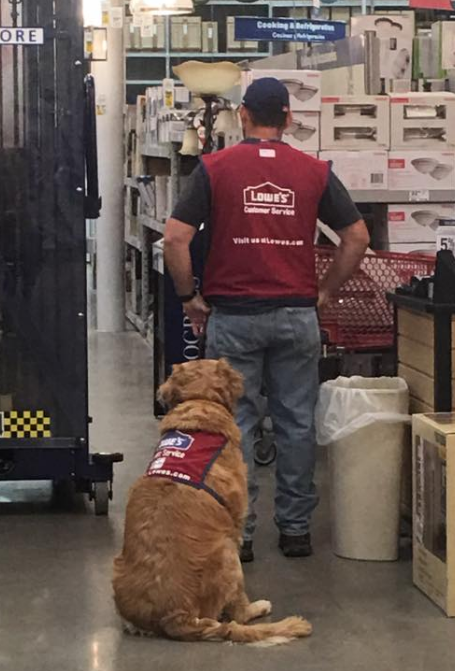 Dog Lands Jobs at Lowe's
Clay Luthy is an Air Force veteran who can't go anywhere without his 10-year-old service dog Charlotte, even to work. That's why the dynamic duo is especially overjoyed that they finally landed a job at the Lowe's in Abilene, Texas. Up until Clay's wife gave him the idea to apply at Lowe's, the veteran had a hard time finding a business that would be okay with his Charlotte following him around in a work zone. Lowe's Human Resources Department says, "Clay won the job on his own merit, but the company just got the benefit of getting Charlotte right along with him."
Listen Now
The Misunderstood Pit Bull
Author and pit bull advocate Deirdre Franklin wants you to know that the breed gets a bad-rap. She'll tell us why pit bulls are misunderstood. If you're thinking of adopting this adorable breed, you'll need to know what hurdles lay ahead.
Listen Now
The Gnarly Yeast Infection
If your dog has ever had to deal with a yeast infection, you know how itchy and uncomfortable your furry-friend can be. Not to mention the stink! These infections are usually secondary of a bigger problem. Dr. Debbie can help you identify the problem and get your dog back onto the recovery path.
Listen Now

Read more about this week's show.
1151. Holiday Pet Stories And Tales - Classic Buddy Hackett Words Of Wisdom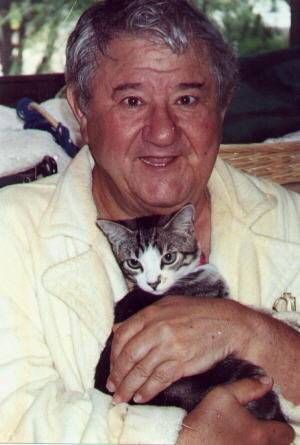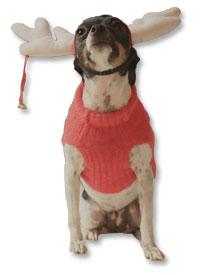 Animal Radio Howliday Special 
Bring on the holidays with inspirational and emotionally driven tales about the connection with our pets. Celebrated authors and entertainers share their most intimate thoughts on animals.
Listen Now
On this week's show:
Comedian Buddy Hackett loved animals so much he started a foundation and a yearly comedy show to help save abused and homeless dogs and cats.
Listen Now 
Animal Advocate Ed Sayres has found an addendum to Genesis explaining the creation of Cats & Dogs. You might be surprised to know that God felt the dog was a reflection of himself and named the creature "DOG" - GOD backwards.
Listen Now
From the nationally recognized Helen Woodward Center in San Diego, Mike Arms had a rough start in the animal world. Moving from Kentucky to New York, a search for work landed him at the local shelter. After being beaten by thugs for saving a dog, he dedicated his life to the animals.
Listen Now
Also on this special show: Rae Ann Kumelos, Peter Gethers, Britt Savage, Vinnie Penn, Trixie Koontz and Jingle Fish!
Listen Now

Read more about this week's show.
1150. The Absolute Best Gift You Can Give Your Pet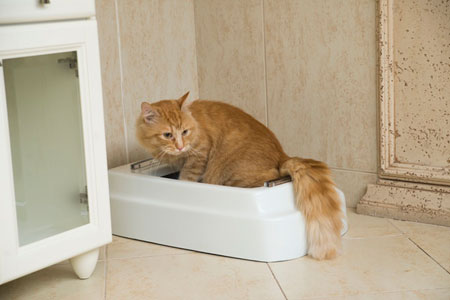 Human Like Toilet For Your Cat
There's a new human-like toilet on the market for cats. It is called Catolet. It's basically a conveyor belt-equipped automatically-flushing toilet that's made for cats. Ideally, the Catolet is installed in a bathroom where it is permanently connected to the water supply and sewage system with hoses that are included. Right now you can sign up to get one for $299.
Listen Now
Life's A Pooch
Pet pontificator Boze Hadleigh is back on Animal Radio to celebrate the connection with our dogs. He's queried hundreds of celebrities and well-known people for quotes about "man's best friend."
Listen Now
Giving Back - Paying it Forward
Animal Radio's Pet World Insider Robert Semrow has five ways you can give back to the pet world this holiday season.
Listen Now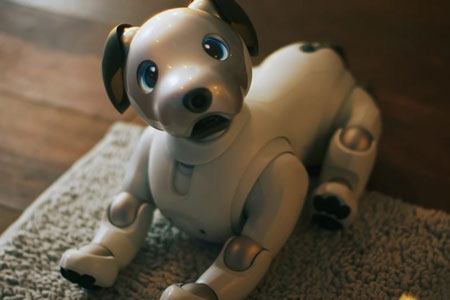 AIBO The Robotic Dog Is Reborn
Sony Corp is going to try again with its robotic dog AIBO after more than a decade. AIBO is billed as a pet that behaves like a real dog using artificial intelligence to learn and interact with its handler and surroundings. Numerous studies have been done with robotic dogs and nursing home patients with fantastic results.
Listen Now
Giving Your Dog Your Undivided Attention
New research suggests dogs make a wider variety of facial expressions when their owners or companions are paying attention to them. So, while you are sitting at a computer holding on to a toy while your dog basically plays tug of war with itself, is not nearly as beneficial to them as when you invest your attention in that play time.
Listen Now
First Responders Can Now Treat Pets In Wisconsin
Wisconsin lawmakers are pushing to change state law and allow first responders to treat pets when responding to an emergency. However, the departments do not receive special training for handling pets and they do prioritize saving human lives first. 22 other states in the U.S. already allow first responders to provide animals with emergency care.
Listen Now

Read more about this week's show.
1149. Strange, Unusual And Bionic Animals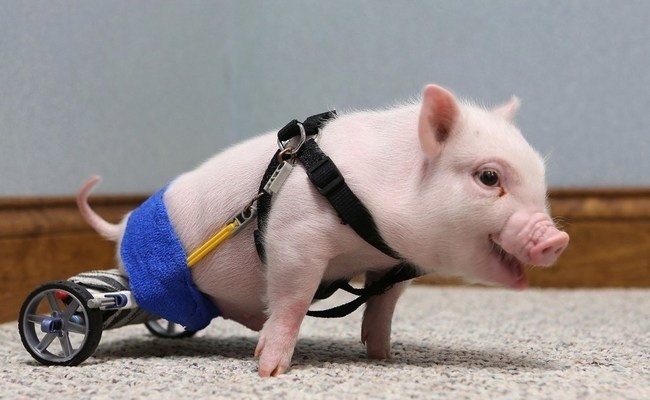 Bionic Animals
Twenty-years ago, if an animal lost a limb, they might be considered for euthanasia. Not anymore. With the advent of 3D printing, doctors are able to create appendages, from legs to tails. Nancy Furstinger went deep undercover to see who is making these prosthetics, what animals are wearing them, and who is buying them. She says these animals seldom notice the handicap and are mostly Unstoppable.
Listen Now
Starting A Rescue
More people are quitting their job to open animal rescues. This may seem pretty straightforward from the outside, but there is a maze of laws and hoops to jump through to avoid being shut down by Johnny Law. Sandra Pfau England has created the long-awaited step-by-step guide to starting a pet rescue and she'll share some of her finest tips on this week's show.
Listen Now
Pet Care Innovation Awards
The five finalists for this year's Pet Care Innovation Awards have been announced. They include the Fetch My Pet Life Management app; Animal Biome, a micro biome-based pet health diagnostics and supplement company; Bare it All, a pet food company that uses the invasive Asian carp as a primary protein source; Barkly a personalized dog walking app; and Pup Joy, makers of the customizable subscription box for dogs. More than 85 companies from 9 countries applied for this year's honor. Animal Radio News Director Lori Brooks reports.
Listen Now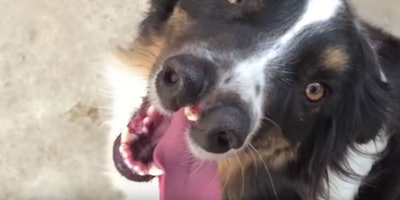 Believe It Or Not
Edward Meyer of Ripley's is back with his yearly round-up of strange and unusual animals. Topping the list is a dog with two noses, conjoined fish, and a bird that wears flip-flops. We'll have giveaways of this year's incredible coffee table book, Shatter Your Senses.
Listen Now
Holiday Hazards
Animal Radio's Pet World Insider Robert Semrow counts down the top 5 Holiday Traditions That Can Land You and Your Pets on the Naughty List. Don't be one of the thousands that find themselves in the Veterinary office over the holidays.
Listen Now

Read more about this week's show.
1148. Emotional Support Squirrel Faces Eviction. Wait, What?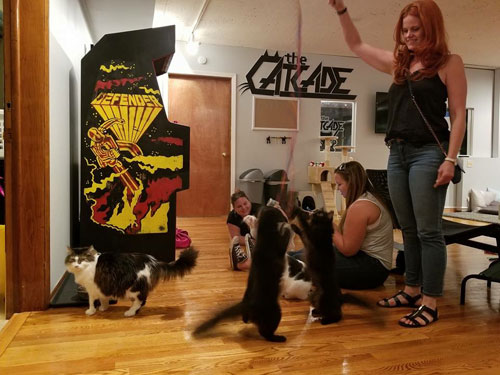 Catcade
Christopher Gutierrez decided to create a cat café in Chicago. Not just any regular cat café though. He filled it with video and arcade games. He said the niche is working. His mission is to rescue cats from life-threatening situations and find quality homes through his adoption program.
Listen Now
Massaging Your Pets
Craniosacral Therapist Tracy Vroom works hard to help animals feel better through massage. As an instructor at the Rocky Mountain School of Animal Acupressure and Massage, she's sharing what she knows about her healing touch. She'll get us started with massage techniques for our pets.
Listen Now
A Message To Veterinarians
Veterinarian Dr. Julie Reck says that turning her office into a Fear Free certified clinic helped her to practice better medicine. She opened her clinic in 2011 and now she has a bustling practice with four vets and an new attitude. The pets are the big benefactors.
Listen to Dr. Reck on the Fear Free Expert Series.
Commemorating A Pet
Yes, all dogs go to heaven. But what you do with their earthly bodies is up to you and now you have options. There is cremation, burial at a pet cemetery and even taxidermy. You can also turn their ashes into synthetic diamonds, which is pretty expensive and starts at about $2,500 for the smallest size diamond. However, there is another option. Now you can have your pet composted. Lori Brooks reports.
Listen Now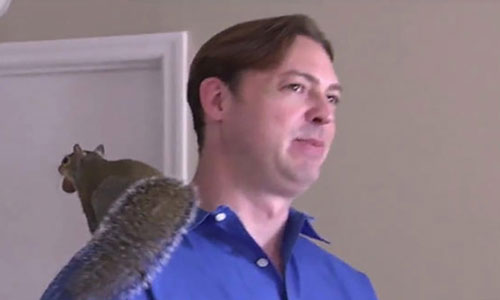 Emotional Support Squirrel Faces Eviction
A man in Florida is facing eviction from his condo because he refuses to part with his ESA, or Emotional Support Animal, which in this case is a squirrel. The man says he rescued the female squirrel, now named Brutus, shortly after Hurricane Matthew. He says she's just like a cat that hides nuts. He even has the required doctor's note saying he suffers from anxiety related to a car accident more than ten years ago.
Listen Now
Dog Owners Are Healthier
There are literally thousands of studies saying pets are good for your health but this latest one has a lot of people talking. This research was 12 years in the making, studying 3.4 million people, and found that adult dog owners are less likely to die than their non-dog owning peers.
Listen Now

Read more about this week's show.
1147. Do You Shower With Your Pet? There's Hair In The Soap Again.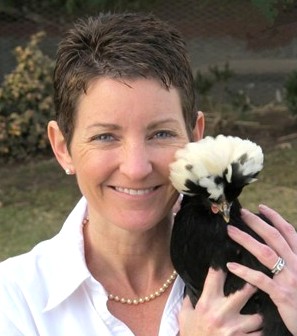 Chickens As Pets
The "Chicken Chick" is back with her backyard chicken stories and tips on raising your own chickens. Trained as a lawyer, Kathy Shea-Mormino is taking on courts all across the U.S. to allow chickens in city settings.
Listen Now
Tackling Pet Diabetes
Pet World Insider Robert Semrow has 5 Things You Must Know About Pet Diabetes. The disease is becoming more prevalent as more pets are becoming obese. This is just another reason to keep your pet fit and eating properly.
Listen Now
Controlling Pet Stress
You may think your pets are living the spoiled life. But did you know they actually could be stressed, causing undue strain on their immune system? Dr. Elizabeth DeLomba is back with details on the silent killer. She'll tell us the signs to look out for - and what to do if your pet is stressed.
Listen Now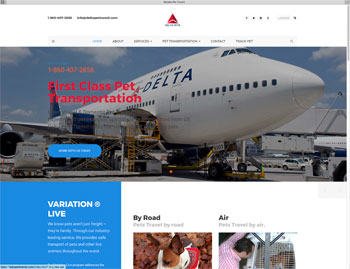 Fake Delta Airlines Website Scamming Pet Owners
An elaborate, but bogus pet-shipping website that makes people believe they are dealing with Delta Air Lines has also been linked to a puppy selling scam, offering smaller dogs like Chihuahuas and poodles for sale. Delta filed a lawsuit against the website DeltaPetTransit.com in federal court because it is designed to look like the real Delta site and uses the airline's logos and even pictures of its planes. According to Delta, the fake website operators collect thousands of dollars without ever shipping or delivering any pets.
Listen Now
Okay, That's A Little Weird
A new survey shows a large percentage of pet owners are going out of their way to do things for their pets, that other less animal friendly people may consider weird. But who cares, right? This new survey revealed that a 33% of us let our pets into the bathroom with us. The poll of 2,000 dog and cat owners also found a third shared a bath or shower with their pet! 3 in 10 sign their animal's name in birthday cards. More than 6 in 10 admit they are closer to their pet than they are to some of their family members. But 9 in 10 owners said they don't care what people think of their relationships with their pets.
Listen Now

Read more about this week's show.
1146. Another Supposedly Euthanized Pet Found Alive - Crooked Veterinarian?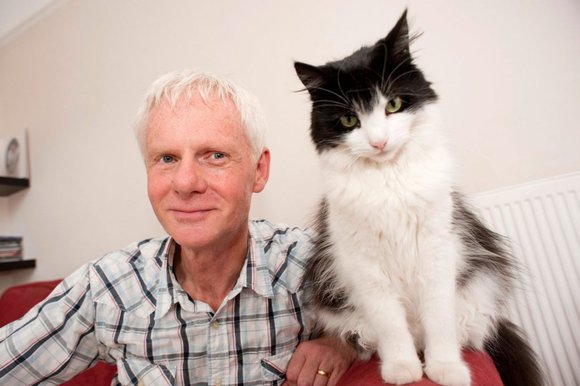 The Science Behind Loving Our Pets
Anthrozoologist John Bradshaw says our love for pets is in our DNA. It's likely that if our parents carried the gene, you'll inherently love pets. John explains why humans are genetically encoded to enjoy companion animals.
Listen Now
The Importance of Pet Enrichment
It isn't enough to supply food, shelter and health care for your pet. They need more. Your pet needs enrichment. This could mean anything from food puzzles to exercise. Dr. Marty Becker explains in the next segment of the Fear Free Expert Series.
Listen Now
Facebook Data Reveals Differences Between Cat and Dog Owners
Facebook is all about the data. Facebook combed through its user base collecting information from 160,000 users in the United States who shared photos of cats or dogs (or both). They used object recognition technology to identify photos. They found dog people have more friends and more likely to be in a relationship. 30% of cat people are not in a relationship, compared to 24% of dog people. This is just the tip of the data iceberg.
Listen Now
Another Supposedly Euthanized Pet Found Alive
A New Jersey woman who thought her dog was dead believed that her 15-year-old Mini Pinscher named Caesar had been euthanized 5 months earlier at her vet's office.  However, she recently found out that the dog had actually been living with an employee of the vet. Caesar's owner had even picked up his collar, paid the bill and received a letter from the staff with their condolences.  The woman received an anonymous tip from someone who told her that her dog was still alive and in the care of a vet technician that worked at the hospital but that the veterinarian no longer worked there.
Listen Now
Holiday Statistics Paint An Ugly Picture For Our Pets
The busiest time of the year for a veterinarian is between Halloween and Christmas. Well meaning pet parents could be feeding their pets fixings from the dinner table, unknowingly causing pancreatitis. Redbarn's Lindsay Tracy is back with tips and tricks to avoid being a holiday statistic, while sharing the holiday with your your furry-family.
Listen Now

Read more about this week's show.
1145. Jackson Galaxy Tells Us About His Pet Problems At Home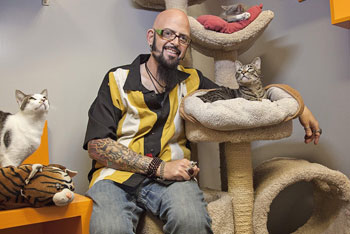 Does Your Cat Have Mojo?
Cat-daddy Jackson Galaxy has a house-full of his own cats (news flash), plus dogs and a turtle. So does he have the same problems as us common folk? You bet he does. Find out how he keeps harmony in his household.
Listen Now
California Pet Stores Can Only Sell Rescue or Shelter Dogs
The California Governor has signed the Pet Rescue and Adoption Act into law, making California the first to have such a law that is statewide. Dogs, cats, and rabbits will arrive at pet stores in the state already vaccinated and spayed or neutered. The biggest opposition to the law came from The American Kennel Club and the California Retailers Association.
Listen Now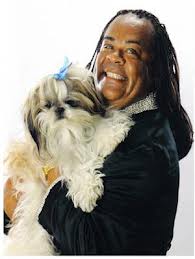 Blessing Your Animals
Dr. James Capers is here to bless your animals. Grab your pets and bring them around the radio for this special ceremony. This is the next best thing to a visit from St. Francis of Assisi.
Listen Now
Making Sure Your Pet Has A Safe Holiday
Redbarn's Lindsay Tracy is back to share tips for celebrating a safe holiday. This time of year can spell doom for your pets. In fact, between Halloween and Christmas, veterinarians see more animals than the rest of the year. Pancreatitis soars around Thanksgiving because the well-meaning guardians feed their furry companions leftovers from the table. Don't let your pet become a holiday statistic.
Listen Now
Woman Wins Sick Pay to Care for Pet
An Italian college professor and dog owner has won the right to sick pay from her employer, after she took time off work to care for it. She only asked for two days leave because the dog needed constant medical supervision before it could be taken into surgery. When her employer refused her request, she appealed, demanding her right to paid leave as a public servant. Italy's Penal Code prohibits the abandonment of pets and that keeping an animal in conditions that may cause it to suffer is a crime in the country. Each is punishable with jail time or a hefty fine. So, the university reconsidered the case and ruled in the woman's favor, granting her the leave, which is traditionally granted only for workers dealing with serious personal or family problems.
Listen Now

Read more about this week's show.
1144. Marijuana. Pot And Pets. What You Need To Know!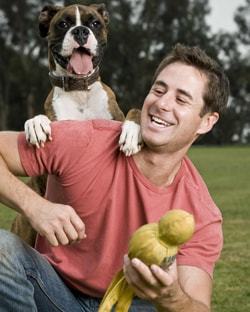 My Big Fat Pet Makeover
Animal Planet host Travis Brorsen ushers a four-month weight loss and behavior modification journey with pet owners and their overweight animals. Is your pet tipping the scale? Don't take it personally. Over 60% of American pets are obese.
Listen Now
Why Is Understanding Your Pet's Body Language Vital?
Licensed Veterinary Tech and Certified Professional Dog Trainer Debbie Martin is here to help us decode our pet's body language She says there are some common signs of distress or anxiety that people miss. This is part of our Fear Free Expert Series.
Listen Now
Pot and Pets
A new study out of Colorado shows a four-fold increase in pet cannabis-related medical cases and much of that is simply pets getting into their owners' stash. The active chemical in marijuana called THC (it's what gives users the high) is toxic to pets. Veterinary experts say that cannabis can damage the neurological system in pets and can sometimes be fatal. Also, many of the marijuana desserts and sweets are made using Xylitol and artificial sweeter which is also extremely toxic to dogs.
Listen Now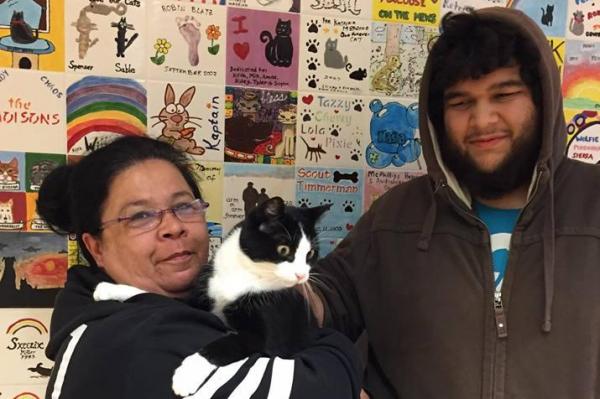 Missing Cat Reunited With Family After 10 Years.
Pets seem to go missing all the time, but it's not every day that they are reunited with their families. Jack the cat and his family was incredibly lucky! Ten years ago Jack went missing but because Jack had been micro-chipped as a kitten the Sanctuary where Jack eventually ended up was able to find his family after all that time.
Listen Now
Getting Pneumonia from Guinea Pigs
There's a new discovery that's just hit the world of guinea pig lovers. Dutch researchers say the cute furry rodents may carry germs tied to a very serious type of pneumonia. It's caused by the same bacteria the causes pink eye in guinea pigs and three people in the Netherlands have wound up hospitalized for pneumonia after contact with guinea pigs.
Listen Now

Read more about this week's show.
1143. Do Dogs Have Emotions, Empathy Or A Sense Of Humor?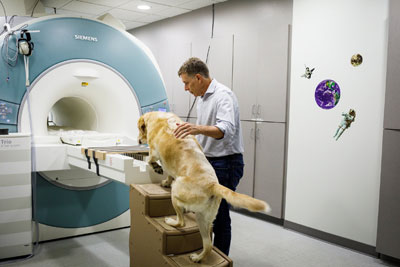 What's It Like To Be A Dog?
Neuroscientist Gregory Berns managed to put several dogs into an MRI machine to scan their brains and try to understand how they think and feel. Do dogs have emotions? Do they have empathy? Do dogs have a sense of humor? You may be surprised at some of these answers.
Listen Now
Counterfeit Flea Medication
The latest break in the counterfeit investigation came after a California man admitted in federal court that he had been selling unregistered and smuggled animal pesticides online for 15 years. The phony products were sold at pet shops in every state. Authorities say the phony products were labeled with well-known brand names, such as Frontline and Advantix, and entered the legitimate pet pharmaceutical marketplace without any detection whatsoever. The counterfeit medication even ended up in some big name chain stores as well.
Listen Now
Dog Friendly Breweries
The website TripsWithPets.com has unveiled its brand new list of dog-friendly breweries across America. It joins their lists of dog-friendly restaurants, beaches and other attractions, along with airline and car rental policies for pets and pet friendly vacation activities. For example, did you know there are whale-watching trips, excursions mining for gems, wine tastings and apple picking activities for you and your pet?
Listen Now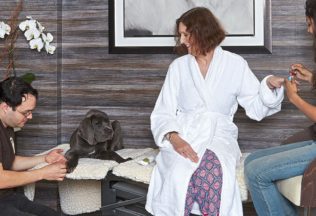 I Spent A Night At A Dog Hotel
What's it like to be the only human staying at one of the most luxurious dog exclusive resorts in the United States? Cathy Alter finagled her way into an 8 million dollar pet hotel for the night. She reveals her experience to us.
Listen Now
Bill Forces Pet Stores To Only Sell Shelter Pets
California is looking to take a stand against puppy mills. If Assembly bill A.B. 485 is passed, the bill would enact a statewide ban on the sale of puppy mill pets in pet stores, allowing only adoptable pets from legitimate shelters and nonprofit rescues groups. Animal advocates say by passing the bill, it will enable California to cut off the supply of inhumanely bred puppies and prevent consumers from unwittingly supporting puppy mills.
Listen Now

Read more about this week's show.
1142. Cats Vs. Dogs. Who's Smarter? Dr. Ernie Ward Chimes In On The Age Old Question.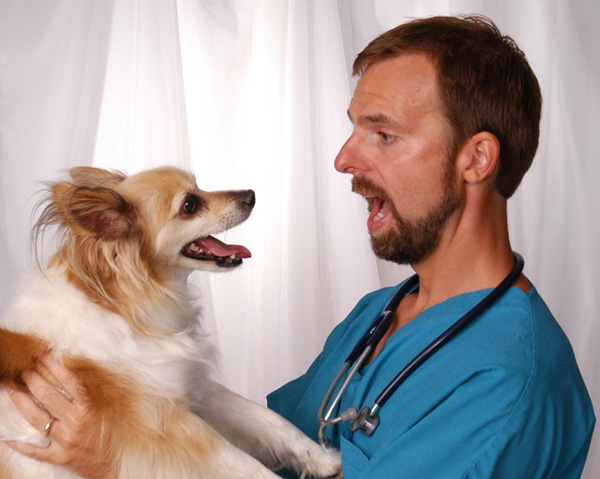 Cats Vs. Dogs. Who's Smarter?
The extremely charismatic Dr. Ernie Ward is back on Animal Radio to answer the age-old question about which pet is more intelligent, the Dog or the Cat? You may be surprised by the answer, unless you own a cat... or a cat owns you!
Listen Now
Your Next Pet Could Be A Robot
Your next dog, or your parent's next dog, could very well be a robot. Hasbro has launched a new life-like robotic dog.  It's a companion pet pup to go with their companion pet cat already on the market. Both are designed to bring comfort and companionship to aging adults. The robotic cat, with its really soft fur, gently vibrates when it purrs, while the puppy barks and cocks its head when you speak. But they are far from being the only robot pets on the market.
Listen Now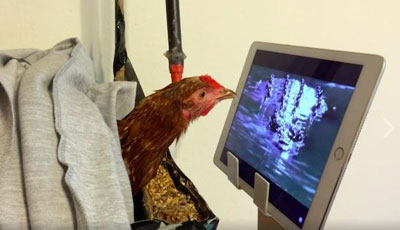 There's A Fox In The Chicken Coop
You may have seen the viral video of Strawberry, the chicken that watches TV. She's our guest along with her guardian, Olivia Fox. According to Olivia, TV isn't the only bad habit this chicken has. Apparently Strawberry enjoys some of the sweeter things in life.
Listen Now
Pairing Cats With Autistic Children
The MU Research Center for Human-Animal Interaction is introducing a new research program titled, "The Feline Friends Project." The project will pair children with autism with a cat and monitor the impact the cat has on the child's anxiety level and social skills. The research center has published several studies that outline the benefits that children with autism receive from having pets in the home, citing increased social skills as a primary benefit.
Listen Now

Read more about this week's show.
1141. Is Your Dog's Halloween Costume Sexist?? Brandon McMillan Guests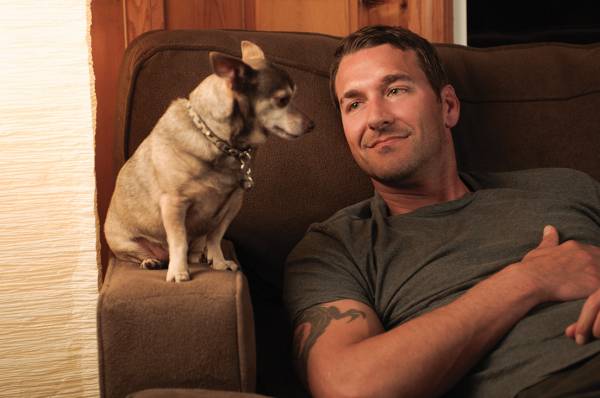 Lucky Dog
He was the Emmy Award winning host of CBS's Lucky Dog. Brandon McMillan is back to teach us the basics: Sit, Stay, Down, Come, Off, Heel and No. He'll also clear up the confusion between the techniques taught by Cesar Millan and Victoria Stilwell.
Listen Now
Is Your Dog's Halloween Costume Sexist??
Young girls may be discarding their princess wands for superhero capes this Halloween, but not so in the canine world. The glass ceiling appears to be firmly in place at PetSmart, where career costumes labeled "male" include firefighter and police officer, while female dogs can choose between a pink cowgirl costume or ballerina. At Party City, Super-girl and Wonder Woman dog costumes were priced 30% higher than Superman costumes.
Listen Now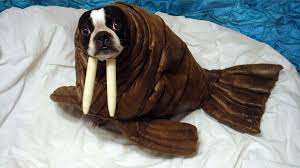 Costume Giveaway
Madonna Sheehy from HalloweenCostumes.com has the list of top pet costumes for your furry-companion. She even has matching human/pet costumes. Will you be a part of the 16% that dresses our pets up for Halloween? Madonna will also give away two costumes of your choice.
Listen Now
Yes, You Can Train A Cat!
Cat Psychologist Pam Johnson-Bennett is back with tips on training the feline persuasion. She'll also explain why cats gravitate toward cat-haters and those that are allergic to them. Pam will also enlighten us to why cats must sit on your homework or computer keypad.
Listen Now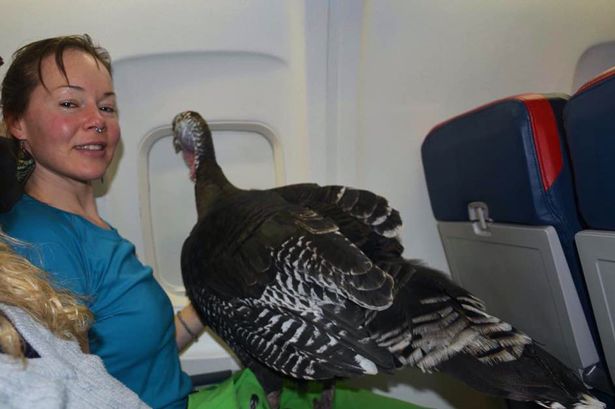 What Types Of Pets Should Be Allowed On Airplanes?
Turkeys, pigs and even roosters have flown the friendly skies, carried onto commercial planes by passengers who identified their furry and feathered friends as emotional support animals. But a committee of airline representatives and disabled rights advocates continues meetings in Washington, D.C. to come up with new rules on what type of animals should be permitted on planes and what documents should be required to prove the animals are legitimately needed.
Listen Now

Read more about this week's show.
1140. Should Your Pets Sleep With You?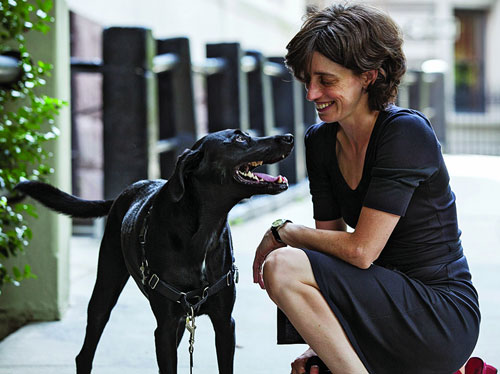 Smelling Like A Dog
Dog Cognitionist Alexandra Horowitz is back. This time she wants us to know just how well a dog can smell. Did you know they could smell earthquakes? She wants to teach us how to sniff things out just like a dog.
Listen Now
Vet Bills Are Through The Roof
If you feel like your pet's vet bills are through the roof, you're not alone! It seems the animal health care system suffers from many of the same problems as human medical care, according to a new report from researchers at Stanford and the Massachusetts Institute of Technology. They found that some features of the systems are shockingly similar, in that both have seen a huge increase of dollars spent on end-of-life care.
Listen Now
Barkville TV
Actress Olivia Barash is our guest. She's here to talk about her new YouTube series called Barkville TV. Olivia will even show off her talents as a voiceover artist as well as describe the series she's producing and directing.
Listen Now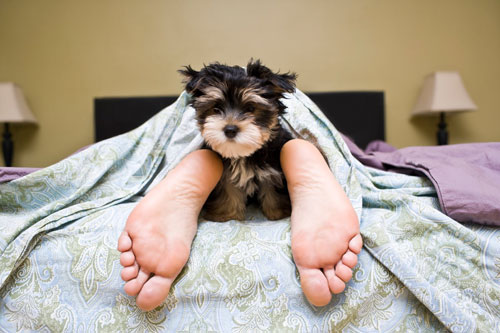 Should Your Pets Sleep With You?
If you kick your dog off the bed every night, you might want to stock up on apology treats. A study of 150 people conducted by the prestigious Mayo Clinic on Sleep has found that, contrary to popular belief, sleeping with your pet doesn't actually disrupt your sleep as much as you might think.
Listen Now
You Can Now Be Buried With Your Pet
Pet owners in New York can now take their trusted furry companions with them to the grave since the governor has signed legislation making it legal for the cremated remains of pets to be interred with their owners at any of the approximately 1,900 not-for-profit cemeteries in New York that are regulated by the state. Among the most famous Big Apple pet owners who wanted to be buried with their pets was Leona Helmsley, the hotel magnate dubbed "The Queen of Mean" who died in 2007 and had in her will that she wanted her pampered pooch "Trouble" interred with her.
Listen Now

Read more about this week's show.
1139. Wine For Cats And De-Skunking A Dog.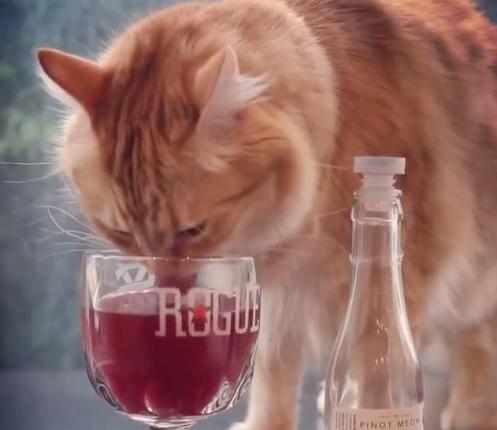 Don't Drink Alone
Brandon Zavala was enjoying a glass of cat-themed wine when he came up with the idea to create a wine for cats. Now he produces a MosCATo and a Pinot Meow made from beet juice and infused with catnip. He did this so you could enjoy a glass of Vino with your Gato. Your welcome.
Listen Now
More Reasons To Celebrate
Robert Semrow, our Pet World Insider actually found '5 October Holidays for Your Pet.' Man, this kid can be creative when it comes to Listomania. Maybe some of these holidays were made up by Hallmark, or maybe your local humane organization. But, who's going to complain about more time to celebrate with our pups?
Listen Now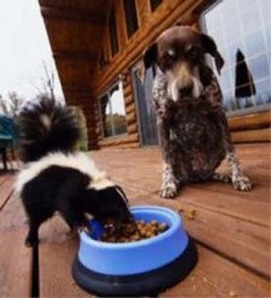 Skunked
The Animal Radio "Dogfather," Joey Villani has tips on dealing with dogs (or cats) that have been sprayed by a skunk. He says the biggest myth is that tomato juice fixes that problem. We suspect the tomato juice industry is behind this fallacy. Imagine cleaning up a house wrecked by tomato juice and the skunk smell doesn't seem so bad. Joey also says "stay away from water, as that could make the problem worse." Dawn Dish Detergent seems to be the solution, again!
Listen Now
Battling Fleas
No doubt the U.S. is dealing with a bad flea season. Humidity in the east and a resistance to chemical products are mostly to blame. What are your natural remedies? How are you ridding your house and pets from this nasty parasite? We have some strange and unusual methods for removing fleas and stopping the scratching. And we're betting you have some of the household items that we suggest. Would you believe that a TV set is an effective way to get rid of fleas? And it does't matter what program you're watching, although we do recommend an annoying infomercial if you want the fleas to suffer.
Listen Now
Furry Family Instagram Sensation
Steve Greig's Instagram account blew up after he started posting pictures of his extended family. He lives with 10 dogs, 2 ducks, 2 chickens, a rabbit, pigeons, cats, Koi fish and a pig. All were rescued. About a half-million people subscribe to his Instagram feed.
Listen Now

Read more about this week's show.
1138. Making Vet Vistis Enjoyable For Your Pet - Dr. Marty Becker Explains 'Fear Free.'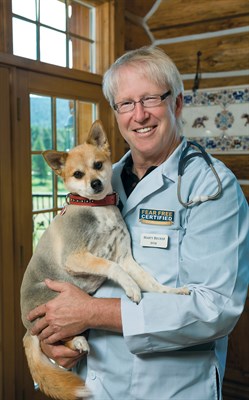 Eliminating Fear of Vet Visits
Going to the Vet can be a traumatic experience for your pets. Following Animal Radio Veterinary Correspondent, Dr. Marty Becker's instructions can make the Vet actually a fun place to go. We call it Fear Free visits.
Listen Now
Thief Unwittingly Saves Dog in Hot Car
It all began when a man left his laptop and his dog locked in his pick-up truck while he went into a local pub. It was super hot that day, but luckily for the dog, a pack of thieves were casing the street for easy to grab loot and spotted the laptop sitting on the truck's passenger seat. They smashed the window, grabbed the laptop and ran off.
Listen Now
Internet Outage Causes Starving Pets
The Internet of Things may be touted as the next big thing in technology, but those Internet connected solutions designed to make your life easier can cause huge problems as many pet owners recently found out. PetNet, an Internet-connected feeding service, experienced a server outage last week that left many pets hungry for hours and many pet owners very upset!
Listen Now
Lily And The Octopus
Steven Rowley tells us about his close relationship with Lily and how a tumor on her head eventually took her life. He's was offered one million dollars to write a cathartic book about the experience on spec. Not bad for his first major published novel.
Listen Now

Read more about this week's show.
1137. "I Could Pee On This." Francesco Marciuliano Transcribes Cats.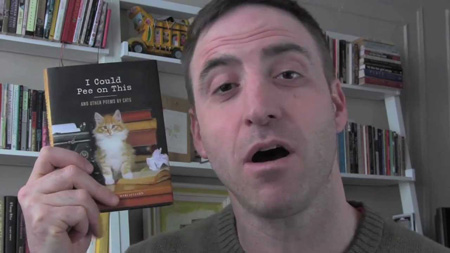 I Could Pee On This
Sally Forth writer and author of I Could Pee On This Too, Francesco Marciuliano is back for more abuse. He's transcribed more poems and verse from cats. Is he a single man with a lot of cats? We'll see.
Listen Now
The Better To Hear You
A four-eared cat named Batman found a new home this month within hours of being put up for adoption at a Pittsburgh animal shelter. This unique cat's extra ears are the product of a recessive gene mutation, which is needed by both parents in order to reproduce extra ears.
Listen Now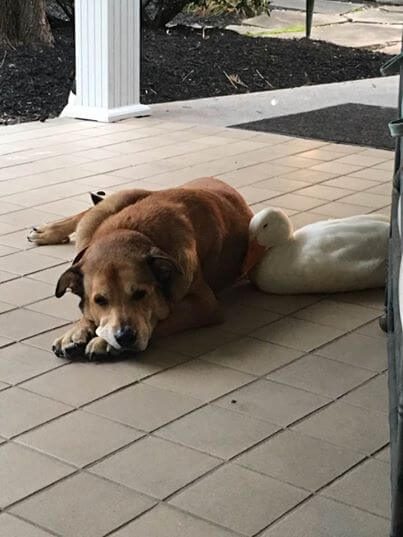 Duck Befriends Grieving Dog
Two years ago George, the dog, lost his best friend, a Labrador named Blackie. George's owner, Jacquie, said that George was overcome with grief. But then a few weeks ago a duck showed up and everything changed. The duck and dog formed an instant bond and are now inseparable, going on walks together, sleeping next to each other in the kennel and spending quiet time together when George needs a rest.
Listen Now
Celeb Photographer Helps Pets
Richard Phibbs is known as a celebrity photographer to Merryl Streep, J-Lo and many more. But he's decided it's more gratifying to take picture of adoptable animals, in turn helping them find homes. He says they're also easier to work with than the celebrities or their publicists.
Listen Now
Google's Double-Sided Duct Tape
Google has patented a new car coat that allows pets and people to stick to it. Officials say the most injuries from being hit by a car are when the person or pet hits the ground. This coating ensures that the victim will stick to the car when they're hit, keeping them from falling to the ground. This is for real folks... Google it.
Listen Now

Read more about this week's show.
1136. Can Our Pets Be Neurotic, Compulsive Or Anxious?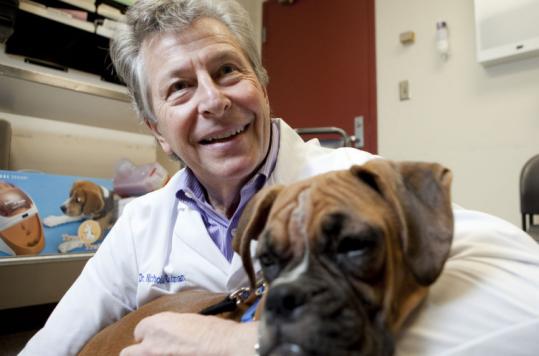 Neurotic Dogs, Compulsive Cats, Anxious Birds
Dr. Nicholas Dodman is back. He is the world's foremost expert on animal psychiatry. He'll tell us about a horse with Tourette's and dogs with Attention Deficit Disorder. He says our pets suffer from the same psychiatric maladies as humans and are often treated with the same medications.
Listen Now
What Country Has The Most Pets?
Who has the most pets? The United States? No, but we are in the top 5. According to a new survey of more than 27,000 people across 22 countries, pet ownership is highest in Latin America. In Russia, cats are much more popular than dogs with 57% of Russians having a kitty. Any guesses on which country takes the title of having the most pet fish?
Listen Now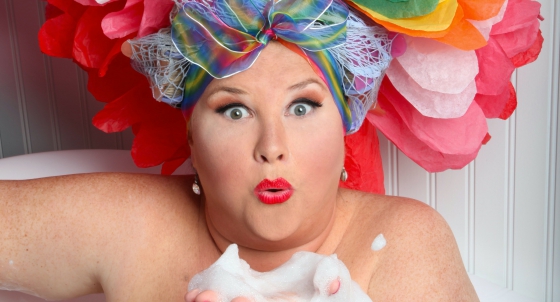 Teaching the Funny for the Furry
Comedian Christine O'Leary not only teaches comedians how to be funny, she uses her powers for the greater good. Her shows raise money to rescue dogs from Aruba. She'll tell us why comedy is like watching Mutual of Omaha's Wild Kingdom.
Listen Now
Best Performing Stocks Are Pet Related
Americans' attachment to their pets has fostered a $60 billion industry that is producing best-in-show stock performance. Shares of several companies that sell pet food, develop diagnostic medical tests for animals and offer veterinary care, have far outrun the many other types of stocks this year, with an average total return of nearly 35% versus around 8.3% for the S & P 500.
Listen Now
Airline Flies Rescue Pets For Free
Virgin Australia Airlines is positioning itself as the "Pet Friendly" airline and you won't believe what they're doing to back up that claim. They have offered to fly rescue dogs across the country to new owners for free! Not bad in a day and age when most airlines 'nickel and dime' you for everything.
Listen Now

Read more about this week's show.
1135. Flipper's Trainer Talks About The Dark Side Of America's Notorious Dolphin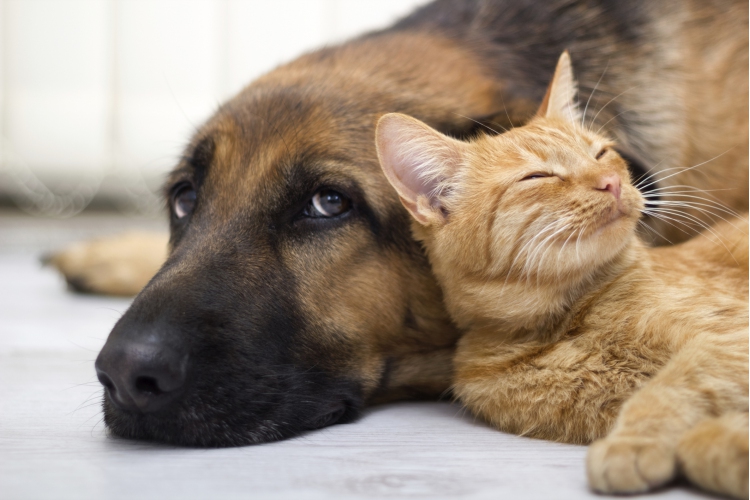 How Much Will Your Pet Cost You?
You may be surprised to learn how much your pet will cost over a lifetime. In fact, 82% guess wrong. And you'll definitely be surprised to find out what the most expensive pet is.
Listen Now
Cooking For Your Pet
Marc Ching of ThePetRestaurant.com believes the only real healthy way to feed your pets is to cook human-grade foods for them. He'll tell us some of the ingredients that we should and shouldn't use. Listen up if your pet needs to lose a few pounds.
Listen Now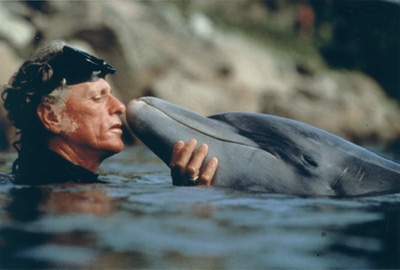 Flipper
Remember America's favorite dolphin? Ric O'Barry was her trainer. When one of the 5 Flippers died in his arms, he decided that what he was doing was wrong. Now he heads a crusade to release and rehabilitate dolphins in captivity. He'll explain why he's changed his stance 180 degrees and turned down millions to do what's right for the animals.
How Far Would You Go For Your Pet
So, just how far would pet owners go to protect their dogs and cats? Would they rescue them first in a house fire?  Would they go hungry so their furry friend could eat? 63 percent would choose their pet over their significant other and more than half would rather resort to cannibalism before eating their own pet. Lori Brooks reports on this strange but profound study.
Listen Now
America's Pet Friendliest Cities
There's a new list out of the most AND least pet friendly cities in the U.S. thanks to Wallet Hub. The top most pet friendly city is Orlando. Now, on the flip side, the city at the bottom of the list is...well, you'll just have to listen.
Listen Now

Read more about this week's show.
1134. Diseases Your Pets Can Give You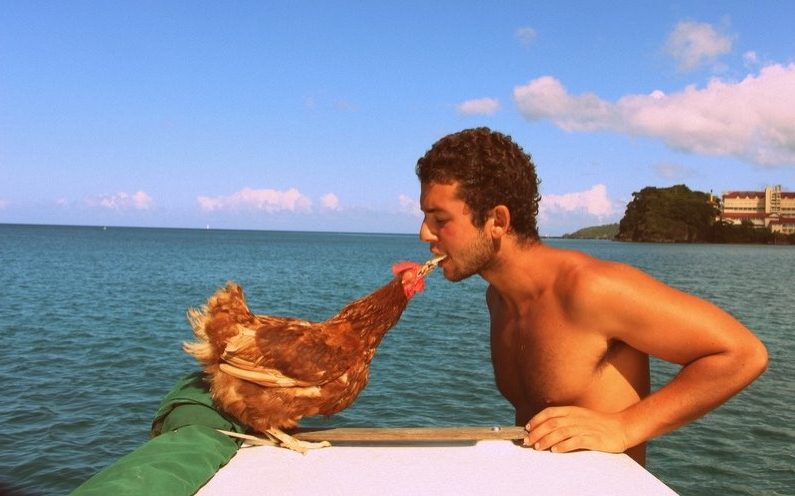 Sailing The World With A Hen
24-year-old Frenchman Guirec Soudee is sailing around the world with a strange companion, his chicken. He'll check in with us from Greenland and explain why he chose this first mate.
Listen Now
This Is Your Brain On Parasites
Science author Kathleen McAuliffe explains the link between Toxoplasma, a parasite cats can transmit, and it's potentially profound effects on humans, including schizophrenia and even suicide. Even dogs can be responsible for transmitting fatal parasites. This is not fiction. Every pet owner should be aware.
Listen Now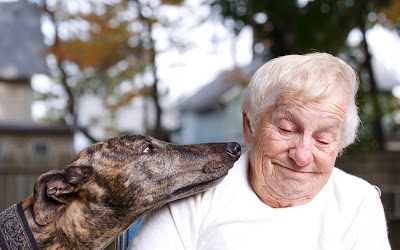 The Lick Of Death
Lori Brooks reports on a strange story about a senior that ended up in ICU after her Greyhound licked her. This cautionary tale may have you thinking twice about letting your dog lick you all over.
Listen Now
Top Pets
A new study researched all the animals that would make good pets. Believe it or not, cats and dogs are NOT even in the top 25. You may be surprised to learn what the best pet is according to this study. But you won't be able to get one in the United States.
Listen Now
Dog Car Sickness
Dr. Debbie White takes on canine car sickness. Whether your pup is scared and anxious of traveling in the car, or they actually get motion sickness, the good doctor has practical solutions for conquering the common problems.
Listen Now

Read more about this week's show.
1133. Pet Prenuptial Agreements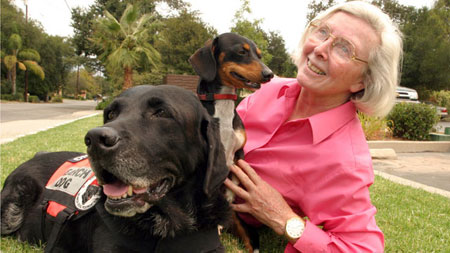 Hero Dogs
The founder of the National Disaster Search Dog Foundation, Wilma Melville shares stories of growing her nationally recognized organization by rescuing the dogs that would go on to rescue humans.
Listen Now
Pet Prenups
Many couples these days are using prenuptial agreements to decide who gets the pets in the case of a future divorce. Legal experts say the number of couples deciding who keeps pets ahead of time is growing. And, there are even free online versions of pet prenups for couples to easily sort out their plans for the future. If you've missed your chance to draw up a prenup for your pooch and worry your partner could take it away someday, there are methods to improve your chances in a canine custody dispute. Whoever takes care of the pet, took them to the vet and paid for the pet's supplies and vet bills will stand a better chance of gaining custody, especially if you can prove it in court.
Listen Now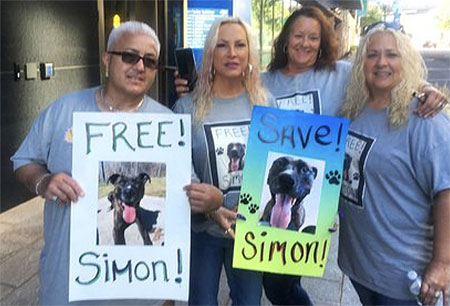 Dog On Death Row
One Connecticut family is heartbroken over their beloved dog Simon (a mixed breed) who is currently on death row & local town wants to euthanize him. Dr. David Young (Simon's Dad) tells Animal Radio that a teenage neighbor deliberately cut the fence separating their yards and illegally trespassed on Young's yard where Simon was playing. The teenager was brandishing a lacrosse stick in a threatening manner. Simon feeling threatened bit the teenager on the leg. Simon has been in City Custody over a year awaiting a court decision.
Listen Now
People Put Their Pets Health First
More than half of dog moms and dads put their pet's health above their own according to a new study. 55% of the pet parents who were interviewed said a healthy diet for their dog is of the highest importance to them. But sadly, the experts found we don't always consider the health benefits of our own food. Just a third of us consider the nutritional benefits of the food we're adding to our shopping baskets for our own consumption. And, although we shop for our pets with their health in mind, we could be doing more harm than good at home. Over a third of the dog parents admitted to feeding their fur kid chocolate and cheese, which in some cases can be extremely toxic. Only 68% claimed to know 'some' of the food items that are dangerous for dogs to consume. See our list of toxic foods.
Listen Now
…and it's the Animal RadiOlympics.

Read more about this week's show.
1132. Research Says Pets Encourage Stronger Neighborhood Connections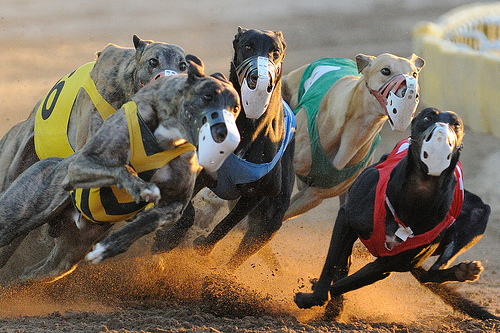 Racing Greyhounds Tested Positive for Cocaine
For the greyhounds running at Florida's dozen racetracks, a trip to the winner's circle also means a urine test. So per state regulations, the dog officially known as "WW's Flicka" submitted her sample. The results came back positive for cocaine. But a hardcore narcotic swimming through the bloodstream of an innocent pup shouldn't have been a surprise to anyone paying attention. According to state records, Flicka had already tested positive five times for cocaine this year before the latest test.
Listen Now
Give Up Your Stupid Job!
Join the folks that are giving up life's traditional path to become live-in pet sitters while traveling abroad. Watch people's pets in exchange for room and board. Trusted House Sitters' Angela Law describes what it's like to constantly be on vacation all over the world.
Listen Now
Pets Encourage Stronger Neighborhood Connections
Pet owners report stronger neighborhood social connections than non-pet owners, according to a recently published study. They were consistently more likely to report social benefits such as helpfulness, friendliness and trust between neighbors. The research adds strength to claims that pet ownership is a valuable and positive feature in community and neighborhood life.
Listen Now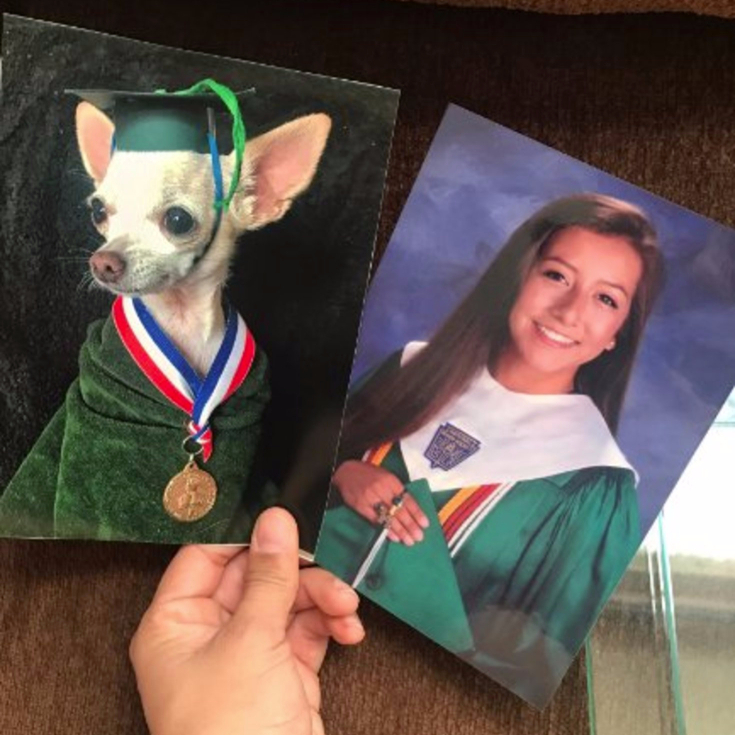 Daughter Pranks Mom With Family Photos
Marissa Hooper pranked her parents by replacing the family photos with almost identical pictures of her Chihuahua. Her mom didn't notice for two weeks, despite her fastidious house cleaning. The photos went viral and Marissa is on Animal Radio to tell us the motives behind her mayhem.
Listen Now
Dogs Understand Fairness - Or Lack Thereof
Humans and primates have a finely tuned sense of inequity. New research suggests dogs and wolves also possess a sense of fairness. A study in the journal Current Biology, shows the sense is equally strong in dogs and wolves, suggesting a sense of fairness is wired in the genes of canines. So, yes, your dogs know when you're treating one differently than another.
Listen Now

Read more about this week's show.
1131. Dog Is My Co-Pilot. Brian Jones Translates Doglish To English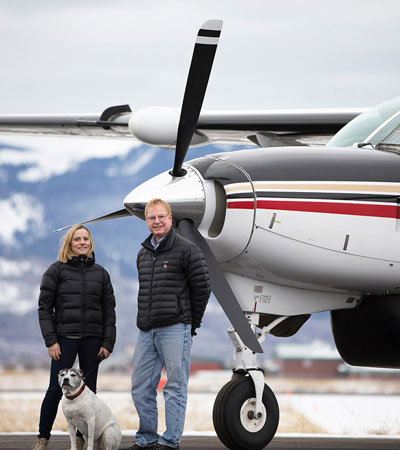 Dog Is My Co-Pilot
Orthopedic Surgeon Dr. Peter Rork quit his thriving practice to create "Dog Is My Co-Pilot," a non-profit organization dedicated to flying dogs and cats from kill-shelters to rescues that can re-home them. So far Dr. Rork has transported 10,000 animals, much of it at his expense. He explains why this is more rewarding than orthopedic surgery.
Listen Now
What Days Do People Spend More On Their Pets?
Womply's science team analyzed transactions from 4,400 local pet businesses on all 365 days of the calendar year in all 50 states to identify consumer-spending patterns. The top-five sales days of the year are all in December with an average expenditure of $113.89.
Listen Now
Company Offers "Fur-Ternity" Leave
A Minneapolis marketing company announced it has adopted a company-wide policy of allowing employees to work flexible hours from home for one week when welcoming a new puppy or kitten into their homes. "Part of embracing employee satisfaction as a business priority means recognizing important life events that happen outside of the office," Nina Hale CEO Donna Robinson said. "If we want to continue to set the example as a top workplace, it is crucial to offer innovative benefits that help to preserve the work-life happiness of our employee owners."
Listen Now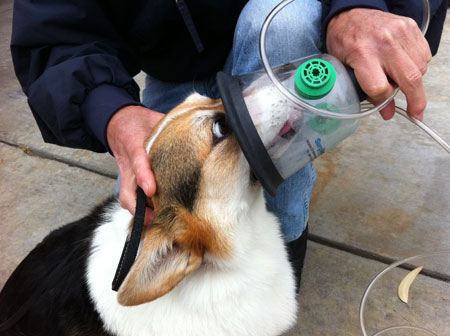 Project Breath Program Donates Pet Oxygen Masks
The Invisible Fence Company created the Project Breathe Program, which donates pet oxygen masks to first responders. Since the program's inception in 2006, 23,500 masks have been donated to first responders and now the company is giving more. Invisible Fence will equip 45 additional fire departments across the U.S. and Canada with these lifesaving devices.
Listen Now
What Are Animals Saying To Us In English?
Brian Jones is a self-proclaimed audio-psychic. He tapes animals, including dogs and cats, and slows the tape down to reveal words. He believes the animals are trying to talk to us and we need to listen. We'll let you be the judge.
Listen Now

Read more about this week's show.
1130. Who Is Happier? Dog Or Cat Guardians? There's Science Behind This Answer.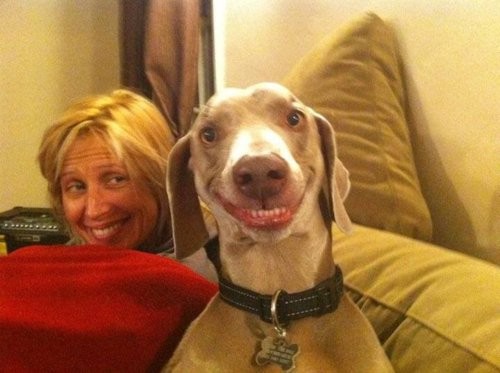 Who Is Happier? Dog or Cat Guardians?
Do dogs or cats make you happy? The dog vs. cat argument will probably go on forever. But now there's a new survey that says dog owners are officially happier than cat owners, but not by much. Dog owners are only happier by a mere 4%.
Listen Now
An Alternative To Pet Insurance?
Dr. Allen Kamrava believes he has invented a better way to cover the costs of a catastrophic health event. According to Kamrava, advances in technology allow for a community-based model that can replace typical pet health insurance.
Listen Now
More Animals Being Used For Therapeutic Purposes
Dogs, miniature horses, cats, rabbits and even llamas are increasingly being used to help heal and cheer the sick in hospitals, cancer clinics and other settings. However, research to support the efficacy of animal-assisted therapy is largely in its early stages. A team led by scientists at UC Davis published a study about interactions between family house cats and children with autism. It found that cats in families with a child with autism-spectrum disorder " often provided valuable bonding, attention and calming affect to the child."
Listen Now
Yes, This Was Happening In The United States
For years, animal lovers and animal welfare organizations have been working to end dog and cat meat sales. There has been a big step toward that goal, as the U.S. House of Representatives passed bipartisan legislation named the Dog and Cat Meat Trade Prohibition Act. The Act makes it "illegal to knowingly slaughter, ship, transport, move, deliver, receive, possess, purchase, sell or donate a dog or cat or his or her parts for human consumption, and authorizes a fine of up to $5,000 for each violation" in the United States.
Listen Now

Read more about this week's show.
1129. How Drones Are Being Used To Find Lost Pets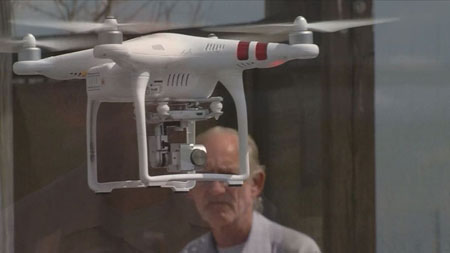 Drone is a Game Changer for Lost Pets
Hobbyist Kenneth Hendrick specifically bought his flying camera drone to look for lost pets in Florida. Teaming up with a Loxahatchee Lost and Found Pets Inc, they search for up to 95 animals a month. He says he reunites pet parents with cats, dogs, pigs, turtles and even calves.
Listen Now
5 Household Hazards for Pet Birds
Birds are really remarkable pets that can fill a home with love, laughter and entertainment. They are interactive and intelligent. Unfortunately, they are also susceptible to household dangers that are very common in many homes. Pet World Insider Robert Semrow shares some of these dangers that exist before they bring harm to a pet bird in your life.
Listen Now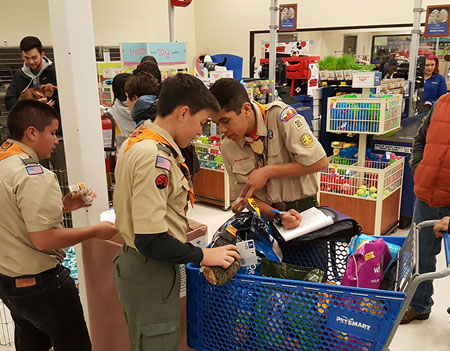 Boy Scout Serves as a Role Model Animal Advocate
Alex Quintero is the first Boy Scout to create an Eagle Service Project assisting shelter animals. At 17 years old, he's focused on whatever he can do to help his local shelter in Flagstaff, Arizona. From collecting blankets to acquiring food for shelter animals, you'll find Alex stepping forward to assist animals and help them get adopted.
Listen Now
Federal Agents Killing Millions of Animals, Including Pets
Federal agents killed 154,943 animals in the state of Washington alone last year. The agency responsible is the little-known Wildlife Services of the U.S. Department of Agriculture, which for public and private sector clients kills animals all over the country, from ravens, swans and doves to wolves, which are deemed a "problem" by the client. Last month 14-year old boy was injured and his 3- year-old yellow Lab was killed by a cyanide trap set by Wildlife Services intended to kill coyotes in Idaho.
Listen Now

Read more about this week's show.
1128. How To Dress Up Your Pet Alligator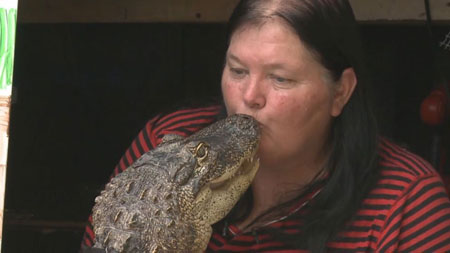 Having a Pet Alligator
Mary Thorn is no regular pet guardian. Yes, she has dogs, but she also has a pet squirrel and an Alligator that she dresses in clothing. Mary just battled the State of Florida to keep "Rambo," a 6' gator that she considers part of the family. The calm and collected reptile also is a therapy animal for troubled children.
Listen Now
Nature is the Worst
E. Reid Ross (Cracked) will tell us about 500 of the most absurd and horrifying things that happen in nature. From murderous squirrels to farting fish, "E" uncovers, and revels in, some of Mother Nature's ugliest moments.
Listen Now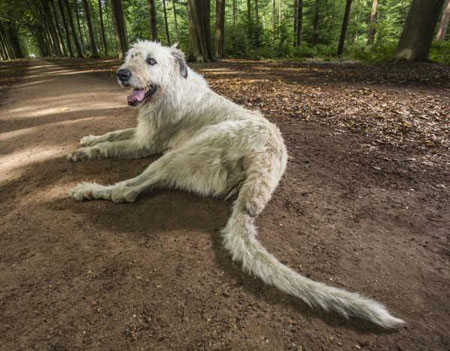 World's Longest Tail
A dog in Belgium earned himself a spot in the Guinness Book of World Records for having the world's longest tail. An Irish wolfhound named Keon gets the honor. His tail measures 30.2 inches long from the top of the bone to the tip, without including his hair, according to the Guinness World Records.
Listen Now
Cat Gets Diploma
There's a cat named Oreo C. Collins from Macon, Georgia, who successfully earned an online "High School Diploma" from Jefferson High School. Oreo's owner, Kelvin Collins, actually got Oreo's diploma as a way to highlight fraud in online degree programs.
Listen Now

Read more about this week's show.
1127. What Happens To The Furniture When Your Pets Are Beavers?
Meet Justin Beaver
Brigette Brouillard lives in Kentucky where she rescues and rehabs wild animals. At any moment you could see an opossum scurrying through the house or 'Justin Beaver' building a dam out of toys and household furniture. One of her two human children are on-board, even following in her footsteps. The other wants nothing to do with mom's hobby. Brigette tells her story like any proud rodent mama would!
Listen Now
California Divorce Law Favors Pets
California has enacted a new law that gives judges the power to consider what's in the best interests of pets in divorce cases, instead of treating them as physical property like a car or a sofa. It allows judges to consider "the care of the pet" then create shared custody agreements for the animal. A national survey of divorce lawyers found 88% of pet custody fights were about dogs and only 5% about cats.
Listen Now
Is Your Cell Phone Full of Pet Pics?
If you've got your cell phone close, take a quick look at the pictures you've taken. Do you see more pet pictures than pictures of your significant other? The results of a new study shows 65% of dog owners take more pictures of their dogs than their husbands, wives, girlfriends or boyfriends. The study also claims that nearly half of the people polled find it harder to leave their dog for a week than their human counterpart.
Listen Now
Man Shoots His Dog at Park in Front of Children
Police in Hamden, Connecticut say a man shot and killed his own dog in a park because he feared it might attack some children who were close by. The man told police that his dog, a pit bull that was not on a leash at the time, attacked and seriously injured another dog that was on a leash. He shot his dog in front of the owner of the injured dog as well as that man's three children.
Listen Now

Read more about this week's show.
1126. The Funny Farm's Weather Predicting Pig
Don't Forget The Weather Predicting Pig!
Dr. Page Wages, a Raleigh veterinarian loves animals so much she has 93 on her "Funny Farm" and a Weather Predicting Pig. Ellmer the Pig has some weird behavior when it's going to rain. Dr. Wages describes her big family and what she has to do every day to care for 93 animals.
Listen Now
Putin Enacts Epic Pet Welfare Law
Russian President Vladimir Putin has signed new animal welfare laws. The laws include banning petting zoos and animal fights. It also bans the killing of stray animals, which must instead be captured and placed in shelters. Also, when those stray animals are captured and taken to a shelter, they can only be captured out of sight of children and it must be recorded for public review. This was not a fast change. The law was first submitted to the Russian parliament in 2010 but was only approved and signed into law last month.
Listen Now
Mother of Invention
Lisa Baronoff was tired of cleaning her dog's paws after winter walks in Manhattan. She became worried after her cocker spaniel got sick from the snowmelt chemicals put on sidewalks. She took her marketing background and launched her dog waders, Walkee Paws. She's on Animal Radio this week to tell us about her invention and foray into the 72 million dollar pet sector.
Listen Now
Link Between Executive Position and Pet Ownership
We all know that vision, forward thinking, risk-taking, determination, hard work, dedication and a good game plan are what it takes to become a successful entrepreneur. However, something else isn't so well known also helps. According to a new study conducted for Banfield Pet Hospitals, having a pet can actually help people become successful and better company leaders. The research found that behind most C-suite executives (which are the CEO's, CFO's, COO's), is a pet.
Listen Now

Read more about this week's show.
1125. Unique Ways To Memorialize Your Pet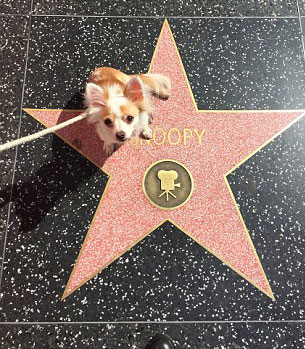 Suing Baywatch Actress and Rover.com  
Rover.com and the WAG app have come under a lot of criticism lately for their transparency about several pet deaths. We speak to attorney Robert Tauler who is currently suing former Baywatch actress Angelica Bridges and Rover.com for negligence. Apparently the actress was the pet sitter during an incident with the plaintiff's dog.
Listen Now
Unique Ways To Memorialize Your Pet
Michelle Gaylord tells us how she organically grew her business into a celebration of the lives of pets. From the simple pendant that contains cremains to wine glasses made with your pet's ashes, she'll talk about some of the more unique ways people have chosen to memorialize their pets.
Listen Now
Regulating Distribution of Opioids for Pets
Under a new bill introduced in the State House, pet parents will be required to microchip their pets in order to get opioid painkillers for their pet. The politician who wrote the bill says it is an attempt to stop addicts from fraudulently obtaining narcotics for their pet to feed their own addiction. Minnesota is testing a system using microchips in pets that, when scanned, would tell them if another vet just prescribed opioids at another clinic. States such as Colorado and Maine require vets to look at a pet owner's past medication history before dispensing opioids or writing an opioid prescription.
Listen Now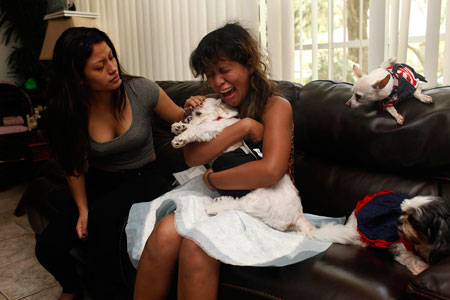 Photographer Captures Last Moment Of Pets Life
Photojournalist Ross Taylor's latest project captures the last moments between humans and their pets prior to euthanasia. Admittedly a difficult subject, he explains his mission as a guide to assist those going through this process.
Listen Now
Dogs and Owners Share Personality Traits
We've all seen pictures of dogs and their owners who look alike. Now there's a study that has found that dogs resemble their owners in an entirely different way, meaning their personalities actually tend to be similar. A highly agreeable person is twice as likely to have a dog that is highly active and excitable and less aggressive than someone who is less agreeable. The study also found that conscientious owners rated their dogs as more responsive to training and neurotic owners rated their dogs as more fearful. The hypothesis is that part of it is the dog you pick and the other part of it is the dog it ultimately becomes because of you.
Listen Now

Read more about this week's show.
1124. Potential Risks In Being Overly Affectionate With Our Pets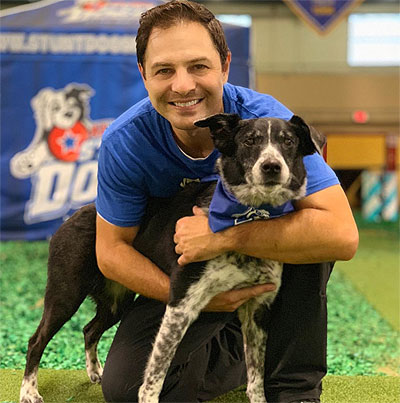 Here's A Trick Even Your Dog Can Do
Chris Perondi runs Stunt Dog Productions and the Stunt Dog Academy in Stockton, California with his wife, Suhey, and their team of canine performers. They perform more than 1,000 shows every year across the country. Today, Chris is on Animal Radio to teach us a trick we can train our dogs. Yes, even yours.
Listen Now
Risks Of Being An Overly Affectionate Pet Owner
New research highlights potential risks in being over-affectionate with our pets by increasing the risk of catching drug-resistant illnesses. While experts acknowledge and even encourage the bond between a pet parent and their fur kids, some are now recommending limits on physical interaction. The danger is posed by the transfer of antibiotic-resistant bugs and carries a risk for humans and animals alike.
Listen Now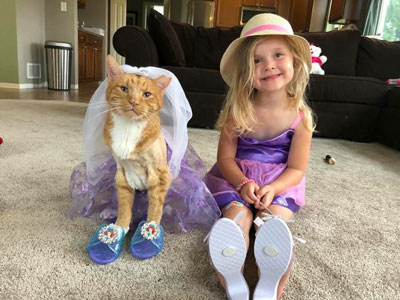 Bailey, No Ordinary Cat
Bailey, who was no ordinary feline, catapulted to social media mega-stardom. What makes Bailey more addictive than catnip? In addition to his adorable expressions and hilarious, heartfelt antics, Bailey has a penchant for doing things that are demonstratively un-catlike. Glamour Magazine Woman of the Year, activist Bailey's human Erin Merry waxes poetic about this incredible furry viral sensation.
Listen Now
Parrot Reserves His Right To Be Silent
A parrot has been taken into custody after nearly ruining a police raid, because the bird had been trained to be a lookout for his owners who were arrested on suspicion of dealing crack. When police showed up, the bird repeatedly began squawking a phrase that means "Mama, Police!" But, it seems that is all the bird knows. Police took it into custody and said that in the three weeks they had the bird at the police station, the parrot said nothing. Law enforcement claims that there had already been an estimated 1,700 birds seized for having been trained to alert their owners if police approached.
Listen Now

Read more about this week's show.
1123. Do Moose Get Drunk, Penguins Cheat On Their Mates, Or Worker Ants Lay About?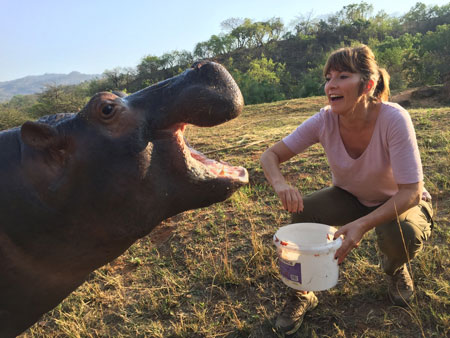 The Truth About Animals
Zoologist Lucy Cooke says humans aren't doing animals any favors when we moralize their behavior. Humans have gone to the Moon and split the atom, but when it comes to understanding animals, we've still got a long way to go. So you've probably never considered if moose get drunk, penguins cheat on their mates, or worker ants lay about. They do--and that's just for starters.
Listen Now
Never Buy A Pet Online
Even if you're aware of pet scams, you should never buy a pet online. A Volusia County, Florida, woman is heartbroken after she paid her hard-earned money for a dog online. She now wants to warn everyone because these scams break your heart and your wallet.
Listen Now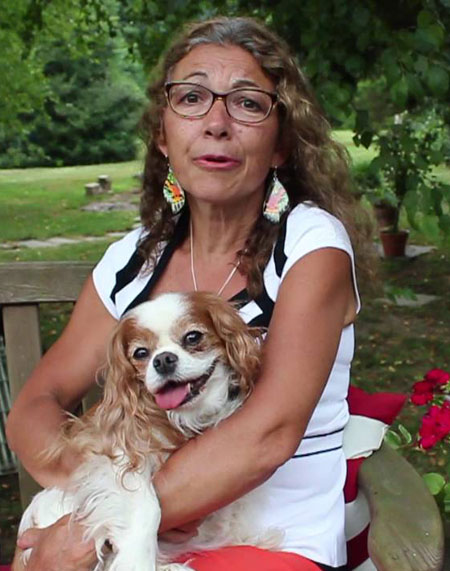 CBD's, Vaccines and Raw Diets
These are the most controversial topics in the pet world right now. Holistic Veterinarian Dr. Judy Morgan takes the topics head on and shares her experiences with CBD's, her views on Vaccines and the raw diet she feeds her own dogs. Dr. Morgan has an integrative approach combining holistic medicine with traditional Western techniques.
Listen Now
Proof That Micro-chipping Pays Off
A couple who lost 2 dogs while visiting a friend five years ago has one of those dogs, a deaf dog named Army, back today because he was micro-chipped. Their advice? Microchip your pets and keep your contact information updated with the microchip company and the vet. A lot of people think it's very expensive but at most vet offices you can get your pet micro-chipped for $25 or less and it's there forever.
Listen Now
All Is Well That Ends Well
A 5-year-old cat was missing in England for 2 weeks. Hatty the cat then turned up on the Royal Albert Bridge. A complicated 6-day, $7,500 rescue mission was launched to rescue the cat, before she simply wandered back home on her own. Still, the good news is Hatty is home and safe, and her owners are vowing to make her an inside only cat.
Listen Now

Read more about this week's show.
1122. Why Is My Female Dog Humping My Friend's Leg? So Embarrassing!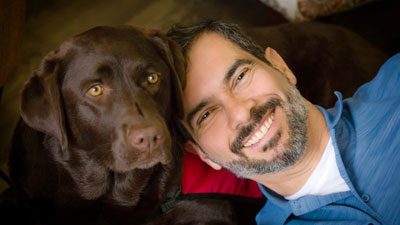 Bi-lingual Dog Comforts Homeless Kids
Molly is a bilingual chocolate lab. She responds to direction in both English and Spanish. Her trainer, Memo, escaped Mafia violence in Columbia and came to the US where he founded a dog training business. They are a certified therapy team that has helped so many children in homeless shelters. Because of their bilingual abilities and Memo's deep understanding of what it is like to be thrown into a new culture, they are bringing unprecedented joy to children in desperate situations.
Listen Now
New Bill Addresses Pets During Divorce
In Pennsylvania, former attorney and now state Rep. Anita Kulik has introduced H.B. 1432, which would establish the new areas of concern for judges to consider when deciding guardianship of a pet in divorce cases. If the bill passes, the judge would be allowed to consider: whether the animal was acquired prior to or during the marriage; the basic, daily needs of the animal; who generally gets veterinary care and social interaction for the animal; who deals with local and state regulations, such as licensing; and who has the greater ability to financially support the pet.
Listen Now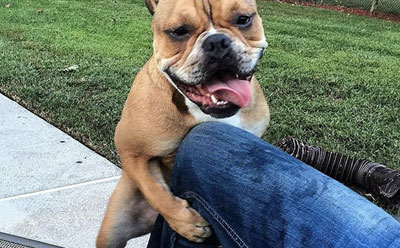 Why Is My Female Dog Humping?
Usually humping is associated with male dogs, but humping is also very common amongst female dogs. Some girls will hump toys or other objects, some hump air, others hump other dogs or even people. We talk with Certified Professional Dog Trainer and Chair of The Association of Professional Dog Trainers Nick Hof, CPDT-KA, CBCC-KA, KPA-CTP, CSAT, to answer some of your most commonly asked questions about female dogs and humping.
Listen Now
Judge Dismisses Lawsuit Against Pet Food Company
A federal judge has dismissed a multi-million-dollar lawsuit filed against Ainsworth Pet Nutrition (which is owned by Smucker's) for alleged false and deceptive advertising of its Rachael Ray Nutrish dog food. The suit claimed Ainsworth's labeling of Rachael Ray Nutrish, as natural food for dogs was false, deceptive and misleading. Independent laboratory tests found Glyphosate, a chemical weed killer such as RoundUp, was present in the products. The judge said, "The presence of negligible amounts of Glyphosate in a dog food product that do not have harmful, 'toxic,' or 'carcinogenic' effects is not likely to affect consumers' decisions in purchasing the product and is thus not material." Then for the same reasons, Judge Stanton dismissed the breach of warranty claim ruling, "A reasonable consumer would not interpret the label 'natural' as warranting that the products contain no amount of Glyphosate."
Listen Now

Read more about this week's show.
1121. Is Your Dog Laughing At You Behind Your Back? Actress Katie Cleary Guests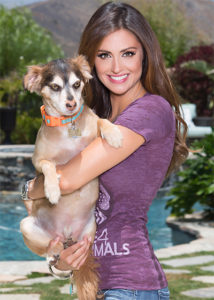 Devoting Her Fame To The Animals
Katie Cleary is a Model, Actress and Philanthropist, Filmmaker who got her start in the entertainment business on the hit TV show America's Next Top Model. After graduating college, Katie landed the role on NBC's hit game show Deal or No Deal. Katie's main passion is advocating animal welfare issues while rescuing and rehabilitating animals and lovingly finding them forever homes. She tells us about her 12 pets.
Listen Now
Can Dogs Laugh?
Dogs are capable of laughing, and they typically do so when they are playing. Canine laughter begins with the doggy equivalent of smiling but also includes a sound that is much like panting. Animal behaviorist Patricia Simonet recorded those sounds while dogs played. On analyzing the recordings, she found that they involved a broader range of frequencies than regular dog panting. So, what makes a dog laugh? What can we do to make them laugh? Are they already laughing about us behind our back? We'll try to figure out what tickles their funny bone.
Listen Now
Anti-Vax Controversy Affects Pets
Just as there are anti-vaxxers who don't want to vaccinate their children, there are people who don't want to vaccinate their pets. However, experts want you know that vaccines do not cause autism in pets. The most dangerous of all of the dog diseases is rabies, which is effectively a death sentence for a dog and could've been prevented with the Rabies vaccine. Also, the distemper virus has returned to North America, reportedly transported on dogs that were not vaccinated. Lori Brooks reports why it just makes sense to protect your furry-family by finding a happy medium of reduced but necessary vaccinations.
Listen Now
Blind Dog Gets Seeing-Eye Puppy
A North Carolina couple's puppy is now famous for quickly appointing himself as a seeing-eye-puppy for their 11-year-old golden retriever that lost both of his eyes to glaucoma pain. The puppy, named Maverick, came to their family in January and Charlie, the now blind dog, was at first not excited to have another dog in the house.  However, Maverick soon appointed himself as Charlie's protector. "When they would play, Maverick would realize that Charlie had lost the toy, so [Maverick] would pick it up and put it back in front of Charlie to re-engage him in playtime," said their owner.  Yes, they're now famous on social media and have their own Instagram page.
Listen Now
Number Of Dog Bites Decreasing
Every year dogs bite about 4.5 million people.  Dog bites and other dog-related injuries accounted for nearly one-third of all homeowners' insurance liability claim dollars paid out in 2020.  Over the past year, the number of dog bite claims has decreased by 9%. However, the news isn't all good. The number of emergency room visits by children age 1 and under actually doubled from nearly 1,800 visits in 2001 to more than 3,100 last year.
Listen Now

Read more about this week's show.
1120. Author Dave Barry Tells Us What Lessons He Learned From His Dog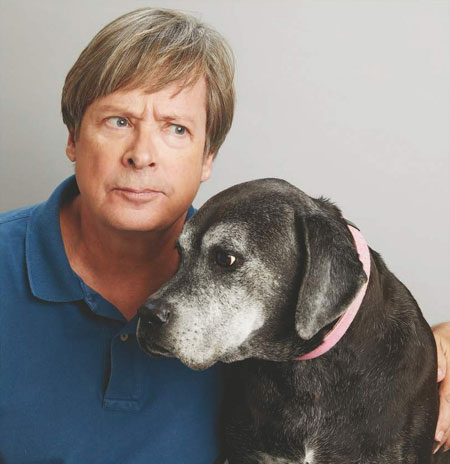 Dave Barry Talks About His Dog
The extremely talented and very funny author, Dave Barry is our guest. He'll tell us about the lessons he has learned from his dog, Lucy. He says Lucy taught him to effectively deal with road rage. Dave also explains why he's not much of a cat fan.
Listen Now
Deadly Virus Makes A Comeback
A young dog imported from South Korea into western Canada brought along a dangerous hitchhiker, the Asia-1 strain of canine distemper virus (CDV), which until then had not been reported in North America. Scientists at Cornell University College of Veterinary identified the virus in samples from the dog, which they suspect was part of a shipment of animals rescued from a Korean meat market.
Listen Now
Woman Awarded $60,000 After Dog Dies In Trainer's Care
A woman in Napa, California, who's German Shepherd died while in the care of a dog trainer has been awarded $60,000 by a County court. She sued the trainer for negligence, breach of contract and violation of state health and safety codes. A necropsy revealed her dog had died from heat stress or hyperthermia after less than 3 weeks in the trainers care. Police officers also found inhumane and cruel conditions at the home where the dog, Gunnar, had likely been held.
Listen Now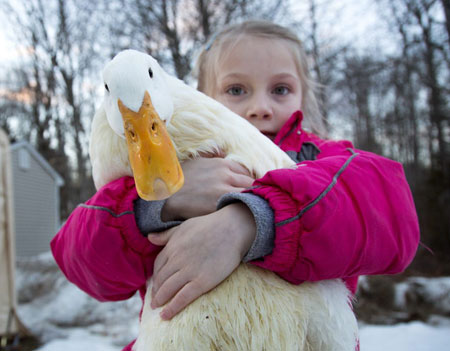 Pet Duck? Why Not?
A lot of kids go to the park to see ducks, but 8-year-old Kylie Brown of Freeport, Maine takes her duck to see the park. If you missed the viral story about Kylie and her duck, its name is Snowflake. She takes it to the pond at a park and it even returns when she calls its name. Kylie's parents say Snowflake has had to be by their daughter's side 24/7 since the day they brought him home. So they brought him in the house, put a diaper on him and now he's a house duck.
Listen Now
Unique Ways To Memorialize Your Pet
Steve Munt wants to send the cremains of his beloved cat into space. While dog lovers have been memorializing their dogs this way for years, Steve's cat will be the first feline remains shot into space in a satellite that will circle the earth in perpetuity. Steve is our guest and he'll explain why he wants to do this.
Listen Now

Read more about this week's show.
1119. Dr. Helen Fisher says, "Dogs are chick magnets!"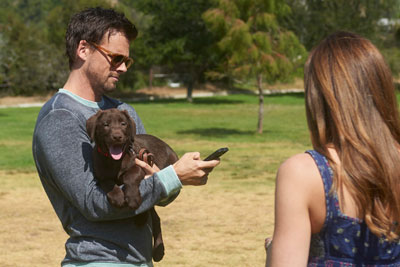 Pets Make You More Attractive
Dr. Helen Fisher is a Senior Research Fellow at The Kinsey Institute. She's been studying the correlation between pets and dating. Dr. Fisher says, "Dogs are chick magnets!" Women find men with a dog to be more attractive. But interestingly, or not, this does not work in reverse. In fact, the 'cat lady' has a negative stigma.
Listen Now
Major Pet Store Raided After Whistle Blowing Employee
Police in Bellevue, Tennessee recently raided a national pet store chain location after getting a tip and photos concerning animal cruelty. That tip, along with the pictures, came from an employee at the PetSmart store.
Listen Now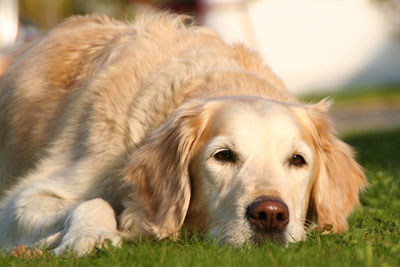 Pet Insurance & Preexisting Conditions
While pet insurance may seem like a good value, be sure to check to fine print. Some breeds predisposed to certain ailments, like hip-dysplasia, may be excluded from certain insurance policies, especially if your pet has been seen before for problems related to the claim.
Listen Now
Mandatory Pet Rental Laws
If you don't own a home and you have a pet, you know that finding a home to rent that accepts pets can be difficult. According to a poll, 64% of respondents felt landlords should have the right to refuse to rent to pet owners, compared to 36% who felt landlords should not be able to deny a tenant's pets. Of course, opinions varied between homeowners and tenants.
Listen Now

Read more about this week's show.
1118. Puppy Mills Passing Off Dogs As Rescues For Profit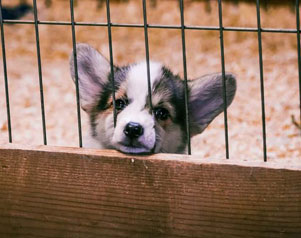 Dogs Laundering Lawsuit
A lawsuit has been filed in a California court saying Bark Adoptions masquerades as a non-profit animal rescue organization passing off puppy mill dogs as rescued animals and selling them for a profit. California has banned the sale of puppy mill dogs and it is believed multiple fictitious rescues are circumventing the law. Deborah Howard, founder of the Companion Animal Protection Society (CAPS) explains how her organization is trying to raise awareness on the issue.
Listen Now
Animal Occupations That Pay More Than $56k Annually
The Bureau of Labor Statistics identified the occupations that pay workers more than $56,000 a year and involve lots of quality time with animals. Veterinarians are the highest paid with a median yearly salary of  $90,000 and projected job growth of 19% over the next 7 years.
Listen Now
Man Charged With Abandoning Fish
A North Carolina man has been charged with abandoning a pet fish that police say he left behind without food when he was evicted. Kind of unusual, but times are changing and how we think about animals is much different that it used to be.
Listen Now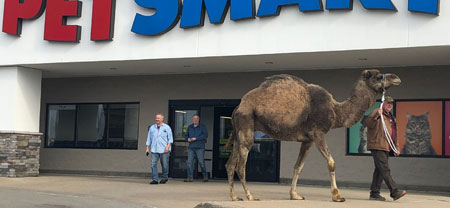 Camel Goes To PetSmart
Hump Day was a few days early at a pet store in Michigan when the operator of a local petting zoo walked in with his camel on a trip to their local PetSmart. This comes a week after a bull was escorted into a Petco. Both chains encourage bringing pets into the store.
Listen Now
Do Cats Understand Words?
Cats are almost always described as aloof but they know their own names and recognize it when we call for them, new research shows. Scientists found that our feline friends are able to tell their names apart from other words and have a grasp of words closer to a dog's than we think.
Listen Now

Read more about this week's show.
1117. Robotic Puppies For Those With Dementia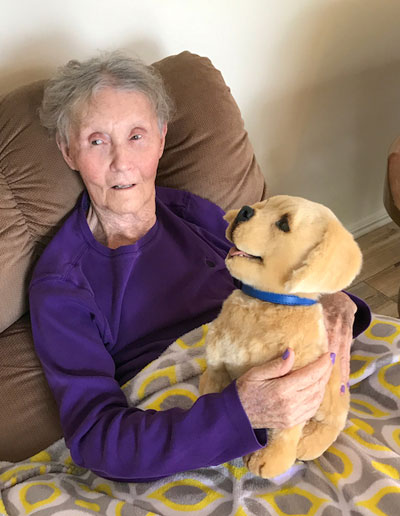 Robotic Puppies - Not Toys
Scientists estimate as many as 97% of seniors suffer from behavioral and psychological symptoms of dementia. That's why Tom Stevens teamed up with Jim Henson's Creature Shop to create an affordable robotic puppy to provide companionship for seniors. Tom explains why this is so personal and how it's making a difference.
Listen Now
Animal Free Mouse Treats For Cats
A pet nutrition startup is aiming to launch a line of clean meat for cats made from cultured mouse cells. The U.S. based startup is working on clean meat/mouse meat cat treats, based on a cat's natural prey. "This meat is packed with the same protein that a cat in the wild would consume and does not contain the growth steroids or any trace of Salmonella and Listeria found in meat used to make commercial pet food," states the manufacturer.
Listen Now
Beards Carry More Germs Than Dogs
If you don't kiss your dog, but your significant other has a beard, heads up! A new study finds men with beards carry more germs in their beards than dogs with their normal germs. Swiss researchers tested the facial hair of men and dog fur from various breeds and found a significantly higher bacterial load in the men's beards compared with the dogs' fur.
Listen Now
Planning To Rob A Store? Don't Take Your Dog
Police in Wisconsin say a woman; her adult son and a dog named "Bo" caused quite the scene in a Wisconsin Walmart. According to police, they responded to a Walmart shopping center for reports of a theft. When they arrived, officers found 46-year-old Lisa Smith screaming in the store's entryway trying to catch her unleashed dog, Bo. While the mother was in the front of the store, her 25-year-old son was allegedly naked and exposing himself to customers in the clothing section of the store. Bo, still unleashed and on the loose, grabbed a box of Bread Muffin Mix and attempted to leave the store. Eventually everyone was rounded up. The two humans were arrested and poor Bo was taken to the Humane Society.
Listen Now

Read more about this week's show.
1116. When Animals Save Humans - Mutual Rescue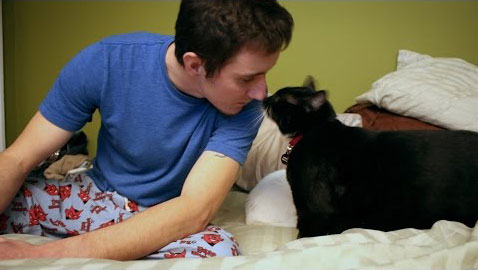 Mutual Rescue
A young soldier left the battlefield in Baghdad with traumatic brain injuries and P.T.S.D. after a mortar attack. Right before he was to give up on life, a stray cat walked up to him, placed his paws on his leg and saved his life. Josh Marino is here to tell his story of Mutual Rescue.
Listen Now
China Switches from One-Child to One-Dog Policy
China may have scrapped its one-child policy, but one Chinese city (Qingdao) has now instituted a one-dog policy! Those who own more than one pooch will be required to surrender their furry friends to an adoption agency. Anyone who violates the rules will be fined the equivalent of $60 US dollars.
Listen Now
Employers Offer Pet Insurance
There is a new and fast-growing trend for employees being offered by generous companies. It's employer-sponsored benefit plans that insure the family pet, dogs, cats, ferrets, birds or potbellied pig against accidents and illness. Some 5,000 companies, including Microsoft, Yahoo, Xerox and Hewlett-Packard, now offer pet insurance.
Listen Now
Don't Use Your Pet's Name As Password
When it comes to choosing a password, hopefully you do NOT pick a pet's name, because that's easy to hack. A behavioral biometrics company did some research and says the answer to finding a secure password is naming your pet a weird name, something incredibly unique after you do some research of your own. If your password is Max7$, after your cat, you aren't alone, but you are putting yourself at risk of identify theft and other cyber crimes.
Listen Now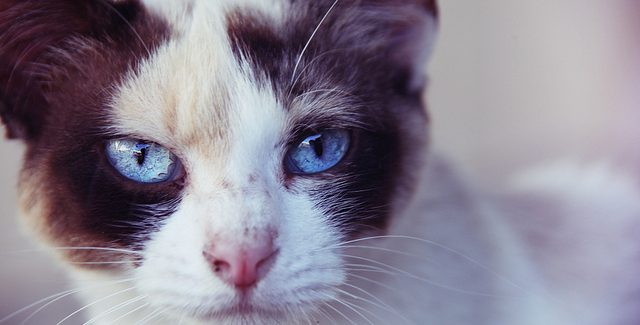 Switzerland Enacts Landmark Legislation for Animals
Switzerland is a fairly small country, but it stills boasts an estimated seven million pets living there, not including farm animals! The Swiss have a long history of improving the working and living conditions for animals including landmark legislation in 1992 when it became the first country to include animal rights in their constitution.
Listen Now

Read more about this week's show.
1115. How Does Your Pet's Name Influence Their Disposition?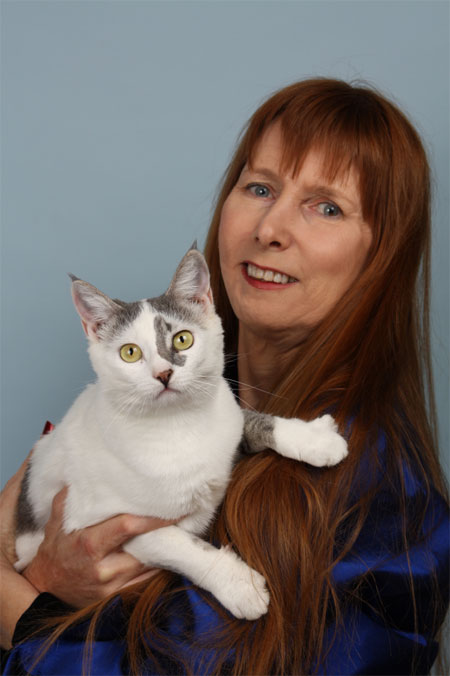 Why Is Your Cat Peeing Outside The Litter-box?
Award winning cat author Dusty Rainbolt has written the definitive guide to solving litter-box problems. Cat owners know that the solutions aren't always simple. But Dusty breaks it down in easy to understand steps. She can tell why your cat isn't using the litter-box and how to fix it.
Listen Now
How Does Your Pet's Name Influence Their Disposition?
Hollywood Numerologist Glynis McCants says the name you give your pet has a powerful impact on its temperament. She has tips on naming and even renaming your pet according to numerical energy.
Listen Now
Cancer Detection Dogs
A town in Japan with high rates of stomach cancer is turning to sniffer dogs for help. The city of Kaneyama is now taking part in a research program, in which residents' frozen urine samples are sent to the Nippon Medical School where dogs are trained to sniff out signs of disease.
Listen Now
Would Your Pet Eat You If You Died?
Cats have a reputation for eating their dead owners although a new study shows dogs are more likely to chow down on you. There are even a few reports of hamsters and birds devouring their owners according to the Journal of Forensic and Legal Medicine. Researchers have found no connection between an animal's reported closeness to its owner and its likelihood of consuming his or her body. Instinct, or hunger apparently trumps love.
Listen Now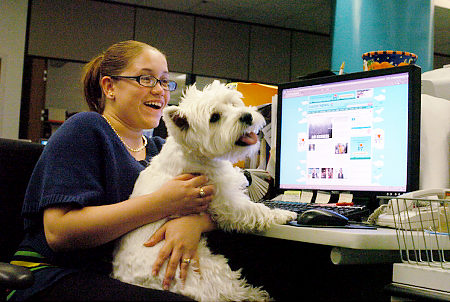 Pets At Work
Purina unveiled the first Pets at Work Report, examining pet owners and their attitudes towards having pets in the workplace, and the benefits it brings to employers and employees. The survey showed that employees at pet-friendly organizations ranked having pets at work second in terms of most valuable work benefits, ranking higher than free coffee and parking. To help other employers who are considering starting their own Pets at Work program, Purina has created a digital toolkit with tips and tools such as office checklists, signage and authorization forms.
Listen Now

Read more about this week's show.
1114. Why Is The Veterinarian Suicide Rate Above Average?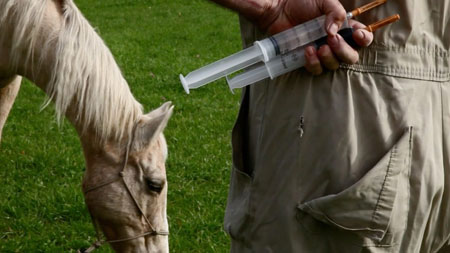 Veterinarians Committing Suicide
Out-surging Dentists, Veterinarians now have the highest suicide rate in the U.S., at four times the general population. Dr. Elizabeth Strand discusses the causes of this disturbing trend and possible solutions.
Listen Now
Legislation Would Provide Service Dogs to Veterans with P.T.S.D.
The PAWS Act also known as Puppies Assisting Wounded Service members Act has been introduced on Capitol Hill by Congressman Ron DeSantis. The legislation would direct the Department of Veterans Affairs to provide service dogs and veterinary health insurance to veterans with P.T.S.D. (Post-Traumatic Stress Disorder).
Listen Now
Pet Pampering Apartment Buildings
Pet pampering apartment buildings around the country are on the rise with some awesome amenities being offered. The most popular among them are dog runs, and they're not what you would expect. These are dog runs inside high-rise buildings on some of the higher floors; so there's no need to even go down to street level.
Listen Now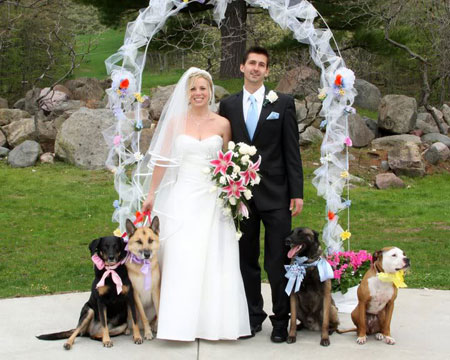 Making Your Dog Part of Your Wedding
Kristen Hedderich is a Wedding Pet Concierge. She's available to make your pet's presence perfect on the big day. Kristen covers transportation, grooming and accommodations for your dog so you can focus on your nuptials.
Listen Now
Parrot Witnesses Murder
Several months ago there was a story about "Bud," a pet parrot that witnessed his owner's murder. Now we find out that a woman in Michigan has been convicted of first-degree murder despite that Bud's testimony wasn't used in court. After the killing, Bud was recorded saying, "Don't F*#&ing shoot," in the victim's voice. A state prosecutor tried to use Bud's phrases as evidence in the trial, but a judge dismissed it.
Listen Now

Read more about this week's show.
1113. Even Celebs Have Trouble Potty Training Their Pets - Actress Nancy Dassault Guests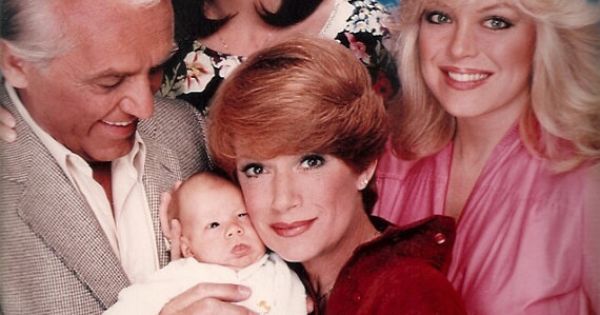 Even Celebs Have Trouble Potty Training Their Pets
Actress Nancy Dassault (Too Close For Comfort, Mad About You) is coming on the show to yap about her new Maltese Yorkie mix that seems to be having difficulty learning where to go to the bathroom.
Listen Now
Feeding The Pets of the Homeless
Genevieve Frederick heads up an organization that connects pet food with homeless folks and their animals. While sometimes controversial, pets can provide a meaningful relationship for the displaced and destitute.
Listen Now
My Tortoise is Wrecking My Career
Michelle Hanson's daughter unloaded her pet tortoise on her mom when she moved out. Little did Michelle know how time consuming and 'high-maintenance' Parker the Tortoise would be.
Listen Now
Rover.com Adds Cats To Its Listings
Rover.com, the Seattle company offering a one-stop online shop for dog sitting and walking, has reeled in another $65 million from investors to continue its accelerating growth. Rover built its name with overnight dog-sitting services. However, people using the site were registering their cats as a breed of dog.
Listen Now

Read more about this week's show.
1112. True or Poo? The Definitive Field Guide to Filthy Animal Facts and Falsehoods.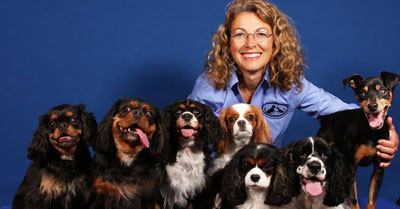 Cooking For Your Pets
In a world where we barely have time to prepare our own meals, Dr. Judy Morgan says we should be cooking for our pets. The store bought pet foods contain diseased and euthanized animals as well as high levels of heavy metals. She'll have some time-saving tips to create your own pet food.
Listen Now
True or Poo?
From the author of Does It Fart?, comes the latest from Nick Caruso, True or Poo? The Definitive Field Guide to Filthy Animal Facts and Falsehoods. This interview is not for the faint hearted. You'll find out just how many spiders you eat in your sleep, if beaver butt is an ingredient in vanilla ice cream, and which animal may die from constipation.
Listen Now
Judges Decide Who Gets The Pet
There's a new law in California granting judges the authority to settle disagreements over who keeps the family pet in divorce cases. Those cases will now be handled the same way judges handle child-custody disputes. Until now, Fido and Kitty have been considered family property, a status giving them little more standing in a divorce than a family's big-screen TV or a refrigerator. This means the judge deciding who gets to keep the pet will have the discretion of weighing such factors as who feeds them, who takes them to the vet and on walks and who protects them.
Listen Now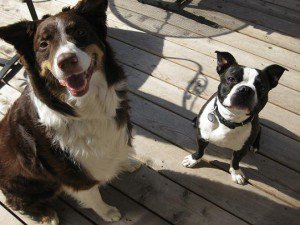 Dogs Owners Get More Satisfaction From Large Dogs
According to a survey from RightPet, dog owners say they get more satisfaction owning large dogs than small dogs. The study surveyed dog breed reviews from more than 12,000 pet parents from 106 countries. The study found a direct correlation between dog size satisfaction and the fact that dog owners rate bigger dogs as more emotionally stable, child-safe, trainable and less-barky than small dogs.
Listen Now
Pet Food Companies Want To Stop Studies That Analyze Their Foods
Researchers at the University of Nevada in Reno have been pondering the question, "What is really in the food our pets eat?" So they started looking for answers. The results of their first study are worrisome. In the first 100 samples they analyzed, 16 of those samples had mercury concentrations that were well above the maximum tolerable limit.
Listen Now

Read more about this week's show.
1111. What Did We Learn After Lady Gaga's Violent Pet Theft?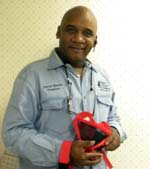 A Chastity Belt For Dogs?!
Dexter Blanch considers himself quite the inventor. And he should. He's created a chastity contraption for dogs to wear. He's also thinking about designing a special dog-bra, but is too busy selling the belts to work on anything else. In fact, he was just commissioned to invent a chastity belt for camels in Dubai.
Listen Now
Dog-Friendly Boating
Summer means lots of outdoor fun with your dogs. Many pet-lovers will take their furry-companion on boats. This is where Jen Seitz comes in the picture. She's from the website boatsetter.com and she has tip for making your journey safer for everyone including the pets.
Listen Now
Cutting Nails
Cutting your pet's nails can be a pleasant or really unpleasant task depending on your approach. It's very likely that you'll need to trim your furry-friend's nails sooner or later. Animal Radio's Dogfather, Joey Villani has tips on cutting those tips the right length without drawing blood.
Listen Now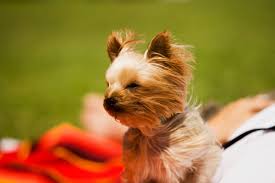 Most Stolen Dogs
On the heels of Lady Gaga's violent pet theft, we investigate the topic. Pet theft is on the rise. Here are the stats for the most stolen dogs in America; In no particular order, these ten breeds are stolen far more than others: Chihuahua, Yorkshire Terrier, French Bulldog (some of which are then resold for as much as $4,000) and Pomeranian (resale is said to be around $3,000). Maltese dogs are also on the most often stolen pet list, as are Boston Terriers, Labradoodles, Pit Bulls, German Shepherds and the Labrador Retriever. Animal Radio News Director Lori Brooks reports the reasons for the increase in pet thefts.
Listen Now

Read more about this week's show.
1110. Should Young Children Have Service Dogs?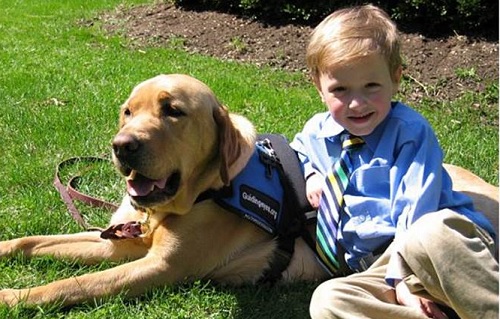 Should Young Children Have Service Dogs? 
This 3-year-old girl was born with a debilitating lung disease and was given a service dog to help her maneuver around with the always-present oxygen tank. The use of service dogs for young children is increasing in popularity. There are service dogs assigned to children with autism and other special needs. From the perspectives of veterinary behavioral medicine and dog bite safety for children, this trend deserves a second look according to Dr. Ilana Reisner. She says "children don't understand the limitations of their canine charges."
Listen Now
The Truly Universal Language
Darwin believed that musicality was a capacity of all animals, human and nonhuman. Dr. Henkjan Honing is researching how animals respond to music. He tells Animal Radio what he has learned about how dogs, birds, monkeys, sea lions and cockatoos interpret musical nuance.
Listen Now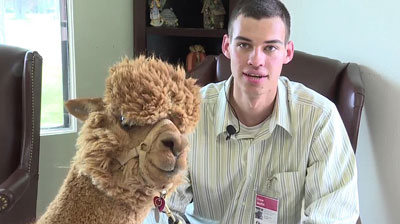 Emotional Support Alpacas Must Go
An Ohio family is facing a deadline to find new homes for their alpacas, which they consider therapy pets. A neighbor claims the alpacas are a nuisance because it's turned his neighbor's backyard into a smelly pasture. The alpaca owners say they've been cooperative with the city and have already re-homed two alpacas. They now claim that they clean up after the remaining duo on a daily basis. These alpacas are not outside all the time though. They are indoor-outdoor pets. The owner claims alpacas are quieter and their poop smells less than a dog's poo.
Listen Now
FBI Investigating Pet Scams
The FBI has issued a warning on pet adoption scams. Beth Anne Steele of the FBI says, "Fraudsters are prowling the web to find families who are so desperate for the perfect pooch that they are willing to adopt sight unseen." The scam usually starts when someone comes across a pet adoption ad online then unwittingly engages with the scammer and proceeds to pay a series of fees.
Listen Now

Read more about this week's show.
1109. Exploring How Animals Think, Talk, and Feel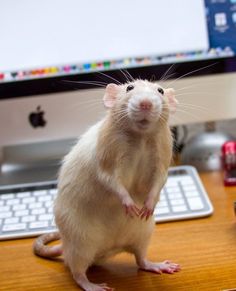 Exploring How Animals Think, Talk, and Feel
Nancy Castaldo authored a book with vivid photographs, first-person interviews and historical anecdotes exploring animals' ability to show empathy, communicate and develop complex social societies. Humans have changed their overall perception of animals. As little as 40 years ago, many considered animals to be "machine-like" creatures that feel no pain. Now, we know different. But how much do we really know? Nancy will share her research on the clever little rat and why cats don't rank.
Listen Now
Police Given Okay To Shoot Dogs
In a shocking and controversial decision, a Michigan Federal Court granted police the right to shoot a dog that moves or barks at them when they are inside a home. The decision stems from an incident in Battle Creek, Michigan where police shot and killed two dogs while executing a search warrant looking for drugs inside a couple's house. While this doesn't give permission across the board, it will set a legal precedence in the justice system. One has to ask why such lethal force is necessary? Why won't a stun-gun or pepper spray suffice?
Listen Now
Kids Don't Need Siblings, Just a Pet!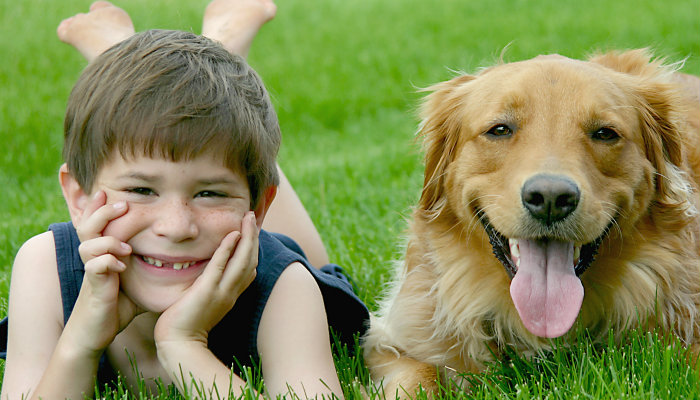 According to a new study from the University of Cambridge, children get more satisfaction from the relationships they have with their pets than with their brothers and sisters. The research also found that many children get along with their pets better than their siblings. While boys and girls were equally satisfied with their pets, girls reported more companionship and conflict with their pet than boys, and girls talks more to their pets.
Listen Now
Skin Cream Kills Dogs
A skin cancer cream that is usually used to cure and prevent skin cancer has killed at least five dogs after they accidentally swallowed it. The FDA is warning pet owners to keep the prescription cream out of reach from pets. It is called Fluorouracil and is sold under the brand names Fluoroplex, Efudex and Carac.
Listen Now
Third Hand Smoke Harms Pets
The FDA has a new warning for pet owners who smoke saying it's not just second-hand smoke that's harmful to pets.  Animals are also at risk for being exposed to third-hand smoke, which includes the residue that lingers on skin, clothes, carpets and other household items that ends up on their fur. Obviously most animals groom themselves, meaning that residue getting transferred from the floor, couch or your hand to their fur – is ingested.
Listen Now

Read more about this week's show.
1108. Sanjay Gupta Learned More From His Dog Than 25 Years Of Philosophy Education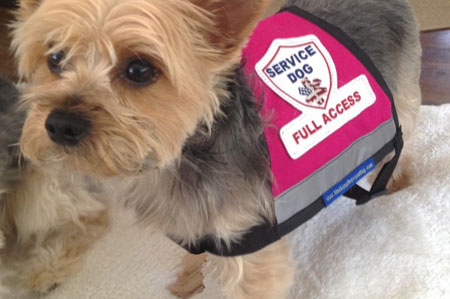 Fake Service Animals Might Be A Crime
Misrepresenting a pet as a service animal may become a crime in Wyoming under a bill being considered in the State Legislature. The issue stems from people claiming their pet is a service animal in order to bring it into a place like a restaurant, store or rental property that doesn't allow pets.
Listen Now
Battling Allergies in Pets
Sure, many of us are allergic to pet's dander, but did you know that your dog's scratching and itching could be their allergies. Whatever the source, food or environmental, there are great new medicines with little or no side-effects. Animal Radio Veterinary Correspondent Dr. Marty Becker explores these alternative allergy treatments.
Listen Now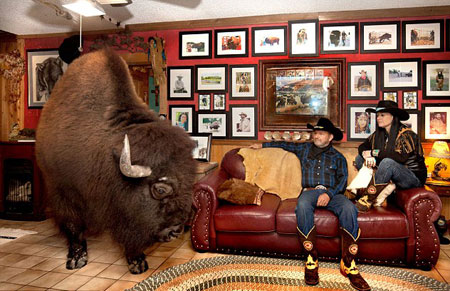 Everything's Bigger in Texas
Only in Texas would you walk into someone's home and be greeted by a 2,500 pound family pet buffalo named Wild Thing. He's been living in his human parents house since he was a three-month-old calf and is treated just like he's a member of the family. Ronnie and Sherron Bridges even gave Wild Thing his own bedroom, where they say he likes to watch cartoons. They also let him eat at their dining room table and are OK with him wandering in and out of the house whenever he pleases. The Bridges say "It's like having a small car in the house."
Listen Now
Dog Shoots Sleeping Girlfriend
A man who claims his girlfriend was shot while she was sleeping is blaming the dog! Brian Murphy says his partner was shot in the leg after their dog Diesel leaped on the nightstand where he keeps his gun and accidentally set it off.
Listen Now
What My Dog Taught Me
Sanjay Gupta is our guest this week. He says he learned more from his dog than he did during 25 years of Philosophy education. His dog's insights clarify what really is important in life. Sanjay will share the most poignant message his Basset Hound taught him.
Listen Now

Read more about this week's show.
1107. Pet Custody Laws Are Changing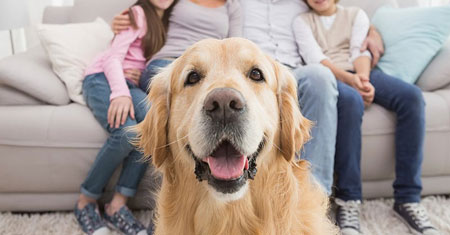 Alaska is the Unlikely Adopter of New Pet Custody Laws
For the first time, a state has specifically said that a companion animal has visibility in a divorce proceeding beyond that of property and that the court may award custody on the basis of what is best for the dog, not the human owners. In a first, Alaska divorce courts will now treat pets more like children even though, in the eyes of the law, animals are considered property. It makes Alaska the first state in the country to require courts to take "into consideration the well-being of the animal" and to explicitly empower judges to assign joint custody of pets.
Listen Now
Dog Dies, 5 Others Sickened from Pentobarbital in Pet Food
At least five dogs have been sickened and one has died after eating canned dog food. The reason is a barbiturate, Pentobarbital, has been found in one lot of the food. The manufacturer is recalling five lots of 12-ounce cans of dog food which were distributed in 15 states. Pentobarbital is frequently used to euthanize dogs and cats, which calls into question what the beef protein really was.
Listen Now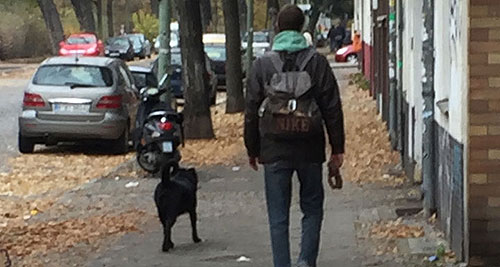 Germany Taxes Dog Owners
In Germany, there's a legal difference between pet owners. Dog-owners are taxed for their pet, while cat-owners currently aren't, though some say that should change. An estimated 13 million cats call Germany home and that doesn't include stray cats. German officials say those policies help prevent shelters from being overrun and allow them to stick to a 'no-kill policy.'
Listen Now
Why is Dental Health So Important to Your Pet?
Your pet's dental health is a key factor in controlling fatal organ failure. Unlike humans, infected gums can lead to bigger problems than bad breath. It's common for 'out of control' teeth tartar to lead to kidney failure as infection travels through the bloodstream. February is National Pet Dental Health Month and we have tips and tricks to help your pet live a long healthy life. One of the tricks is to avoid anesthesia free dental cleanings, because they don't work and could actually cause problems.
Listen Now

Read more about this week's show.
1106. Pit Bulls Being Used To Fight Crime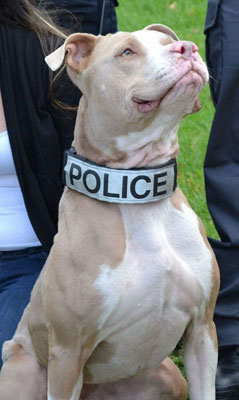 Pit Bulls Being Used To Fight Crime
Brad Croft of Universal K9 trains shelter pit-bulls to assist police officers in fighting crime and searching for people. The success of the program can be seen around the country as more police departments express interest in these dogs.
Listen Now
Fixing A Broken Heart
Even the most grounded person can be devastated by the loss of a pet. Dr. Guy Winch is an authority on broken-hearts and has answers to common questions following the death of a pet. He says you should avoid the 5 common mistakes when grieving the loss of a pet, including not getting rid of reminders like feeding bowls and leashes and feeling guilty about getting another pet.
Listen Now
Can Dogs Really Smell Fear?
If you've ever been nervous around a dog and told to just be calm because dogs can "smell fear," well, that is good advice though most people can't suddenly calm their fear. Believe it or not, the sentiment behind that guidance is rooted in some truth. While dogs probably can't literally smell fear, they do seem to respond to fearful people with more aggression according to a new study in the British Medical Journal.
Listen Now
Emotional Support Peacock Not Allowed on United
The stories of unruly flights caused by animals continue to grab headlines around the world, like the one where a woman attempted to bring her pet peacock onto a flight out of New Jersey's Newark airport. The woman was told the big bird would not be allowed on the plane even though the owner had bought a separate ticket for the peacock. United Airlines issued a statement saying the peacock did not meet guidelines for a number of reasons, including its weight and size.
Listen Now

Read more about this week's show.
1105. Is It Wrong To Love Your Pets More Than Humans?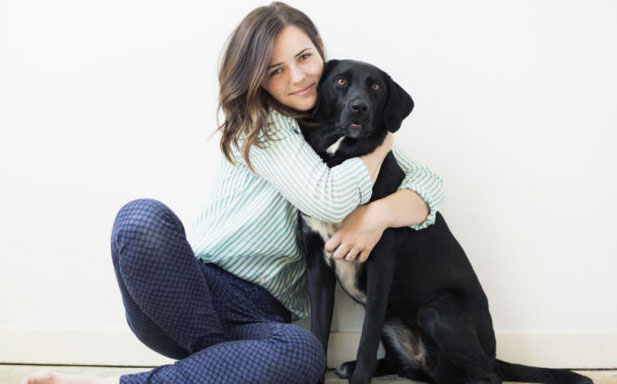 Is It Wrong To Love Your Pets More Than Humans?
Clinical Forensic Psychologist Dr. John Huber culled research indicating that, given the choice, we prefer puppies over people. Respondents to a recent survey are significantly less distressed when adult humans were victimized, in comparison with human babies, puppies and adult dogs.
Listen Now
Myths of Dog Training
Monique Feyrecilde breaks the common fallacies associated with training your dog. She'll share the mistakes we make when trying to change our dog's behavior. Monique is next in the spotlight in the Fear Free Pets Expert Series.
Listen Now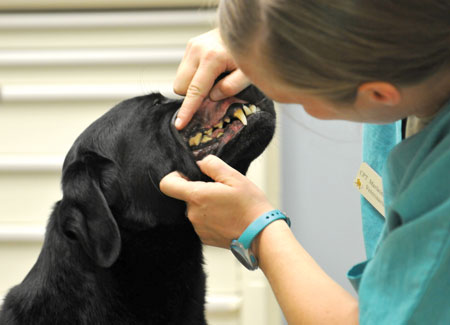 Why Is It So Important To Care For Your Pet's Teeth
It's National Pet Dental Month. Not another Hallmark card opportunity. This is the ideal opportunity for your veterinarian to check for dental issues that could ultimately be fatal if gone unchecked. Dental care isn't about vanity as much as it's about preventing organ failure because you thought a 'non-anesthesia dental cleaning' was all you needed.
Listen Now
Pets of the Homeless
Genevieve Frederick heads up an organization that connects pet food and veterinary care with homeless folks and their animals. Since 2008, her non-profit has found health care for 17,500 pets. Now, the organization is on the hunt for more veterinary practitioners to offer discounted assistance to the homeless.
Listen Now
Airline Passenger Allegedly Told To Flush Hamster Down The Toilet
This story has become the latest controversial case in airlines versus people seeking to travel with emotional support animals. It sure started a lot of conversations and caused a lot of online emotional venting and virtually all of it not good. It all began Thanksgiving weekend when a beloved pet hamster was flushed down a toilet in an airport bathroom, supposedly after the airline, Spirit Airlines, refused to let a 21 year old college student bring her pet hamster.
Listen Now

Read more about this week's show.
1104. High Rate Of Veterinarian Suicides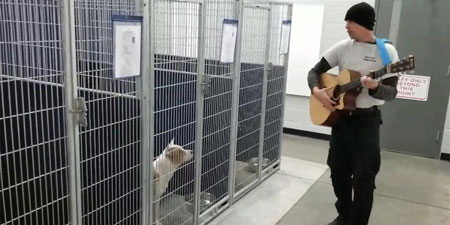 Animal Officer Sings To Dogs
Vance County North Carolina Animal Control Officer Chad Olds discovered a new use for his incredible singing skills. He's able to quiet the barking a several dozen dogs by playing guitar and singing to them. The shelter videotaped one of his sessions. The video went viral and adoptions increased.
Listen Now
Stress and Skin
Did you know that stress could be a factor in your pet's skin issues? The number one reason animal guardians visit the vet revolves around skin and dermatological problems. Dr. Tom Lewis specializes in these sorts of health issues. As a proponent for the Fear Free movement, he says it's made a big difference in his practice. Dr. Lewis is next up in the Fear Free Expert Series.
Listen Now
Shock Collars Banned In England
A ban on pet "shock collars" will be enacted in England, under plans confirmed by the government. Shock collars are often marketed as a harmless quick-fix solution or training aides, but animal experts say shock collars can easily cause more problems than they seek to fix.
Listen Now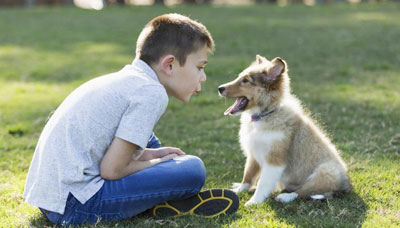 Do You Talk 'Baby Talk' To Your Pets?
Researchers Alex Benjamin and Katie Slocombe set out to investigate if so-called dog-speak improves bonding between pets and humans, and specifically, whether it is useful for the dogs to hear that high pitched baby talk. They found that adult dogs were more likely to want to interact and spend time with the speaker that used dog-directed speech with dog-related content.
Listen Now
High Rate Of Veterinarian Suicides
Santa Barbara, California is dealing with a crisis in its animal care community, which is a problem happening all over the country. The problem is the high rate of suicide among veterinarians. In fact, vets have the highest rate of suicide among all professional groups.
Listen Now
Top Household Pet Poisons
Pet World Insider Robert Semrow is at it again. He's a list-maker and he has the top toxins that you may have in your house. Make sure your pet is safe by putting these items out of their reach.
Listen Now

Read more about this week's show.
1103. Making Vet Visits Easier For Your Pet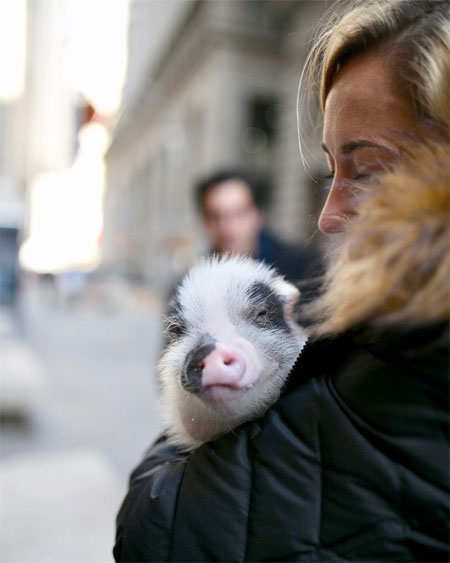 Tickles Saves Pickles
When this little pig got sick and needed a blood transfusion, his guardian, Maddie worked effortlessly to find a match. Thanks to social media, Pickles the Potbellied Pig was saved by Tickles - a 450 lb. donor pig, whom was also saved from the butcher in this 'win-win-win' hog story.
Listen Now
Examining PVP's Prior to Vet Visits
Dr. Natalie Marks suggest that pet owners use Pre-Visit Pharmaceuticals (PVP) before you go to the veterinarian. This will make the visit easier and more pleasurable for your pet. She says these medications are not sedatives or painkillers, but are effective for easing anxiety. Dr. Marks is next on the Fear Free Pet Expert Series.
Listen Now
Microchips FAIL
About 15,000 family pets need to have a new microchip inserted because their old microchip no longer works. Especially sad news since it could lead to some pets being mistaken for strays and put down. Pets that are micro-chipped with a product called BioTec, manufactured by Virbac, are at risk. A letter from Virbac says, "It now seems possible all of those BioTec chips might fail over time." We'll tell you how to identify if you're affected by this problem.
Listen Now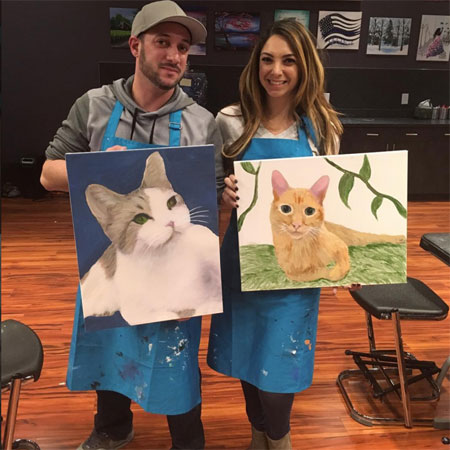 Couple Rescues Handi-cats
Joe and Lauren DiPaolo have devoted everything to rescuing handicapped cats, or 'handi-cats.' Their house is full of cats with one or multiple ailments. They're providing life-long care for a feline without eyes, a kitty using a wheel contraption in place of legs, and one with a cleft palate, just to name a few of the maladies. You must hear them tell you their story of undying devotion.
Listen Now
Couple Stows Cat in Luggage
A young Florida couple is facing animal cruelty charges after airport security agents at the Erie, Pennsylvania airport found a cat in their luggage. The 6-month-old female cat named Slim was literally inside the suitcase along with the couples' clothing and other items. Luckily, the Erie TSA team spotted the cat during pre-flight inspections.
Listen Now

Read more about this week's show.
1102. Who Gets Custody Of The Pet?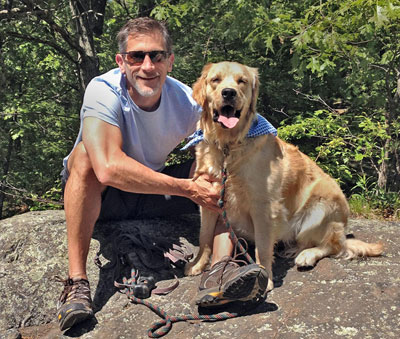 Who Gets Custody Of The Dog?
Attorney Jeremy Cohen gave up his job prosecuting those accused of insurance fraud. He found it unfulfilling. Now, he represents dogs. He'll share the details of several current cases that involve custody battles over pets.
Listen Now
Denver Bans Declawing
Denver has become the first U.S. city, outside of California, to ban the declawing of cats. The new law prohibits veterinarians from performing the controversial procedure unless it's medically necessary. Cat lovers are praising the Denver City Council for passing the ordinance declaring that the elective declawing of cats is both inhumane and painful to the felines. Now, Denver just needs to work on reversing the ban of pit bull breeds within city limits.
Listen Now
FDA Warns Against Certain Types of Dog Treats
The FDA has issued a warning for prepackaged treats called "Ham Bones," "Pork Femur Bones," "Rib Bones" and "Smokey Knuckle Bones," which could be dangerous treats for your dog. The federal government agency has collected at least 68 reports about 90 different dogs and 15 deaths after eating these types of bones. Problems associated with the bones include choking, cuts and wounds, vomiting, diarrhea, bleeding and death in some cases. Experts add that chicken bones can cause the same problems.
Listen Now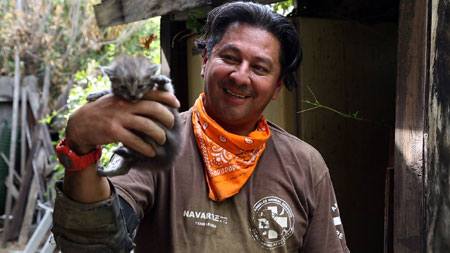 Specialized Mobile Animal Rescue Team
SMART is the first Specialized Mobile Animal Rescue Team. SMART was created because there was a demand for a team dedicated to rescuing animals stuck in extreme situations. Members of SMART combined their passion for rescuing animals with their recreational knowledge and experience of rock climbing and rappelling? Officer Armando Naverrete is our guest to talk about some of his most unusual rescues.
Listen Now
Fear Free Now Certifying Trainers
As the Fear Free movement explodes, now dog trainers can become certified using methods that make the learning experience more appealing to the dog. Finding a Fear Free trainer has become easier using the online database. Mikkel Becker tells us how Fear Free makes a difference in behavior training. Visit the Fear Free Expert Series for more.
Listen Now

Read more about this week's show.
1101. Cat Rescue Organization Funds Butt-hole Replacement - Strange Things Found On Dog X-Rays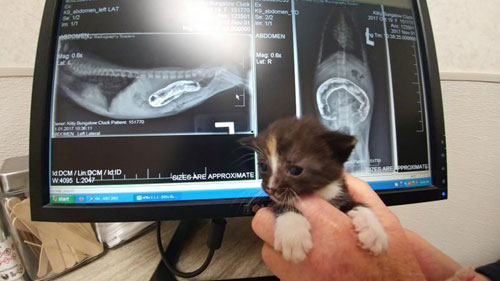 Rescue Crowd-funds Butt-hole For Kitten
Shawn Simons is the Headmistress of the Kitty Bungalow Charm School for Wayward Cats. They're an outstanding non-profit rescue in the Los Angeles area. Shawn just crowd-funded a $10,000 surgery for a kitten. That may not sound unusual until you hear the kitty was born with Imperforate Anus, or no butt-hole. Now, along with television sensation Tosh.0, she's trying to raise a million for 2000 butt-holes.
Listen Now
Who's Got Your Back When The Raptures Comes?
Pastor Travis Davis founded Pets After Rapture. He considers himself the "middle-man" between your pets and the animal-loving non-believers who will be around after the rapture. For a small fee, his service will be dispatched to your home "post-rapture" to care for your pets.
Listen Now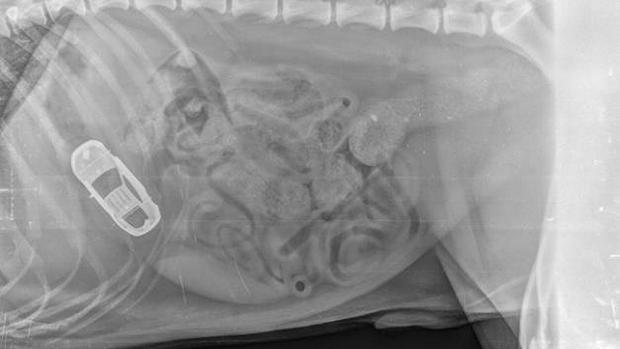 Veterinarians See The Most Unusual Things
A veterinarian in Oklahoma operated on a dog that wasn't feeling well after eating its human sibling's pacifier. The vet could have made a ton of money had he charged for each pacifier he would later take out of the dog's belly, which ended up being a total of 21. Dr. Debbie shares her "strange and unusual things found in the belly of a dog" stories.
Listen Now
Cannabis Based Pet Supplements Come Under Fire.
People anxious to relieve their pet's physical pain are more and more trying oils and powders that contain CBDs, a non-psychoactive component of marijuana. But, there's little data on whether these products work, or if they have harmful side effects. That's because the federal government has not approved any clinical trials of cannabis pet products. The FDA has warned companies that sell marijuana related pet products that they're violating laws by offering "unapproved new animal drugs." The FDA has even threatened legal action.
Listen Now

Read more about this week's show.
1100. Officer Tells Story of Rescuing Dog From Frozen Lake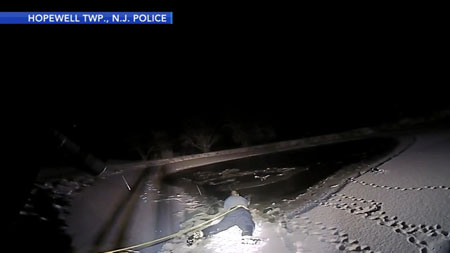 Officer Tells Story Of Lake Rescue
The video of an cop rescuing a dog from a frozen lake has gone viral. Officer Robert Voorhees took a big risk when he decided to cross an ice covered lake in New Jersey. He'll share his heroic story with Animal Radio listeners. He says anyone would've done what he did. Would you?
Listen Now
Top Dog-Friendly States
With about 90 million dogs living in homes in the US, we are a country of dog lovers. But not all states are equal in terms of safety and amenities for pets. You may be quite surprised by the findings. Where does your state fit in?
Listen Now
Pet Owner New Years Resolutions
Fear Free certified trainer Debbie Martin thinks both you and your vet should make resolutions and promises to your pet. She'll share her techniques for creating a Fear Free environment and schedule for your dog. Check out the Fear Free Expert Series.
Listen Now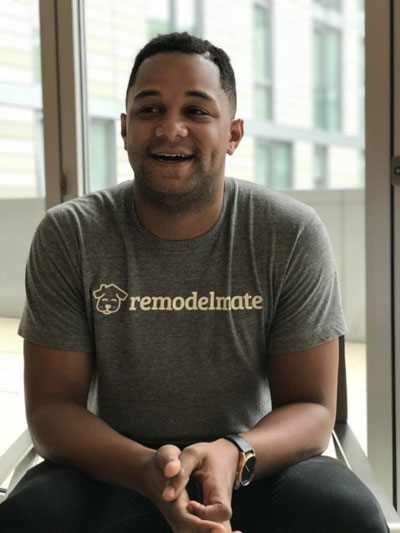 The Real Cost of Owning A Pet
You can add up all the vet visits, food and toys and you still would be missing the costs associated with damage to your house… because that happens. Chad Hall with Remodel Mate has tips to help you reduce the damage and do it without selling a kidney.
Listen Now
Chinese Pet Economy On The Rise
The world of pets is changing in China with the country's fast rise in wealthy citizens. The Chinese government is calling for residents to create 1,000 "Specialty Towns." In Pyongyang County, the specialty theme is pets. There is no doubt that the Chinese pet economy is thriving mostly because of an aging population and declining birth rates.
Listen Now
Felony Charges For Boy Who Tossed Kitten
There's good news about the kitten that unfortunately starred in a viral video last month. You've heard about Spot, a little 3 and a half-pound calico kitten that was tossed high into the air by a teenage boy in the Southern California. Police got their guy. The San Bernardino County District Attorney's Office has filed a charge of felony animal cruelty against the 16-year-old suspect.
Listen Now

Read more about this week's show.
1099. Paul McCartney Confirms A Beatles Song Has A Track Only Dogs Can Hear.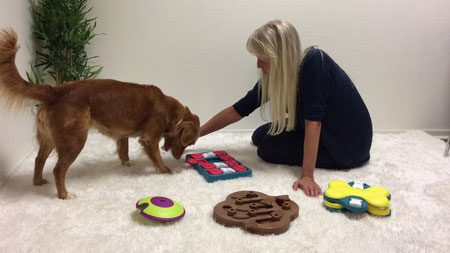 Enrichment In The Home During Winter
Cold weather usually means the kids and pets spend more time indoors. Less exercise and activity could result in unwanted behavior issues. Dr. E'Lise Christensen is a board certified veterinary behaviorist. She'll share some great ideas for keeping your pets occupied and out of trouble. As far as the kids go, you're on your own. This is part of the Fear Free Expert Series.
Listen Now
Dealing With Off-Leash Dogs
It's the stuff of nightmares. You and your dog are enjoying a walk through the neighborhood when, all of a sudden, you spot an unaccompanied canine heading your way. It could turn into a bad scene even if your dog is socialized. Stephanie Colman, the manager of the "Puppy Department" at Guide Dogs of America, has the five things you need to do if you encounter an off-leash or stray dog.
Listen Now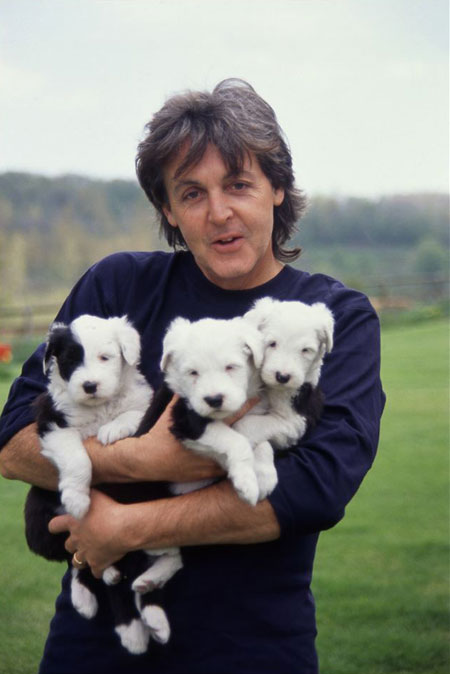 Beatles Song For Dogs
Sir Paul McCartney is confirming that one of the all time best Beatles song has a special sound included in the track that only your dog can hear. It has long been a rumor that dogs knew something about the song that humans didn't.
Listen Now
Do Pets Slow Down Your Aging Process?
After all the recent studies about pets keeping humans youthful, there is a new report out in the British Medical Journal that says having a pet doesn't seem to slow down your aging process after all.
Listen Now
Most Popular Pet Names for 2020
The Netflix series "Stranger Things" has some influence on the top pet names of 2020. "Eleven" is becoming commonplace among pet names, after the main character in the popular series. "Star Wars" names like Rey and Leia are up 70%.
Listen Now
Pet Food Sector Seeing Tremendous Growth Online
U.S. researchers say most of the growth in the pet food sector is going to behemoths Amazon.com and Chewy.com (owned by PetSmart). Other trends include home-delivered and customized fresh foods.

Read more about this week's show.
1098. Comedianne Jo Anne Worley Returns for Holiday Special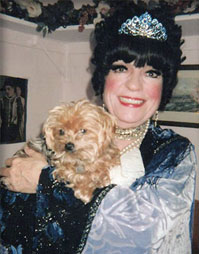 Jo Anne Worley Returns
Actress, Comedian, President of Actors and Others for Animals, and all-around funny gal Jo Anne Worley (Laugh In) returns to Animal Radio to talk about her one true love, "Harmony" her 5-pound Yorkie. She proves that laughing and loving animals is all we need to be a happy soul.
Listen Now
Laundry Pods Dangerous for Animals
You probably know those laundry detergent pods that so many people are using these days are dangerous to children, but did you know they are very harmful to pets as well? Most soaps and detergents contain chemicals called ionic and anionic surfactants. When a small amount it is ingested, it is possible for pets to become sick with gastrointestinal upset (drooling, vomiting, and diarrhea) and even come down with serious respiratory issues.
Listen Now
Why God Created the Dog and Cat
Former ASPCA CEO Ed Sayres tells the story of how God decided to create the dog and cat. We'll also share several other holiday themed stories that will touch and inspire the animal lover in you.
Listen Now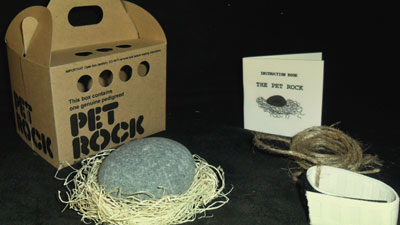 Pet Rocks
Nordstrom's has sold out of pet rocks! An $85 leather-wrapped stone sold out online store after going viral on social media. A spokeswoman for the retailer declined to say exactly how many pet rocks were sold. If you're old enough, you may remember the pet rock craze in 1970 that made Gary Dahl a millionaire six-times over.
Listen Now
Taking Your Pet's Picture
Photographing your pet may not be easy. It's tough to get the right shot in the right lighting. Britt Savage has tips for taking excellent photos of your furry-family this holiday season.
Listen Now

Read more about this week's show.
1097. Actress Tippi Hedren Guests and Turtle Doves Drive Up Price of 12 Days of Christmas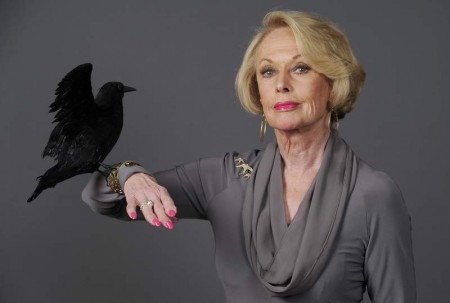 The Big Cat Is Back
Actress and Animal Activist Tippi Hedren (The Birds - Shambala) returns to Animal Radio to talk about life living with Lions, Tigers and Ligers, oh my. She rescues tigers that were purchased as pets and out-grew their home. She's also forged legislation that outlaws exotic animals as pets. Animal Radio will hook you up with her autobiography, Tippi.
Listen Now
Turtle Doves Drives Up Cost
The slow recovery of the U.S. economy may be responsible for the increasing costs of the 12 Days of Christmas. The price of two turtle-doves has jumped from $290 last year to $375. But, the partridge in the pear tree, which has actually become cheaper, has offset the total cost.
Listen Now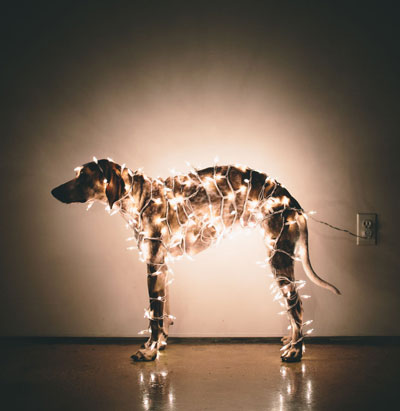 Signs of Holiday Stress in Dogs
The holidays can be stressful for everyone, both humans and our pets. While some dogs enjoy the increase in activity and new experiences that come with holidays, there are lots of others who are not fans of change and all the chaos that can come with it. Lori Brooks will help you recognize signs of stress in your pet, so you can remove them from dangerous situations and help them relax.
Listen Now
Rising Pet Health Care Costs
Pet owners may shell out as much, or more, money for their pet's health care as they do for their own health care, and it's mostly because of pricey new technologies and more advanced treatment options. Healthy Paws Pet Insurance most expensive insurance claim was for a 3-year-old female French Bulldog diagnosed with inter-vertebral disc disease with a final bill of $44,296.
Listen Now
Parrot Only Witness In Murder Case
Court proceedings are underway in Newaygo County, Michigan, where a preliminary hearing has been held for a woman accused of murdering her husband and their parrot is the only apparent witness. The couple's pet, an African Gray parrot, apparently witnessed the shooting and began repeating words from the victim just moments before his death. The parrot has been recorded as saying, "Don't F*#&ing shoot."
Listen Now

Read more about this week's show.
1096. #OpossumLivesMatter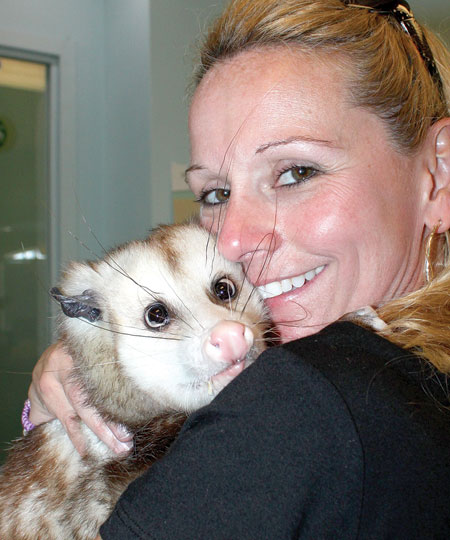 #OpossumLivesMatter
Opossum guardian and advocate Lea Murray is mother to several opossums, including Kricket, the Fruit Loop eating marsupial in this viral video. Lea is outraged about an Inside Edition broadcast that painted Opossums as a typhus vehicle. She says the much maligned and misunderstood critter is actually good for humankind.
Listen Now
AVMA Release Latest Stats On Pet Ownership
Pet ownership is on the rise with dogs leading the way and large increases in the number of less traditional pets like chickens and lizards. 57% of all U.S. households have a pet. The state with the honor of having the most pets is...drum roll please...Wyoming.
Listen Now
No Chainmail Gauntlets Needed
Trimming your cat's nails may not be your favorite activity, but it's truly important for their health. Joey Villani has tips to make it a little easier and less bloody. It doesn't need to be a big deal for you or your cat.
Listen Now
What It's Like To Be Bitten By A Pit Bull
Denise James loves animals. She also loves talking about them.... a lot! Her love for dogs was not soured when she was bit in the face by a pit-bull. She'll tell us what went wrong and how to avoid being a dog treat.
Listen Now
Pet Hoarding On The Rise
A new study, published in the journal Psychiatry Research, takes a look at the motivations of people who hoard animals. This latest study suggests that animal hoarding should be classified as an independent disorder with the hope of developing specialized treatments to help these people cope with the compulsion to collect critters. Animal hoarders acquire and live with dozens or even hundreds of creatures in their homes, causing suffering for both the hoarder and animals. In the United States, authorities discover between 900 and 2,000 cases of animal hoarding every year.
Listen Now

Read more about this week's show.
1095. Talking To Your Cat About Gun Safety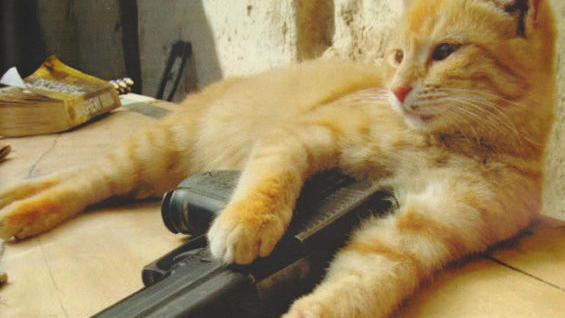 Talk To Your Cat About Gun Safety
Zachary Auburn is on the show to deliver an important message. He wants you to know how to talk to your cat about gun safety, abstinence, drugs, Satanism, and other dangers that threaten their nine-lives. Zach believes we can make our cats - and America - great again.
Listen Now
Music for Cats Topping Charts
A special music album created just for cats is being lapped up by humans too, and has topped two classical music charts on Amazon and iTunes. Despite being allergic to cats, American cellist David Teie released, "Music for Cats," featuring five instrumental compositions after raising more than $200,000 on Kickstarter. On the album, bird chirping accompanies his cello playing along with purring noises based on his theory which he researched for two years, that mammals have an intuitive response to sounds present in their early development.
Listen Now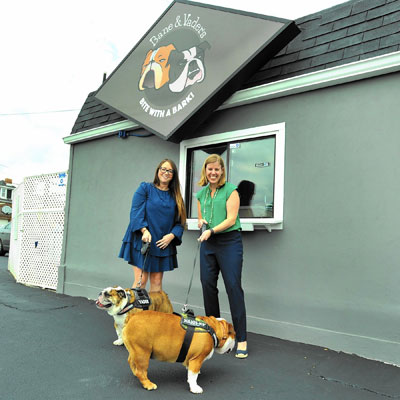 Drive-Thru Restaurant For Dogs
Bane and Vader are a couple of gentle, barrel-shaped bulldogs. They're also the namesakes of a unique new business in Easton, Pennsylvania, "Bane and Vader's Drive-Thru Restaurant," exclusively for dogs. Pull up and order a FreshPet meal with your choice of add-ins including fruits, vegetables, eggs, and peanut butter. You might even want to take home some doggie ice cream for dessert. Their mom, 30-year-old Amanda Brown, left her job as a pharmaceutical sales representative, but she's back to work making what she calls Yappy Meals and Bow-Wow Bowls for motorists who want to treat the pooches to something special. Her idea came from a survey that found one in six restaurant drive-thru customers picks up something for a dog, too. While some restaurants offer special menu items for dogs, In-N-Out Burger has a special unseasoned Pup Patty served in a doggy bag and Starbucks offers a small cup of whipped-cream called a Puppuccino, Bane & Vader's is strictly for the dogs. It has no special menu items for humans.
Listen Now
Airport Hires Therapy Dogs
With the crowds, and the lines, flying can be stressful. So, the Albuquerque New Mexico airport has come up with a way to calm you down when you travel. More than a dozen therapy dogs are joining the thousands of passengers at the airport. One of them is known as "Turbo," and he loves people. He especially loves to lick guys with beards. Turbo is one of 15 certified therapy dogs and K-9 ambassadors now giving peace to stressed out travelers. Thanks to the 70 people who volunteer their time to handle the dogs, the program will be expanding the number of therapy dogs soon.
Listen Now

Read more about this week's show.
1094. Random Samples of Pet Foods Finds Mercury & Other Heavy Metals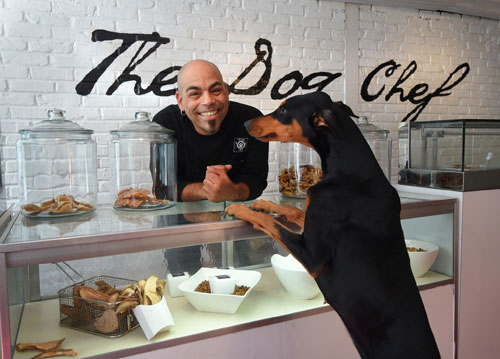 The Raw Debate
Chef Kevyn Matthews, also known as the Dog Chef (Dogs 101/DOG-TV) is doing a booming business cooking for dogs in the Northeast. He makes nutritious meals that focus on healing certain ailments. He'll debate the pros and cons of a raw diet with Dr. Debbie.
Listen Now
Mercury In Your Pet Food
Postdoctoral Scholar Dr. Sarrah Dunham-Cheatham randomly sampled 100 pet foods. 16 of those samples had mercury concentrations that were well above the maximum tolerable limit. That's not the only thing she found.
Listen Now
Regulating Groomers
Hot on the heels of fatal grooming incidents at Petsmart and Petco, legislators are fast-tracking groomer certification for the unregulated business. Animal Radio's very own groomer, Joey Villani is helping to push this legislation through. He'll explain what is currently happening in New Jersey, and how that will become a model for the nation.
Listen Now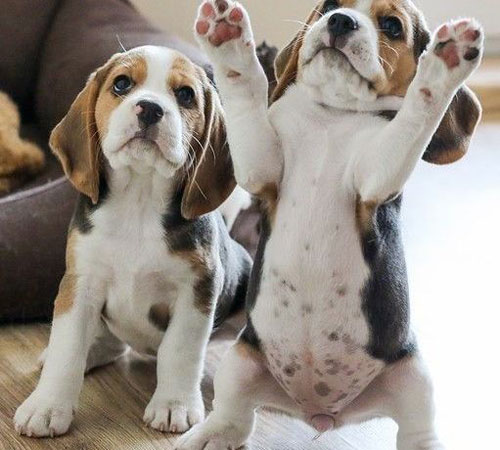 When Are Puppies The Cutest?
Everyone knows puppies are cute, but did you know that people find puppies at their cutest stage at eight weeks of age? Experts at Arizona State University's canine-science laboratory now say they have discovered that Peak Puppy Cuteness serves important purposes and might even play a fundamental role in the bonding between a puppy and its adoptive owner.
Listen Now
Tesla Offering Unique Dog Friendly Features
One of Tesla's new car features includes a computer program that stops the car's interior from exceeding a certain temperature. A future update to it may include a special 'Dog Mode,' which would display a message warning passers-by not to panic if they see a pet inside a parked vehicle. That future update could also include a display of the current interior temperature so well meaning strangers don't break the car's window to rescue your pup. The temperature-regulating feature is called Cabin Overheat.
Listen Now

Read more about this week's show.
1093. Can You Put A Price On Your Pet? How About 2-Million?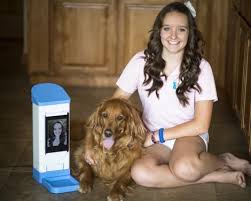 14 Year-Old Pet Product Inventor
Brooke Martin is only 14, but she sounds more intelligent than many adults. She also is the inventor of a device that allows you to have visual contact between you and your dog using a tablet or mobile phone. It also dispenses treats. Brooke believe this is an answer to separation anxiety.
Listen Now
New Worm Threat
Imagine a 6 inch worm coming out of your pets skin. Sounds like something out of the latest horror movie. Unfortunately, it's a real new worm that poses a threat to your pets. Parasitologist Araceli Lucio-Forster explains this new discovery.
Listen Now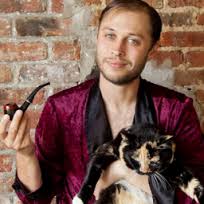 Buzzfeed Beastmaster
What the heck is a Beastmaster? Jack Shepard is a self-proclaimed Beastmaster at the Buzzfeed website. He gets paid to surf "animal related" fodder and make it go viral on the incredibly popular website.
Listen Now
My Bionic Pet
Amputee Jennifer Robinson worked at a prosthetic manufacturer. Now she's showing off how artificial limbs are being used on dogs, cats, birds and even sea-life. She's a part of a PBS show called My Bionic Pet.
Listen Now
Dog Sells for $2,000,000
Only in China would a dog be sold to a 56 year-old property developer for a cool 2 mil. This isn't even the first time. The 200 lb. Tibetan Mastiff is treasured like the Panda in China. Some say it was all hype and that cash never actually changed hands.
Listen Now

Read more about this week's show.
1092. Actor Josh Duhamel on Rescuing Dogs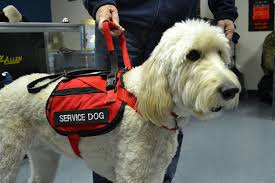 Faking It!
A new trend is the unfortunate and fraudulent use of "Service Dog" credentials for owners wanting to bring their dogs into restaurants, airlines and hotels. Pawtopia's Colleen Demling explains the problem and why the disabled suffers.
Listen Now
Aspirin and Pets
Did you know that Aspirin can be toxic to your pet? Dr. Debbie dispels the myths about pain relief for your pet.
Listen Now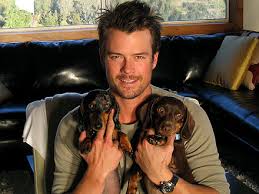 Josh Duhamel Guests
Besides a flourishing acting career, Josh Duhamel spends a lot of time speaking for the animals. He has a web series and he's back to talk about it...and to flirt with the ladies.
Listen Now
A Shot To The Tail
Don't be surprised if the next time your cat gets an injection, it's in the tail. Recent concerns have come up over treating rare, but potentially deadly injection site sarcomas. Some vets then shifted the site to the hind legs, since an amputation, if necessary, would be easier and more successful.
Listen Now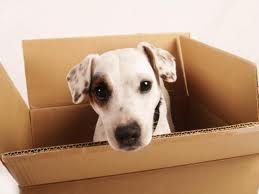 Pet ONLY Apartments
Octogenarian and Landlord Judy Guth only allows tenants with pets in her apartment complex. Is this discrimination? Judy doesn't care. And if one of her tenants loses their pet, she'll even take them out to dinner and then the shelter to find another roommate.
Listen Now
Pet Spending At All Time High
The American Pet Products Association reports we're shelling out nearly 60-Billion+ bucks a year on our animals. Research shows empty-nesters are now spending more on their four-legged children.
Listen Now

Read more about this week's show.
1091. Sharing Your Bed With Your Pet Leads to Bad Sleep Quality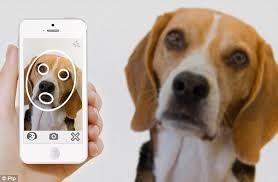 Using High-Tech To Find Homes
Adi Pinhas is using facial recognition technology in his new iPhone app. You'll upload a picture of the pet you want and it'll tell you all the adoptable animals that look like the original picture. The Verge Magazine uploaded a picture of Lady Gaga and got back an adoptable hamster.
Listen Now
Purina Compensates Victims Of Recalled Treats
Just a few weeks ago, both Petco and Petsmart said they would stop selling pet treats made in China. For the past 7 years, dogs and cats have been getting sick and many have died after eating imported chicken and jerky treats. Now, Purina Petcare and Waggin' Train have set up at $6.5-million-dollar fund to compensate pet guardians whose animals suffered.
Listen Now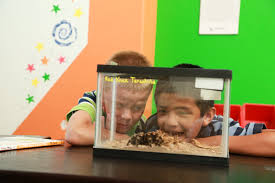 Pets In The Classroom
New research says kids learn better when their classroom has a pet. Even truancy is down. We all remember the class pet. And if you were lucky, the teacher let you take the guinea pigs home for the summer. Brent Weinmann of the Pet Care Trust is making sure all kids get an opportunity to have pets in their classroom.
Listen Now
Cure For Parvo?
Researchers may have literally stumbled on a way to treat the usually fatal Parvo virus. It happened when a pharmaceutical was looking for a way to save flocks of geese that were mysteriously dying. They discovered an antibody that's harvested from the yokes of geese eggs that can stop the Parvo virus in as little as two days.
Listen Now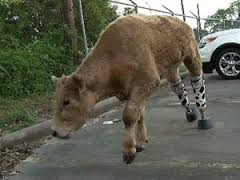 Calf Gets Prosthetic Back Legs
Kitty Martin love's her calf so much that she's put more than $40,000 into rescuing the steer after it's back legs were amputated because of frostbite. She's the Hero Person this week with a great story to tell about the human-bovine connection.
Listen Now
Sharing Your Bed With Your Pet Leads to Bad Sleep Quality
If you have a cat or dog, chances are he or she sleeps with you in bed. But new research says that sharing your bed with your pet can lead to bad sleep quality. Recently, at the annual meeting of the Associated Professional Sleep Societies, data was presented that showed at least 30% of pet owners say their pets wake them up at least once per night.
Listen Now

Read more about this week's show.
1090. Are American's Too Attached To Their Pets?
Parrots Helping Veterans with P.T.S.D.
Dr. Lorin Lindner founded Serenity Park, a unique sanctuary on the grounds of the Los Angeles Veterans Administration Healthcare Center. She noticed that the veterans she treated as a clinical psychologist and the parrots she had taken in as a rescuer quickly formed bonds. Men and women who had been silent in therapy would share their stories and their feelings more easily with animals.
Listen Now
Are American's Too Attached To Their Pets?
Psychological Scientist Dr. Clay Routledge believes young adults may be bonding with animals at the expense of vital human relationships. While the Animal Radio team may be divided on the health aspects of loving your pet "too much," there is one empirical fact; some of us have trouble prioritizing humans over animals.
Listen Now
Filthy Pet Food Facility
Mars markets canned dog and cat foods under the Pedigree, Cesar, Whiskas, Nutro and IAMS brands and problems over the past few years at their pet food production facility in Columbus, OH, are now becoming public. Food Safety News has revealed that the facility was crawling with an infestation of German cockroaches. Pet food from the plant also generated consumer complaints about finding hard plastic pieces in the pet food. A recall of the affected foods was issued, but inspections of the facility to check on how they remedied the problem found the company had not completed repairs as promised.
Listen Now
Gone to the Birds
We often celebrate our cats and dogs, but today it'll be about the birds. We'll focus on bad bird behavior and training your parrot of cockatoo. Dr. Debbie breaks the myths about bird food and explains the nutritional value of seeds vs. pellets.
Listen Now

Read more about this week's show.
1089. Please Don't Repo Fido - Lawmakers Ban Pet Leasing
Boy's Mission To Pet A Million Dogs
Gideon Kidd has a goal to pet a million dogs for his pet project. So far, the young boy has pet more than 750 dogs. He's chronicled his journey on Twitter, garnering over 200,000 followers. He'll tell us how it's going since we last spoke to him.
Listen Now
Please Don't Repo Fido - Lawmakers Ban Pet Leasing
Puppies sold in pet stores, most of which are sourced from puppy mills, are often accompanied by soaring sticker prices. To make the puppies appear more affordable, private lending companies are offering leasing plans. Miss a payment and they can repossess your pup. Bill Ketzer, from ASPCA Government Relations, is asking lawmakers to end this predatory practice.
Listen Now
Millennials Chose Pets Over Children
Millennials are less likely to become parents of "human children" because they are instead focusing on their pets. Apparently 44% of millennials are unsure if they want to have children, but their rate of pet ownership continues to rise. These animals are acting as a substitute for children according psychology professor Jean Twenge. This generation is half as likely to be married than the generations preceding it.
Listen Now
Convicted Deer Poacher Ordered to Watch Bambi Every Month For a Year

A Missouri judge has ordered a convicted deer poacher to watch Bambi at least once a month during the year he will be spending in jail. The man is actually one of four family members implicated in a three-year hunting operation that resulted in the deaths of hundreds of deer. The prosecutor said the family mainly stalked their prey at night, killing the deer and taking their heads and antlers, and then they abandoned the carcasses. The state's Department of Conservation called it a thrill and kill sport for the men. By the way, the one-year jail sentence was initially suspended in favor of a two-year probationary period. But the guy who now has to watch Bambi quickly violated the terms of his probation, leading the Judge to reinstate the original one-year sentence with the additional Bambi twist.
Listen Now

Read more about this week's show.
1088. Pet Piercing, Tattoos and Pet Friendly Houses, Oh My.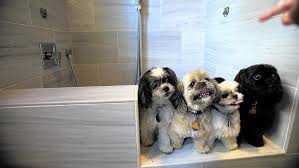 Pet-Friendly Housing
Standard Pacific Homes knows the 60-Billion-dollar pet industry has a place for homebuilding. 27 of their developments now include pet accouterments including a pet-spa and TV exclusively for Fido. Standard Pacific's Danielle Tocco explains what they're doing to cater to pet owners.
Listen Now
Heartworm Medication Causes Deaths
There are more worries about the dog heartworm medication Trifexis. So far, 965 complaints about dogs dying after taking Trifexis have been filed with the FSA over the last three and a half years. The drug's maker, Elanco, says it's sold 70-million doses and has found no link between the pill and any dog deaths.
Listen Now
No More Pet Piercing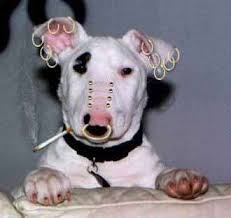 Assemblyman Carmela Garcia (Dem. N.J.) has written legislation that would outlaw piercings and tattoos on cats and dogs. Inspired by a lady that pierced her "gothic kittens," Garcia feels this ban would stop a burgeoning fad.
Listen Now
Pet Oxygen Masks
Does one size fit all? The Animal Radio Hero Person, Debra Jo Chiapuzio helps supply fire departments with life-saving oxygen masks for dogs and cats. She loves her job and has a great passion to teach others pet-first-aid.
Listen Now
Moving With Pets Can Be Pricey!
Apartments.com did the math in its Pet-Friendly Renting Trends Survey. It found that close to 80% of renters had to pay a deposit to have a pet and it was more than $200 per year in more than half the cases. About 64% of the people asked said they had a hard time finding an apartment that allowed pets even with a deposit.
Listen Now

Read more about this week's show.
1087. Boston Globe TV Critic Matthew Gilbert Investigates The Dog Park Dynamics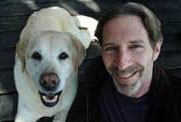 The Dog Park Phenomenon
Boston Globe TV Critic (a great gig if you can get it) Matthew Gilbert investigates the dynamics of dog parks. He didn't like dogs. In fact, he was afraid of them until his spouse introduced him to a dog that would forever change his view. Matt shares stories about the nutty fellow canine-lovers at his dog park.
Listen Now
Flea Wars
Animal Radio Vets Dr. Marty Becker and Dr. Debbie are armed with flea-ridding tactics. Did you know that there are over a dozen different kind of fleas? There's a difference between "cat" fleas and "dog" fleas. Most importantly, how do we get rid of them for good? We've got answers.
Listen Now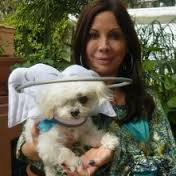 Muffin's Halo
Our Hero Person this week invented a bumper, or better described as a 'halo,' that protects blind dogs from bumping into furniture and other obstacles. Sylvie Bordeaux was tired of seeing her blind dog bash into stuff. With needle and thread in hand, she created a genius product that is helping vision-impaired pups from being discarded to shelters.
Listen Now
New Uses For Unwanted Fur
Now a national organization called Born Free USA has come up with a fantastic idea. It collected unwanted furs and sent them to wildlife rehab centers in Texas. California and Missouri where they were cut into small pieces and used for orphaned babies and injured animals to snuggle in.
Listen Now
Declawing Is Major Surgery
The American Veterinary Medical Association has amended it's policy to clarify that declawing is a major surgery that should only be performed as a last resort to prevent destructive clawing, but it stopped short of suggesting a ban on it. The new policy stresses the importance of educating cat guardians about normal feline scratching behavior, alternatives to declawing and that declawing is actually the amputation of the first digit of the cat's toes.
Listen Now

Read more about this week's show.
1086. Blasting Your Pet's Cremains Into Space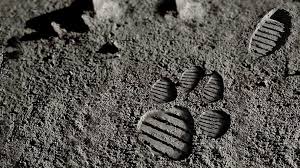 Pets In Space
Celestis Pet will shoot your pet's cremains into deep space, or to the moon, or even into orbit around the earth. The rocket and space technology company has been launching satellites and human remains for over a decade. Now, they want a piece of the 58-BILLION-dollar pet industry. Top Dog Stephen Eisele explains what you get for your $1,000. It's pretty impressive!
Listen Now
The Language of Dogs
TV Dog Trainer Justin Silver is back with his really funny friend, Dave Donnenfeld. Together they're 'righting' canine 'wrongs' wherever bad dogs and bad guardians need them. "Their book is the Rosetta Stone of Doglish," says Animal Radio host Hal Abrams.
Listen Now
Woman Does CPR on Bearded Dragon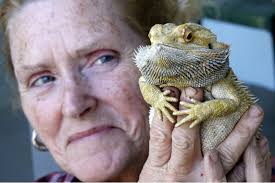 When you love your pet, you love your pet, no matter what breed or species he or she is. That explains the actions of a woman in Oregon. Sherrie Dolezal runs a bearded dragon rescue and came home the other day to see one of lizards named Del Sol floating unconscious in the pool. She got him out, started pounding on her back and doing chest compressions. She finally started CPR and he started breathing again. Del Sol and Sherrie are now doing just fine.
Listen Now
Big Choices For This Week's Hero
When his agent asked, "do you want to act or do you want to save animals," after he kept missing auditions, he chose to dedicate his life to the creatures. That makes Leo Grillo, the founder of DELTA rescue, our 'Hero Person.' He has over 1500 animals on 115 acres. He doesn't adopt-out any of these animals because his statistics say owners keep their animals only 2.5 year on average.
Listen Now

Read more about this week's show.
1085. Bob Barker Returns as Hero of the Week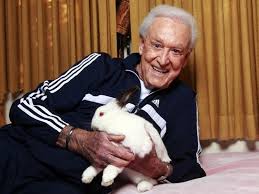 Bob Barker Back For Lucky 13
America's most recognized Animal Advocate, TV Host Bob Barker is back on Animal Radio for his thirteenth time. This time he's Animal Radio's Hero of The Week.
Listen Now
Do Pets Feel Jealousy?
From the "Duh" Department, a new study reveals that dogs are indeed capable of feeling jealousy. Who paid for the study? You did. What's next? A study to determine if dogs dream? Anyone who lives with animals knows that they are capable of many of the same feelings humans encounter.
Listen Now
Getting Rid of Tear Stains
Joey Villani brings his years of expertise to help you get rid of your pet's tear-stains with stuff from your pantry. The Dogfather unselfishly shares the groomer's tips you can do inexpensively at home - much to the disappointment of your other groomer.
Listen Now
Day 30 Eating Dog-food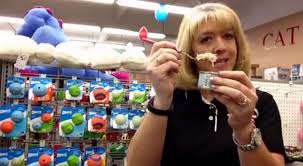 Dorothy Hunter made it to day 30 of eating dog food. It was all to prove a point about human-grade pet-foods. Animal Radio checked in on her throughout her stunt. Now we find out what she ate on day 30. While Dorothy first human-meal was a big-fat-cheeseburger, she admits to a shinier and healthier coat.
Listen Now
Divorce in a New Age
Divorce these days not only means splitting belongings and custody of the kids, it may also include visitation for the pet. In fact, that is now often the case when pet families are split-up. Vinnie Penn can't keep his mouth shut about this topic...or any other topic for that matter.
Listen Now
Dog and Baby
Bringing a human baby into your home requires lots of prep if you have pets. Dr. Debbie has what you need to know about introducing dog to baby so that your furry-friend will think of the screaming blob as a good friend. After all, you don't want your dog getting jealous?
Listen Now

Read more about this week's show.
1084. Heroes Behind Bars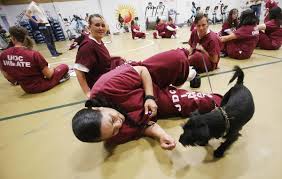 Hero Behind Bars
This week's Hero People are in prison. Female inmates are teamed up with a dog 24/7. Their mission is to train these shelter dogs to help autistic children. It's a second chance for the inmates, the dog and the child. Program Director Janette Thomas explains how the Pups in Prison initiative is a win, win, win!
Listen Now
Banning Hybrids
Animal Defense League's Daniel Lutz is petitioning the courts to outlaw exotic hybrids of wild-cats. He says cats have been responsible for 14% of all the world's extinctions since 1600. Will legislation make a difference in our ecosystem?
Listen Now
Evaluating Pet Insurance
Can pet insurance save you in a pinch? You don't have to go very far to find differing opinions on pet insurance. We'll give you two real life cases involving pet insurance. You decide. California will be the first state to regulate pet insurance.
Listen Now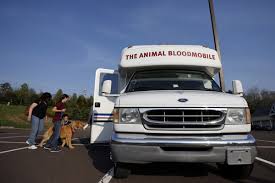 Animal Bloodmobile
Oh sure, you've seen the mobile blood banks that routinely troll for human blood. But you've probably never seen a mobile blood bank for dogs. Kim Marryott saw the need and now she manages a program in Pennsylvania that collects the twelve different canine blood types for transfusions and other life-threatening procedures.
Listen Now
Who's Your Daddy?
If you have a mixed breed dog, you might consider getting him or her a DNA test. Not only will you find out just what combination of breeds went into your best friend, but Dr. David Linzey of the North Carolina Veterinary Medical Association says you might find out some valuable health information. But are these tests accurate. Animal Radio tested them - with different results.
Listen Now

Read more about this week's show.
1083. Woman With Eating Disorder Saved By Dog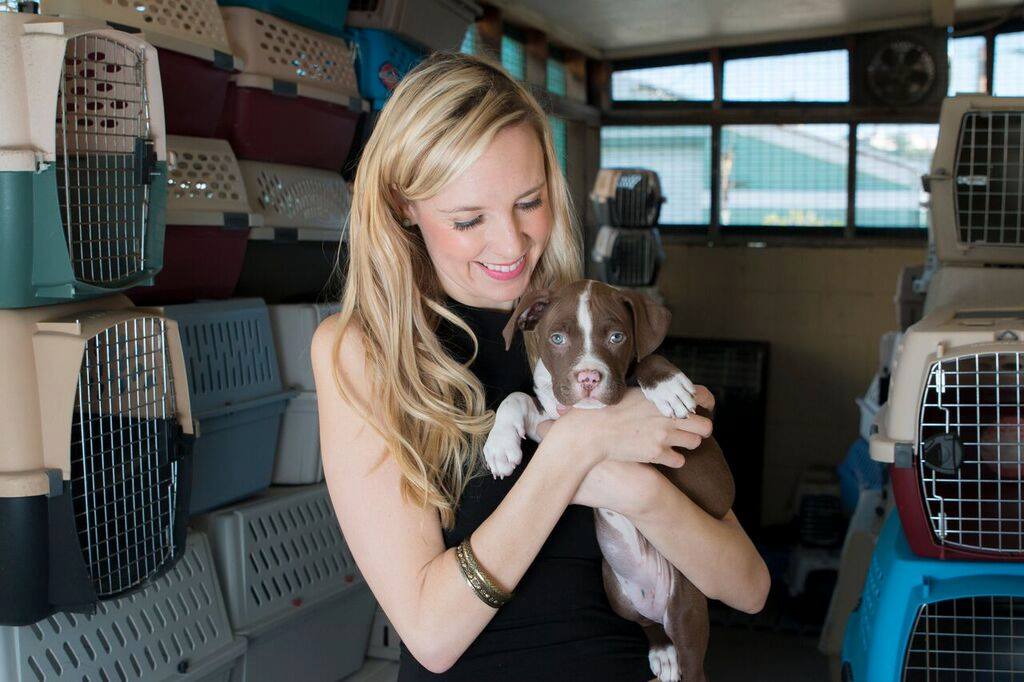 Pound for Pound
Shannon Kopp spent the good part of a decade with an eating disorder. She would eat large amounts of food and then vomit 20 times a day. No therapist, doctor, or even rehab could cure her. She didn't find relief until she met a dog.
Listen Now
Pet Insurance Company Fined $150,000
The Washington State's Insurance Commissioner has fined a pet insurance company, American Pet Insurance, which goes under the name Trupanion, $150,000 for violating state laws. The violations include a failure to cancel policies in a timely manner in cases such as a pet's death, after a customer no longer owned a pet and when the pet owner canceled a policy.
Listen Now
TSA Rejects
Alan Kabel tells us about dogs that were trained to work for TSA but ended up failing their certification. Now, these animals are finding new homes through a unique adoption program.
Listen Now
Do Dogs Love Us or Do They Just Want Our Food?
In an experiment further investigating the relationship between humans and dogs, researchers wanted to find out if it is a true bond or a love of food. They found most dogs anticipate the praise of their owner as much or more than a food reward.
Listen Now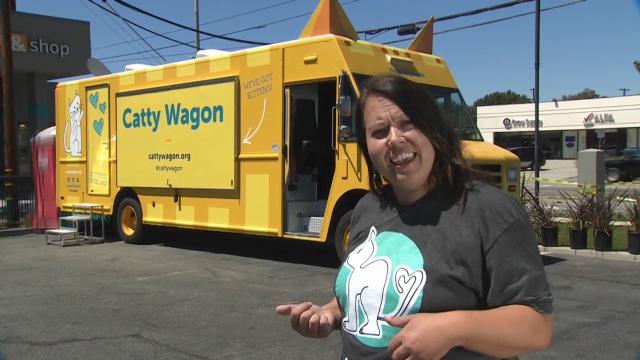 Catty Wagon
Aimee Gilbreth comes up with some pretty unique ideas to raise money for her animal welfare organization. On the heels of the successful '6 Packs & 9 Lives' calendar featuring buff men with cats, now she's unleashed the Catty Wagon, adopting felines from a converted food truck that looks like an orange kitty.
Listen Now
When To Change Your Vet
Just like any business, there are always people that give it a bad name. Same with Veterinarians. Animal Radio Veterinary Correspondent Dr. Marty Becker has a list of red flags you should look out for. If you see one, you need to re-think your vet?
Listen Now

Read more about this week's show.
1082. She's Eating Pet Food For A Month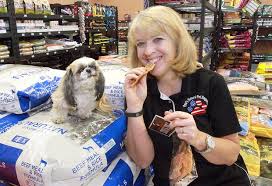 Eating Pet Food
Dorothy Hunter is so confident the food she sells in her story in healthy that she's eating nothing but pet-food for 30 days. We'll find out the inspiration for this stunt and exactly how she is faring 13 days in. So far, the only issue seems to be a mild case of flatulence.
Listen Now
Woman Finds Wedding Ring After 6 Years - Thanks To Her Dog!
A woman in Wisconsin is happily wearing her wedding ring again, 6 years after it disappeared.  Lois Matykowski was devastated when her ring first disappeared and even checked her dog's poop for a couple of weeks with no luck. The mystery was solved after Tucker ate a popsicle stick. You'll have to listen to find out how this ends.
Listen Now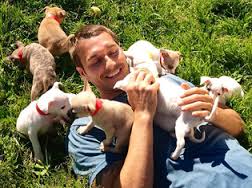 CBS's Lucky Dog
Brandon McMillan comes from a family of circus performers and is the host of CBS's new Saturday morning show, "Lucky Dog." Each week Brandon takes a shelter dog and trains them for a prospective new home. The program follows the entire process until the dog gets into his/her new forever home.
Listen Now
Top 10 Bird Dangers
Who would've thought it could be so easy to accidentally kill your bird. If you own a bird, or maybe planning to get one, you'll need to hear the Top 10 Bird Dangers from Dr. Laurie Hess. You might be surprised at the hazards lurking within your household.
Listen Now
14 Year-Old Hero
This week's Hero Person is 14 year-old Nicholas Nash. He helps find homes for adoptable animals and is building a shelter on his family land. A young person so passionate about the health and happiness of our four-legged friends - serves as a great model for future generations.
Listen Now

Read more about this week's show.
1081. Lassie Is Still Alive. WTF?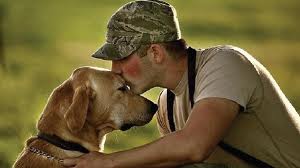 Pets for Vets
Clarissa Black is this week's Hero Person. She created a service that matches returning soldiers with adoptable dogs. Some of our servicemen suffering from PTSD find the dogs to be extremely comforting and an important part of their recovery and rehabilitation.
Listen Now
Haatchi & Little B
Owen and his dog Haatchi have gone viral on YouTube. It's the story of a little boy that overcomes his disease with the help of a dog. Owen's father, Will Howkins tells the intriguing story behind the boy and his dog.
Listen Now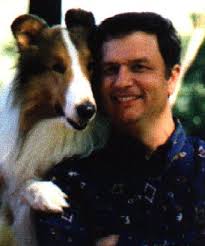 Man's Best Hero
Prolific author Ace Collins entertains with warm and fuzzy conversation about his latest book that celebrates exceptional dogs. And as Lassie's biographer, he has stories. Not only is Lassie alive, but SHE is now ten generations old.
Listen Now
Does Phone Warranty Cover Pet Damage?
There was a study done to see how many pet owners have had their dog or cat damage or destroy one of their electronic gadgets. The study found that male dogs are 86 times more likely than a female dog to wreck a gadget. So, the question, does an extended warranty cover pet damage? Turns out in many cases, they do.
Listen Now
Lady Gaga Under Fire From PETA
Do you dress up your dog? What about accessorizing your dog with a little jewelry? Pop star Lady Gaga has come under fire from PETA for putting some bling on her dog.
Listen Now

Read more about this week's show.
1080. Cowboy Poet Baxter Black, Prince Lorenzo Borghese and Shark Tank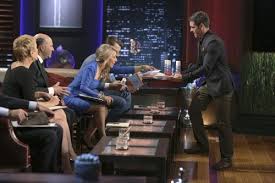 Pet Inventions on Shark Tank
Abe Geary pitched his pet-related idea to the sharks on ABC's Shark Tank. He ended up turning down an offer that required too much equity. Now he's on Animal Radio to share his Pet Paint with listeners. Abe tells us what it was like for him on the prime-time blockbuster show. His mere appearance on the TV show has driven sales.
Listen Now
The Prince Returns
Prince Lorenzo Borghese is back. This time we clear up any confusion about being related to Napoleon. Since being on the TV reality show The Bachelor, almost a decade ago, he's been actively involved with his high-end boutique pet line, and he's been advocating for our furry-friends.
Listen Now
Dangerous Dog Registry
Orange County California officials are proposing a website, similar to the Sexual Offender Registry for humans, except for "Dangerous Dogs." Proponents say there are approximately 150 dogs in the city that have either maimed or killed people. A Database would let neighbors know if there is a dangerous dog living in their area.
Listen Now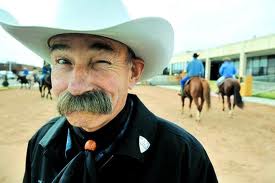 Cowboy Poet Veterinarian
Perhaps you've already had a chance to hear Baxter Black on NPR or The Tonight Show. A former veterinarian turned poet, entertainer and philosopher - you will be thoroughly entertained by this odd character and his turkey tribute.
Listen Now
Mints for Fido?
Vinnie Penn was in line at Petco, he saw "Doggie Mints" as an impulse purchase item. Which led him to thinking, why? Who is the person that is feeding their dog mints for their breath? Aren't they supposed to have bad breath?
Listen Now

Read more about this week's show.
1079. Yes, Your Pet Could Be Bi-polar Or Schizophrenic.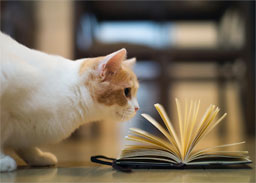 Animal Madness
Can our pets suffer from the same psychological illnesses as humans? How did Prozac find its way into veterinarian's offices? What good is anthropomorphizing? Laurel Braitman has answers to these burning questions.
Listen Now
Pet Food Myths
With our pet-store shelves stocked to the ceiling with a confusing array of pet-foods, does it really make a difference if you feed your dog something cheap off the shelves of Wal-Mart? You might be surprised at the answer. Animal Radio Veterinary Correspondent Dr. Marty Becker reveals the truth behind pet-foods.
Listen Now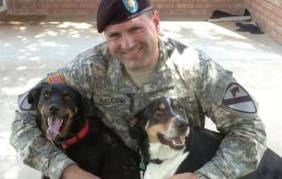 Hero People
Our new segment celebrating those that do good for the animals is getting high-acclaims. This week we're spotlighting Linda Spurlin-Dominik. She helps care for pets of deployed military personnel.
Listen Now
Fish Oil and Coat
Joey Villani wants to dispel the rumor that Fish Oil will make your dog's coat shiny. In fact, it could have damaging affects because it clogs pores. The Dogfather will help you determine what supplement, if any, you really need.
Listen Now

Read more about this week's show.
1078. Dating For Pet Owners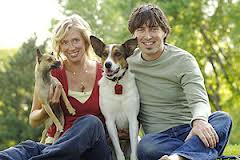 Dating for Pet Owners
Kris Rotonda created an online dating website specifically for dog owners. He says if he's going to date anyone, they've got to love his dog. And let's face it, single dog guardians have a rougher time of it because of their furry-children.
Listen Now
Saving Pit-Bulls One at a Time
The Animal Radio® Hero Person this week spends his mornings outside the Los Angeles Coliseum giving out free training to dog owners...and especially pit-bull parents. At times Cornelius Austin "The Dog Man" will have up to 50 people at his free clinic. Cornelius wants you to know that pit-bulls are getting a bad rap! His goal is to train the owners because he believes they can make a difference with their dog's temperament.
Listen Now
Safety Guidelines For Pet Harnesses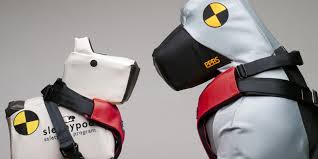 The Center for Pet Safety is behind this first scientific approach to pet product safety in the U.S., providing guidelines for vehicular pet-restraint systems. The Center has even created a series of Crash Test Dogs, just like the Crash Test Dummies that are used by auto makers to check out the effectiveness of safety features in cars.
Listen Now
Pet- Friendly Homes
Standard Pacific Homes is building and selling homes with amenities that not only cater to people, but to dogs in 27 of its 190 developments from Florida to California. The most lavish features a 170-sq. ft. pet paradise with a step-in wash station, handheld sprayer and leash lead, tile walls and floors, a drying area with a commercial-sized pet dryer, a water station, automated feeders, bunk-style bed, cabinets for toys and treats, an attached puppy run and, of course, a flat screen TV.
Listen Now

Read more about this week's show.
1077. Why Your Insurance Company Hates Your Dog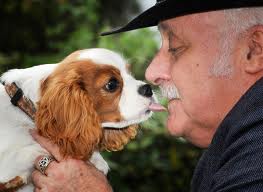 Blacklisted Breeds By Insurance Companies
Dr. Stanley Coren is back! This time he's toting his research about the breeds of dogs that are being blacklisted by homeowners and liability insurance. Allstate claims one third of their claims last year included a dog.
Listen Now
Thriller Author Hero of the Week
Author Stan Yocum is the Hero Person this week because he spends countless hours training & fostering service dogs for Canine Companions for Independence. After bonding with these awesome animals for 18-months, Stan must say "goodbye" when they go to their forever home.
Listen Now
More Companies Offer Pet Insurance
Health insurance is an important benefit at work, now one in every three Fortune 500 companies is offering Pet insurance. Those companies include Chipotle Mexican Grill, Delta Airlines, Microsoft, T-Mobile and UPS. Some of the companies even pay 100-percent of their employee's pet insurance premiums.
Listen Now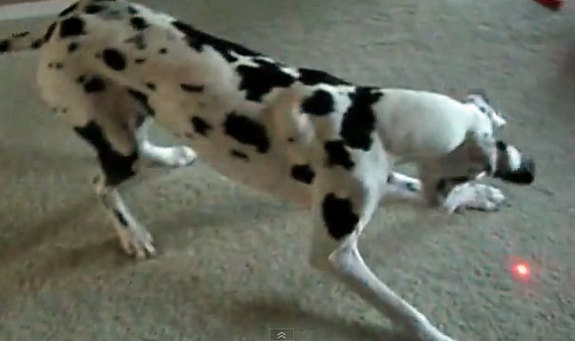 Laser Pointers Can Cause Psychological Problems
Most dogs and cats love to chase laser pointers, but they could have some unintended consequences on your pet's psyche. Dr. Nicholas Dodman says that if you use a laser pointer too often, your dog can get so obsessed with chasing the light that they develop behavior problems. Never getting to the point of actually catching the 'prey' can drive a dog slightly nuts.
Listen Now
New Pet Mixers To Meet Your Mate
If you're single and ready to mingle, you can attend one of the pet-friendly mixers being hosted by Petsmart Charities and Match-dot-com. They're being held all over the country this summer.
Listen Now

Read more about this week's show.
1076. What Your Dog Isn't Telling You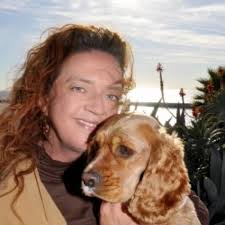 What Your Dog Isn't Telling You
Dogs and cats generally don't exhibit pain. This is a trait designed mostly to protect themselves in the wild. However, research now shows that when they are alone in a room they do show signs of pain, until someone enters the room. Dr. Annie Forslund tells us how to recognize pain in our pets.
Listen Now
Stores Stop Selling Chinese Made Treats
You've probably heard about the toxic treats from China that have been recalled. The FDA says the treats have been linked to reports of over 5,000 cats and dogs getting sick and over 1,000 dogs dying. Now, both Petco and Petsmart say they're going to stop selling Chinese-made treats.
Listen Now
Pilots n' Paws
Over 3000 volunteer pilots fly 250 mile jaunts to bring adoptive animals to new homes or hospitals. This non-profit agency regularly moves animals from dogs and cats to donkeys. Kathleen Quinn Charleston explains the Pilots n' Paws mission.
Listen Now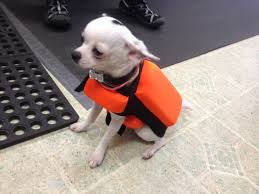 Spike Bite
Great invention or insane idea? You decide if Johnny Dumas has a sensible solution to prevent dogs from attacking your dog. He's designed a spike-filled coat of armor that protects the vital organs against bites.
Listen Now
Find The Right Pet Match With Your Smart Phone
Superfish, a Palo Alto-based startup, created an app called PetMatch that lets you look for adoptable pets in your area based on photo technology. You upload a picture of the pet you wish you could find (it might be a dog you see at the park or maybe a cat just like one you used to have). PetMatch then does an image recognition search of similar, adoptable pets in your area.
Listen Now

Read more about this week's show.
1075. A Really Strange Way To Bond With Your Cat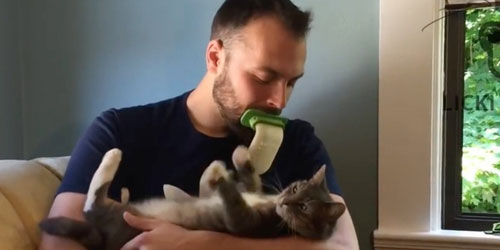 Introducing the Lickibrush…OMG!
Have you ever wanted to lick your cat? We all know grooming has incredible bonding effects. Tara O'Mara and her hubby Jason invented an over-sized tongue shaped brush that humans may put in their mouth and then groom their kitties, just like their mom. They've almost raised the $36,000 in a Lickstarter.... we mean Kickstarter campaign. See the brush in action.
Listen Now
Stopping Cancer Early
Animal Radio's Pet World Insider Robert Semrow lost two of his furry-companions to cancer. He may have been able to avoid the disease if he had caught it at an earlier stage. Today, he will be sharing tips that could help you tackle cancer before it becomes a menace.
Listen Now
Summer Swimming
Our dogs love the water! Summertime usually means lots of chances to go swimming in the ocean, lakes and swimming pools. But each one has inherent risks, especially lakes. Dogfather Joey Villani will tell you what you need to know before your dog takes the dive.
Listen Now
Meet Justin Beaver
Brigette Brouillard lives in Kentucky where she rescues and rehabs wild animals. At any moment you could see an opossum scurrying through the house or 'Justin Beaver' building a dam out of toys and household furniture. One of her two human children are on-board, even following in her footsteps. The other wants nothing to do with mom's hobby. Brigette tells her story like any proud rodent mama would!
Listen Now
Vet Student Saves Dog from Euthanasia
A visiting medical student at an Oregon animal hospital found a tick hidden behind a dog's ear right before she and a veterinarian were scheduled to put the dog to sleep over his ailing health and paralysis. The owners of 10-year-old Ollie the Sheltie noticed he was lethargic and not getting around well following a hiking trip in Oregon. They took him to their regular vet for tests, but they could not figure out what was wrong. Ollie's sickness was a very rare condition called tick paralysis.
Listen Now
Spay/Neuter Timeline - Jury Still Out
Lori Brooks reports on a new study published in the journal Veterinary Medicine and Science finds that neutering or spaying German Shepherds before one-year of age triples the risk of one or more joint disorders, particularly for cranial cruciate ligament, or CCL, tears. Another study revealed a four times greater increase for joint disease is also true for Golden Retrievers spayed or neutered before one year old, and a two-times increase for Labs.
Listen Now

Read more about this week's show.