Catch Animal Radio in bite-size pieces. Introducing Animal Radio Highlights available from iTunes and iHeart Radio.
Animal Radio® Show #991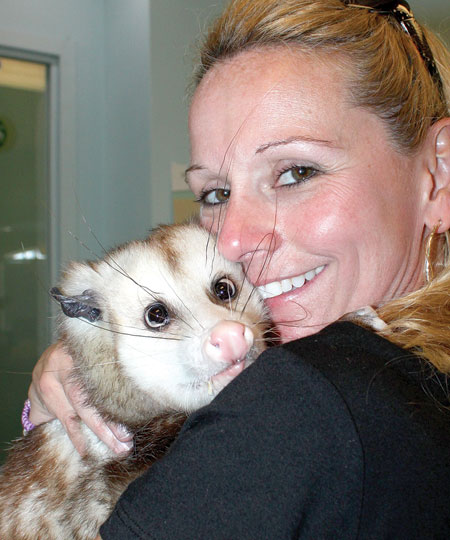 #OpossumLivesMatter
Opossum guardian and advocate Lea Murray is mother to several opossums, including Kricket, the Fruit Loop eating marsupial in this viral video. Lea is outraged about a recent Inside Edition broadcast that painted Opossums as a typhus vehicle. She says the much maligned and misunderstood critter is actually good for humankind.
Listen Now
AVMA Release Latest Stats On Pet Ownership
Pet ownership is on the rise with dogs leading the way and large increases in the number of less traditional pets like chickens and lizards. 57% of all U.S. households have a pet. The state with the honor of having the most pets is...drum roll please...Wyoming.
Listen Now
No Chainmail Gauntlets Needed
Trimming your cat's nails may not be your favorite activity, but it's truly important for their health. Joey Villani has tips to make it a little easier and less bloody. It doesn't need to be a big deal for you or your cat.
Listen Now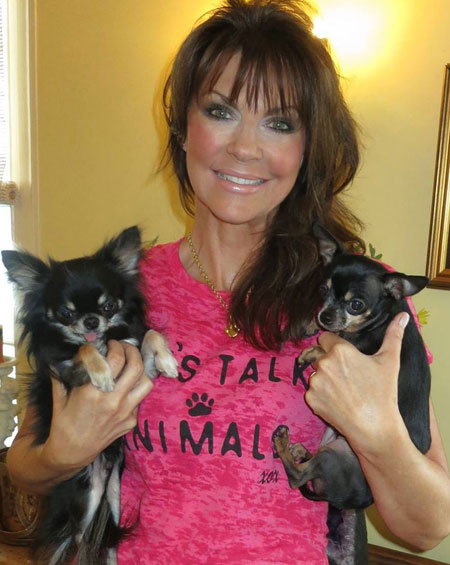 What It's Like To Be Bitten By A Pit Bull
Denise James loves animals. She also loves talking about them.... a lot! Her love for dogs was not soured when she was bit in the face by a pit-bull. She'll tell us what went wrong and how to avoid being a dog treat.
Listen Now
Pet Hoarding On The Rise
A new study, published in the journal Psychiatry Research, takes a look at the motivations of people who hoard animals. This latest study suggests that animal hoarding should be classified as an independent disorder with the hope of developing specialized treatments to help these people cope with the compulsion to collect critters. Animal hoarders acquire and live with dozens or even hundreds of creatures in their homes, causing suffering for both the hoarder and animals. In the United States, authorities discover between 900 and 2,000 cases of animal hoarding every year.
Listen Now





Animal Radio is a proud supporter of Fido Friendly's 'Get Your Licks on Route 66' Adoption Tour
Animal Radio® Show #990

CBD for Pets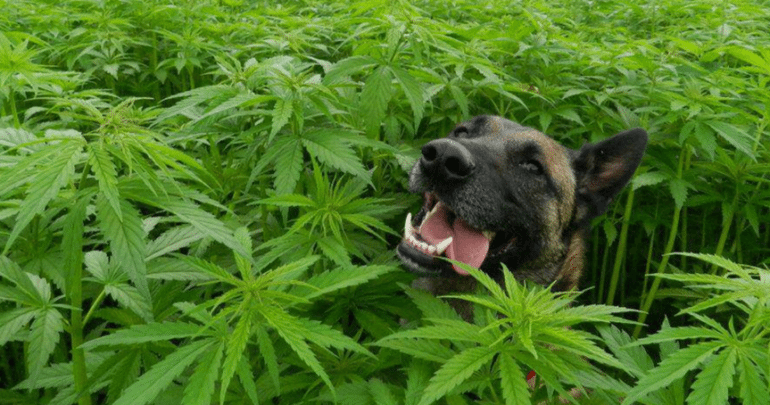 You've probably heard about CBD, or Cannabidiol, a cannabis compound boasting significant medical benefits. Research on the safety and efficacy in pets is still in its early stages according to Dr. Joe Wakshlag. He'll help us parse out all the claims and navigate the double-talk.
Listen Now
Selfies Include Pets
Pet owners are being asked if, and why, they include their cat or dog in selfies posted to social media as part of new research into our relationships with our pets. Dr. Lori Kogan, of Colorado State University, said the study indicated 50% of pet owners had their pet as their feature photo on their devices and that behavior offers insights into the close bonds between people and cats and dogs.
Listen Now
Put Your Phone Down and Stop Ignoring Your Pet
New data from USC's Annenberg Center shows that on average Americans spend nearly 24 hours per week online. Research suggests that pets may get anxious and even depressed when we spend too much time on our smartphones.
Listen Now
Skunked
"The worst thing you can do when your dog has been sprayed by a skunk is to use tomato juice." That's according to Animal Radio's very own 'Dogfather' Joey Villani. Besides not being effective, it's also pretty messy. But fear not! Joey has the perfect recipe of household products to fix this smelly problem.
Listen Now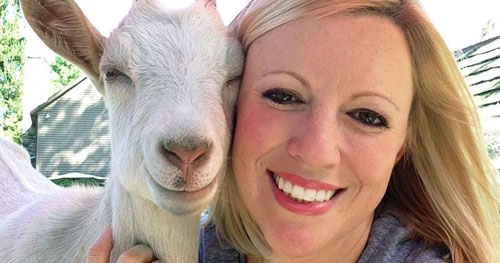 Peace, Love, Goats of Anarchy
Leanne Lauricella gave up her NYC corporate job, traded in her Mercedes for a pickup truck, and decided to care for handicapped goats. She'll never look back! She says it was the best decision ever. She has taken-it-up a level by integrating her love for goats throughout social media. The Goats' newfound online fame landed them on Rachael Ray. Leanne has even published 6 books.
Listen Now
Chicken-Nugget Eating Alligator Evicted From Home
Authorities in Kansas City, Missouri, discovered an unexpected occupant when they went to evict a man from his grandmother's home. Inside the home, police found a 7-foot, 200-lb. alligator. The grandson said the pet gator was only 15 inches long four years ago and grew bigger over time on a steady diet of chicken nuggets. He added the alligator is afraid of the dark and thunderstorms.
Listen Now





Animal Radio® Show #989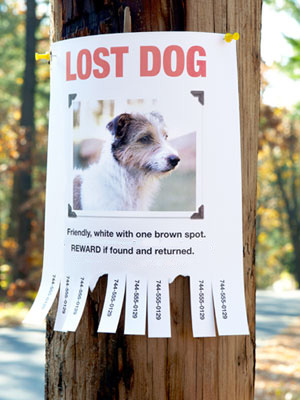 Have You Ever Lost A Pet?
It happens to the best of us. Your cat or dog makes a dash for the door and suddenly you find yourself posting "Lost Pet" signs throughout the neighborhood. The Executive Director of Pet FBI, Leslie Poole will share tips to ensure a fast and happy reunion with your pet.
Listen Now
Cat Con Scheduled For The Rocky Meowtain Region
No stranger to Animal Radio, cat crazy Brandon Zavala tells us his plans for an incredible convention of cat lovers and famous kitties. The Snowcat Convention will be a 2-day event celebrating the splendor of cats and the humans that love them.
Listen Now
Study Reveals Pets Can Tell Time
Are you taking your sweet time when getting your pet's meals ready? Fluffy and Fido are on to you and they can tell when you are dawdling. A new study from Northwestern University has found some of the clearest evidence yet that animals can judge time. Lori Brooks reports.
Listen Now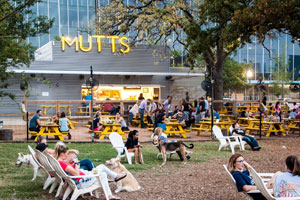 Make $100 An Hour Petting Puppies
Mutts Canine Cantina, which opened its first location in Dallas, Texas, is looking for its first-ever "MUTTS Puptern" for their new location. The position will pay $100 an hour to pet puppies at their new Fort Worth, Texas location. Qualified applicants had to post a photo or video that showed their puppy petting skills and why they€™re the best fit for the position.
Listen Now
Holiday Gifts: Make Your Pet A Star
If you've already begun your holiday shopping and have a pet lover on your list, here's an idea for a gift that they probably don't already have, a Petlandia Personalized Story Book. Make any pet the star of a personalized, custom storybook. Using a simple online tool at Petlandia.com, you can create an adorable lookalike of any dog or cat in just a few clicks. The likeness of the pet then stars in its very own 36-page personalized storybook, which sells for $30.
Listen Now
Animal Radio® Show #988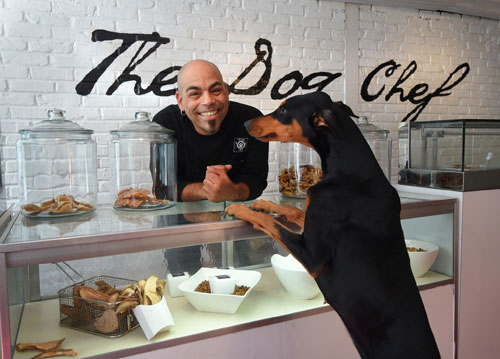 The Raw Debate
Chef Kevyn Matthews, also known as the Dog Chef (Dogs 101/DOG-TV) is doing a booming business cooking for dogs in the Northeast. He makes nutritious meals that focus on healing certain ailments. He'll debate the pros and cons of a raw diet with Dr. Debbie.
Listen Now
Mercury In Your Pet Food
Postdoctoral Scholar Dr. Sarrah Dunham-Cheatham randomly sampled 100 pet foods. 16 of those samples had mercury concentrations that were well above the maximum tolerable limit. That's not the only thing she found.
Listen Now
Regulating Groomers
Hot on the heels of fatal grooming incidents at Petsmart and Petco, legislators are fast-tracking groomer certification for the unregulated business. Animal Radio's very own groomer, Joey Villani is helping to push this legislation through. He'll explain what is currently happening in New Jersey, and how that will become a model for the nation.
Listen Now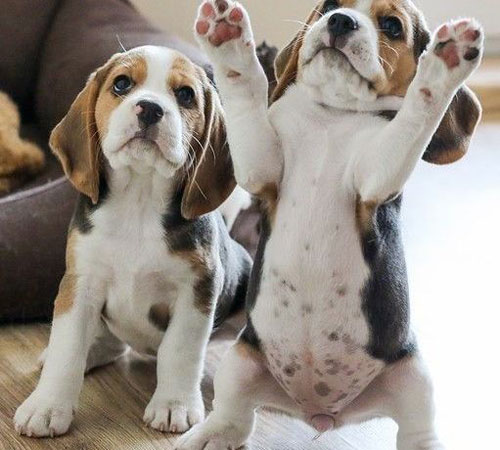 When Are Puppies The Cutest?
Everyone knows puppies are cute, but did you know that people find puppies at their cutest stage at eight weeks of age? Experts at Arizona State University's canine-science laboratory now say they have discovered that Peak Puppy Cuteness serves important purposes and might even play a fundamental role in the bonding between a puppy and its adoptive owner.
Listen Now
Tesla Offering Unique Dog Friendly Features
One of Tesla's new car features includes a computer program that stops the car's interior from exceeding a certain temperature. A future update to it may include a special 'Dog Mode,' which would display a message warning passers-by not to panic if they see a pet inside a parked vehicle. That future update could also include a display of the current interior temperature so well meaning strangers don't break the car's window to rescue your pup. The temperature-regulating feature is called Cabin Overheat. It was rolled out to Tesla vehicles via a software update in June.
Listen Now

Animal Radio® Show #987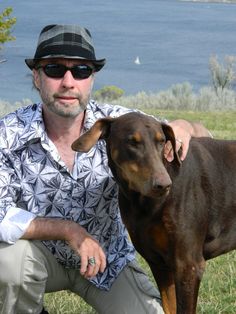 Getting "Wild" With Singer Paul Rodgers
Front man for the band Bad Company, Free and The Firm, singer, songwriter Paul Rodgers is an extreme supporter of our four-legged friends. Aside from the 6 cats and a dog at home, he sponsors moose, bears, coyotes, foxes, a lynx, a bobcat and raccoons. "Supporting animals, in any way that one can, restores the soul," say Rodgers. His wife and obvious muse, Cynthia joins Paul for this interview.
Listen Now
How Dogs Process Words
Scientists at Emory University in Atlanta, Georgia, have conducted one of the first studies using brain imaging of dogs to figure out how they process words, specifically words they've been taught to associate objects like a ball. Neuroscientist Gregory Berns says, "We know that dogs have the capacity to process at least some aspects of human language since they can learn to follow verbal commands but, previous research suggests dogs may rely on many other cues to follow a verbal command such as gaze, gestures and even emotional expressions from their owners."
Listen Now     
Same Sex Penguin Partners
A few months ago, staff at the Sea Life Sydney Aquarium in Australia noticed a new romance blossoming between two male Gentoo penguins named Sphen and Magic. They've been spotted going for swims together and bowing to one another, a sign that they were both interested in being more than just friends. Now, the same-sex penguin partners have taken their relationship to the next level and are incubating a foster egg taken from another nest.
Listen Now
Rabies Outbreak
Health officials in Florida have issued a 60-day alert in Miami-Dade County after a second cat has tested positive for rabies this year. An earlier alert was issued following the discovery of the first rabid cat in North Miami Beach. Because of these cases, one person is receiving rabies treatment after trying to deal with an unvaccinated stray cat. Another person is being checked following a cat scratch. Beside the two cats, six rabid raccoons were found on Miami Zoo land over the summer.
Listen Now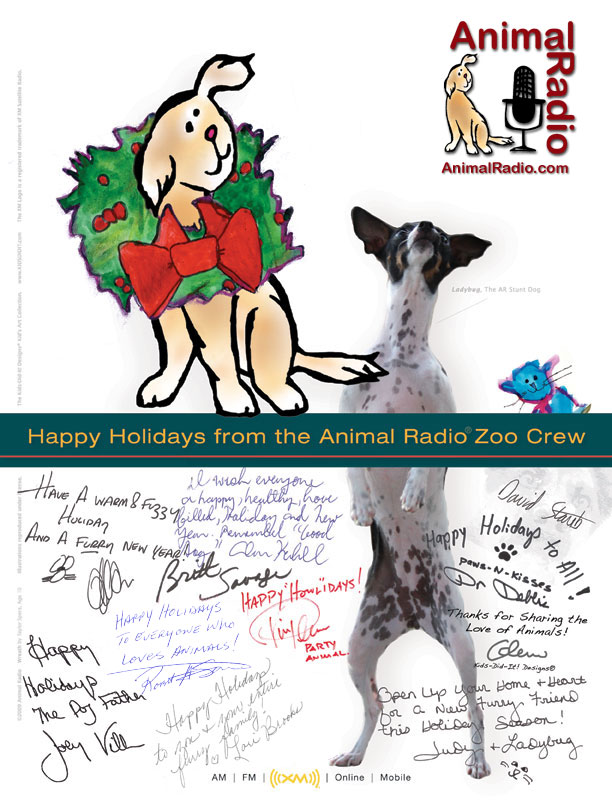 So many ways to listen to Animal Radio®. We're on 133+ AM/FM stations, the Animal Radio® App for iPhone/Android, iHeart Radio, iTunes, Stitcher, TuneIn, Spreaker and Podcast. We're available wherever you are!

Listen to Animal Radio LIVE anytime with the FREE Animal Radio App for iPhone / Android. Plus, you'll get notifications anytime there is a recall or news that affects you and your pets.


---
Copyright 2001-18 Animal Radio®, its logo and Animal Radio Network(TM) are registered trademarks of Animal Radio Network LLC. All rights reserved. Submissions for newsletter, programming, editorial comments and opinions may be sent to: YourVoice@AnimalRadio.com. See our website for additional information.