Grab your Pets for a Warm and Fuzzy Break from the Choas.
Happy Thanksgiving from your friends at Animal Radio.






Animal Radio® Show #1096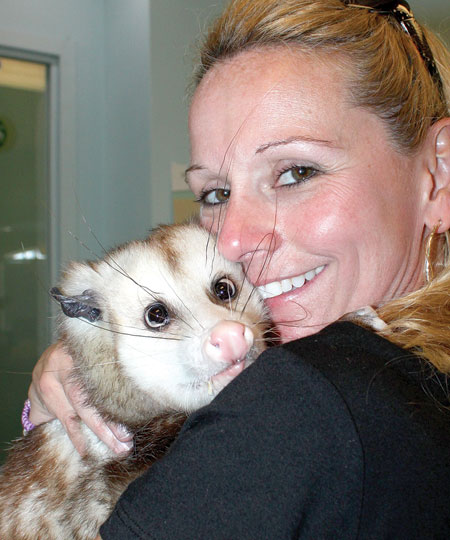 #OpossumLivesMatter
Opossum guardian and advocate Lea Murray is mother to several opossums, including Kricket, the Fruit Loop eating marsupial in this viral video. Lea is outraged about an Inside Edition broadcast that painted Opossums as a typhus vehicle. She says the much maligned and misunderstood critter is actually good for humankind.
Listen Now
AVMA Release Latest Stats On Pet Ownership
Pet ownership is on the rise with dogs leading the way and large increases in the number of less traditional pets like chickens and lizards. 57% of all U.S. households have a pet. The state with the honor of having the most pets is...drum roll please...Wyoming.
Listen Now
No Chainmail Gauntlets Needed
Trimming your cat's nails may not be your favorite activity, but it's truly important for their health. Joey Villani has tips to make it a little easier and less bloody. It doesn't need to be a big deal for you or your cat.
Listen Now
What It's Like To Be Bitten By A Pit Bull
Denise James loves animals. She also loves talking about them.... a lot! Her love for dogs was not soured when she was bit in the face by a pit-bull. She'll tell us what went wrong and how to avoid being a dog treat.
Listen Now
Pet Hoarding On The Rise
A new study, published in the journal Psychiatry Research, takes a look at the motivations of people who hoard animals. This latest study suggests that animal hoarding should be classified as an independent disorder with the hope of developing specialized treatments to help these people cope with the compulsion to collect critters. Animal hoarders acquire and live with dozens or even hundreds of creatures in their homes, causing suffering for both the hoarder and animals. In the United States, authorities discover between 900 and 2,000 cases of animal hoarding every year.
Listen Now

Read more about this week's show.

Introducing Chewy Pharmacy - Free Shipping on Pet Meds!
Animal Radio® Show #1095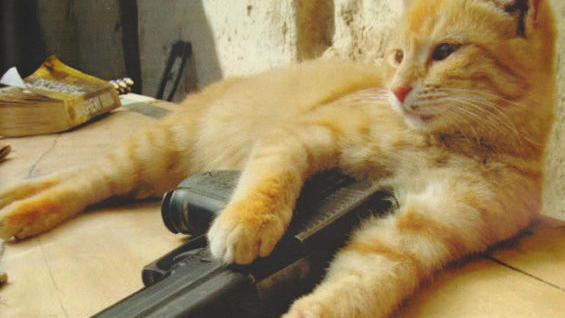 Talk To Your Cat About Gun Safety
Zachary Auburn is on the show to deliver an important message. He wants you to know how to talk to your cat about gun safety, abstinence, drugs, Satanism, and other dangers that threaten their nine-lives. Zach believes we can make our cats - and America - great again.
Listen Now
Music for Cats Topping Charts
A special music album created just for cats is being lapped up by humans too, and has topped two classical music charts on Amazon and iTunes. Despite being allergic to cats, American cellist David Teie released, "Music for Cats," featuring five instrumental compositions after raising more than $200,000 on Kickstarter. On the album, bird chirping accompanies his cello playing along with purring noises based on his theory which he researched for two years, that mammals have an intuitive response to sounds present in their early development.
Listen Now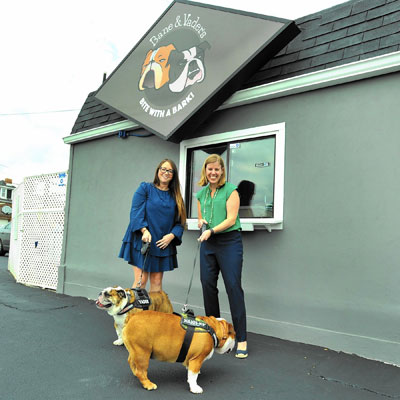 Drive-Thru Restaurant For Dogs
Bane and Vader are a couple of gentle, barrel-shaped bulldogs. They're also the namesakes of a unique new business in Easton, Pennsylvania, "Bane and Vader's Drive-Thru Restaurant," exclusively for dogs. Pull up and order a FreshPet meal with your choice of add-ins including fruits, vegetables, eggs, and peanut butter. You might even want to take home some doggie ice cream for dessert. Their mom, 30-year-old Amanda Brown, left her job as a pharmaceutical sales representative, but she's back to work making what she calls Yappy Meals and Bow-Wow Bowls for motorists who want to treat the pooches to something special. Her idea came from a survey that found one in six restaurant drive-thru customers picks up something for a dog, too. While some restaurants offer special menu items for dogs, In-N-Out Burger has a special unseasoned Pup Patty served in a doggy bag and Starbucks offers a small cup of whipped-cream called a Puppuccino, Bane & Vader's is strictly for the dogs. It has no special menu items for humans.
Listen Now
Airport Hires Therapy Dogs
With the crowds, and the lines, flying can be stressful. So, the Albuquerque New Mexico airport has come up with a way to calm you down when you travel. More than a dozen therapy dogs are joining the thousands of passengers at the airport. One of them is known as "Turbo," and he loves people. He especially loves to lick guys with beards. Turbo is one of 15 certified therapy dogs and K-9 ambassadors now giving peace to stressed out travelers. Thanks to the 70 people who volunteer their time to handle the dogs, the program will be expanding the number of therapy dogs soon.
Listen Now

Read more about this week's show.

Introducing Chewy Pharmacy - Free Shipping on Pet Meds!
Animal Radio® Show #1094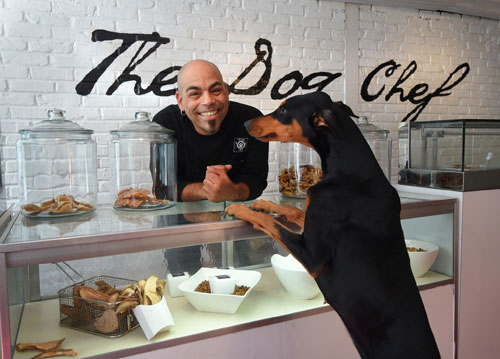 The Raw Debate
Chef Kevyn Matthews, also known as the Dog Chef (Dogs 101/DOG-TV) is doing a booming business cooking for dogs in the Northeast. He makes nutritious meals that focus on healing certain ailments. He'll debate the pros and cons of a raw diet with Dr. Debbie.
Listen Now
Mercury In Your Pet Food
Postdoctoral Scholar Dr. Sarrah Dunham-Cheatham randomly sampled 100 pet foods. 16 of those samples had mercury concentrations that were well above the maximum tolerable limit. That's not the only thing she found.
Listen Now
Regulating Groomers
Hot on the heels of fatal grooming incidents at Petsmart and Petco, legislators are fast-tracking groomer certification for the unregulated business. Animal Radio's very own groomer, Joey Villani is helping to push this legislation through. He'll explain what is currently happening in New Jersey, and how that will become a model for the nation.
Listen Now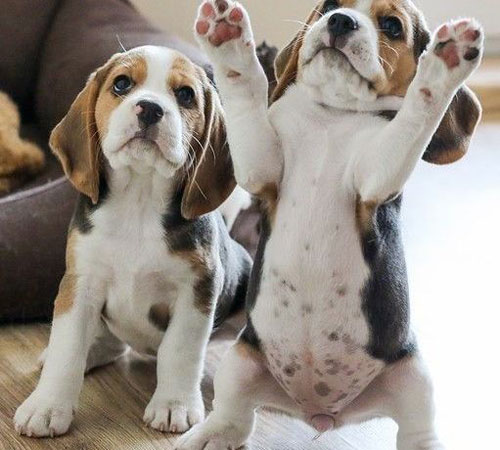 When Are Puppies The Cutest?
Everyone knows puppies are cute, but did you know that people find puppies at their cutest stage at eight weeks of age? Experts at Arizona State University's canine-science laboratory now say they have discovered that Peak Puppy Cuteness serves important purposes and might even play a fundamental role in the bonding between a puppy and its adoptive owner.
Listen Now
Tesla Offering Unique Dog Friendly Features
One of Tesla's new car features includes a computer program that stops the car's interior from exceeding a certain temperature. A future update to it may include a special 'Dog Mode,' which would display a message warning passers-by not to panic if they see a pet inside a parked vehicle. That future update could also include a display of the current interior temperature so well meaning strangers don't break the car's window to rescue your pup. The temperature-regulating feature is called Cabin Overheat.
Listen Now

Read more about this week's show.

Introducing Chewy Pharmacy - Free Shipping on Pet Meds!
Animal Radio® Show #1093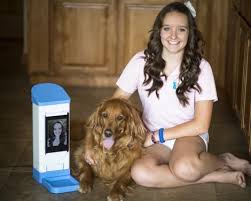 14 Year-Old Pet Product Inventor
Brooke Martin is only 14, but she sounds more intelligent than many adults. She also is the inventor of a device that allows you to have visual contact between you and your dog using a tablet or mobile phone. It also dispenses treats. Brooke believe this is an answer to separation anxiety.
Listen Now
New Worm Threat
Imagine a 6 inch worm coming out of your pets skin. Sounds like something out of the latest horror movie. Unfortunately, it's a real new worm that poses a threat to your pets. Parasitologist Araceli Lucio-Forster explains this new discovery.
Listen Now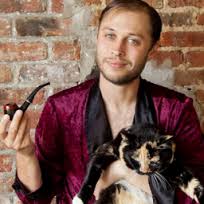 Buzzfeed Beastmaster
What the heck is a Beastmaster? Jack Shepard is a self-proclaimed Beastmaster at the Buzzfeed website. He gets paid to surf "animal related" fodder and make it go viral on the incredibly popular website.
Listen Now
My Bionic Pet
Amputee Jennifer Robinson worked at a prosthetic manufacturer. Now she's showing off how artificial limbs are being used on dogs, cats, birds and even sea-life. She's a part of a PBS show called My Bionic Pet.
Listen Now
Dog Sells for $2,000,000
Only in China would a dog be sold to a 56 year-old property developer for a cool 2 mil. This isn't even the first time. The 200 lb. Tibetan Mastiff is treasured like the Panda in China. Some say it was all hype and that cash never actually changed hands.
Listen Now

Read more about this week's show.

Redbarn Peanut Butter Chew-A-Bulls Large 12" Dog Treat
Animal Radio® Show #1092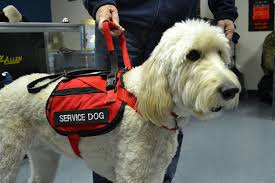 Faking It!
A new trend is the unfortunate and fraudulent use of "Service Dog" credentials for owners wanting to bring their dogs into restaurants, airlines and hotels. Pawtopia's Colleen Demling explains the problem and why the disabled suffers.
Listen Now
Aspirin and Pets
Did you know that Aspirin can be toxic to your pet? Dr. Debbie dispels the myths about pain relief for your pet.
Listen Now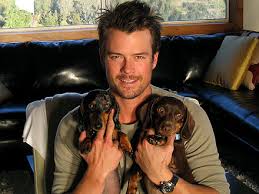 Josh Duhamel Guests
Besides a flourishing acting career, Josh Duhamel spends a lot of time speaking for the animals. He has a web series and he's back to talk about it...and to flirt with the ladies.
Listen Now
A Shot To The Tail
Don't be surprised if the next time your cat gets an injection, it's in the tail. Recent concerns have come up over treating rare, but potentially deadly injection site sarcomas. Some vets then shifted the site to the hind legs, since an amputation, if necessary, would be easier and more successful.
Listen Now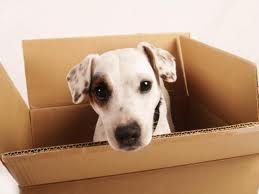 Pet ONLY Apartments
Octogenarian and Landlord Judy Guth only allows tenants with pets in her apartment complex. Is this discrimination? Judy doesn't care. And if one of her tenants loses their pet, she'll even take them out to dinner and then the shelter to find another roommate.
Listen Now
Pet Spending At All Time High
The American Pet Products Association reports we're shelling out nearly 60-Billion+ bucks a year on our animals. Research shows empty-nesters are now spending more on their four-legged children.
Listen Now

Read more about this week's show.

Redbarn Naturals Mini Bully Barbells Dog Treats, Case of 75
So many ways to listen to Animal Radio®. We're on 134+ AM/FM stations, the Animal Radio® App for iPhone/Android, iHeart Radio, iTunes, Stitcher, TuneIn, Spreaker and Podcast. We're available wherever you are!
Listen to Animal Radio LIVE anytime with the FREE Animal Radio App for iPhone / Android. Plus, you'll get notifications anytime there is a recall or news that affects you and your pets.
---
Copyright 2001-20 Animal Radio®, its logo and Animal Radio Network(TM) are registered trademarks of Animal Radio Network LLC. All rights reserved. Submissions for newsletter, programming, editorial comments and opinions may be sent to: YourVoice@AnimalRadio.com. See our website for additional information.