Grab Your Pets and Join Us for a Celebration of Animals.
This month:
The Vet Life's Dr. Diarra Blue
Veterinarian Dr. Bo Brock
Photojournalist Sam Trull
Washington Post's Sadie Dingfelder
Animal Radio® Show #1182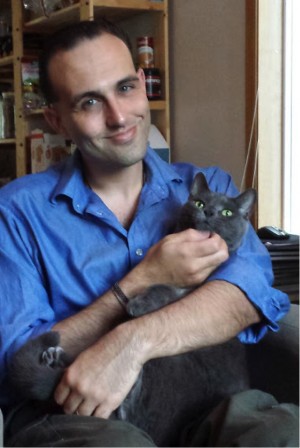 Strange Animal Laws
David Rosengard, a Staff Attorney for the Animal Legal Defense Fund (ALDF) explores the 10 Weirdest Animal Laws on the Books. He'll also share some of the important work the ALDF does for animals worldwide by being a voice for the voiceless.
Listen Now
How Much Would You Spend to Save Your Pet?
More and more pet parents these days are willing to go the financial distance for their pets to give them the best. Americans dog owners spend $2,033 toward their pets on average each year and cat owners about half that at $1,042. But when pet owners are forced to choose between big vet bills and the life of their furry friends, dog owners are willing to pay around $7,000 more than cat owners according to a new survey. So what's the actual number? Those who have dogs say they're willing to spend up to $10,725 to save their pets, while cat owners say they're willing to spend up to $3,454. But for those people who had both cats and dogs, they'd be willing to spend up to $10,200 on average for either their cats or dogs.
Listen Now
Spare Fido the Advil
Ibuprofen is the #1 medication about which the Animal Poison Control Center (APCC) receives calls. Never, ever, give a dog ibuprofen without first consulting a veterinarian. Pets metabolize ibuprofen differently than humans and even small amounts of the human pain reliever can be dangerous to animals. Giving your dog ibuprofen can cause vomiting and gastric distress and could also lead to seizures, coma and death. APCC's annual report breaks down the most common pet toxins across the nation. Popular brands of ibuprofen include Advil, Motrin and Midol.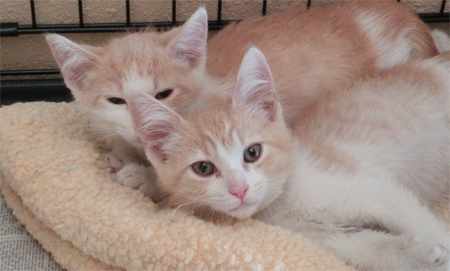 Owner Leaves $300,000 to Her Cats
A couple of cats in New York will be living a better life than many of us after their elderly, wealthy owner passed away and left them $300,000 in her will. A health care aide who worked with their former owner is now caring for the cats, Troy and Tiger. Now they are trust fund cats.
Listen Now

Read more about this week's show.

Animal Radio® Show #1181
Sloth Love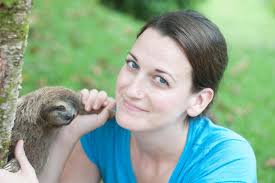 Most every social media butterfly has seen at least one cute video of a sloth (if not, check out our Facebook page). These litter critters are so cute, that many people want one as a pet. Photographer Sam Trull says she "went to Costa Rica for the primates but stayed for the sloths." She has the lowdown on sloths, and she says people think they're slow. She says "they can be fast when they want to, and their nails are pretty scary too."
Listen Now
Personal Pet Check Up
You know your pet better than anyone else, including your vet. Doc Halligan tells us how to do a weekly "once over" exam. Follow these steps and you'll be on top of any problems before they become serious.
Listen Now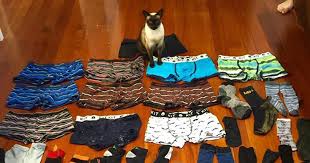 The Cat's Got More Than Your Tongue
A pet feline in New Zealand has been stealing men's underwear and socks from other people's homes! In just 2 months, the 6 year old cat named Brigit, acquired 11 pairs of underwear and more than 50 pairs of socks. Brigit's owner says she has put notes in every mailbox on her street to warn her neighbors.
Listen Now
Doggy DNA Nabs Poop Offenders
A luxury apartment community near Grand Rapids, Michigan says it will use DNA technology as a way to sniff out dog owners who fail to pick up their pets' poop. The Ridges of Cascade complex is asking dog owners to swab their pet's mouth so it can build a DNA database that will allow it to identify residents who ignore its strict cleanup policy. The management company as already contracted with the Tennessee-based company PooPrints to collect DNA samples of each dog in the development. Violators will face a $350 fine.
Listen Now

Read more about this week's show.

Animal Radio® Show #1180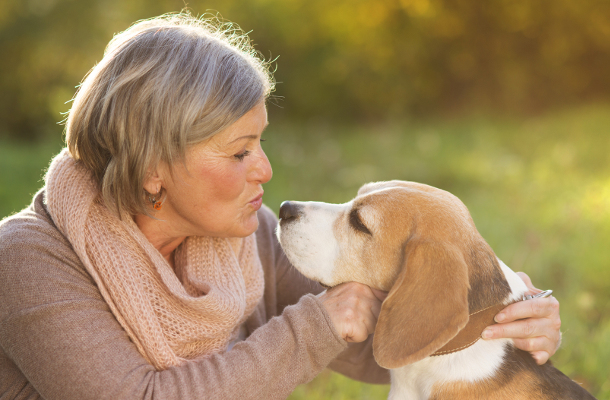 What Happens To Your Pet If Something Happens To You?
You don't have to be Leona Helmsley to plan for your pet if you should die. Estate Attorney AJ Fudge is our guest. She says it's easy to plan for any eventuality, but you should know how. Simply putting your pet in your will isn't enough, as that may be contested.
Listen Now
Funny Vet Stories
Dr. Bo Brock has just about seen it all, despite living in the middle of nowhere. He's treated just about every animal, from Ostriches to Elephants. He'll tell us several hilarious stories about strange but true cases from his peculiar practice.
Listen Now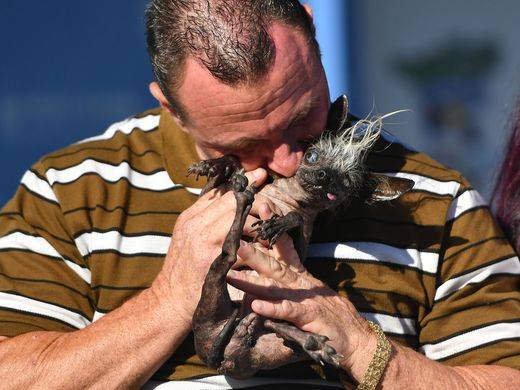 When Ugly = Cute
The winner of this year's World's Ugliest Dog Contest is a wrinkled; wispy- haired, bony Chinese crested Chihuahua named Sweepee. The tiny girl is 17 years old, blind in both eyes and at only four pounds, is not much bigger than two hands put together. She was a crowd favorite at the Petaluma, California contest. Sweepee's favorite thing to do is ride with her dad on his motorcycle. He won $1,500 and a six-foot tall trophy for Sweepee's win.
Listen Now
Giving Your Pet A Check Up
Doc Halligan will teach us how to give your pet a weekly check up. Knowing exactly what to look for could mean the difference between life and death. Early detection gives you the best odds when it comes to your pet's health.
Listen Now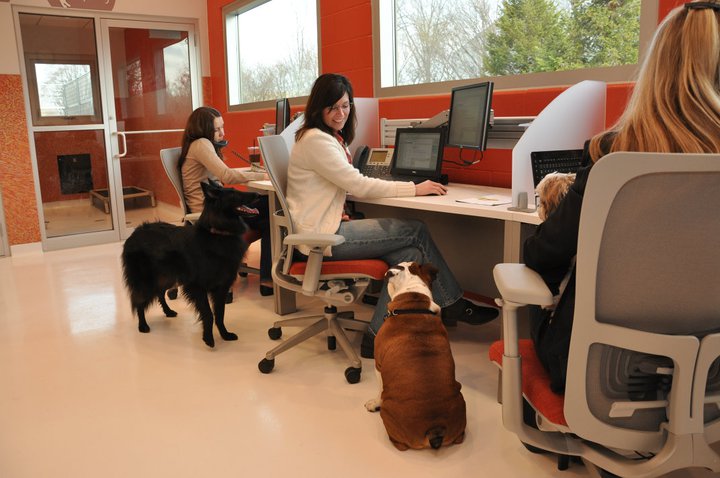 Most Pet Friendly Companies
Many companies offer perks to their employees to keep their workers happy and boost their productivity, perks like gym memberships, foosball tables, free snacks and stuff like that. But if you are an animal lover who yearns to work in a pet-friendly office, Fortune Magazine has come out with a list of the most pet-friendly companies to work for.
Listen Now
5 Summer Outings That Include Dogs
Do you want to take your dog with your for some summer fun? Why not? Animal Radio's Pet World Insider Robert Semrow has compiled a list that you and your furry-friend will find useful and exciting.
Listen Now

Read more about this week's show.
Animal Radio® Show #1179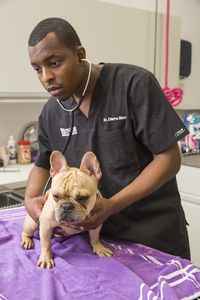 The Vet Life
Dr. Diarra Blue from Animal Planet's hit show, The Vet Life, is our special guest. He's an over-the-top charismatic professional that has some great stories about his unusual practice in Houston.
Listen Now
Pet Flipping
Animal rights groups say pet flipping is becoming a growing problem because of a rise in social media use. Pet flipping is when a person sees a pet on social media websites, like Facebook or Craigslist, they get the pet with phony information, then sell the animal to make money off of it. The really bad news is that pet flipping is legal because pets are considered personal property, so people can sell them like anything else.
Listen Now
Helping Pit Bull Owners Find Rentals
Pet owners know how difficult it is to find housing, but for pit bull owners it can be nearly impossible to find a place where you can have your pet. A new non-profit called "My Pit Bull is Family," provides resources for dog owners across the country with a database listing all pit bull-friendly properties. The website MyPitBullisFamily.org features an interactive map where pet parents can click on their state and a list of contact information for potential rental leads will pop up. Statistics show that nearly 30% of people give up their dogs because their landlord does not allow dogs; making it the number-one reason people give up a pet. My Pit Bull is Family also offers users a list of insurance companies that do not participate in breed-specific discrimination against pit bull-types, Rottweilers, German Shepherds and Chow Chows.
Listen Now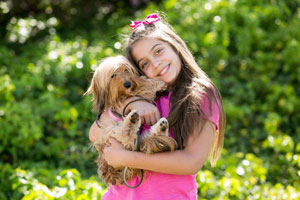 Emmy's Hope
This young lady is a breath of fresh air in our crazy world. Meet 11-year-old Emmy Perry, who was recently featured in a national Kleenex campaign for her work saving animals. She has saved 250 animals to date. She also received an award from the City Of Orange for her work with animals.
Listen Now
What Goes On When You Leave
Animal Radio's Pet World Insider, Robert Semrow, has the Top 5 Secret Things Your Pets Do When You're Away. We can only imagine what goes on when you leave home... or can we?
Listen Now

Read more about this week's show.
Animal Radio® Show #1178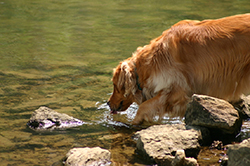 Diseases Your Pet Can Give You
Doc Halligan has some creepy news about Zoonotic disease that humans can get from their cats, dogs and even turtles. While the good doctor doesn't want you to be scared of your pet, she says it's good to be aware of the risks. And pregnant women....listen up!
Listen Now
The Misunderstood Pit-Bull
The youthful and charismatic Bronwen Dickey has made her fight about the Pit-Bull. The years of research that went into her new book easily qualifies her as an expert on the breed that is banned from many big U.S. cities.
Listen Now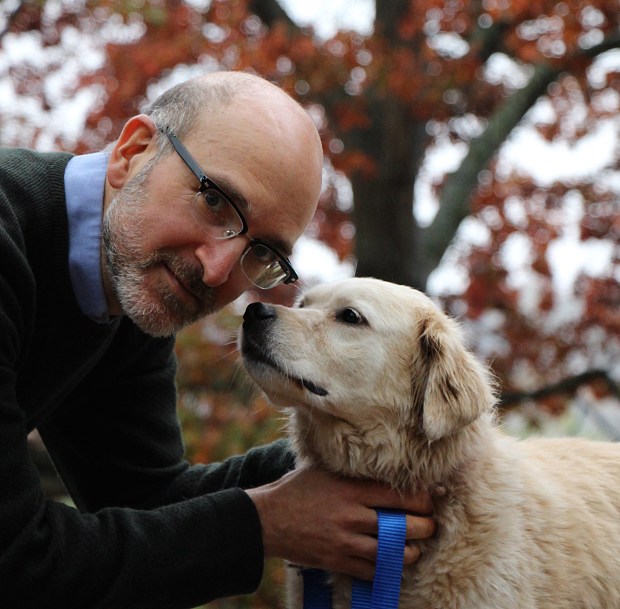 Drug May Slow Down A Dog's Aging Process
An ongoing study out of the University of Washington now hopes to gain insight on the drug Rapamycin (which is used to prevent organ transplant rejection in humans) and its ability to slow down aging in canines. Researchers will follow 10,000 companion dogs of all kinds, as they age - not in labs, but dogs that actually live with their owners at home.
Listen Now
Service Animal Fraud
There are now laws in many states making misrepresentation of a service animal a crime. For example, in Florida, the penalty carries a $500 fine and up to 60 days in jail. Lori Brooks will tell you how to spot a true service dog and what questions establishments are allowed to ask you if you have a service animal.
Listen Now

Read more about this week's show.

Animal Radio® Show #1177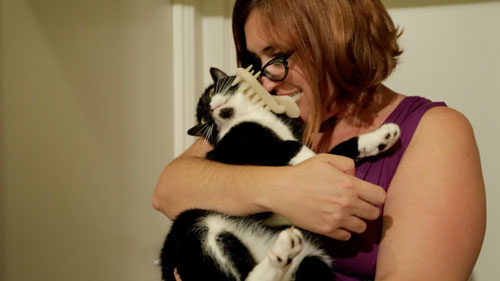 I Tried The Weirdest Pet Products On The Internet
From the Licki Brush to the Puppoose, The Washington Post's Sadie Dingfelder tried some of the oddest pet products for sale online. She'll tell us how it went. For instance, give your dog a toy - a rawhide chew, a tennis ball, or even this little plush figurine of Donald Trump - and your dog, regardless of political affiliation, will immediately tear it to shreds. Cats, on the other hand, dispose of their belongings by looking at them with such disdain that the toys self-destruct in shame.
Listen Now
Why Would You Want To Genetically Preserve Your Pet?
Melain Rodriguez from Viagen Pets says there are lots of reasons you should think about Genetic Preservation. Collecting a sample of your pet's DNA could be helpful if there are medical advances that could potentially help your furry-friend. Of course, you could also use the DNA to clone your pet too.
Listen Now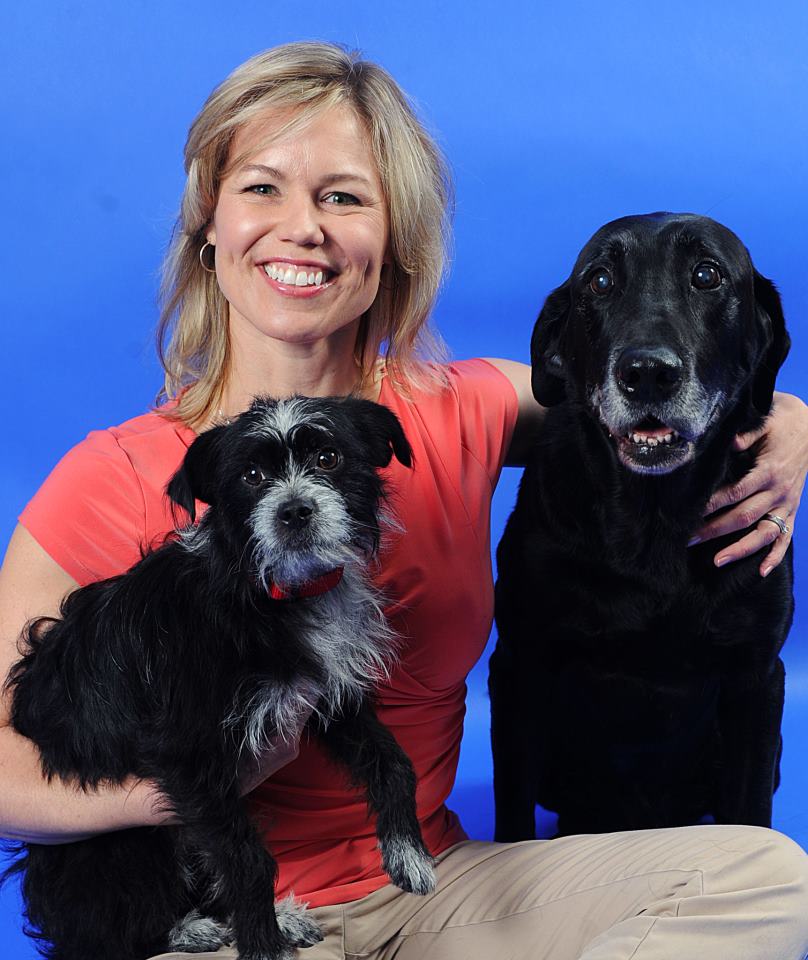 Vet On Call
Animal Radio's Veterinarian, Dr. Debbie White will answer your questions about your pet's health, because that's what we do. Make sure to call us toll-free Animal Radio App for iPhone and Android.
Listen Now
How My Cat Made Me A Better Man
Jeremy Feig was at rock bottom - broke, alone, and living in a shoe box-sized apartment. At the same time, his cat was perfectly content. What was her secret? She couldn't say it out loud, but it was clear she had all the answers to living a good life. Jeremy will share those answers with Animal Radio listeners.
Listen Now
Jewel Thief
Alan Kabel reports on a dog that swallowed their guardian's wedding ring. What happens next is quite amusing. He'll also tell us about an alligator that loves pizza.
Listen Now

Read more about this week's show.
Animal Radio® Show #1176
Doggy Limousine Service
Daniel Williams quit his regular job to open a pet transport business, like Zoo-ber. He says it's going well although he has one customer than demands he talks to their dog only in "baby-talk."
Listen Now
Fighting Fleas
We're on the heels of another big flea season. Chances are good your pets will get fleas, unless you live in Las Vegas or Phoenix. Is there a safer solution than the traditional topicals? Doc Halligan says there are lots of safe remedies for the 'battle of the fleas.'
Listen Now
Fat Pets and Disease
Diabetes is fairly prevalent with the trend towards obese pets. It can be managed with daily insulin injections. Pancreatitis also plagues dogs especially when they've been fed fatty treats from the table. Dr. Debbie has the information you need if your pet suffers from an obesity related disease.
Listen Now
5 Most Uncommon Legal Pets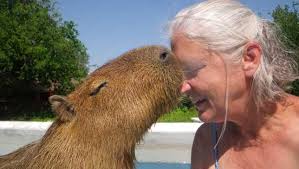 Animal Radio's Pet World Insider Robert Semrow has a knack for lists. This week he has the top 5 strange, unique and elusive pets that are actually legal to own in the U.S. - Sorry, ferrets are still against the law in California and New York.
Listen Now
8-Legged Pets
You may not think of big hairy spiders as pets, but some people do, and Petco wants their business. The company has announced it is expanding their "tarantula offerings" to give pet parents the chance to further explore the amazing world of arachnids. Interestingly, not only do tarantulas have eight legs, they also have a large round eye surrounded by three smaller ones on each side for a total of eight eyes as well.
Listen Now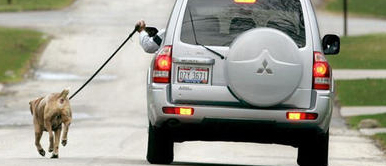 From the "Too Stupid to Own a Pet Department"
A California woman captured video of another woman driving her car and walking her dog by holding its leash out of the car window while she was driving. The director of the local animal services department in Stockton said he found the video distressing and recommended the woman be charged with animal cruelty, but police reviewed the video and did not believe there was evidence of cruelty, but said the woman in the car would have been charged with "distracted driving" IF she had been seen by an officer.
Listen Now

Read more about this week's show.
So many ways to listen to Animal Radio®. We're on 134+ AM/FM stations, the Animal Radio® App for iPhone/Android, iHeart Radio, iTunes, Stitcher, TuneIn, Spreaker and Podcast. NOW YOU CAN ASK ALEXA TO "LAUNCH ANIMAL RADIO." We're available wherever you are!
Listen to Animal Radio LIVE anytime with the FREE Animal Radio App for iPhone / Android. Plus, you'll get notifications anytime there is a recall or news that affects you and your pets.


---
Copyright 2001-22 Animal Radio®, its logo and Animal Radio Network(TM) are registered trademarks of Animal Radio Network LLC. All rights reserved. Submissions for newsletter, programming, editorial comments and opinions may be sent to: YourVoice@AnimalRadio.com. See our website for additional information.