Catch Animal Radio in bite-size pieces. Introducing Animal Radio Highlights available from iTunes and iHeart Radio.
Animal Radio® Show #987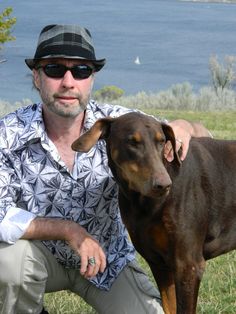 Getting "Wild" With Singer Paul Rodgers
Front man for the band Bad Company, Free and The Firm, singer, songwriter Paul Rodgers is an extreme supporter of our four-legged friends. Aside from the 6 cats and a dog at home, he sponsors moose, bears, coyotes, foxes, a lynx, a bobcat and raccoons. "Supporting animals, in any way that one can, restores the soul," say Rodgers. His wife and obvious muse, Cynthia joins Paul for this interview.
Listen Now
How Dogs Process Words
Scientists at Emory University in Atlanta, Georgia, have conducted one of the first studies using brain imaging of dogs to figure out how they process words, specifically words they've been taught to associate objects like a ball. Neuroscientist Gregory Berns says, "We know that dogs have the capacity to process at least some aspects of human language since they can learn to follow verbal commands but, previous research suggests dogs may rely on many other cues to follow a verbal command such as gaze, gestures and even emotional expressions from their owners."
Listen Now     
Same Sex Penguin Partners
A few months ago, staff at the Sea Life Sydney Aquarium in Australia noticed a new romance blossoming between two male Gentoo penguins named Sphen and Magic. They've been spotted going for swims together and bowing to one another, a sign that they were both interested in being more than just friends. Now, the same-sex penguin partners have taken their relationship to the next level and are incubating a foster egg taken from another nest.
Listen Now
Rabies Outbreak
Health officials in Florida have issued a 60-day alert in Miami-Dade County after a second cat has tested positive for rabies this year. An earlier alert was issued following the discovery of the first rabid cat in North Miami Beach. Because of these cases, one person is receiving rabies treatment after trying to deal with an unvaccinated stray cat. Another person is being checked following a cat scratch. Beside the two cats, six rabid raccoons were found on Miami Zoo land over the summer.
Listen Now





Animal Radio is a proud supporter of Fido Friendly's 'Get Your Licks on Route 66' Adoption Tour
Animal Radio® Show #986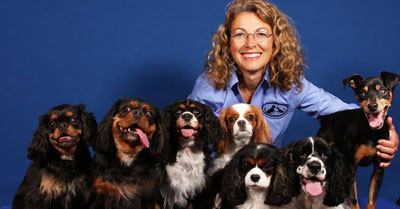 Cooking For Your Pets
In a world where we barely have time to prepare our own meals, Dr. Judy Morgan says we should be cooking for our pets. The store bought pet foods contain diseased and euthanized animals as well as high levels of heavy metals. She'll have some time-saving tips to create your own pet food.
Listen Now
True or Poo?
From the author of Does It Fart?, comes the latest from Nick Caruso, True or Poo? The Definitive Field Guide to Filthy Animal Facts and Falsehoods. This interview is not for the faint hearted. You'll find out just how many spiders you eat in your sleep, if beaver butt is an ingredient in vanilla ice cream, and which animal may die from constipation.
Listen Now
Judges Decide Who Gets The Pet
There's a new law in California granting judges the authority to settle disagreements over who keeps the family pet in divorce cases. Those cases will now be handled the same way judges handle child-custody disputes. Until now, Fido and Kitty have been considered family property, a status giving them little more standing in a divorce than a family's big-screen TV or a refrigerator. This means the judge deciding who gets to keep the pet will have the discretion of weighing such factors as who feeds them, who takes them to the vet and on walks and who protects them.
Listen Now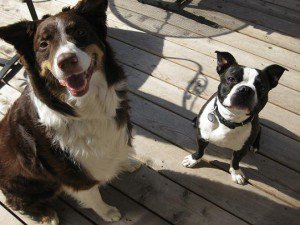 Dogs Owners Get More Satisfaction From Large Dogs
According to a survey from RightPet, dog owners say they get more satisfaction owning large dogs than small dogs. The study was conducted online between 2010-2018 and surveyed dog breed reviews from more than 12,000 pet parents from 106 countries. The study found a direct correlation between dog size satisfaction and the fact that dog owners rate bigger dogs as more emotionally stable, child-safe, trainable and less-barky than small dogs.
Listen Now
Pet Food Companies Want To Stop Studies That Analyze Their Foods
Researchers at the University of Nevada in Reno have been pondering the question, "What is really in the food our pets eat?" So they started looking for answers. The results of their first study are worrisome. In the first 100 samples they analyzed, 16 of those samples had mercury concentrations that were well above the maximum tolerable limit.
Listen Now





Animal Radio® Show #985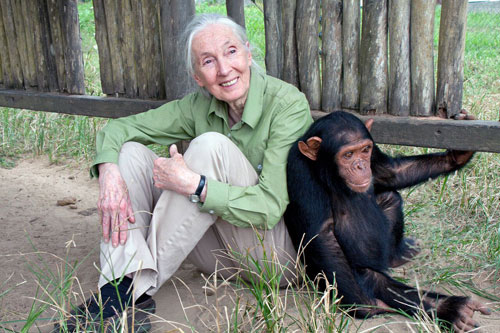 Dr. Jane Goodall Visits With Animal Radio
World Renown Anthropologist Dr. Jane Goodall tells us about her experience growing up around chickens and chimps. Even today she still lectures, with over 300 speaking engagements a year. Dr. Goodall also has her hands in the deodorant business, lending her name to environmentally friendly, cruelty-free and sustainable products. Serial Entrepreneur Michael Cammarata joins the conversation to talk about teaming up with Dr. Goodall to create Schmidt's Naturals Lily of the Valley deodorant.
Listen Now
SOLVED: Selecting Pet Insurance
A common misconception is that pet insurance is similar to human insurance. Jason Hargraves breaks that myth with the truth about pet insurance. The editor of Insurance Quotes tells us what to look out for when picking a policy.
Listen Now
Rainbow Bridge
If you've ever experienced the death of a pet, chances are you've heard of the Rainbow Bridge, a mythical overpass said to connect heaven and Earth. It's also a spot where grieving pet owners reunite with their departed pets. It is a single poem about the Rainbow Bridge, though its origins are disputed, that launched the myth in the 1980's. At least three men claim to have written it and it's hard to know who really did, since all three wrote similar books in the 1990's on pet loss after claiming to have penned "The Rainbow Bridge."
Listen Now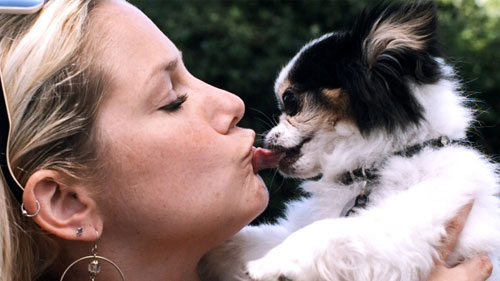 Do You Love To Kiss Your Dog
Many people share the belief that dog saliva is cleaner than humans. Some even think your pet's saliva can heal cuts and scrapes. The truth is that dog's can carry a variety of germs and bacteria that can potentially make humans sick.
Listen Now
Cat Found 18 Months Later - 900 Miles Away
Bobby, the cat, went missing from his home in Great Falls, Montana, more than 18 months ago. However, his 73-year-old owner, Kyle Peterson, never stopped trying to find him. That persistence has now paid off. Bobby had been found roaming the streets of Fallon, Nevada after being picked up as a stray by Animal Control. A scan of the Bobby's microchip revealed that he was more than 900 miles from home. With the microchip information, the shelter got in touch with Bobby's owner. Mr. Peterson, after hearing how far his cat had traveled, believes that Bobby wandered away from home and accidentally hopped on a train that passes across the street from his home.
Listen Now
Animal Radio® Show #984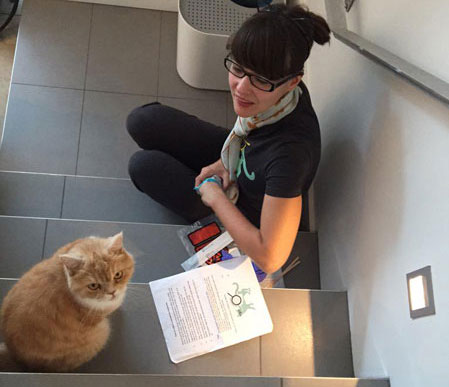 Poo From Lil Bub Leads To Discovery
Microbiologist and TV Host Jennifer Gardy has been collecting cat poop as part of a biome-mapping project. Viral sensation Lil Bub even donated a sample that led to the discovery of 22 new microorganisms. Jennifer will explain what that means to you and me.
Listen Now
Speaking Baby Talk To Your Pet
It has long been known that talking to a baby improves bonding between parent and child. But, since so many pet parents view their pets as their own children, scientists were wondering does talking to your dog in the same way as you would a human infant have the same bonding effect? A recent study suggests it does.
Listen Now
From The "I Wish I Had Thought Of That Department"
There's a new dog treat headed to store shelves and the name alone might make you NOT want to buy it, but I bet dogs will love it. A woman in Kansas has a patent pending on the new treat called, "Mickey And Moe's Butt Flavored Dog Treats."
Listen Now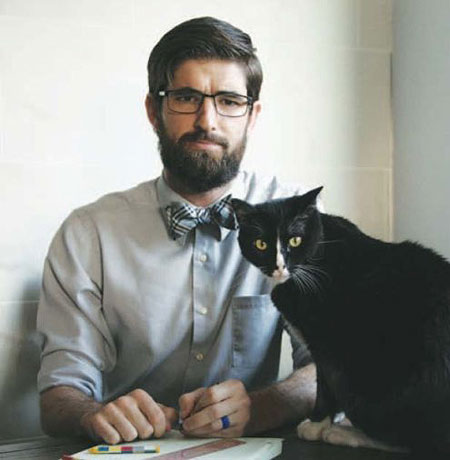 Engineering for Cats
Aerospace Engineer Mac Delaney addresses the quirks of cat behavior. He's developed 10 DIY solutions for typical cat issues. During the day he's building aircraft parts. By night he's solving your cat's furniture scratching problem.
Listen Now
Veterinarian Suicide Rate Over The Top
Santa Barbara, California is dealing with a crisis in its animal care community, which is a problem happening all over the country. The problem is the high rate of suicide among veterinarians. In fact, vets have the highest rate of suicide among all professional groups, four times higher than the national average.
Listen Now
Shock Collars Banned in England
A ban on so-called pet "shock collars" will be enacted in England, under plans confirmed by the government. The shock collars, used to control pets, are usually controlled via a remote control and are already banned in Wales. Scotland has announced it is following England's lead with a ban of its own. This is similar to political battles that are happening in the US. It's important to note that shock collars are often marketed as a harmless quick-fix solution or training aides, but animal experts say shock collars can easily cause more problems than they seek to fix.
Listen Now


Animal Radio is a proud supporter of Fido Friendly's 'Get Your Licks on Route 66' Adoption Tour
Animal Radio® Show #983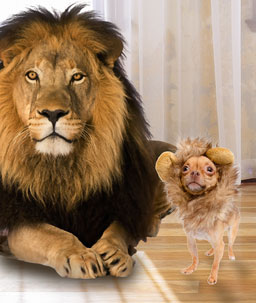 Celebrating Halloween With Your Pet
A mere 16% of us dress our pets for Halloween. This year, there are more choices than ever for unique costumes. Costume maker Allison Albert shares her latest and greatest designs. Dr. Debbie has tips for those pets that just aren't into this scary holiday.
Listen Now
Common Flea Meds Causing Seizures
The FDA has issued a warning that flea medications in the Isoxazoline class such as Bravecto, Credelio, Nexgard and Simparica may do more than just combat flea or tick infestations. It turns out they all have the potential of causing seizures, muscle tremors or other neurological problems in pets.
Listen Now
L.A. Bans Sale Of Furs
Los Angeles will become the largest city in the U.S. to ban the sale of fur. The city council has voted unanimously to move forward with the ban, which will take effect 24-months after final language is passed. The ban will prohibit the sale of coats, handbags, shoes, hats, jewelry, accessories and other products made in whole or in part of fur.
Listen Now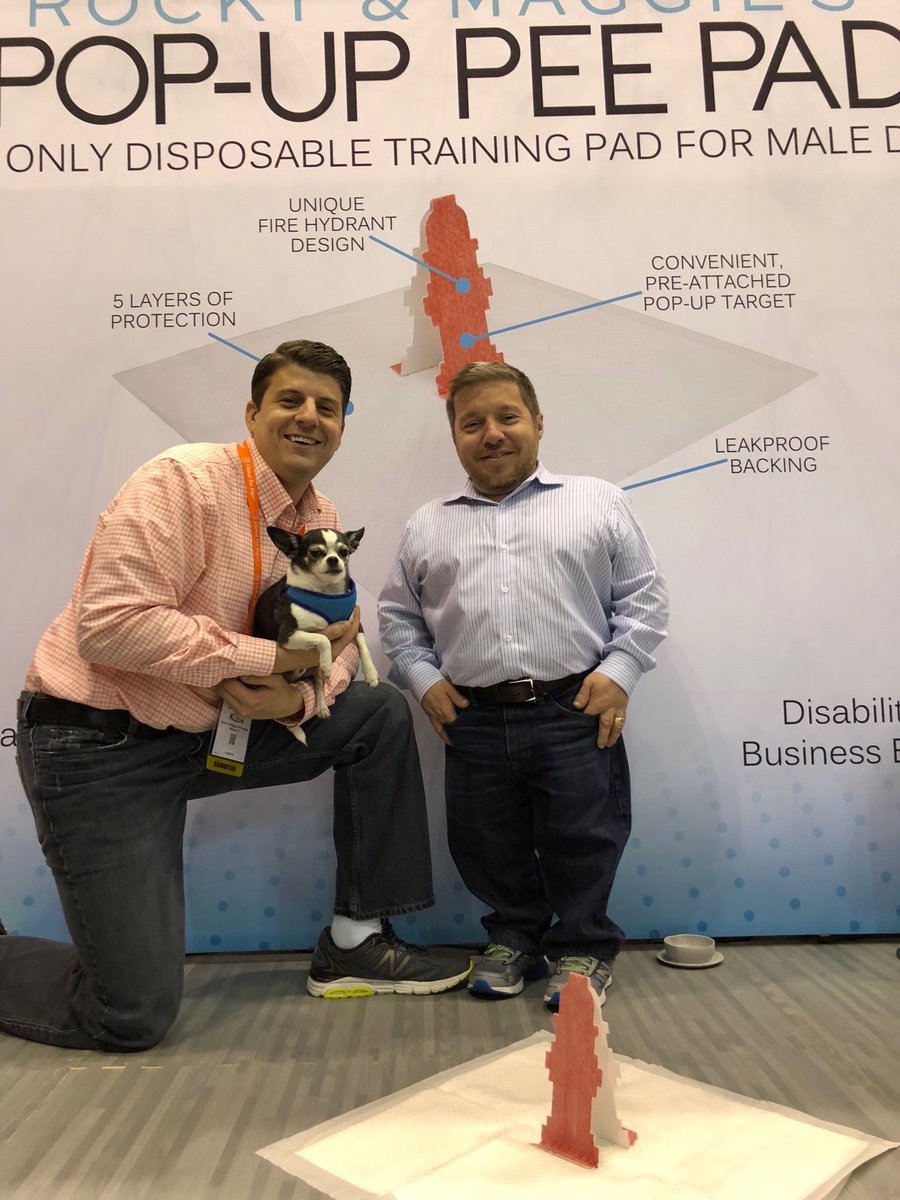 Pop Up Pee Pads
Bill Klein (TLC's The Little Couple) invented a pee pad with a pop-up fire hydrant. He says it cured his dog's inappropriate urination and it can help other dogs. Bill's business is enjoying success. He says humor coupled with social media is the best marketing. The Little Couple reality-star says he's proud to be in the "pee-pad" business because his product addresses a grand problem that affects so many dog owners.
Listen Now
ASPCA Fighting Predatory Lenders
The ASPCA (American Society for the Prevention of Cruelty to Animals) has filed a lawsuit in New Jersey on behalf of two sisters who unknowingly entered into a pet leasing agreement so they could purchase an 8-week-old Golden Retriever puppy from a pet store. Both the lender and the pet store are targeted in the lawsuit. Pet stores and online puppy sellers offer pet leasing schemes to make high priced puppies appear more affordable. Consumers may think they are opting for a standard payment plan, but many of these arrangements are actually leases where the consumers are required to make inflated monthly payments while the leasing company retains ownership of the dog. At the end of the lease, the consumer is required to make an additional payment if they want to keep the dog. For the sisters in this case, they will have paid a total of $5,300 at the end of the 24-month period to fully own their dog, now named Cooper, whose original purchase price was $3,500.
Listen Now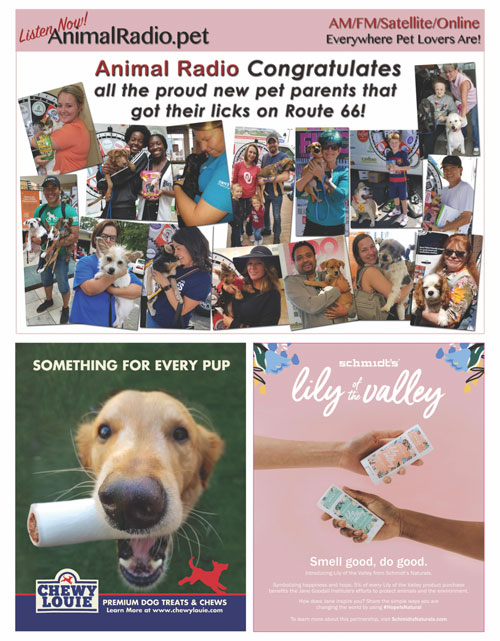 So many ways to listen to Animal Radio®. We're on 133+ AM/FM stations, the Animal Radio® App for iPhone/Android, iHeart Radio, iTunes, Stitcher, TuneIn, Spreaker and Podcast. We're available wherever you are!

Listen to Animal Radio LIVE anytime with the FREE Animal Radio App for iPhone / Android. Plus, you'll get notifications anytime there is a recall or news that affects you and your pets.


---
Copyright 2001-18 Animal Radio®, its logo and Animal Radio Network(TM) are registered trademarks of Animal Radio Network LLC. All rights reserved. Submissions for newsletter, programming, editorial comments and opinions may be sent to: YourVoice@AnimalRadio.com. See our website for additional information.