Grab your Pets for a Warm and Fuzzy Break from the New Normal.
Enjoy some laughter with your pets, actor Josh Duhamel, child prodigy and dog 'petter' Gideon Kidd, and 'pets only' landlord Judy Guth.








Animal Radio® Show #1092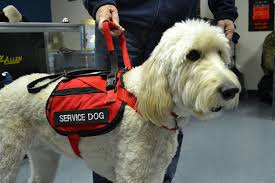 Faking It!
A new trend is the unfortunate and fraudulent use of "Service Dog" credentials for owners wanting to bring their dogs into restaurants, airlines and hotels. Pawtopia's Colleen Demling explains the problem and why the disabled suffers.
Listen Now
Aspirin and Pets
Did you know that Aspirin can be toxic to your pet? Dr. Debbie dispels the myths about pain relief for your pet.
Listen Now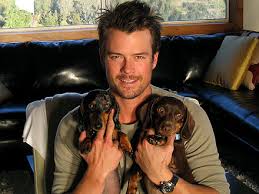 Josh Duhamel Guests
Besides a flourishing acting career, Josh Duhamel spends a lot of time speaking for the animals. He has a web series and he's back to talk about it...and to flirt with the ladies.
Listen Now
A Shot To The Tail
Don't be surprised if the next time your cat gets an injection, it's in the tail. Recent concerns have come up over treating rare, but potentially deadly injection site sarcomas. Some vets then shifted the site to the hind legs, since an amputation, if necessary, would be easier and more successful.
Listen Now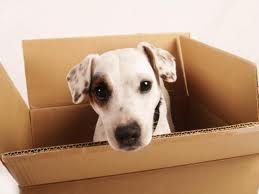 Pet ONLY Apartments
Octogenarian and Landlord Judy Guth only allows tenants with pets in her apartment complex. Is this discrimination? Judy doesn't care. And if one of her tenants loses their pet, she'll even take them out to dinner and then the shelter to find another roommate.
Listen Now
Pet Spending At All Time High
The American Pet Products Association reports we're shelling out nearly 60-Billion+ bucks a year on our animals. Research shows empty-nesters are now spending more on their four-legged children.
Listen Now

Read more about this week's show.

Introducing Chewy Pharmacy - Free Shipping on Pet Meds!
Animal Radio® Show #1091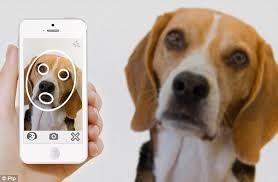 Using High-Tech To Find Homes
Adi Pinhas is using facial recognition technology in his new iPhone app. You'll upload a picture of the pet you want and it'll tell you all the adoptable animals that look like the original picture. The Verge Magazine uploaded a picture of Lady Gaga and got back an adoptable hamster.
Listen Now
Purina Compensates Victims Of Recalled Treats
Just a few weeks ago, both Petco and Petsmart said they would stop selling pet treats made in China. For the past 7 years, dogs and cats have been getting sick and many have died after eating imported chicken and jerky treats. Now, Purina Petcare and Waggin' Train have set up at $6.5-million-dollar fund to compensate pet guardians whose animals suffered.
Listen Now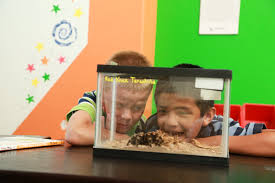 Pets In The Classroom
New research says kids learn better when their classroom has a pet. Even truancy is down. We all remember the class pet. And if you were lucky, the teacher let you take the guinea pigs home for the summer. Brent Weinmann of the Pet Care Trust is making sure all kids get an opportunity to have pets in their classroom.
Listen Now
Cure For Parvo?
Researchers may have literally stumbled on a way to treat the usually fatal Parvo virus. It happened when a pharmaceutical was looking for a way to save flocks of geese that were mysteriously dying. They discovered an antibody that's harvested from the yokes of geese eggs that can stop the Parvo virus in as little as two days.
Listen Now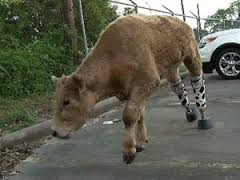 Calf Gets Prosthetic Back Legs
Kitty Martin love's her calf so much that she's put more than $40,000 into rescuing the steer after it's back legs were amputated because of frostbite. She's the Hero Person this week with a great story to tell about the human-bovine connection.
Listen Now
Sharing Your Bed With Your Pet Leads to Bad Sleep Quality
If you have a cat or dog, chances are he or she sleeps with you in bed. But new research says that sharing your bed with your pet can lead to bad sleep quality. Recently, at the annual meeting of the Associated Professional Sleep Societies, data was presented that showed at least 30% of pet owners say their pets wake them up at least once per night.
Listen Now

Read more about this week's show.

Introducing Chewy Pharmacy - Free Shipping on Pet Meds!
Animal Radio® Show #1090
Parrots Helping Veterans with P.T.S.D.
Dr. Lorin Lindner founded Serenity Park, a unique sanctuary on the grounds of the Los Angeles Veterans Administration Healthcare Center. She noticed that the veterans she treated as a clinical psychologist and the parrots she had taken in as a rescuer quickly formed bonds. Men and women who had been silent in therapy would share their stories and their feelings more easily with animals.
Listen Now
Are American's Too Attached To Their Pets?
Psychological Scientist Dr. Clay Routledge believes young adults may be bonding with animals at the expense of vital human relationships. While the Animal Radio team may be divided on the health aspects of loving your pet "too much," there is one empirical fact; some of us have trouble prioritizing humans over animals.
Listen Now
Filthy Pet Food Facility
Mars markets canned dog and cat foods under the Pedigree, Cesar, Whiskas, Nutro and IAMS brands and problems over the past few years at their pet food production facility in Columbus, OH, are now becoming public. Food Safety News has revealed that the facility was crawling with an infestation of German cockroaches. Pet food from the plant also generated consumer complaints about finding hard plastic pieces in the pet food. A recall of the affected foods was issued, but inspections of the facility to check on how they remedied the problem found the company had not completed repairs as promised.
Listen Now
Gone to the Birds
We often celebrate our cats and dogs, but today it'll be about the birds. We'll focus on bad bird behavior and training your parrot of cockatoo. Dr. Debbie breaks the myths about bird food and explains the nutritional value of seeds vs. pellets.
Listen Now

Read more about this week's show.

Introducing Chewy Pharmacy - Free Shipping on Pet Meds!
Animal Radio® Show #1089
Boy's Mission To Pet A Million Dogs
Gideon Kidd has a goal to pet a million dogs for his pet project. So far, the young boy has pet more than 750 dogs. He's chronicled his journey on Twitter, garnering over 200,000 followers. He'll tell us how it's going since we last spoke to him.
Listen Now
Please Don't Repo Fido - Lawmakers Ban Pet Leasing
Puppies sold in pet stores, most of which are sourced from puppy mills, are often accompanied by soaring sticker prices. To make the puppies appear more affordable, private lending companies are offering leasing plans. Miss a payment and they can repossess your pup. Bill Ketzer, from ASPCA Government Relations, is asking lawmakers to end this predatory practice.
Listen Now
Millennials Chose Pets Over Children
Millennials are less likely to become parents of "human children" because they are instead focusing on their pets. Apparently 44% of millennials are unsure if they want to have children, but their rate of pet ownership continues to rise. These animals are acting as a substitute for children according psychology professor Jean Twenge. This generation is half as likely to be married than the generations preceding it.
Listen Now
Convicted Deer Poacher Ordered to Watch Bambi Every Month For a Year

A Missouri judge has ordered a convicted deer poacher to watch Bambi at least once a month during the year he will be spending in jail. The man is actually one of four family members implicated in a three-year hunting operation that resulted in the deaths of hundreds of deer. The prosecutor said the family mainly stalked their prey at night, killing the deer and taking their heads and antlers, and then they abandoned the carcasses. The state's Department of Conservation called it a thrill and kill sport for the men. By the way, the one-year jail sentence was initially suspended in favor of a two-year probationary period. But the guy who now has to watch Bambi quickly violated the terms of his probation, leading the Judge to reinstate the original one-year sentence with the additional Bambi twist.
Listen Now

Read more about this week's show.

Animal Radio comes to you from the Redbarn Studios
Animal Radio® Show #1088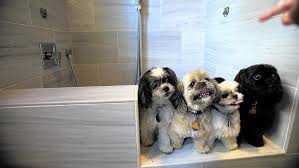 Pet-Friendly Housing
Standard Pacific Homes knows the 60-Billion-dollar pet industry has a place for homebuilding. 27 of their developments now include pet accouterments including a pet-spa and TV exclusively for Fido. Standard Pacific's Danielle Tocco explains what they're doing to cater to pet owners.
Listen Now
Heartworm Medication Causes Deaths
There are more worries about the dog heartworm medication Trifexis. So far, 965 complaints about dogs dying after taking Trifexis have been filed with the FSA over the last three and a half years. The drug's maker, Elanco, says it's sold 70-million doses and has found no link between the pill and any dog deaths.
Listen Now
No More Pet Piercing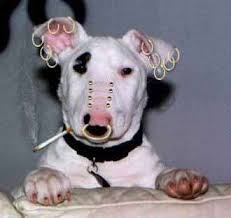 Assemblyman Carmela Garcia (Dem. N.J.) has written legislation that would outlaw piercings and tattoos on cats and dogs. Inspired by a lady that pierced her "gothic kittens," Garcia feels this ban would stop a burgeoning fad.
Listen Now
Pet Oxygen Masks
Does one size fit all? The Animal Radio Hero Person, Debra Jo Chiapuzio helps supply fire departments with life-saving oxygen masks for dogs and cats. She loves her job and has a great passion to teach others pet-first-aid.
Listen Now
Moving With Pets Can Be Pricey!
Apartments.com did the math in its Pet-Friendly Renting Trends Survey. It found that close to 80% of renters had to pay a deposit to have a pet and it was more than $200 per year in more than half the cases. About 64% of the people asked said they had a hard time finding an apartment that allowed pets even with a deposit.
Listen Now

Read more about this week's show.

Animal Radio comes to you from the Redbarn Studios
So many ways to listen to Animal Radio®. We're on 134+ AM/FM stations, the Animal Radio® App for iPhone/Android, iHeart Radio, iTunes, Stitcher, TuneIn, Spreaker and Podcast. We're available wherever you are!
Listen to Animal Radio LIVE anytime with the FREE Animal Radio App for iPhone / Android. Plus, you'll get notifications anytime there is a recall or news that affects you and your pets.
---
Copyright 2001-20 Animal Radio®, its logo and Animal Radio Network(TM) are registered trademarks of Animal Radio Network LLC. All rights reserved. Submissions for newsletter, programming, editorial comments and opinions may be sent to: YourVoice@AnimalRadio.com. See our website for additional information.