Listen to Animal Radio LIVE anytime with the FREE Animal Radio App for iPhone / Android. Plus, you'll get notifications anytime there is a recall or news that effects you and your pets.
Animal Radio® Show #931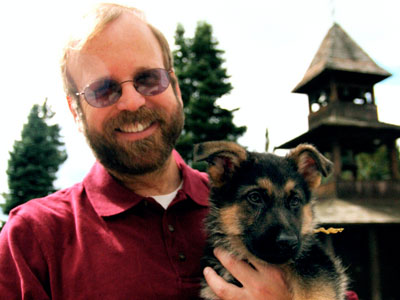 Let Dogs Be Dogs
Brother Christopher of the Monks of New Skete is our special guest. He says we're treating our animals too much like humans. He'll teach us to respect the true nature of dogs and become a pack leader. He'll also help us deal with Halloween, a truly troublesome time for many dogs.
How to Baby Talk to Pets
Dr. Debbie says it's important to learn how to "baby talk" to your pets. She uses baby talk for her patients and it makes a big difference. She'll teach us the nuances behind this special conversation. If you don't know how to talk like a baby to your pet, today is your lucky day!
The Pet Hoarder Disorder
Hoarders are people with a disorder that causes them to collect objects. But people who collect things and objects are not the same as people who collect animals. A new study, published in the journal Psychiatry Research, takes a look at the motivations of people who hoard animals. This latest study suggests that animal hoarding should be classified as an independent disorder with the hope of developing specialized treatments to help these people cope with the compulsion to collect critters.
Finding a Fear Free Veterinarian
Dr. Kathryn Primm describes what it's like to be the first certified "Fear Free" vet. She says it has made a world of difference for her practice, and especially the animals that come to see her. Listen to hear explain in our continuing Fear Free Expert Series.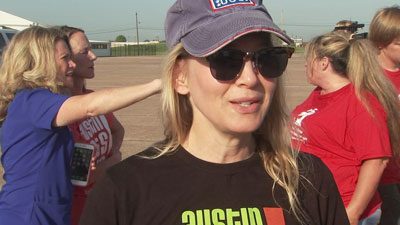 Actress Helps Rescue Dogs from Hurricane Aftermath
The heartbreak of the recent hurricanes in Texas and Florida has shown us a lot of animal heroes. The founder of Houston Pets Alive says one busy morning after the Harvey struck, someone tapped her on the shoulder and said, "Just so you know, Renee Zellweger is over there cleaning kennels and doing your laundry." Sure enough, she turned around to see the actress (who is also a native Texan) quietly cleaning kennels. And it wasn't just a photo op for publicity. The rescue says Zellweger "was here four days literally cleaning crates, doing laundry and walking the dogs."
Listen to this Animal Radio® episode

Animal Radio® Show #930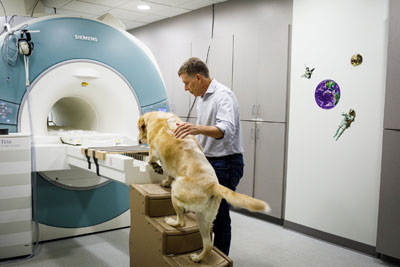 What's It Like To Be A Dog?
Neuroscientist Gregory Berns managed to put several dogs into an MRI machine to scan their brains and try to understand how they think and feel. Do dogs have emotions? Do they have empathy? Do dogs have a sense of humor? You may be surprised at some of these answers.
Counterfeit Flea Medication
The latest break in the counterfeit investigation came after a California man admitted in federal court that he had been selling unregistered and smuggled animal pesticides online for 15 years. The phony products were sold at pet shops in every state. Authorities say the phony products were labeled with well-known brand names, such as Frontline and Advantix, and entered the legitimate pet pharmaceutical marketplace without any detection whatsoever. The counterfeit medication even ended up in some big name chain stores as well.
Dog Friendly Breweries
The website TripsWithPets.com has unveiled its brand new list of dog-friendly breweries across America. It joins their lists of dog-friendly restaurants, beaches and other attractions, along with airline and car rental policies for pets and pet friendly vacation activities. For example, did you know there are whale-watching trips, excursions mining for gems, wine tastings and apple picking activities for you and your pet?
Bill Forces Pet Stores To Only Sell Shelter Pets
California is looking to take a stand against puppy mills. If Assembly bill A.B. 485 is passed, the bill would enact a statewide ban on the sale of puppy mill pets in pet stores, allowing only adoptable pets from legitimate shelters and nonprofit rescues groups. Animal advocates say by passing the bill, it will enable California to cut off the supply of inhumanely bred puppies and prevent consumers from unwittingly supporting puppy mills.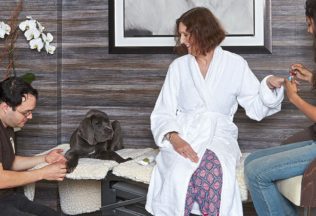 I Spent A Night At A Dog Hotel
What's it like to be the only human staying at one of the most luxurious dog exclusive resorts in the United States? Cathy Alter finagled her way into an 8 million dollar pet hotel for the night. She reveals her experience to us.
Listen to this Animal Radio® episode
Animal Radio® Show #929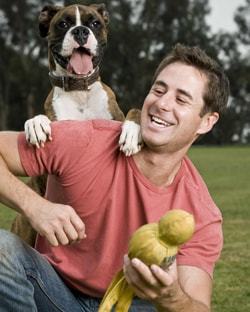 My Big Fat Pet Makeover
Animal Planet host Travis Brorsen begins a four-month weight loss and behavior modification journey with pet owners and their overweight animals. Is your pet tipping the scale? Don't take it personally. Over 60% of American pets are obese.
Why Is Understanding Your Pet's Body Language Vital?
Licensed Veterinary Tech and Certified Professional Dog Trainer Debbie Martin is here to help us decode our pet's body language She says there are some common signs of distress or anxiety that people miss. This is part of our Fear Free Expert Series.
Pot and Pets
A new study out of Colorado shows a four-fold increase in pet cannabis-related medical cases and much of that is simply pets getting into their owners' stash. The active chemical in marijuana called THC (it's what gives users the high) is toxic to pets. Veterinary experts say that cannabis can damage the neurological system in pets and can sometimes be fatal. Also, many of the marijuana desserts and sweets are made using Xylitol and artificial sweeter which is also extremely toxic to dogs.
Getting Pneumonia from Guinea Pigs
There's a new discovery that's just hit the world of guinea pig lovers. Dutch researchers say the cute furry rodents may carry germs tied to a very serious type of pneumonia. It's caused by the same bacteria the causes pink eye in guinea pigs and three people in the Netherlands have wound up hospitalized for pneumonia after contact with guinea pigs.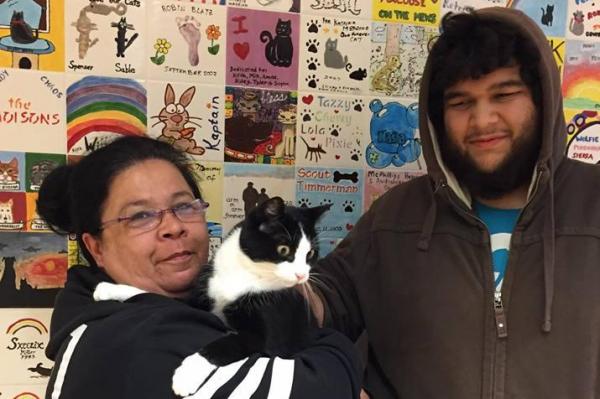 Missing Cat Reunited With Family After 10 Years.
Pets seem to go missing all the time, but it's not every day that they are reunited with their families. Jack the cat and his family was incredibly lucky! Ten years ago Jack went missing but because Jack had been micro-chipped as a kitten the Sanctuary where Jack eventually ended up was able to find his family after all that time.
Listen to this Animal Radio® episode


Animal Radio's Top Pick from SuperZoo 2017

Animal Radio® Show #928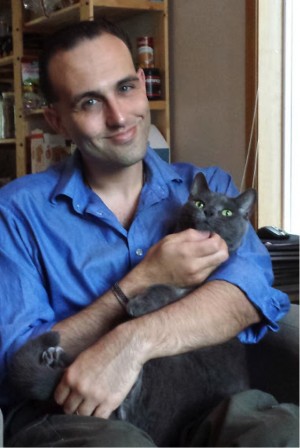 Strange Animal Laws
David Rosengard, a Staff Attorney for the Animal Legal Defense Fund (ALDF) explores the 10 Weirdest Animal Laws on the Books. He'll also share some of the important work the ALDF does for animals worldwide by being a voice for the voiceless.
How Much Would You Spend to Save Your Pet?
More and more pet parents these days are willing to go the financial distance for their pets to give them the best. Americans dog owners spend $2,033 toward their pets on average each year and cat owners about half that at $1,042. But when pet owners are forced to choose between big vet bills and the life of their furry friends, dog owners are willing to pay around $7,000 more than cat owners according to a new survey. So what's the actual number? Those who have dogs say they're willing to spend up to $10,725 to save their pets, while cat owners say they're willing to spend up to $3,454. But for those people who had both cats and dogs, they'd be willing to spend up to $10,200 on average for either their cats or dogs.
Spare Fido the Advil
Ibuprofen is the #1 medication about which the Animal Poison Control Center (APCC) receives calls. Never, ever, give a dog ibuprofen without first consulting a veterinarian. Pets metabolize ibuprofen differently than humans and even small amounts of the human pain reliever can be dangerous to animals. Giving your dog ibuprofen can cause vomiting and gastric distress and could also lead to seizures, coma and death. APCC's annual report breaks down the most common pet toxins across the nation. Popular brands of ibuprofen include Advil, Motrin and Midol.
Man Dies Rescuing Cat After Hurricane Harvey
The stories of heroes keep coming out of Texas and Louisiana after Hurricane Harvey. One mother has shared the story of her 25-year-old son who was electrocuted in Houston floodwaters. Andrew Pasek died while trying to save his older sister's cat. He was an animal lover who had just started out in chest deep water to walk the five blocks to the sister's house to check on the cat who had been left behind, when he stepped on a live electrical wire.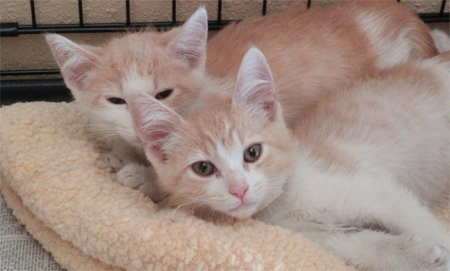 Owner Leaves $300,000 to Her Cats
A couple of cats in New York will be living a better life than many of us after their elderly, wealthy owner passed away and left them $300,000 in her will. A health care aide who worked with their former owner is now caring for the cats, Troy and Tiger. Now they are trust fund cats.
Listen to this Animal Radio® episode
The Animal Radio App has been UPDATED and is better than ever. Download the free Animal Radio App for iPhone - Android - Blackberry.
-Ask Veterinarian Dr. Debbie White and Dogfather Joey Villani your pet-related questions directly from the app.
-Get up to the minute news and recall alerts.
-Send us audio.
-Watch videos.
-Listen to current Animal Radio show or browse archives.

-Browse our knowledge-base.
-Call us directly on the Animal Radio App Hotline.






Animal Radio® Show #923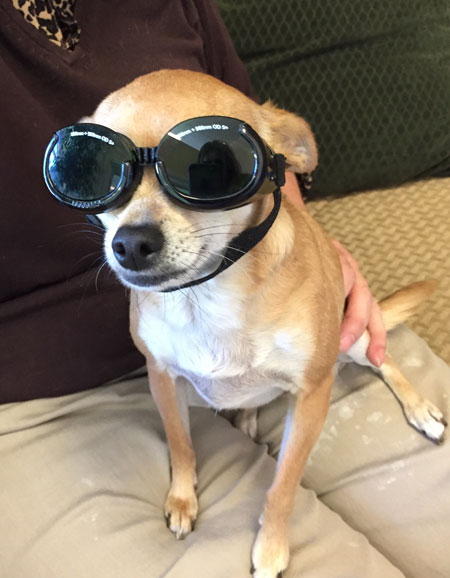 How Will The Eclipse Affect Your Pet?
Does your pet need special glasses to see the eclipse? Will animals act strange during this astronomical phenomenon? Astrophysicist Dr. Angela Speck is our guest. She has answers to these questions and other ecliptic queries.
Would Your Pet Be a Good Model?
Marketing genius Amy Peller managed to launch her dog's modeling career in an advertisement for Banana Republic. She says you shouldn't quit your day job. But she also says it's a lot of great fun for her and her dog Benny Hanna.
The Latest & Greatest Pet Gadgets
Pet World Insider Robert Semrow reports from the floor of SuperZoo, the pet product industry's largest trade show. He's reporting on the trends and Animal Radio's Top Picks for 2017. Alan Cook shows off his latest invention, a self-cleaning potty for dogs.
Facebook Cracks Down on Sale of Pets
Facebook is cracking down on the sale of pets, which they say is designed to weed out puppy mills. Facebook's list of things NOT allowed or forbidden commerce also includes weapons, ammunition, explosives and adult items or services. Private groups appear to be included in the no pet sales policy, so even those posts in private groups would be subject to removal.
Cecil's Cub Meet the Same Fate
No doubt you remember Cecil the lion, Zimbabwe's beloved big, black-mane lion, whose death at the hands of an American trophy hunter triggered international outrage? Cecil, was of course, killed by an American dentist who had paid about $50,000 for the African safari. Now history is repeating itself. Cecil's son has been fatally shot by another trophy hunter in Zimbabwe.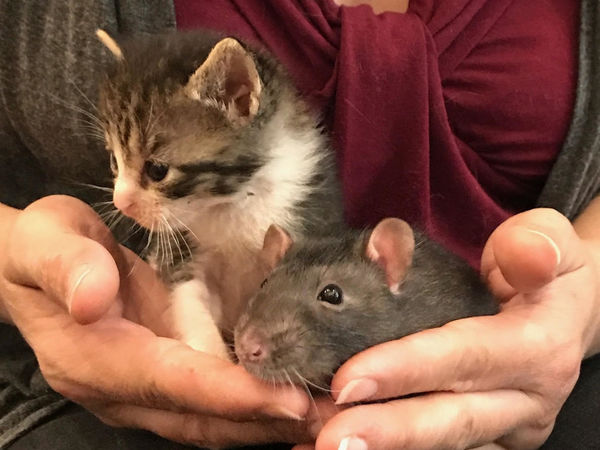 Rats Care for Kittens
A cat cafe in Brooklyn has recruited a pair of rats to care for its newborn kittens. They are young rats named Remy and Emile. These special rats were raised around kittens from a young age and are mostly used to care for orphaned kittens, sometimes called "bottle babies." But, because the rats are not afraid of the kittens, the rats don't run away and the kittens mostly don't chase them, although they do love playing with the rat's tails during supervised play sessions.
Listen to this Animal Radio® episode
Free Pets and People Drug Discount Card

You may already know how expensive pet medication can be. Especially when pet insurance doesn't cover drugs.
Animal Radio® wants to help out. We don't want any pets to go without the medicine they need.
Animal Radio® made a deal with the top pharmacies to save you up to 55%.
- The Animal Radio® Pets & People Drug Discount Card is FREE.
- It offers 15-55% discount on pet medicines or uninsured human medicines.
- It's usable at almost 60,000 pharmacies, including Walgreens, Wal-mart, Rite-Aid, Target, Costco, CVS...all the biggies!
- Card is pre-activated and never expires.
- You can learn more and print out the FREE card online HERE
Or, if you would like us to mail you a free card, send a self-addressed stamped envelope to:
Animal Radio Drug Card,
699 Paula Street,
Morro Bay, CA. 93442
Please help spread the word. Your friends will thank you.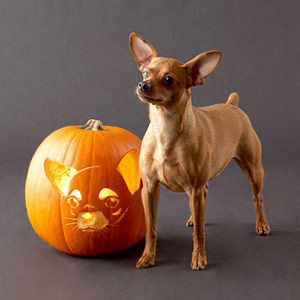 Download the Chihuahua Pumpkin Stencil: http://AnimalRadio.com/Pumpkin_Stencil.pdf





Animal Radio® Show Highlights
Animal Radio® is on iHeart Radio!! Listen to full shows or Listen to highlights
Can Your Pet Model?
Amy Peller has the low-down on turning your pet into a professional model.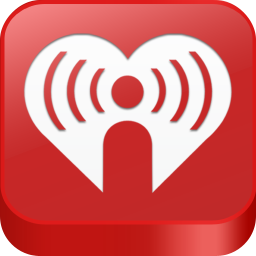 Listen Now


Metals in Your Pet Food
The 'Clean Label Project' says there is lots of heavy metals and toxins in most pet foods.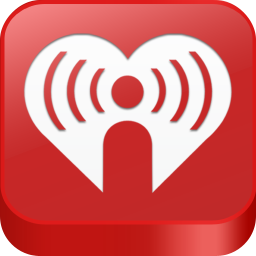 Listen Now

If It Walks Like A Duck
What's it like to have a duck as a pet? Shelly Powell says they're high-maintenance!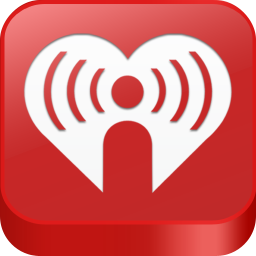 Listen Now

Nude Birding
Olaf Danielson likes to go birding in the nude. Find out why.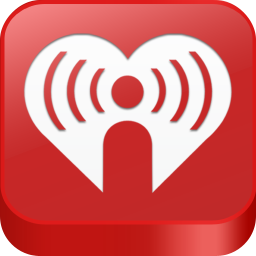 Listen Now

The Fear Free Movement
Dr. Kathryn Primm was the first certified Fear Free Veterinarian in the nation. She explains what the Fear Free movement means to her patients and their guardians.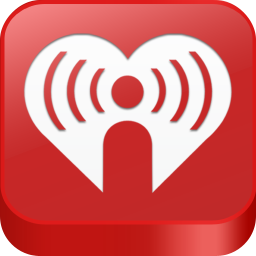 Listen Now
So many ways to listen to Animal Radio®. We're on 133+ AM/FM stations, the Animal Radio® App for iPhone/Android, iHeart Radio, iTunes, Stitcher, TuneIn, Spreaker and Podcast. We're available wherever you are!
The Animal Radio® APP is available for Android and iPhone. Listen on your schedule. Ask our Dream Team questions directly from the App. It's a FREE Download! It's made possible by Drs. Foster & Smith.
---


Copyright 2001-17 Animal Radio®, its logo and Animal Radio Network(TM) are registered trademarks of Animal Radio Network LLC. All rights reserved. Submissions for newsletter, programming, editorial comments and opinions may be sent to: YourVoice@AnimalRadio.com. See our website for additional information.