Catch Animal Radio in bite-size pieces. Introducing Animal Radio Highlights available from iTunes and iHeart Radio.
Animal Radio® Show #978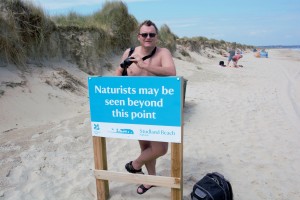 Nude Birding
Olaf Danielson has made a hobby out of birding without any clothes. Olaf is an author, religious scholar, storyteller and adventurer. He will share some of his favorite stories of seeking out rare and exotic avian wildlife... while naked as a jaybird.
Listen Now
Who is Tracking Your Pet Purchases?
With the pet industry growing so fast, any information that can be gained from your purchases for your pets is going to be extrapolated every way possible for those companies which profit from your spending habits. Search data pulled by Hitwise from major pet supply websites in June shows the majority of both cat and dog owners, or at least those doing the buying for their pets, are women and that the women who own dogs make nearly twice as much as those who have cats.
Listen Now
Pet Crematory Intentionally Gives Back Wrong Ashes
A pet cemetery and crematory in Illinois is accused of deceiving clients by giving them ashes that were not be from their deceased pets. Police found three deceased animals inside an old freezer at the facility and fortunately one of the animals had been micro chipped. Authorities contacted the owner who said they had already received their cat's ashes. But the only thing illegal in this case was misrepresenting ashes of an animal because pet crematories in Illinois are not regulated.
Listen Now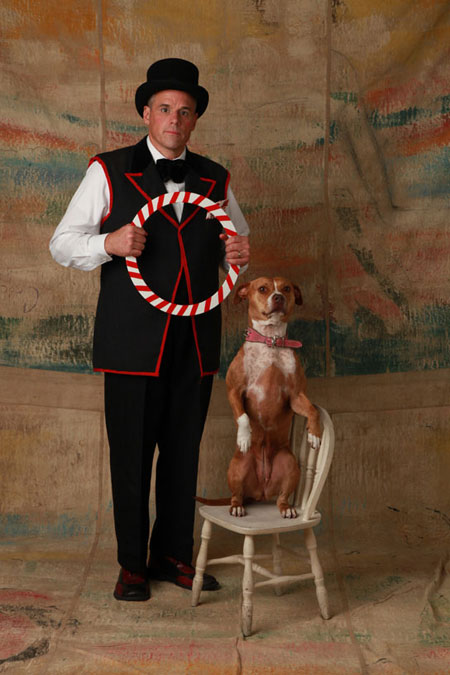 Training Pit Bulls for Good
Jeff Jenkins is the ringleader for the Midnight Circus, a pit-bull agility performance that shows the often-misunderstood dogs in a positive light. He's helping youngsters train their pit-bulls to do tricks instead of fighting.
Listen Now
Are Kittens and Puppies The Key to a Successful Marriage?
You're thinking love, communication, trust, common interests and that kind of stuff, right? But, a new study from the University of Florida says it could also be cute, cuddly puppies, kittens and bunnies. The team of psychological scientists found that to break the 'familiarity breeds contempt syndrome' or boredom that can happen in long-term relationships, couples can make better associations with their spouse through a positive stimulus like puppies and bunnies.
Listen Now





Animal Radio is a proud supporter of Fido Friendly's 'Get Your Licks on Route 66' Adoption Tour
Animal Radio® Show #977


Pets Cause 1000 Fires Per Year
"Unattended pets often set their homes on fire and pets can't call 911," according to Zsolt Sapy, the COO of Smoke Alarm Monitoring. Just how does this happen? What can you do to stack the odds in your pet's favor?
Listen Now
Should You Trust Pet DNA Tests?
Dr. Lisa Moses says there is a place for DNA tests, but only as a novelty. While these tests may show a predisposition towards breed specific diseases, she warns against making medical decisions based on a DNA swab or blood tests.
Listen Now
What We Know About Our Cat Food
A new study of 2,000 cat owners reveals many of them are oblivious about what foods could be harmful to their cat's health. More than 50% of those questioned did not know that milk, grapes, raisins, garlic and onions are hazardous to a cat's health. A fifth of owners don't even know their cats are carnivores, with one in 10 feeding them raw vegetables and another one in 20 serving up salad leaves.
Listen Now
Kids Prefer Rats Over Cats Or Dogs
RightPet.com, which is an online resource for pet owners, has announced the findings of its 8-year pet ownership study that used the data of nearly 17,000 pet owners across 113 countries. The biggest revelation is that children between the ages of 10 and 17 years old say they get more satisfaction owning pet rats rather than cats or dogs.
Listen Now
Cat Lovers Dream Job
If you've ever thought of quitting your job and living out your life saving cats on a picturesque Greek island, here's some great news. A cat rescue in Greece, called God's Little People Cat Rescue, is looking for a new caretaker. They're looking for a part-time caretaker to look after 55 cats with free lodging in the form of the sanctuary manager's house that overlooks the Aegean Sea.
Listen Now
Ed Asner Loves Himself Some Kitty!
Iconic Actor Ed Asner is our flashback to 2010. Bet you didn't know Ed is a "cat" guy? His satirist banter and love for his personal kitties makes this one of most memorable moments of Animal Radio.
Listen Now
Animal Radio® Show #976


Charleston Airport's Newest Employee
Russ Kennedy holds down security at Charleston's Yeager Airport. He's also the handler for Greg, a border collie that clears runways from geese and other wildlife that could cause a fatal aircraft accident.
Listen Now
The Truth About Dog-Lick Bacteria
A Wisconsin man made headlines after a dog lick led to a rare infection resulting in the amputation of part of his legs and arms. This has set off unwarranted alarm. While the bacterium is extremely common in dogs and cats, the risk posed by being licked is infinitesimally low.
Listen Now
Counting Cats
A coalition of animal groups in Washington, D.C., have started the D.C. Cat Count, which will try to create a more accurate estimate of the city's entire cat population, including both feral cats and pet cats. The project is expected to take three years and cost $1.5 million. The groups hope the information will help improve efforts to manage the cat population. The project will use many different strategies to arrive at a total population count, including an app allowing residents to snap their own images of cats they encounter.
Listen Now
Is It A Dog Or Ball
A dog groomer in Japan is literally turning dogs into fluff balls. Yoriko Hamachiyo is clipping usually small dogs into a ball. He does this by cutting their hair so they look like a soft, fluffy round ball, a ball with legs.
Listen Now
Dog Fraud
Dogs can communicate through scent, leaving their mark everywhere. New research finds that smaller dogs "cheat" by using higher raised-leg angles to leave higher urine marks, thus exaggerating their size to other dogs that would come along and sniff later.
Listen Now
Bart's Voice Loves Animals
The voice of Bart Simpson is our flashback guest. Nancy Cartwright really loves animals. She has an entire menagerie at her L.A. ranch. Her prized pet is a fiberglass cow. Nancy felt that because she's always saying, "don't have a cow man," that she should have one. She also has seahorses.
Listen Now
Animal Radio® Show #975


Who Is Smarter? Dog Or Cat?
Scientific American Senior Editor Josh Fischman translates the results from current research on the brains and neurons of cats, dogs, raccoons, bears and humans. You may be surprised by the results. Cat lovers - brace yourself.
Listen Now
Has Your Pet Restricted Your Travel Plans?
According to a new study of 2,000 American pet parents, half of them have never traveled outside of the country since owning their pet. The main reason pet owners struggle to take a vacation without their pet is likely due to the 68% who felt especially guilty when they leave their pets behind.
Listen Now
Your Cat May Be Giving Away Your Home Address
Identity theft has been a big concern for years. Now those photos you post of your pet could lead strangers straight to your home. The meta-data hidden beneath those cute furry photos include your geo-location. And one website, IKnowWhereYourCatLives.com, actually highlights just that.
Listen Now


Two KONGs For Every Dog In America
The KONG is the most ubiquitous dog toy in existence. The name KONG has become a part of the vernacular, just like Kleenex and Band-Aid. So, you'll be quite amused when KONG creator Joe Markham tells us how the toy was invented by accident. This is the last installment in the Fear Free Expert Series.
Listen Now
Bucket List For Shelter Dog
An animal shelter in Arlington, Virginia, is helping a dying dog with cancer live his best life. The Animal Welfare League of Arlington hopes that a family will adopt Smoke, a 10-year-old hound with terminal cancer, in the last weeks or months that he has left. But, until that time, the shelter has created a bucket list for Smoke that is still growing. On the list already are entries such as riding in a fire truck, eating ice cream, going to the beach, riding in a police car and howling with the sirens, and getting a full body doggy massage.
Listen Now

So many ways to listen to Animal Radio®. We're on 133+ AM/FM stations, the Animal Radio® App for iPhone/Android, iHeart Radio, iTunes, Stitcher, TuneIn, Spreaker and Podcast. We're available wherever you are!

Listen to Animal Radio LIVE anytime with the FREE Animal Radio App for iPhone / Android. Plus, you'll get notifications anytime there is a recall or news that affects you and your pets.


---
Copyright 2001-18 Animal Radio®, its logo and Animal Radio Network(TM) are registered trademarks of Animal Radio Network LLC. All rights reserved. Submissions for newsletter, programming, editorial comments and opinions may be sent to: YourVoice@AnimalRadio.com. See our website for additional information.