Grab your Pets for a Warm and Fuzzy Break from the New Normal.
Enjoy some laughter with your pets, Cowboy Poet Baxter Black, Prince Lorenzo Borghese, Lassie Biographer Ace Collins, a Shark Tank contestant, a lady that's eating pet food for a month, and a woman with an eating disorder who was saved by her dog.





Animal Radio® Show #1083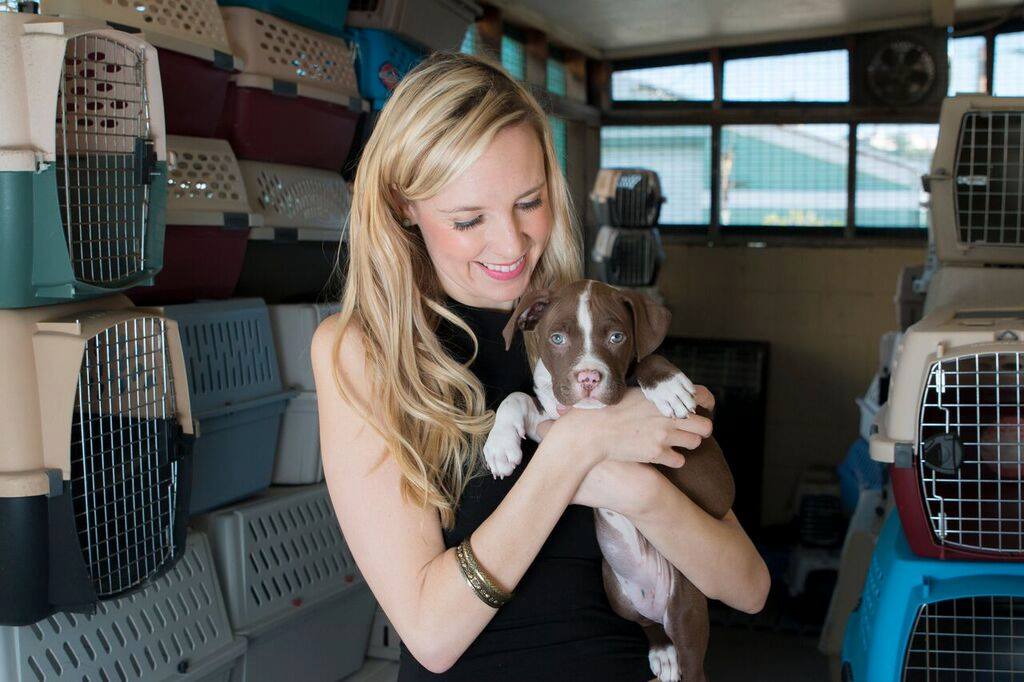 Pound for Pound
Shannon Kopp spent the good part of a decade with an eating disorder. She would eat large amounts of food and then vomit 20 times a day. No therapist, doctor, or even rehab could cure her. She didn't find relief until she met a dog.
Listen Now
Pet Insurance Company Fined $150,000
The Washington State's Insurance Commissioner has fined a pet insurance company, American Pet Insurance, which goes under the name Trupanion, $150,000 for violating state laws. The violations include a failure to cancel policies in a timely manner in cases such as a pet's death, after a customer no longer owned a pet and when the pet owner canceled a policy.
Listen Now
TSA Rejects
Alan Kabel tells us about dogs that were trained to work for TSA but ended up failing their certification. Now, these animals are finding new homes through a unique adoption program.
Listen Now
Do Dogs Love Us or Do They Just Want Our Food?
In an experiment further investigating the relationship between humans and dogs, researchers wanted to find out if it is a true bond or a love of food. They found most dogs anticipate the praise of their owner as much or more than a food reward.
Listen Now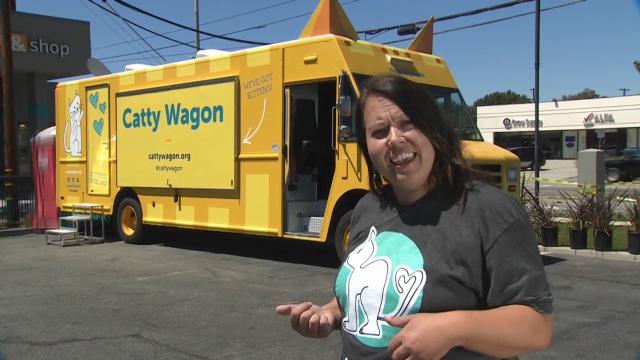 Catty Wagon
Aimee Gilbreth comes up with some pretty unique ideas to raise money for her animal welfare organization. On the heels of the successful '6 Packs & 9 Lives' calendar featuring buff men with cats, now she's unleashed the Catty Wagon, adopting felines from a converted food truck that looks like an orange kitty.
Listen Now
When To Change Your Vet
Just like any business, there are always people that give it a bad name. Same with Veterinarians. Animal Radio Veterinary Correspondent Dr. Marty Becker has a list of red flags you should look out for. If you see one, you need to re-think your vet?
Listen Now

Read more about this week's show.
Animal Radio® Show #1082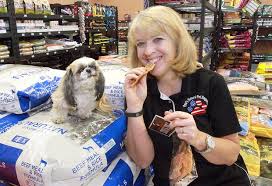 Eating Pet Food
Dorothy Hunter is so confident the food she sells in her story in healthy that she's eating nothing but pet-food for 30 days. We'll find out the inspiration for this stunt and exactly how she is faring 13 days in. So far, the only issue seems to be a mild case of flatulence.
Listen Now
Woman Finds Wedding Ring After 6 Years - Thanks To Her Dog!
A woman in Wisconsin is happily wearing her wedding ring again, 6 years after it disappeared.  Lois Matykowski was devastated when her ring first disappeared and even checked her dog's poop for a couple of weeks with no luck. The mystery was solved after Tucker ate a popsicle stick. You'll have to listen to find out how this ends.
Listen Now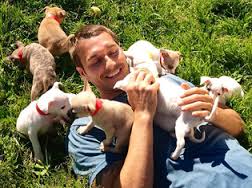 CBS's Lucky Dog
Brandon McMillan comes from a family of circus performers and is the host of CBS's new Saturday morning show, "Lucky Dog." Each week Brandon takes a shelter dog and trains them for a prospective new home. The program follows the entire process until the dog gets into his/her new forever home.
Listen Now

Top 10 Bird Dangers
Who would've thought it could be so easy to accidentally kill your bird. If you own a bird, or maybe planning to get one, you'll need to hear the Top 10 Bird Dangers from Dr. Laurie Hess. You might be surprised at the hazards lurking within your household.
Listen Now

14 Year-Old Hero
This week's Hero Person is 14 year-old Nicholas Nash. He helps find homes for adoptable animals and is building a shelter on his family land. A young person so passionate about the health and happiness of our four-legged friends - serves as a great model for future generations.
Listen Now


Read more about this week's show.
Animal Radio® Show #1081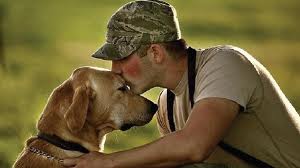 Pets for Vets
Clarissa Black is this week's Hero Person. She created a service that matches returning soldiers with adoptable dogs. Some of our servicemen suffering from PTSD find the dogs to be extremely comforting and an important part of their recovery and rehabilitation.
Listen Now
Haatchi & Little B
Owen and his dog Haatchi have gone viral on YouTube. It's the story of a little boy that overcomes his disease with the help of a dog. Owen's father, Will Howkins tells the intriguing story behind the boy and his dog.
Listen Now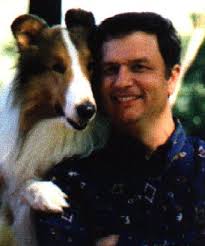 Man's Best Hero
Prolific author Ace Collins entertains with warm and fuzzy conversation about his latest book that celebrates exceptional dogs. And as Lassie's biographer, he has stories. Not only is Lassie alive, but SHE is now ten generations old.
Listen Now
Does Phone Warranty Cover Pet Damage?
There was a study done to see how many pet owners have had their dog or cat damage or destroy one of their electronic gadgets. The study found that male dogs are 86 times more likely than a female dog to wreck a gadget. So, the question, does an extended warranty cover pet damage? Turns out in many cases, they do.
Listen Now
Lady Gaga Under Fire From PETA
Do you dress up your dog? What about accessorizing your dog with a little jewelry? Pop star Lady Gaga has come under fire from PETA for putting some bling on her dog.
Listen Now

Read more about this week's show.
Animal Radio comes to you from the Redbarn Studios
Animal Radio® Show #1080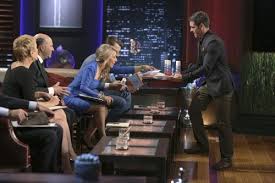 Pet Inventions on Shark Tank
Abe Geary pitched his pet-related idea to the sharks on ABC's Shark Tank. He ended up turning down an offer that required too much equity. Now he's on Animal Radio to share his Pet Paint with listeners. Abe tells us what it was like for him on the prime-time blockbuster show. His mere appearance on the TV show has driven sales.
Listen Now
The Prince Returns
Prince Lorenzo Borghese is back. This time we clear up any confusion about being related to Napoleon. Since being on the TV reality show The Bachelor, almost a decade ago, he's been actively involved with his high-end boutique pet line, and he's been advocating for our furry-friends.
Listen Now
Dangerous Dog Registry
Orange County California officials are proposing a website, similar to the Sexual Offender Registry for humans, except for "Dangerous Dogs." Proponents say there are approximately 150 dogs in the city that have either maimed or killed people. A Database would let neighbors know if there is a dangerous dog living in their area.
Listen Now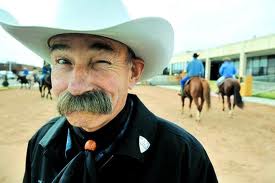 Cowboy Poet Veterinarian
Perhaps you've already had a chance to hear Baxter Black on NPR or The Tonight Show. A former veterinarian turned poet, entertainer and philosopher - you will be thoroughly entertained by this odd character and his turkey tribute.
Listen Now
Mints for Fido?
Vinnie Penn was in line at Petco, he saw "Doggie Mints" as an impulse purchase item. Which led him to thinking, why? Who is the person that is feeding their dog mints for their breath? Aren't they supposed to have bad breath?
Listen Now

Read more about this week's show.
Animal Radio comes to you from the Redbarn Studios
So many ways to listen to Animal Radio®. We're on 134+ AM/FM stations, the Animal Radio® App for iPhone/Android, iHeart Radio, iTunes, Stitcher, TuneIn, Spreaker and Podcast. We're available wherever you are!
Listen to Animal Radio LIVE anytime with the FREE Animal Radio App for iPhone / Android. Plus, you'll get notifications anytime there is a recall or news that affects you and your pets.




---
Copyright 2001-20 Animal Radio®, its logo and Animal Radio Network(TM) are registered trademarks of Animal Radio Network LLC. All rights reserved. Submissions for newsletter, programming, editorial comments and opinions may be sent to: YourVoice@AnimalRadio.com. See our website for additional information.