ASPCA Believes Fear of Acetaminophen-contamination in Pet Food Unfounded: Organization Cites Independent Testing by UC-Davis in Addition to Earlier FDA Test Results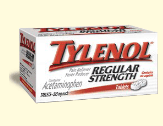 NEW YORK-In light of the recent Menu Foods pet food recall, recent speculation on whether certain pet foods may be contaminated with acetaminophen has been spreading alarm among pet parents and the public.

The ASPCA® (The American Society for the Prevention of Cruelty to Animals®) today announced that it has been in close touch with veterinary toxicologists at the University of California (Davis), who have conducted independent tests on cat food to analyze for this contaminant-and whose findings corroborate those of the U. S. Food and Drug Administration (FDA), as cited in the press. As such, the ASPCA believes that fears of widespread contamination of pet food with acetaminophen are unfounded.

"Ever since the news broke that some pet food had been found to have been contaminated with acetaminophen, we were justifiably concerned for the continuing safety of pets," said Dr. Steven Hansen, a board-certified veterinary toxicologist and senior vice president with the ASPCA, who manages the ASPCA's Animal Poison Control Center (APCC), located in its Midwest Office in Urbana, Ill. "As we mentioned in our last advisory, acetaminophen poisoning can be deadly in pets, especially cats."

Dr. Robert H. Poppenga, a board-certified veterinary toxicologist and who runs the Toxicology Section of the California Animal Health and Food Safety System at UC Davis' School of Veterinary Medicine, explained further. "A few weeks ago, CAHFS received three cans of cat food supplied to it for testing by an individual pet owner. We were told that this was the same food that had tested positive for acetaminophen and cyanuric acid at a private laboratory in Texas. Further, the cat in question had been diagnosed with acute renal failure, but there was no evidence of liver failure, which is what we see with acetaminophen poisoning."

"We immediately began conducting our own rigorous tests on these foods, which are in line with nationally-accepted guidelines for such testing. All the samples came back negative for this type of contamination."

Continued Dr. Hansen, "The bottom line is that neither did the FDA's tests confirm the presence of acetaminophen, nor those conducted by UC-Davis-nor has the APCC managed any clinical cases to date."

"As a result, we want to reassure the public that, based on this information, we believe any fear of acetaminophen contamination in pet food is unfounded, and pet parents should rest easy on that account."

The ASPCA continues to monitor developments in the Menu Foods recall situation and related information, and is providing regular updates and advice for pet parents, at its Pet Food Recall Resource Center at www.aspca.org/recall.

Hear this and other breaking news as it happens - Animal Radio® is streaming online 24/7 Listen LIVE Now!


Star-Studded Summer on Animal Radio®



Kenny Kingston, Psychic to the Stars, was the personal reader of Marilyn Monroe and has read for Greta Garbo and Whoopi Goldberg, to name a few. Joining Kingston is Dr. Joyce Brothers who talks about pets and relationships, actor Leslie Nielsen and Gary Burghoff of M*A*S*H.

Quick-links:
Kenny Kingston, Psychic to the Stars, still speaks with Lucille Ball on a regular basis. He has an affinity for the furry. LISTEN
Dr. Joyce Brothers discusses how pets come between partners. LISTEN
Leslie Nielsen never leaves home without his "animal." LISTEN


This Week on Animal Radio®:

Leslie Nielsen


Since Leslie is always on the go, he currently does not have any pets, as he feels it wouldn't be fair to them. But, his one "Animal" that he never leaves home without is his "Whoopee Cushion." Hear him talk about some of his greatest moments with his "animal."
Look for Leslie in the upcoming release of "Music Within, " the true story of Richard Pimentel, a brilliant public speaker with a troubled past, who returns from Vietnam severely hearing -impaired and finds a new purpose in his landmark efforts on the behalf of Americans with disabilities, as well as "Scary Movie 5." And could there be a spoof of Spider Man in the works? Tune in to find out.

Gary Burghoff - Corporal "Radar" O'Reilly of M*A*S*H


Gary Burghoff and "Radar" O'Reilly are synonymous with the kind, lovable yet kindred spirits we can all remember with fondness. The role of "Radar" was tailor-made for Gary because of his obvious love of animals and his extraordinary personality. Remember Radar's zoo in M*A*S*H? This theme originated from his real life Animal Rehabilitation Clinic in Southern California where he nurtured and cared for many species of birds such as the brown pelican, and many other animals including opossums, grey squirrels, raccoons and abandoned creatures needing Gary's special and tender-loving care. In fact Gary, once known as the "Bird Man of Malibu", was licensed by the State of California to care for wounded animals. Listen in Real Audio 6/30-7/4


Next Week on Animal Radio®:
Lucie Arnaz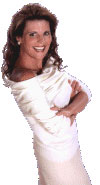 Lucie Arnaz was an early member of Actors and Others for Animals when they opened their doors in 1971. The offspring of Lucille Ball and Desi Arnaz, discusses her childhood pets and life with her famous parents.
Lucie has several movies to her credit, but her real passion lies in live theatre. You can catch her live performance at "Broadway at Birdland" at Birdland in New York, July 15th & 16th.

Therapy Kangaroo


A Baby Kangaroo Is Helping Residents of a Senior Citizens Community. The residents of one senior center are getting a hopped-up dose of medicine.
But they're not popping pills, they're spending quality time with Elliot, a 6-month-old kangaroo that is one of the most popular members of this senior living community.
Elliot hops the halls, mingling with the 120 seniors suffering from Alzheimer's disease and Parkinson's disease.


---
RECENT Animal Radio® PODCASTS:




Podcast NFL STAR INVESTIGATED FOR DOG FIGHTING - HSUS Pres. WAYNE PACELLE (1 hour abridged version)
Podcast DR. JOYCE BROTHERS - Your spouse and your pet (1 hour abridged version)
Podcast KENNY KINGSTON - Legendary psychic loves sweet animal spirits too! (1 hour abridged version)
Podcast JILL MARIE COMBINE - Celebs and their pets. What's up with Paris Hilton's Tinkerbell? (1 hour abridged version)
Podcast LESLIE NIELSEN, Mr. Magoo, Scary Movie, Naked Gun, Animal Radio® (1 hour abridged version)
Podcast SUMMERTIME ALLERGIES AFFECT PETS TOO (1 hour abridged version)
---

Recently on Animal Radio®:
Kenny Kingston - Psychic to the Stars


Many of you know legendary psychic Kenny Kingston, the original 'Psychic to the Stars.'
Kenny Kingston was the personal reader of Marilyn Monroe and has read for Lucille Ball, Greta Garbo and Whoopi Goldberg, to name only a few of Kenny's famous clientele.
He is here to answer your questions about your pet. Yes, your pet! We go to the phones and conference your calls this week.
http://www.KennyKingston.org


Hear Kenny Kingston on Animal Radio®


Kids Learn about Pets with Handicaps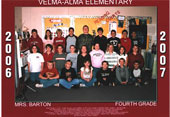 What started as a class project for fourth-graders learning about handicapped pets turned into a nationwide effort to help a bright-eyed dachshund left partially paralyzed after an attack by angry teens.
Kathy Barton's 4th grade class in Velma, Oklahoma, was working with HandicappedPets.com to create awareness of the value of disabled animals. They heard about the plight of a dachshund in Tennessee named "Boo," now named "Johanna" and wanted to help. The dog had been attacked with a bat and was left paralyzed in her rear legs and incontinent. After her injury, her former owner would chain her outside to prevent damage to the rugs. To move around, she had to drag around her back legs in the dirt, leaving them scraped and raw. Their class project became a successful rescue mission.

Every year since then, Kathy Barton's 4th grade class learns about handicapped pets and raises money to help buy carts for these animals. This year, they helped raised enough money through fundraisers to purchase 3 carts, one for a quadriplegic cat, (see the Video)
http://www.handicappedpets.com/news/inthenews.html
And 2 others for two dogs unable to walk.
http://www.HandicappedPets.com


Hear about Kathy's 4th grade class on Animal Radio®




When Pets Come Between Partners
Dr. Joyce Brothers
Real trouble can start when pets get in the way in bed. Many divorces site this as a primary problem. Dr. Joyce Brothers is a noted psychologist, columnist, author and one of America's 10 most influential women. Hear what Brothers has to say about pets coming between partners. She answers the questions about pets in bed with you and your spouse, whether or not people start to look like their pets, and a whole bunch of things you've always wondered, but were waiting for Animal Radio® to ask.


DOES YOUR PET SLEEP IN BED WITH YOU? See the stats!


Hear Dr. Joyce Brothers on Animal Radio®

Will Your Microchip Become Outdated?
Mike Fry, Animal Ark Animal Shelter and Host of Animal Wise Radio with Dr. Linda Wolf
Microchipping is a procedure where a small microchip is embedded under your pet's skin, so that if Fido or Fluffy or Tweety become separated from their loving owners, the chip can be scanned and the chip registration company can be contacted and you can all be happily reunited.
But, here's one of the major problems with the microchipping industry. Too many cooks spoil the broth. There are now so many companies that have entered the microchip business, developing chips with different frequencies. And these differing microchip frequencies require scanners that pick up all of those different frequencies. So what happens if a shelter or veterinary office or research facility has a scanner that doesn't read your pet's chip? The animal gets listed as not having a microchip.


Hear Dr. Linda Wolf on Animal Radio®

Beer for Dogs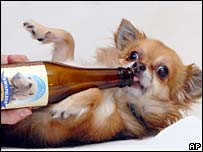 Mike Fry, Animal Ark Animal Shelter and Host of Animal Wise Radio with Dr. Linda Wolf
Beer for dogs, what next? Perhaps your dog prefers the taste of a nice cold beer after a hard day of laying around, or maybe he just wants to drink out of the toilet!


Hear Dr. Linda Wolf on Animal Radio®

For those thinking about declawing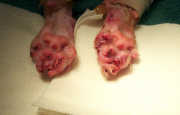 Hal Abrams and Judy Francis and caller
Most Veterinarians offer the discounted bundle, spay/neuter and declaw. Declawing is not a last alternative! It's illegal in most advanced countries. But don't listen to us...hear a real story from a regretful listener. Declawing | Declawing Diagram


Hear the regretful cat-guardian on Animal Radio®

Don't miss Animal Radio's Annual Traveling with Your Pet Special
More than ever, we're taking our cats and dogs with us wherever we go. On July 21st, Animal Radio® uncovers tips, tricks and products that make traveling with your pet a breeze.
Car Safety ­ Seat Belts for your Pet.
Protecting your Pet in Changing Climates.
New Products that Make Traveling Easier.
Feeding your Pet On-The-Road.
Great Pet-Friendly Places To Go.
If you're producing or distributing a travel related product, or offer a travel related service to be proud of - you should be part of this special program. If you're traveling with your pet this summer, you won't want to miss this show.
Sponsored by KURGO & DRYFUR.
Veterinary Minute on Animal Radio Network
with Dr. Jim Humphries
The Cutting Edge of the Future... Laser Surgery for Pets!

Mention the word laser and immediately most people will start thinking about futuristic space battles or late night rock concerts in the planetarium. What could Star Wars, light sabers and Pink Floyd possibly have to do with our pets?
It's doubtful that anyone would picture their family veterinarian swinging a light saber on the bridge of some galactic cruiser, but he or she may just have a similar technology available to help keep your pets comfortable during surgery.
For more than 30 years, human doctors have used various types of surgical lasers to help people heal faster and with less pain. Lasers are now used routinely to help correct eyesight, remove skin blemishes, and even destroy unwanted hair. But, it has only been within the past 10 years that veterinary medicine has started to utilize this same technology to provide a similar level of comfort for their patients.
Using a laser during surgery instead of a scalpel blade provides many advantages to the surgeon. First, due to the precise nature of lasers, the veterinarian is able finely tune the amount of tissue that is affected by the surgery, thereby reducing the damage to any of the surrounding area. Second, lasers will actually help to control bleeding by sealing off the tiny capillaries and vessels that may leak and ooze during normal surgeries. Third, lasers help to reduce the amount of swelling that is associated with any sort of surgery. By avoiding bruising and tearing of body tissue, lasers help the veterinarian to minimize inflammation. Fourth, since lasers vaporize cells, any latent bacteria that might want to start an infection will also be vaporized, helping to minimize potential post-operative infections. And finally, lasers reduce the amount of pain involved in surgeries by actually sealing the ends of nerves in the affected tissues. This stops the propagation of the pain impulse and will actually help the pet to heal faster!
With all of these advantages, many more veterinarians have started to offer the choice of laser surgery for their patients as well. For most veterinarians, using the laser during a routine spay or neuter can help minimize the swelling and discomfort that many pets might experience post operatively. But beyond the routine surgeries, there are a multitude of procedures that might benefit from the use of a laser. Any oral surgery, such as removing excess gum tissue or shortening an elongated soft palate in a short-faced dog breed, will proceed more smoothly with a laser because the laser will help to control bleeding better than a scalpel blade. Cosmetic surgeries, such as repairing stenotic nares (constricted nostrils) in the Pug breed also benefit due to the precise nature of the laser. Only the tissue that needs to be removed will be affected. Lasers have even been used to remove anal sacs from dogs who have trouble expressing them!
By far, one of the most common uses of the surgical laser in the veterinary hospital is to perform declawing of cats. Although this elective surgery has many proponents and opponents, almost everyone would agree that the advent of using the laser for declaws has helped minimize the trauma associated with the surgery. As mentioned above, lasers will actually seal small nerves, keeping them from transmitting painful impulses. Cats who have been declawed with a laser are often running and playing within hours of surgery. In contrast, older techniques of declawing cats have potentially kept a cat uncomfortable for several days afterwards.
Beyond all these wonderful advantages, the laser does have a single major drawback. For some veterinarians, the cost of purchasing a new laser is out of reach. But many more veterinarians are finding that the numerous benefits of laser surgery far outweigh the rare disadvantage. For those clients whose veterinarians have purchased lasers to help provide a more human-like level of care, expect surgical invoices that involve use of the laser to increase by $50 to $150.
From the routine surgeries to repairing hereditary abnormalities, lasers are helping veterinarians keep their patients healthy and happy. Talk with your veterinarian about his or her options with laser surgery. To learn more about how lasers have helped pets, go to www.myVNN.com to learn more.

Dr. Humphries is a veterinarian in Colorado Springs and the National News Director for Veterinary News Network at http://www.MyVNN.com. Hear the Veterinary Minute exclusively on Animal Radio®-LISTEN TO ANIMAL RADIO NETWORK NOW
ASK THE CAT COACH with Marilyn Krieger
Help, My Cat Peed on My Boyfriend's Head!



Dear Cat Coach,
I am very embarrassed to write about my cat's problem. I am really hoping you can help us. My cat Spike peed on my boyfriends head last night. Prior to last night's episode, he's been peeing on just about anything my boyfriend leaves around.
I've had Spike since he was only 6 weeks old. There has never been anyone else living with us, it's always been just Spike and me. Spike has been my buddy for the last six years, his whole life. The only time we weren't together was last year when I took a two week vacation. Spike's jealously started last month when my boy friend moved in and Spike peed in one of his shoes.
Can you please help us? My boyfriend told me last night that unless something is done, I have to choose between him and Spike.
Signed,
Desperate!
Dear Desperate!
It is easy to understand why Spike is not welcoming your boyfriend into the house. Spike is "resource guarding". And you're the resource he's guarding! You have been his sole companion for all of his life. During the last six years you have been the provider of everything Spike needs and is accustomed to, including food, water, play and love. Since your boyfriend moved in, the routine and consistency of Spike's life has changed and Spike is no longer the center of your attention.
The good news is that you won't have to choose Spike over your boyfriend, or vice versa. Through various activities, you and your boyfriend can influence Spike to see him as another source of attention, food, play and love. Start by having your boyfriend take over Spikes feeding. It is important that he follows the same time schedule that you have been keeping for feeding. If Spike enjoys being groomed, encourage your boyfriend to gently groom him for a few minutes every day. Keep in mind that everything your boyfriend does with Spike should be enjoyable and pleasant for Spike. If Spike does not want to be groomed, then your boyfriend shouldn't groom him. Play is another tool to help bond Spike to your boyfriend. If possible, he should play with Spike everyday, using a fishing pole toy.
Additionally, Spike will benefit from both you and your boy friend clicker training him. For more information on Clicker Training, either see the Animal Radio's August 2006 Cat Coach Column about training cats http://animalradio.com/august2006.html , or check out Karen Pryors web site at www.clickertraining.com . Clicker Training will provide another fun way of helping Spike to connect with your boyfriend and to reinforce his relationship with you.
Don't forget your part in this! It is important that you keep interacting with Spike everyday, grooming, giving him treats, playing, clicker training and loving him as much as possible. As Spike starts seeing your boyfriend as someone who also provides for his needs, he should stop urinating on your boyfriend and his belongings.
Hear The Cat Coach on Animal Radio Network - LISTEN TO ANIMAL RADIO NETWORK NOW
Marilyn Krieger, CCBC is a Certified Cat Behavior Consultant. She can be reached for phone or on-site consultations to help solve cat behavior problems either by e-mail marilyn@thecatcoach.com or by phone: 650 780 9485. Additionally, Marilyn teaches cat behavior classes and is available for speaking engagements. You can find out more about The Cat Coach at http://www.thecatcoach.com Marilyn is certified through The International Association of Animal Behavior Consultants. Copyright July 2007 Marilyn Krieger, CCBC All Rights Reserved. In Technecolor where available. Void where prohibited.
Animal Radio® made possible by: SIMPLE SOLUTION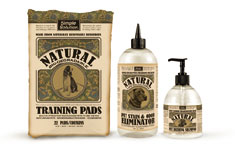 Earth conscious consumers now have an eco-friendly choice in pet care. The Natural line of products by Simple Solution is completely, 100% all-natural. The Biodegradable Training Pads, used by many pet owners as an indoor potty, are 100% biodegradable even by California's standards. They'll biodegrade faster than an orange peel! The line also offers an all natural Pet Stain and Odor Remover that's a great alternative to harsh chemicals found in traditional household cleaners. Simple Solution® Natural Pet Bathing Shampoo cleans and conditions with all natural ingredients including, plant-based mild cleansers, Aloe Vera, Vitamin E and Pro Vitamin B-5. Simple Solution Natural is based on a way of life! Find Simple Solution at Petco, PetSmart or your local pet retailer. www.simplesolution.com



How to Read Your Dog's Body Cues
Sarah Hodgson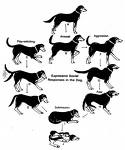 Before approaching an unfamiliar dog or trying in vain to decipher your own dog's mood, watch his body posture for clues to his personality and intentions. The answers lie in the five key body points:
Ears: The position of a dog's ears expresses his inner conviction. When a dog is feeling overwhelmed, overpowered, or afraid, his ears will lie flat along his fur, nearly disappearing in profile. When he is feeling confident, they will relax into a naturally comfortable posture, and when the dog is agitated or defensive, the ears will tilt forward to reflect the seriousness of his state mind.
Eyes: Though seemingly hard to read at a distance, when taken collectively with other posturing signals, the eyes provide invaluable insights. Direct eye contact conveys confidence. When the other body points are relaxed, the dog is trusting and ready for interaction. If the gaze is penetrating and paired with frontal posturing, the dog may be defensive and prepared to attack in order to defend a resource. A dog who avoids eye contact is said to be fearful, panicked, or merely communicating submissive respect.
Mouth: Pair the actions of a dog's muzzle with his other body cues and you can predict when a dog is stressed, comfortable, or ready to bite. When a dog's mouth is relaxed, closed or panting slightly, he is comfortable in his surroundings and is usually approachable. If the lips are pulled back into a seeming smile, the dog is offering a submissive peace signal overshadowed with fear. A dog whose teeth are bared is in a state of great emotional distress. Panicked, threatened, or defending a resource, this dog will bite if pressed. In this situation, calm withdrawal, avoiding all eye contact, is the best course of action.
Tail: A tail tucked under the body conveys insecurity; if raised above the rump, it is meant to make the dog appear larger and thus conveys a ready-for-action state of mind. If the tail is level or slightly raised, the dog is eager to interact with others and will put positive interaction above a defensive response.
Posture: Remember only this: anything off-center conveys a strong emotional tide. If a dog is leaning back, he is unsure, fearful, or conveying submission to those around him. If his musculature, hair, or skeletal form is up and/or forward, he is fully prepared to stand ground and perhaps attack if his position is challenged.
Follow these quick tips to understand any pup's persona!
Sarah Hodgson (Katonah, NY) has taught dog training for 20 years and is the author of seven dog training books, including Puppies For Dummies®, Miss Sarah's Guide to Etiquette for Dogs & Their People, DogPerfect, PuppyPerfect, and Teach Yourself VISUALLY™ Dog Training. She has appeared on national television and radio programs to promote her training methods and has served as a columnist for the New York Times. The owner of Simply Sarah, a dog training school and supply catalog based in Westchester, New York, she also has a website, www.dogperfect.com. Hodgson has a degree in psychology and animal behavior from the State University of New York.


Animal Radio® made possible by: Safe-Guard


Get ready for spring by protecting your dog ­ and your family ­ against intestinal worm infections! Did you know that eggs and larvae that infect dogs can survive in the environment for months ­ even in extreme winter weather conditions? And that those same parasites can also infect humans? Why take chances? Make intestinal deworming an important part of your dog's routine health care with Safe-Guard® Canine Dewormer ­ a safe and effective way to eliminate and prevent the major intestinal worms that can infect dogs all year round. Just sprinkle it on your dog's food twice a year, for complete peace of mind!
Visit www.Safe-Guard.com for information on treating and preventing intestinal worms.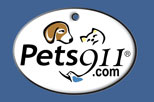 KEEPING YOUR PET SAFE THIS SUMMER
Summer is here! That means spending more time outdoors with your best friend (of the four-legged variety). Pets911.com has the following tips to help keep your pet safe this summer:
DO NOT KEEP YOUR PET IN A HOT CAR!!! Even a couple of minutes can be fatal.
Always keep current tags on your pet. The tag should include your pet's name, and your current contact information ­ an address and/or phone number with area code. If you are moving or traveling this summer, remember to update everything about your pet ­ tags, microchips, vet information, etc. If your pet gets lost while on a road trip, alert your veterinarian, microchip company, local authorities, local businesses, mail carriers, and delivery drivers. Report your pet lost on PETS911.com and find the local shelters where you can look for your pet. Stop at a local office store and have lost posters created to hang in the vicinity of where you last saw your pet.
Keep your pet safely secured inside if they are spooked by fireworks, thunderstorms, etc.
Be careful with fertilizers and plants. Many products and plants are hazardous, and even fatal, for animals.
Watch your pet around swimming pools. If you have a pool, keep it fenced or covered when no one is using it. Always supervise your pets around the pool. As an added precaution (especially for in-ground pools), make sure your pet knows how to get out of the pool if she falls in accidentally. If possible, show her where the stairs are located and how to swim to them.
Do not let your pet ride in the uncovered bed of your truck ­ even tethered. She can fall out with quick stops or curves and during accidents, or be hit by debris.
Get your pet on heartworm and flea/tick prevention. Check with your veterinarian on how to best protect your pet.
Exercise your pet but take caution to check temperatures ­ both air and ground. Asphalt can get hot enough to burn the pads on your pet's paws. Walk your pet in the morning or evenings to avoid peak temperatures.
Keep your pet supplied with plenty of water. If you have outdoor bowls for your pets, use plastic bowls as the sun can heat up metal bowls.
Always watch your pet for signs of heat stroke. If your pet is in danger, get him to a veterinarian immediately. You can apply cool water to his body or apply ice packs to his chest, face or neck areas only. Signs of trouble include heavy panting, glazed eyes, a rapid pulse, unsteadiness, vomiting, or a deep red or purple tongue.
Here's wishing you a safe and enjoyable summer with your pets! For additional pet information, visit www.Pets911.com.
Animal Radio® is proud to partner with Pets911! Hear about the latest Pets911 activities on-air on Animal Radio®
Is Pet Insurance Just for Senior Pets?
By Laura Bennett
Pet owners care deeply about their canine or feline friend, and spend sizeable chunks of time and cash of nutrition, exercise, furnishings and toys for their pet. But have they thought through the financial responsibility of owning a pet? Probably not, according to Laura Bennett, a leading pet life and health actuary who recently started Embrace Pet Insurance.
Bennett has published much of her research on her pet insurance blog, where she regularly muses on the pet industry. Bennett also answers pet health and insurance questions from pet owners on her "Ask Laura" website column.
"We researched what pet owners need from an insurance policy and then designed our entire company around those needs," says Bennett, who counts Barnes and Lily, her two cats among her family members.
Here are some of the most important pet insurance questions that pet owners often asks according to Bennett.
When is the best time to buy pet insurance for my dog or cat?
Laura Bennett: "The best time to buy pet insurance is when your pet is younger but it is not the only time. The younger your pet is when enrolled, the less chance there is of a pre-existing condition preventing your pet from getting full coverage. But just because your pet isn't a puppy or kitten any more doesn't mean you can't get pet insurance. Even if your pet has a pre-existing condition there's still a good chance you can get pet insurance although the company may require a statement from your veterinarian stating that a particular condition is cured."
Can I get pet insurance for a senior dog or cat?
Laura Bennett: "Pet insurance companies will usually issue a new policy to pets up to 8 or 10 years old, sometimes older if your pet undergoes a medical. You may also have to provide annual medical reports to keep your pet insured. Your premium might be higher than that of a younger pet, and some pre-existing conditions may be excluded. The best thing is to enroll your pet when she's young and healthy and avoid pre-existing conditions."
My pet is well now and I look after her. Do I really need to buy pet insurance?
Laura Bennett: "This is precisely when you should buy pet insurance, right when your pet is well and has no pre-existing conditions. If you wait until after your pet becomes sick, you are too late to cover that sickness. No matter how well your pet is today, there is always a chance that your pet will get sick or injured, which is when you actually need protection."
Can I get coverage for routine care such as vaccinations and spaying/neutering?
Laura Bennett: "It's important to consider what insurance is for: to protect you against unknown conditions that come without warning and can have a serious impact on your family finances. That's when pet insurance has the most positive impact. You can plan for routine care costs and we recommend pet parents put aside money to cover these expenses, not buy insurance to cover them. We opted to focus on pet insurance for expensive, unpredictable situations that average people cannot easily afford.

Embrace Pet Insurance Agency LLC is a specialist insurance agency headquartered in Mayfield Village, a suburb of Cleveland, Ohio. Embrace was founded by Laura Bennett and Alex Krooglik, pet parents who also happen to be insurance experts, and offers self-serve, customizable pet health insurance for dogs and cats. Embrace Pet Insurance is not a sponsor of Animal Radio®. Animal Radio® does not endorse nor oppose these opinions. Anyone may submit articles for possible inclusion in this newsletter by e-mailing Animal Radio®

G'day from Downunder...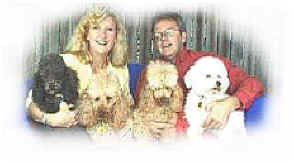 Are you getting on in years? Do you have a pet?
And while we don't wish this on anybody of any age, what plans have you made for your pet after you have 'passed on'?
Pets these days are living longer due in part to better veterinary care and better nutrition. And that dog, cat and particularly some birds (like parrots) that you took in as a companion recently may very well out-live you!
With dogs and cats living 15-20 years now and some species of parrots living to 70+ years owners are making sure there is money and specific instructions as to what happens to 'Polly' after the owner's death'.
It's not enough to just say 'oh our kids will take care of all that' because the kids may not feel the same way as you do and find it easier to simply surrender Fido, Fifi or Polly and imagine how confused your pet will feel then!
Of course just like our pets, people are living longer too and many of us may actually need to go into a nursing home in our latter years (although we'll be kicking & screaming we hasten to add!).
So what will happen to our pets then? Another reason to plan for the future.
But it's not all doom and gloom - out of Japan comes the story recently of a new nursing home for dogs - old dogs! Apparently there's private rooms, TV's round-the-clock monitoring by veterinarians and a bunch of playful puppies to help keep the older dogs moving and keep them fit.
Yes for just $800 a month you too can send your dog to the Soladi Care Home in Tochigi, eastern Japan.
It actually sounds pretty good - a bit like that movie 'Caccoon!
The old dogs get specially fortified food and we hear there's a heated pool, massage and of course those young puppies to play with. Sounds like a lot more fun than a boring old 'nursing home' eh? Maybe it's an idea some well heeled entrepreneur could look into here!
Hope you continue to enjoy what we offer on Pet Talk Radio! and of course Animal Radio Network™
Take care and hugs for your pets
Brian & Kaye

Hear Pet Talk Radio! on Animal Radio Network - LISTEN TO ANIMAL RADIO NETWORK NOW - Check schedule for showtimes
Search Animal Radio® Network
LISTEN TO ANIMAL RADIO NETWORK NOW
NETWORK PROGRAMS:
Animal Radio®
Animal Wise Radio
Pet Talk Radio!
Talk with Your Animals
Veterinary Minute and Animal Minute
Voice of the Animal
Currently On-Air
Animal Radio® Network Full-time channel

LISTEN TO ANIMAL RADIO NETWORK NOW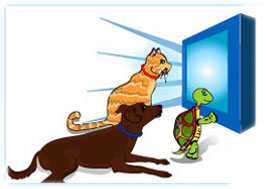 LISTEN AT WORK...all day long. Fresh animal programming 24/7. Be sure to view our programming schedule to catch your favorite show.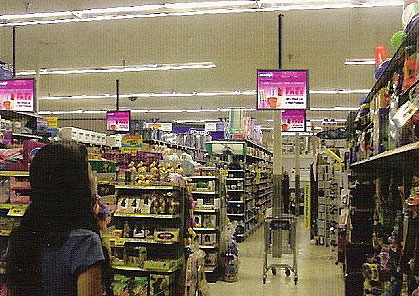 PET STORES, VETS, GROOMERS: Would you like to broadcast Animal Radio Network in your store or office? It's FREE and E-Z! Call 435.644.5992 to get set up. Animal Radio Network is simulcast on the PetVision Network throughout America to your store.



Listen to Animal Radio Network's full-time Animal Channel ANYTIME on ANY CELL PHONE, ANY PROVIDER. UpSnap now features Animal Radio® Network LIVE 24/7.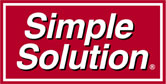 Get live breaking news daily thanks to Simple Solution NATURAL line of pet care products. Simply text "ANIMAL" to 27627 to listen anytime FREE. (your provider's standard rates apply). Learn more.
WJTN BECOMES 94TH Animal Radio® AFFILIATE


Animal Radio Network™ is pleased to announce new radio affiliate WJTN 1240 am Jamestown, New York to Animal Radio's growing lineup. The Media One Group outlet airing Animal Radio® Saturdays at 11am EST. Animal Radio® now airs on 94 multi-niche affiliates including Los Angeles flagship KOST 103.5 FM.
Interested stations may acquire Animal Radio® by calling 435.644.5992.



By Joy Turner

Thank you...I appreciate having you in my life!

Have you ever wondered if someone you know really appreciates the things you do or who you are? It's a fairly common question. It's a question that can be asked by both humans and animals. So many of us live with animals as our family. (I know - I have 10.) Have you taken the time to think about how much you appreciate them or how grateful you are to have them in your life? Many people don't. They just go along their way in their life until the day their animal companion passes on and then they feel terrible that they didn't do or say the things that were in their heart. I know this because of the many calls I receive to talk with animals (and humans) who have passed on to tell them how much they are and were loved and how important they were in the people's lives. It seems that it never occurred to the human to tell the animal how appreciated they were or how grateful the person was while the animal was still in their body. The grief the humans feel can be greatly decreased by taking the time, even every day, to tell your animal kids how much they mean to you. Saying "I love you" is great. And, there is so much more that can be said. Below is an example.

This is a friend's tribute to her 15 year old, extremely healthy, long, haired tabby cat. She feels he has graced her life and endured a lot. He came to her family when her human children were small. She wants to thank him for his presence and gifts.

Lemonade,

Thank you for being willing to be named Lemonade. You are probably the only cat in the Universe with that name. You were lovingly named that by a 7 year old.

Thank you for putting up with your human sister and brother. They dressed you up in doll clothes. They carried you around like a stuffed toy. They at times tormented you and now are very sorry for treating you that way.

Thank you for accepting your human dad. You were/are the man of the house for many years. I explained to this person that if Lemonade liked him, we could have a relationship. When you climbed up on his lap and start sucking on his cotton shirt, that was your way of saying, "He could stay."

Thank you for teaching all the new 4 legged family members the rules of the house. Even at 15 years old, you are willing to play with your little sister. She just adores you!

Thank you for teaching me how to trust. I was afraid to let people and things out of my sight or grasp because they might not come back. You gave me the lesson on a cold winter night that you would be back. I stood outside in my bathrobe at Midnight trying to coax you into the house. You spent the night outside and came inside in the morning. Since then I have not worried about you being gone for a night or two.

Thank you for understanding that we were busy building our new house for the last 3 years. You and your brother were left home almost every weekend. I know you missed me.

Thank you for telling me your thoughts about our new house. When I brought you into the house for the first time, I heard you say, "Wow!" When we sat at the water's edge, you said, "There are lots of things to look at."

Thank you for moving with us to our new house out in the country. Life is different here than in the city. You seem to be settling in quite well even though you miss your other stomping grounds. I enjoy when you and your brother go for a walk with me and the dog.

Thank you for feeling safe with me. I would not let anyone hurt you. Your purr shows you are feeling safe by becoming louder every day.

Thank you for being in my life for the last 15 years. You have been one of the consistent beings who has been loving me. It is so great when you greet me as I pull into the driveway or climb into my lap when I take the time to sit down.

In return for all your love, my wish for you is that you are becoming who you truly were meant to be.

Lovingly, Your Mom

So in closing, maybe you might want to write a letter to your animal kid whether they are alive or have passed to show your appreciation and read it to them or take the time to tell them how much you appreciate them and how grateful you are to have them in your life. Go one step further and write a letter of appreciation to a friend or family member and (e- or snail) mail it. Every Being loves to be appreciated! You can never love anyone too much and can never tell them enough how much you appreciate them and how grateful you are to have them in your life. Personally, I believe you should tell them this everyday as many times as you can possibly fit into the day. Saying it and hearing it makes both of you feel wonderful. This brings to mind my favorite saying (see below).

Until next time, I'm Joy reminding you, you can never love your animal companions too much. You can only love them, hopefully, enough.

If you would like to schedule a private session with Joy, call 425-867-1779 or go to www.TalkWithYourAnimals.com. If you are interested in being a caller on Talk with your Animals, please email Martha@AnimalRadio.com to make arrangements. Joy Turner is a regular Animal Radio® correspondent. She can be heard daily. LISTEN TO ANIMAL RADIO NETWORK NOW


Animal Radio® made possible by: American Anti-Vivisection Society


The FDA has moved biotech companies one step closer to being able to put milk and meat from cloned animals on your grocery store shelves-without labels. Cloning seriously threatens animal welfare, and you should have the choice to avoid these products! You can help by calling on the FDA to keep cloned foods off of grocery store shelves. Learn more at http://www.EndAnimalCloning.org

Just because we can clone animals for food, doesn't mean we should!

By Mike Fry

Proposed Bill Would Ban Five Dog Breeds in Minnesota

A couple of weeks ago, two children were seriously mauled by two dogs. The incident didn't make the news - probably because the dogs involved were "Cocker Spaniels" and not "pit bulls".
It is a sad fact of life for owners of Staffordshire Terriers, Staffordshire Bull Terriers, and the other breeds that are sometimes referred to as "pit bulls" that dog bites by these breeds are the only one that seem to make headlines. In these days of "if it bleeds, it leads" pseudo news reporting pit bulls are getting a bum rap, because a "pit bull attack" sounds so much more sensational than "cocker attack".
Even sadder is the fact that some people fall for the sensational headlines, believing they represent a complete picture of our world, and make decisions based on them.
Case in point: On June 15, Rep. John Lesch held a press conference
to announce that he plans to introduce a bill that will change Minnesota State Law to outlaw five breeds of dogs, including so-called "pit bulls", Chow Cows, Akitas, Rottweilers and Wolf hybrids. Now, personally, I can understand some rationale for wanting to outlaw Wolf hybrids. They are, after all, dangerous exotic animals. Prohibiting them would be as easy as adding them to the list of dangerous exotic animals already prohibited by our dangerous exotics laws. However, the rest of the breeds on this list are domesticated house pets that have been kept by people as companions for millennia.
Of these breeds, the "pits" are the one that seem to attract the most attention. So, I will digress into a little reality-check for those unfamiliar with the breeds, who may have bought into the media hype around them.
First, there is, technically, no breed that is a "pit bull". That is a sort of catch-all term used to describe a group of breeds. However, no one seems to agree on which breeds make the cut.
Secondly, the breeds Staffordshire Terriers and Staffordshire Bull Terriers, the breeds most often called "pit bulls", consistently rate at the TOP of the temperament testing charts. That means, by their nature, so-called "pit bulls" are LESS likely to attack people than most other breeds.
Thirdly, as the popularity of "pit bull" breeds has increased in Minnesota, the numbers of reported dog bites and attacks has actually decreased.
Lastly, there are countless Rottweilers, "pit bulls", Chow Chows, Akitas, and mixes of those breeds, that are wonderful, well-adjusted pets. Some are working dogs helping police units. Some are therapy dogs. Some of these breeds are 4-legged assistants to physically challenged people.
Has Rep. Lesch really bought all the media hype around these dogs? Is he really that uninformed? Is it really his goal to have these animals taken away from their families and destroyed? If it is, he is in for a real fight.
Related Links:
Troublemakers: What Pit Bulls Can Teach Us About Profiling
YouTube Video - Denver's Pit Ban Bull
Results of Fatal Dog Attack Probe
Contact Rep John Lesch

Mike Fry, Executive Director Animal Ark No-Kill Shelter Co-Host Animal Wise Radio
Hear Animal Wise Radio on Animal Radio Network™-LISTEN TO ANIMAL RADIO NETWORK NOW
Have you heard Animal Radio® Network Lately?

So many ways to listen!
Website:
http://AnimalRadio.com
Toll-Free Studio Line is: 1.866.405.8405
View list of AM-FM RADIO STATIONS that air Animal Radio in your city.
Including KOST 103.5 and KBIG 104.3 in Los Angeles
Website:
http://www.AnimalRadio.com
Toll-Free Studio Line is: 1.866.405.8405
Animal Minute on Animal Radio Network
with Britt Savage
Woman Dresses Roadkill


Jessica May, a 24-year old graduate art student at Southern Illinois-Edwardsville, understands why some people don't "get" her art.

Recently Jessica has started dressing roadkill. She has dressed possums in baby doll clothes and painted their nails, applied makeup, and has even painted a deer with gold paint.

Jessica doesn't find this offensive and does it as a way of reminding drivers to slow down, causing people to give animals more thought and bringing animals and people closer to equality. While stating she is not an animal rights activist; she hopes that if these animals were given human characteristics, people will give more thought to them.

Britt Savage is a regular Animal Radio® correspondent. She can be heard daily. LISTEN TO ANIMAL RADIO NETWORK NOW

Voice of the Animal on Animal Radio Network
Rae Ann Kumelos Ph.D.

Lobster: Much More than a Cantankerous Crustacean

Can you guess what kind of animal the following names belong to? Marbled mitten, regal slipper, hunchback locust, velvet fan, unicorn, buffalo, musical furry? How about African spear, Arabian whip, rough Spanish?
Give up? These are all types of lobsters.
Although these fancifully named lobsters live scattered about the Seven Seas, the most densely populated lobster domain is the Gulf of Maine, where lobsters are known by the more mundane name of humarus americanus, American lobsters.
Lobsters do not feature prominently in myths of various cultures, but take their place in a more supporting role, as with the story of the beautiful Greek nymph, Scylla, who was constantly being pursued by suitors, until a jealous goddess turned her into a six-headed sea-monster and the terror of sailors in the Aegean Sea. She did receive a small consolation prize as Scylla is known as the goddess of lobsters. In a happier story, Chinese myth holds Lobster in great delight as the symbol of mirth.
In "The Secret Life of Lobsters," author Trevor Corson writes about the lobstermen that live in the year-round island communities on the Coast of Maine, fishermen who have made the dangerous and difficult business of trapping lobsters their family livelihood for generations, and who have worked to establish rules that will protect both the lobsters and their fishing heritage. A tale that Corson shares, and one that is confirmed by my dear friend Annie, a chef in Maine for many years, is of Barbie Lobster - an older, thus protected, female lobster that some fisherman dressed in a Barbie outfit, and who occasionally shows up in a trap, only to be dutifully returned to the sea, her stylish outfit intact.
Scientists have discovered that baby lobsters depend upon celestial cues to navigate. In another nod to the heavens, the unique lens of the lobster's eye is the inspiration for an X-ray vision space telescope called Lobster ­ ISS that will be mounted on the International Space Station.
Their first year at Boston Harbor, the Plymouth Pilgrims were grateful to have the lobsters left by Native Americans, but in later years they preferred other fare, considering the lobster lower-class. That changed as people began to vacation in New England, and when, in the 1870's, railroad cars packed with ice enabled live lobsters to be shipped from the coast of Maine. William Randolph Hearst is credited with the first order of lobsters shipped via rail for a dinner party he was throwing in Colorado. Today tanks of live lobsters, their claws bound for their Diaspora from their home in the Gulf of Maine to landlocked points far to the west, are found in supermarkets around the country. The poet laureate, Billy Collins, describes these lobsters in tanks, "filled to the brim with their copious tears."
An Irish saying goes, "It is in the unexpected or neglected place that you will find the lobster." I once shared a flight in a small commuter plane with a lobster a woman was bringing back to California. As the lobster's antennae poked out of the box, and his bound claws shuffled against the cardboard, his copious tears fell not into a tank of sea-water, but into an alien environment 20,000 feet in the air.
Animals, especially a cantankerous crustacean like the lobster, often tend to hold the projections of what we want them to be. Some see the lobster as a delicious meal, others as a legacy of livelihood. While some of us see them simply as creatures whose unique and marvelous presence is present alone.

Rae Ann Kumelos is a regular Animal Radio® correspondent. She can be heard daily. LISTEN TO ANIMAL RADIO NETWORK NOW Visit us at http://www.voiceoftheanimal.com to hear more stories and to order CD's of Voice of the Animal programs. Copyright ­ 2007 ­ Voice of the Animal
Animal Radio® is made possible by: GET SERiOUS!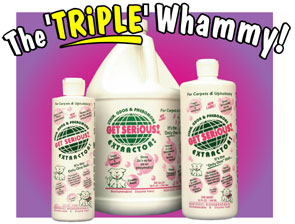 - Extracts stains & odors COMPLETELY -in only 3 minutes! - Extracts the urine & the pheromone -so pets aren't attracted back to re-mark!
- Never leaves any "yellowing" behind (like most enzyme-based cleaners) and even removes old locked-on "yellowing" - left behind by other cleaners!
-1 bottle of GET SERiOUS! cleans as much as 2 bottles of the competition because you only use 1/2 as much as the others! - $AViNGS ! $AViNGS ! $AViNGS !
http://www.GetSeriousProducts.com

Email your events to: root@AnimalRadio.com
Third Annual Dog-Gone Cat-a-Strophic HUGS, SLURPS, and SLOBBERS
Sunday, July 15, 2007
Ventura County Camarillo Animal Shelter
600 Aviation Drive
Camarillo, CA
10 a.m.-4 p.m.



The Ventura County Camarillo Animal Shelter in partnership with Rescue Me Incorporated are dedicated to finding lifelong, loving homes for EACH of the shelter's homeless pets during its Third Annual Dog-Gone Cat-a-Strophic HUGS, SLURPS, and SLOBBERS event to be held on July 15th from 10am to 4pm at the Camarillo Animal Shelter located at 600 Aviation Drive, Camarillo, CA.

Day of the event adopters take advantage of the on-site clinics offering REDUCED RATE microchipping, REDUCED RATE rabies vaccinations, and pet licensing. Each adopter will receive a FREE gift bag and FREE vet visit for the new family member. Additionally, the Camarillo Community Theater is offering 2 FREE tickets to the production "The Diary of Anne Frank" to each adopter that stops by their booth and presents adoption papers.

The fun filled day will include vendors, silent auctions, entertainment, and special guests.

More animals are orphaned during the 4th of July holiday than any other time of year. Come on out, join the fun and help us find homes for ALL the animals! Only shelter animals in attendance please.

Contact:
Joy Nadel, President/CEO
Rescue Me Incorporated
P.O. Box 385
Woodland Hills, CA 91365
818-999-2400
rescuemeincorporated@yahoo.com

WFCO, INC 5th International Conference & Competitions
JULY 18-22, 2007
Quality Inn Hotel
701 8th Street
Greeley, Colorado 80631




Hosted by WCFO Club, The Mile High Musical Freestylers
FOCUS: This conference has been designed to expand the attendee's knowledge of all aspects of the WCFO, INC Global canine freestyle world. WCFO is about sharing and bonding with our dogs and each other. Most canine freestylers have learned from sharing ideas with each other, with newcomers and with our juniors. This conference will impart a wealth of information to attendees that they may add to their growing understanding of the subjective creative sport of canine freestyle and K9 Dressage. This conference is also designed to educate people who wish to become judges of both canine freestyle and K9Dressage.

ANIMAL RADIO® PRODUCT REVIEW
for July





(rated 4 and 1/2 out of 5 paws)
BugBand Insect Repellent


Now that the season of flies, gnats, fleas, ticks and mosquitoes is fully upon us and our pets, we need protection! And, being a pet guardian I want to protect me and my pets this summer without harsh chemicals.
What I like best about these BugBand products is that they contain no DEET, just Geranoiol Oil, don't "stink" and are easy to use. I am a big fan of the wristband, which I can place on my wrist, my belt or even on my pet's collar. They are also great on outdoor areas, such as my cattery. And, they can be used over and over by placing them back in their reusable plastic pod which stores and seals them between uses. And the bugs stayed away - what could be easier!
The BugBand Insect Repellent comes in handy wristbands, towelettes and pump spray. They also come in many different colors including dark green, light green, blue, yellow, red, pink and glow-in-the-dark. Visit BugBand to find a store near you - what are you waiting for!
Send products for review on-air and in this newsletter to: Animal Radio® Network Product Reviews, 233 East 330 North, Kanab, Utah 84741. Products may not be returned.
Small Dogs, Big Hearts with Darlene Arden

ASK "THE DOG EXPERT" - by Darlene Arden, Certified Animal Behavior Consultant

Q. My dog embarrassed me today. I sort of hate to say it but I don't know what to do about it. I was taking a walk with my dog and saw a friend so I stopped to talk. After a couple of minutes, to my absolute horror, my dog lifted his leg and peed on her! Why would he do that and what can I do about it?

A. Ahhh, yes, I can certainly understand why you were embarrassed. Dogs lift their legs and "mark" for different reasons. Females will sometimes lift their legs, too, much to the surprise of their owner. Mainly, however, it is the males who will hike their leg on any vertical surface. Why choose a human? Good question! If your dog knows the person he could, indeed, be "marking" that individual as his own. Or he may have been resource guarding you and wanted to get the other person to leave. Or he may have felt nervous around this individual and wanted to "mark" the person in order to have his own scent there for comfort. I hope you offered to clean and/or replace any spoiled clothing and/or shoes. And don't yell at the dog. That won't help and will only add to any insecurity that may have been present at that moment in time.

"Ask the Dog Expert" is a regular column by Darlene Arden. This month's column features information found in her book, "The Angell Memorial Animal Hospital Book of Wellness and Preventive Care for Dogs," (McGraw-Hill), which helps you, in concert with your veterinarian, design a wellness program based on your dog, your lifestyle and the place where you live, and "Small Dogs, Big Hearts," (Howell Book House), and the newly released, "Rover, Get Off Her Leg!" Further information may also be found on her website: www.darlenearden.com. Copyright 2007 by Darlene Arden. All Rights Reserved.
Hear Darlene Arden on Animal Radio®




Animal Radio® made possible by: FIDO FRIENDLY MAGAZINE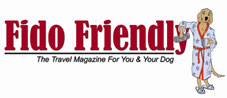 Fido Friendly magazine lists accommodations where you can stay with your dog while traveling in the United States and Canada. Each quarter, our editorial includes hotel, city and state reviews.
http://www.FidoFriendly.com
Don't miss Fido Friendly Travel Talk exclusively on Animal Radio®
ANIMAL RADIO® BOOK REVIEW
for July
Animal Radio® Book Club






(rated 5 out of 5 paws)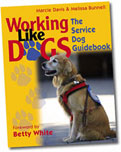 Working Like Dogs: The Service Dog Guidebook by Marcie Davis & Melissa Bunnell
Paperback: 144 pages
Publisher: Alpine Publications (March 2007)
ISBN-10: 0810993287
ISBN-13: 978-1577790860

Have you ever wondered if you should approach a working Dog? Did you want to ask what the dog can do? And did you ever think about what happens to the dog when he retires?

This book will answer these questions and everything else you want to know about service dogs but were afraid to ask! Finally a complete book that contains everything from obtaining a service dog to becoming a puppy raiser. And, even if you just want to learn more about the service dog partnership, you will find it here.
If you currently utilize a service dog, or if you're just interested in the multi-facets of dog-assistance, this is Animal Radio's favorite book on the subject. It's become a great reference in our library.

See other reviews at AnimalRadio.com. Send books and literature for review on-air and in this newsletter to: Animal Radio Network™ Book Reviews, 233 East 330 North, Kanab, Utah 84741. Product may not be returned. Allow 5 weeks for review.
ASK THE BIRD FOLKS with Mike O'Connor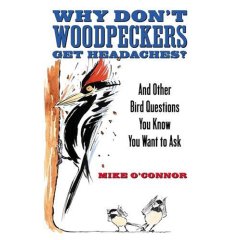 Plenty of Ways to Attract Birds Without Seed: The High Price of Birdseed
Recently we received a question from Carla, who was looking for an explanation about why birdseed prices have gone up.
We explained that a sudden lust for ethanol (which is made from corn) has driven the price of corn way up. With the promise of better profits, the smart farmers are planting more corn and thus are planting fewer acres of sunflower seed, much to the chagrin of feeder birds everywhere. You know things are bad when I start using words like "chagrin."
There is also another reason why the cost of seed is going up. The people at Frito-Lay have gotten tired of seeing so many fat Americans, so they are ditching the saturated fat from their snack foods and are replacing it with healthier sunflower oil. Both of these recent developments have forced a surge in the price sunflower seed. The birds, of course, aren't happy about this, but that is nothing compared to the petulance I'll face when my customers find out that seed prices have risen. You know things are bad when I start using words like "petulance," because I don't even know what it means.
So this week, in order to avoid an outbreak of petulance, I'm going to offer a few suggestions that will keep birds coming to your yard even if you decide to boycott bird feeding or don't feel like getting a variable-rate birdseed mortgage from the Money Store.
Water is an item that surprisingly few people offer birds. And unless you are buying it from a vendor at Fenway Park, it's pretty darn cheap. Yet each year we sell thousands of bird feeders and only a few dozen birdbaths. That surprises me because only a small percentage of North America's birds come to our feeders, but all birds need to drink. Last year I was thrilled when a Northern Waterthrush visited the little water garden in my normally dull yard. (Yes, a waterthrush is a real bird. Look it up.) Waterthrushes don't eat birdseed, but as their name implies, they do like water. Without the water, there would have been no surprise waterthrush visit.
A few weeks ago a lady walked into our shop with a picture that she had taken of her birdbath. The birdbath, which was nothing more than a one-inch-deep, flat plastic dish, was bubbling over with blue, as there were at least a dozen striking bluebirds drinking from it. Wow! So much for my thrilling waterthrush story.
As the bluebird lady proved, the water source doesn't have to be a water garden or some crazy-looking Roman fountain with water squirting out of a lion's mouth. A simple, shallow dish on the ground is fine. Remember, most birds drink out of streams and puddles: very few of them prefer to drink water squirting from a lion's mouth. And don't listen to those paranoid freaks who think if you have a birdbath your yard will be infested with mosquitoes that are just seething with West Nile Virus and malaria. It takes weeks for mosquito eggs to become adults. If you are too lazy to freshen-up your birdbath every few days, then you probably deserve a case of malaria.
In the warmer months a hummingbird feeder is fun to watch. I've been feeding hummingbirds since the beginning of time and no matter when a hummer visits my feeder, I stop what I'm doing and stare in amazement. The only food you need is a cup of water (preferably not from Fenway), a quarter cup of sugar and you are good to go.
A real wicked cheap way to attract birds in the spring is to put out nesting material. An old onion bag filled with short bits of string, yarn, or pet fur can be a magnet for birds looking for low-cost building material. Also, robins, swallows and phoebes all need a source of fresh mud to build their sturdy nests with. A simple mud puddle is a great way to draw those birds to your yard. The robins love our house. We simply open the windows to the kids' bedrooms and they find all the mud they need. And don't forget nest boxes. A basic wooden birdhouse will keep birds returning year after year, without any further investment, except for constant rate increases from the cable company.
Yes, Carla, it looks as though a bag of birdseed is going to cost a buck or two more this year than it did last year. If you don't feel like dishing out the extra cash, a few of the above suggestions will keep birds coming to your yard without costing you much at all. Although, even when seed prices are up, watching birds at a feeder is still a cheap source of entertainment. It's certainly cheaper than buying a bottle of water at Fenway Park. You could feed every bird in town for the price of one of those.
Mike O'Connor is the owner of the Bird Watcher's General Store on Cape Cod, which opened in 1983 as one of the first stores in the United States dedictaed solely to birding. His column, Ask the Bird Folks, appears weekly in The Cape Codder, The Register, The Harwich Oracle, and The Upper Cape Codder newspapers, and his writing was included in the Best American Science and Nature Writing 2004. Copyright 2007 by Mike O'Connor. All Rights Reserved. http://www.BirdWatchersGeneralStore.com
PAWS UP FOR PETS with Arden Moore
Oh Behave, Kitty!

Face the feline facts. Cats put the C in clever, the A in attitude, the T in tenacious, and the S in "so what." Don't expect them to apologize or to grovel ­ leave that to those gotta-please dogs. Cats pride themselves on being candid about what they want ­ when they want it.

I share this with you as the editor of Catnip, the monthly magazine published in affiliation with Cummings School of Veterinary Medicine at Tufts University ­ and as the author of my latest pet book, The Cat Behavior Answer Book (Storey Publishing). Like many of you, I have been blessed ­ and frustrated ­ by having a cat or two during my entire life.

I've spent a lot of time studying felines, including attending national veterinary and animal behavior conferences. Knowledge is power. When it comes to figuring out felines, you need to nix the notion that you can use "canine psychology." What may work on your lovable Labrador won't work on your attention-demanding Abyssinian.

Not a day passes that someone doesn't ask me a cat question ­ even in public bathrooms and dog parks. People are truly puzzled by these cunning, candid and clever creatures.

To remove some of this feline mystique, I am happy to share with you an excerpt from my book, which consists of real questions people pitched my way regarding their cats:
The Need to Knead
Q. Whenever I'm sitting down, my cat will climb into my lap, circle around, plop down and busily start to push her paws ­ and claws ­ up and down on my legs. Why does she do this?
A. The feline ritual of rhythmically pumping their paws up and down begins at birth. Newborns push their paws around their mothers' nipples while they suckle to hasten the flow of milk. Even after they are weaned, kittens remember the happy feeling of a full belly that came with kneading and nursing.

As adults, "making biscuits," as I like to call it, brings them a sense of comfort. It is a way for cats to convey joy and delight in having you in their lives. If you regularly clip your cat's nails, you might avoid the pain of her nails plunging into your lap.
Can't Stay Away
Q. My two cats often avoid visitors who want to pet them, but will always march right over to my friend who has terrible allergies! Why do cats seem to make a beeline for the one person who wants to stay away from them?
A. While some people enjoy being rushed by admirers, cats exhibit their own brand of class. Anything that moves quickly toward them is likely to be regarded as a threat. So even if your Aunt Lilly simply adores your Persian and wants to smother her in lipstick-coated kisses, your cat wants no part of such overwhelming attention and flees the scene.

Cats like to call the shots and control introductions. It is safer that way, not to mention more dignified. Your friend with the allergies is doing his best to avoid making eye contact with or physically touching your cats. In cat communications, he is showing good feline manners. Your friend mistakenly thinks ignoring your cats will make them not interested, but it has the opposite effect. They regard him as non-threatening and friendly.

Silly as it sounds, ask your friend with allergies to clap his hands and wave his arms when your cats approach him. You don't want to terrify your cats, but these gestures may be just unwelcoming enough for them to decide to keep their distance.
Dead Bird on My Bed!
Q. My cat, Lucy, uses the doggy door to go into our fenced backyard. We have a bird feeder out there, and every once in a while, I discover a dead bird on my pillow. I almost faint at the sight. I want to scold Lucy, but she looks at me with such pride. Why is she doing this?
A. Cats have novel ways of showing that they love us and that they are worthy hunters. My cat, Callie, once presented me with a huge dead rat ­ like you, I almost fainted. Whether these "gifts" are dead birds, rats or crickets, our cats are displaying their hunting instincts. We may keep their bowls full, but our domesticated cats are not hunting out of hunger.

Some cats do bring their prey back home with plans to snack later, but most just leave the carcass lying around. Experts in feline behavior speculate that cats may bring us these "gifts" in an effort to train us. Perhaps they have realized what lousy hunters we are. Or maybe, they do it because they want our approval. They can't go out and buy expensive gifts on credit cards, so they hunt and offer us what they view as valued presents.

You can't snuff out Lucy's need to hunt, but you can give those prey critters more of a fighting chance by putting a bell on Lucy's collar. Also, offer Lucy some fake prey to stalk and chase in your home, such as battery-operated toy mice that move erratically. Happy hunting!

Animal Radio® special correspondent Arden Moore is the editor of Catnip, the national award-winning monthly published in cooperation with Tufts University's School of Veterinary Medicine and managing editor of Fido Friendly. Arden has also authored 17 books on dogs and cats, including her latest, The Cat Behavior Answer Book, (Storey Books, 2007). To order any of her books or reach Arden, please visit her Web site: http://www.ArdenMoore.com