Diamond In The Rough
There's no denying that Animal Fair's Wendy Diamond is one tough diva when it comes to defending her dog's lavish lifestyle. She spoils 'Lucky' with the best couture and goodies.
Add Another Abbreviation To Your Doggy Dictionary: PSD (Psychiatric Service Dog)
There are many different types of assistance dogs, with everything from therapy dogs to guide dogs, and now even psychiatric service dogs.
Therapy dogs traditionally visit nursing homes, schools and do reading programs in libraries. These dogs area not specifically working for you, they are working for the people that they visit.
Guide dogs are assistance dogs trained to lead blind and vision-impaired people around obstacles.
Now there are Psychiatric Service Dogs. A psychiatric service dog assists people who have mental illnesses. Based on the Americans Disabilities Act, someone with a mental illness is someone who is severely limited in their ability to function. This includes everything from people who are bi-polar; people who have post-traumatic stress disorders (for example soldiers coming back from war); people with major depression or agoraphobia; and even eating disorders.
It seems strange that someone with an eating disorder would require an assistance dog. People with over-eating disorders usually eat when they are stressed or angry and don't sit at the table when they eat. They will usually move around while they are eating, sometimes even pacing around a room. These service dogs are very attuned to emotions and recognize a problem. The dogs will lead the person to a different room and have them sit down and nudge them to stop eating. Amazingly, some of these dogs have even been trained to stop a person from opening the refrigerator!
For people with the opposite eating disorder, anorexia, having a service dog means that they have to care for and feed their dog. Hopefully this leads them to see that they also have to take care of and feed themselves.
Someone with severe post-stress traumatic syndrome, frequently has hyper-vigilance. This means that they feel overwhelmed when people come to close to them and feel suffocated. The service dog will place itself between his person and actually block other people from getting too close to them.
Some dogs are also trained with regard to nightmares. The dogs are trained to wake the person up, lead them out of the bedroom into the living and hand them the remote control to turn on the TV. The dog then sits there watching them until the nightmare is no longer affecting them, and then will lead them back to bed.
All types of service dogs are allowed to go into restaurants, grocery stores and also to a person's place of work; everywhere the person goes.
The next time you see a service dog but the handler doesn't appear to be blind, it doesn't mean that they should not have the dog. It is important to show some compassion. When you come across an assistance dog, do not pet, make noises or call to the assistance dog, remember he is working. Also, do not feed him. And never talk to the dog, talk directly to the handler. This could be a Psychiatric Service Dog and should be treated with the same respect as any service dog. Remember, "Just because you can't see it, doesn't mean it's not real."
You can learn more about these service dogs in Jane Miller's new book, Healing Companions.
Listen to Jane Miller on Animal Radio(r)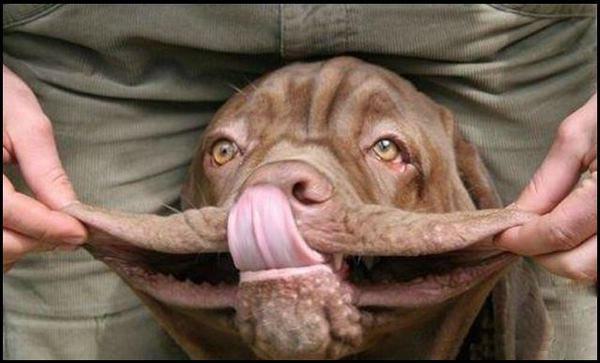 Survey Says: Cat Owners Smarter
The research revealed cat owners were more likely to be college graduates than dog owners. Dr. Jane Murray led the study and said "cats require less time per day than dogs, so they are more popular with educated people who work late and have long commutes."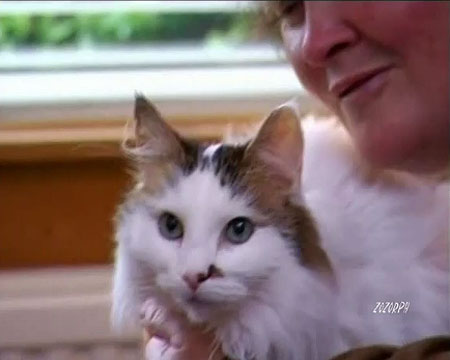 Susan Boyle Turns Down Mansion Because Of Cat
The woman who knocked off Simon Cowell's socks with her performance on Britain's Got Talent says she will be keeping her feet firmly planted on Scottish soil for the sake of her cat.
Your Dog Can Tweet
Mattel plans on releasing "Puppy Tweets" - a plastic tag for your dog's collar. The tag is programmed to randomly generate one of 500 Tweets from your dog whenever it senses barking or movement.