Animal Radio® Show #900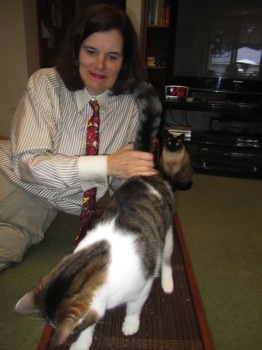 Catty with Paula Poundstone
Comedian Paula Poundstone (Wait, Wait…Don't Tell Me!) is back to explain why she's not a "crazy cat lady," despite her menagerie of 14 cats. While there aren't a lot of "sure-things" in this world, Paula is pretty sure she won't be getting her deposit back when she moves out.
Amy Holland Passionate About Adoption
The Grammy-nominated singer-songwriter, and wife of Michael McDonald, Amy Holland is our special guest along with her pup, "Tulip." Ladybug The Animal Radio Studio Stunt Dog loves her new album with David Crosby and her hubby. You will too.
Tax Credit for Pet Adoption
A bill introduced in the Oregon Senate would allow a tax credit of up to $100 for someone who adopts a dog or cat from an animal rescue facility. Senate Bill 326 would provide a credit for qualified adoption expenses, including adoption fees, vaccinations, spaying or neutering and micro-chipping. Opponents of the proposal say, "SB 326 creates a new tax credit, despite the fact that the state has a current budget shortfall of $1.8 billion dollars."
Do Pets Grieve For Other Pets?
The impact of the loss of a pet in some people is as great as the loss of a human. A new study indicates that our cats and dogs also grieve after the loss of a furry-sibling. Cats seemed to be needier after the death of another family pet. 40% demanding more affection. 36% of cats sought out the deceased favorite spot. Almost half of the cats had a change in vocalization behavior.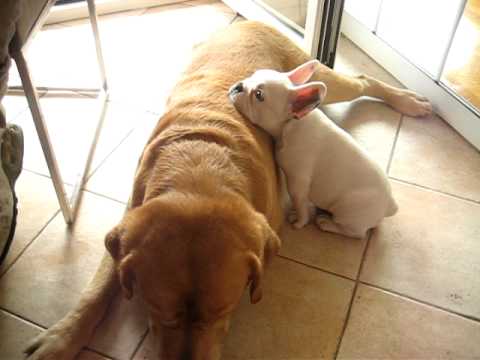 Labrador Falling Out of Favor in U.K.
The Labrador is no longer the top dog in Britain; it's now the French Bulldog, which is a celebrity favorite for David Beckham and Lady Gaga. It will be the first time the Labrador Retriever will have been knocked off the top spot in 27 years. The Lab has been the most popular dog breed in the UK since 1990, the year it overtook the Yorkshire Terrier.
Listen to this Animal Radio® episode


Is your Veterinarian practice 'Fear Free?'
Animal Radio® Show #899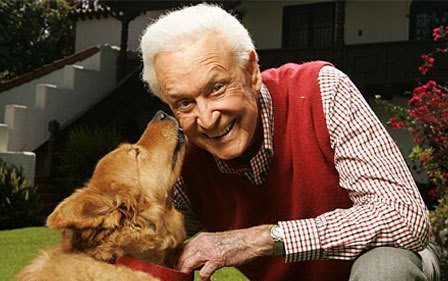 Bob Barker's 15th Visit with Animal Radio
Iconic TV host and Animal Advocate Bob Barker is back for his 15th appearance on Animal Radio. At 93 years old, Bob is still helping animals live better lives. He's been instrumental in unshackling elephants from circus acts; even relocating several to sanctuaries. Now he's rescuing orphan bears in Canada.
Dogs Prefer Reggae Over Heavy Metal
When you leave the house, do you leave the TV or radio on for your pets? New research indicates that when it comes to music, dogs like variety. The results make a very strong case for music as a calming technique, especially in shelters where the high stress levels can cause dogs to cower, bark loudly, jump at people for attention and behave in ways that make them less likely to be adopted.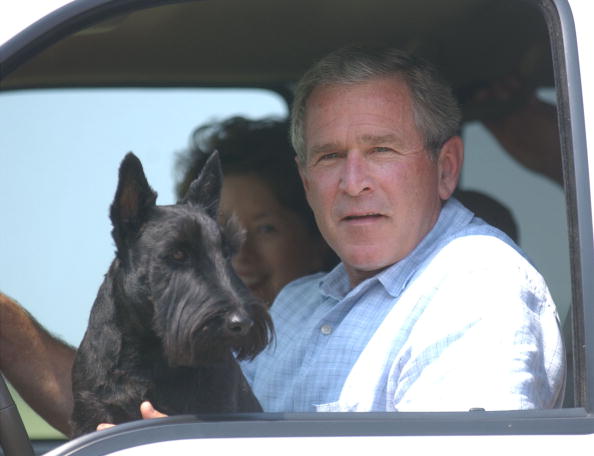 Bill Would Ban Pets on Lap While Driving
North Carolina State lawmaker, Representative Garland Pierce wants pet owners to show affection for their pets, but not while they are trying to drive a car. Pierce says, "I don't have a problem with pets, actually, I want people to love their pets. But I want the highways to be safer."
Miniature Donkey Craze
There's a new trend in the world of exotic pets, but not your typical exotic animal. We're talking about the increase in people who are adopting miniature donkeys. These miniature donkeys are pretty much about the same size as a large dog!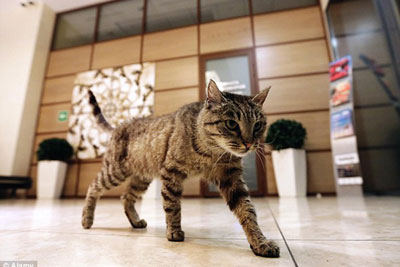 Animal Terminal Opens at JFK Airport
The world's first privately owned animal terminal and quarantine facility has opened at John F. Kennedy International Airport in New York. The ARK, as its known, is a huge $65 million dollar, 14 acre facility that is cozy enough for a tiny kitten but spacious enough for a Clydesdale.
Listen to this Animal Radio® episode
Animal Radio® Show #898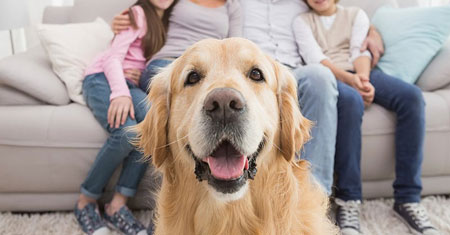 Alaska is the Unlikely Adopter of New Pet Custody Laws
For the first time, a state has specifically said that a companion animal has visibility in a divorce proceeding beyond that of property and that the court may award custody on the basis of what is best for the dog, not the human owners. In a first, Alaska divorce courts will now treat pets more like children even though, in the eyes of the law, animals are considered property. It makes Alaska the first state in the country to require courts to take "into consideration the well-being of the animal" and to explicitly empower judges to assign joint custody of pets.
Dog Dies, 5 Others Sickened from Pentobarbital in Pet Food
At least five dogs have been sickened and one has died after eating Evanger's brand "Hunk of Beef" canned dog food. The reason is a barbiturate, Pentobarbital, has been found in one lot of the food. Evanger's is recalling five lots of 12-ounce cans of "Hunk of Beef" dog food that have expiration dates of June 2020 which were distributed in 15 states. Pentobarbital is frequently used to euthanize dogs and cats, which calls into question what the beef protein really was. This is not the first time Evanger's has been flagged by the FDA. In 2011, a can of Evanger's Grain-free Duck pet food did not contain any duck meat according to the FDA.
Leaked Video Was Misleadingly Edited

The official report is out on that leaked video from the movie A Dog's Purpose. The video showed a frightened dog being forced into churning water during filming. An independent report by a board certified veterinarian concludes the video was misleadingly edited and the German Shepherd, Hercules, was unharmed. American Humane which oversees all animals on film sets says, "The decisions by the individual or individuals who captured and deliberately edited the footage and then waited longer than 15 months to release the manipulated video only days before the movie's premiere, raises serious questions about their motives and ethics." American Humane, which had an animal safety representative on the set, acknowledged that, "the handling of the dog in the first scene in the video should have been gentler and signs of stress recognized earlier."
Germany Taxes Dog Owners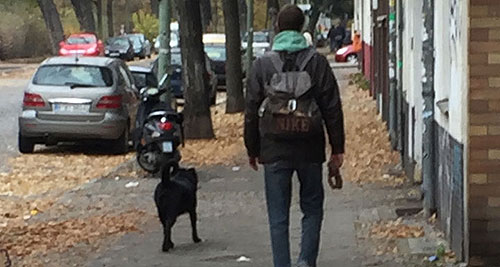 In Germany, there's a legal difference between pet owners. Dog-owners are taxed for their pet, while cat-owners currently aren't, though some say that should change. An estimated 13 million cats call Germany home and that doesn't include stray cats. German officials say those policies help prevent shelters from being overrun and allow them to stick to a 'no-kill policy.'
Listen to this Animal Radio® episode
Animal Radio® Show #897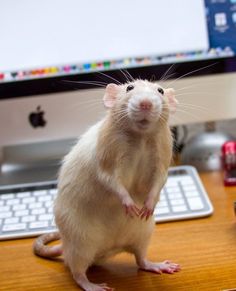 Exploring How Animals Think, Talk, and Feel
Nancy Castaldo authored a book with vivid photographs, first-person interviews and historical anecdotes exploring animals' ability to show empathy, communicate and develop complex social societies. Humans have changed their overall perception of animals. As little as 40 years ago, many considered animals to be "machine-like" creatures that feel no pain. Now, we know different. But how much do we really know? Nancy will share her research on the clever little rat and why cats don't rank.
Police Given Okay To Shoot Dogs
In a shocking and controversial decision, a Michigan Federal Court granted police the right to shoot a dog that moves or barks at them when they are inside a home. The decision stems from a 2013 incident in Battle Creek, Michigan where police shot and killed two dogs while executing a search warrant looking for drugs inside a couple's house. While this doesn't give permission across the board, it will set a legal precedence in the justice system. One has to ask why such lethal force is necessary? Why won't a stun-gun or pepper spray suffice?
Kids Don't Need Siblings, Just a Pet!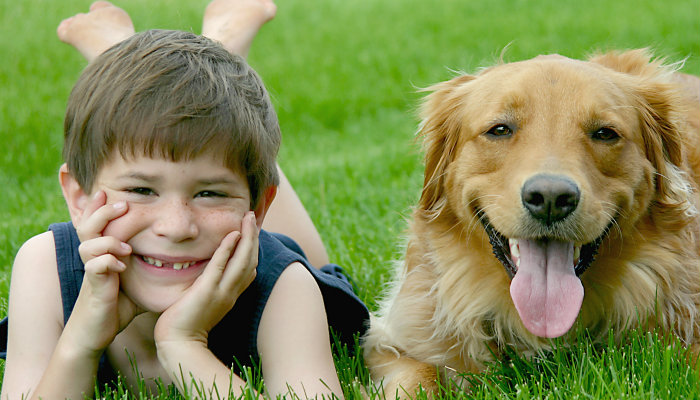 According to a new study from the University of Cambridge, children get more satisfaction from the relationships they have with their pets than with their brothers and sisters. The research also found that many children get along with their pets better than their siblings. While boys and girls were equally satisfied with their pets, girls reported more companionship and conflict with their pet than boys, and girls talks more to their pets.
Skin Cream Kills Dogs
A skin cancer cream that is usually used to cure and prevent skin cancer has killed at least five dogs after they accidentally swallowed it. The FDA is warning pet owners to keep the prescription cream out of reach from pets. It is called Fluorouracil and is sold under the brand names Fluoroplex, Efudex and Carac.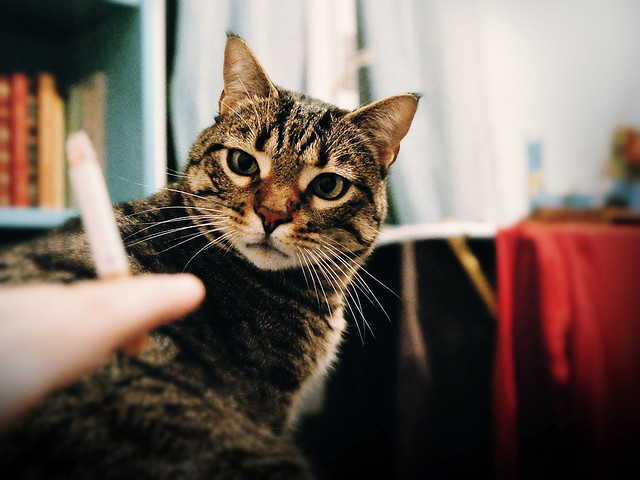 Third Hand Smoke Harms Pets
The FDA has a new warning for pet owners who smoke saying it's not just second-hand smoke that's harmful to pets.  Animals are also at risk for being exposed to third-hand smoke, which includes the residue that lingers on skin, clothes, carpets and other household items that ends up on their fur. Obviously most animals groom themselves, meaning that residue getting transferred from the floor, couch or your hand to their fur – is ingested.
Listen to this Animal Radio® episode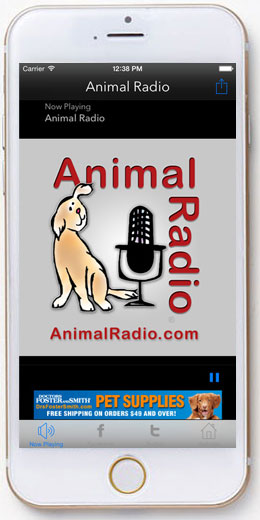 The Animal Radio App has been UPDATED and is better than ever. Download the free Animal Radio App for iPhone - Android - Blackberry? It's been updated and it's better than ever.
-Ask Veterinarian Dr. Debbie White and Dogfather Joey Villani your pet-related questions directly from the app.
-Get up to the minute news and recall alerts.
-Send us audio.
-Watch videos.
-Listen to current Animal Radio show or browse archives.



-Browse our knowledge-base.
-Call us directly on the Animal Radio App Hotline.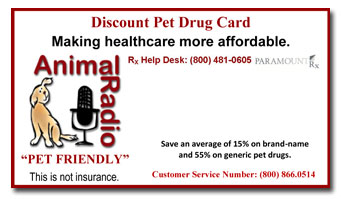 Free Pets and People Drug Discount Card

You may already know how expensive pet medication can be. Especially when pet insurance doesn't cover drugs.
Animal Radio® wants to help out. We don't want any pets to go without the medicine they need.
Animal Radio® made a deal with the top pharmacies to save you up to 55%.
- The Animal Radio® Pets & People Drug Discount Card is FREE.
- It offers 15-55% discount on pet medicines or uninsured human medicines.
- It's usable at almost 60,000 pharmacies, including Walgreens, Wal-mart, Rite-Aid, Target, Costco, CVS...all the biggies!
- Card is pre-activated and never expires.
- You can learn more and print out the FREE card online HERE
Or, if you would like us to mail you a free card, send a self-addressed stamped envelope to:
Animal Radio Drug Card,
699 Paula Street,
Morro Bay, CA. 93442
Please help spread the word. Your friends will thank you.
Animal Radio® Show Highlights
Animal Radio® is on iHeart Radio!! Listen to full shows or Listen to highlights
Mike Tyson Upset After Girlfriend Eats Pet Pigeons
In what has to be the strangest story of last year, Former Heavyweight Boxing Champ Mike Tyson is miffed after his girlfriend decided to eat his pet.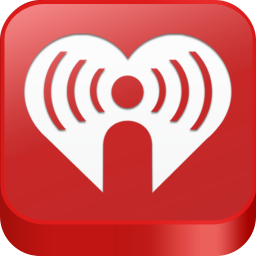 Listen Now


Vibrating Bat Bra
A young gal was surprised to find the vibration in her bra was actually a bat.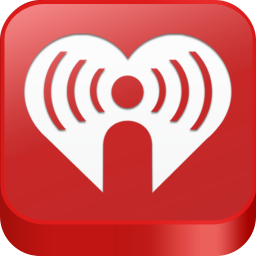 Listen Now

Bob Barker is Back
TV Icon Bob Barker is back for his 15th appearance on Animal Radio. He's pretty sharp at 93 years old. He also has some major opinions on the American Humane Association.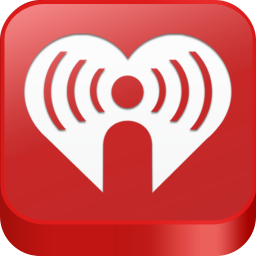 Listen Now

Your Pet's Musical Taste
A new study reveals that your pets love certain genres of music. You might be surprised by their favorite type of music.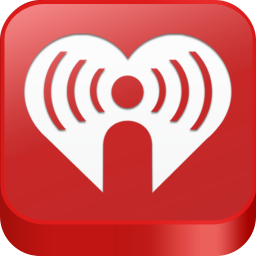 Listen Now

Making Your Pet Visits 'Fear Free'
Dr. Kathryn Primm was the first Veterinarian to get 'Fear Free' certified. Is your vet certified? Don't you want your vet visits to be fun for your pets? Find out what the "Fear Free' movement is all about.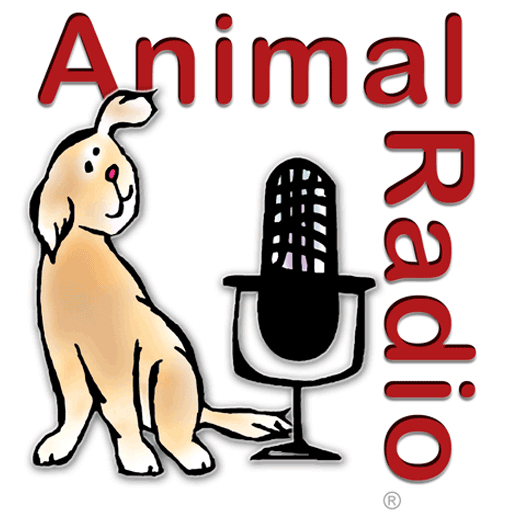 Listen Now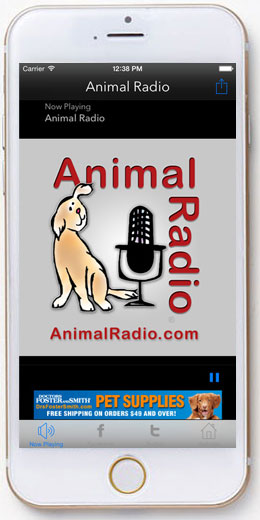 So many ways to listen to Animal Radio®. We're on 133+ AM/FM stations, the Animal Radio® App for iPhone/Android, iHeart Radio, iTunes, Stitcher, TuneIn, Spreaker and Podcast. We're available wherever you are!
We welcome yet another affiliate to the Animal Radio family. Listen on WZEA 107.1 FM in Daytona Beach, Florida Saturdays 3-5pm. Find a station near you.


The Animal Radio® APP is available for Android and iPhone. Listen on your schedule. Ask our Dream Team questions directly from the App. It's a FREE Download! It's made possible by Drs. Foster & Smith.
---


Copyright 2001-17 Animal Radio®, its logo and Animal Radio Network(TM) are registered trademarks of Animal Radio Network LLC. All rights reserved. Submissions for newsletter, programming, editorial comments and opinions may be sent to: YourVoice@AnimalRadio.com. See our website for additional information.