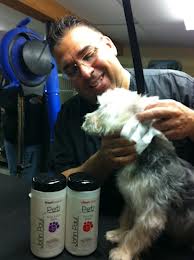 Licensing Groomers
Animal Radio's very own Joey "Dogfather" Villani is behind legislation to protect your pet while they're at the groomer. Currently, anyone with a scissors can groom your pet. This bill would mandate certification and a license, just like your barber.
Holiday Pet Tips
Dr. Kathy Hillestad from Drs. Foster & Smith is here to help make your holiday safe and fun for your pets. She has the details about good and bad foods and plants. This year, as Lithium batteries become more prevalent in devices, more animals are swallowing them.
High-Speed Rescue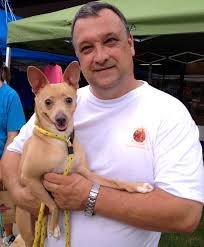 Mario Chiozza is this week's Zeuterin Hero Person. He couldn't believe his eyes when he saw a dog tossed out of the car in front of him on Interstate 40. Despite the 55 mph. rush-hour traffic, he managed to capture the dog and save her. "Savior" is the catalyst for Mario's mission.
Santa Sent Packing after Pit Bull Incident
An autistic 7-year-old girl and her service dog waited in line to see Santa at a SoCal Mall. Santa's elf told them they would not be allowed near Santa because the jolly man was afraid of Pit Bulls. The family complained and Santa was sent packing.
Do You Sleep With Your Pets?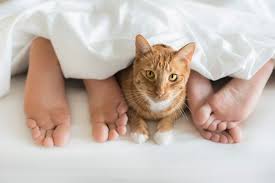 Research presented at the Sleep 2014 conference showed that 54% of pet guardians sleep with their pets and that 30% of those said they wake up at least once a night because of them. 63% said they have poor sleep quality. Some people though say they sleep better WITH their pets.
More this week
Next Week: Actress Sylva Kelegian - Animal Radio Veterinary Correspondent Dr. Marty Becker - James Jacobson