Let Dogs Be Dogs
Brother Christopher Savage, Monks of New Skete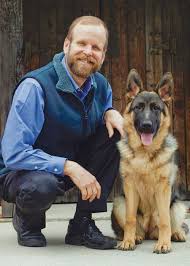 Brother Christopher of the Monks of New Skete is our special guest. He says we're treating our animals too much like humans. He'll teach us to respect the true nature of dogs and become a pack leader. He'll also help us deal with Halloween, a truly troublesome time for many dogs in his new book, "Let Dogs Be Dogs," co-authored with dog trainer Mark Goldberg.
In today's world, a lot of pet owners tend to humanize their pets and even put clothing on them. However, Brother Christopher states that with certain breeds, obviously in colder weather apparel is needed keep them warm, but he thinks that things tend to get out of control when dogs are walked in baby carriages and birthday parties are given. These sorts of actions take things over the top in terms of projecting human values and likes onto the dogs in ways that basically take the dog away from the dog's own nature. One of the things that they really tried to emphasize in their new book is a way to understand the true nature of the dog, because once owners really get an insight into the real nature of the dog, then they can sort of put into place an approach that really helps them realize the dream that they always had in getting a dog in the first place.
Brother Christopher believes that we need to become the pack leader and be strong figures for our dogs. He thinks that that's one of the things that often people misunderstand about the concept of leadership. What he's talking about is emphasizing benevolent leadership.
Dogs are pack animals and they're very sensitive to social hierarchies. They're sensitive to the need for leadership in the relationship with their human owners. Brother Christopher thinks a lot of people somehow are afraid that if they're a leader to their dog, it's going to make the dog not like them, when in point of fact just the opposite is true so long as the leadership is exercised in an appropriate benevolent and enlightened way. When dogs understand what the expectations are, when they can be placed in a relationship that is structured and fair and also full of encouragement and praise, then basically dogs calm down and we see the relationship flourish.
You don't need to domineering or tough or unfair, you just need to show authority. An analogy would be in a human relationship with a parent and child. A parent needs to exercise appropriate leadership in the relationship with a child. They have to make sure that the child understands expectations and boundaries and when that's in place, what we find happening is a well-behaved child, a child that is able to grow up and actually enjoy life. Children want that sort of guidance. When we take a look into our own relationships with dogs, I think our experience suggests dogs really look for that from us as well.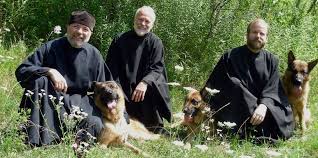 Halloween is just around the corner and it's usually a time of the year that drives dogs crazy. Even on a normal day, when the doorbell rings dogs go crazy, but at Halloween when the doorbell rings over and over and then there is freaky looking character, dogs can go ballistic. Brother Christopher gives us some great tips on training our dogs for these upcoming holidays. He states that the first step is to ensure that a peaceful experience occurs. For that to happen, you have to practice ahead of time, well before the event of October 31st.
What you need to teach your dog first is how to go to the door, for example, on leash and how to sit politely when no one has rung the bell. This gives the dog a sense of your own leadership. Next you can begin to expand this by teaching a command that we call "place" or go to "bed." Either one is fine. But basically what you're trying to do is establish in the dog's mind a place that they go to when you give that command. Naturally you establish that in a non-distracted way initially by practicing taking the dog over to either the dog bed or some other place where you want them to stay. When you give that command, following it with perhaps a high value treat so that the dog associates going to that particular spot as being something very preferable and enjoyable. You can even make a game out of it. Keep in mind that you need to do this ahead of time without distractions.
Now once the dog has that general concept in its mind, you can start maybe having one of your children, for example, be the "visitor" who rings the doorbell. You establish practice sessions where the doorbell rings, the dog begins to go nuts. However, now you have the foundation where you're able to get the dog under control by putting the dog into "sit" and then giving the dog the place command, making sure the dog goes over to the place and is rewarded for that. Part of teaching "place" is the fact that they stay in that place until you release them.
Eventually, once you've taught your dog to sit and wait, you can maintain that and give them a treat, so long as they hold the sit stay in place. If you prepare well in advance, the dog will be very responsive in the face of the distractions that will inevitably come on Halloween.
Brother Christopher states it's really important for people to think of what the situation is going to be and then deal with it proactively. That's what training is. That's only fair to the dog. If you train it so that the dog understands what the expectations are in that particular circumstance, when the doorbell rings for example, then the dog can be much more cooperative and much more peaceful with it because they've had plenty of practice to do what your expect. Plus, they get rewarded for doing what you've trained them to do.
You can learn more about training your dog in the book, Let Dogs Be Dogs, where you will find stories, case histories and plenty of wisdom. It's very much in line with the Monks of New Skete's other books, but it has a very unique perspective and readers will benefit from the mindset that the book communicates.
The Monks of New Skete Monastery is an Eastern Orthodox Monastery in Cambridge New York. They're a contemplative monastery founded in 1966. They're made up of nine monks who live on the property. They also have their sister community, the Nuns of New Skete, who live three and a half miles from them. While the Monks of New Skete train dogs to make their living, the Nuns of New Skete (No, they don't train cats!) bake and sell sinfully delicious cheesecakes that they ship nationwide.




"Fear Free" Experience For Pet Owners and Pets
Dr. Kathryn Primm, Applebrook Animal Hospital in Ooltewah, TN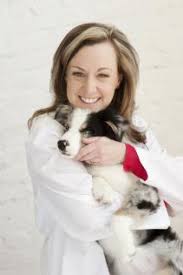 Dr. Kathryn Primm has the honor of being the first Fear Free Certified Veterinarian in the nation. The "Fear Free" movement, developed by Dr. Marty Becker, aims to "take the 'pet' out of 'petrified'" and get pets back for veterinary visits by promoting considerate approach and gentle control techniques used in calming environments.
It was very important to Dr. Primm that she become the first to be certified because she really felt like the fear and the anxiety and stress in her patients was impacting every part of her job. She had longed for a way to make this better. When she heard Dr. Marty Becker talking about the whole Fear Fee idea, she thought it was a complete game changer and she couldn't wait to make it happen in her practice.
Think about it, years ago when you tried to take your dog to the veterinarian; you probably had to pull them, as they usually put the brakes on. You probably couldn't even get them into the car. They knew what was going on and then when they got there, it was just an unpleasant experience, but Fear Free has changed that. Now when you go to a Fear Free vet, it's a whole different experience that your dog enjoys and who knows, they might even put the brakes on when you try to get them out of there.
Dr. Primm explains that being Fear Free makes her day so much better because her patients are happy to see her and because she loves animals. Which is why she went to vet school in the first place.
What is the first thing that you would notice if you went to a Fear Free vet? Dr. Primm states that she's not sure if there's any one thing, because each pet is an individual and they appreciate different parts of all the things that they do. But in her online reviews, people very frequently mention that they give a whole lot of treats. Dr. Primm tells her clients all the time that she's not afraid to bribe the animals.
One of Fear Free's quotes is "Putting Treat into Treatment." So why is 'treating' important for a positive experience? Dr. Primm states that if you think about the way memories are formed, you develop associations. She is always telling people that when she was 17, she worked at a toy store and served as seasonal help at Christmas. She claims there is nothing like a huge toy department store at Christmas time and the smell of that huge toy department store, even to this day, will trigger some associations for her. So we develop associations and a Fear Free veterinarian wants those associations to be good.
We know that dogs and cats love going to a Fear Free vet, but what do pet owners like about Fear Free? Dr. Primm tells us she receives a lot of really positive reviews on Google and several of her clients have mentioned that they like the fact that she's willing to get down on the floor with their pets to do their examination. She loves doing that, because then she really gets to interact with the pet and she gets to love them, pet them, cuddle them and make them feel comfortable, and that's the best part.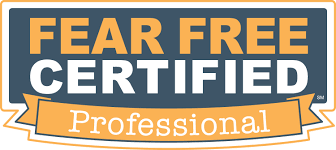 When asked to give us one story that drove home the change Fear Free has made for Dr. Primm, she tells us about the most amazing story that happened recently. She was in a room with a client who had a new puppy. It was there for its second visit. The client said to her, "Do you remember when I had my previous dog, I would always leave the room when you did things?" Dr. Primm really hadn't thought about it, but then she remembered that they had put an alert on her chart that she liked to leave the room. Everyone just assumed she was afraid of the needles.
The client told her that she didn't have a needle phobia, but that she had an anxious and horrible experience at a veterinary hospital as a child. After that, whenever she had to go to a veterinary hospital as a child, she would pass out. Now, as an adult, she doesn't pass out any more, but still hated it. However, ever since Dr. Primm implemented these Fear Free changes, she can be a part of her baby's health care and she can stay in the room because she knows her dog's going to have a good time and she's going to have a good time, and it has changed her life. The client even got a little bit choked up telling her about it, which gave Dr. Primm chills. It made such a big difference for her client.
Dr. Primm would recommend all veterinarians definitely become Fear Free Certified.
She states not only does it help her patients it also helps her be happier as she now wants to go into those exam rooms because it's fun again. It's also good for her business because of all the excellent reviews that they've gotten and all of the positive changes they've seen because of it.
If you would like to find a Fear Free Certified professional in your area, you can go to fearfreepets.com and type in your zip code. It will tell you if you have a Fear Free Certified professional in your area. If you don't, mention it to your veterinary hospital or your veterinary professionals and encourage them to become Fear Free.
Dr. Primm has owned Applebrook Animal Hospital in Ooltewah, Tennessee for 17 years. She loves to share her passions, animals and communication. She seeks to spread good information, both in her practice and across social media. She is the "resident vet" for iheartdogs.com and iheartcats.com, reaching nearly 3 million animal lovers each week and has a segment on local radio called, Pet Talk that airs on iheart media stations. She has been quoted in Woman's Day and Prevention magazines nationally and is a regular contributor to dvm360. Dr. Primm works toward more people having the best information and making veterinary visits better is a great way to achieve it.




9th Annual Get Your Licks on Route 66
Susan Sims, Fido Friendly Magazine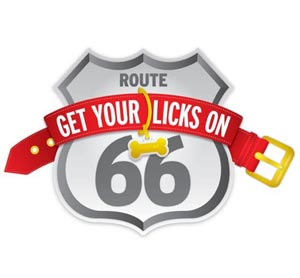 It's time again for the Ninth Annual Get Your Licks on Route 66 Adoption Tour. Miss Susan Sims is checking in from the road.
The Get Your Licks on Route 66 Adoption Tour is an annual cross-country pet adoption tour. They start in Los Angeles and go all the way to Chicago and work their way back. The tour is to help raise money for the shelters along the way and to raise awareness for the plight of these shelter animals. Their first 8 Get Your Licks on Route 66 Tours helped place over 9,000 pets into new forever homes. Petco Foundation is their presenting sponsor with Animal Radio being their media sponsor.
Other sponsors include: Legends Car Rentals, Overcare, Petcurean, Sleepypod, Tito's Handmade Vodka, Plato Pet Treats, Zeus Dog Toys, Hands on Gloves, Canada and Lucy Pet Products.
Tomorrow the tour will be in St. Louis, Missouri. Look for Susan and her giant spinning filled with prizes donated by their sponsors. Attendees then donate money to spin the wheel for those prizes and at the end of the day all of those donations go to the local shelter. It's a way for the tour to give back and make it fun for everybody.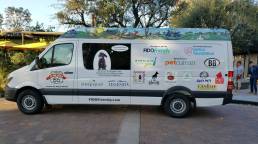 So what do they say to the person that says I'm not going to this event because I'll end up adopting an animal? You can still come out and have fun by spinning the wheel to raise money for your local shelter. Some of the spinning wheel sponsors are: Fresh Scents, Pet Gift Box, Petmate, BrilliantPad, Charlee Bear, John Paul Pet, Outward Hound, Handicapped Pets, The Emergency Tag, The Honest Kitchen, Wellpet, Kurgo, Shed Defender, Crazy Dog, Rescue Remedy, Nylabone and Pet Play.
Here are the upcoming dates for the tour:
October 7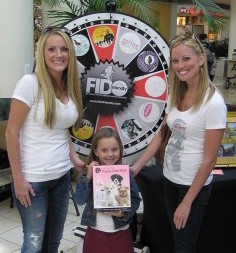 Chicago, Illinois
Event held noon-4
Paws Chicago
1997 N. Clybourn Ave.
Chicago, IL
October 8
Springfield, Illinois
Event held noon-4
Schell's Sporting Goods
3810 S. MacArthur Blvd.
Springfield, IL
October 14
Kansas City, Missouri
Event held 2-6
Wayside Waifs
3901 Marhta Truman Rd.
Kansas City, MO
October 15
Merriam, Kansas
Event held noon-4
Great Plains SPCA
5428 Antioch Dr.
Merriam, KS
Be sure to come on out to one of their stops along the way. Who knows, you may find your forever pet! And if not, come on out to support your local shelter.




How To Baby Talk To Pets -Dr. Debbie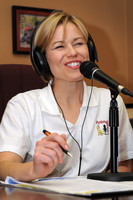 Dr. Debbie says it's important to learn how to "baby talk" to your pets. She uses baby talk for her patients and it makes a big difference. She teaches us the nuances behind this special conversation. If you don't know how to talk like a baby to your pet, today is your lucky day!
Does baby talk have a purpose? Is baby talk unique to humans? So it's not really what you say, but how you say it? Does baby talk work on all dogs? (My dog just stares at me.) Do cats like baby talk?
Talking baby talk to our pets is easy. Just follow these steps:
1. Make a Question or Statement
Q: Who's a good boy? What's my baby doing? Is my puppy a hungie boy?
S: Well, aren't you such a beautiful puppy! What a handsome man, you are! Momma loves her little baby!
2. Focus On An Attribute
Eyes - What gorgeous eyes you have!
Haircoat - Who's my fuzzy, wuzzy girl?
Personality - Now that's my silly doggie! You're such a brave wittle man!
Intelligence - What a smart little baby, you are!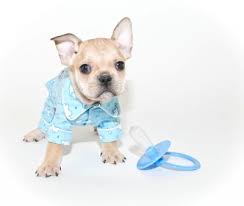 3. Add In Descriptive Terms and "The Fluff"
Beautiful, sweet, stunning, adorable
Snuggly-wuggly, I wuv you, kissie-wissie
4. Tap Into That Special Voice
High pitched
Rising tone at end
Scooby doo voice
5. Follow Up With Actions
Smile
Widen eyes
Use encouraging movements, open body language
And whatever you do - don't worry about how ridiculous you sound your pet will love it!
Featured veterinarian known as "Dr. Debbie" on national pet radio program, Animal Radio. Ebook author of "Yorkshire Terriers: How to Be Your Dog's Best Friend"; "Pugs: How to Be Your Dog's Best Friend"; "Mini Schnauzers: How to Be Your Dog's Best Friend"; and "Shih Tzu: How to Be Your Dog's Best Friend."




The Dogfather's Grooming Tip with Joey Villani
Oral Health For Pets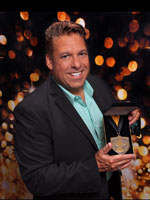 Joey is currently enjoying a vacation in Hawaii. However, he always seems to be "on call." In Hawaii, he met up with a woman and after telling her what he does, she asked him what was the best toothpaste she could use to brush her dog's teeth, because her dog didn't like the taste of Crest. Joey laughed, because everyone should know you don't ever use human toothpaste on our pets. There are special toothpastes just for pets.
Pet toothpaste is enzymatic and comes in flavors like beef and chicken. We are so conditioned to use minty toothpaste for ourselves, which makes us think our pet's breathe should smell minty too. Pets don't do well with fluoride toothpaste. Fluoride toothpaste is also toxic, as they can't rinse or spit it out and end up swallowing it.
When we brush our own teeth, we brush everything off of the surface and remove it. This is how we keep our teeth healthy. However, enzymatic pet toothpaste actually sticks to the teeth and eats away at the bacteria and germs.
Joey, who still grooms dog, stopped brushing dogs' teeth year ago. When he did brush dogs' teeth, he actually felt like he was robbing people. This is because, in a good case, he would do it only once every four weeks. Think about it. Once a month is all that is it happening. So if you are going to your groomer's once every six to ten weeks and they are charging you $20 to brush your dog's teeth, you might as well take that money and throw it away. Instead, save it up and get a dentistry done by a veterinarian.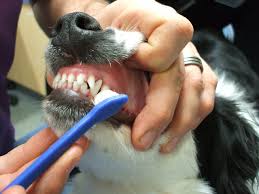 You should always have a dentistry done by a veterinarian and no one else, because the teeth need to be polished afterwards. When you have it done by a mobile clinic or someone who claims to do "Anesthesia Free" dentals, they just scale the teeth. The problem with this is that it leaves the enamel on the teeth wide open. Just think about painting a car. You sand it down and then it needs to be polished, almost sealed off. It's the same thing with your pet's teeth. If you don't seal it, you might have pearly white teeth, but everything is going to get sucked into the tooth and makes it worse in the long run. So always have a veterinarian do the dental and follow up with tooth brushing with the pet toothpaste and it will make that great haircut you got at the groomer's look good with their pearly whites.
Bottom lime, brushing your dog's teeth has to happen on a regular basis and you need to read the directions on the pet toothpaste you are using and how often it should be used.




Animal Radio News - Lori Brooks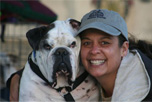 Hemp Pet Food May Soon Be More Difficult To Find
Utah's Department of Agriculture and Food has announced that it has issued warnings to more than two-dozen businesses, asking them to stop manufacturing and selling adulterated or misbranded commercial feed. Specifically, the letters asked them to refrain "from future sales of hemp and hemp products in the state of Utah." In addition to the 27 Utah companies put on notice, the department sent warning letters to about a half-dozen businesses in other states and in Canada. Other states, including Texas, Colorado and Washington, have joined Utah in contacting both manufacturers and retailers that are known to distribute pet food products that contain hemp. One pet food store in Salt Lake City says hemp products are their #1 best sellers, but The Department of Agriculture says hemp is not an approved ingredient for animal feed. While the letter that was sent to these companies requests voluntary compliance, it also threatens regulatory action should they not provide a written plan of corrective action within 2 weeks.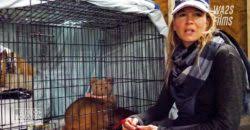 It Takes All Kinds - Even Actresses
The heartbreak of the recent hurricanes in Texas and Florida has shown us a lot of animal heroes. One such hero is Academy Award winning actress Renee Zellweger, who showed up to help pets in Texas. The founder of Houston Pets Alive says one busy morning after the Harvey struck, someone tapped her on the shoulder and said, "Just so you know, Renee Zellweger is over there cleaning kennels and doing your laundry." Sure enough, she turned around to see the actress (who is also a native Texan) quietly cleaning kennels. And it wasn't just a photo op for publicity. The rescue says Zellweger, "was here four days literally cleaning crates, doing laundry and walking the dogs." Then it turns out Zellweger had also volunteered for several days with the group's sister organization, Austin Pets Alive, and after more than a week of volunteering, Zellweger flew home to Los Angeles with eight dogs she is going to find new homes for. But the work is far from over. It takes more than 100 volunteers a day to keep the temporary shelters afloat - and they need to find permanent facilities.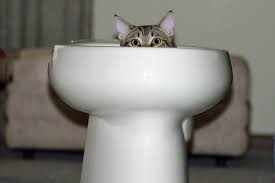 First Ever Comedy Pet Photograph
The first ever Comedy Pet Photography Awards in history were recently held and the results were fantastic! They had more than 2,500 entries from 72 different countries. A panel of judges, including professional photographers, wildlife experts, a veterinary surgeon and of course pet owners, focused on two things in picking the winners. They were the quality of the photo and how funny it actually was. The awards were also broken down into categories where people vied for "Overall Winner," "Gone to the Dogs," and "Pets Who Look Like Their Owners." The 31 finalist pictures are on AOL; search Pet Photography Awards to view them all. Organizers hope this year's competition was the first of many, but until then you can look forward to their other project, like the Comedy Wildlife Photography Awards.
Pet Hoarders Have Their Own Disorder
Hoarders are people with a disorder that causes them to collect objects. But people who collect things and objects are not the same as people who collect animals. A new study, published in the journal Psychiatry Research, takes a look at the motivations of people who hoard animals. This latest study suggests that animal hoarding should be classified as an independent disorder with the hope of developing specialized treatments to help these people cope with the compulsion to collect critters. Animal hoarders acquire and live with dozens or even hundreds of creatures in their homes, causing suffering for both the hoarder and animals. The people and their creatures often live in poor conditions; the animals often lack adequate food and medical treatment. And though this seems similar to object hoarding, this new study says there are several differences that may influence treatments. Object hoarders are pretty much evenly split between men and women, but roughly 73-percent of animal hoarders are women. Their motivations also differ. When you talk with object hoarders, they talk about hoarding objects because they might need them some day. However with animal hoarders, their thoughts are, these animals need me, and I need them. It's also more difficult to help animal hoarders because they are really suspicious and believe those who want to help them are really there to steal the animals. The results showed the average hoarder had 41 animals, with one animal hoarder having 170 dogs and 25 cats. In the United States authorities discover between 900 and 2,000 cases of animal hoarding every year, with about 250,000 dogs, cats and other animals being the victims.
Couple Sleeps in Shelter To Care For Hurricane Pets
The cleanup continues from hurricanes Harvey and Irma and the shelters are overflowing with unclaimed pets. Fortunately the people who step up to help them have been phenomenal. People like Dara Eckert, the executive director of the no-kill pet-adoption facility Friends of Strays in St. Petersburg, Florida. As Hurricane Irma roared toward Tampa Bay, Eckert and her husband evacuated their home and moved their family of three dogs and three cats into Friends of Strays, which was not located in a mandatory evacuation zone. Dara says she could not imagine leaving the 110 adoptable animals, mostly cats, all alone through the storm so she and her husband stayed at the shelter with them during the hurricane. The building suffered no major damage and the animals are all safe thanks to the Dara and her husband who stuck around and slept in a shelter for 2 days to provide comfort to homeless pets.
Not Everyone Picks Up After Their Dog
In Memphis, Tennessee, a couple was out walking their dog when they saw a sign in a yard. It was also posted on social media, which attracted a lot of attention. Everyone has strong thoughts on people who do not clean up after their pets, except for the person who doesn't clean it up. The sign said: "Please do not leave your huge piles of poop here anymore." There were also plastic bags attached to the signpost. Memphis pet owners better watch out because the city, like many others, has an ordinance, which makes it illegal for pet owners to leave a pet's poop on public or private property. And in this day and age of technology, so many people having security cameras, so you can be tracked down. Just pick up the poop.

Listen to the entire Podcast of this show (#931)