Did you know several major brands of pet food have been recalled? If you didn't, then maybe you should download the FREE Animal Radio App for iPhone / Android. You'll get notifications anytime there is a recall or news that effects you and your pets.
Animal Radio® Show #904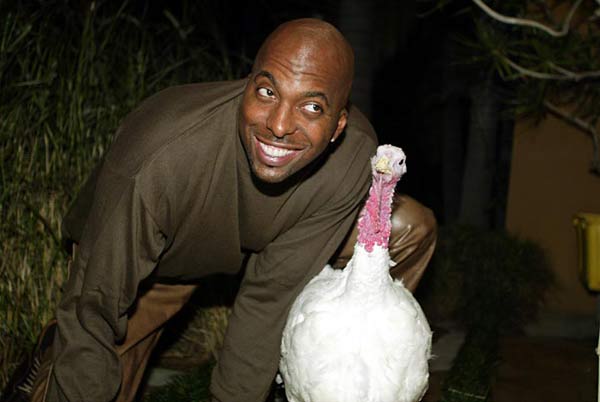 John Salley Brings His "A" Game
The incredibly talented and charismatic John Salley was the first NBA player to win four championships with three different franchises, Detroit, Miami and the LA Lakers. But did you know he's also a Vegan and has an affinity for kittens. He'll be co-hosting Hallmark Channel's 'Meow Madness' Kitten Basketball Championship. John is our special guest this week. Find out what it's like to be a top athlete and abstain from all meat and dairy.
Just How Well Can Your Cat Smell?
Dr. Marty Becker is doing research on smells your cat likes. It's all in the name of science. He wants your pet's environment to be "Fear Free." While we all know about Catnip, did you know Silver-vine and Honeysuckle will also appeal to your feline friends. But stay away from the Glade and Aroma Plug-ins. They could really annoy your pet...even make them sick.
Animal Abusers Barred From Owning Pets in RI.
People convicted of abusing animals would be barred from owning a new pet in Rhode Island under a new law being considered in the state's General Assembly. It would create a statewide registry of animal abusers barring animal shelters, pet stores and breeders from allowing the sale or adoption of an animal to someone listed on the registry. Under the proposal, anyone convicted or pleading no contest to animal abuse would have to register and abusers who fail to register, or who are caught owning another pet, would be subject to up to one year in prison plus a $1,000 fine.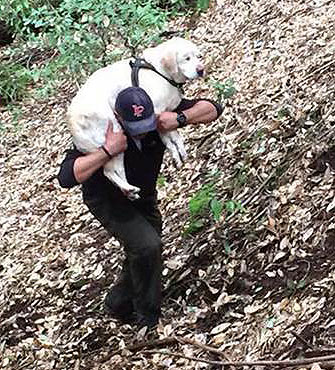 Firefighter Finds Lost Blind Dog
Firefighter Dan Estrada is being called a hero after he took a casual stroll into the woods and came back with a beloved blind family dog, who had been missing for eight days, slung over his shoulders. The dog, 12-year-old Sage, had been reported missing from his family's home in San Lorenzo Valley, California. The family had searched everywhere, put up posters and even hired a dog tracker but still had no clue what happened to Sage. It turns out Dan the firefighter and his friend were out hiking through the redwoods when they saw Sage lying down by a river, but he wasn't moving. The firefighter slung the lab across his shoulders and carried him back to town. You can imagine how happy Sage's family was. They threw a big neighborhood party to celebrate and offered Estrada a $1,000 reward, which he turned down and suggested that they donate the money to an animal charity.
Listen to this Animal Radio® episode


Is your Veterinarian practice 'Fear Free?'
Animal Radio® Show #903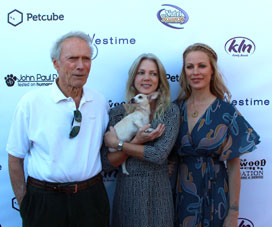 Clint Eastwood's a Chihuahua Kind of Guy
Alison Eastwood, daughter of actor Clint Eastwood, is back to tell us more about her animal advocacy efforts. She's created a website to link foster animals with foster parents. She also says her dad just adopted a Chihuahua. Not necessarily the breed most people expect the gruff actor to befriend.
Has Your Pet Food Ever Been Recalled?
Dave Baker created a website that contains a database of pet food recalls. You can check to see if your pet food has ever been on a recall list, or if it's one of the few that has never had any issues. Knowing if your pet's food is safe is crucial lately. There has been a glut or recalled pet food in the last 6 months.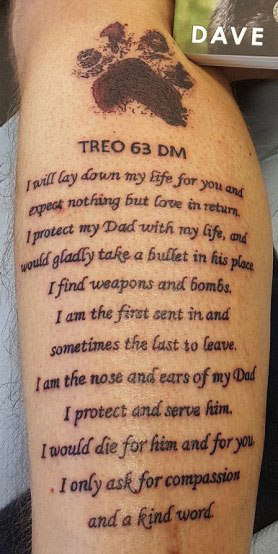 Tattoo Memorializes Dog Using Its Ashes
You know the bond you have with your own pets. Can you imagine the bond that would develop if you worked for years in a war zone with a bomb detection dog? A veteran who served in Afghanistan understandably formed a strong bond with Treo, a black lab who worked by his side in the British military. When they both retired, the handler adopted Treo and the two enjoyed their lives in peace until, at the age of 14, Treo passed away. His handler, Dave decided to get a tattoo of Treo's paw print and a poem. But that wasn't all. Dave asked the tattoo artist mix some of Treo's ashes in the ink so Treo would forever be a part of him.
Family Sues and Wins $885,000 After Police Shoot Dog
When two Hartford, Connecticut police sergeants got a bad tip about illegal weapons on the Harris family's property, they should have obtained a warrant. Instead, the family says they came onto their property, guns out of their holsters. As the officers they were leaving, the daughter of the family let one of their Saint Bernards out the back door. The dog approached the unfamiliar officers in his territory and one of the officers shot the dog...twice, in front of the girl. The Harris family then sued the police, starting a legal battle that went on for 11 years. After multiple trials, the city of Hartford has finally agreed to settle the case for $885,000.
Listen to this Animal Radio® episode


Animal Radio's Top New Pet Product Pick for 2017




Animal Radio® Show #902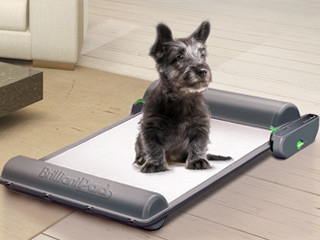 New Pet Product Special
It's that time again for our bi-yearly special show featuring the latest and hottest new pet products- coming to a pet store near you. We'll have giveaways from the Global Pet Expo, one of the two tremendous pet-trade conventions in the U.S. Today we're featuring the Pet Acoustics Cube pre-loaded with music designed specifically for your pet. We'll also be introducing the world's first automatic self-cleaning DOG potty.
Financing Your Next Pet
The Sabin family had bought their new dog for $2,400 with financing offered at the pet store. Then they received a payment notice that said she owed $5,800. When Dawn Sabin tracked down a customer service rep at the company she found out she didn't really own the dog after all. They told her, "You're not financing the dog, you're leasing." Without quite realizing it, the family had agreed to make 34 monthly lease payments of $165 after which they had the right to buy the dog $300. This is more common than you might think.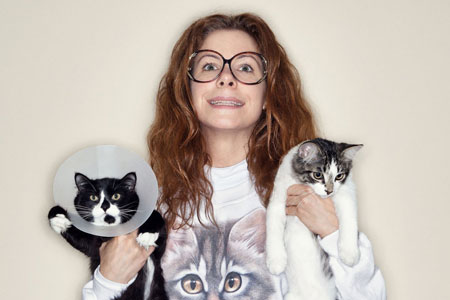 The Term "Cat Lady" Added To Dictionary
Oxford Dictionaries has announced the addition of 300 new words and short phrases that will be added to its dictionaries. Among them "cat lady" made this year's cut. So what exactly is the definition of a cat lady? It€™s a noun and refers to an older woman who lives alone with a large number of cats, to which she is thought to be obsessively devoted.
Before You Hire a Pet Sitter€¦
Animal Radio's Pet World Insider Robert Semrow has the 'Top 5 Must Knows When Hiring A Pet Sitter." It isn't easy to find the perfect person to take care of your furry family and we understand that. Make sure you're not vulnerable to any 'pet-sitters from hell.'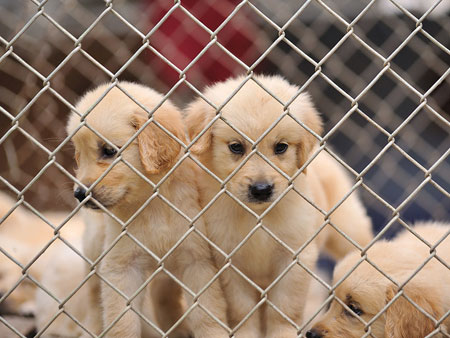 N.Y. Court Upholds Tough Restrictions on Sale of Cats and Dogs
A Federal Appeals Court has rejected a bid to overturn a New York City law imposing tough restrictions on the sale of dogs and cats. The verdict early this month is considered a huge victory for animal advocates and those animals that would normally be sold by puppy mills and mass breeding operations. The 2015 law says pet shops could only obtain dogs and cats from federally licensed breeders with clean recent animal welfare facility visits and could not sell dogs and cats over eight weeks old or weighing less than two pounds, unless they were spayed or neutered.
Listen to this Animal Radio® episode
Animal Radio® Show #901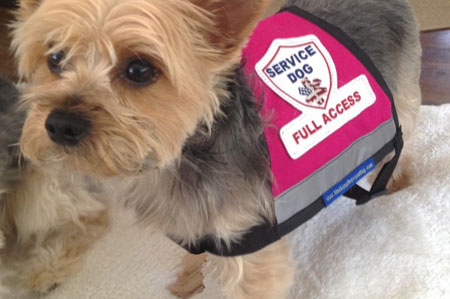 Fake Service Animals Might Be A Crime
Misrepresenting a pet as a service animal may become a crime in Wyoming under a bill being considered in the State Legislature. The issue stems from people claiming their pet is a service animal in order to bring it into a place like a restaurant, store or rental property that doesn't allow pets.
Battling Allergies in Pets
Sure, many of us are allergic to pet's dander, but did you know that your dog's scratching and itching could be their allergies. Whatever the source, food or environmental, there are great new medicines with little or no side-effects. Animal Radio Veterinary Correspondent Dr. Marty Becker explores these alternative allergy treatments.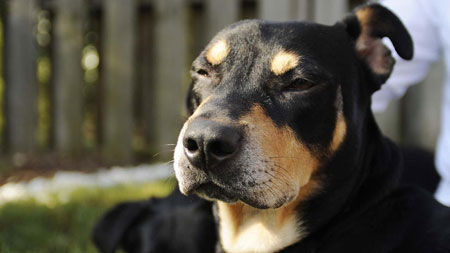 Dog Shoots Sleeping Girlfriend
A man who claims his girlfriend was shot while she was sleeping is blaming the dog! Brian Murphy says his partner was shot in the leg after their dog Diesel leaped on the nightstand where he keeps his gun and accidentally set it off.
What My Dog Taught Me
Sanjay Gupta is our guest this week. He says he learned more from his dog than he did during 25 years of Philosophy education. His dog's insights clarify what really is important in life. Sanjay will share the most poignant message his Basset Hound taught him.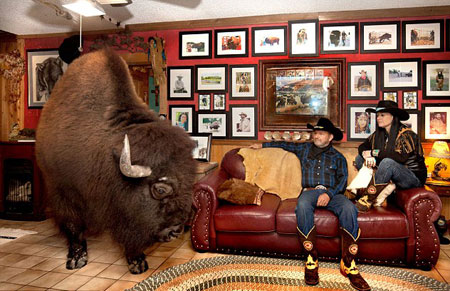 Everything's Bigger in Texas
Only in Texas would you walk into someone's home and be greeted by a 2,500 pound family pet buffalo named Wild Thing. He's been living in his human parents house since he was a three-month-old calf and is treated just like he's a member of the family. Ronnie and Sherron Bridges even gave Wild Thing his own bedroom, where they say he likes to watch cartoons. They also let him eat at their dining room table and are OK with him wandering in and out of the house whenever he pleases. The Bridges say "It's like having a small car in the house."
Listen to this Animal Radio® episode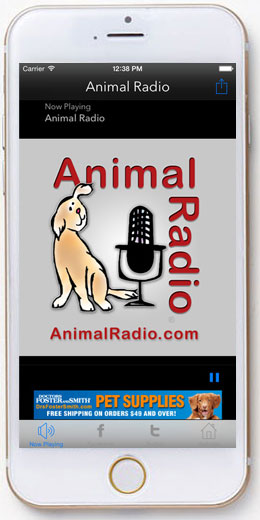 The Animal Radio App has been UPDATED and is better than ever. Download the free Animal Radio App for iPhone - Android - Blackberry? It's been updated and it's better than ever.
-Ask Veterinarian Dr. Debbie White and Dogfather Joey Villani your pet-related questions directly from the app.
-Get up to the minute news and recall alerts.
-Send us audio.
-Watch videos.
-Listen to current Animal Radio show or browse archives.



-Browse our knowledge-base.
-Call us directly on the Animal Radio App Hotline.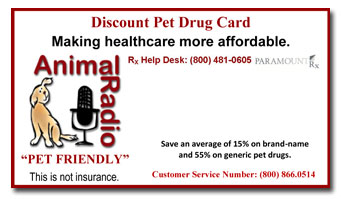 Free Pets and People Drug Discount Card

You may already know how expensive pet medication can be. Especially when pet insurance doesn't cover drugs.
Animal Radio® wants to help out. We don't want any pets to go without the medicine they need.
Animal Radio® made a deal with the top pharmacies to save you up to 55%.
- The Animal Radio® Pets & People Drug Discount Card is FREE.
- It offers 15-55% discount on pet medicines or uninsured human medicines.
- It's usable at almost 60,000 pharmacies, including Walgreens, Wal-mart, Rite-Aid, Target, Costco, CVS...all the biggies!
- Card is pre-activated and never expires.
- You can learn more and print out the FREE card online HERE
Or, if you would like us to mail you a free card, send a self-addressed stamped envelope to:
Animal Radio Drug Card,
699 Paula Street,
Morro Bay, CA. 93442
Please help spread the word. Your friends will thank you.
Animal Radio® Show Highlights
Animal Radio® is on iHeart Radio!! Listen to full shows or Listen to highlights
Paula Poundstone Returns
The very funny Paula Poundstone is back to explain why 14 cats don't make her a crazy cat lady.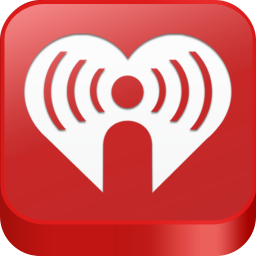 Listen Now


Pet Raccoon
Dr. Debbie tells a guy who wants to keep a raccoon as a pet that he's 'out-of-his-mind!'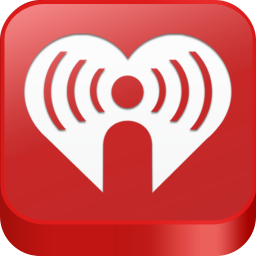 Listen Now

Bird Poop Facials
The new fad on 5th Avenue in Manhattan is a facial spa with Asian bird feces.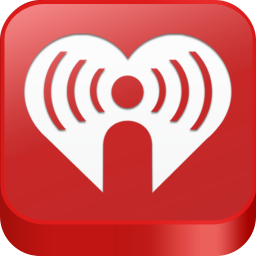 Listen Now

NBA 3-Time Champ John Salley is a Vegan
The very charismatic NBA Champ John Salley is our guest. He explains why everyone should be a vegan.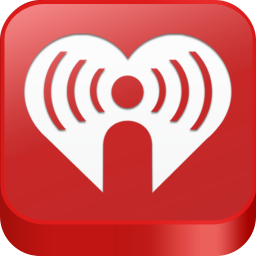 Listen Now

Global New Pet Product Picks for 2017
Animal Radio is kicking off its annual New Pet Products Special in conjunction with Global Pet Expo. Our top pick comes from Brilliant Pad.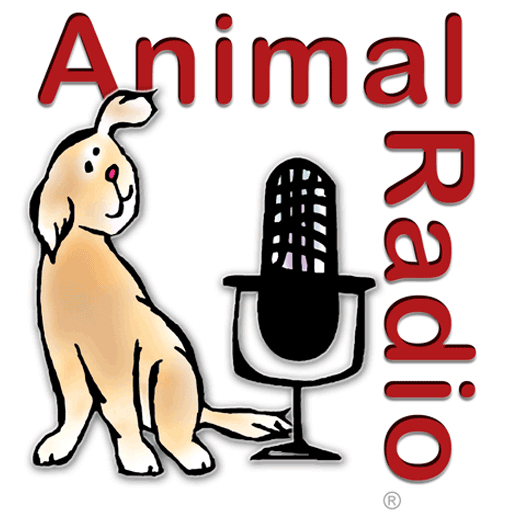 Listen Now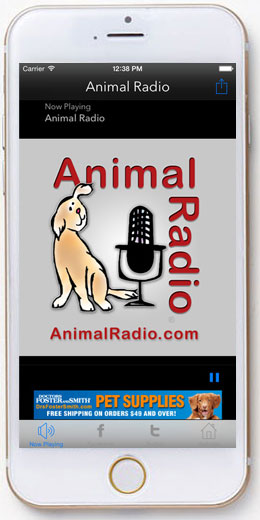 So many ways to listen to Animal Radio®. We're on 133+ AM/FM stations, the Animal Radio® App for iPhone/Android, iHeart Radio, iTunes, Stitcher, TuneIn, Spreaker and Podcast. We're available wherever you are!
We welcome yet another affiliate to the Animal Radio family. Listen on WUCT 1600 am in Algood/Cookeville, Tennessee, Saturdays 7-9pm. Find a station near you.


The Animal Radio® APP is available for Android and iPhone. Listen on your schedule. Ask our Dream Team questions directly from the App. It's a FREE Download! It's made possible by Drs. Foster & Smith.
---


Copyright 2001-17 Animal Radio®, its logo and Animal Radio Network(TM) are registered trademarks of Animal Radio Network LLC. All rights reserved. Submissions for newsletter, programming, editorial comments and opinions may be sent to: YourVoice@AnimalRadio.com. See our website for additional information.