Grab Your Pets and Join Us for a Celebration of Animals.

Now you can ask ALEXA to "LAUNCH ANIMAL RADIO."





Animal Radio® Show #1114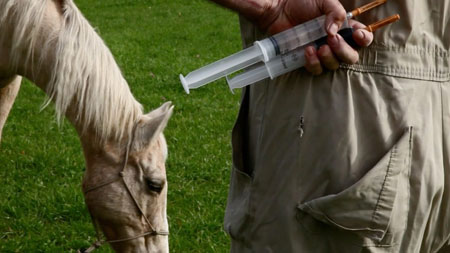 Veterinarians Committing Suicide
Out-surging Dentists, Veterinarians now have the highest suicide rate in the U.S., at four times the general population. Dr. Elizabeth Strand discusses the causes of this disturbing trend and possible solutions.
Listen Now
Legislation Would Provide Service Dogs to Veterans with P.T.S.D.
The PAWS Act also known as Puppies Assisting Wounded Service members Act has been introduced on Capitol Hill by Congressman Ron DeSantis. The legislation would direct the Department of Veterans Affairs to provide service dogs and veterinary health insurance to veterans with P.T.S.D. (Post-Traumatic Stress Disorder).
Listen Now
Pet Pampering Apartment Buildings
Pet pampering apartment buildings around the country are on the rise with some awesome amenities being offered. The most popular among them are dog runs, and they're not what you would expect. These are dog runs inside high-rise buildings on some of the higher floors; so there's no need to even go down to street level.
Listen Now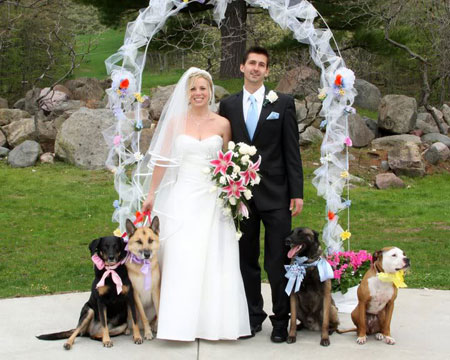 Making Your Dog Part of Your Wedding
Kristen Hedderich is a Wedding Pet Concierge. She's available to make your pet's presence perfect on the big day. Kristen covers transportation, grooming and accommodations for your dog so you can focus on your nuptials.
Listen Now
Parrot Witnesses Murder
Several months ago there was a story about "Bud," a pet parrot that witnessed his owner's murder. Now we find out that a woman in Michigan has been convicted of first-degree murder despite that Bud's testimony wasn't used in court. After the killing, Bud was recorded saying, "Don't F*#&ing shoot," in the victim's voice. A state prosecutor tried to use Bud's phrases as evidence in the trial, but a judge dismissed it.
Listen Now

Read more about this week's show.

Redbarn Naturals Mini Bully Barbells Dog Treats, Case of 75
Animal Radio® Show #1113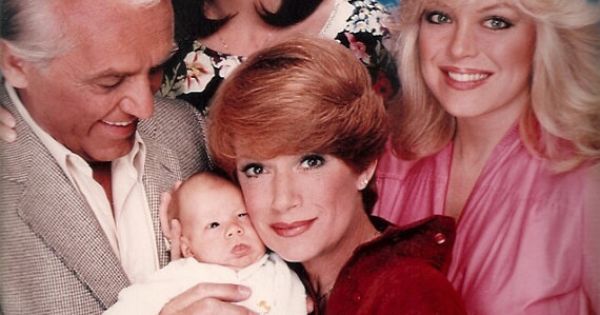 Even Celebs Have Trouble Potty Training Their Pets
Actress Nancy Dassault (Too Close For Comfort, Mad About You) is coming on the show to yap about her new Maltese Yorkie mix that seems to be having difficulty learning where to go to the bathroom.
Listen Now
Feeding The Pets of the Homeless
Genevieve Frederick heads up an organization that connects pet food with homeless folks and their animals. While sometimes controversial, pets can provide a meaningful relationship for the displaced and destitute.
Listen Now
My Tortoise is Wrecking My Career
Michelle Hanson's daughter unloaded her pet tortoise on her mom when she moved out. Little did Michelle know how time consuming and 'high-maintenance' Parker the Tortoise would be.
Listen Now
Rover.com Adds Cats To Its Listings
Rover.com, the Seattle company offering a one-stop online shop for dog sitting and walking, has reeled in another $65 million from investors to continue its accelerating growth. Rover built its name with overnight dog-sitting services. However, people using the site were registering their cats as a breed of dog.
Listen Now

Read more about this week's show.

Introducing Chewy Pharmacy - Free Shipping on Pet Meds!
Animal Radio® Show #1112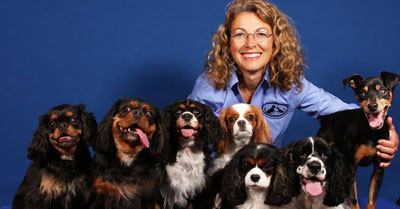 Cooking For Your Pets
In a world where we barely have time to prepare our own meals, Dr. Judy Morgan says we should be cooking for our pets. The store bought pet foods contain diseased and euthanized animals as well as high levels of heavy metals. She'll have some time-saving tips to create your own pet food.
Listen Now
True or Poo?
From the author of Does It Fart?, comes the latest from Nick Caruso, True or Poo? The Definitive Field Guide to Filthy Animal Facts and Falsehoods. This interview is not for the faint hearted. You'll find out just how many spiders you eat in your sleep, if beaver butt is an ingredient in vanilla ice cream, and which animal may die from constipation.
Listen Now
Judges Decide Who Gets The Pet
There's a new law in California granting judges the authority to settle disagreements over who keeps the family pet in divorce cases. Those cases will now be handled the same way judges handle child-custody disputes. Until now, Fido and Kitty have been considered family property, a status giving them little more standing in a divorce than a family's big-screen TV or a refrigerator. This means the judge deciding who gets to keep the pet will have the discretion of weighing such factors as who feeds them, who takes them to the vet and on walks and who protects them.
Listen Now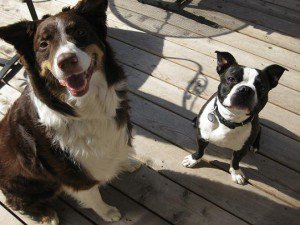 Dogs Owners Get More Satisfaction From Large Dogs
According to a survey from RightPet, dog owners say they get more satisfaction owning large dogs than small dogs. The study surveyed dog breed reviews from more than 12,000 pet parents from 106 countries. The study found a direct correlation between dog size satisfaction and the fact that dog owners rate bigger dogs as more emotionally stable, child-safe, trainable and less-barky than small dogs.
Listen Now
Pet Food Companies Want To Stop Studies That Analyze Their Foods
Researchers at the University of Nevada in Reno have been pondering the question, "What is really in the food our pets eat?" So they started looking for answers. The results of their first study are worrisome. In the first 100 samples they analyzed, 16 of those samples had mercury concentrations that were well above the maximum tolerable limit.
Listen Now

Read more about this week's show.

Introducing Chewy Pharmacy - Free Shipping on Pet Meds!
Animal Radio® Show #1111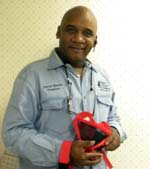 A Chastity Belt For Dogs?!
Dexter Blanch considers himself quite the inventor. And he should. He's created a chastity contraption for dogs to wear. He's also thinking about designing a special dog-bra, but is too busy selling the belts to work on anything else. In fact, he was just commissioned to invent a chastity belt for camels in Dubai.
Listen Now
Dog-Friendly Boating
Summer means lots of outdoor fun with your dogs. Many pet-lovers will take their furry-companion on boats. This is where Jen Seitz comes in the picture. She's from the website boatsetter.com and she has tip for making your journey safer for everyone including the pets.
Listen Now
Cutting Nails
Cutting your pet's nails can be a pleasant or really unpleasant task depending on your approach. It's very likely that you'll need to trim your furry-friend's nails sooner or later. Animal Radio's Dogfather, Joey Villani has tips on cutting those tips the right length without drawing blood.
Listen Now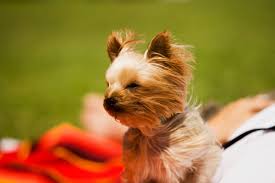 Most Stolen Dogs
On the heels of Lady Gaga's violent pet theft, we investigate the topic. Pet theft is on the rise. Here are the stats for the most stolen dogs in America; In no particular order, these ten breeds are stolen far more than others: Chihuahua, Yorkshire Terrier, French Bulldog (some of which are then resold for as much as $4,000) and Pomeranian (resale is said to be around $3,000). Maltese dogs are also on the most often stolen pet list, as are Boston Terriers, Labradoodles, Pit Bulls, German Shepherds and the Labrador Retriever. Animal Radio News Director Lori Brooks reports the reasons for the increase in pet thefts.
Listen Now

Read more about this week's show.

Introducing Chewy Pharmacy - Free Shipping on Pet Meds!
Animal Radio® Show #1110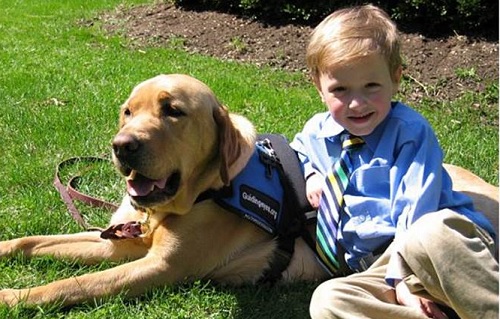 Should Young Children Have Service Dogs? 
This 3-year-old girl was born with a debilitating lung disease and was given a service dog to help her maneuver around with the always-present oxygen tank. The use of service dogs for young children is increasing in popularity. There are service dogs assigned to children with autism and other special needs. From the perspectives of veterinary behavioral medicine and dog bite safety for children, this trend deserves a second look according to Dr. Ilana Reisner. She says "children don't understand the limitations of their canine charges."
Listen Now
The Truly Universal Language
Darwin believed that musicality was a capacity of all animals, human and nonhuman. Dr. Henkjan Honing is researching how animals respond to music. He tells Animal Radio what he has learned about how dogs, birds, monkeys, sea lions and cockatoos interpret musical nuance.
Listen Now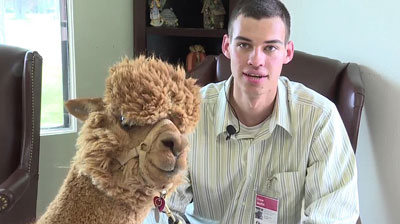 Emotional Support Alpacas Must Go
An Ohio family is facing a deadline to find new homes for their alpacas, which they consider therapy pets. A neighbor claims the alpacas are a nuisance because it's turned his neighbor's backyard into a smelly pasture. The alpaca owners say they've been cooperative with the city and have already re-homed two alpacas. They now claim that they clean up after the remaining duo on a daily basis. These alpacas are not outside all the time though. They are indoor-outdoor pets. The owner claims alpacas are quieter and their poop smells less than a dog's poo.
Listen Now
FBI Investigating Pet Scams
The FBI has issued a warning on pet adoption scams. Beth Anne Steele of the FBI says, "Fraudsters are prowling the web to find families who are so desperate for the perfect pooch that they are willing to adopt sight unseen." The scam usually starts when someone comes across a pet adoption ad online then unwittingly engages with the scammer and proceeds to pay a series of fees.
Listen Now

Read more about this week's show.

Redbarn Peanut Butter Chew-A-Bulls Large 12" Dog Treat
So many ways to listen to Animal Radio®. We're on 134+ AM/FM stations, the Animal Radio® App for iPhone/Android, iHeart Radio, iTunes, Stitcher, TuneIn, Spreaker and Podcast. NOW YOU CAN ASK ALEXA TO "LAUNCH ANIMAL RADIO." We're available wherever you are!
Listen to Animal Radio LIVE anytime with the FREE Animal Radio App for iPhone / Android. Plus, you'll get notifications anytime there is a recall or news that affects you and your pets.
---
Copyright 2001-22 Animal Radio®, its logo and Animal Radio Network(TM) are registered trademarks of Animal Radio Network LLC. All rights reserved. Submissions for newsletter, programming, editorial comments and opinions may be sent to: YourVoice@AnimalRadio.com. See our website for additional information.