Animal Radio® Show #870
Sailing The World With A Hen
24-year-old Frenchman Guirec Soudee is sailing around the world with a strange companion, his chicken. He'll check in with us from Greenland and explain why he chose this first mate.
This Is Your Brain On Parasites
Science author Kathleen McAuliffe explains the link between Toxoplasma, a parasite cats can transmit, and it's potentially profound effects on humans, including schizophrenia and even suicide. Even dogs can be responsible for transmitting fatal parasites. This is not fiction. Every pet owner should be aware.
The Lick Of Death
Lori Brooks reports on a strange story about a senior that ended up in ICU after her Greyhound licked her. This cautionary tale may have you thinking twice about letting your dog lick you all over.
Top Pets
A new study researched all the animals that would make good pets. Believe it or not, cats and dogs are NOT even in the top 25. You may be surprised to learn what the best pet is according to this study. But you won't be able to get one in the United States.
Dog Car Sickness
Dr. Debbie White takes on canine car sickness. Whether your pup is scared and anxious of traveling in the car, or they actually get motion sickness, the good doctor has practical solutions for conquering the common problems.
Listen to this Animal Radio® episode


**Print a $1.00 OFF COUPON for Red Barn Pet Food**




Animal Radio® Show #869


I Tried The Weirdest Pet Products On The Internet
From the Licki Brush to the Puppoose, The Washington Post's Sadie Dingfelder tried some the oddest pet products for sale online. She'll tell us how it went. For instance, give your dog a toy - a rawhide chew, a tennis ball, or even this little plush figuring of Donald Trump - and your dog, regardless of political affiliation, will immediately tear it to shreds. Cats, on the other hand, dispose of their belongings by looking at them with such disdain that the toys self-destruct in shame.
Why Would You Want To Genetically Preserve Your Pet?
Melain Rodriguez from Viagen Pets says there are lots of reasons you should think about Genetic Preservation. Collecting a sample of your pet's DNA could be helpful if there are medical advances that could potentially help your furry-friend. Of course, you could also use the DNA to clone your pet too.


How My Cat Made Me A Better Man
Jeremy Feig was at rock bottom - broke, alone, and living in a shoe box-sized apartment. At the same time, his cat was perfectly content. What was her secret? She couldn't say it out loud, but it was clear she had all the answers to living a good life. Jeremy will share those answers with Animal Radio listeners.
Jewel Thief
Alan Kabel reports on a dog that swallowed their guardian's wedding ring. What happens next is quite amusing. He'll also tell us about an alligator that loves pizza.
Vet On Call
Animal Radio's Veterinarian, Dr. Debbie White will answer your questions about your pet's health, because that's what we do. Make sure to call us toll-free at 1-866-405-8405 or even ask your questions from the free Animal Radio App for iPhone and Android.
Listen to this Animal Radio® episode
Animal Radio® Show #868


The Vet Life
Dr. Diarra Blue from Animal Planet's hit show, The Vet Life, is our special guest. He's an over-the-top charismatic professional that has some great stories about his unusual practice in Houston.
Pet Flipping
Animal rights groups say pet flipping is becoming a growing problem because of a rise in social media use. Pet flipping is when a person sees a pet on social media websites, like Facebook or Craigslist, they get the pet with phony information, then sell the animal to make money off of it. The really bad news is that pet flipping is legal because pets are considered personal property, so people can sell them like anything else.
Helping Pit Bull Owners Find Rentals
Pet owners know how difficult it is to find housing, but for pit bull owners it can be nearly impossible to find a place where you can have your pet. A new non-profit called "My Pit Bull is Family," provides resources for dog owners across the country with a database listing all pit bull-friendly properties. The website MyPitBullisFamily.org features an interactive map where pet parents can click on their state and a list of contact information for potential rental leads will pop up. Statistics show that nearly 30% of people give up their dogs because their landlord does not allow dogs; making it the number-one reason people give up a pet. My Pit Bull is Family also offers users a list of insurance companies that do not participate in breed-specific discrimination against pit bull-types, Rottweilers, German Shepherds and Chow Chows.
Emmy's Hope
This young lady is a breath of fresh air in our crazy world. Meet 11-year-old Emmy Perry, who was recently featured in a national Kleenex campaign for her work saving animals. She has saved 250 animals to date. She also received an award from the City Of Orange for her work with animals.
What Goes On When You Leave
Animal Radio's Pet World Insider, Robert Semrow, has the Top 5 Secret Things Your Pets Do When You're Away. We can only imagine what goes on when you leave home... or can we?
Lick My Face!
Have you seen David Duchovny's video, which launched the "Lick My Face" campaign to support the nonprofit organization Target Zero? It's a great idea and fun for an admirable cause so here's how it works: Just put some peanut butter on your face - the more the better to get more licks - let your pet loose and let the licking begin. There are more details on the LickMyFace.org website.
Listen to this Animal Radio® episode
Animal Radio® Show #867


Personal Pet Check Up
You know your pet better than anyone else, including your vet. Doc Halligan has part two of her weekly "once-over" exam. Follow these steps and you'll be on top of any problems before they become serious.
Doggy DNA Nabs Poop Offenders
A luxury apartment community near Grand Rapids, Michigan says it will use DNA technology as a way to sniff out dog owners who fail to pick up their pets' poop. The Ridges of Cascade complex is asking dog owners to swab their pet's mouth so it can build a DNA database that will allow it to identify residents who ignore its strict cleanup policy. The management company as already contracted with the Tennessee-based company PooPrints to collect DNA samples of each dog in the development. Violators will face a $350 fine.
Sloth Love

Most every social media butterfly has seen at least one cute video of a sloth (if not, check out our Facebook page). These litter critters are so cute, that many people want one as a pet. Photographer Sam Trull says she "went to Costa Rica for the primates but stayed for the sloths." She has the lowdown on sloths, and she says people think they're slow. She says "they can be fast when they want to, and their nails are pretty scary too."
How Do I Clone My Pet?
Pet Cloning is now available in the U.S. through Viagen Pets. Melain Rodriguez is back to talk about mentally preparing for cloning your pet. She'll talk about what the process involves and if genetic preservation hurts your pet.
The Cat's Got More Than Your Tongue

A pet feline in New Zealand has been stealing men's underwear and socks from other people's homes! In just 2 months, the 6 year old cat named Brigit, acquired 11 pairs of underwear and more than 50 pairs of socks. Brigit€™s owner says she has put notes in every mailbox on her street to warn her neighbors.
Listen to this Animal Radio® episode
Have you downloaded the free Animal Radio App for iPhone - Android - Blackberry? It's been updated and it's better than ever.
-Ask Veterinarian Dr. Debbie White and Dogfather Joey Villani your pet-related questions directly from the app.
-Get up to the minute news and recall alerts.
-Watch videos.
-Listen to current Animal Radio show or browse archives.

-Browse our knowledge-base.
-Call us directly on the Animal Radio App Hotline.
Launch the Animal Radio App at least two-times to be entered to win weekly prizes.
Free Pets and People Drug Discount Card

You may already know how expensive pet medication can be. Especially when pet insurance doesn't cover drugs.
Animal Radio® wants to help out. We don't want any pets to go without the medicine they need.
Animal Radio® made a deal with the top pharmacies to save you up to 55%.
- The Animal Radio® Pets & People Drug Discount Card is FREE.
- It offers 15-55% discount on pet medicines or uninsured human medicines.
- It's usable at almost 60,000 pharmacies, including Walgreens, Wal-mart, Rite-Aid, Target, Costco, CVS...all the biggies!
- Card is pre-activated and never expires.
- You can learn more and print out the FREE card online HERE
Or, if you would like us to mail you a free card, send a self-addressed stamped envelope to:
Animal Radio Drug Card,
699 Paula Street,
Morro Bay, CA. 93442
Please help spread the word. Your friends will thank you.
Animal Radio® Show Highlights
Animal Radio® is now on iHeart Radio!! Listen to full shows or Listen to highlights
Emmy's Hope
In a world filled with violence, shootings, terrorism and bad politics, here's a refreshing view of an 11 year old that is making a big difference for animals in Orange County, California.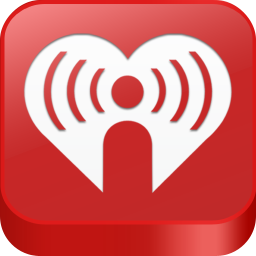 Listen Now


Planning for Your Pets
AJ Fudge plans estates for pet guardians. She says an ordinary will won't provide for your pet if you're gone. You'll need a trust.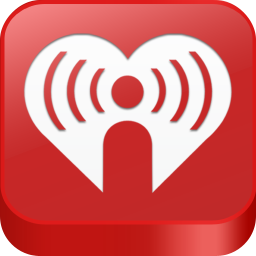 Listen Now

In the Middle of Nowhere
Dr. Bo Brock is a veterinarian in the middle of nowhere. He has some funny stories about his awkward practice. He talks abut his brush with country artist Toby Keith.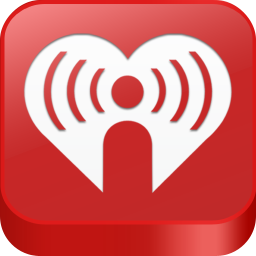 Listen Now
This Bites
A guy decided to bite his dog back after it bit his wife. It doesn't get much stranger than this.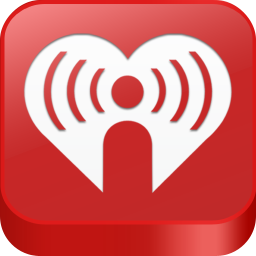 Listen Now

Tails Inc August Pet Events
Janice Gork of Tails Inc Magazine is here with the August Pet Events Calendar. Take your dogs and cats with you!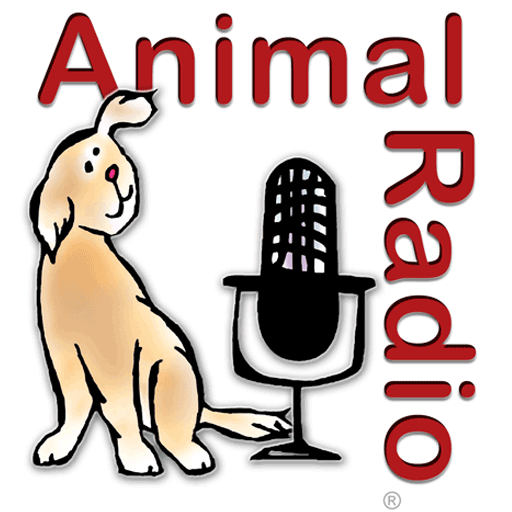 Listen Now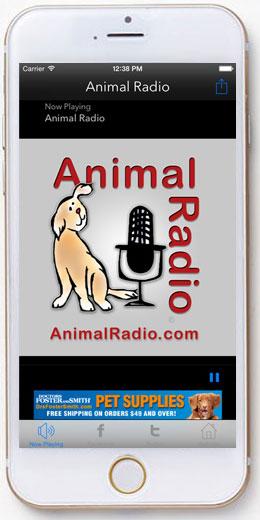 So many ways to listen to Animal Radio®. We're on 132+ AM/FM stations, the Animal Radio® App for iPhone/Android, iHeart Radio, iTunes, Stitcher, TuneIn, Spreaker and Podcast. We're available wherever you are!

The Animal Radio® APP is available for Android and iPhone. Listen on your schedule. Ask our Dream Team questions directly from the App. It's a FREE Download! It's made possible by Drs. Foster & Smith.
---


Copyright 2001-16 Animal Radio®, its logo and Animal Radio Network(TM) are registered trademarks of Animal Radio Network LLC. All rights reserved. Submissions for newsletter, programming, editorial comments and opinions may be sent to: YourVoice@AnimalRadio.com. See our website for additional information.