Animal Radio® Show #888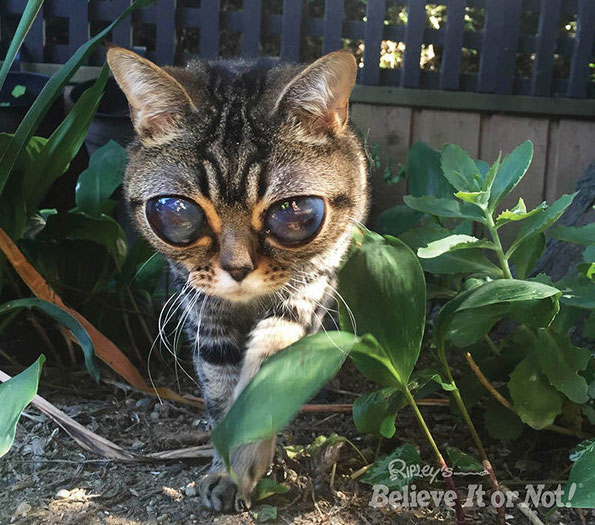 Ripley's Weird Animals
Edward Meyers is back for his yearly visit. He collects oddities for Ripley's and he'll be sharing his strange picks for animals that are a bit out of the ordinary, like the cat with BIG eyes and the dog that ate a round of gun ammunition.
Pet Gift Guide
Judy-Claus continues her countdown of the greatest pet and pet lover gifts for the holidays. These are inexpensive and invaluable toys and gadgets that have been tested by the Animal Radio pets. We'll have giveaways of every single item to help you fill-out your gift giving. This week we're featuring a new tool for fast-eating dogs that will slow them down and improve on their foraging skills. We'll also give away a toy that combines a ball with Emojis.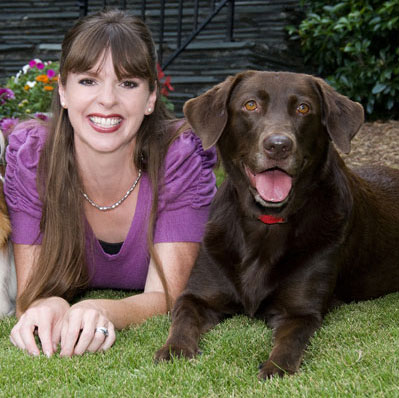 The Secret Language of Dogs
Accomplished dog trainer Victoria Stilwell returns to Animal Radio airwaves to help us decode our dog's behavior. She'll tell us what some common dog gestures mean. New studies show our dogs are much smarter than we give them credit for. Do dogs feel guilt? They sure look guilty when you catch them doing something bad.
Holiday Dangers for Pets
Pet World Insider Robert Semrow has his list of the Top 5 Holiday Traditions That Can Land Your Pet on the Naughty List. Make sure you listen carefully so that you won't end up at the Vet Clinic.
InsPurrational Posters for Cats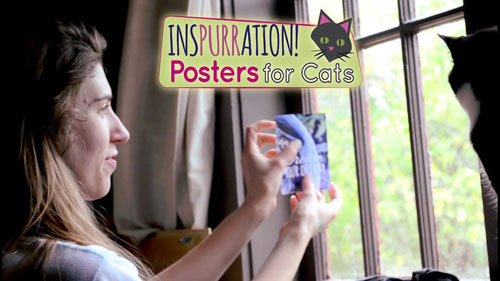 Mo Golden and Ross Cowman created a business of making motivational posters for cats. At first it was a novelty idea, but it turned into something truly beneficial for both cats and humans explains Ross.
Listen to this Animal Radio® episode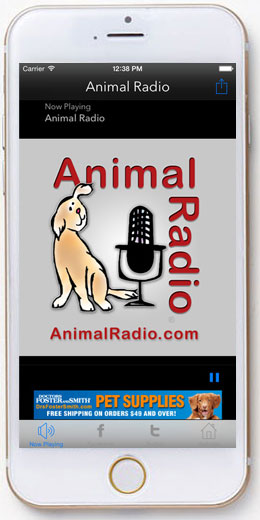 Have you downloaded the free Animal Radio App for iPhone - Android - Blackberry? It's been updated and it's better than ever.
-Ask Veterinarian Dr. Debbie White and Dogfather Joey Villani your pet-related questions directly from the app.
-Get up to the minute news and recall alerts.
-Watch videos.
-Listen to current Animal Radio show or browse archives.



-Browse our knowledge-base.
-Call us directly on the Animal Radio App Hotline.
Launch the Animal Radio App at least two-times to be entered to win weekly prizes.
Animal Radio® Show #887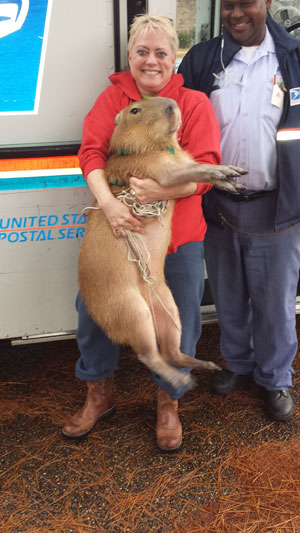 120 lb. Rodent as a Pet
When Jackie Coleman Wren wanted a pet, she preferred something a little more exotic. That's why she got a Capybara. This strange animal looks like an over-sized Guinea Pig or Gopher, and apparently has an affinity for chewing everything.
Dogs and Their People
Stacie Grissom started a subscription business that delivers a box full of toys and treats to your dog every month. The business morphed into a wildly successful celebration of dogs and a new book featuring charming stories about the connections with our furry friends.
Mutts Rock
Pet World Insider Robert Semrow loves mutts! He's counting down the 5 reasons mutts make better pets. Did you know that a mixed-breed dog is simply healthier than purebreds?
Dark Personality Traits of Pet Owners
A research team at Oakland University wanted to know how two traits, narcissism and borderline personality characteristics, are related to levels of attachment to both traditional pets and unusual or exotic pets. The results did not turn out the way the researchers thought they would. Lori Brooks reports on the results.
Nice Kitty Kitty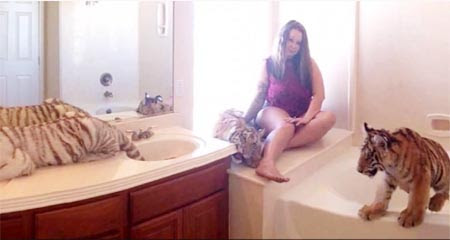 A 34-year-old Houston, Texas, woman who had a fully grown male tiger and three tiger cubs roaming free in her home was charged with child endangerment. Apparently, Trisha Meyer allowed the four tigers, a fox, a cougar, a skunk and several monkeys to roam freely in her house around her home-schooled 14-year-old daughter. The landlord kicked the woman out of the home after police notified him of what was going on. He said she had only lived there for three weeks but he had no clue someone could do that amount of damage to a home in that short amount of time.
Listen to this Animal Radio® episode
Animal Radio® Show #886


Eric Lost 140 lbs. Thanks to His Dog
Are you one of the 50 million people that have seen the viral video of Eric O'Grey and his dog Peety? Eric used to weigh 320 lbs. But his doctor prescribed a dog that saved his life and helped him lose 140 lbs. Eric's on this week's show to tell his story.
Pig or Service Pig?
A Winnipeg, Canada, woman's fight to keep her pot-bellied pig as a service animal isn't over yet. The City Council is holding off voting until early December on Emily Hydor's appeal to keep her pig named Podgy. The delay will allow the city more time to gauge whether the pig qualifies for an exemption to the responsible pet ownership bylaw as a service animal.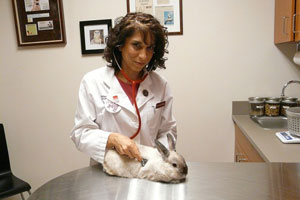 Unlikely Companions
Dr. Laurie Hess is back. This time she has some wacky stories about strange animals people call pets. From monkeys to wallabies, you'll be thankful you that you chose a normal pet.
Finding the Right Petsitter
More and more pet owners are taking their pets with them when they travel, but not every destination is pet-friendly and your time away from home may require you to enlist the services of a professional pet sitter. If you have ever had to find a pet sitter you know it is not easy putting someone else in complete charge of your furry family members. Animal Radio News Director Lori Brooks has a checklist for finding the perfect caregiver.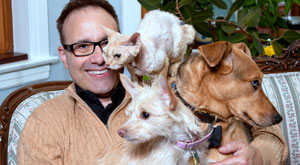 Fear Free Vet Visits
Steve Dale is back on Animal Radio to talk about creating painless and fun visits to the veterinarian. Follow his tips and your pet will enjoy visiting the vet and you won€™t dread it.
Listen to this Animal Radio® episode


**Print a $1.00 OFF COUPON for Red Barn Pet Food**
Animal Radio® Show #885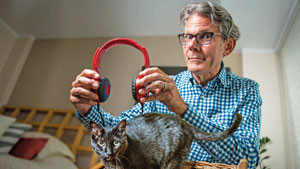 Music For Cats
Composer David Teie created a CD containing music for cats. It was designed with specific harmonies and sounds that appeal to the feline persuasion. Surprisingly, the album is also getting rave reviews from humans that like it too. David joins us and explains the methods behind his madness.
Dog Breeds Most Likely To Run Away
There is an interesting list out. It's a list of the dog breeds that are most likely to escape, get out of the yard or run away. Business Insider asked Whistle, a company that makes a GPS and activity-tracking dog collar, for data on breeds that run away most often. Animal Radio News Director Lori Brooks will explain the study and give you the list. Is your dog breed on it?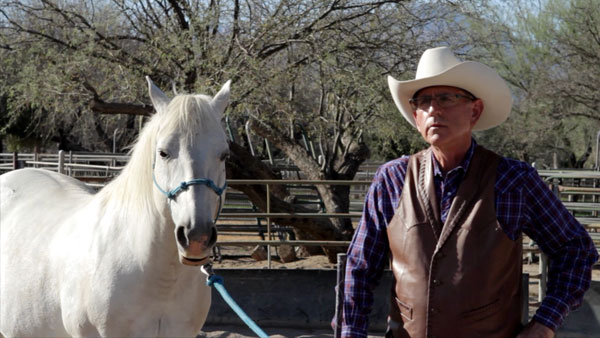 What Horses Can Teach Humans
During the week, Dr. Allan Hamilton is a real-life brain surgeon. During the weekends, he spends his time with horses. Dr. Hamilton has a unique way of listening to these horses. His resulting insights translate far beyond the training ring and are relevant in boardrooms, living rooms, classrooms, and even meditation rooms.
Bachelor Party Beer Fund Turns Into Puppy Fund
When you think of a bachelor party, rescuing adorable puppies probably isn't the first thing that comes to mind. And, truthfully, it wasn't the plan for a group of buddies in Tennessee who were celebrating their friend's wedding either. The men who had planned to go four-wheeling in the woods had a change of plans and their beer fund became a puppy food fund.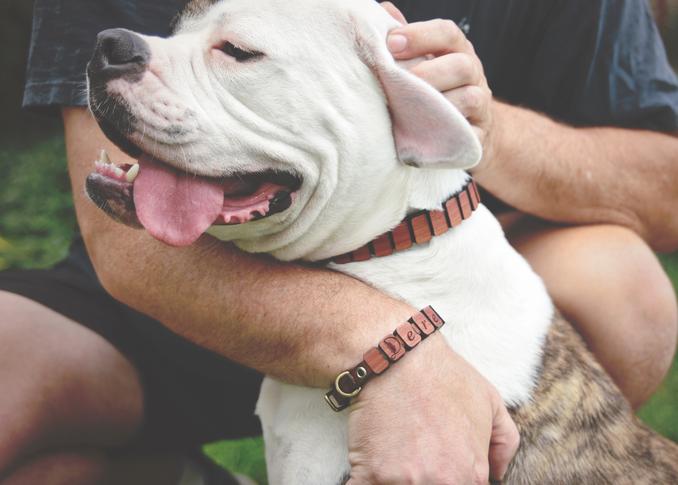 Flea Collars Made Out Of Wood
Norman Strodach's first invention was a toilet seat for cats, of which he's sold 10,000. His next invention was a Cedar wood pet collars that naturally resists fleas and other biting pests. Anyone looking for a natural solution to fleas should hear what Norman has to say.
Listen to this Animal Radio® episode

Animal Radio® Show #884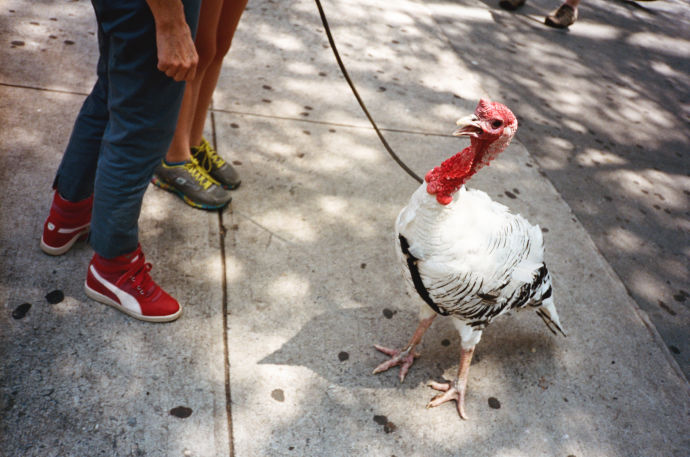 Emotional Support Turkey
A woman who lives in Washington is trying to have her pet turkey certified as an emotional support animal. Mary Pearce got Sammi as a baby turkey and she's now 6 months old. Pearce uses a wheelchair and says, "A turkey can be domesticated just as well as a dog or a cat." Pearce has Lupus, which gives her chronic pain and bouts of depression, but she says having Sammi around helps her cope with her health issues.
Custom Made Subscription Dog Food
With dog meals including blueberries, chia seeds, human-grade chicken and basil, Ollie, another startup, is looking to freshen up the dog food industry starting in New York City with a line of custom-made subscription dog food. Of course it is all made fresh and Ollie€™s uses a unique algorithm to customize each order, ensuring your dog gets a balanced diet.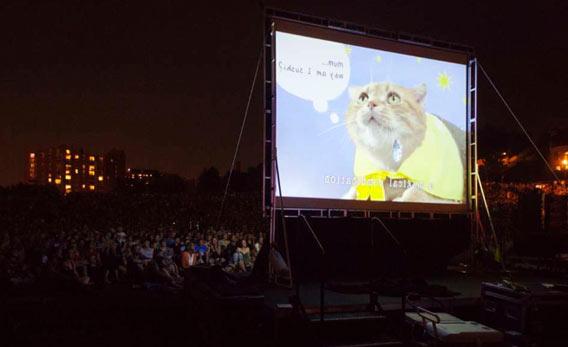 Catnip Festival
London's "Catnip" Festival will be coming up. It's a huge special event that hopes to give you the opportunity to celebrate your favorite online cat videos! And in typical cat fashion, it's a late night event starting at 10:00pm on Nov. 25th through until 6:00am the next morning.
5 Ways Pets Serve In The Military
Animal Radio salutes the pets that have participated and contributed to the military efforts over the years. Almost every American war, dogs have been active participants. From bomb sniffing, to security to search and rescue, you will find dogs work serving alongside their human counterparts. Robert Semrow reports on the dogs, birds, and even cats that have been a major part in armed forces.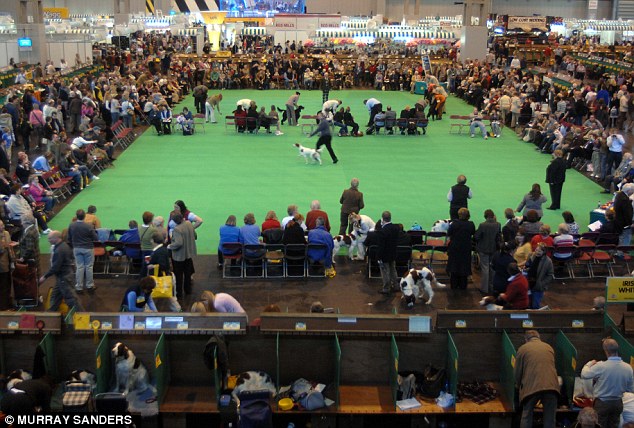 Banning "Double-Handling"
Dog show officials in England have sparked a battle with trainers over plans to ban one of the secret techniques employed during competitions. The Kennel Club has moved to crack down on the controversial use of what's called 'double handling' due to fears that it leaves dogs feeling stressed. The technique involves a second trainer, hidden from view, attracting the attention of the performing dog by using a whistle or toy to make it look more alert and focused.
Listen to this Animal Radio® episode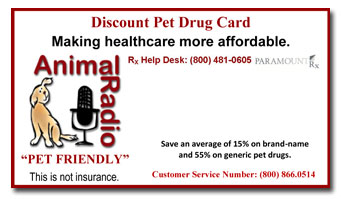 Free Pets and People Drug Discount Card

You may already know how expensive pet medication can be. Especially when pet insurance doesn't cover drugs.
Animal Radio® wants to help out. We don't want any pets to go without the medicine they need.
Animal Radio® made a deal with the top pharmacies to save you up to 55%.
- The Animal Radio® Pets & People Drug Discount Card is FREE.
- It offers 15-55% discount on pet medicines or uninsured human medicines.
- It's usable at almost 60,000 pharmacies, including Walgreens, Wal-mart, Rite-Aid, Target, Costco, CVS...all the biggies!
- Card is pre-activated and never expires.
- You can learn more and print out the FREE card online HERE
Or, if you would like us to mail you a free card, send a self-addressed stamped envelope to:
Animal Radio Drug Card,
699 Paula Street,
Morro Bay, CA. 93442
Please help spread the word. Your friends will thank you.
Animal Radio® Show Highlights
Animal Radio® is on iHeart Radio!! Listen to full shows or Listen to highlights
Talking to Your Cat About Gun Safety
In what has to be the strangest interview of the month, Zachary Auburn tells us that a frank conversation with your cat could keep them on the straight and narrow.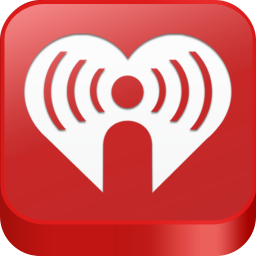 Listen Now


How Dogs Smell Things
Dog Cognitionist Alexandra Horowitz teaches us to smell like a dog. Dogs have an incredible nose. They can even smell earthquakes.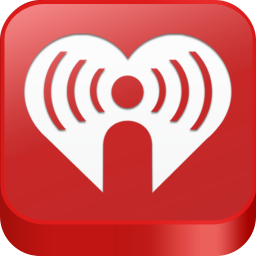 Listen Now

My Dog is Tongueing Me
Do you let your dog kiss you? Some people say a dogs tongue is cleaner than a humans. Not so.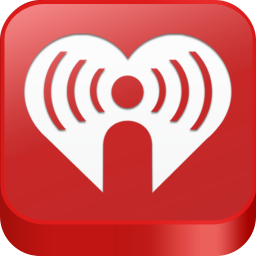 Listen Now

Are Rats Ticklish?
Dr. Debbie talks about a study that proves rats are ticklish€¦ So go tickle your rats now!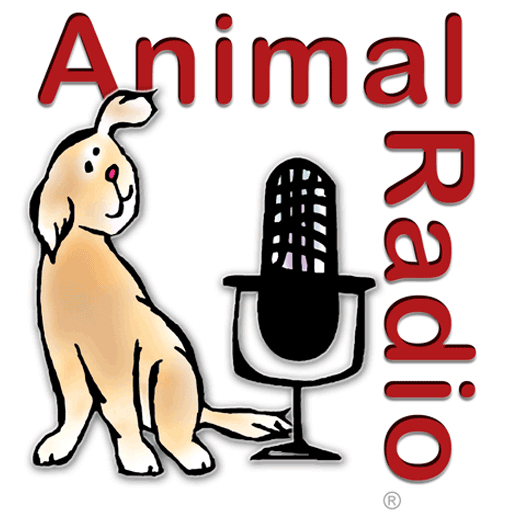 Listen Now

5 Reasons Mutts Are The Best.
Pet World Insider Robert Semrow explains why the better choice is a mutt over a purebred. Long live mutts! And they do.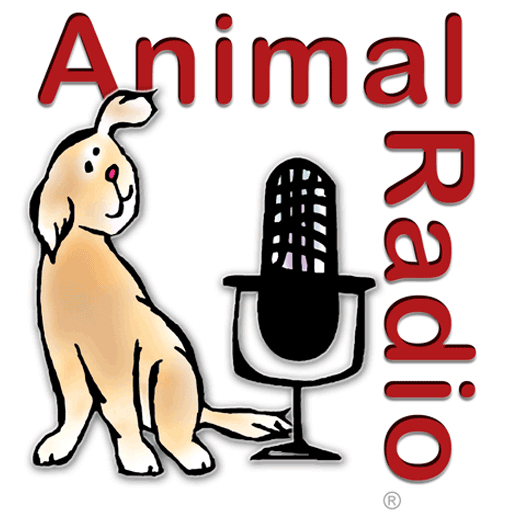 Listen Now

Tails Inc December Pet Events
Janice Gork of Tails Inc Magazine is here with the December Pet Events Calendar.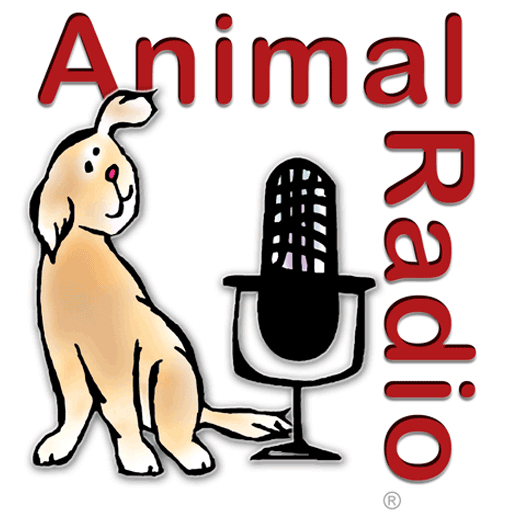 Listen Now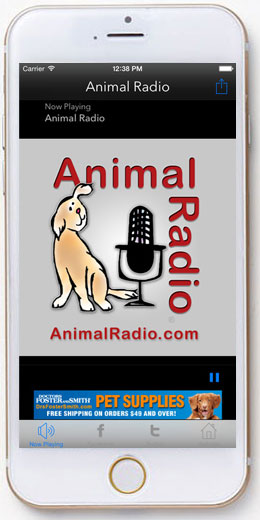 So many ways to listen to Animal Radio®. We're on 133+ AM/FM stations, the Animal Radio® App for iPhone/Android, iHeart Radio, iTunes, Stitcher, TuneIn, Spreaker and Podcast. We're available wherever you are!


The Animal Radio® APP is available for Android and iPhone. Listen on your schedule. Ask our Dream Team questions directly from the App. It's a FREE Download! It's made possible by Drs. Foster & Smith.
---


Copyright 2001-16 Animal Radio®, its logo and Animal Radio Network(TM) are registered trademarks of Animal Radio Network LLC. All rights reserved. Submissions for newsletter, programming, editorial comments and opinions may be sent to: YourVoice@AnimalRadio.com. See our website for additional information.