Grab Your Pets and Join Us for a Celebration of Animals.
Animal Radio® Show #1105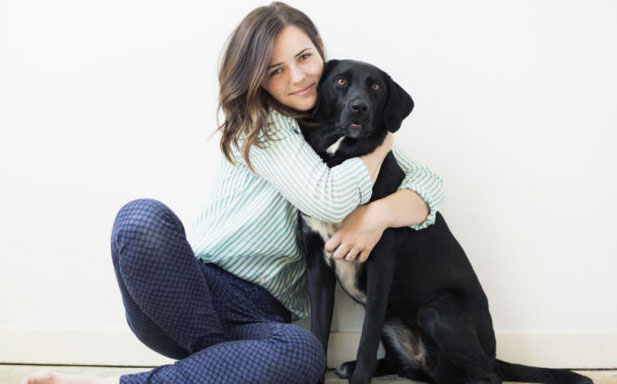 Is It Wrong To Love Your Pets More Than Humans?
Clinical Forensic Psychologist Dr. John Huber culled research indicating that, given the choice, we prefer puppies over people. Respondents to a recent survey are significantly less distressed when adult humans were victimized, in comparison with human babies, puppies and adult dogs.
Listen Now
Myths of Dog Training
Monique Feyrecilde breaks the common fallacies associated with training your dog. She'll share the mistakes we make when trying to change our dog's behavior. Monique is next in the spotlight in the Fear Free Pets Expert Series.
Listen Now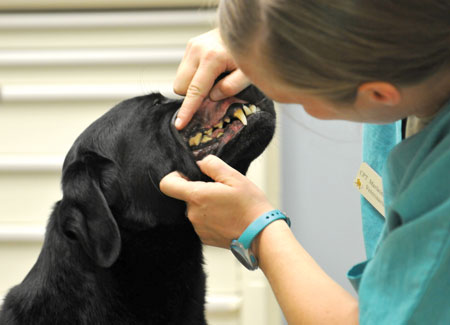 Why Is It So Important To Care For Your Pet's Teeth
It's National Pet Dental Month. Not another Hallmark card opportunity. This is the ideal opportunity for your veterinarian to check for dental issues that could ultimately be fatal if gone unchecked. Dental care isn't about vanity as much as it's about preventing organ failure because you thought a 'non-anesthesia dental cleaning' was all you needed.
Listen Now
Pets of the Homeless
Genevieve Frederick heads up an organization that connects pet food and veterinary care with homeless folks and their animals. Since 2008, her non-profit has found health care for 17,500 pets. Now, the organization is on the hunt for more veterinary practitioners to offer discounted assistance to the homeless.
Listen Now
Airline Passenger Allegedly Told To Flush Hamster Down The Toilet
This story has become the latest controversial case in airlines versus people seeking to travel with emotional support animals. It sure started a lot of conversations and caused a lot of online emotional venting and virtually all of it not good. It all began Thanksgiving weekend when a beloved pet hamster was flushed down a toilet in an airport bathroom, supposedly after the airline, Spirit Airlines, refused to let a 21 year old college student bring her pet hamster.
Listen Now

Read more about this week's show.

Redbarn Naturals Mini Bully Barbells Dog Treats, Case of 75
Animal Radio® Show #1104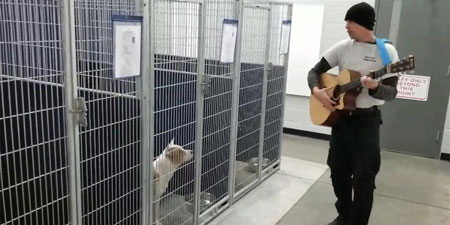 Animal Officer Sings To Dogs
Vance County North Carolina Animal Control Officer Chad Olds discovered a new use for his incredible singing skills. He's able to quiet the barking a several dozen dogs by playing guitar and singing to them. The shelter videotaped one of his sessions. The video went viral and adoptions increased.
Listen Now
Stress and Skin
Did you know that stress could be a factor in your pet's skin issues? The number one reason animal guardians visit the vet revolves around skin and dermatological problems. Dr. Tom Lewis specializes in these sorts of health issues. As a proponent for the Fear Free movement, he says it's made a big difference in his practice. Dr. Lewis is next up in the Fear Free Expert Series.
Listen Now
Shock Collars Banned In England
A ban on pet "shock collars" will be enacted in England, under plans confirmed by the government. Shock collars are often marketed as a harmless quick-fix solution or training aides, but animal experts say shock collars can easily cause more problems than they seek to fix.
Listen Now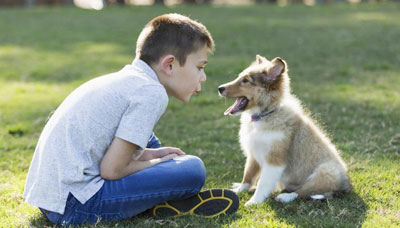 Do You Talk 'Baby Talk' To Your Pets?
Researchers Alex Benjamin and Katie Slocombe set out to investigate if so-called dog-speak improves bonding between pets and humans, and specifically, whether it is useful for the dogs to hear that high pitched baby talk. They found that adult dogs were more likely to want to interact and spend time with the speaker that used dog-directed speech with dog-related content.
Listen Now
High Rate Of Veterinarian Suicides
Santa Barbara, California is dealing with a crisis in its animal care community, which is a problem happening all over the country. The problem is the high rate of suicide among veterinarians. In fact, vets have the highest rate of suicide among all professional groups.
Listen Now
Top Household Pet Poisons
Pet World Insider Robert Semrow is at it again. He's a list-maker and he has the top toxins that you may have in your house. Make sure your pet is safe by putting these items out of their reach.
Listen Now

Read more about this week's show.

Introducing Chewy Pharmacy - Free Shipping on Pet Meds!
Animal Radio® Show #1103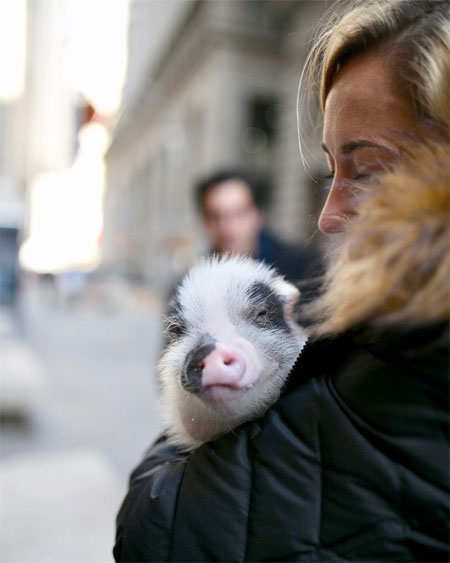 Tickles Saves Pickles
When this little pig got sick and needed a blood transfusion, his guardian, Maddie worked effortlessly to find a match. Thanks to social media, Pickles the Potbellied Pig was saved by Tickles - a 450 lb. donor pig, whom was also saved from the butcher in this 'win-win-win' hog story.
Listen Now
Examining PVP's Prior to Vet Visits
Dr. Natalie Marks suggest that pet owners use Pre-Visit Pharmaceuticals (PVP) before you go to the veterinarian. This will make the visit easier and more pleasurable for your pet. She says these medications are not sedatives or painkillers, but are effective for easing anxiety. Dr. Marks is next on the Fear Free Pet Expert Series.
Listen Now
Microchips FAIL
About 15,000 family pets need to have a new microchip inserted because their old microchip no longer works. Especially sad news since it could lead to some pets being mistaken for strays and put down. Pets that are micro-chipped with a product called BioTec, manufactured by Virbac, are at risk. A letter from Virbac says, "It now seems possible all of those BioTec chips might fail over time." We'll tell you how to identify if you're affected by this problem.
Listen Now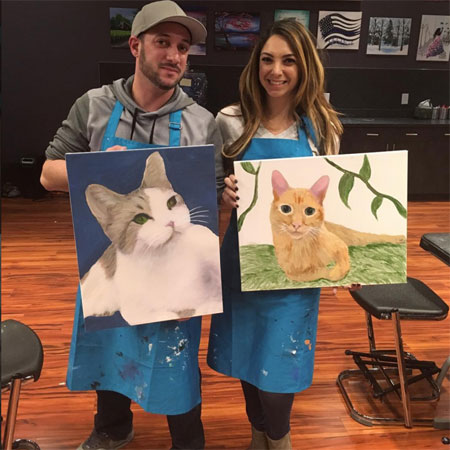 Couple Rescues Handi-cats
Joe and Lauren DiPaolo have devoted everything to rescuing handicapped cats, or 'handi-cats.' Their house is full of cats with one or multiple ailments. They're providing life-long care for a feline without eyes, a kitty using a wheel contraption in place of legs, and one with a cleft palate, just to name a few of the maladies. You must hear them tell you their story of undying devotion.
Listen Now
Couple Stows Cat in Luggage
A young Florida couple is facing animal cruelty charges after airport security agents at the Erie, Pennsylvania airport found a cat in their luggage. The 6-month-old female cat named Slim was literally inside the suitcase along with the couples' clothing and other items. Luckily, the Erie TSA team spotted the cat during pre-flight inspections.
Listen Now

Read more about this week's show.

Introducing Chewy Pharmacy - Free Shipping on Pet Meds!
Animal Radio® Show #1102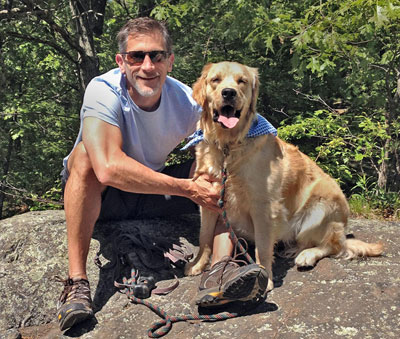 Who Gets Custody Of The Dog?
Attorney Jeremy Cohen gave up his job prosecuting those accused of insurance fraud. He found it unfulfilling. Now, he represents dogs. He'll share the details of several current cases that involve custody battles over pets.
Listen Now
Denver Bans Declawing
Denver has become the first U.S. city, outside of California, to ban the declawing of cats. The new law prohibits veterinarians from performing the controversial procedure unless it's medically necessary. Cat lovers are praising the Denver City Council for passing the ordinance declaring that the elective declawing of cats is both inhumane and painful to the felines. Now, Denver just needs to work on reversing the ban of pit bull breeds within city limits.
Listen Now
FDA Warns Against Certain Types of Dog Treats
The FDA has issued a warning for prepackaged treats called "Ham Bones," "Pork Femur Bones," "Rib Bones" and "Smokey Knuckle Bones," which could be dangerous treats for your dog. The federal government agency has collected at least 68 reports about 90 different dogs and 15 deaths after eating these types of bones. Problems associated with the bones include choking, cuts and wounds, vomiting, diarrhea, bleeding and death in some cases. Experts add that chicken bones can cause the same problems.
Listen Now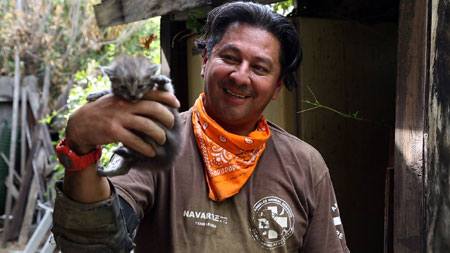 Specialized Mobile Animal Rescue Team
SMART is the first Specialized Mobile Animal Rescue Team. SMART was created because there was a demand for a team dedicated to rescuing animals stuck in extreme situations. Members of SMART combined their passion for rescuing animals with their recreational knowledge and experience of rock climbing and rappelling? Officer Armando Naverrete is our guest to talk about some of his most unusual rescues.
Listen Now
Fear Free Now Certifying Trainers
As the Fear Free movement explodes, now dog trainers can become certified using methods that make the learning experience more appealing to the dog. Finding a Fear Free trainer has become easier using the online database. Mikkel Becker tells us how Fear Free makes a difference in behavior training. Visit the Fear Free Expert Series for more.
Listen Now

Read more about this week's show.

Introducing Chewy Pharmacy - Free Shipping on Pet Meds!
Animal Radio® Show #1101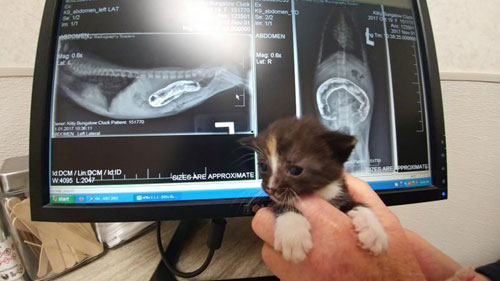 Rescue Crowd-funds Butt-hole For Kitten
Shawn Simons is the Headmistress of the Kitty Bungalow Charm School for Wayward Cats. They're an outstanding non-profit rescue in the Los Angeles area. Shawn just crowd-funded a $10,000 surgery for a kitten. That may not sound unusual until you hear the kitty was born with Imperforate Anus, or no butt-hole. Now, along with television sensation Tosh.0, she's trying to raise a million for 2000 butt-holes.
Listen Now
Who's Got Your Back When The Raptures Comes?
Pastor Travis Davis founded Pets After Rapture. He considers himself the "middle-man" between your pets and the animal-loving non-believers who will be around after the rapture. For a small fee, his service will be dispatched to your home "post-rapture" to care for your pets.
Listen Now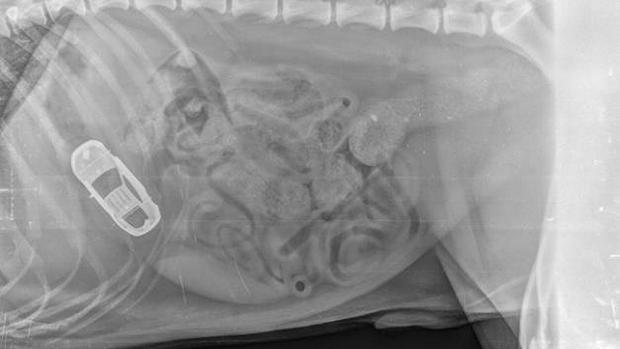 Veterinarians See The Most Unusual Things
A veterinarian in Oklahoma operated on a dog that wasn't feeling well after eating its human sibling's pacifier. The vet could have made a ton of money had he charged for each pacifier he would later take out of the dog's belly, which ended up being a total of 21. Dr. Debbie shares her "strange and unusual things found in the belly of a dog" stories.
Listen Now
Cannabis Based Pet Supplements Come Under Fire.
People anxious to relieve their pet's physical pain are more and more trying oils and powders that contain CBDs, a non-psychoactive component of marijuana. But, there's little data on whether these products work, or if they have harmful side effects. That's because the federal government has not approved any clinical trials of cannabis pet products. The FDA has warned companies that sell marijuana related pet products that they're violating laws by offering "unapproved new animal drugs." The FDA has even threatened legal action.
Listen Now

Read more about this week's show.

Redbarn Peanut Butter Chew-A-Bulls Large 12" Dog Treat
So many ways to listen to Animal Radio®. We're on 134+ AM/FM stations, the Animal Radio® App for iPhone/Android, iHeart Radio, iTunes, Stitcher, TuneIn, Spreaker and Podcast. We're available wherever you are!
Listen to Animal Radio LIVE anytime with the FREE Animal Radio App for iPhone / Android. Plus, you'll get notifications anytime there is a recall or news that affects you and your pets.
---
Copyright 2001-22 Animal Radio®, its logo and Animal Radio Network(TM) are registered trademarks of Animal Radio Network LLC. All rights reserved. Submissions for newsletter, programming, editorial comments and opinions may be sent to: YourVoice@AnimalRadio.com. See our website for additional information.