Happy Holidays and a Happy New Year from the Animal Radio Zoo Crew.
Listen to Animal Radio LIVE anytime with the FREE Animal Radio App for iPhone / Android. Plus, you'll get notifications anytime there is a recall or news that effects you and your pets.
Animal Radio® Show #943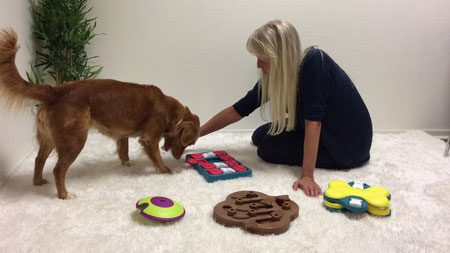 Enrichment In The Home During Winter
Cold weather usually means the kids and pets spend more time indoors. Less exercise and activity could result in unwanted behavior issues. Dr. E'Lise Christensen is a board certified veterinary behaviorist. She'll share some great ideas for keeping your pets occupied and out of trouble. As far as the kids go, you're on your own. This is part of the Fear Free Expert Series.
Dealing With Off-Leash Dogs
It's the stuff of nightmares. You and your dog are enjoying a walk through the neighborhood when, all of a sudden, you spot an unaccompanied canine heading your way. It could turn into a bad scene even if your dog is socialized. Stephanie Colman, the manager of the "Puppy Department" at Guide Dogs of America, has the five things you need to do if you encounter an off-leash or stray dog.
Do Pets Slow Down Your Aging Process?
After all the recent studies about pets keeping humans youthful, there is a new report out in the British Medical Journal that says having a pet doesn't seem to slow down your aging process after all.
Most Popular Pet Names for 2017
The Netflix series "Stranger Things" has some influence on the top pet names of 2017. "Eleven" is becoming commonplace among pet names, after the main character in the popular series. "Star Wars" names like Rey and Leia are up 70%.
Pet Food Sector Seeing Tremendous Growth Online
U.S. researchers say most of the growth in the pet food sector is going to behemoths Amazon.com and Chewy.com (owned by PetSmart). Other trends include home-delivered and customized fresh foods.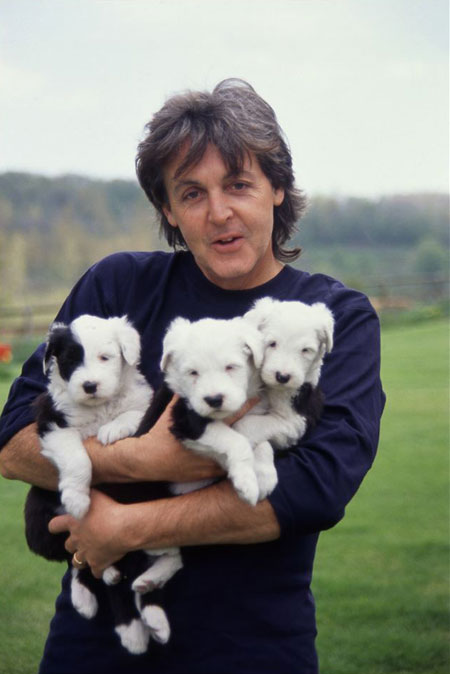 Beatles Song For Dogs
Sir Paul McCartney is confirming that one of the all time best Beatles songs, 'A Day in the Life,' has a special sound included in the track that only your dog can hear. It has long been a rumor that dogs knew something about the song that humans didn't.
Listen to this Animal Radio® episode

Animal Radio® Show #942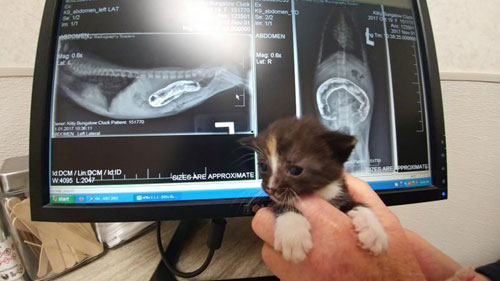 Rescue Crowd-funds Butt-hole For Kitten
Shawn Simons is the Headmistress of the Kitty Bungalow Charm School for Wayward Cats. They're an outstanding non-profit rescue in the Los Angeles area. Shawn just crowd-funded a $10,000 surgery for a kitten. That may not sound unusual until you hear the kitty was born with Imperforate Anus, or no butt-hole. Now, along with television sensation Tosh.0, she's trying to raise a million for 2000 butt-holes.
Who's Got Your Back When The Raptures Comes?
Pastor Travis Davis founded PetsAfterRapture.com. He considers himself the "middle-man" between your pets and the animal-loving non-believers who will be around after the rapture. For a small fee, his service will be dispatched to your home "post-rapture" to care for your pets.
Trump Thinks Pets Are Low Class
It all started with an article about the Vice-President in The Atlantic. In it, an adviser tells The Atlantic that President Trump reportedly thinks pets are "low class" and was "embarrassed" when Pence announced he and his family would be moving into the Naval Observatory with their pets, which included, at the time, two cats, a rabbit and a snake. That was enough to put pet lovers on edge, but the article also said Trump thinks the Pence family is a bunch of yokels because of all those pets, offending animal lovers across the world.
Cannabis Based Pet Supplements Come Under Fire.
People anxious to relieve their pet's physical pain are more and more trying oils and powders that contain CBDs, a non-psychoactive component of marijuana. But, there's little data on whether these products work, or if they have harmful side effects. That's because the federal government has not approved any clinical trials of cannabis pet products. The FDA has warned companies that sell marijuana related pet products that they're violating laws by offering "unapproved new animal drugs." The FDA has even threatened legal action.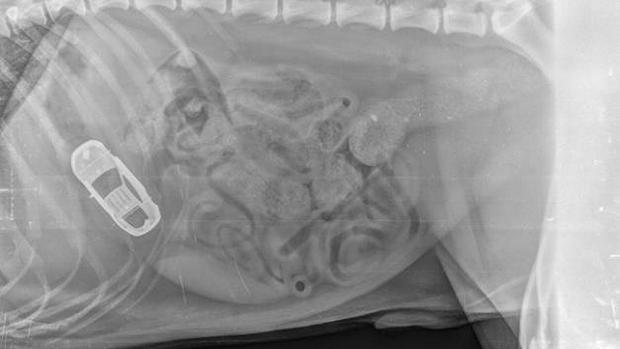 Veterinarians See The Most Unusual Things
A veterinarian in Oklahoma operated on a dog that wasn't feeling well after eating its human sibling's pacifier. The vet could have made a ton of money had he charged for each pacifier he would later take out of the dog's belly, which ended up being a total of 21. Dr. Debbie shares her €śstrange and unusual things found in the belly of a dog" stories.
Listen to this Animal Radio® episode
Animal Radio® Show #941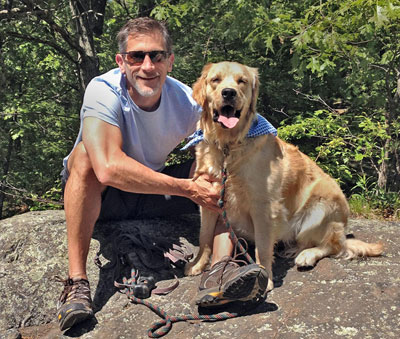 Who Gets Custody Of The Dog?
Attorney Jeremy Cohen gave up his job prosecuting those accused of insurance fraud. He found it unfulfilling. Now, he represents dogs. He'll share the details of several current cases that involve custody battles over pets.
Denver Bans Declawing
Denver has become the first U.S. city, outside of California, to ban the declawing of cats. The new law prohibits veterinarians from performing the controversial procedure unless it's medically necessary. Cat lovers are praising the Denver City Council for passing the ordinance declaring that the elective declawing of cats is both inhumane and painful to the felines. Now, Denver just needs to work on reversing the ban of pit bull breeds within city limits.
FDA Warns Against Certain Types of Dog Treats
The FDA has issued a warning for prepackaged treats called "Ham Bones," "Pork Femur Bones," "Rib Bones" and "Smokey Knuckle Bones," which could be dangerous treats for your dog. The federal government agency has collected at least 68 reports about 90 different dogs and 15 deaths after eating these types of bones. Problems associated with the bones include choking, cuts and wounds, vomiting, diarrhea, bleeding and death in some cases. Experts add that chicken bones can cause the same problems.
Fear Free Now Certifying Trainers
As the Fear Free movement explodes, now dog trainers can become certified using methods that make the learning experience more appealing to the dog. Finding a Fear Free trainer has become easier using the online database. Mikkel Becker tells us how Fear Free makes a difference in behavior training. Visit the Fear Free Expert Series for more.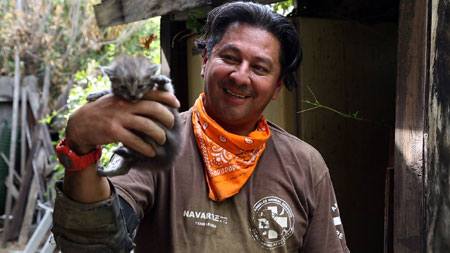 Specialized Mobile Animal Rescue Team
SMART is the first Specialized Mobile Animal Rescue Team. SMART was created because there was a demand for a team dedicated to rescuing animals stuck in extreme situations. Members of SMART combined their passion for rescuing animals with their recreational knowledge and experience of rock climbing and rappelling? Officer Armando Naverrete is our guest to talk about some of his most unusual rescues.
Listen to this Animal Radio® episode
Animal Radio® Show #940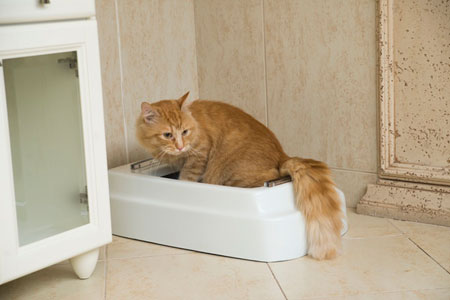 Human Like Toilet For Your Cat
There's a new human-like toilet on the market for cats. It is called Catolet. It's basically a conveyor belt-equipped automatically-flushing toilet that's made for cats. Ideally, the Catolet is installed in a bathroom where it is permanently connected to the water supply and sewage system with hoses that are included. Right now you can sign up to get one of the first ones for $299.
Life's A Pooch
Pet pontificator Boze Hadleigh is back on Animal Radio to celebrate the connection with our dogs. He's queried hundreds of celebrities and well-known people for quotes about "man's best friend."
Giving Back - Paying it Forward
Animal Radio's Pet World Insider Robert Semrow has five ways you can give back to the pet world this holiday season.
Giving Your Dog Your Undivided Attention
New research suggests dogs make a wider variety of facial expressions when their owners or companions are paying attention to them. So, while you are sitting at a computer holding on to a toy while your dog basically plays tug of war with itself, is not nearly as beneficial to them as when you invest your attention in that play time.
First Responders Can Now Treat Pets In Wisconsin
Wisconsin lawmakers are pushing to change state law and allow first responders to treat pets when responding to an emergency. However, the departments do not receive special training for handling pets and they do prioritize saving human lives first. 22 other states in the U.S. already allow first responders to provide animals with emergency care.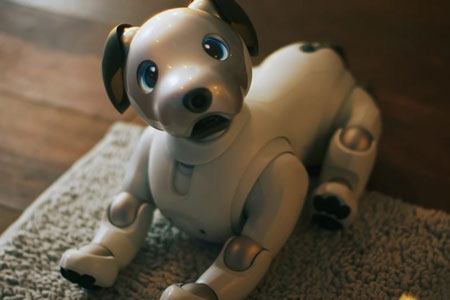 AIBO The Robotic Dog Is Reborn
Sony Corp is going to try again with its robotic dog AIBO after more than a decade. AIBO is billed as a pet that behaves like a real dog using artificial intelligence to learn and interact with its handler and surroundings. Numerous studies have been done with robotic dogs and nursing home patients with fantastic results.
Listen to this Animal Radio® episode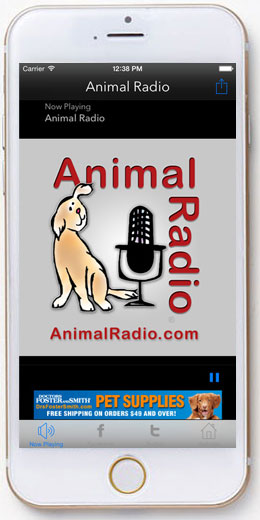 The Animal Radio App has been UPDATED and is better than ever. Download the free Animal Radio App for iPhone - Android - Blackberry.
-Ask Veterinarian Dr. Debbie White and Dogfather Joey Villani your pet-related questions directly from the app.
-Get up to the minute news and recall alerts.
-Send us audio.
-Watch videos.
-Listen to current Animal Radio show or browse archives.



-Browse our knowledge-base.
-Call us directly on the Animal Radio App Hotline.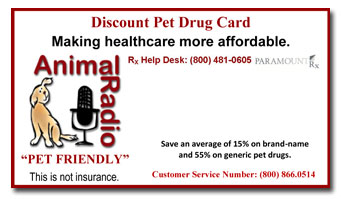 Free Pets and People Drug Discount Card

You may already know how expensive pet medication can be. Especially when pet insurance doesn't cover drugs.
Animal Radio® wants to help out. We don't want any pets to go without the medicine they need.
Animal Radio® made a deal with the top pharmacies to save you up to 55%.
- The Animal Radio® Pets & People Drug Discount Card is FREE.
- It offers 15-55% discount on pet medicines or uninsured human medicines.
- It's usable at almost 60,000 pharmacies, including Walgreens, Wal-mart, Rite-Aid, Target, Costco, CVS...all the biggies!
- Card is pre-activated and never expires.
- You can learn more and print out the FREE card online HERE
Or, if you would like us to mail you a free card, send a self-addressed stamped envelope to:
Animal Radio Drug Card,
699 Paula Street,
Morro Bay, CA. 93442
Please help spread the word. Your friends will thank you.






Animal Radio® Show Highlights
Animal Radio® is on iHeart Radio!! Listen to full shows or Listen to highlights
Unstoppable
Nancy Furstinger talks about animals that have lost limbs only to be replaced by prosthetics. These are truly bionic animals.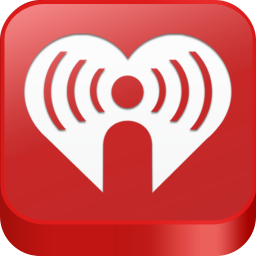 Listen Now


Ways To Memorialize Your Pets
There are so many ways to memorialize a pet. Turn them into a diamond - or compost. Lori Brooks reports.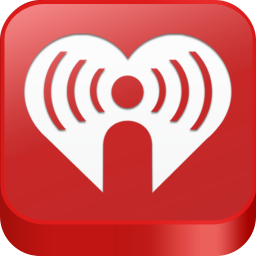 Listen Now

Quotes About Man's Best Friend
Boze Hadleigh scoured literature near and far to compile great quotes about dogs.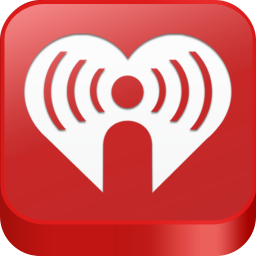 Listen Now

Keep Your Pets Occupied During The Winter
Fear Free Certified Behaviorist Dr. E'Lise Christensen has great winter enrichment ideas for your pets. Fear Free Expert Series.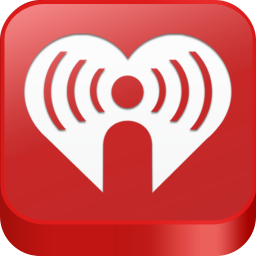 Listen Now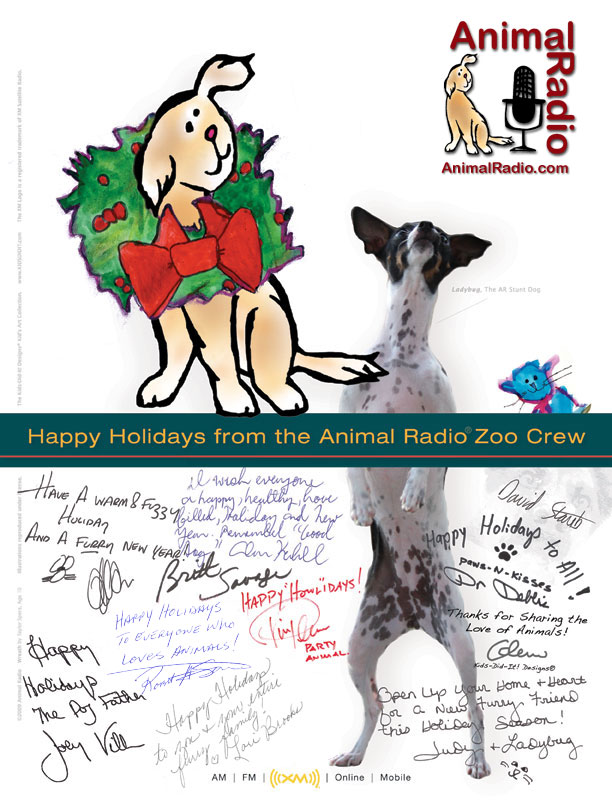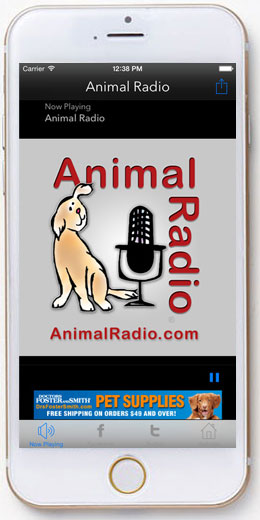 So many ways to listen to Animal Radio®. We're on 133+ AM/FM stations, the Animal Radio® App for iPhone/Android, iHeart Radio, iTunes, Stitcher, TuneIn, Spreaker and Podcast. We're available wherever you are!


The Animal Radio® APP is available for Android and iPhone. Listen on your schedule. Ask our Dream Team questions directly from the App. It's a FREE Download! It's made possible by Fear Free Pets.
---


Copyright 2001-20 Animal Radio®, its logo and Animal Radio Network(TM) are registered trademarks of Animal Radio Network LLC. All rights reserved. Submissions for newsletter, programming, editorial comments and opinions may be sent to: YourVoice@AnimalRadio.com. See our website for additional information.