Catch Animal Radio in bite-size pieces.
Introducing Animal Radio Highlights available from iTunes and iHeart Radio.





Animal Radio® Show #1043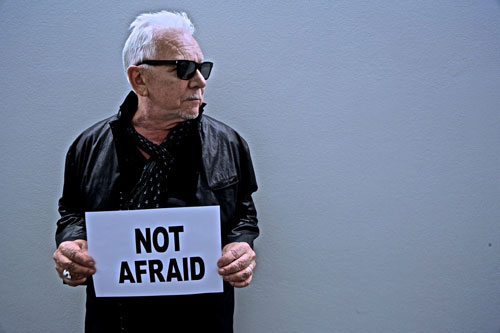 A Real Animal
Singer/Songwriter Eric Burdon (The Animals/War) guests this weekend on Animal Radio. He'll talk about his affinity for Elephants, and what he's doing about it. Eric will also share his experience living in a zoo.
Listen Now
Creating a Fear Free World for Your Pets
When two competing radio hosts get together, they must have something really important to talk about. Sure enough, Steve Dale and Hal Abrams team up to talk about the Fear Free movement and how it can benefit your pet.
Listen Now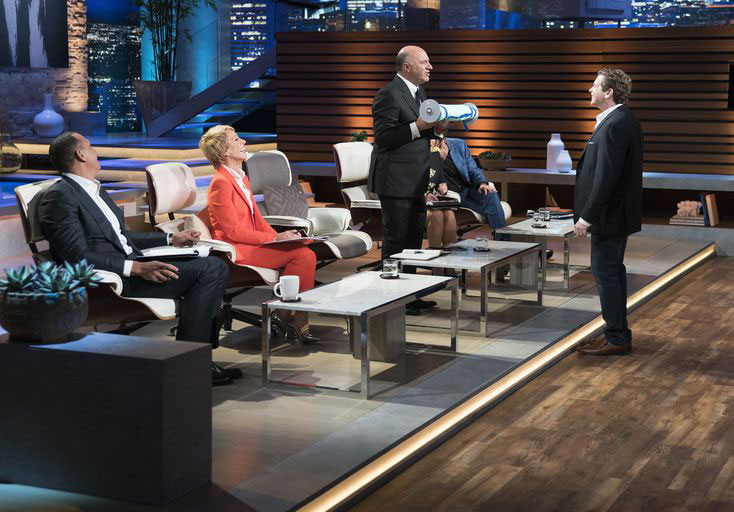 What It's Like To Be On Shark Tank
A dozen Animal Radio listeners were the first to get to try out the Brilliant Pad self-cleaning automatic dog potty. Last week, Brilliant Pad creator got his shot on the ABC hit show Shark Tank. With a half-million dollars in shark backing, Alan Cook tells us about the surreal experience of introducing Brilliant Pad to a prime time TV audience.
Listen Now
Fake Service Dogs on the Rise
19 states have now enacted laws cracking down on people who try to pass off their pets as service animals and Massachusetts is now considering a similar proposal. The toughest of the anti-fake service dog laws already in existence is in California, where the maximum penalty is a $1,000 fine and up to six months in jail.
Listen Now
Whole-Family Pet Cemeteries
You will be hearing more from the Green Pet-Burial Society as our love of pets continues to grow. The group advocates for "whole-family cemeteries," places where the whole family, pets included, can be buried together. The burial of pet remains in cemeteries designated for humans is illegal in many U.S. states.
Listen Now

Read more about this week's show.
Animal Radio® Show #1042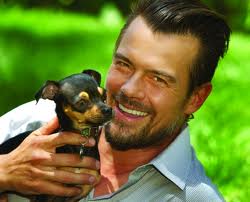 Heart-throb Josh Duhamel Guests
Actor and hubby of Fergie (Black Eyed Peas), Josh Duhamel has a thing for dogs! He's teamed up with PetSmart Charities to promote their 5 millionth adoption. He changed his way of thinking when he met "Meatloaf," a dog that was named that because it resembled one.
Listen Now
Half Cat - Half Machine!
A Dutch artist is honoring his departed feline friend by creating a "half cat, half machine." Bart Jansen turned the taxidermied remains of his pet Orville into a working radio-controlled helicopter. Jansen explains that Orville was named after iconic aviator Orville Wright, so taking him airborne seemed like a fitting tribute. Jansen says Orville will be "flying with the birds" once he gets larger propellers and more powerful engines on his birthday.
Listen Now
First Recalls, Then Lawsuits
Following an ever-increasing list of Salmonella-related recalls, Diamond Pet Foods faces what may be the first lawsuit filed in connection with the illness. Pritzker Olsen, a national law firm specializing in food safety, filed the suit last week against Diamond Pet Food Processors and Costco Wholesale Corp. in U.S. District Court in New Jersey. According to the firm's website, the suit was filed on behalf of the father of an infant who was sickened by a rare strain of salmonella infants and hospitalized for three days.
Listen Now
"Click It Or Ticket" Applies To Pets Too
New Jersey is cracking down on pets in transit - and says "click it or ticket" now applies to cats and dogs, too. The SPCA and Motor Vehicle Commision teamed up at a public education event in the Garden State to talk about the dangers of transporting animals without proper restraint. New Jersey is the only state where driving with pets loose in the car is a violation of animal cruelty law. Drivers cited for failing to properly secure their pet, can face a ticket of between $250 and $1,000 and as much as six months in jail.
Listen Now

Read more about this week's show.
Animal Radio comes to you from the Red Barn Studios
Animal Radio® Show #1041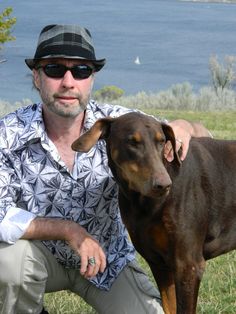 Getting "Wild" With Singer Paul Rodgers
Front man for the band Bad Company, Free and The Firm, singer, songwriter Paul Rodgers is an extreme supporter of our four-legged friends. Aside from the 6 cats and a dog at home, he sponsors moose, bears, coyotes, foxes, a lynx, a bobcat and raccoons. "Supporting animals, in any way that one can, restores the soul," say Rodgers. His wife and obvious muse, Cynthia joins Paul for this interview.
Listen Now
How Dogs Process Words
Scientists at Emory University in Atlanta, Georgia, have conducted one of the first studies using brain imaging of dogs to figure out how they process words, specifically words they've been taught to associate objects like a ball. Neuroscientist Gregory Berns says, "We know that dogs have the capacity to process at least some aspects of human language since they can learn to follow verbal commands but, previous research suggests dogs may rely on many other cues to follow a verbal command such as gaze, gestures and even emotional expressions from their owners."
Listen Now    
Same Sex Penguin Partners
A few months ago, staff at the Sea Life Sydney Aquarium in Australia noticed a new romance blossoming between two male Gentoo penguins named Sphen and Magic. They've been spotted going for swims together and bowing to one another, a sign that they were both interested in being more than just friends. Now, the same-sex penguin partners have taken their relationship to the next level and are incubating a foster egg taken from another nest.
Listen Now
Rabies Outbreak
Health officials in Florida have issued a 60-day alert in Miami-Dade County after a second cat has tested positive for rabies this year. An earlier alert was issued following the discovery of the first rabid cat in North Miami Beach. Because of these cases, one person is receiving rabies treatment after trying to deal with an unvaccinated stray cat. Another person is being checked following a cat scratch. Beside the two cats, six rabid raccoons were found on Miami Zoo land over the summer.
Listen Now

Read more about this week's show.
Animal Radio comes to you from the Red Barn Studios
Animal Radio® Show #1040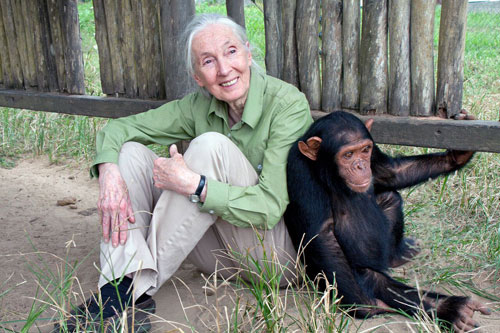 Dr. Jane Goodall Visits With Animal Radio
World Renown Anthropologist Dr. Jane Goodall tells us about her experience growing up around chickens and chimps. Even today she still lectures, with over 300 speaking engagements a year. Dr. Goodall also has her hands in the deodorant business, lending her name to environmentally friendly, cruelty-free and sustainable products. Serial Entrepreneur Michael Cammarata joins the conversation to talk about teaming up with Dr. Goodall to create Schmidt's Naturals Lily of the Valley deodorant.
Listen Now
SOLVED: Selecting Pet Insurance
A common misconception is that pet insurance is similar to human insurance. Jason Hargraves breaks that myth with the truth about pet insurance. The editor of Insurance Quotes tells us what to look out for when picking a policy.
Listen Now
Rainbow Bridge
If you've ever experienced the death of a pet, chances are you've heard of the Rainbow Bridge, a mythical overpass said to connect heaven and Earth. It's also a spot where grieving pet owners reunite with their departed pets. It is a single poem about the Rainbow Bridge, though its origins are disputed, that launched the myth in the 1980's. At least three men claim to have written it and it's hard to know who really did, since all three wrote similar books in the 1990's on pet loss after claiming to have penned "The Rainbow Bridge."
Listen Now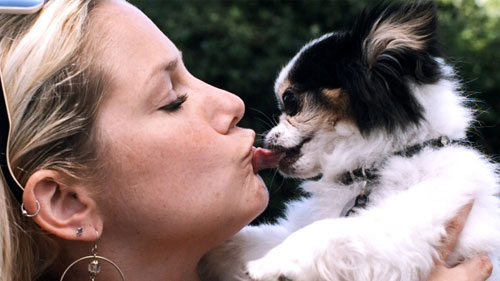 Do You Love To Kiss Your Dog
Many people share the belief that dog saliva is cleaner than humans. Some even think your pet's saliva can heal cuts and scrapes. The truth is that dog's can carry a variety of germs and bacteria that can potentially make humans sick.
Listen Now
Cat Found 18 Months Later - 900 Miles Away
Bobby, the cat, went missing from his home in Great Falls, Montana, more than 18 months ago. However, his 73-year-old owner, Kyle Peterson, never stopped trying to find him. That persistence has now paid off. Bobby had been found roaming the streets of Fallon, Nevada after being picked up as a stray by Animal Control. A scan of the Bobby's microchip revealed that he was more than 900 miles from home. With the microchip information, the shelter got in touch with Bobby's owner. Mr. Peterson, after hearing how far his cat had traveled, believes that Bobby wandered away from home and accidentally hopped on a train that passes across the street from his home.
Listen Now

Read more about this week's show.
So many ways to listen to Animal Radio®. We're on 134+ AM/FM stations, the Animal Radio® App for iPhone/Android, iHeart Radio, iTunes, Stitcher, TuneIn, Spreaker and Podcast. We're available wherever you are!
Listen to Animal Radio LIVE anytime with the FREE Animal Radio App for iPhone / Android. Plus, you'll get notifications anytime there is a recall or news that affects you and your pets.




---
Copyright 2001-19 Animal Radio®, its logo and Animal Radio Network(TM) are registered trademarks of Animal Radio Network LLC. All rights reserved. Submissions for newsletter, programming, editorial comments and opinions may be sent to: YourVoice@AnimalRadio.com. See our website for additional information.