Grab Your Pets and Join Us for a Celebration of Animals.
Now you can ask ALEXA to "LAUNCH ANIMAL RADIO."
Animal Radio® Show #1127
Meet Justin Beaver
Brigette Brouillard lives in Kentucky where she rescues and rehabs wild animals. At any moment you could see an opossum scurrying through the house or 'Justin Beaver' building a dam out of toys and household furniture. One of her two human children are on-board, even following in her footsteps. The other wants nothing to do with mom's hobby. Brigette tells her story like any proud rodent mama would!
Listen Now
California Divorce Law Favors Pets
California has enacted a new law that gives judges the power to consider what's in the best interests of pets in divorce cases, instead of treating them as physical property like a car or a sofa. It allows judges to consider "the care of the pet" then create shared custody agreements for the animal. A national survey of divorce lawyers found 88% of pet custody fights were about dogs and only 5% about cats.
Listen Now
Is Your Cell Phone Full of Pet Pics?
If you've got your cell phone close, take a quick look at the pictures you've taken. Do you see more pet pictures than pictures of your significant other? The results of a new study shows 65% of dog owners take more pictures of their dogs than their husbands, wives, girlfriends or boyfriends. The study also claims that nearly half of the people polled find it harder to leave their dog for a week than their human counterpart.
Listen Now
Man Shoots His Dog at Park in Front of Children
Police in Hamden, Connecticut say a man shot and killed his own dog in a park because he feared it might attack some children who were close by. The man told police that his dog, a pit bull that was not on a leash at the time, attacked and seriously injured another dog that was on a leash. He shot his dog in front of the owner of the injured dog as well as that man's three children.
Listen Now

Read more about this week's show.

Redbarn Naturals Mini Bully Barbells Dog Treats, Case of 75
Animal Radio® Show #1126
Don't Forget The Weather Predicting Pig!
Dr. Page Wages, a Raleigh veterinarian loves animals so much she has 93 on her "Funny Farm" and a Weather Predicting Pig. Elmer the Pig has some weird behavior when it's going to rain. Dr. Wages describes her big family and what she has to do every day to care for 93 animals.
Listen Now
Putin Enacts Epic Pet Welfare Law
Russian President Vladimir Putin has signed new animal welfare laws. The laws include banning petting zoos and animal fights. It also bans the killing of stray animals, which must instead be captured and placed in shelters. Also, when those stray animals are captured and taken to a shelter, they can only be captured out of sight of children and it must be recorded for public review. This was not a fast change. The law was first submitted to the Russian parliament in 2010 but was only approved and signed into law last month.
Listen Now
Mother of Invention
Lisa Baronoff was tired of cleaning her dog's paws after winter walks in Manhattan. She became worried after her cocker spaniel got sick from the snowmelt chemicals put on sidewalks. She took her marketing background and launched her dog waders, Walkee Paws. She's on Animal Radio this week to tell us about her invention and foray into the 72 million dollar pet sector.
Listen Now
Link Between Executive Position and Pet Ownership
We all know that vision, forward thinking, risk-taking, determination, hard work, dedication and a good game plan are what it takes to become a successful entrepreneur. However, something else isn't so well known also helps. According to a new study conducted for Banfield Pet Hospitals, having a pet can actually help people become successful and better company leaders. The research found that behind most C-suite executives (which are the CEO's, CFO's, COO's), is a pet.
Listen Now

Read more about this week's show.

Introducing Chewy Pharmacy - Free Shipping on Pet Meds!
Animal Radio® Show #1125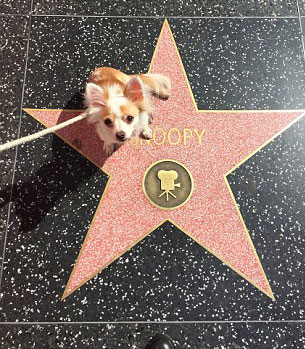 Suing Baywatch Actress and Rover.com
Rover.com and the WAG app have come under a lot of criticism lately for their transparency about several pet deaths. We speak to attorney Robert Tauler who is currently suing former Baywatch actress Angelica Bridges and Rover.com for negligence. Apparently the actress was the pet sitter during an incident with the plaintiff's dog.
Listen Now
Unique Ways To Memorialize Your Pet
Michelle Gaylord tells us how she organically grew her business into a celebration of the lives of pets. From the simple pendant that contains cremains to wine glasses made with your pet's ashes, she'll talk about some of the more unique ways people have chosen to memorialize their pets.
Listen Now
Regulating Distribution of Opioids for Pets
Under a new bill introduced in the State House, pet parents will be required to microchip their pets in order to get opioid painkillers for their pet. The politician who wrote the bill says it is an attempt to stop addicts from fraudulently obtaining narcotics for their pet to feed their own addiction. Minnesota is testing a system using microchips in pets that, when scanned, would tell them if another vet just prescribed opioids at another clinic. States such as Colorado and Maine require vets to look at a pet owner's past medication history before dispensing opioids or writing an opioid prescription.
Listen Now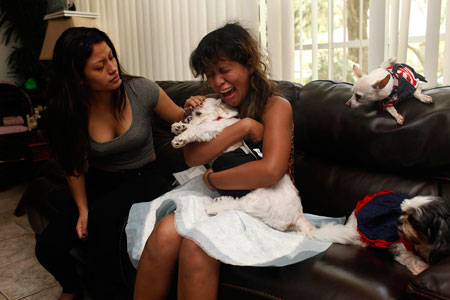 Photographer Captures Last Moment Of Pets Life
Photojournalist Ross Taylor's latest project captures the last moments between humans and their pets prior to euthanasia. Admittedly a difficult subject, he explains his mission as a guide to assist those going through this process.
Listen Now
Dogs and Owners Share Personality Traits
We've all seen pictures of dogs and their owners who look alike. Now there's a study that has found that dogs resemble their owners in an entirely different way, meaning their personalities actually tend to be similar. A highly agreeable person is twice as likely to have a dog that is highly active and excitable and less aggressive than someone who is less agreeable. The study also found that conscientious owners rated their dogs as more responsive to training and neurotic owners rated their dogs as more fearful. The hypothesis is that part of it is the dog you pick and the other part of it is the dog it ultimately becomes because of you.
Listen Now

Read more about this week's show.

Introducing Chewy Pharmacy - Free Shipping on Pet Meds!
Animal Radio® Show #1124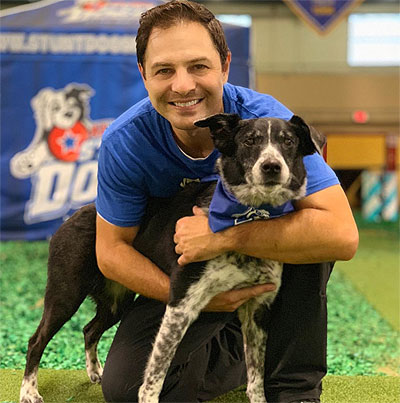 Here's A Trick Even Your Dog Can Do
Chris Perondi runs Stunt Dog Productions and the Stunt Dog Academy in Stockton, California with his wife, Suhey, and their team of canine performers. They perform more than 1,000 shows every year across the country. Today, Chris is on Animal Radio to teach us a trick we can train our dogs. Yes, even yours.
Listen Now
Risks Of Being An Overly Affectionate Pet Owner
New research highlights potential risks in being over-affectionate with our pets by increasing the risk of catching drug-resistant illnesses. While experts acknowledge and even encourage the bond between a pet parent and their fur kids, some are now recommending limits on physical interaction. The danger is posed by the transfer of antibiotic-resistant bugs and carries a risk for humans and animals alike.
Listen Now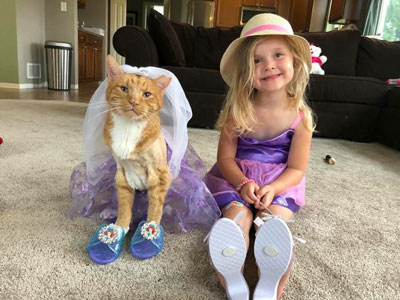 Bailey, No Ordinary Cat
Bailey, who was no ordinary feline, catapulted to social media mega-stardom. What makes Bailey more addictive than catnip? In addition to his adorable expressions and hilarious, heartfelt antics, Bailey has a penchant for doing things that are demonstratively un-catlike. Glamour Magazine Woman of the Year, activist Bailey's human Erin Merry waxes poetic about this incredible furry viral sensation.
Listen Now
Parrot Reserves His Right To Be Silent
A parrot has been taken into custody after nearly ruining a police raid, because the bird had been trained to be a lookout for his owners who were arrested on suspicion of dealing crack. When police showed up, the bird repeatedly began squawking a phrase that means "Mama, Police!" But, it seems that is all the bird knows. Police took it into custody and said that in the three weeks they had the bird at the police station, the parrot said nothing. Law enforcement claims that there had already been an estimated 1,700 birds seized for having been trained to alert their owners if police approached.
Listen Now

Read more about this week's show.

Introducing Chewy Pharmacy - Free Shipping on Pet Meds!
Animal Radio® Show #1123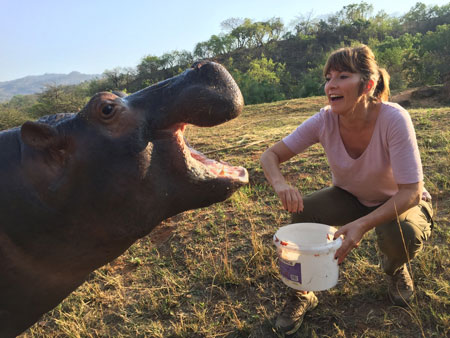 The Truth About Animals
Zoologist Lucy Cooke says humans aren't doing animals any favors when we moralize their behavior. Humans have gone to the Moon and split the atom, but when it comes to understanding animals, we've still got a long way to go. So you've probably never considered if moose get drunk, penguins cheat on their mates, or worker ants lay about. They do--and that's just for starters.
Listen Now
Never Buy A Pet Online
Even if you're aware of pet scams, you should never buy a pet online. A Volusia County, Florida, woman is heartbroken after she paid her hard-earned money for a dog online. She now wants to warn everyone because these scams break your heart and your wallet.
Listen Now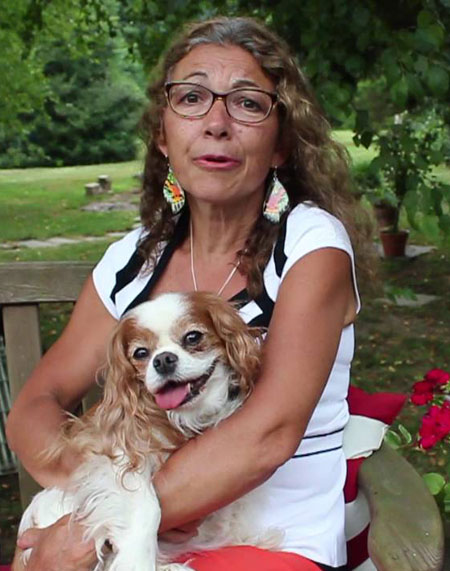 CBD's, Vaccines and Raw Diets
These are the most controversial topics in the pet world right now. Holistic Veterinarian Dr. Judy Morgan takes the topics head on and shares her experiences with CBD's, her views on Vaccines and the raw diet she feeds her own dogs. Dr. Morgan has an integrative approach combining holistic medicine with traditional Western techniques.
Listen Now
Proof That Micro-chipping Pays Off
A couple who lost 2 dogs while visiting a friend five years ago has one of those dogs, a deaf dog named Army, back today because he was micro-chipped. Their advice? Microchip your pets and keep your contact information updated with the microchip company and the vet. A lot of people think it's very expensive but at most vet offices you can get your pet micro-chipped for $25 or less and it's there forever.
Listen Now
All Is Well That Ends Well
A 5-year-old cat was missing in England for 2 weeks. Hatty the cat then turned up on the Royal Albert Bridge. A complicated 6-day, $7,500 rescue mission was launched to rescue the cat, before she simply wandered back home on her own. Still, the good news is Hatty is home and safe, and her owners are vowing to make her an inside only cat.
Listen Now

Read more about this week's show.

Redbarn Peanut Butter Chew-A-Bulls Large 12" Dog Treat
So many ways to listen to Animal Radio®. We're on 134+ AM/FM stations, the Animal Radio® App for iPhone/Android, iHeart Radio, iTunes, Stitcher, TuneIn, Spreaker and Podcast. NOW YOU CAN ASK ALEXA TO "LAUNCH ANIMAL RADIO." We're available wherever you are!
Listen to Animal Radio LIVE anytime with the FREE Animal Radio App for iPhone / Android. Plus, you'll get notifications anytime there is a recall or news that affects you and your pets.
---
Copyright 2001-22 Animal Radio®, its logo and Animal Radio Network(TM) are registered trademarks of Animal Radio Network LLC. All rights reserved. Submissions for newsletter, programming, editorial comments and opinions may be sent to: YourVoice@AnimalRadio.com. See our website for additional information.