If we're not in your city, you can listen on the free Animal Radio App for iPhone or Android!
---
Animal Radio® Show #861
Diseases Your Pet Can Give You
Doc Halligan has some creepy news about Zoonotic disease that humans can get from their cats, dogs and even turtles. While the good doctor doesn't want you to be scared of your pet, she says it's good to be aware of the risks. And pregnant women....listen up!
The Misunderstood Pit-Bull
The youthful and charismatic Bronwen Dickey has made her fight about the Pit-Bull. The years of research that went into her new book easily qualifies her as an expert on the breed that is banned from many big U.S. cities.
Cloning Logistics
Now that Viagen Pets is cloning companion animals right here in the U.S., lots of people have questions. Viagen Pets' Melain Rodriguez covers some Frequently Asked Questions and talks about the logistics behind genetic preservation, the first step in the process of cloning an animal.
Service Animal Fraud
There are now laws in many states making misrepresentation of a service animal a crime. For example, in Florida, the penalty carries a $500 fine and up to 60 days in jail. Lori Brooks will tell you how to spot a true service dog and what questions establishments are allowed to ask you if you have a service animal.
Drug May Slow Down A Dog's Aging Process

An ongoing study out of the University of Washington now hopes to gain insight on the drug Rapamycin (which is used to prevent organ transplant rejection in humans) and its ability to slow down aging in canines. Researchers will follow 10,000 companion dogs of all kinds, as they age - not in labs, but dogs that actually live with their owners at home.

Listen to this Animal Radio® episode


**Print a $1.00 OFF COUPON for Red Barn Pet Food**




Animal Radio® Show #860


FDA Warns Dog Owners About Xylitol
The Federal Drug and Food Administration is warning dog owners about a new diet Peanut Butter made with an alternative sweetener. 'Xylitol' can shut a dog's kidney down in a matter of minutes.
Flea & Tick Tech
An old technology that embeds pesticide into clothing and fabric is now being used on pet wear, bedding and toys. PetEdge has introduced InsectShield, which is a tick and flea deterrent used in everything from bandanas to coats. Dr. Katy explains how it works.
Pet Pictures Can Drastically Change Attitude
We all love pets and whenever anyone feels socially rejected or sad, new research from Miami University shows that just a thought - or a picture of their pet - can lift their mood. In the study they also found that just thinking about another human did not produce the same effect.
Paralyzed Kitten Gets Lego Wheelchair
A kitten that was found paralyzed and abandoned by its mother on the streets of upstate New York has been given a unique makeshift wheelchair by a local veterinarian. This mobility device was made out of Legos!
Goose Knocks On Police Cruiser For Help
A mother goose recently knocked on the door of a Cincinnati police cruiser in her search for help for a gosling tangled in a Mylar balloon string. The officer in the car said he initially thought the goose was hungry when he discovered her pecking at the door of his car.
Listen to this Animal Radio® episode

Animal Radio® Show #859


You Can Stroke Me Here, But Not There
Cat Behaviorist Sarah Ellis has a pretty cool job. She does research on how and where cats like to be touched. Sarah found that there are certain parts of the cat's body that are better than others when it comes to petting and stroking. She'll reveal her results and explain why she thinks strangers have better luck petting cats than the cat's owner.
Tick Talk
Only second to fleas, ticks are a fairly common pest. Some of the diseases that ticks carry can kill both human and pet. Doc Halligan will tell you the proper way to remove them. She says you need to avoid some of the 'old wives-tales' for removing ticks because they may actually do more harm.
Cloning Pets
The first pet to be cloned on American soil was a success. Many people are rushing to genetically preserve their pets DNA. We'll be talking to the company that clones dogs and cats and find out how it's done and why people want to clone their furry-companions.
Jon Stewart & Steven Colbert Together for the Animals
Jon Stewart and Steven Colbert joined forces again this month at the Montclair Film Festival where Stewart introduced the film "Unlocking the Cage." The HBO documentary movie follows the story of lawyer Steven Wise, who aims to "break down the legal wall that separates animals from humans."
Like A Good Neighbor
State Farm insurance has been sponsoring The Arson Dog Program since 1993! An accelerant detection canine, or arson dog, is a dog that has been trained to sniff out tiny traces of accelerants that may have been used to start a fire. The insurance giant has had a hand in placing over 350 arson dog teams in 44 states and three Canadian Provinces.
Listen to this Animal Radio® episode
Animal Radio® Show #858


Doggy Limousine Service
Daniel Williams quit his regular job to open a pet transport business, like Zoo-ber. He says it's going well although he has one customer than demands he talks to their dog only in "baby-talk."
Fighting Fleas
We're on the heels of another big flea season. Chances are good your pets will get fleas, unless you live in Las Vegas or Phoenix. Is there a safer solution than the traditional topicals? Doc Halligan says there are lots of safe remedies for the 'battle of the fleas.'
Fat Pets and Disease
Diabetes is fairly prevalent with the trend towards obese pets. It can be managed with daily insulin injections. Pancreatitis also plagues dogs especially when they've been fed fatty treats from the table. Dr. Debbie has the information you need if your pet suffers from an obesity related disease.
5 Most Uncommon Legal Pets

Animal Radio's Pet World Insider Robert Semrow has a knack for lists. This week he has the top 5 strange, unique and elusive pets that are actually legal to own in the U.S. - Sorry, ferrets are still against the law in California and New York.
8-Legged Pets
You may not think of big hairy spiders as pets, but some people do, and Petco wants their business. The company has announced it is expanding their "tarantula offerings" to give pet parents the chance to further explore the amazing world of arachnids. Interestingly, not only do tarantulas have eight legs, they also have a large round eye surrounded by three smaller ones on each side for a total of eight eyes as well.
From the "Too Stupid to Own a Pet Department"

A California woman captured video of another woman driving her car and walking her dog by holding its leash out of the car window while she was driving. The director of the local animal services department in Stockton said he found the video distressing and recommended the woman be charged with animal cruelty, but police reviewed the video and did not believe there was evidence of cruelty, but said the woman in the car would have been charged with "distracted driving" IF she had been seen by an officer.
Listen to this Animal Radio® episode


**Print $2.00 off coupon for World's Best Cat Litter**
Have you downloaded the free Animal Radio App for iPhone - Android - Blackberry? It's been updated and it's better than ever.
-Ask Veterinarian Dr. Debbie White and Dogfather Joey Villani your pet-related questions directly from the app.
-Get up to the minute news and recall alerts.
-Watch videos.
-Listen to current Animal Radio show or browse archives.

-Browse our knowledge-base.
-Call us directly on the Animal Radio App Hotline.
Launch the Animal Radio App at least two-times to be entered to win weekly prizes.
Free Pets and People Drug Discount Card

You may already know how expensive pet medication can be. Especially when pet insurance doesn't cover drugs.
Animal Radio® wants to help out. We don't want any pets to go without the medicine they need.
Animal Radio® made a deal with the top pharmacies to save you up to 55%.
- The Animal Radio® Pets & People Drug Discount Card is FREE.
- It offers 15-55% discount on pet medicines or uninsured human medicines.
- It's usable at almost 60,000 pharmacies, including Walgreens, Wal-mart, Rite-Aid, Target, Costco, CVS...all the biggies!
- Card is pre-activated and never expires.
- You can learn more and print out the FREE card online HERE
Or, if you would like us to mail you a free card, send a self-addressed stamped envelope to:
Animal Radio Drug Card,
699 Paula Street,
Morro Bay, CA. 93442
Please help spread the word. Your friends will thank you.
Animal Radio® Show Highlights
Animal Radio® is now on iHeart Radio!! Listen to full shows or Listen to highlights

Cat Steals Undergarments
Lori Brooks reports on a cat that steals underwear from neighbors.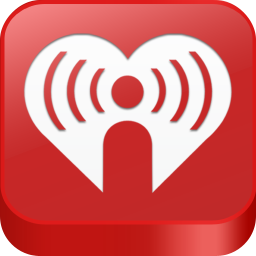 Listen Now


Pet Cloning
Viagen Pets is now cloning pets in the United States. Blake Russell explains the process.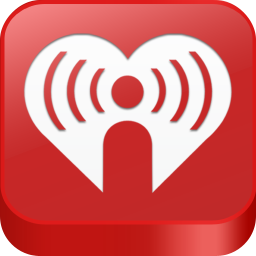 Listen Now

5 Uncommon Pets
Pet World Insider Robert Semrow has the top 5 uncommon yet legal pets.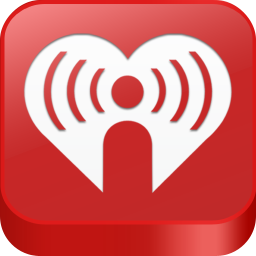 Listen Now

PETCO Expands Tarantula Offerings
The big box pet store is pushing their pet spider line. Lori Brooks reports on the misunderstood Tarantulas. She'll also report on the "stupidest pet owner" and how the police react to abuse.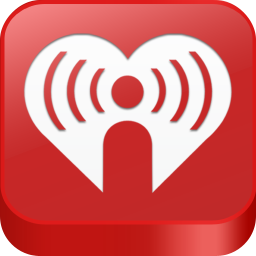 Listen Now

Fido Friendly Travel Talk
Fido Friendly publisher Susan Sims checks out what's new for you and your dogs.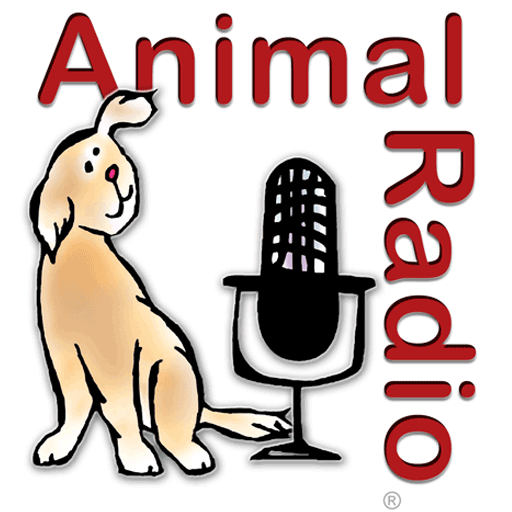 Listen Now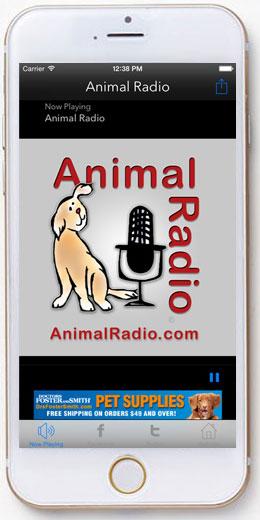 So many ways to listen to Animal Radio®. We're on 132+ AM/FM stations, the Animal Radio® App for iPhone/Android, iHeart Radio, iTunes, Stitcher, TuneIn, Spreaker and Podcast. We're available wherever you are!

The Animal Radio® APP is available for Android and iPhone. Listen on your schedule. Ask our Dream Team questions directly from the App. It's a FREE Download! It's made possible by Drs. Foster & Smith.
---


Copyright 2001-16 Animal Radio®, its logo and Animal Radio Network(TM) are registered trademarks of Animal Radio Network LLC. All rights reserved. Submissions for newsletter, programming, editorial comments and opinions may be sent to: YourVoice@AnimalRadio.com. See our website for additional information.