Grab Your Pets For Fuzzy Break From The News.
Enjoy some laughter with your pets and Batman's original Robin, Burt Ward , Clint Eastwood's daughter Alison Eastwood, and Big Bang Theory's Miyam Bialik.
Animal Radio® Show #1070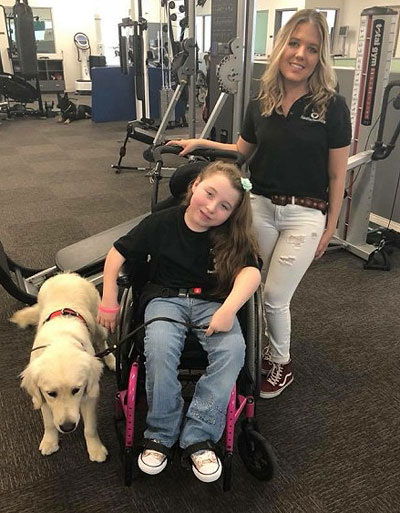 18-Year-Old Hero
Born with Muscular Dystrophy, Tabitha Bell was told she would need a wheel chair by the time she was 12. Instead, she got a balance & brace service dog. The human/dog partnership was so successful that she decided to start her own non-profit to help match service dogs with those that may not be able to afford the $10,000 entry level. Tabitha tells us that she's working on matching a 6-year old diabetic with a dog that can alert someone when blood sugar spikes.
Listen Now

Does Your Dog Get Enough Exercise?
You know your dog needs exercise, but is it getting enough? The average adult dog needs at least 30 minutes of exercise each day to stay fit and healthy. A study by the dog food company Forthglade, reveals that less than half of dog owners walk their dog on a daily basis, with the average weekday walk being under 20 minutes.
Listen Now


Cat Inherits Fashion Designer's Fortune
After the passing of fashion designer Karl Lagerfeld, his cat Choupette, is expected to inherit at least some of the designer's fortune. Prior to his passing, the 85-yr-old Lagerfeld told a French magazine that his cat is an heiress. Lagerfeld had an estimated net worth of up to $300 million and his cat will likely inherit at least a portion of that.
Listen Now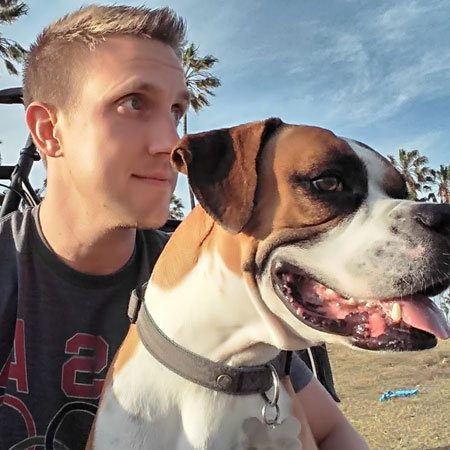 Rocky Kanaka Isn't Just A Cool Name
Emmy Nominated TV host Rocky Kanaka is on a mission to find hard-to-adopt rescue dogs their forever home - all while creating a day of fun doggie activities most could only dream of. He chronicles his adventures in a You Tube series called 'Dog's Day Out.'
Listen Now
Traveling With Pets Is Big Business
It's estimated 68% of U.S. households, or about 85 million families, have a pet. When those 85 million pet parents hit the road, they can either take their pet with them, or have someone else take care of the furry family member either in their home or a boarding facility. That's where "pet resorts" or high-end kennels come in such as the D Pet Hotels in Los Angeles. They offer boarding, daycare, grooming and even chauffeur and boutique services. For boarding, your dog might enjoy the Uber suite, a 12' x 22' room with a queen bed and 42" TV.
Listen Now
Home Grooming Kits
Animal Radio's Dogfather Joey Villani warns against casual use of the popular grooming kits available at your pet store. Joey says, improperly used, besides giving your dog a bad haircut, you can easily burn their skin. "Take your pets to the groomer instead." Is Joey trying to drum up business for professional groomers nationwide?
Listen Now

Read more about this week's show.
Animal Radio® Show #1069
From Caped Crusader to Canine Crusader
Actor Burt Ward was the original 'Robin' on the hit series Batman. Because of security issues during Batman's filming, he had to have two large breed dogs with him all the time. Now he€™s devoted to giant breed dogs and runs the Gentle Giant Rescue. He tells Animal Radio that as many as 25 Great Danes share his bed with him and his wife Tracy.
Listen Now
The Secret Life of Mac
Inspired by the viral videos of cats stealing clothes and other items, author Melinda Metz weaved a story about a Klepto-kitty named Mac who will steal your heart. Why is it some cats, left to their own devices, choose to abscond with everything from lingerie to money?
Listen Now
EMT€™s Can€™t Treat Animals€¦ Yet
Police in Boston are praising proposed legislation that would allow emergency medical service workers to treat police dogs injured in the line of duty. Currently, Massachusetts' laws penalize EMT's if they assist an animal in an emergency.
Listen Now
Can Our Pets Become Addicted To Opioids?
The opioid crisis isn't just impacting people. A new study in Pennsylvania says there's been a big increase in the amount of pain medication being prescribed for pets in the state. The new research shows opioid prescriptions for animals in the state are up 41% over a 10-year period. It's unclear why there's been such a dramatic increase. But, if opioids are so addictive for humans, are they addictive to pets?
Listen Now

Read more about this week's show.
Animal Radio® Show #1068
Training Bees for Movies and TV
Apiculturist Dr. Norman Gary has devoted his 83 years to bees. He's even trained them for TV and Movies. Dr. Gary holds two Guinness World Records for bee stunts. Oh, and he plays the clarinet... covered in bees.
Listen Now
Understanding Your C.B.D.'s
It's the latest phenomenon in pet medicines, claiming to cure everything from allergies to pain. While there may be some benefits in this marijuana derivative, veterinarians are hard-pressed to recommend the use, mostly because the unregulated product may be sub-par. But if you're still determined, you should examine the Certificate Of Analysis (COA). Dr. Debbie and Lori Brooks help parse the confusion between brands.
Listen Now


Does Your Cat's Breed Really Matter
A simple DNA test can make it easier to identify which traits are linked to health conditions like heart disease and obesity. Anna Skaya is the CEO of Basepaws, the world's first-ever cat DNA test. A lucky listener will get a free DNA test for their cat.
Listen Now
Woman Gets Stuck In Tree After Trying To Rescue Cat
A woman who climbed a tree to rescue her cat ended up having to be saved by firefighters after she also got stuck in the tree. She was stuck for 45 minutes before firefighters eventually helped her down with a ladder.
Listen Now

Read more about this week's show.

Animal Radio comes to you from the Red Barn Studios
Animal Radio® Show #1067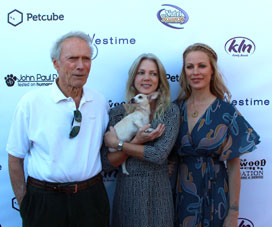 Clint Eastwood's a Chihuahua Kind of Guy
Alison Eastwood, daughter of actor Clint Eastwood, is back to tell us more about her animal advocacy efforts. She's created a website to link foster animals with foster parents. She also says her dad just adopted a Chihuahua. Not necessarily the breed most people expect the gruff actor to befriend.
Listen Now
Has Your Pet Food Ever Been Recalled?
Dave Baker created a website that contains a database of pet food recalls. You can check to see if your pet food has ever been on a recall list, or if it's one of the few that has never had any issues. Knowing if your pet's food is safe is crucial lately.
Listen Now
Tattoo Memorializes Dog Using Its Ashes
You know the bond you have with your own pets. Can you imagine the bond that would develop if you worked for years in a war zone with a bomb detection dog? A veteran who served in Afghanistan understandably formed a strong bond with Treo, a black lab who worked by his side in the British military. When they both retired, the handler adopted Treo and the two enjoyed their lives in peace until, at the age of 14, Treo passed away. His handler, Dave decided to get a tattoo of Treo's paw print and a poem. But that wasn't all. Dave asked the tattoo artist mix some of Treo's ashes in the ink so Treo would forever be a part of him.
Listen Now
Family Sues and Wins $885,000 After Police Shoot Dog
When two Hartford, Connecticut police sergeants got a bad tip about illegal weapons on the Harris family's property, they should have obtained a warrant. Instead, the family says they came onto their property, guns out of their holsters. As the officers they were leaving, the daughter of the family let one of their Saint Bernards out the back door. The dog approached the unfamiliar officers in his territory and one of the officers shot the dog...twice, in front of the girl. The Harris family then sued the police, starting a legal battle that went on for 11 years. After multiple trials, the city of Hartford has finally agreed to settle the case for $885,000.
Listen Now

Read more about this week's show.

Animal Radio comes to you from the Red Barn Studios
Animal Radio® Show #1066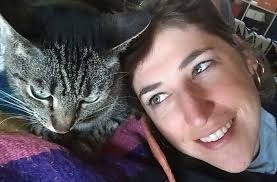 Mayim Bialik Guests
After starring as "Blossom" in the hit TV series, Mayim Bialik went on to get a PhD in Neuroscience. But the stage called her back for The Big Bang Theory and working overtime for the animals. She'll tell us about CatCon and break the "Old Cat Lady" myth.
Listen Now
When To Change Your Vet
Just like any business, there are always people that give it a bad name. Same with Veterinarians. Animal Radio Veterinary Correspondent Dr. Marty Becker has a list of red flags you should look out for. If you see one, you need to re-think your vet?
Listen Now
Dog Treats As Healthy As Donuts
Some of the most popular treats given to cats and dogs contain more calories than human junk food! New research shows that a few pet treats have as many as 415 calories, more than a glazed donut.
Listen Now
Therapy Dog Loses Certification After Wearing Costume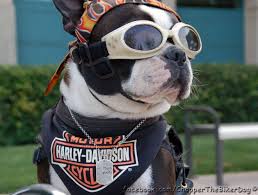 A Pet Partners certified therapy dog has lost that certification because the organization says it found the Boston Terrier's biker costume to be a "safety concern." 5-year-old Chopper has put in several years volunteering in San Diego-area hospitals and senior centers on his mini motorcycle.
Listen Now
Holy Cow
Boze Hadleigh put together the ultimate book describing the origins of animal phrases. Did you ever wonder where the saying "there's more than one way to skin a cat" comes from? Boze will enlighten and make you laugh at our language.
Listen Now
New Law Allows You To Break Into Cars
Providing greater protection for animals is the premise behind a new legislation introduced in New York that would allow a person to take necessary steps to remove an animal from a hot vehicle if a police officer cannot be located.
Listen Now

Read more about this week's show.
So many ways to listen to Animal Radio®. We're on 134+ AM/FM stations, the Animal Radio® App for iPhone/Android, iHeart Radio, iTunes, Stitcher, TuneIn, Spreaker and Podcast. We're available wherever you are!
Listen to Animal Radio LIVE anytime with the FREE Animal Radio App for iPhone / Android. Plus, you'll get notifications anytime there is a recall or news that affects you and your pets.
---
Copyright 2001-20 Animal Radio®, its logo and Animal Radio Network(TM) are registered trademarks of Animal Radio Network LLC. All rights reserved. Submissions for newsletter, programming, editorial comments and opinions may be sent to: YourVoice@AnimalRadio.com. See our website for additional information.