List of All Pet Foods Ever Recalled - Is Yours On the List?
Dave Baker, Petful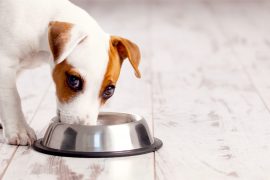 Dave Baker has created a website that contains a database of pet food recalls. You can check to see if your pet food has ever been on a recall list, or if it's one of the few that has never had any issues. Knowing your pet's food is safe is crucial lately, as there has been a glut of recalled pet food in the last 6 months,
Dave Baker is the Publisher of Petful, where they are passionate about animal welfare and help pets live happier lives. They try to present resources and information for people, including veterinarian written articles, as well as some fun stuff. They are big believers in supporting animal welfare causes and contribute a portion of their profits to animal welfare organizations.
One thing Petful has that other sites don't is a list of all recalled foods. They also allow you to look up the dog food or cat food you buy to see if it has ever ben recalled.
They key point for recalls was in 2007. The contamination was caused by melamine in the affected foods. The Chinese company behind the contaminated wheat gluten had initially denied any involvement in the contamination, but finally cooperated with Chinese and American investigators. The recall comprised a wide recall of many brands of cat and dog foods.
Food recalls can occur from many things. This can include contamination from salmonella as well as an ingredient imbalance, which for example, could mean it contained too much vitamin D. This could be dangerous to animals. While you can't look up specific causes of why a food was recalled on their site, when a food has been recalled, there is an explanation as to why.
Do you want to know if your brand of dog food has ever been recalled? It is easy with their search. You can do a quick search of your brand to check.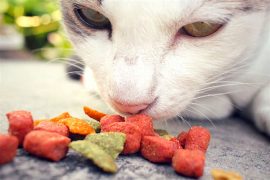 While there have been so many pet food recalls lately, which can be overwhelming, David says you really need to put it in perspective. There are two ways you can look at it. Foods are being recalled because there are a lot of bad things going on with manufacturers and the ingredients. Or, you can say, well the systems of inspections and oversights are working like they should.
David tells us they did a story last year of the top selling, most popular, pet foods on Amazon. What they found was all but two of the top ten had recalls at some point over the years.
Unfortunately when one food recall occurs, you will see many. This is because many of these foods are co-packed together. They are basically made by the same facility or in the same place. So if one brand is found to have perhaps a piece of plastic in a can, then all other brands that were produced around the same time at the same place, will also be recalled.
Anyone who pays attention will also notice that while there are many pet food recalls, there are many human food recalls as well.




Database Will Change The Rescue Community Forever
Alison Eastwood, Eastwood Ranch Foundation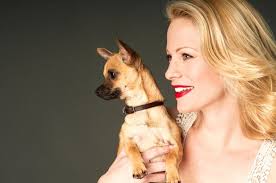 Alison Eastwood, daughter of actor Clint Eastwood, is back to tell us more about her animal advocacy efforts. She's created a website to link foster animals with foster parents. She also says her dad just adopted a Chihuahua. Not necessarily the breed most people would expect the gruff actor to befriend!
Alison Eastwood and the Eastwood Ranch Foundation recently launched a cutting-edge national database that has the power to change the rescue community forever.

After years of rescuing, Alison Eastwood saw the need to get more people to foster animals, which saves lives. She has now launched FosterFurKids.com, which is a national database that connects rescue groups and animal shelters with a nationwide network of pet fosters and transporters.
Anyone interested in becoming a foster can sign up to connect with rescue groups and shelters that need temporary fosters. Fosters can set up their own profile and list their preferences including the type of animal they want to foster, breed, age, temperament, energy level and length of time they can commit to fostering. They can also select whether they want to be a volunteer or paid foster, and set their own rates. Rescues signed up with FosterFurkids.com supply food, beds, leashes, bowls, kitty litter and veterinary care so it doesn't cost a thing. The database is also completely free.
Fostering helps keep open spaces in rescues organizations that, unlike shelters, do not have their own facilities and rely almost exclusively on fosters. Thus, a database like this helps people give back to the animal community and save lives.
The Eastwood Ranch Foundation is a non-profit organization and is funded by donations. They usually do several fundraisers a year. The next one is the 3rd Annual Art for Animals fundraiser evening at De Re Gallery in Los Angeles on May 5. Confirmed Host Committee guests thus far include: Scott Eastwood, Ian Somerhalder, and Nikki Reed.
Seems like rescuing animals runs in Alison's family. Her dad, Clint Eastwood, just rescued two dogs. He recently adopted a Chihuahua and a Chihuahua mix from the SPCA. Picture this, tough guy Clint Eastwood with a Chihuahua - how awesome is that!! But that said, he does have a couple of big dogs as well.
In Southern California, there is a terrible problem with overpopulation of Chihuahuas, with shelters being full of them. There is no need to go to a breeder if you are looking for one. Fortunately there are now organizations that are transporting these dogs to other parts of the country where there is a shortage of small dogs. In fact, Alison states they just sent 25 Chihuahuas to British Columbia and are sending a couple to Seattle as well.
This overpopulation of Chihuahuas is in part because of the Taco Bell commercials, the movie Beverly Hills Chihuahua (with George Lopez) and even Paris Hilton carrying around her tiny Chihuahua. A campaign was started called, "Save The Chi," supported by George Lopez. Unfortunately happens to many breeds when they have been featured in films.
Help make a difference for these dogs by signing up to be a foster and remember to always adopt!




Coyotes Stalking our Neighborhoods - Dr. Debbie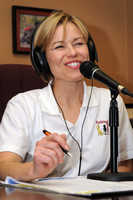 I just saw a scraggly coyote in front of my house this morning - the second coyote sighting in my neighborhood this week. I feared what could have happened if my 15 pound terrier was outdoors alone. Wildlife is beautiful, but when my little terrier, Boss, is in harm's way - my doggie momma protective instincts kick in. While not a threat to be exaggerated, the coyote nonetheless poses a risk to our pet's safety.
Coyotes are increasingly becoming a concern in urban areas - some are displaced by the urban sprawl that consumes their potential habitat. But other coyotes become urbanized savvy to living, feeding and thriving within city environments. Coyotes are born opportunists and dine on what they find available. They eat small animals like rabbits and rodents, but also consume ample vegetable matter with up to 40-percent of their diet consisting of seeds, grasses, fruits and flowers.
The most serious coyote concern for pets is injury and predation. As a veterinarian, I can recall many a client whose pet was brought in injured by unknown wildlife or whose cat just one day reportedly just vanished. While many might believe their cat was stolen, in reality these cats most likely fell victim to coyote predation. Likewise, small to medium sized dogs can be injured or lost to the same fate as their feline counterparts.
Steps to Keep Your Pet Safe
Whether you have pets or not, it's important not to feed coyotes. Intentional feeding of coyotes makes them dependent on humans and less fearful which increases the chance of an unwanted, dangerous interaction with people or pets. Just leaving unsecured garbage is invitation enough for these opportunists. Secure all garbage in closing containers and avoid leaving bagged garbage at the curb overnight. Pick up uneaten pet food as soon as your pet has finished eating.
Pet owners should take precautions to keep their household pets protected as well. Keep cats indoors and maintain all pets on leash control when outdoors. Ensure your dogs and cats are up to date on their rabies vaccines. Even indoor cats that do not venture outdoors should be current on this vaccine for both pet and human safety.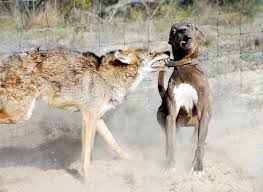 Besides rabies, keep your pets current on other vaccinations, deworming and preventatives as recommended by your veterinarian. Coyotes are known to harbor carry skin mites, canine distemper virus, canine parvovirus, adenovirus and heartworm disease. So even if your dog never leaves your yard, there is potential for infectious disease crossover between wildlife and your pet.
These wild canids are masters at adapting to their changing world, and it's unrealistic they are going away on their own. As humans we are the ones that need to change to make urban areas less appealing, removing easy feeding sites, and by raising awareness to the potential crossover between wildlife and pets.
Featured veterinarian known as "Dr. Debbie" on national pet radio program, Animal Radio. Ebook author of "Yorkshire Terriers: How to Be Your Dog's Best Friend"; "Pugs: How to Be Your Dog's Best Friend"; "Mini Schnauzers: How to Be Your Dog's Best Friend"; and "Shih Tzu: How to Be Your Dog's Best Friend." Dr. Debbie's books.




Animal Radio News - Lori Brooks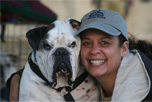 Rivals Work Together For Rodent Control
An international team of researchers has found that the combination of dogs and cats reduces the number of rodents foraging in and around homes and storage buildings. Cats and dogs may be longtime rivals, but when teamed up, they keep rodents away better, according to a University of Florida researcher at the Institute of Food and Agricultural Sciences. However, dogs or cats by themselves usually won't help rid your farm or home of pest rodents. Not all rodents are pests. For example, scientists consider squirrels, beavers and cotton rats to generally be helpful to the environment. In this study, scientists studied the pest rodent, which lives in your house or eats farm crops and is usually not native to the area where it is found. They also studied the fear factor in the rodents. Researchers wanted to know if the rodents were afraid to forage where cats and dogs were present. Indeed, they were more fearful than if there were just cats or just dogs in the area where nuisance rodents scavenge for food and in some cases spread disease.
Your Cat Is A Repository For Chemicals In Your Home
As scientists suspected, tests show harmful chemicals can accumulate in the blood of healthy cats. Researchers measured significantly elevated levels of brominated flame retardants (BFRs), in feline blood samples. BFRs are a class of chemical compounds used to make electronics, clothes and furniture less combustible, or more fire retardant. Studies have shown that heightened levels of BFRs have negative health impacts on cats. The latest research in the journal Environmental Science and Technology, shows BFRs can become dust particles and enter the blood streams of indoor cats. And, because of their tendency to put anything and everything in their mouths, toddlers and small children also have exposure levels similar to cats. So what do BFR's do once they are in the body? In cats, they are known endocrine disruptors that can lead to thyroid disease.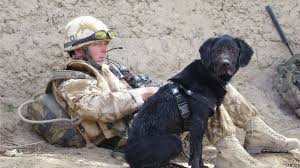 Tattoo Memorializes With Ashes
You know the bond you have with your own pets. Can you imagine the bond that would develop if you worked for years in a war zone with a bomb detection dog? A veteran who served in Afghanistan understandably formed a strong bond with Treo, a black lab who worked by his side in the British military for many years. When they both retired, the handler adopted Treo and the two enjoyed their lives in peace until, at the age of 14, Treo passed away. His handler Dave knew exactly what he wanted to do for a tribute to Treo. He decided to get a tattoo of Treo's paw print and a poem on lower leg. But that wasn't all. Handler Dave asked the tattoo artist mix some of Treo's ashes in the ink so Treo would forever be a part of him. The tattoo read, in part, "I will lay down my life for you and expect nothing in return. I protect my Dad with my life and would gladly take a bullet in his place."
Special Services for Pampered Pooches
When a New York shoe designer brought home two poodle puppies recently, she knew she had her hands full. Admittedly, the 55-year-old woman said she is a terrible disciplinarian, so like many dog owners she called a trainer and enrolled the pups in one week of boot camp at a cost of $4,600 with the option of adding ongoing maintenance for $8,000 per month. But, boot camps aren't the only services pampered pooches enjoy these days. There are swim lessons, food-delivery services, chiropractors and shrinks. So what do these services cost?
- You can have your vet make house calls for $250 (about twice the cost of a traditional vet visit).
- It's about $75 for a chiropractic visit and $100 for a doggy massage
- For $80, Doggie Day Trips will take your furry child on a hiking excursion to a State Park.
- The Dog Store's summer camp brings them to the beach and provides swimming lessons. The cost is $150 per day — including chauffeured car service
- A Brooklyn pet psychiatrist who treats anxiety, aggression, fear and depression in dogs charges $650 per case, which usually includes one visit as well as follow-up phone calls.
- And, you can even treat your dog to nail art that matches your own manicure. One grooming salon charges $30 for a pedicure, and $75 to have it done with rhinestones.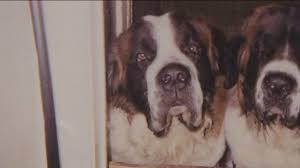 Family Sues and Wins $885,000 After Police Shoot Dog
When two Hartford, Connecticut police sergeants got a bad tip about illegal weapons on the Harris family's property, they should have obtained a warrant. Instead, the family says they came onto their property, guns out of their holsters, looking for an abandoned car with a weapons stash that did not exist. It was fine until the officers were leaving and the daughter of the family let one of their Saint Bernards out the back door. The dog approached the unfamiliar officers in his territory and one of the officers shot the dog. Twice. In front of the girl. The Harris family then sued the police, starting a legal battle that went on for 11 years. After multiple trials, the city of Hartford has finally agreed to settle the case for $885,000; three quarters of which the family says will go to legal fees.

Listen to the entire Podcast of this show (#1067)