The NEW Animal RadioŽ APP is available for

Android and
iPhone! Get it NOW!

Animal RadioŽ Show #648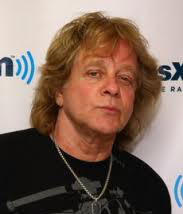 Eddie Money Guests
Animal Radio's Season of Stars continues with rocker Eddie Money. He loves his dogs except when they do their business on his living room carpet.
The Cat Owners Manual
ABC's Good Morning America Veterinarian Dr. Marty Becker is back and showing off his 20th, and probably his best, book about cat ownership. He also talks candidly about being a Veterinarian.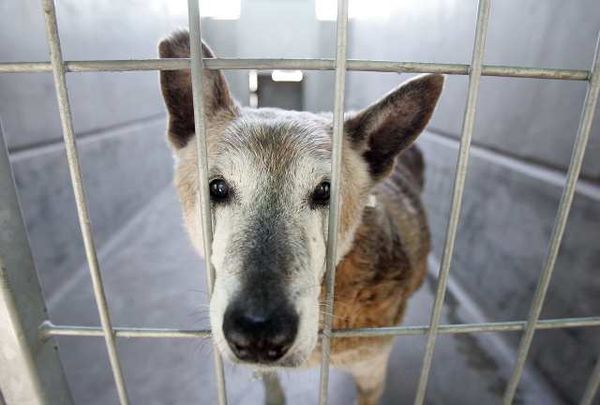 LA Pet Stores Forced To Sell Rescues Only
The cute puppy and kitten faces peering out from Los Angeles malls and storefronts could soon all be rescues. The LA City Council voted 11-1 in favor of banning stores from selling dogs, cats and rabbits that are not rescues.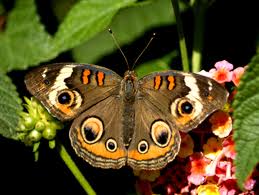 The $46,000 Butterfly
Jessica Speart chronicled the 200 million dollar a year butterfly smuggling business. She followed one of the notorious smugglers and shares her story about Winged Obsession.
Listen to this Animal RadioŽ episode





Animal RadioŽ Show #647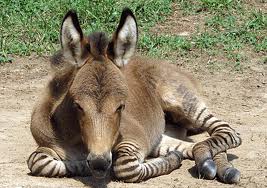 The Bellamy Brothers' Zoo
Animal Radio's Season of Stars continues with The Bellamy Brothers' David Bellamy. He practically has a zoo at his house which includes dogs, cats, a parrot and even a Zedonk!
Treating Your Pet With OTC Drugs
Dr. Robert Ridgeway wrote a book on how to treat your pets with over-the-counter medicines from your local store. He says this book is for those that would never go to the vet. Our Dream Team is somewhat skeptical.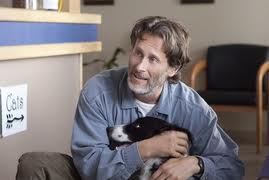 Wings' Steven Weber Guests
In a Season of Stars Double Header, actor Steven Weber explains what it's like to work with a dog in his made-for-TV Hallmark movie. He plays a war veteran suffering from PTSD and finds solace in his dog Duke.
California Governor Making Enemies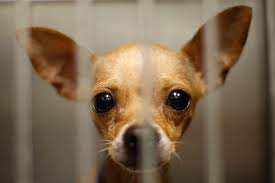 Governor Jerry Brown is trying to pass an initiative that would further limit an animal's time at a shelter from 6 days to 72 hours. In addition, there would be no required holding period for pets like turtles or guinea pigs; they could be killed immediately, simply to save the state some money.

Listen to this Animal RadioŽ episode



Animal RadioŽ Show #646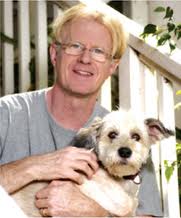 Your Pet's Carbon Paw-print
Animal RadioŽ celebrates Earth Day with actor Ed Begley Jr. Well-known for being green before green was cool, he'll share ideas for reducing your pet's carbon paw-print and saving money at the same time.
Canine Fender Bender
A woman recently returned from her shopping trip at the mall to discover her car had been hit by a vehicle driven by three dogs. She later learned the owner had left it running with the animals inside and they somehow managed to put it into gear.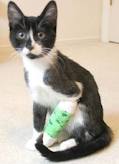 Top Pet Accident-Prone States
Petplan Pet Insurance compiled a list of states that are more likely to have accident prone pets. California tops the list followed by Pennsylvania and New Jersey.
Rawhide
What's wrong with a little rawhide treat now and then? A lot! Besides the lacks of nutritional value, it is commonly a choking hazard. Dr. Debbie sees choking cases in her office several times a year caused by splintered rawhide treats. Some are fatal!
Benefits of Pets at Work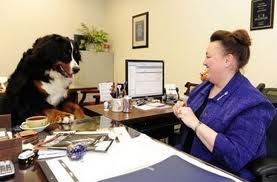 A new study supports the stress reducing benefits of bringing your pooch to work. The study also reveals that workers have an increased level of job satisfaction and work productivity as well as higher staff morale.

Listen to this Animal RadioŽ episode




Animal RadioŽ Show #645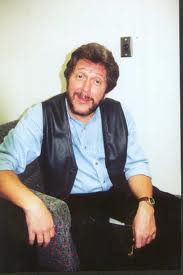 Doug Gray Guests
Animal Radio's Season of Stars continues with the lead singer for The Marshall Tucker Band, Doug Gray. He shares his life with animals, including anecdotes about his Persian kitties, "Cheech & Chong."
Overprotective Owners
Are you fearful that your dog will catch a disease if you let him out of the yard. You're not alone. Numbers of "backyard prisoners" are growing and causing more behavioral problems in the long run. Both Vladae and Dr. Debbie have answers to battle this epidemic.
Dog Dials for Help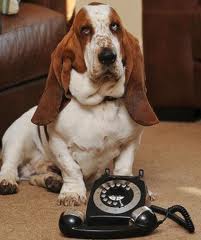 Emergency responders in the U.K. say a 2 year-old Basset Hound dialed 9-9-9, the British version of 9-1-1, while he was choking on the phone's cord. The dog reportedly knocked over the phone and became tangled in the cord, and somehow managed to dial for help.
Luggage-Inspecting Beagles
Izzy is among a small number of Beagles employed by TSA that lives and works at an airport. His job is to smell luggage for fruit, meat, plants, seeds and vegetables. Federal officials won't disclose how many canines are employed as "passive response dogs."

Listen to this Animal RadioŽ episode
Animal RadioŽ Show #644
Kristin Chenoweth Guests
She's a rising star on ABC's new hit series GCB. Kristin Chenoweth loves her animals, especially her dog Maddie. She even formed a non-profit organization named after Maddie to help animals all over the world. This little "hot tamale" continues the Season of Stars on Animal RadioŽ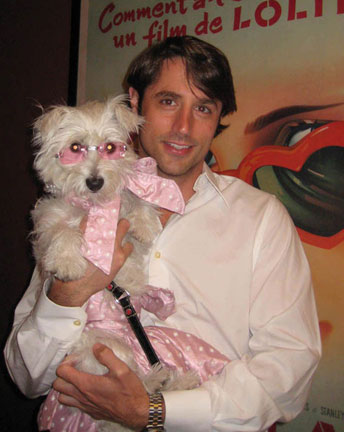 Don't Call Him Prince
Prince Lorenzo Borghese doesn't want to be known for his title. He doesn't want to be remembered for his roll on ABC's The Bachelor. He wants people to know him for his line of Royal Pet Products. He's joins us to explain his roll in ending the needless euthanasia of pets simply because they're homeless.
What's Up With Dog TV?
Would you pay $4.99 a month for a cable TV channel just for your dog? Chief Content Creator of DogTV Ron Levi hopes so. He believes that his new channel is the answer for separation anxiety and noise related stress issues. Now you have to fight your dog for the remote.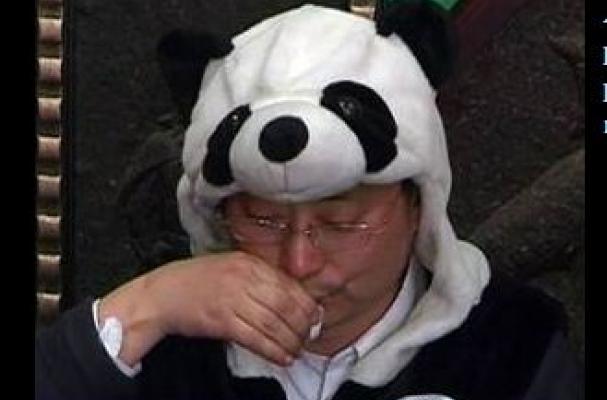 What To Do With Panda Poo
It seems like there's been a lot of new uses for Panda Poo ever since the rising popularity during the Beijing Olympics. Now a Chinese business man is trying to strike it rich by selling an organic tea he grew in Panda Poo. Each cup of his tea costs about $200.

Listen to this Animal RadioŽ episode



Animal RadioŽ FREE Pets & People Drug Discount Card
SAVE NOW ON ALL UNINSURED MEDS!! For both you and your pet!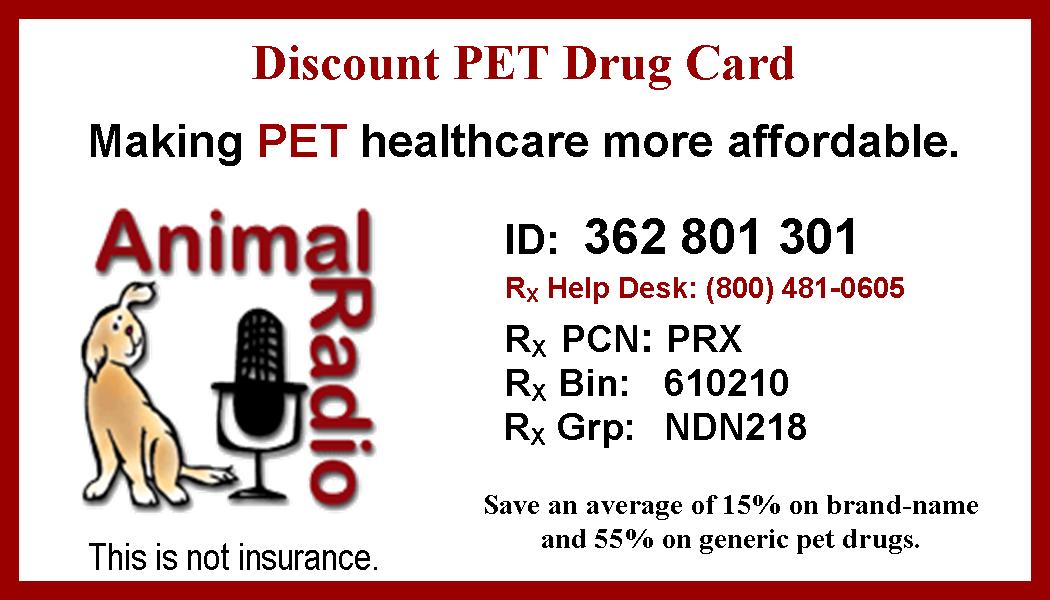 You may already know how expensive pet medication can be. Especially when pet insurance doesn't cover drugs.
All of us at Animal RadioŽ are doing our best to help out. After all, we're all in the same financial boat and don't want the pets to suffer because a medicine's cost is prohibitive. We made a deal with the top pharmacy benefits managers. Here's what we came up with:
- The Animal RadioŽ Pets & People Drug Discount Card is FREE.
- It offers 15-55% discount on pet medicines or uninsured human medicines.
- It's usable at almost 60,000 pharmacies, including Walgreens, Wal-mart, Rite-Aid, Target, Costco, CVS...all the biggies!
- Card is pre-activated and never expires.
- Great for small businesses that can't afford benefits for employees, or even your church or local Senior Center. We will gladly send you as many cards as you need.
- You can print out the FREE card online at: http://animalradio.com/Pets_People_Discount_Drug_Card.html
Or, if you would like us to mail you a free card, send a self-addressed stamped envelope to:
Animal Radio Drug Card
699 Paula Street
Morro Bay, CA. 93442
Please help spread the word. Your friends will thank you.
Print Your Free Drug Discount Card



Animal RadioŽ Headlines
Pet Microchip Leads To Family Reunited With Its Lost Dog 6 Years Later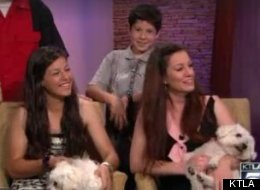 Given LA's stepped-up effort to save the lives of cats and dogs, it's nice to see one of the "no-kill" strategies in effect. The irresistible pup lounging in the KTLA video above was reunited with its owner after being apart for six years, thanks to her microchip.
When the dog, "Princess," escaped from her Pomona home six years ago, April Allen said she thought her dog was gone forever. "We put fliers out and everything, and nobody ever called us. We prayed a lot about it. We thought we would never see her again," Allen recounted.
But to her shock, six years later, Allen recently received call saying Princess had been found. "A wonderful lady, a Good Samaritan, found her and also we believe one of her puppies running the streets of Riverside," Allen said.
Allen says that as long people "do the right thing" and get lost dogs scanned to see if they have a microchip, the technology really works.
Allen and her family say they are thrilled to have their "baby back," as well as one of her puppies. The puppy's name is Bella, and they're both in good health. In fact, Allen believes Princess has lived with a family for part of the time she was gone.
"She was originally in Pomona€Ś I don't think she made her way to Riverside on her own." Allen guessed. On whomever took care of Princess, Allen said, "They may be sad too, you know, whoever may have lost her. But you know they never tried to find who might have been her rightful owner."
Allen said she and Princess are now inseparable. "It's like she longed to find me," she said. "I'm just so happy. I can't believe it"


Police say pets died in phony Ohio vet's care
AKRON, Ohio (AP) €" A woman posed as a veterinarian at an animal clinic, treating dogs and cats for nearly two years, including some that apparently died in her care, police said.
Now, dozens of people suspect their pets may be victims too, with some saying the woman administered blood tests and ordered medication for their animals.
Investigators said Brandi Tomko, 35, was pretending to be a vet and taking cash for her work to support a drug habit. She has pleaded not guilty to charges of practicing without a license, injuring animals and animal cruelty, as well as drug charges.
A judge on Monday refused to lower her $100,000 bond despite objections from her attorney. "The allegations that they are saying happened ended about a year ago, and she didn't run away from it, she didn't leave town, she's been around the entire time," said attorney John Greven.
More charges are likely because investigators continue to receive tips, said Steven Null, an Akron police detective. Initially, police spoke with the owners of only a few animals, but "that's the tip of the iceberg," he said Monday.
Police suspect that Tomko treated dozens of animals from 2009 to 2011 after several veterinarians who had contracts with the C&D Animal Hospital quit because they weren't getting paid, leaving the clinic without any licensed vets, Null said.
"She threw on her white lab coat and pretended to be a vet," he said.
Kenny Reymann told The Akron Beacon Journal that he discovered that Tomko was not licensed to treat animals after his dog died. He said that a few days after one visit, Tomko called and said his dog needed to be hospitalized immediately. Reymann said she then charged almost $400 for treatment and that his dog died hours after he was released.
He also found out after his dog's death that a laboratory that was supposed to do blood tests never did so because the tests were not ordered.
Reymann said there was no way to determine there wasn't a licensed veterinarian at the clinic. "When you pull up to a sign that says 'animal hospital,' you expect it to be a hospital," he said.
The clinic closed almost a year ago.
Investigators say the conditions inside were unsanitary.



Diamond Pet Foods Voluntarily Recalls Limited Number of Dry Dog Food Bags Due to a Potential Health Risk
Diamond Pet Foods is voluntarily recalling Diamond Naturals Lamb Meal & Rice. This is being done as a precautionary measure, as the product has the potential to be contaminated with salmonella. No illnesses have been reported and no other Diamond manufactured products are affected.
Individuals handling dry pet food can become infected with salmonella, especially if they have not thoroughly washed their hands after having contact with surfaces exposed to this product. Healthy people infected with salmonella should monitor themselves for some or all of the following symptoms: nausea, vomiting, diarrhea or bloody diarrhea, abdominal cramping and fever. Rarely, salmonella can result in more serious ailments including arterial infections, endocarditis, arthritis, muscle pain, eye irritation and urinary tract symptoms. Consumers exhibiting these signs after having contact with this product should contact their healthcare providers.
Pets with salmonella infections may have decreased appetite, fever and abdominal pain. If left untreated, pets may be lethargic and have diarrhea or bloody diarrhea, fever and vomiting. Infected but otherwise healthy pets can be carriers and infect other animals or humans. If your pet has consumed the recalled product and has these symptoms, please contact your veterinarian.
The product, Diamond Naturals Lamb Meal & Rice, was distributed to customers located in Alabama, Florida, Georgia, Kentucky, Maryland, Michigan, New York, North Carolina, Ohio, Pennsylvania, South Carolina and Virginia, who may have further distributed the product to other states, through pet food channels.
Product Name Bag Size Production Code & €œBest Before€ Code
Diamond Naturals Lamb & Rice 6lb DLR0101D3XALW Best Before 04 Jan 2013
Diamond Naturals Lamb & Rice 20lb DLR0101C31XAG Best Before 03 Jan 2013
Diamond Naturals Lamb & Rice 40lb DLR0101C31XMF Best Before 03 Jan 2013
Diamond Naturals Lamb & Rice 40lb DLR0101C31XAG Best Before 03 Jan 2013
Diamond Naturals Lamb & Rice 40lb DLR0101D32XMS Best Before 04 Jan 2013
Consumers who have purchased the Diamond Naturals Lamb & Rice with the specific production and €œBest Before€ codes should discontinue feeding the product and discard it.
At Diamond Pet Foods, the safety of our products is our top priority. We apologize for any inconvenience this recall may have caused. For further information or to obtain a product refund please call us at 800-442-0402 or visit www.diamondpet.com disclaimer icon.
Animal Adoption Encouraged by Rock Star
Tommy Lee, of Motley Crue fame recently adopted a new puppy and in the process revealed his views on buying from pet stores.
"The [shelter] is scary. It is loaded with beautiful dogs and I would highly encourage people not to buy animals from a pet store. They're bred for all the wrong reasons, for mostly money and it's just kind of a bad scene. We ended up going [to the shelter] and I'm so glad we did," he said. (Source: Rolling Stone)
He was referencing an overall situation which is very bad for many animals. According to No Pet Store Puppies, most puppies sold in pet stores come from puppy mills €" large-scale breeding operations that place profits over animal care. Conditions in puppy mills can be atrocious and even disease-spreading. Housing female dogs in small cages as breeders is a very cruel practice. Also too many of the puppies get sick in these confined spaces where they are treated like objects and often neglected.
Once sick, they may die or be abandoned which results in death. Some sick puppies actually make it to pet stores where unwitting customers buy them and then have to get treatment or they remain sick and die.Once the female dogs cease to breed prolifically they are shot, left to starve or abandoned.
To make matters worse there are millions of animals which could be adopted. In 2008, there were an estimated 3.7 million animals euthanized in the United States.
In Detroit alone, there are an estimated 20,000-50,000 stray dogs roaming the streets. Some of these dogs were abandoned by their owners who left the city or can't afford to feed them. In a single LA neighborhood there are nearly 12,000 stray cats. With so many animals available for adoption, why do people continue buying pets from pet stores?

Ask the Animal RadioŽ Dream Team
Listen to Animal RadioŽ LIVE every Saturday at noon eastern and Sundays at 5pm eastern on XM ch. 166 (America's Talk) or on any of the 100 AM-FM radio stations. Call with your questions toll-free 1-866-405-8405 or email yourvoice@AnimalRadio.com

Curbing Rough Play
Mary:I have a toy Chihuahua, 8-weeks old, had her two weeks now. She bites my hand and draws blood sometimes. She likes to rag with my hand. I have tried holding her jaw down and distracting her. I have taken her raging toys away. I can't play with her toys because all she wants to do in bite. Can you help? She was supposed to bring me comfort and joy. Please help if you can. I don't get it.
Vladae the Russian Dog Wizard: That's what Chihuahuas do. I'm kidding, and not. I'm not being breedist, but this behavior problem you are experiencing with your Chihuahua is very similar to the same problem so many people experiencing. The only difference is Chihuahuas normally do not bite their owners. They bite mother in law, neighbor Cathy, and others. Look, despite the situation you're dealing with, here is the recovery plan. Number one, tough love. Nothing is for free Mary. Make sure you have a feeding schedule. No free feeding. Don't allow your dog to jump on furniture. No cuddling in the bed. Number 2, play with your Chihuahua like you would with a cat. That means attach rope to the stuffed toy and play with Chihuahua like a cat. Yes, Chihuahuas remind me of cats. Next time get a real dog. And finally, correct, redirect and praise. I like to correct this unwanted behavior with air spray device Pet Convincer. It is very safe for animals and very effective. The dog can actually see and hear the correction. They can hear the sound effect. They can feel the pressure on their shoulder blade. It will stop your Chihuahua from unwanted behavior €" after that, you can redirect your Chihuahua to the stuffed toy or something you want her to play with and then praise.


Hyperthyroid Cat
Serna: My cat Simba has hyperthyroid condition. He takes 1 EM5 Methimazole tablet in the morning and 1 1/2 tablet at night. His check up last showed whatever that his level is now up to 9. The vet recommended radiation treatment for him. I understand it is over a $1000 which I can not afford right now. So he up the dose of Methimazole to 1 1/2 twice a day. I was told by someone that this is to much for him. He is 11 years old and has not lost weight, eats well and plays like my other 6 cats. Is he suffering by me not giving him the radiation treatments? If he is would he be giving me some kind of sign? He is such a good cat even lets me brush his teeth with little resistance but I certainly don't want him in pain. Is there any other solutions to this problem? Is $1000 about normal or should I check around. Is radiation always successful?
Dr. Debbie: You didn't mention how much Simba weighed- the dose of Methimazole depends a bit on that. But in any case, if his T4 level is 9 it means that he needs more medication. Some cats may need higher doses with time as they can become refractory to the medication. And if we can't get it in control, then a high level despite a high dose can suggest a malignant tumor, not just the benign tumors that are more typical.

It may sound simple, but we want to make sure he is getting the medication consistently- so any troubles giving the meds or if he vomits the pills? Once I get to a dose of 10mg or even 15mg every 12 hours is when I consider medication a failure and we would need to try other therapies. As an alternate to a higher dose 2x/day we can split the dose and give 3x/day. Another option is to try the transdermal form of Methimazole (applied in a gel to the skin on ears). I have seen some cats that don't absorb the oral forms well and do better with transdermal applied medication.

The radioactive I131 is the treatment of choice for kitties with hyperthyroidism, but isn't always feasible. You shouldn't feel bad if that isn't an avenue you can pursue. The price they gave you sounds about right. Here in Vegas it runs about $1000-1500.

As for alternatives to medication, there is currently a prescription diet by Hill's called Y/d. It is very iodine restricted and can manage thyroid conditions without the need of any medications... if it is exclusively fed. For folks that have multiple cats it can be a bit more challenging using this food. Hyperthyroid cats on y/d cannot eat anything else....period. That means no cat treats, human food, no hunting prey outdoors, or other dry/canned cat foods. Normal cats in the house can eat y/d, but MUST get eat some regular dry or canned cat food every single day.

Hope that's helps clear up some of those details. Ask your vet more about the other alternatives. You certainly sound like a great kitty mom, so don't feel like you are making him suffer. We all can only do the best we can in these times.
Environmental Allergies
Marissa: I have a Black Labrador Retriever named Sam; we purchased him from a breeder in 2009. My dog is going to be 3 years old on July 19. He currently is eating Natural Balance Sweet Potato & Fish dry dog food. He currently weighs 78 lbs. My question to you is regarding possible environmental allergies and any solutions you may have.
Sam has recently begun to lick his genital area and chew at his paws. As far as I can see there does not seem to be anything visibly wrong with either his paws or his genital area. He does get bathed usually 1-2 a month sometimes more depending on how "itchy" he is. Our vet had recommended we try Benadryl to see if that helps, does seem to help a bit.
Sam does receive daily exercise whether it's a walk or playing out in the back yard. We live in the Southern California and Sam's walks may consist of walking on cement and there are some instances where he will lay on the grass and roll around in it.
Another question I have is: I have heard of allergy testing and may consider it in the future, seeing as I am on a fixed income because of the fact that I am visually impaired I cannot afford to spend too much more at the vet's office. Which type of allergy testing is most effective for ruling out environmental allergies?
Dr. Debbie: What you try for his itching depends a bit on how severe his itching is. I'm a big fan on checking the skin surface with cytology even if it doesn't look all that bad to the naked eye. Just a low grade bacterial or yeast infection can make it appear our anti itch medications aren't working. I find many dogs can have these infections along with allergies, and some even have skin mite infections riding along.

Unfortunately it's impossible to keep the outdoor allergens away from him no matter if he walks on pavement... airborne allergens will travel several miles. A HEPA filter in the home couldn't hurt though. Check your dog beds- cedar chip stuffed beds can be allergenic for some dogs and can be easily eliminated.

My typical itchy labrador plan includes: evaluate skin cytology and skin scraping, start antibacterial shampoos (if infections) or colloidal oatmeal if just itchy. Use a 3 treatment course of the topical product, Revolution, for scabies mites. Antihistamines are great start to squash the itch, but if they don't work well, we can try topical steroid products contain Betamethasone (gentocin topical) or Triamcinolone (Genesis spray).

For year round itchers I highly recommend using an oral medication-Cyclosporine, an immune system modulator that can help many a chronic scratcher. It isn't cheap, but it has made a huge difference in many of my patients.

The gold standard in allergy testing is definitely the skin patch testing method that is done by veterinary dermatologists. There are also blood allergy tests, but they can miss some allergies and identify some that aren't as big a problem. I usually advise my clients to save their money on the blood tests and do it the right way by seeing the dermatologist. Allergen therapy can be useful in controlling the chronic itchers- but testing and allergen costs can put off some folks. The other important thing to realize is that allergen therapy will not yield significant improvement until 9-12 months of continued use.

If you are looking for less expensive options I'd ask your veterinarian if some of the topical products I mentioned could be used. Other inexpensive methods include Omega Fatty acid supplements (you can get algae based ones for pets with food allergies), use antihistamines, and be sure to stay faithful to his diet limitations.

I hope something in this lengthy answer can be helpful to you and Sam.
Give Sam a doggie hello from my black Labs, Magnum & Jade!


Get 15% off by using promo code "animalradio"


Dry Skin
Linda: What can I do for my dog Ozzie's constant dry skin? Ozzie is a short and smoothe haired Jack Russell/Fox Terrier mix. He doesn't seem to have any allergies or rashes that may cause this according to his Vet (which is about 30-40 minutes away from our home). Therefore,it is difficult to just go to the Vet unless it is annual shots or a serious condition or problem to travel so far for. I have a provided a picture of Ozzie for you to know or recognize the breed type and about the amount of protection from his hair.
Dr. Debbie: If the dry skin is really severe with sheets of dry skin coming off, then I'd consider the skin condition Ichthyosis which can be seen in Jack Russells. That an unusual disease though, and more commonly dogs have dandruff of other causes.
The first thing I look at with dry skin is diet- often a major cause of dry skin can be dietary issues. Make sure Ozzie is on a good quality diet- no discount store brands, stick with main dog food companies. I find some duck based diets have more natural fat content and may produce more luster to the haircoat.
Consider adding in Omega fatty acids like fish oil supplements.
Ask if your vet has an antiseborrhea shampoo that you can use at home: I like the brands Duoxo or Sebolux. A good conditioner is Humilac spray.
If your vet carries the Duoxo line- they have a great spot on product that helps with dry skin too!

Best Wishes to you and Ozzy!
Listen to the Animal RadioŽ Dream Team


A Note from our VP of Programming
I want to thank all the celebrities that have made Animal Radio's Season of Stars so successful. They include Betty White, Billy Dean, Margaret Cho, Elayne Boosler, Cat Cora, Ed Begley Jr., the late Davy Jones, Eddie Money, Frankie Avalon, Carrie Ann Inaba, Prince Lorenzo Borghese, Doug Gray, Cory Joyce, Kristin Chenowith, and the The Bellamy Brothers. Still to come is Victoria Jackson, Jenna Fischer & Dr. Joyce Brothers. This has been the biggest Season of Stars to date. It seems like a lot of celebrities want to talk about their pets!!
If you missed any part of these great guest hosts, including Davy Jones last interview, you can hear them again several ways. You may download a podcast of the show after it airs nationally at http://AnimalRadio.com. And now, you can get it all on your Smartphone. The Animal RadioŽ APP is available for iPhone and Android. Click the link at the top of this page to download the respective APP. We want to thank Cats on Deck for making that possible.
We also encourage you to visit us on Facebook. We're still giving prizes away every single weekday for someone that "likes" us on Facebook at http://Facebook.com/AnimalRadio. And don't forget, you can sign up for our Twitter feed and get important breaking news @animalradio. And of course, you can still reach us via email: yourvoice@AnimalRadio.com or toll-free at 1-866-405-8405.
And we'd like to welcome our 101st AM-FM affiliate!! KFWB am980 in Los Angeles becomes our third LA affiliate. Listen every Sunday at 2pm. We are everywhere you are!
And finally, we wish to thank you, the listener. Without you we wouldn't be in our 11th year of America's most-listened-to pet talk. Thanks for loving your pets!
-Hal Abrams, VP. Programming
Celebrate your pets right now at AnimalRadio.com

Get Animal RadioŽ Headlines emailed to you, or catch us on

Twitter and

Facebook.
"Like" Animal RadioŽ on Facebook - and win goodies for you and your pet.

Copyright 2003-12 Animal RadioŽ, its logo and Animal Radio Network(TM) are registered trademarks of Animal Radio Network LLC. All rights reserved. Submissions for newsletter, programming, editorial comments and opinions may be sent to: YourVoice@AnimalRadio.com. See our website for additional information.