Listen to Animal Radio LIVE anytime with the FREE Animal Radio App for iPhone / Android. Plus, you'll get notifications anytime there is a recall or news that effects you and your pets.
Animal Radio® Show #909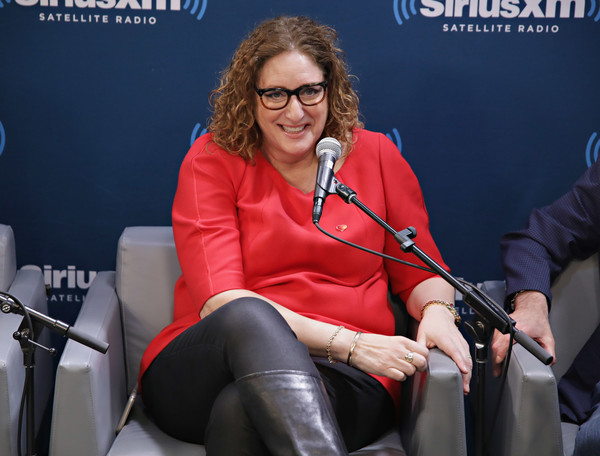 Judy Gold is Funny For Fido
Comedian Judy Gold joins us to talk about her burning desire to own a dog. She wants a big dog that sleeps with her and looks her in the eye. She minces no words when it comes to dressing up the dog.
Earl Holliman Dedicating His Life To Animals
From stage and screen, actor Earl Holliman is back on Animal Radio to tell us about Fritz Coleman's Comedy Show to benefit Actors and Others for Animals spay and neuter programs.
Richest Acquisition in Internet History
Chewy, the online pet product retailer that rocketed to nearly $1 billion in reported sales in only five years, has more than likely set a record for the richest acquisition in Internet history after Chewy was bought by the PetSmart pet store chain. Sources familiar with the deal say the price is $3.35 BILLION dollars. For PetSmart, it is all part of the company's transformational journey. Chewy's founder Ryan Cohen will remain CEO and Chewy will operate largely as an independent subsidiary.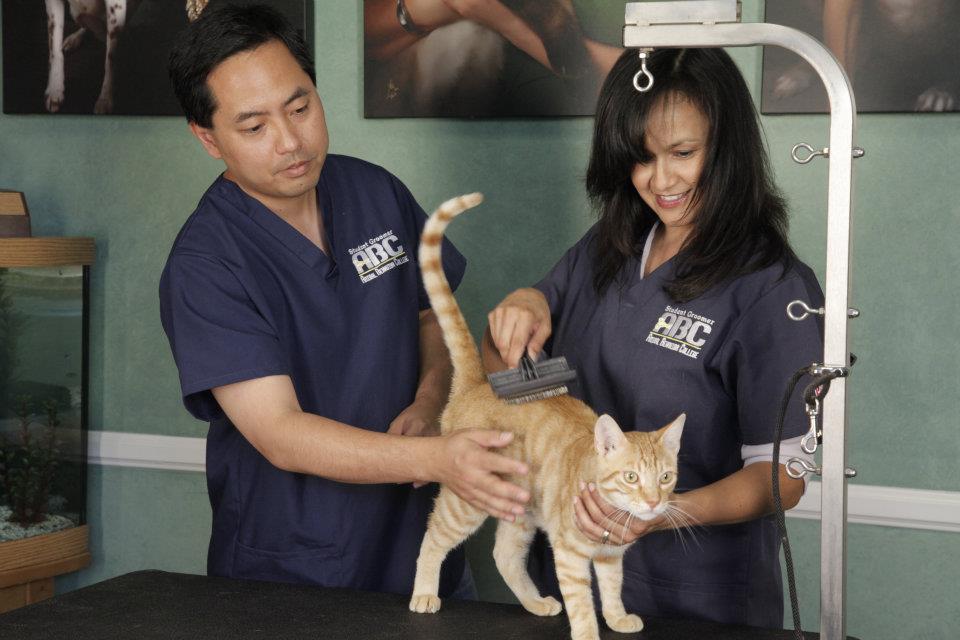 Training Cats - Yep!
Steven Applebaum is our guest. A former dog-trainer, he now heads up the Animal Behavior College. This institution trains humans for the pet industry. He wants to tell us about his new program training people to train cats. Oh, and yes, they are trainable.
Anthropomorphizing Your Pet Is Not "Stupid"
Dr. Nicholas Epley, a professor of behavioral science at the University of Chicago says, "Historically, anthropomorphizing has been treated as a sign of childishness or stupidity." But, he claims it actually makes humans smarter and no other species has this tendency.
PETCO Wins Lawsuit After Rat Bite Fever Death
A San Diego jury has sided with Petco in a lawsuit brought by the family of a 10-year-old boy who died after contracting an illness from a rat purchased at a Petco store. The jury found Petco was not negligent or liable in the death of Aidan Pankey four years ago. The boy's father filed a 20 million-dollar lawsuit saying that Petco knows the rats it sells are likely to carry rat-bite fever.
Listen to this Animal Radio® episode


Is your Veterinarian practice 'Fear Free?'
Animal Radio® Show #908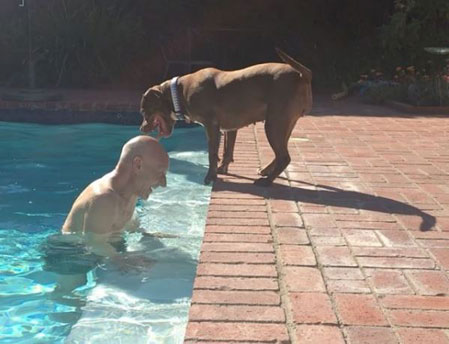 Star Trek Star Changes His Mind About Pit Bulls
Actor and humanitarian Sir Patrick Stewart is fostering a pit bull named Ginger after they bonded instantly. He admits that he once believed the negative stereotypes about pit bulls, but his love for Ginger and other pit bulls has grown so deep that now he's partnered up with the ASPCA to #GetTough against dog fighters.
Fear Free Movement
When Dr. Marty Becker created the Fear Free certification for Veterinarians, he had no idea it would take off so fast. More and more veterinarians are creating a relaxed environment that pets will like. They're practicing techniques that make dogs and cats enjoy going to the vet. The end-game is happier, healthier pets that live longer.
Taiwan Outlaws Cat & Dog Meat for Humans
Taiwan is the first country in Asia to pass a law outlawing the human consumption of dog and cat meat. An amendment to an animal protection law, passed earlier this month by the Taiwanese, indicates a changing attitude in, "A society in which dog meat was regularly eaten, to one in which many people treat pet cats and dogs as valued members of their families," according to the government's own news agency.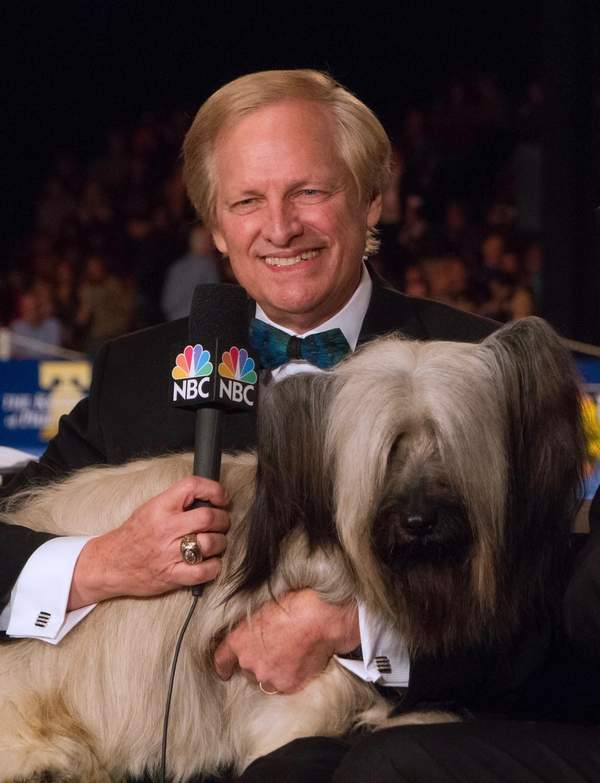 Giving The West Coast Some Love
TV Host and Animal Advocate David Frei has been the top dog at Westminster for almost 30 years. He tells us that he's created the first major west coast AKC Dog Show and it's all going on in Beverly Hills. Trailing the super success of the Thanksgiving Day Dog Show, NBC has bankrolled the celebrity filled dog show.
Eliminating Hairballs
If your cat is always hawking up hairballs, then perhaps you should hear what Animal Radio's Dogfather, Joey Villani has to say. He has some inexpensive and effective ways to reduce the hair your cat consumes. This is especially helpful if you've ever stepped in a juicy hairball in the middle of the night.
Listen to this Animal Radio® episode

Animal Radio® Show #907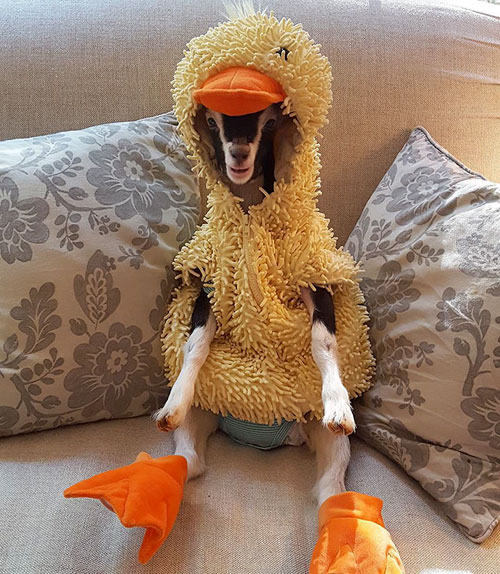 Goats of Anarchy
Leanne Lauricella traded her Mercedes in for a Chevy, gave up her fast-track career and moved to a farm to raise goats. She's now the proud guardian of 50+ goats, including "Polly," the goat that wears a duck costume. Her viral video has people up in arms asking why she's dressing her goat in a duck costume. She has a pretty good reason.
I Talk To Dead Pooches
When Brent Atwater was five years old she became aware of her power to talk to dead pets. Often times, the pet would reveal embarrassing things about their previous owner. Brent says she loves being a clairvoyant, "you never know what an animal is going to say. They will tell you if you drink or smoke too much, have flatulence problems or your spouse is cheating on you."
Pets Reduce Obesity in Babies
A study at the University of Alberta in Canada finds that being exposed to pets early in life may reduce the risk of developing not only allergies, but obesity too! Researchers found that babies from families with pets, especially dogs, had higher levels of two types of microbes that are known to lower risks of allergies and obesity.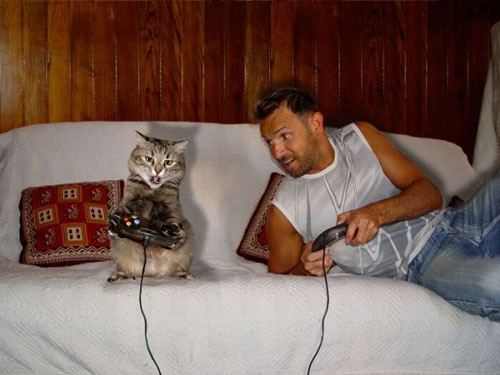 Cat-Man Trend
The Pet Food Manufacturing Association is reporting a 25% rise over the past year of men with cats. That's a full one million more cat-owning men. The study found that undergraduate students rated photographs of men labeled as cat people less masculine than images of men labeled as dog people or not labeled at all
U.S.P.S. Bite Rankings Released
The U.S. Postal Service has released its dog bite rankings for 2016, saying more than 6,700 mail carriers were bitten by dogs nationwide last year. Los Angeles topped the list with 80 reported bites, followed by Houston with 62 bites; Cleveland at 60; San Diego at 57; Detroit at 48; Denver at 47; Chicago at 46; Indianapolis at 44; and Minneapolis at 43 bites.
Listen to this Animal Radio® episode
Animal Radio® Show #906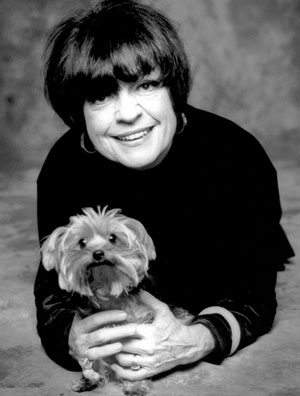 Are Dogs Right or Left Pawed?
Comedian Jo Anne Worley reveals new research that answers the age-old question, "Can dogs have a preferred paw just like humans are left or right handed."
Your Pet's Bucket List
Lauren Watt created a bucket list for her terminally ill dog. She posted it on Yahoo and never expected the response. It went viral. Simon and Schuster asked her to write a book about her dog 160lb Mastiff, Gizelle. She has advice on preparing a bucket list for your pet when the time comes?
Day Care Uses Shock Collar Without Owner's Permission
A Chicago man says he was concerned to find an electric shock, anti-bark collar around his dog's neck when he picked her up from pet daycare. The owner says there was big box on the side of the collar and that box was almost directly on her throat. The owner of the Posh Pet Day Spa stated "it was put on the dog by accident because he and his daughter both use the collars on their own dogs." Apparently the daycare center also sells the collars.
Pit Bull Service Dog Helps Fainter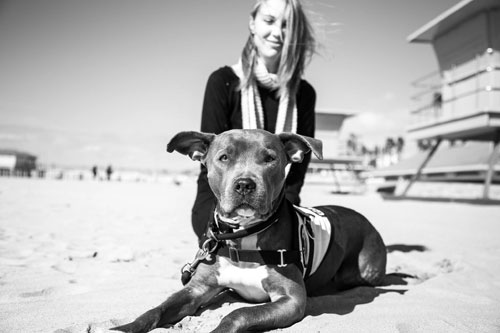 It's not often that you see the much maligned Pit Bull as a service dog. In fact, while the breed is banned in Denver, the American Disabilities Act makes Rachel McClennan's Pit Bull, Sally, exempt from the ban. Rachel has a neurological disability that makes her faint. Generally, these kinds of service animals can smell chemical changes in a person€™s body that indicates a seizure or loss of consciousness may occur, giving the patient time to prepare.
Scammer Asks For Ransom To Return Lost Pets
Can you even imagine losing your pet then getting a ransom note? Detectives in Hot Springs Arkansas are tracking a person who has tried to collect ransom payments from three pet owners who lost their animals. The scam's first victim was a woman who trains horses. Her cat, Orange, disappeared from the racetrack in the middle of February. After five weeks of waiting for a response to all of her lost and found ads and posters, she received a text message from a man claiming to have their cat. Animal Radio News Director Lori Brooks has the story and tips to avoid being scammed.
Listen to this Animal Radio® episode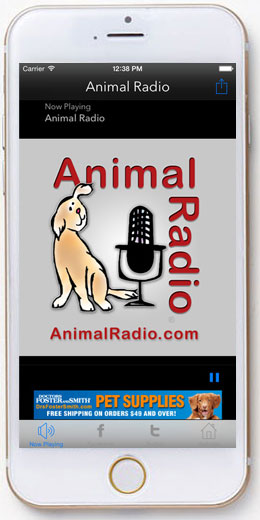 The Animal Radio App has been UPDATED and is better than ever. Download the free Animal Radio App for iPhone - Android - Blackberry? It's been updated and it's better than ever.
-Ask Veterinarian Dr. Debbie White and Dogfather Joey Villani your pet-related questions directly from the app.
-Get up to the minute news and recall alerts.
-Send us audio.
-Watch videos.
-Listen to current Animal Radio show or browse archives.



-Browse our knowledge-base.
-Call us directly on the Animal Radio App Hotline.





Animal Radio® Show #905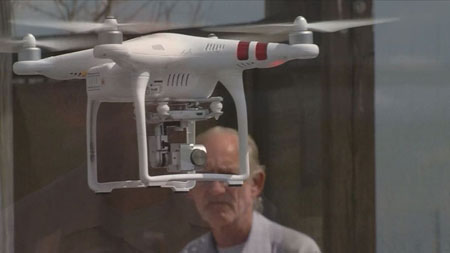 Drone is a Game Changer for Lost Pets
Hobbyist Kenneth Hendrick specifically bought his flying camera drone to look for lost pets in Florida. Teaming up with a Loxahatchee Lost and Found Pets Inc, they search for up to 95 animals a month. He says he reunites pet parents with cats, dogs, pigs, turtles and even calves.
5 Household Hazards for Pet Birds
Birds are really remarkable pets that can fill a home with love, laughter and entertainment. They are interactive and intelligent. Unfortunately, they are also susceptible to household dangers that are very common in many homes. Pet World Insider Robert Semrow shares some of these dangers that exist before they bring harm to a pet bird in your life.
Federal Agents Killing Millions of Animals, Including Pets
Federal agents killed 154,943 animals in the state of Washington alone last year. The agency responsible is the little-known Wildlife Services of the U.S. Department of Agriculture, which for public and private sector clients kills animals all over the country, from ravens, swans and doves to wolves, which are deemed a "problem" by the client. Last month 14-year old boy was injured and his 3- year-old yellow Lab was killed by a cyanide trap set by Wildlife Services intended to kill coyotes in Idaho.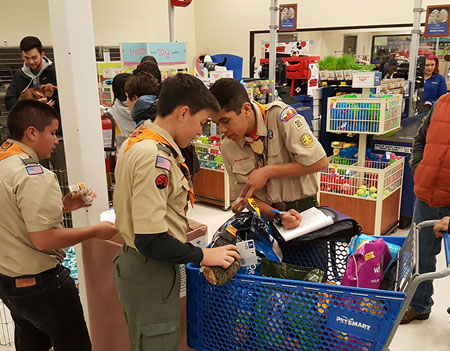 Boy Scout Serves as a Role Model Animal Advocate
Alex Quintero is the first Boy Scout to create an Eagle Service Project assisting shelter animals. At 17 years old, he's focused on whatever he can do to help his local shelter in Flagstaff, Arizona. From collecting blankets to acquiring food for shelter animals, you'll find Alex stepping forward to assist animals and help them get adopted.
Listen to this Animal Radio® episode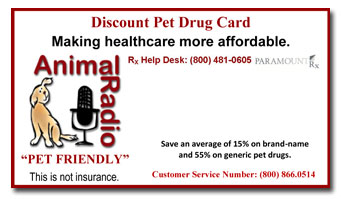 Free Pets and People Drug Discount Card

You may already know how expensive pet medication can be. Especially when pet insurance doesn't cover drugs.
Animal Radio® wants to help out. We don't want any pets to go without the medicine they need.
Animal Radio® made a deal with the top pharmacies to save you up to 55%.
- The Animal Radio® Pets & People Drug Discount Card is FREE.
- It offers 15-55% discount on pet medicines or uninsured human medicines.
- It's usable at almost 60,000 pharmacies, including Walgreens, Wal-mart, Rite-Aid, Target, Costco, CVS...all the biggies!
- Card is pre-activated and never expires.
- You can learn more and print out the FREE card online HERE
Or, if you would like us to mail you a free card, send a self-addressed stamped envelope to:
Animal Radio Drug Card,
699 Paula Street,
Morro Bay, CA. 93442
Please help spread the word. Your friends will thank you.
Animal Radio® Show Highlights
Animal Radio® is on iHeart Radio!! Listen to full shows or Listen to highlights
Drones Find Lost Animals
Kenneth Hendrick is a drone hobbyist and he's using his drones to find lost animals in Florida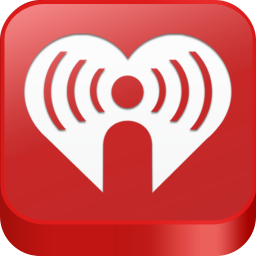 Listen Now


Cat Cologne
Lori Brooks reports on a new perfume that smells like kitten fur.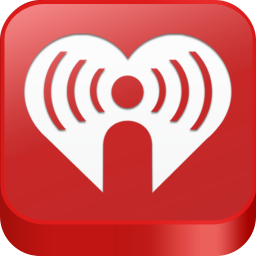 Listen Now

Jo Anne Worley Wants To Know If Her Dog Is Right-Handed
Comedian Jo Anne Worley regularly calls in to the show. She wants to talk about left and right pawed dogs.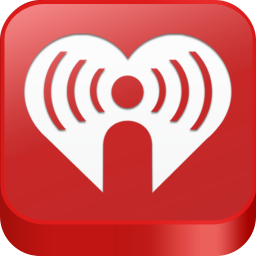 Listen Now

Dressing Up Your Goat
Why does the Goats of Anarchy's Leanne Lauricella dress her goat in a duck costume?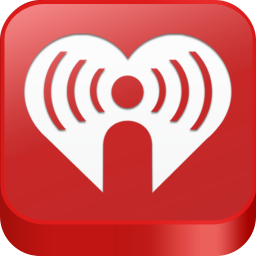 Listen Now

Funny for Fido
Comedian Judy Gold joins us. She explains her desire for a new dog.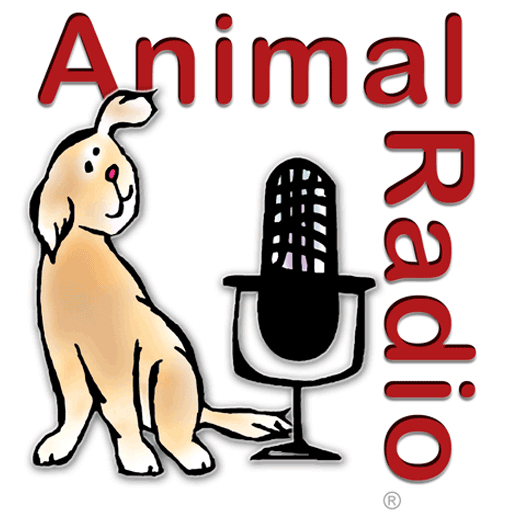 Listen Now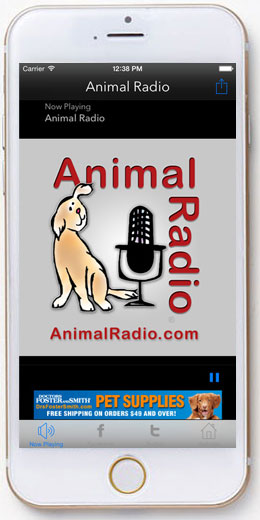 So many ways to listen to Animal Radio®. We're on 133+ AM/FM stations, the Animal Radio® App for iPhone/Android, iHeart Radio, iTunes, Stitcher, TuneIn, Spreaker and Podcast. We're available wherever you are!
We welcome yet another affiliate to the Animal Radio family. Listen on WUCT 1600 am in Algood/Cookeville, Tennessee, Saturdays 7-9pm. Find a station near you.


The Animal Radio® APP is available for Android and iPhone. Listen on your schedule. Ask our Dream Team questions directly from the App. It's a FREE Download! It's made possible by Drs. Foster & Smith.
---


Copyright 2001-17 Animal Radio®, its logo and Animal Radio Network(TM) are registered trademarks of Animal Radio Network LLC. All rights reserved. Submissions for newsletter, programming, editorial comments and opinions may be sent to: YourVoice@AnimalRadio.com. See our website for additional information.