Grab Your Pets For Fuzzy Quarantainment.
Enjoy some laughter with your pets and comedian Judy Gold, Jo Anne Worley, Country Artist Lorrie Morgan and Nat Geo's Incredible Dr. Pol.
Animal Radio® Show #1065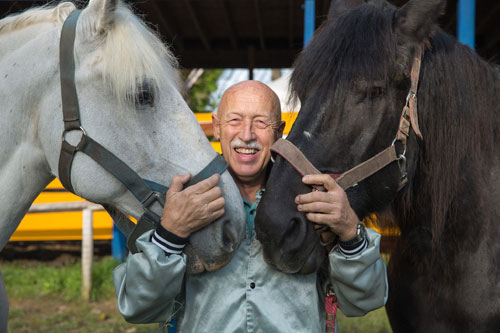 The Incredible Dr. Pol
Nat Geo Wild's Dr. Pol returns to Animal Radio airwaves with stories from his intriguing life. He'll talk about how surreal it is to see his face on comic books and a gaming app.
Listen Now
Saved In America
Actress Kim Sill took a camera and went undercover to show America the two biggest and nastiest lies about the pet welfare industry. She'll explain where pet stores get their animals and what the big welfare agencies, like the ASPCA, HSUS, AHA and Best Friends, do with your donations.
Listen Now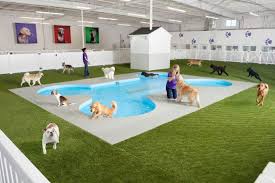 JFK Building Animal Terminal
JFK Airport broke ground on a new 48 million dollar terminal specifically for animals. It'll boast a canine hotel where you can board your dog for $100 a night. It includes a flat screen TV and a bone shaped swimming pool. Doc Halligan has the latest on the 178,000 square foot facility.
Listen Now
Crash Test Dogs Test Crates & Carriers
The latest crash test research on pet carriers and crates has been released. The Center for Pet Safety and Subaru worked together with a NASA engineer to create specially designed crash test dog dummies for the study. Fourteen products in all were tested and Lori Brooks reports on the three that performed the best.
Listen Now
New Regulations for Pet Store Puppies
Illinois is the first to enact laws where pet store-owners must disclose to prospective customers actual pictures of the mother of the pet for sale as well as the facility where the animal was born and raised AND the number of animals kept by that kennel. Penalties for violations of the ordinance can be up to $1,000 for the first offense.
Listen Now

Read more about this week's show.
Animal Radio® Show #1064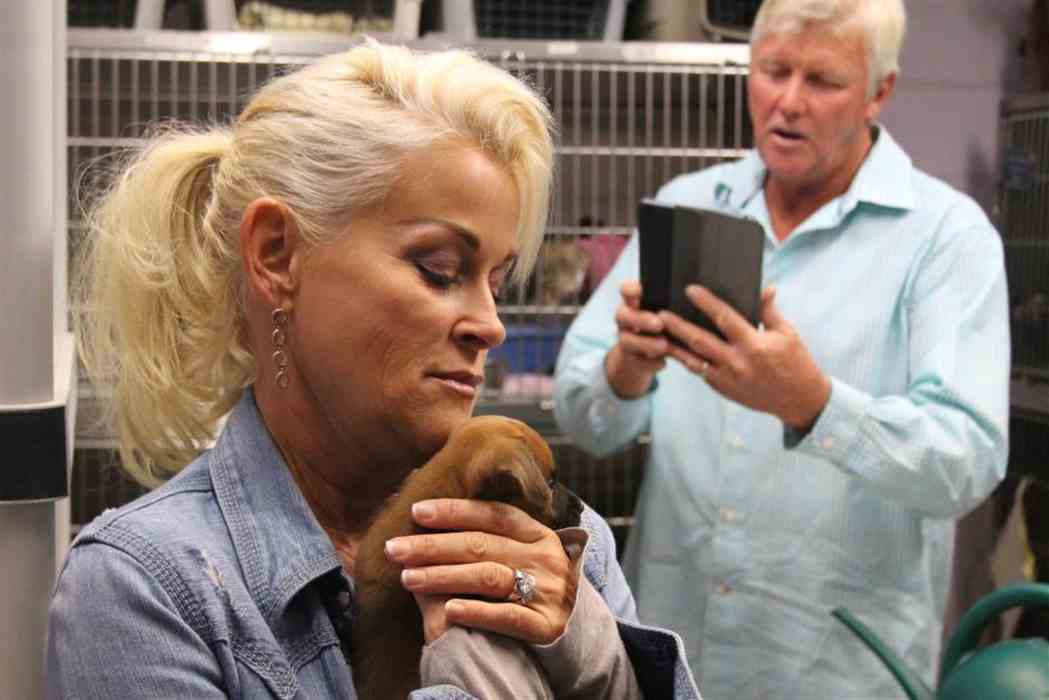 Lorrie Morgan Guests
Outspoken Country Artist Lorrie Morgan is our guest. She walks the walk when it comes to the animals. From putting on fundraising concerts to helping in the shelter, she's involved with supporting her local animal welfare organization, New Leash on Life. Lorrie has pit-bulls at home and thinks they're so misunderstood.
Listen Now
Animal Storm Squad
Karissa Hadden chases natural disasters rescuing thousands of animals that have been injured, trapped or displaced as a result of tornadoes, hurricanes, floods, wildfires, earthquakes and other catastrophes. Her life is documented in the new NatGeo Wild television show, Animal Storm Squad.
Listen Now
Doggy Dentist Fits Dogs with Braces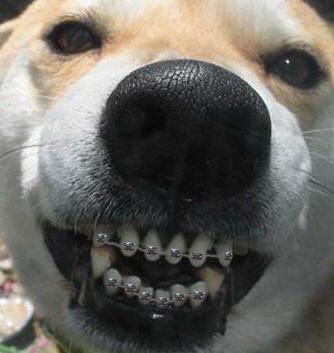 A Michigan veterinarian has earned the title of "doggy dentist" for his practice of fitting dogs with braces and performing root canals. Dr. Jim Moore says while it may be unusual to see a dog wearing braces, he stresses the importance of animals' dental health and says, "Orthodontia in pets is normally not for aesthetic purposes, but because of health concerns."
Listen Now
Lessons From A Blind Kitty
Homer was a blind, black cat that never knew sight. His owner, Gwen Cooper realized this precious ball of fur was filled with lots of life-lessons. Gwen's second book about Homer will leave you delighted to have shared in his journey through words. She'll talk about the impact of handicapped pets in her life.
Listen Now
Rescue Dogs Become "Ball Boys" at Tennis Tournament
Four shelter rescue dogs were employed as "ball boys" at the Brazil Open Tennis Tournament. It was a brilliant move on the part of Brazilian dog lovers who trained them to feel at home on the tennis court by getting them used to the noise of the crowds and the high speed of the balls.
Listen Now

Read more about this week's show.
Animal Radio® Show #1063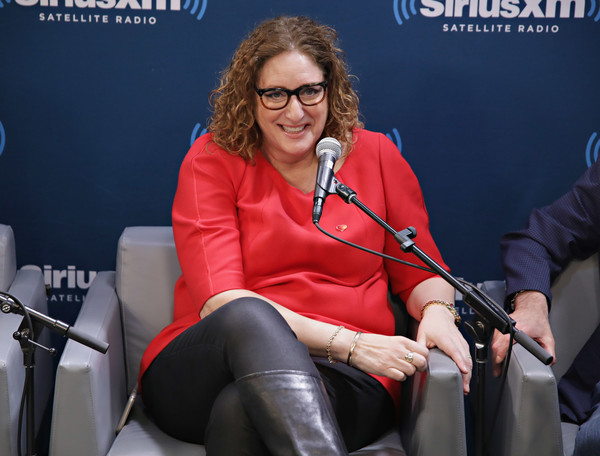 Judy Gold is Funny For Fido
Comedian Judy Gold joins us to talk about her burning desire to own a dog. She wants a big dog that sleeps with her and looks her in the eye. She minces no words when it comes to dressing up the dog.
Listen Now
Steven Applebaum is our guest. A former dog-trainer, he now heads up the Animal Behavior College. This institution trains humans for the pet industry. He wants to tell us about his new program training people to train cats. Oh, and yes, they are trainable.
Listen Now
Richest Acquisition in Internet History
Chewy, the online pet product retailer that rocketed to nearly $1 billion in reported sales in only five years, has more than likely set a record for the richest acquisition in Internet history after Chewy was bought by the PetSmart pet store chain. Sources familiar with the deal say the price is $3.35 BILLION dollars. For PetSmart, it is all part of the company's transformational journey. Chewy's founder Ryan Cohen will remain CEO and Chewy will operate largely as an independent subsidiary.
Listen Now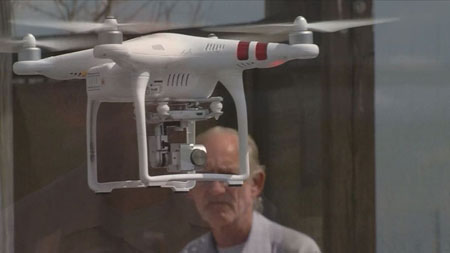 Drone is a Game Changer for Lost Pets
Hobbyist Kenneth Hendrick specifically bought his flying camera drone to look for lost pets in Florida. Teaming up with a Loxahatchee Lost and Found Pets Inc, they search for up to 95 animals a month. He says he reunites pet parents with cats, dogs, pigs, turtles and even calves.
Listen Now
Anthropomorphizing Your Pet Is Not "Stupid"
Dr. Nicholas Epley, a professor of behavioral science at the University of Chicago says, "Historically, anthropomorphizing has been treated as a sign of childishness or stupidity." But, he claims it actually makes humans smarter and no other species has this tendency.
Listen Now

Read more about this week's show.

Animal Radio comes to you from the Red Barn Studios
Animal Radio® Show #1062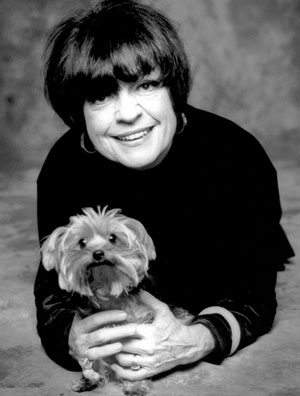 Are Dogs Right or Left Pawed?
Comedian Jo Anne Worley reveals new research that answers the age-old question, "Can dogs have a preferred paw just like humans are left or right handed."
Listen Now
Your Pet's Bucket List
Lauren Watt created a bucket list for her terminally ill dog. She posted it on Yahoo and never expected the response. It went viral. Simon and Schuster asked her to write a book about her dog 160lb Mastiff, Gizelle. She has advice on preparing a bucket list for your pet when the time comes?
Listen Now
Day Care Uses Shock Collar Without Owner's Permission
A Chicago man says he was concerned to find an electric shock, anti-bark collar around his dog's neck when he picked her up from pet daycare. The owner says there was big box on the side of the collar and that box was almost directly on her throat. The owner of the Posh Pet Day Spa stated "it was put on the dog by accident because he and his daughter both use the collars on their own dogs." Apparently the daycare center also sells the collars.
Listen Now
Pit Bull Service Dog Helps Fainter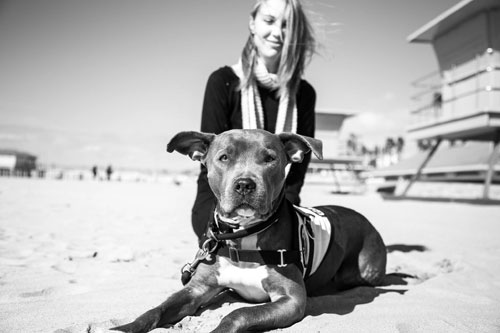 It's not often that you see the much maligned Pit Bull as a service dog. In fact, while the breed is banned in Denver, the American Disabilities Act makes Rachel McClennan's Pit Bull, Sally, exempt from the ban. Rachel has a neurological disability that makes her faint. Generally, these kinds of service animals can smell chemical changes in a person€™s body that indicates a seizure or loss of consciousness may occur, giving the patient time to prepare.
Listen Now
Scammer Asks For Ransom To Return Lost Pets
Can you even imagine losing your pet then getting a ransom note? Detectives in Hot Springs Arkansas are tracking a person who has tried to collect ransom payments from three pet owners who lost their animals. The scam's first victim was a woman who trains horses. Her cat, Orange, disappeared from the racetrack in the middle of February. After five weeks of waiting for a response to all of her lost and found ads and posters, she received a text message from a man claiming to have their cat. Animal Radio News Director Lori Brooks has the story and tips to avoid being scammed.
Listen Now

Read more about this week's show.

Animal Radio comes to you from the Red Barn Studios
Animal Radio® Show #1061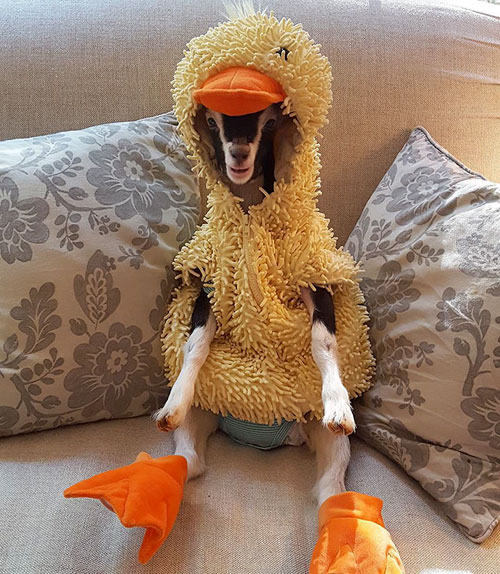 Goats of Anarchy
Leanne Lauricella traded her Mercedes in for a Chevy, gave up her fast-track career and moved to a farm to raise goats. She's now the proud guardian of 50+ goats, including "Polly," the goat that wears a duck costume. Her viral video has people up in arms asking why she's dressing her goat in a duck costume. She has a pretty good reason.
Listen Now
I Talk To Dead Pooches
When Brent Atwater was five years old she became aware of her power to talk to dead pets. Often times, the pet would reveal embarrassing things about their previous owner. Brent says she loves being a clairvoyant, "you never know what an animal is going to say. They will tell you if you drink or smoke too much, have flatulence problems or your spouse is cheating on you."
Listen Now
Pets Reduce Obesity in Babies
A study at the University of Alberta in Canada finds that being exposed to pets early in life may reduce the risk of developing not only allergies, but obesity too! Researchers found that babies from families with pets, especially dogs, had higher levels of two types of microbes that are known to lower risks of allergies and obesity.
Listen Now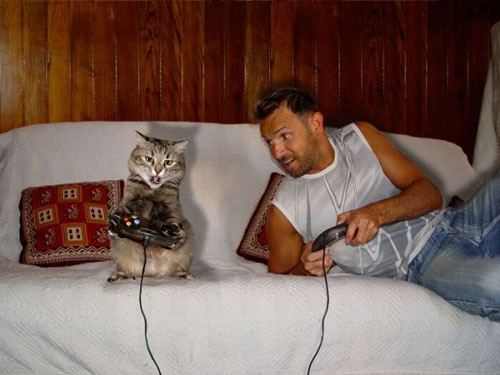 Cat-Man Trend
The Pet Food Manufacturing Association is reporting a 25% rise over the past year of men with cats. That's a full one million more cat-owning men. The study found that undergraduate students rated photographs of men labeled as cat people less masculine than images of men labeled as dog people or not labeled at all.
Listen Now
U.S.P.S. Bite Rankings Released
The U.S. Postal Service has released its dog bite rankings, saying more than 6,700 mail carriers were bitten by dogs nationwide last year. Los Angeles topped the list with 80 reported bites, followed by Houston with 62 bites; Cleveland at 60; San Diego at 57; Detroit at 48; Denver at 47; Chicago at 46; Indianapolis at 44; and Minneapolis at 43 bites.
Listen Now

Read more about this week's show.
So many ways to listen to Animal Radio®. We're on 134+ AM/FM stations, the Animal Radio® App for iPhone/Android, iHeart Radio, iTunes, Stitcher, TuneIn, Spreaker and Podcast. We're available wherever you are!
Listen to Animal Radio LIVE anytime with the FREE Animal Radio App for iPhone / Android. Plus, you'll get notifications anytime there is a recall or news that affects you and your pets.
---
Copyright 2001-20 Animal Radio®, its logo and Animal Radio Network(TM) are registered trademarks of Animal Radio Network LLC. All rights reserved. Submissions for newsletter, programming, editorial comments and opinions may be sent to: YourVoice@AnimalRadio.com. See our website for additional information.