Is Your Dog Right Or Left Pawed?
Jo Anne Worley, Actors & Others for Animals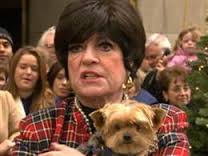 Actress, Comedian, President of Actors and Others for Animals and all-around funny gal Jo Anne Worley (Laugh In) returns to Animal Radio to reveal new research that answers the age-old question, "Can dogs have a preferred paw just like humans are left or right handed?"
Humans are either right or left handed so it is no surprise doggies can also show a preference for their paws. Surprisingly, dogs do exhibit paw preference.
Curiously, Jo Anne explains that the percentage of right to left-handed preference doesn't seem to match humans. In other words, while statistics show that 90-percent of humans are right handed, research at the University of Manchester in England suggests that dogs are split evenly down the middle in paw preference.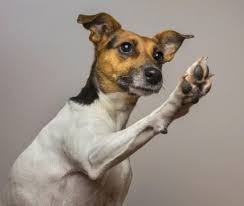 Do you know if your dog is right or left pawed? It's easy to find out. When you teach your dog to shake - do they use their right or left paw? How about when you place a toy in front of them, do they touch it first with their right or left paw? You can also put an item just out of their reach and see which paw they use to get at it.
Jo Anne Worley is currently the President of Actors and Others for Animals in Los Angeles. Their main mission is to eliminate pet overpopulation, ensure good care and protection for pet companions and provide referral and financial support for economically challenged pet guardians. Their vision is that every dog or cat finds a loving home where they are responsibly cared for, treated with dignity and respect and protected from cruelty, neglect, abandonment, hunger, illness or injury.




Pit Bull Service Dog Helps Fainter
Rachel McClennan & Sally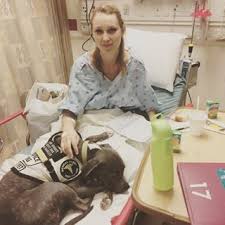 It's not often that you see the much maligned Pit Bull as a service dog. In fact, while the breed is banned in Denver, the American Disabilities Act makes Rachel McClennan's Pit Bull, Sally, exempt from the ban. Rachel has a neurological disability that makes her faint. Generally, these kinds of service animals can smell chemical changes in a person's body that indicates a seizure or loss of consciousness may occur, giving the patient time to prepare.
A couple of years ago Rachel started fainting and forgetting what she was doing at that moment. She tells us it is pretty scary to just fall down and become unconscious for no reason. Her doctor then recommended a syncope (fainting) alert dog.
Rachel is not sure what exactly a service dog can smell just before a person faints, but there is something there that certain dogs can pick up on. This allows the person to get to a safe place or in a safe position before it happens.
It is rare to actually find a syncope dog, so Rachel started looking for a dog that could perform medical response after a fainting episode, like waking her up and helping her stand up. If she had tried to find a trained syncope dog, it could take years and thousands of dollars that she didn't have.
So instead Rachel started looking for dogs at a tiny little rescue in Fontaine, California. They started bringing out all types of different dogs for her to see; when a little one came up to her and seemed to say, "Take me home!"
Rachel didn't think twice when this dog looked like a pit bull. She claims she never had any issue with the breed before and was just looking for a dog with the right temperament and the right sensibilities for service work, because it is such a demanding job for a dog. Sally loves working with Rachel and becomes very proud when asked to do something so she can show off while she's doing it!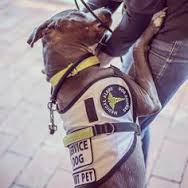 Surprisingly, Rachel is frequently asked if pit bulls can actually be service animals. Rachel states that any dog that is a domesticated breed can be a service animal.
Rachel is always concerned about how people will react to Sally because of her looks, especially first responders, so she actually introduced Sally to the guys at her local fire station just in case they ever responded to a call for her.
Luckily Rachel lives in California where the pit bull breed is not banned. However, as a service dog, Sally is exempt from any breed specific legislation no matter where she goes.
To the people that challenge service dogs and pit bulls in particular, Rachel tells them to look at her dog. She exudes the proper behavior and temperament and is so sweet. Most of the time people don't even realize that Sally is with her.
Sally is still going through training, which is a very expensive process. Luckily Rachel is able to make payments over time. Rachel has also set up a GoFundMe Page, where you will find their story as well as Rachel's condition and how Sally is being trained to assist her in the different tasks she is required.




My Very Large Dog's Bucket List
Lauren Watt, Gizelle's Bucket List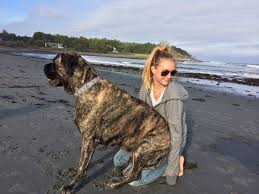 Lauren Watt created a bucket list for her terminally ill dog. She posted it on Yahoo and never expected the response. It went viral. Simon and Schuster asked her to write a book about her dog 160lb Mastiff, Gizelle. She has advice on preparing a bucket list for your pet when the time comes?
Gizelle's bucket list contained things like grilling a steak, eating ice cream, visiting Times Square (they lived in New York) and going to the beach. Lauren tells us the most extreme event was riding together in a canoe. Gizelle was so large; Lauren had to figure out a way to just get her in the canoe!
Lauren lives in a typical New York apartment, which doesn't leave you with much room for anything. So why such a large dog for such a small space? Lauren explains that she originally got Gizelle when she lived in Tennessee. Gizelle started off as the family dog, but Lauren loved her so much she took her with her when she went to college in Tennessee.
After college, when Lauren made the decision to live in New York City, she wanted her best friend to come with her, so she brought Gizelle to New York City. Lauren states that surprisingly Mastiffs can be an ideal apartment dog. They are called "Gentle Giants" because they are so laid back.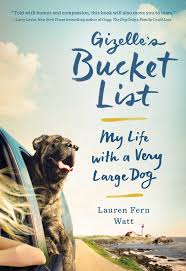 From the ages of 19 to 25, Lauren and Gizelle were a team. During this time, Lauren finished college, was trying to find her footing in the world, trying to figure out who she was, looking for her first career and Gizelle was by her side the whole time.
Lauren explains that she got Gizelle the last summer her whole family lived together under one roof. After that, her parents divorced and now her mom is struggling with alcohol and drug addiction. Her mother actually bought Gizelle for Lauren as kind of a gift to make up for some things and to keep herself in Lauren's good graces. Gizelle helped Lauren deal with her mom's additions and to love unconditionally.
Lauren didn't know how much time Gizelle had left after being diagnosed with bone cancer, so she continually added things to her bucket list. After her diagnosis, Gizelle unfortunately only lived another six months and was 7-years-old when she passed.
Making a bucket list for Gizelle was Lauren's way of trying to make new memories with her, instead of being sad about her eventually passing.
Lauren was always a list maker and even has a bucket list for herself. This is where she got the idea to make one for Gizelle. Gizelle made Lauren live in the present and enjoy the little things in life because it is so short, which is what Lauren tries to continue to this day.
Lauren now has a new rescue dog named Betty, who is a Basenji mix; 30 pounds and nothing like Gizelle.




When Pet Food Is Medicine - Dr. Debbie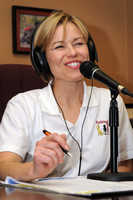 Proper pet nutrition is more than just diet choices for the healthy pet. It's even more important to properly feed the sick pet or those with chronic diseases. What you put in your pet's food bowl can help, or harm, his ability to cope with illness.
Peek into your average veterinary office and you'll likely find one or more brands of therapeutic diet foods created to manage pet specific pet health conditions. Veterinarians prescribe therapeutic diets to help pets with kidney disease, diabetes, pancreatitis, weight loss or heart disease. Special digestive diets may focus on hypoallergenic ingredients, fiber content or fat levels. Some diets prevent or dissolve mineralized stones in the urinary bladder. There are even diets to keep the spring in your arthritic dog's step and diets to aid in treating pets with cancer.
The grandfather of veterinary nutrition was Dr. Morris who in 1940 designed a diet to improve longevity of his dog, Buddy, who was a seeing-eye dog battling kidney disease. His efforts led to the introduction to Hill's K/D diet, a favorite diet used today for dogs and cats with kidney dysfunction. Today many more diets and conditions are addressed by companies such as Science Diet, Royal Canin, Purina and Iams.
As a veterinarian I recognize the value that therapeutic diets lend to managing my patients' health. But my strongest testament to their value is as a doggie momma who feeds a therapeutic diet to my own dog, Magnum.
My Labrador Magnum suffers from food allergies with frequent facial skin infections, bad skin odor, scratching and unpleasant gastrointestinal signs with diarrhea and flatulence. After several diet trials with various hypoallergenic diet approaches, he now thrives on a rabbit based therapeutic diet by Royal Canin. His doggie kisses are sweeter smelling now, he's content and he isn't a walking gaseous explosion anymore.
But be prepared to dig deeper in your wallet for therapeutic diets. The research behind these foods will cost the consumer more than average pet foods. Just look at the example of Magnum's food. This diet runs $86 for a 25-pound bag of dry food. This sure isn't cheap. But the investment can pay off in lower medical costs and fewer veterinary visits, justifying the additional cost. In Magnum's case, we are able to avoid continued treatment of skin infections, thereby avoiding medication use and he is spared incessant itching.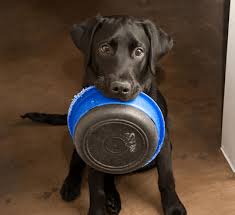 Some pet owners turn to home cooked diets in order to avoid the costs of therapeutic diets. Without guidance and veterinary nutrition analysis, pet owners may risk shortchanging their pet's nutrition. One research study identified that over 90-percent of home prepared diets for sick pets failed to be nutritionally adequate. Quality ingredients aren't cheap and a well-produced home cooked diet often ends up costing far more to prepare than commercially produced therapeutic diets.
If your veterinarian recommends nutritional management with a therapeutic diet, discuss all the options with your doctor. Inquire about different brands and sizes of food packages available, as many options are available. Get your money's worth on these diets by following your veterinarian's recommendations. Avoid mixing therapeutic diets with regular foods. This only hinders your pet's results and give you a false sense of saving money by making the food last longer.
As for Magnum, I choose to feed him his therapeutic diet and avoid popping pills into him. That's my gauge of a therapeutic diet success - food that serves like medicine in the doggie bowl, but without the hassles.
Featured veterinarian known as "Dr. Debbie" on national pet radio program, Animal Radio. Ebook author of "Yorkshire Terriers: How to Be Your Dog's Best Friend"; "Pugs: How to Be Your Dog's Best Friend"; "Mini Schnauzers: How to Be Your Dog's Best Friend"; and "Shih Tzu: How to Be Your Dog's Best Friend." Dr. Debbie's books.




5 Things You Must Know About Your Dog
Robert Semrow, Listomania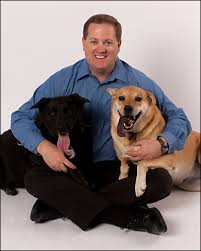 Most of us know the basics about our dogs but there are definitely some critical things that we must know for the safety and health of our dogs. Knowing these 5 things can make the difference in your life and your dog's life.
Let's begin with knowing the breed of your dog. I know this may sound strange to some, but there are so many pleasant surprises, err mutts, out there. It's important to know what breed your dog is for a variety of reasons, including their potential health conditions, personality traits, exercise needs and more. If you're not sure, you there are some reliable DNA tests out there that can help you with guidance about the breeds your wonderful pooch is made up of.
Next is knowing what foods your dog enjoys, thrives on and also which ones they may be allergic to. Knowing that your pet is allergic to a specific protein can make a tremendous difference in the health and mental well being of your dog. Many times, allergies to foods are contributing to unwanted behaviors. It's also important in avoiding additional medical issues as sometimes the manifestation of health issues relates directly back to the foods they are eating and potentially having an adverse reaction to. Also, many dogs are food driven. Use their favorite foods to reinforce good behaviors and for training opportunities.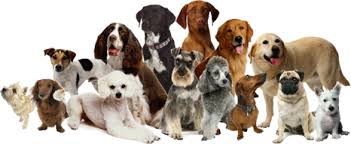 Next, know what your dog enjoys. Again, this should be obvious, but often people will comment that their dog doesn't do well doing this or that and they are surprised. One of the more common is swimming. I know my dogs don't like to swim, so expecting them to swim or pushing them to swim will more likely have a negative effect. Know what they enjoy and build additional activities in to it. Remember, this is not only a great opportunity to bond with your pet, but it's a great opportunity to reinforce training and positive behaviors.
Speaking of behaviors, you must know that your dog will react the way you need them to in a dangerous situation. If your dog doesn't respond to your commands, in particular sit, stay, come and release, then you need to make that a priority for their sake and those you encounter.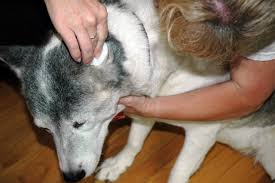 Finally, you must know your dog's daily health situation and have a team that works with you to keep you informed and your dog healthy. You need to check your dog daily from snout to tail to feel any changes that may slowly be occurring in your best friend. Additionally, your groomer, your dog walker, your pet sitter and of course your vet are all key members of your dogs health care team. Ask them if they are noticing anything different in your dog.
Share your Must Know About Your Dog tips on our Animal Radio Facebook Page.




Animal Radio News - Lori Brooks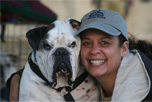 Scammer Asks For Ransom to Return Lost Pets
Can you even imagine losing your pet then getting a ransom note? Detectives in Hot Springs Arkansas are tracking a person who has tried to collect ransom payments from three pet owners who lost their animals. The scam's first victim was a woman who trains horses. Her cat, Orange, disappeared from the racetrack in the middle of February. After five weeks of waiting for a response to all of her lost and found ads and posters, she received a text message from a man claiming to have her cat. The man claimed his granddaughter found the cat and brought it to his house. He offered to drive the cat back to its owners. He declined reward money but asked for $60 in gas money. However, the cat was not delivered that night as promised. By 10:30 the next morning, the man texted demanding an extra $100 saying that cat was worth it and, 'Come on, lady; don't do this to your kid. He's worth it, you know, get him back home to your little girl.' So the owner sent him a total of $330 through PayPal before calling the police. And there are two other similar stories. Luckily, police subpoenaed the scammer's account information from PayPal. If and when the scammer is caught, he will face a charge of computer fraud, which carries a maximum sentence of six years in prison and a $2,500 fine.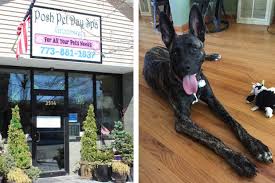 Day Care Puts Shock Collar on Dog Without Owner's Permission
A Chicago man says he was concerned to find an electric shock, anti-bark collar around his dog's neck when he picked her up from pet daycare. He says he had been taking his dog Mya to Posh Pet Day Spa twice a week for almost a year, when earlier this month he picked her up and noticed she was wearing an unusual black collar. The collar was actually clipped to the underside of her normal collar that she wears. The owner says there was big box on the side of the collar and that box was almost directly on her throat. The owner took photos of the collar, which is a Petrainer Pet 853 anti-bark electric collar. The manual states it stops barking with progressively increasing sound and shock when the dog barks. Furthermore, he says one of the pet daycare attendants saw him discover the collar and asked her why it was on his dog and she said, "Obviously the dog was barking too much." Next, a local TV investigative team questioned the owner at the Posh Pet Day Spa who stated it was put on the dog by accident because he and his daughter both use the collars on their own dogs. Apparently the daycare center sells the collars. When the investigator asked about the shock collars the manager said the collars are a training device, which she sells, because she finds them effective. Needless to say, the dog owner is now looking for a new place to take his dog.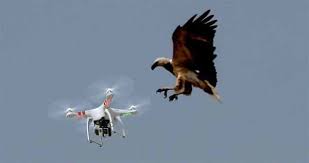 Eagles Bring Down Drones
The French Air Force has started training eagles and other birds of prey to literally snatch drones from the sky as a defense against criminals, terrorists, or any other drone pilots who deliberately or accidentally invade restricted airspace. The Dutch National Police were the first to use eagles as a counter-drone measure. Now, the French intend to have a trained squadron of eagles ready by this summer to deploy to airports and other sensitive areas where unauthorized drones might cause big problems. The Dutch police chose this low-tech solution to the drone problem due to the birds of prey having renowned aerial hunting skills. Eagles can identify and target drone-size objects from as far away as two miles and are able to snatch and carry prey weighing up to four pounds, so most popular consumer drones are no problem. First the birds need to be trained to take out threatening drones. However, this isn't a catch and destroy mission. Young eagles, specifically with specialized incentive training, are taught to bring the drones to the ground intact, rather than ripping them apart in midair, which reduces the chance of hurting people below. Now, we hear the UK is looking into using birds of prey to guard prisons from drones trying to bring in contraband.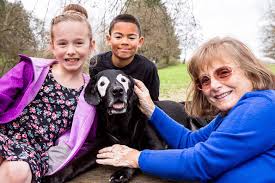 Dog Has Same Disease as Children
Dogs are capable of the most amazing things, even if they don't know they are doing it. For example, two young kids with vitiligo are being comforted by a dog that has the same disease they do. You might remember vitiligo was the skin disorder that Michael Jackson had. It's an autoimmune disease that causes patches of skin to lose their pigmentation. Eight-year old Carter, from Arkansas and 10-year-old Ava, from Canada, both recently got the chance to meet Rowdy, a 13-year-old Labrador Retriever also known as the White Eyed Dog, at Rowdy's his home in Oregon thanks to a crowd-funding project. Carter's mother says her son has, "Done a complete 180" since meeting Rowdy." She goes on to say, "Rowdy's owners could have very easily just decided they had a 'cool' looking dog, but they took it much further and made it their mission to reach out to others... It is because of them that my little boy smiles again and is proud to tell people about his vitiligo."
No License Needed to Board Pets
Pet owners may have some more choices when it comes to pet sitting. Colorado lawmakers have moved along a proposed law to allow online pet sitting platforms to operate legally in the state, despite concerns from kennel operators that doing so could endanger pets or put existing doggie daycares out of business. The proposed bill, BH 1228, would change the current law that requires anyone who boards another person's pet for money to be licensed. It would allow online platforms like Rover.com and DogVacay that link pet owners to potential pet watchers to operate legally and would limit such contract sitters to no more than three pets at a time. Such websites are a growing part of the so-called "sharing" economy, emerging along with ride-sharing services such as Uber and short-term-home-rental sites like Airbnb, to give people an alternative to long-time business models like taxis or hotels. But, like every proposed law, not everyone is happy about it. One dog daycare facility owner says current Colorado law regulates how large the boarding kennels must be and how much time dogs and cats must spend outside of the kennels, protections that are not included in the new law. On the flip side, three legislators who voted against the bill say it doesn't go far enough to end the current burdensome regulations that have led to Colorado Department of Agriculture inspectors knocking on the doors of online pet sitters and threatening to fine them. A business journal says the bill may make it even harder for someone to watch dogs for money if they do not register with an online platform like Rover.com or DoggyVacay. "The only people who are impacted under this bill are the people willing to submit themselves to regulation and licensure and we really shouldn't be locking up people who are watching their friends' puppies." Perhaps one animal lover summed it up best saying, "I'm all for the little guy, I just want the dogs to be safe." NOTE: Pet-sitters with Rover.com must be at least 18-years-old and have no previous felonies involving animals.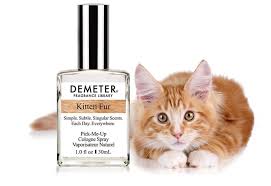 Perfume Gives You That Kitten Smell
What's your favorite smell? Well, if you enjoy the gentle nuzzle from a soft, tiny kitten, Demeter Fragrance Library says to get ready to spritz yourself with their new scent "Kitten Fur." The New York based company that develops fragrances reminiscent of everyday scents says it has captured the olfactory essence of the warmth and comfort of that purrfect spot, just behind kitten's neck. There is a Japanese company that has its own version of the kitten neck smell, but now there is an American version. The scent of "Kitten Fur" is being sold in several products, including cologne, roll-on perfume oil, body lotion, shower gel and a diffuser oil, in case you wanted an entire room to smell like one giant kitten. Prices range from $6 for a half-ounce of cologne to $39.95 for four ounces of cologne.

Listen to the entire Podcast of this show (#1062)