Animal Radio® Show #878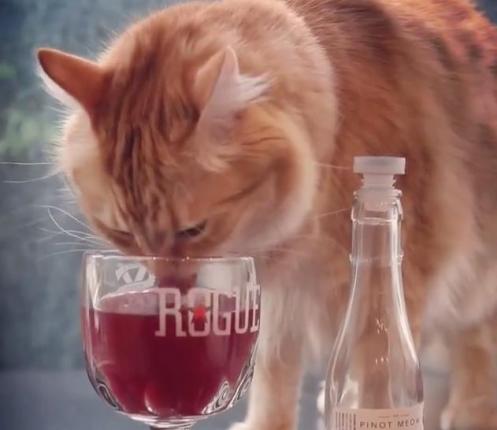 Don't Drink Alone
Brandon Zavala was enjoying a glass of cat-themed wine when he came up with the idea to create a wine for cats. Now he produces a MosCATo and a Pinot Meow made from beet juice and infused with catnip. He did this so you could enjoy a glass of Vino with your Gato. Your welcome.
More Reasons To Celebrate
Robert Semrow, our Pet World Insider actually found '5 October Holidays for Your Pet.' Man, this kid can be creative when it comes to Listomania. Maybe some of these holidays were made up by Hallmark, or maybe your local humane organization. But, who's going to complain about more time to celebrate with our pups?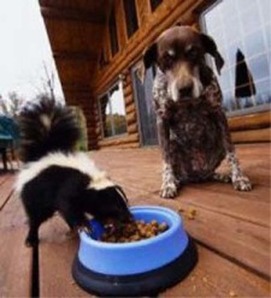 Skunked
The Animal Radio "Dogfather," Joey Villani has tips on dealing with dogs (or cats) that have been sprayed by a skunk. He says the biggest myth is that tomato juice fixes that problem. We suspect the tomato juice industry is behind this fallacy. Imagine cleaning up a house wrecked by tomato juice and the skunk smell doesn't seem so bad. Joey also says "stay away from water, as that could make the problem worse." Dawn Dish Detergent seems to be the solution, again!
Battling Fleas
No doubt the U.S. is dealing with a bad flea season. Humidity in the east and a resistance to chemical products are mostly to blame. What are your natural remedies? How are you ridding your house and pets from this nasty parasite? We have some strange and unusual methods for removing fleas and stopping the scratching. And we're betting you have some of the household items that we suggest. Would you believe that a TV set is an effective way to get rid of fleas? And it does't matter what program you're watching, although we do recommend an annoying infomercial if you want the fleas to suffer.
Furry Family Instagram Sensation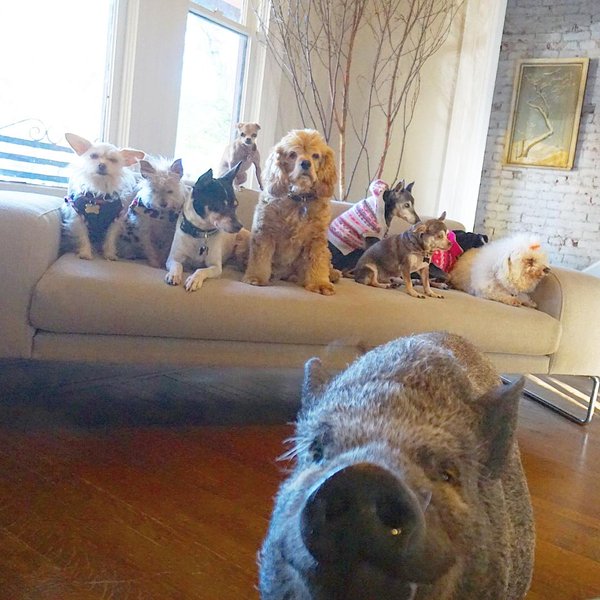 Steve Greig's Instagram account blew up after he started posting pictures of his extended family. He lives with 10 dogs, 2 ducks, 2 chickens, a rabbit, pigeons, cats, Koi fish and a pig. All were rescued. About a half-million people subscribe to his Instagram feed.
Listen to this Animal Radio® episode
Animal Radio® Show #877


I Could Pee On This
Sally Forth writer and author of I Could Pee On This Too, Francesco Marciuliano is back for more abuse. He's transcribed more poems and verse from cats. Is he a single man with a lot of cats? We'll see.
The Better To Hear You
A four-eared cat named Batman found a new home this month within hours of being put up for adoption at a Pittsburgh animal shelter. This unique cat's extra ears are the product of a recessive gene mutation, which is needed by both parents in order to reproduce extra ears.
Celeb Photographer Helps Pets
Richard Phibbs is known as a celebrity photographer to Merryl Streep, J-Lo and many more. But he's decided it's more gratifying to take picture of adoptable animals, in turn helping them find homes. He says they're also easier to work with than the celebrities or their publicists.
Google's Double-Sided Duct Tape
Google has patented a new car coat that allows pets and people to stick to it. Officials say the most injuries from being hit by a car are when the person or pet hits the ground. This coating ensures that the victim will stick to the car when they're hit, keeping them from falling to the ground. This is for real folks... Google it.
Duck Befriends Grieving Dog
Two years ago George, the dog, lost his best friend, a Labrador named Blackie. George's owner, Jacquie, said that George was overcome with grief. But then a few weeks ago a duck showed up and everything changed. The duck and dog formed an instant bond and are now inseparable, going on walks together, sleeping next to each other in the kennel and spending quiet time together when George needs a rest.
Listen to this Animal Radio® episode


**Print a $1.00 OFF COUPON for Red Barn Pet Food**
Animal Radio® Show #876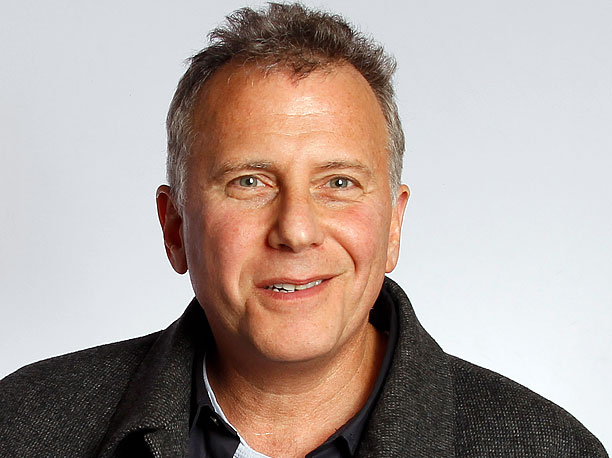 Some People Like Dog Breath
Comedian Paul Reiser is our guest as he waxes prophetically about his dog's breath and other quirky canine behaviors.
The Dogs of 9/11
Robert Semrow celebrates the dogs that were an integral part of September 11th 2001. From the search and rescue dogs to the service dogs that helped people escape from the World Trade Towers, we pay tribute to our furry companions.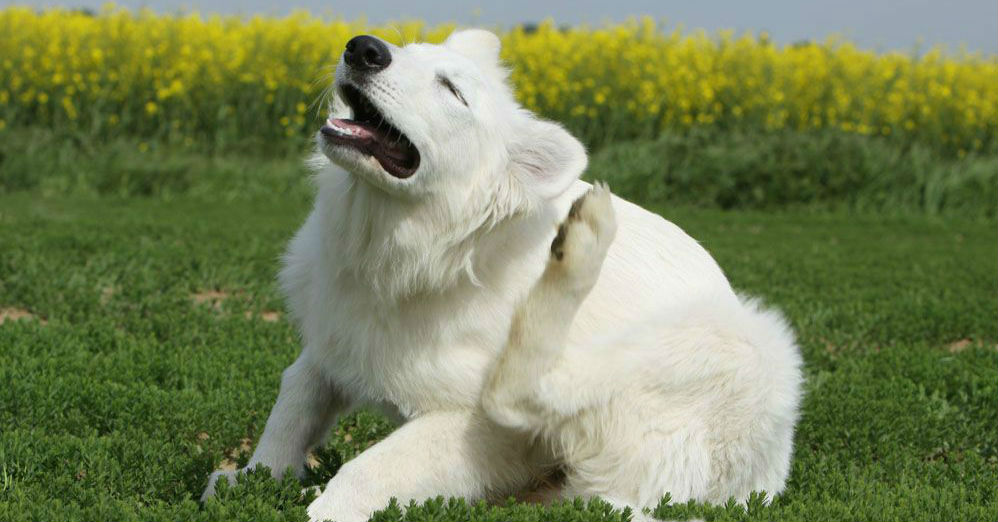 Another Bad Flea Season
We're smack dab in the middle of another troubled flea season. Many of us don't want to put harsh chemicals on our pets. Dogfather Joey Villani has some smart tips for treating your pets naturally.
Protecting Your Pets From Hawks
You might have thought that high flying hawks hunting for innocent smaller house pets down below in people's yards was an urban myth, but it does happen! In 2011 a hawk plucked two small dogs from their Boston area yard and dropped them from the sky, resulting in some pretty serious injuries. Lori Brooks will tell you what to do to avoid hawk-trouble.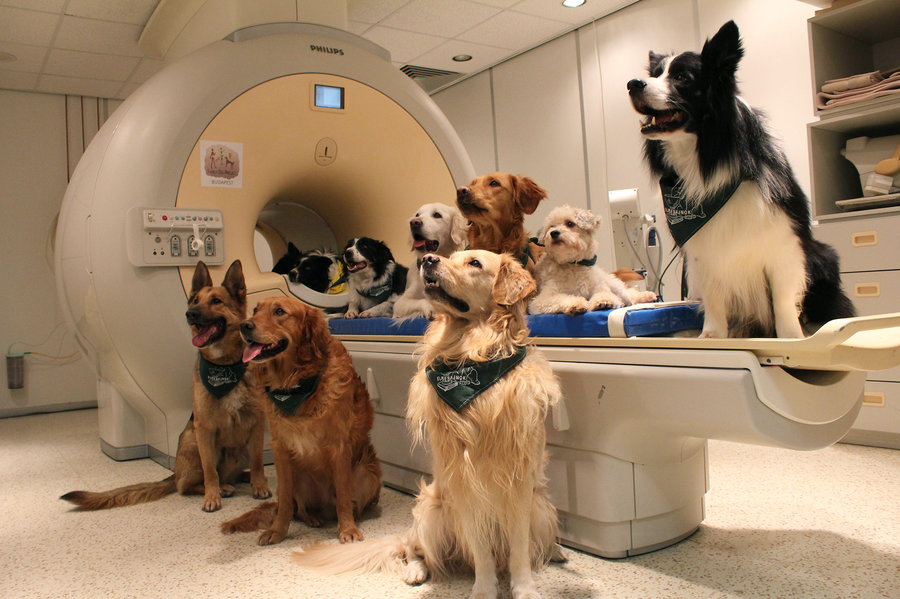 Proof That Dogs Understand Us
For all of us dog lovers this is proof of what we have always wanted to hear! The average dog has the ability to understand human speech. Scientists in Hungary claim to have found proof that dogs use both sides of their brains to understand the meaning, as well as the intonation of words, in much the same way that we humans process language.
Listen to this Animal Radio® episode

Animal Radio® Show #875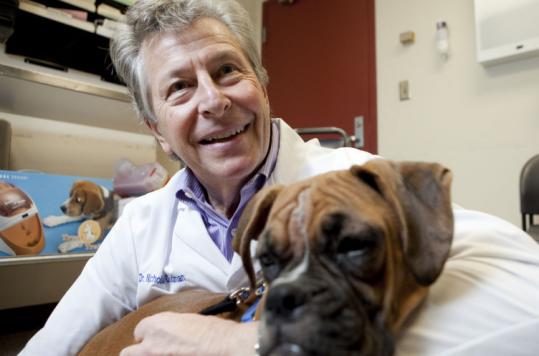 Neurotic Dogs, Compulsive Cats, Anxious Birds
Dr. Nicholas Dodman is back. He is the world's foremost expert on animal psychiatry. He'll tell us about a horse with Tourette's and dogs with Attention Deficit Disorder. He says our pets suffer from the same psychiatric maladies as humans and are often treated with the same medications.
What Country Has The Most Pets?
Who has the most pets? The United States? No, but we are in the top 5. According to a new survey of more than 27,000 people across 22 countries, pet ownership is highest in Latin America. In Russia, cats are much more popular than dogs with 57% of Russians having a kitty. Any guesses on which country takes the title of having the most pet fish?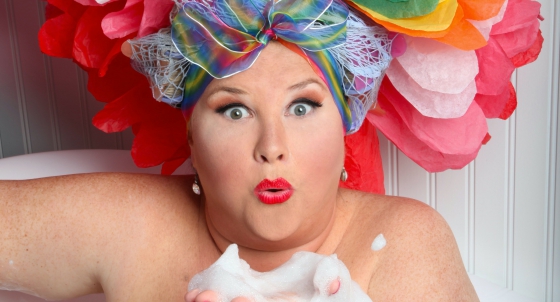 Teaching the Funny for the Furry
Comedian Christine O'Leary not only teaches comedians how to be funny, she uses her powers for the greater good. Her shows raise money to rescue dogs from Aruba. She'll tell us why comedy is like watching Mutual of Omaha's Wild Kingdom.
Best Performing Stocks Are Pet Related
Americans' attachment to their pets has fostered a $60 billion industry that is producing best-in-show stock performance. Shares of several companies that sell pet food, develop diagnostic medical tests for animals and offer veterinary care, have far outrun the many other types of stocks this year, with an average total return of nearly 35% versus around 8.3% for the S & P 500.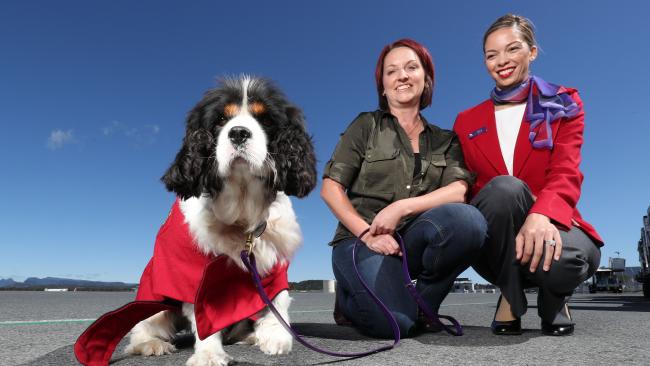 Airline Flies Rescue Pets For Free
Virgin Australia Airlines is positioning itself as the "Pet Friendly" airline and you won't believe what they're doing to back up that claim. They have offered to fly rescue dogs across the country to new owners for free! Not bad in a day and age when most airlines 'nickel and dime' you for everything.
Listen to this Animal Radio® episode

Have you downloaded the free Animal Radio App for iPhone - Android - Blackberry? It's been updated and it's better than ever.
-Ask Veterinarian Dr. Debbie White and Dogfather Joey Villani your pet-related questions directly from the app.
-Get up to the minute news and recall alerts.
-Watch videos.
-Listen to current Animal Radio show or browse archives.

-Browse our knowledge-base.
-Call us directly on the Animal Radio App Hotline.
Launch the Animal Radio App at least two-times to be entered to win weekly prizes.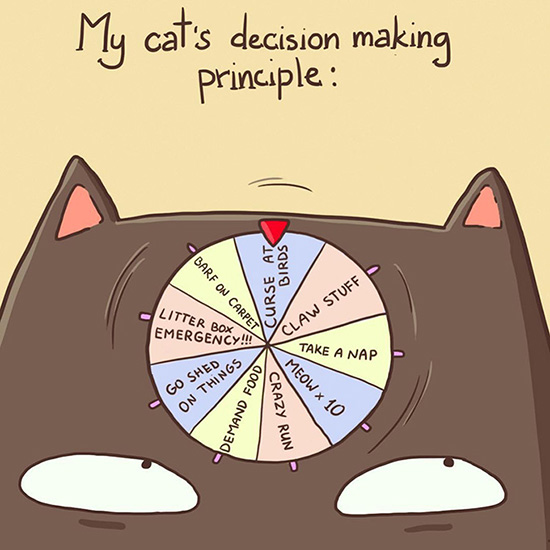 Thanks to Diara and Catsu for this incredible rendition of the average cat's thought process diagram.
Visit them at CatsuTheCat.com

Free Pets and People Drug Discount Card

You may already know how expensive pet medication can be. Especially when pet insurance doesn't cover drugs.
Animal Radio® wants to help out. We don't want any pets to go without the medicine they need.
Animal Radio® made a deal with the top pharmacies to save you up to 55%.
- The Animal Radio® Pets & People Drug Discount Card is FREE.
- It offers 15-55% discount on pet medicines or uninsured human medicines.
- It's usable at almost 60,000 pharmacies, including Walgreens, Wal-mart, Rite-Aid, Target, Costco, CVS...all the biggies!
- Card is pre-activated and never expires.
- You can learn more and print out the FREE card online HERE
Or, if you would like us to mail you a free card, send a self-addressed stamped envelope to:
Animal Radio Drug Card,
699 Paula Street,
Morro Bay, CA. 93442
Please help spread the word. Your friends will thank you.
Animal Radio® Show Highlights
Animal Radio® is on iHeart Radio!! Listen to full shows or Listen to highlights
If Your Pizza Is Too Hot - Your Turtle Can Blow On It
Brooke Barker has a funny new book called "Sad Animal Facts." Did you know a turtle breaths out its butt?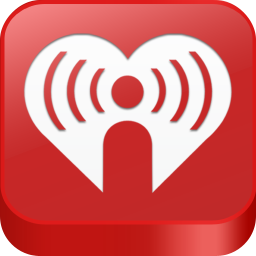 Listen Now


Misunderstood Breeds
Alan Kabel celebrates vilified dogs like Pit Bulls. He reports on a Pit Bull who is a hero.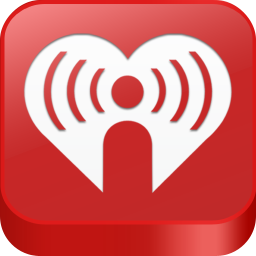 Listen Now

How Much Will Your Pet Cost You Over Its Lifetime?
A new survey unveils the real cost of raising a pet. You can even calculate your own personal animal's expenses. And would you believe the most expensive pet is not a dog or cat?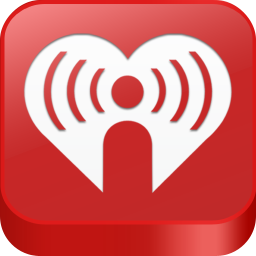 Listen Now

Free The Dolphins - UNEDITED INTERVIEW
The trainer of the TV Dolphin "Flipper," Ric O'Barry has regrets as the famous fish died in his arms. This is the full unedited interview not hear fully on-air.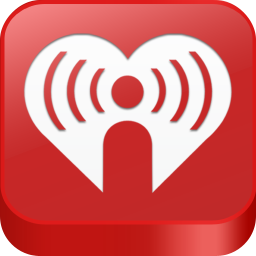 Listen Now

Pets on The Couch - UNEDITED INTERVIEW
Animal Psychiatrist Dr. Nicholas Dodman tells you about the animals that suffer from the same mental issues as humans. Have you heard about the horse with Tourettes?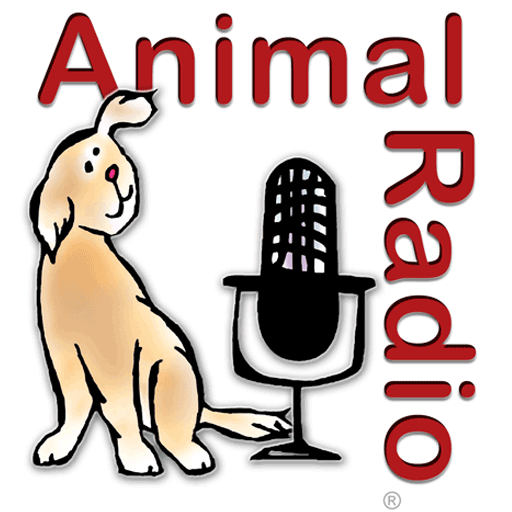 Listen Now
Comedian Christine O'Leary - UNEDITED INTERVIEW
Hear the entire unedited interview of Comedian Christine O'Leary, voted America's Funniest Lesbian. She's rescuing dogs from Aruba.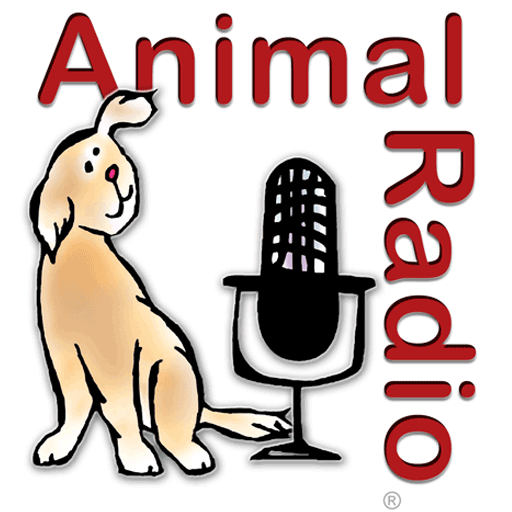 Listen Now

Tails Inc October Pet Events
Janice Gork of Tails Inc Magazine is here with the October Pet Events Calendar. Take your dogs and cats with you! Robert Semrow, our Pet Wolrd Insider has Five October Pet Holidays in this weeks Listomania.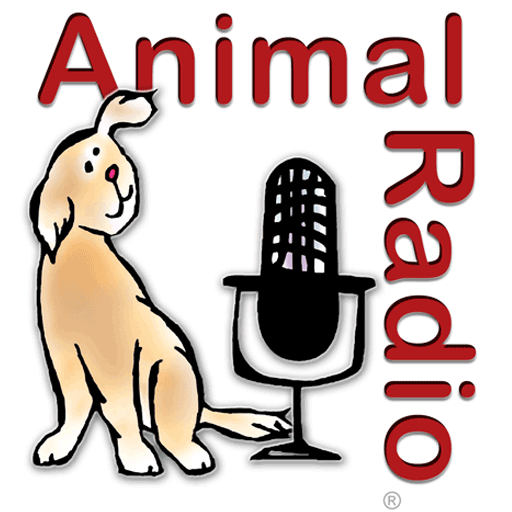 Listen Now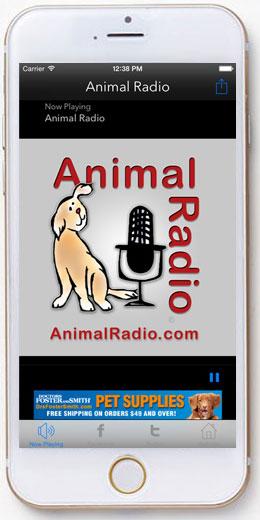 So many ways to listen to Animal Radio®. We're on 133+ AM/FM stations, the Animal Radio® App for iPhone/Android, iHeart Radio, iTunes, Stitcher, TuneIn, Spreaker and Podcast. We're available wherever you are!
The Animal Radio® APP is available for Android and iPhone. Listen on your schedule. Ask our Dream Team questions directly from the App. It's a FREE Download! It's made possible by Drs. Foster & Smith.
---


Copyright 2001-16 Animal Radio®, its logo and Animal Radio Network(TM) are registered trademarks of Animal Radio Network LLC. All rights reserved. Submissions for newsletter, programming, editorial comments and opinions may be sent to: YourVoice@AnimalRadio.com. See our website for additional information.