Animal Radio® Show #874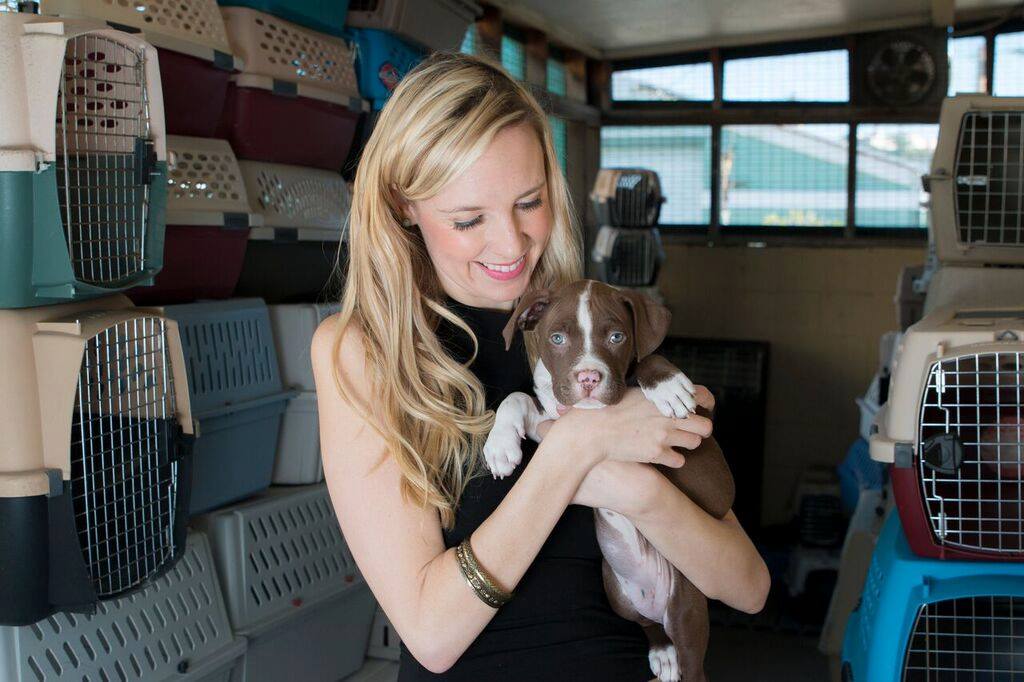 Pound for Pound
Shannon Kopp spent the good part of a decade with an eating disorder. She would eat large amounts of food and then vomit 20 times a day. No therapist, doctor, or even rehab could cure her. She didn't find relief until she met a dog.
Pet Insurance Company Fined $150,000
The Washington State's Insurance Commissioner has fined a pet insurance company, American Pet Insurance, which goes under the name Trupanion, $150,000 for violating state laws. The violations include a failure to cancel policies in a timely manner in cases such as a pet's death, after a customer no longer owned a pet and when the pet owner canceled a policy.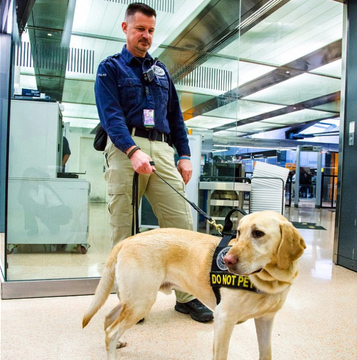 TSA Rejects
Alan Kabel tells us about dogs that were trained to work for TSA but ended up failing their certification. Now, these animals are finding new homes through a unique adoption program.
Get Your Licks on Route 66
It's time again for the 8th Annual "Get Your Licks on Route 66 Adoption Tour." Fido Friendly publisher Susan Sims is getting ready to start the nationwide journey in Los Angeles with CBS's Emmy winner Brandon McMillan.
Do Dogs Love Us or Do They Just Want Our Food?
In an experiment further investigating the relationship between humans and dogs, researchers wanted to find out if it is a true bond or a love of food. They found most dogs anticipate the praise of their owner as much or more than a food reward.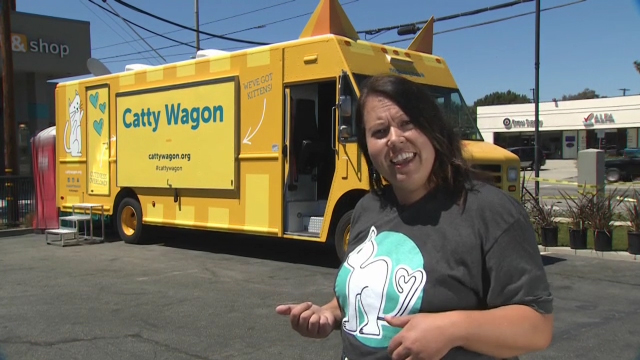 Catty Wagon
Aimee Gilbreth comes up with some pretty unique ideas to raise money for her animal welfare organization. On the heels of the successful '6 Packs & 9 Lives' calendar featuring buff men with cats, now she's unleashed the Catty Wagon, adopting felines from a converted food truck that looks like an orange kitty.
Listen to this Animal Radio® episode
Animal Radio® Show #873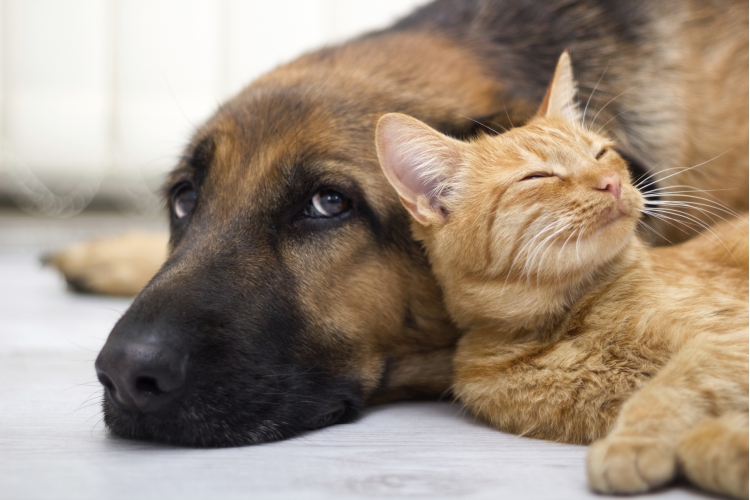 How Much Will Your Pet Cost You?
You may be surprised to learn how much your pet will cost over a lifetime. In fact, 82% guess wrong. And you'll definitely be surprised to find out what the most expensive pet is. Check out our interactive calculator and figure out how much YOUR pets will set you back.
Cooking For Your Pet
Marc Ching of ThePetRestaurant.com believes the only real healthy way to feed your pets is to cook human-grade foods for them. He'll tell us some of the ingredients that we should and shouldn't use. Listen up if your pet needs to lose a few pounds.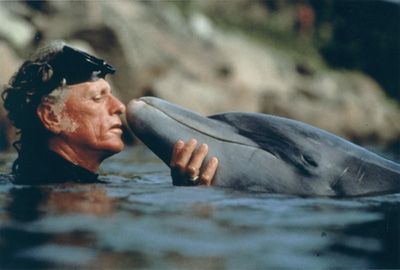 Flipper
Remember America's favorite dolphin? Ric O'Barry was her trainer. When one of the 5 Flippers died in his arms, he decided that what he was doing was wrong. Now he heads a crusade to release and rehabilitate dolphins in captivity. He'll explain why he's changed his stance 180 degrees and turned down millions to do what's right for the animals.
How Far Would You Go For Your Pet
So, just how far would pet owners go to protect their dogs and cats? Would they rescue them first in a house fire?  Would they go hungry so their furry friend could eat? 63 percent would choose their pet over their significant other and more than half would rather resort to cannibalism before eating their own pet. Lori Brooks reports on this strange but profound study.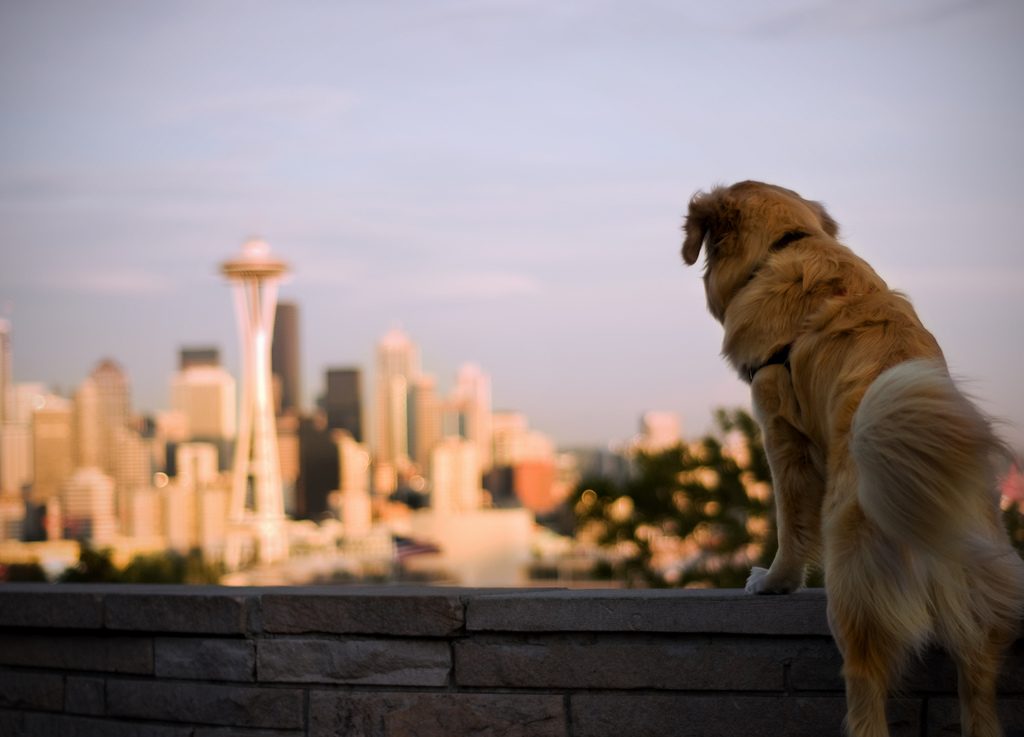 America's Pet Friendliest Cities
There's a new list out of the most AND least pet friendly cities in the U.S. thanks to Wallet Hub. The top most pet friendly city is Orlando. Now, on the flip side, the city at the bottom of the list is...well, you'll just have to listen.
Listen to this Animal Radio® episode


**Print a $1.00 OFF COUPON for Red Barn Pet Food**
Animal Radio® Show #872


Pet Friendly Retirement Communities
Watermark Retirement Communities assisted living are perhaps the first in the country to embrace pets. Founded by pet lovers, they encourage residents to bring their pets along to live with them. Staff's companion animals meet those that don't have pets. This has made a big difference in patient's disposition.
Whales Gain 200 Pounds A Day
While the book is titled Sad Animal Facts, it's hardly a sad book. Cartoons drawn by Brooke Barker unleash the unknown and curious truths behind some of our favorite animals. Did you know Turtles breath out their butt, or that Giraffes only sleep 3 hours a day?
If There Were Olympics For Animals
Pet World Insider Robert Semrow imagines a world where the Olympics were for the animals. What would the sports competitions be all about? Perhaps an animal Olympic event would unite pet lovers worldwide?
Sanctuary Wants Rapper To Pay Support For His Tiger
Rapper Tyga had a pet tiger a few years ago, but it was taken from him when authorities found out that he had no legal permits for it. The tiger was then given to an animal sanctuary. The sanctuary named Lions, Tigers & Bears, which takes care of Tyga's former tiger, says the rapper has not made any effort to help out with funds to care for the animal. It costs over $10k a year to feed it, not including vet costs and other expenses.
Choosing The Right Bra When Horseback Riding

Women and girls who ride horses, but do not wear a sports bra, could be causing undue stress to the horse, according to a study by Portsmouth University. Apparently a lot of women give no regard to what kind of bra they wear while riding. They did a survey of females who ride horses in various disciplines and found that less than one in five regularly wore a sports bra for riding even though it can lead to poor posture and musculoskeletal problems, which are sensed by the horse.
Listen to this Animal Radio® episode
Animal Radio® Show #871


Eliminating Fear of Vet Visits
Going to the Vet can be a traumatic experience for your pets. Following Animal Radio Veterinary Correspondent, Dr. Marty Becker's instructions can make the Vet actually a fun place to go. We call it Fear Free visits.
First Ever Cloned Puppy on U.S. Soil
Top Dog at Viagen Pets, Blake Russell is here to announce the birth of the first-ever cloned puppy here in the United States. While the dog is being weaned, the new guardian is watching the pup via the Internet.
Thief Unwittingly Saves Dog in Hot Car
It all began when a man left his laptop and his dog locked in his pick-up truck while he went into a local pub. It was super hot that day, but luckily for the dog, a pack of thieves were casing the street for easy to grab loot and spotted the laptop sitting on the truck's passenger seat. They smashed the window, grabbed the laptop and ran off.
Internet Outage Causes Starving Pets
The Internet of Things may be touted as the next big thing in technology, but those Internet connected solutions designed to make your life easier can cause huge problems as many pet owners recently found out. PetNet, an Internet-connected feeding service, experienced a server outage last week that left many pets hungry for hours and many pet owners very upset!
Lily And The Octopus
Steven Rowley tells us about his close relationship with Lily and how a tumor on her head eventually took her life. He's was offered one million dollars to write a cathartic book about the experience on spec. Not bad for his first major published novel.
Listen to this Animal Radio® episode
Have you downloaded the free Animal Radio App for iPhone - Android - Blackberry? It's been updated and it's better than ever.
-Ask Veterinarian Dr. Debbie White and Dogfather Joey Villani your pet-related questions directly from the app.
-Get up to the minute news and recall alerts.
-Watch videos.
-Listen to current Animal Radio show or browse archives.

-Browse our knowledge-base.
-Call us directly on the Animal Radio App Hotline.
Launch the Animal Radio App at least two-times to be entered to win weekly prizes.
Free Pets and People Drug Discount Card

You may already know how expensive pet medication can be. Especially when pet insurance doesn't cover drugs.
Animal Radio® wants to help out. We don't want any pets to go without the medicine they need.
Animal Radio® made a deal with the top pharmacies to save you up to 55%.
- The Animal Radio® Pets & People Drug Discount Card is FREE.
- It offers 15-55% discount on pet medicines or uninsured human medicines.
- It's usable at almost 60,000 pharmacies, including Walgreens, Wal-mart, Rite-Aid, Target, Costco, CVS...all the biggies!
- Card is pre-activated and never expires.
- You can learn more and print out the FREE card online HERE
Or, if you would like us to mail you a free card, send a self-addressed stamped envelope to:
Animal Radio Drug Card,
699 Paula Street,
Morro Bay, CA. 93442
Please help spread the word. Your friends will thank you.
Animal Radio® Show Highlights
Animal Radio® is on iHeart Radio!! Listen to full shows or Listen to highlights
What Happens When You're Gone
Robert Semrow chimes in with 5 Secret Things Your Pets Do When You're Gone. His pets use the hot tub.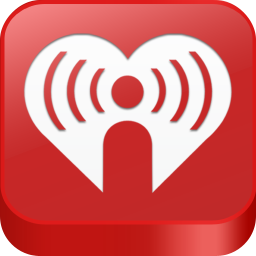 Listen Now


Why's You Should Spay and Nueter
A listener tries to figure out her cat's strange behavior. Could it be the cat isn't spayed? Do cats hurt when they're in heat?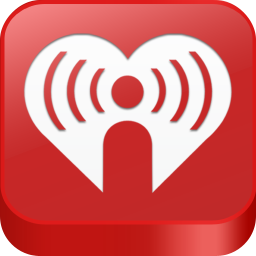 Listen Now

How Your Cat's And Dogs Can Kill You - UNEDITED VERSION
Did you know your cat's could transmit parasites that may make you crazy, schizophrenic, impulsive, and even suicidal. Your dogs could mess you up too.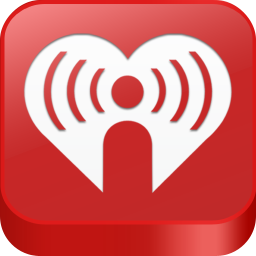 Listen Now

Goose Story
Alan Kabel visits with a Beloit man that is fighting to keep his pet geese as therapy pets.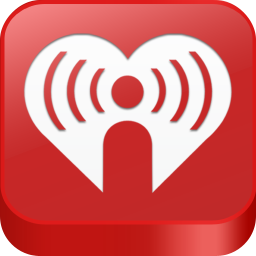 Listen Now

Flipper Trainer - UNEDITED VERSION
Hear the unedited interview with former 'Flipper' trainer Ric O'Barry. He is now trying to release all captive dolphins after Flipper died in his arms.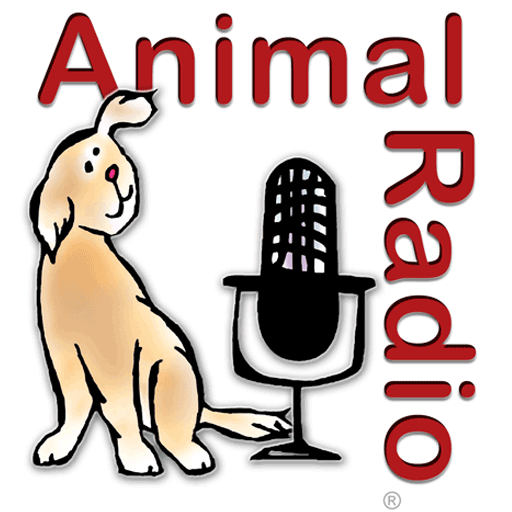 Listen Now

Dogs Cure Eating Disorder
Hear the story of Shannon Kopp, a bulimic that ate and vomited 20 times a day. She tried everything to quit, including doctors and rehab. Nothing worked until she met a few dogs.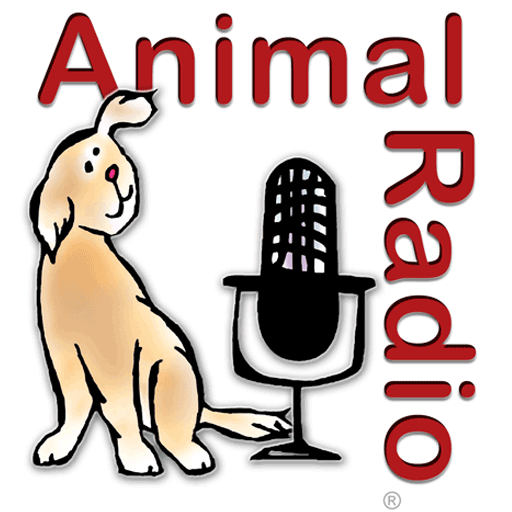 Listen Now

Tails Inc September Pet Events
Janice Gork of Tails Inc Magazine is here with the September Pet Events Calendar. Take your dogs and cats with you!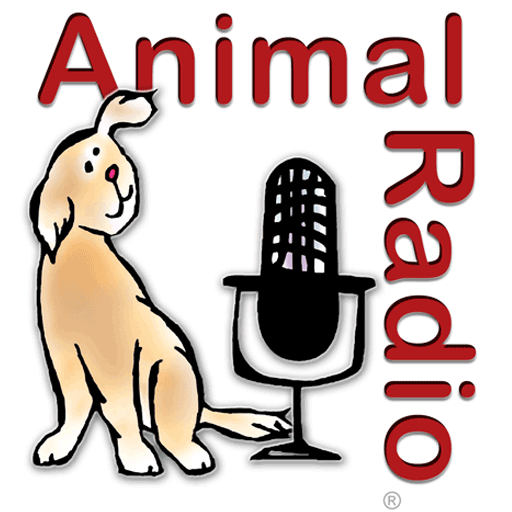 Listen Now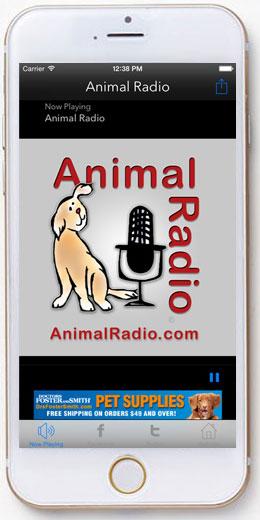 So many ways to listen to Animal Radio®. We're on 133+ AM/FM stations, the Animal Radio® App for iPhone/Android, iHeart Radio, iTunes, Stitcher, TuneIn, Spreaker and Podcast. We're available wherever you are!
Welcome to WPCG in Canton, Georgia. Now, you can also catch our weekday features on WKVA am920 in Lewiston/State College PA. at 12:05pm daily.

The Animal Radio® APP is available for Android and iPhone. Listen on your schedule. Ask our Dream Team questions directly from the App. It's a FREE Download! It's made possible by Drs. Foster & Smith.
---


Copyright 2001-16 Animal Radio®, its logo and Animal Radio Network(TM) are registered trademarks of Animal Radio Network LLC. All rights reserved. Submissions for newsletter, programming, editorial comments and opinions may be sent to: YourVoice@AnimalRadio.com. See our website for additional information.