Grab Your Pets and Join Us for a Celebration of Animals.
Now you can ask ALEXA to "LAUNCH ANIMAL RADIO."
Animal Radio® Show #1138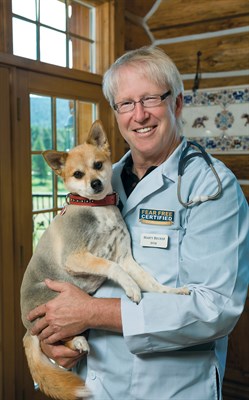 Eliminating Fear of Vet Visits
Going to the Vet can be a traumatic experience for your pets. Following Animal Radio Veterinary Correspondent, Dr. Marty Becker's instructions can make the Vet actually a fun place to go. We call it Fear Free visits.
Listen Now
Thief Unwittingly Saves Dog in Hot Car
It all began when a man left his laptop and his dog locked in his pick-up truck while he went into a local pub. It was super hot that day, but luckily for the dog, a pack of thieves were casing the street for easy to grab loot and spotted the laptop sitting on the truck's passenger seat. They smashed the window, grabbed the laptop and ran off.
Listen Now
Internet Outage Causes Starving Pets
The Internet of Things may be touted as the next big thing in technology, but those Internet connected solutions designed to make your life easier can cause huge problems as many pet owners recently found out. PetNet, an Internet-connected feeding service, experienced a server outage last week that left many pets hungry for hours and many pet owners very upset!
Listen Now
Lily And The Octopus
Steven Rowley tells us about his close relationship with Lily and how a tumor on her head eventually took her life. He's was offered one million dollars to write a cathartic book about the experience on spec. Not bad for his first major published novel.
Listen Now

Read more about this week's show.

Redbarn Naturals Mini Bully Barbells Dog Treats, Case of 75
Animal Radio® Show #1137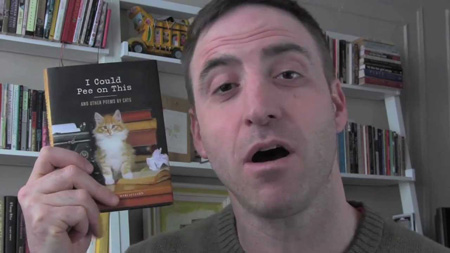 I Could Pee On This
Sally Forth writer and author of I Could Pee On This Too, Francesco Marciuliano is back for more abuse. He's transcribed more poems and verse from cats. Is he a single man with a lot of cats? We'll see.
Listen Now
The Better To Hear You
A four-eared cat named Batman found a new home this month within hours of being put up for adoption at a Pittsburgh animal shelter. This unique cat's extra ears are the product of a recessive gene mutation, which is needed by both parents in order to reproduce extra ears.
Listen Now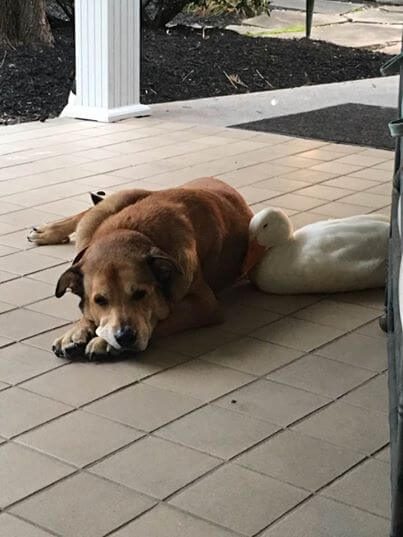 Duck Befriends Grieving Dog
Two years ago George, the dog, lost his best friend, a Labrador named Blackie. George's owner, Jacquie, said that George was overcome with grief. But then a few weeks ago a duck showed up and everything changed. The duck and dog formed an instant bond and are now inseparable, going on walks together, sleeping next to each other in the kennel and spending quiet time together when George needs a rest.
Listen Now
Celeb Photographer Helps Pets
Richard Phibbs is known as a celebrity photographer to Merryl Streep, J-Lo and many more. But he's decided it's more gratifying to take picture of adoptable animals, in turn helping them find homes. He says they're also easier to work with than the celebrities or their publicists.
Listen Now
Google's Double-Sided Duct Tape
Google has patented a new car coat that allows pets and people to stick to it. Officials say the most injuries from being hit by a car are when the person or pet hits the ground. This coating ensures that the victim will stick to the car when they're hit, keeping them from falling to the ground. This is for real folks... Google it.
Listen Now

Read more about this week's show.

Introducing Chewy Pharmacy - Free Shipping on Pet Meds!
Animal Radio® Show #1136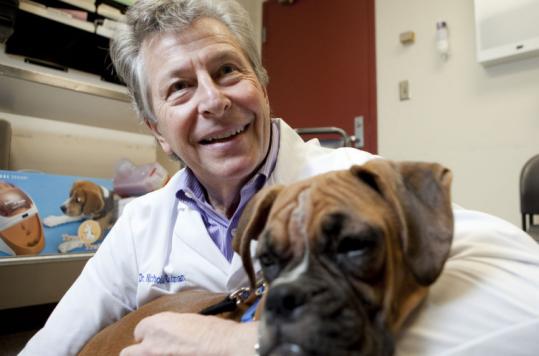 Neurotic Dogs, Compulsive Cats, Anxious Birds
Dr. Nicholas Dodman is back. He is the world's foremost expert on animal psychiatry. He'll tell us about a horse with Tourette's and dogs with Attention Deficit Disorder. He says our pets suffer from the same psychiatric maladies as humans and are often treated with the same medications.
Listen Now
What Country Has The Most Pets?
Who has the most pets? The United States? No, but we are in the top 5. According to a new survey of more than 27,000 people across 22 countries, pet ownership is highest in Latin America. In Russia, cats are much more popular than dogs with 57% of Russians having a kitty. Any guesses on which country takes the title of having the most pet fish?
Listen Now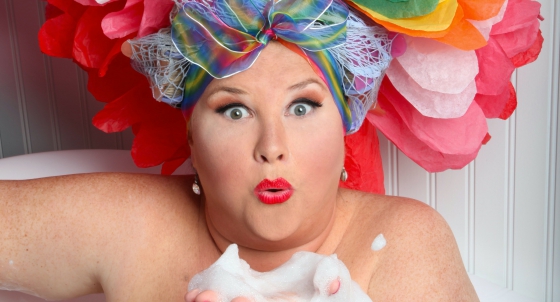 Teaching the Funny for the Furry
Comedian Christine O'Leary not only teaches comedians how to be funny, she uses her powers for the greater good. Her shows raise money to rescue dogs from Aruba. She'll tell us why comedy is like watching Mutual of Omaha's Wild Kingdom.
Listen Now
Best Performing Stocks Are Pet Related
Americans' attachment to their pets has fostered a $60 billion industry that is producing best-in-show stock performance. Shares of several companies that sell pet food, develop diagnostic medical tests for animals and offer veterinary care, have far outrun the many other types of stocks this year, with an average total return of nearly 35% versus around 8.3% for the S & P 500.
Listen Now
Airline Flies Rescue Pets For Free
Virgin Australia Airlines is positioning itself as the "Pet Friendly" airline and you won't believe what they're doing to back up that claim. They have offered to fly rescue dogs across the country to new owners for free! Not bad in a day and age when most airlines 'nickel and dime' you for everything.
Listen Now

Read more about this week's show.

Introducing Chewy Pharmacy - Free Shipping on Pet Meds!
Animal Radio® Show #1135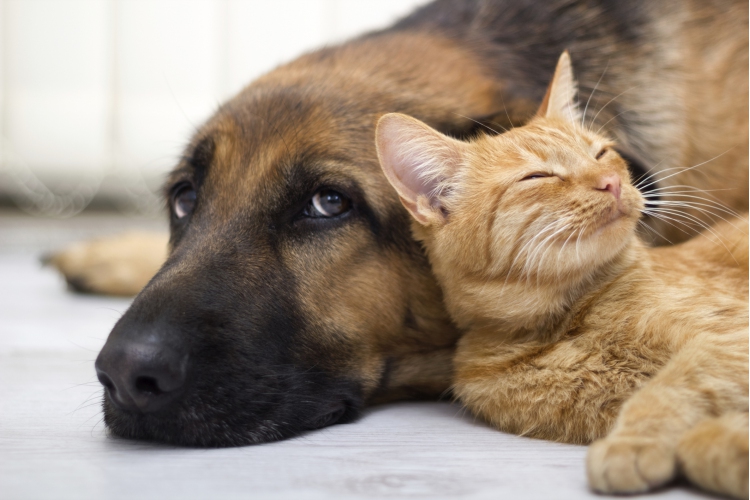 How Much Will Your Pet Cost You?
You may be surprised to learn how much your pet will cost over a lifetime. In fact, 82% guess wrong. And you'll definitely be surprised to find out what the most expensive pet is.
Listen Now
Cooking For Your Pet
Marc Ching of ThePetRestaurant.com believes the only real healthy way to feed your pets is to cook human-grade foods for them. He'll tell us some of the ingredients that we should and shouldn't use. Listen up if your pet needs to lose a few pounds.
Listen Now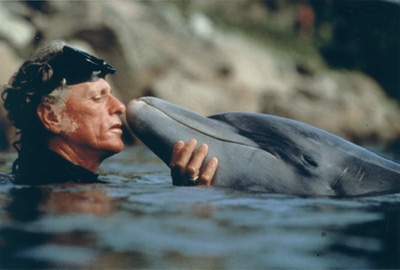 Flipper
Remember America's favorite dolphin? Ric O'Barry was her trainer. When one of the 5 Flippers died in his arms, he decided that what he was doing was wrong. Now he heads a crusade to release and rehabilitate dolphins in captivity. He'll explain why he's changed his stance 180 degrees and turned down millions to do what's right for the animals.
How Far Would You Go For Your Pet
So, just how far would pet owners go to protect their dogs and cats? Would they rescue them first in a house fire?  Would they go hungry so their furry friend could eat? 63 percent would choose their pet over their significant other and more than half would rather resort to cannibalism before eating their own pet. Lori Brooks reports on this strange but profound study.
Listen Now
America's Pet Friendliest Cities
There's a new list out of the most AND least pet friendly cities in the U.S. thanks to Wallet Hub. The top most pet friendly city is Orlando. Now, on the flip side, the city at the bottom of the list is...well, you'll just have to listen.
Listen Now

Read more about this week's show.

Introducing Chewy Pharmacy - Free Shipping on Pet Meds!
Animal Radio® Show #1134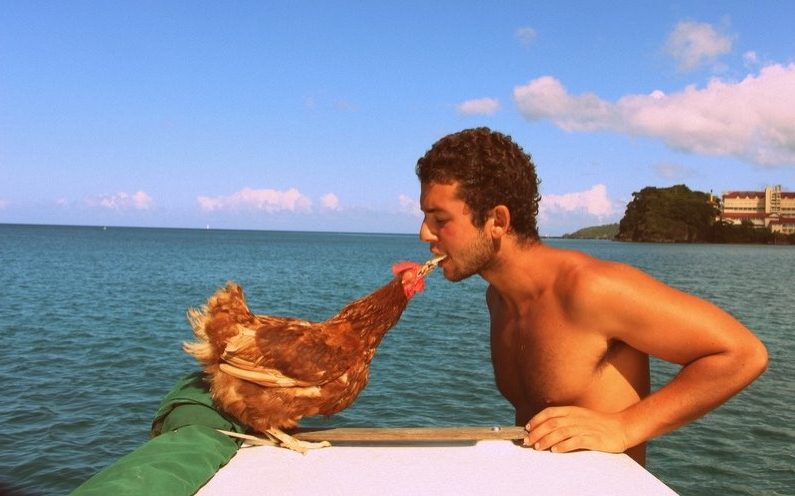 Sailing The World With A Hen
24-year-old Frenchman Guirec Soudee is sailing around the world with a strange companion, his chicken. He'll check in with us from Greenland and explain why he chose this first mate.
Listen Now
This Is Your Brain On Parasites
Science author Kathleen McAuliffe explains the link between Toxoplasma, a parasite cats can transmit, and it's potentially profound effects on humans, including schizophrenia and even suicide. Even dogs can be responsible for transmitting fatal parasites. This is not fiction. Every pet owner should be aware.
Listen Now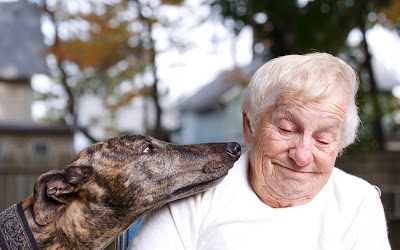 The Lick Of Death
Lori Brooks reports on a strange story about a senior that ended up in ICU after her Greyhound licked her. This cautionary tale may have you thinking twice about letting your dog lick you all over.
Listen Now
Top Pets
A new study researched all the animals that would make good pets. Believe it or not, cats and dogs are NOT even in the top 25. You may be surprised to learn what the best pet is according to this study. But you won't be able to get one in the United States.
Listen Now
Dog Car Sickness
Dr. Debbie White takes on canine car sickness. Whether your pup is scared and anxious of traveling in the car, or they actually get motion sickness, the good doctor has practical solutions for conquering the common problems.
Listen Now

Read more about this week's show.

Redbarn Peanut Butter Chew-A-Bulls Large 12" Dog Treat
Animal Radio® Show #1133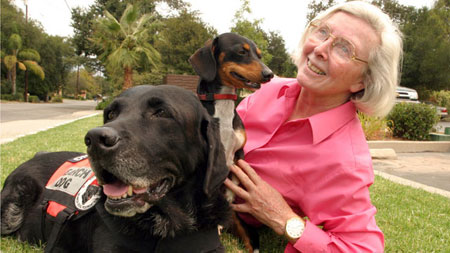 Hero Dogs
The founder of the National Disaster Search Dog Foundation, Wilma Melville shares stories of growing her nationally recognized organization by rescuing the dogs that would go on to rescue humans.
Listen Now
Pet Prenups
Many couples these days are using prenuptial agreements to decide who gets the pets in the case of a future divorce. Legal experts say the number of couples deciding who keeps pets ahead of time is growing. And, there are even free online versions of pet prenups for couples to easily sort out their plans for the future. If you've missed your chance to draw up a prenup for your pooch and worry your partner could take it away someday, there are methods to improve your chances in a canine custody dispute. Whoever takes care of the pet, took them to the vet and paid for the pet's supplies and vet bills will stand a better chance of gaining custody, especially if you can prove it in court.
Listen Now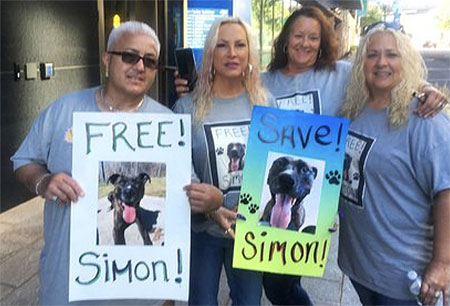 Dog On Death Row
One Connecticut family is heartbroken over their beloved dog Simon (a mixed breed) who is currently on death row & local town wants to euthanize him. Dr. David Young (Simon's Dad) tells Animal Radio that a teenage neighbor deliberately cut the fence separating their yards and illegally trespassed on Young's yard where Simon was playing. The teenager was brandishing a lacrosse stick in a threatening manner. Simon feeling threatened bit the teenager on the leg. Simon has been in City Custody over a year awaiting a court decision.
Listen Now
People Put Their Pets Health First
More than half of dog moms and dads put their pet's health above their own according to a new study. 55% of the pet parents who were interviewed said a healthy diet for their dog is of the highest importance to them. But sadly, the experts found we don't always consider the health benefits of our own food. Just a third of us consider the nutritional benefits of the food we're adding to our shopping baskets for our own consumption. And, although we shop for our pets with their health in mind, we could be doing more harm than good at home. Over a third of the dog parents admitted to feeding their fur kid chocolate and cheese, which in some cases can be extremely toxic. Only 68% claimed to know 'some' of the food items that are dangerous for dogs to consume. See our list of toxic foods.
Listen Now
...and it's the Animal RadiOlympics.

Read more about this week's show.
Animal Radio® Show #1132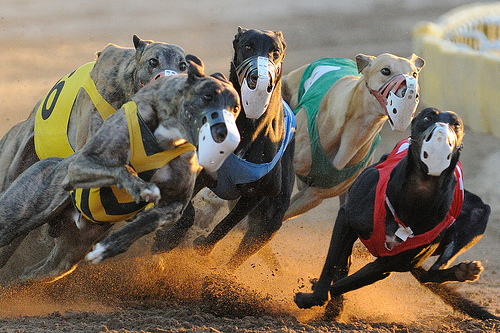 Racing Greyhounds Tested Positive for Cocaine
For the greyhounds running at Florida's dozen racetracks, a trip to the winner's circle also means a urine test. So per state regulations, the dog officially known as "WW's Flicka" submitted her sample. The results came back positive for cocaine. But a hardcore narcotic swimming through the bloodstream of an innocent pup shouldn't have been a surprise to anyone paying attention. According to state records, Flicka had already tested positive five times for cocaine this year before the latest test.
Listen Now
Give Up Your Stupid Job!
Join the folks that are giving up life's traditional path to become live-in pet sitters while traveling abroad. Watch people's pets in exchange for room and board. Trusted House Sitters' Angela Law describes what it's like to constantly be on vacation all over the world.
Listen Now
Pets Encourage Stronger Neighborhood Connections
Pet owners report stronger neighborhood social connections than non-pet owners, according to a recently published study. They were consistently more likely to report social benefits such as helpfulness, friendliness and trust between neighbors. The research adds strength to claims that pet ownership is a valuable and positive feature in community and neighborhood life.
Listen Now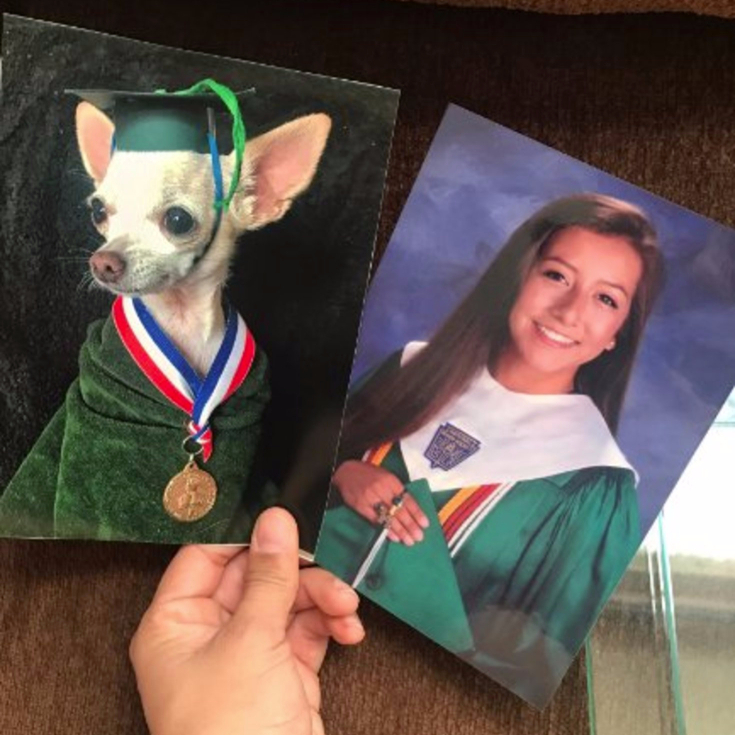 Daughter Pranks Mom With Family Photos
Marissa Hooper pranked her parents by replacing the family photos with almost identical pictures of her Chihuahua. Her mom didn't notice for two weeks, despite her fastidious house cleaning. The photos went viral and Marissa is on Animal Radio to tell us the motives behind her mayhem.
Listen Now
Dogs Understand Fairness - Or Lack Thereof
Humans and primates have a finely tuned sense of inequity. New research suggests dogs and wolves also possess a sense of fairness. A study in the journal Current Biology, shows the sense is equally strong in dogs and wolves, suggesting a sense of fairness is wired in the genes of canines. So, yes, your dogs know when you're treating one differently than another.
Listen Now

Read more about this week's show.
So many ways to listen to Animal Radio®. We're on 134+ AM/FM stations, the Animal Radio® App for iPhone/Android, iHeart Radio, iTunes, Stitcher, TuneIn, Spreaker and Podcast. NOW YOU CAN ASK ALEXA TO "LAUNCH ANIMAL RADIO." We're available wherever you are!
Listen to Animal Radio LIVE anytime with the FREE Animal Radio App for iPhone / Android. Plus, you'll get notifications anytime there is a recall or news that affects you and your pets.
---
Copyright 2001-22 Animal Radio®, its logo and Animal Radio Network(TM) are registered trademarks of Animal Radio Network LLC. All rights reserved. Submissions for newsletter, programming, editorial comments and opinions may be sent to: YourVoice@AnimalRadio.com. See our website for additional information.