Welcome to our 106th AM/FM affiliate! WHCO 1300am St. Louis, MO!!

Animal Radio® Show #696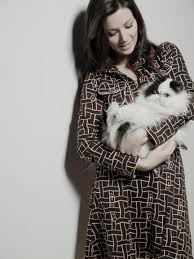 Cat Whisperer
Self-proclaimed Cat Whisperer Mieshelle Nagelschneider shares her secrets to training cats. Yes, training cats! Believe it or not, Mieshelle truly believes you can get a cat to do what you want it to do.
Cancer Odds
Believe it or not, some breeds of dogs are pre-disposed to getting cancer. Dr. Gerald Post, founder of the Veterinary Cancer Center, is back on the air with a list of breeds that have a better chance of getting certain cancers.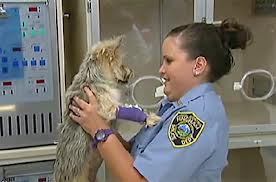 Animal Control TV
In the spirit of Reno 911, producer Joyce Fitzpatrick is developing a TV sitcom about the daily lives of Animal Control agents. Joyce has a Kickstarter campaign and has raised $30,000 to foot the bill.
Dog Makes Unplanned Trip To Ireland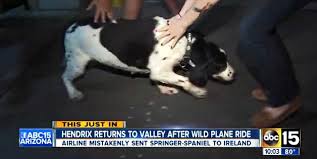 A New York woman says she was beyond upset after she found out that her dog made an unplanned trip to Ireland. It happened as Edith Lombardo-Albach was moving to Phoenix. She put "Hendrix" the six-year-old English Springer Spaniel on a United Airlines. But just seven minutes before Hendrix's flight was scheduled to land, Lombardo-Albach got a call saying the dog had accidentally been sent to Ireland instead.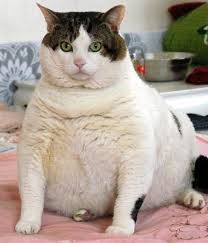 American Pets Are Obese
Obesity isn't a just a problem for Americans, it's a problem for American pets. According to the latest National Pet Obesity Awareness Day Survey conducted by the Association for Pet Obesity Prevention, over half of both dogs and cats in the U.S. are overweight.

Listen to this Animal Radio® episode
Animal Radio® Show #695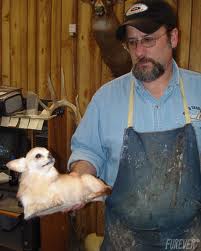 Freeze Dried Pets
Don't want to honor your dearly departed pet by burying him in the backyard or putting her into an urn? How about Freeze-drying your furry-friend in their favorite position. That's the job of Anthony Eddy. He'll tell us how he got into the business of preserving pets.
Training iPad App
Yes, there's an App for that! Train your dog to stop barking using Phillip Angert's new iPad application. When your dog barks, the iPad reacts with your pre-recorded video scolding him. If Fido is being good, the App will reward with a treat.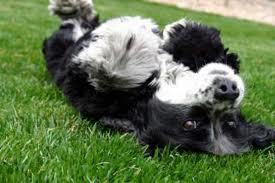 Happy Pee
Animal Radio® Dog Trainer Alan Kabel shares the truth behind submissive urination. How can a listener stop their dog from rolling over and peeing whenever he comes home from work. Re-training your dog can be a long process, especially if you're not training them correctly.
Small Dog Spinal Issues
Some smaller dogs are predisposed to spinal nerve problems that could cause your dog to limp or lift his leg. In this case, a listener's Dachshund is hopping around for no apparent reason. Dr. Debbie explains how a small injury could have big results.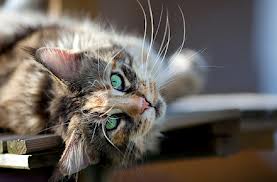 It That Time Again for Shedding
As Spring is Springing, we may notice our cats and dogs are starting to shed more. This is a natural process. However, Joey Villani has details on how you can make this years shedding not so hairy.
What's The Safest Car For You And Your Dog?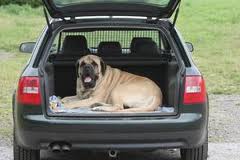 The Dodge Journey is at the top of a list of the best pet-safe vehicles for under $35,000. Car-shopping website Edmunds.com says the Journey features an in-dash cooler to store Fido's food and water. The Jeep Liberty is in the top five due to specialized pet travel gear such as crates and carriers.
Listen to this Animal Radio® episode







Animal Radio® Show #694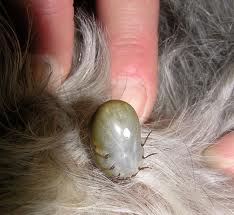 The Very Entertaining Subject of Tick Removal
It may not be the topic around the water-cooler, but tick removal can be a very important subject when your own pet gets one. Simply yanking them out could leave saliva with Lyme disease in your furry friend. Dogfather Joey Villani says put that cigarette down and listen to his tip.
More Wag, Less Bark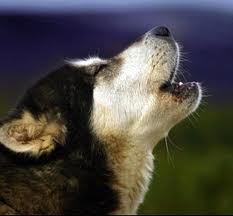 If your pup barks at everything from the mailman to a butterfly, then listen up. Dog Trainer Alan Kabel has quick and successful techniques for curbing the woof. Forget the bark collars. Alan helps you think like your dog.
Dog Shoots Man
A Florida man is recovering after his dog shot him in the leg. Greg Lanier was in his truck with his dog when his four-legged friend kicked a loaded gun to the floor. The 380-pistol went off, shooting the 35-year-old in the leg.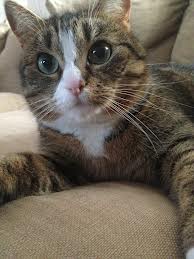 Don't Mess With Her Cat!
A woman has been accused of murdering her husband over a pet cat. The 56-year-old woman was allegedly protecting her cat when she stabbed her husband to death. This is not the first time that a woman has been accused of attacking her husband over a pet cat. In September, Texas resident Audrey Deen Miller was arrested after she allegedly shot her husband in the stomach when he threatened to shoot her cat with a pellet gun.
No Standards For Pet Travel Products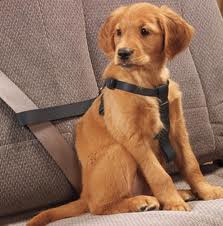 New Jersey is the first state to consider a requirement that pets be restrained in vehicles. The Center for Pet Safety conducted a pilot study that showed that "the majority of pet safety restraints currently on the market do not provide acceptable protection in a crash situation," said Michael McHale, Subaru's director of corporate communications.
Listen to this Animal Radio® episode






Animal Radio® Show #693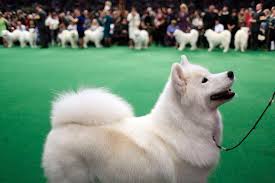 Foul Play At Westminster
There are allegations that a dog was poisoned at the world's most famous dog show. PETA is even being questioned, as they have pronounced their hatred for breed shows like Westminster. We'll find out what's going on behind the scene.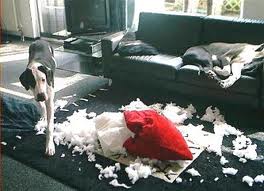 Problem Chewing
What can you do for the dog that chews on everything? This is one of the most common calls we get. It's actually a pretty simple problem to solve. Alan Kabel helps uncover the reasons dogs chew and hot to re-direct their attention to more positive behaviors.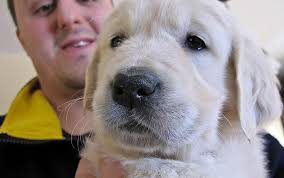 Charlie Sheen Buys Therapy Dog
There's a 15-year-old Florida girl who didn't really know much about Charlie Sheen before this, but does now. The actor wired $10,000 to Teagan Marti and her family for a therapy dog to help in her rehabilitation from injuries sustained when she plummeted 100 feet from a Wisconsin amusement park ride in 2010. "I think they should name the dog Charlie," Sheen joked.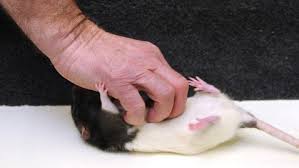 Animalwise
Just how smart is your dog or cat. I turns out that scientific research says we've been underestimating the intelligence of a lot of animals. Take the earthworm for instance. Not only considered an animal, but able to make decisions. Virginia Morell explains why rat owners should tickle their rats.
Listen to this Animal Radio® episode

Animal Radio® FREE Pets & People Drug Discount Card
SAVE NOW ON ALL UNINSURED MEDS!! For both you and your pet!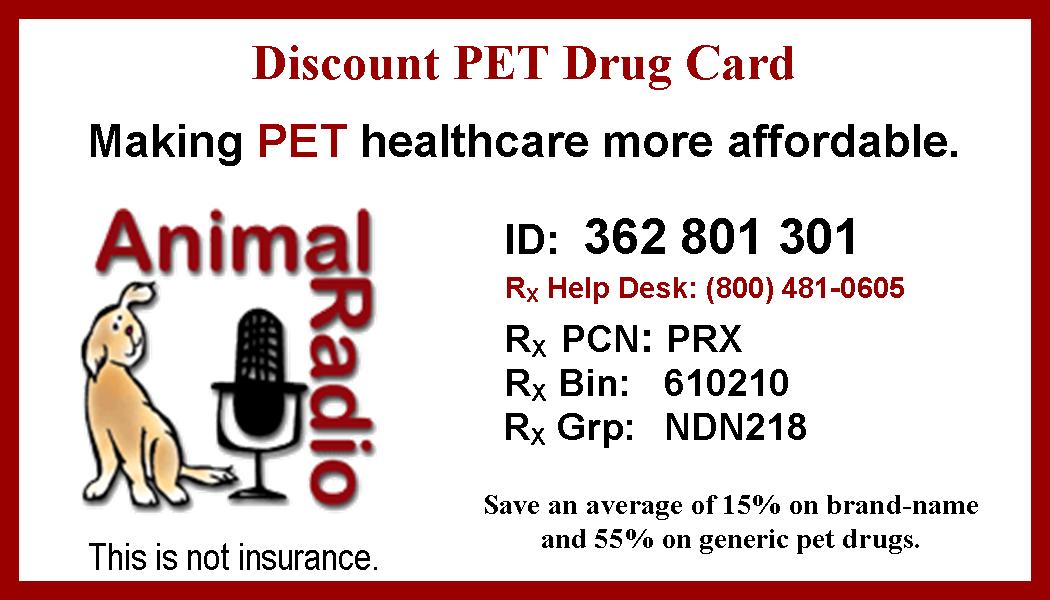 You may already know how expensive pet medication can be. Especially when pet insurance doesn't cover drugs.
All of us at Animal Radio® are doing our best to help out. After all, we're all in the same financial boat and don't want the pets to suffer because a medicine's cost is prohibitive. We made a deal with the top pharmacy benefits managers. Here's what we came up with:
- The Animal Radio® Pets & People Drug Discount Card is FREE.
- It offers 15-55% discount on pet medicines or uninsured human medicines.
- It's usable at almost 60,000 pharmacies, including Walgreens, Wal-mart, Rite-Aid, Target, Costco, CVS...all the biggies!
- Card is pre-activated and never expires.
- Great for small businesses that can't afford benefits for employees, or even your church or local Senior Center. We will gladly send you as many cards as you need.
- You can print out the FREE card online at: http://animalradio.com/Pets_People_Discount_Drug_Card.html
Or, if you would like us to mail you a free card, send a self-addressed stamped envelope to:
Animal Radio Drug Card
699 Paula Street
Morro Bay, CA. 93442
Please help spread the word. Your friends will thank you.
Print Your Free Drug Discount Card



The NEW Animal Radio® APP is available for

Android and
iPhone! Get it NOW! Free Download.

Ask the Animal Radio® Dream Team
Listen to Animal Radio® LIVE every Saturday at noon eastern and Sundays at 5pm eastern on XM ch. 166 (America's Talk) or on any of the 106 AM-FM radio stations. Call with your questions toll-free 1-866-405-8405 or email yourvoice@AnimalRadio.com


Inappropriate Urination
Sujin: We have three cats, all of whom are about 8 years old, and are expecting our first child in June. We've noticed that the two male cats have begun peeing inside the house. We think this first started during the holidays, when we were away for a few days. We had a cat sitter come by once a day to feed them.
They are even so bold as to pee in front of us. We've been trying to clean up the pee by using Natural Wonder. The smell when we enter our house is horrible.
Any hints for how to correct our cats' behavior?

Dr. Debbie: There are a lot of different triggers for inappropriate urinating, so I need a bit more information first....Do cats go outdoors at all? Are all 3 cats spayed/neutered? How many litter boxes in home and where are they located? Where are cats urinating- on walls, beds, carpets? What variety of cat litter do you use- scoopable/pine/clay litter?
Sujin: All three cats go outside and are spayed/neutered. Only one cat uses the litter box, which is located next to the cat door near the back entrance of the house. We use world's best cat litter with a little bit of clay mixed in. The cat who uses the litter box is the female cat, Bammie, who it appears is not peeing other places in the house.
We know for sure that the two male cats are urinating on the carpet. We've also seen them doing it on the computer monitor and the bathtub, so I wouldn't be surprised if they're also peeing on the walls or bed, although we haven't seen or smelled urine in either of those places.
Dr. Debbie: Well, there is good news and bad news. I'll start with the bad news... cats that go outside regularly urine mark in the great outdoors to tell other outdoor cats what is their territory. As long as you have cats going outside, you will continue to have the boys feel the need to mark the inside of their home. Very little you do inside will change this dynamic. So one option is to convert them to an indoor lifestyle and re-train to litter boxes.

If becoming indoor cats isn't in your plan, we do have some things to try to encourage indoor eliminating in desired places. The first thing is that one litter box isn't enough for your 3 cats, even though the boys go outside. It's all about options and location. For 3 cats you should have 4 litter sites in different rooms and levels of the home.

Litter substrate preferences could also be playing a role here- where do your cats eliminate outside...soil, sand? Think of what they are using now and provide it for them indoors. Fill a litter pan with potting soil or gravel. And since they are peeing on rugs inside, you can try setting up a litter box with a small bath-rug or throw rug in it. To get them interested in these indoor litter boxes, add in a litter attractant like Dr. Elsey's Cat Attract.

Other treatment options include the facial rubbing pheromone, oral medications, enzyme cleansers, deterrents, etc. If you'd like to discuss more then we can definitely talk more on air about this.

Sleepy Pee
Kathy: I heard the caller who said his dog was urinating when sound asleep. He did state he was from Pennsylvania. My dog had a similar problem. Lyme disease is rampant in PA, my dog has had it three times. One of the ways I know she needs medication is she pees in her sleep. Treat the Lyme and she is fine for months. Another way she shows she has Lyme is she starts to limp.
It is impossible to walk her without picking up ticks, and I am not walking her in fields, but along trails and roads. She picked up a tick in January. I do treat her with frontline but even that is not perfect. I think the caller should check this with his vet.
Dr. Debbie: Hi Kathy! Thank you for mentioning a lesser recognized reason for urinary issues in dogs, but definitely a cause to consider in the Pennsylvania area. Lyme nephritis could definitely be on the list of potential causes for urinary symptoms, and especially if accompanied with limping, lack of appetite, or fever.

In any case, the caller describing urine leaking should get a urinalysis done at their veterinarian since the urinalysis will screen for additional health concerns and guide their veterinarian if other tests are warranted. (ie: Lyme nephritis dogs often have a notable protein level in their urine.)

I'll mention your suggestion on the show.Thank you for tuning in and sharing your experiences.
Ask your questions of the Animal Radio® Dream Team. It's easy. Call in 1-866-405-8405 or email YourVoice@AnimalRadio.com or ask your question directly from the Animal Radio® App for iPhone or Android.






Celebrate your pets right now at AnimalRadio.com
_____________________________________________________________________________________________________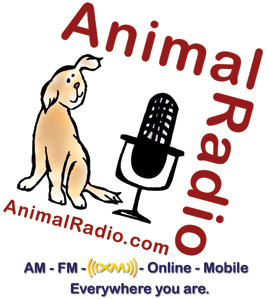 Get Animal Radio® Headlines emailed to you, or catch us on

Twitter and

Facebook.
"Like" Animal Radio® on Facebook - and win goodies for you and your pet.
Copyright 2003-13 Animal Radio®, its logo and Animal Radio Network(TM) are registered trademarks of Animal Radio Network LLC. All rights reserved. Submissions for newsletter, programming, editorial comments and opinions may be sent to: YourVoice@AnimalRadio.com. See our website for additional information.