If we're not in your city, you can listen on the free Animal Radio App for iPhone or Android!
---
Animal Radio Show #852


A Chastity Belt For Dogs?!
Dexter Blanch considers himself quite the inventor. And he should. He's created a chastity contraption for dogs to wear. He's also thinking about designing a special dog-bra, but is too busy selling the belts to work on anything else. In fact, he was just commissioned to invent a chastity belt for camels in Dubai.
Dog-Friendly Boating
Summer means lots of outdoor fun with your dogs. Many pet-lovers will take their furry-companion on boats. This is where Jen Seitz comes in the picture. She's from the website boatsetter.com and she has tip for making your journey safer for everyone including the pets.
What's Hot? What's Not?
Animal Radio's Pet World Insider Robert Semrow reports from Global Pet Expo, one of the two major pet product trade shows in America. Robert's Listomania includes the new trends and gadgets being introduced this year.


Most Stolen Dogs
Pet theft is on the rise. Here are the stats for the most stolen dogs in America; In no particular order, these ten breeds are stolen far more than others: Chihuahua, Yorkshire Terrier, French Bulldog (some of which are then resold for as much as $4,000) and Pomeranian (resale is said to be around $3,000). Maltese dogs are also on the most often stolen pet list, as are Boston Terriers, Labradoodles, Pit Bulls, German Shepherds and the Labrador Retriever. Animal Radio News Director Lori Brooks reports the reasons for the increase in pet thefts.
Cutting Nails

Cutting your pet's nails can be a pleasant or really unpleasant task depending on your approach. It's very likely that you'll need to trim your furry-friend's nails sooner or later. Animal Radio's Dogfather, Joey Villani has tips on cutting those tips the right length without drawing blood.
Listen to this Animal Radio episode

Animal Radio Show #851


Why Dogs Are Better Than Cats!?!
New research from Manhattanville College confirms what you may suspect... cat owners are more neurotic and less happy than dog owners. Assistant Professor Katherine Bao explains the results of this study and talks about ongoing research.
Bark-n-Borrow
Liam Berkeley came up with an App that matches dogs with those that want "dog-time" but don't have enough time for a full-time pet. The spirit in the service lies in how it enables "borrowers," people who aren't fortunate to have their own dog, but would love to spend time with one whenever they have a chance. Would you trust your dog with someone suggested by a phone app?
Batman Set Made Into Birdhouses
The very "Batty" Rob Mies joins us to explain why they've cut up the Batman vs. Superman movie set and made bat-houses, signed by the actors (even Ben Affleck & Zack Snyder), to be auctioned on eBay this week.
Boston Latest to Ban Puppy Mill Sales
More than 90 cities across the country have now banned the sale of commercially-bred dogs in pet stores, while Illinois and Maine have proposed bills to ban the sale of puppies in pet stores statewide! In the latest big win for animal advocates and animals, Boston has become the latest major city to sign legislation banning the sale of commercially bred animals.
Giant Rabbit Finds Home
Atlas, a giant rabbit about the size of a terrier, has found a new home after being taken in by the SPCA last month. The rabbit's previous owner decided they could no longer care for him and the shelter spent a month searching for a proper home for the abnormally large rabbit. The new pet parent to Atlas says she feels like she won the lottery because there were hundreds of calls and emails from people all over the world who wanted to adopt Atlas. By the way, Atlas' new name is almost as long as he is. The new owner named him Axilla the Bun Binky Master Jazz Paws, but calls him Atty for short!
Listen to this Animal Radio episode

Animal Radio Show #850


Lorrie Morgan Guests
Outspoken Country Artist Lorrie Morgan is our guest. She walks the walk when it comes to the animals. From putting on fundraising concerts to helping in the shelter, she's involved with supporting her local animal welfare organization, New Leash on Life. Lorrie has pit-bulls at home and thinks they're so misunderstood.
Animal Storm Squad
Karissa Hadden chases natural disasters rescuing thousands of animals that have been injured, trapped or displaced as a result of tornadoes, hurricanes, floods, wildfires, earthquakes and other catastrophes. Her life is documented in the new NatGeo Wild television show, Animal Storm Squad.
Lessons From A Blind Kitty
Homer was a blind, black cat that never knew sight. His owner, Gwen Cooper realized this precious ball of fur was filled with lots of life-lessons. Gwen's second book about Homer will leave you delighted to have shared in his journey through words. She'll talk about the impact of handicapped pets in her life.
Rescue Dogs Become "Ball Boys" at Tennis Tournament
Four shelter rescue dogs were employed as "ball boys" at the Brazil Open Tennis Tournament. It was a brilliant move on the part of Brazilian dog lovers who trained them to feel at home on the tennis court by getting them used to the noise of the crowds and the high speed of the balls.
Doggy Dentist Fits Dogs with Braces

A Michigan veterinarian has earned the title of "doggy dentist" for his practice of fitting dogs with braces and performing root canals. Dr. Jim Moore says while it may be unusual to see a dog wearing braces, he stresses the importance of animals' dental health and says, "Orthodontia in pets is normally not for aesthetic purposes, but because of health concerns."
Listen to this Animal Radio episode
Animal Radio Show #849


Pigs As Pets
The very charismatic Debra Jo Chiapuzio is back to tell us about life with a pet pig. She says her dog thinks the swine is a yummy-treat. If you've ever considered a pig for a pet, you must hear this interview. Debra, who is responsible for creating the Emma Zen Organization, raised funds to supply local fire departments with pet-oxygen masks. Now she's behind the "Food Train" to help rescued pigs.
Blue Buffalo May Owe You Money
If you've ever bought Blue Buffalo 'so-called' line of natural pet food, a $32 million lawsuit settlement means the pet food maker may owe you money! Blue Buffalo reached the huge settlement over claims that its products were free of by-products and didn't contain corn, wheat, soy, artificial flavors, colors or preservatives. Laboratory testing showed otherwise, which lead to charges of mislabeling and false advertising and a class action suit. Blue Buffalo digressed by denying wrongdoing and blames a former supplier for the issue. If you happen to still have a receipt, you can get up to a 10% refund. But even if you don't have a receipt you can still get $10.
Living In A Bathtub for 30 Daze

Danielle Daals left her family in New Zealand to sit in a bathtub for 30 days in front of the Miami Seaquarium. Of course she has a good reason. She wants people to know that Lolita the Killer Whale lives in the smallest tank in the United States. We talk to her about halfway through her publicity stunt.
Protective Order Protects Pets of Domestic Abuse
A new federal bill in search of Congressional support could be passed to protect both animals and people. The Pets and Women's Safety (PAWS) Act will make it a crime to cross state lines to commit an act of domestic violence on a pet. The program would also provide support for animal shelters that offer space for the pets of people fleeing domestic violence.
Cat Trapped In Woman's Body

Nano, as she likes to be called, claims she was born in the wrong species and that she's actually a cat trapped in a human body! She says her personality and psychological features prove that she is more feline that human because she prefers walking around on her hands and knees to standing on two legs, and likes to sleep in sinks and wind mills, despite her adult size. She also claims she possesses a slew of catty characteristics like ultra-sharp hearing, laser night vision and fierce aversions to both dogs and water. The clincher that Nano is really a cat is seen in her You Tube video in which she says, "It's also obvious that I'm a cat when I start purring and meowing . . . Sometimes I hiss when meeting dogs in the street."
Listen to this Animal Radio episode
Have you downloaded the free Animal Radio App for iPhone - Android - Blackberry? It's been updated and it's better than ever.
-Ask Veterinarian Dr. Debbie White and Dogfather Joey Villani your pet-related questions directly from the app.
-Get up to the minute news and recall alerts.
-Watch videos.
-Listen to current Animal Radio show or browse archives.

-Browse our knowledge-base.
-Call us directly on the Animal Radio App Hotline.
Launch the Animal Radio App at least two-times to be entered to win weekly prizes.
Free Pets and People Drug Discount Card

You may already know how expensive pet medication can be. Especially when pet insurance doesn't cover drugs.
Animal Radio wants to help out. We don't want any pets to go without the medicine they need.
Animal Radio made a deal with the top pharmacies to save you up to 55%.
- The Animal Radio Pets & People Drug Discount Card is FREE.
- It offers 15-55% discount on pet medicines or uninsured human medicines.
- It's usable at almost 60,000 pharmacies, including Walgreens, Wal-mart, Rite-Aid, Target, Costco, CVS...all the biggies!
- Card is pre-activated and never expires.
- You can learn more and print out the FREE card online HERE
Or, if you would like us to mail you a free card, send a self-addressed stamped envelope to:
Animal Radio Drug Card,
699 Paula Street,
Morro Bay, CA. 93442
Please help spread the word. Your friends will thank you.
Animal Radio Show Highlights
Animal Radio is now on iHeart Radio!! Listen to full shows or Listen to highlights

Jobs That Bite
Jeremy Brandt from Nat Geo's WILD "Jobs that bite" is our special guest. He'll tell us about tattooing bears and other gutsy things he's doing.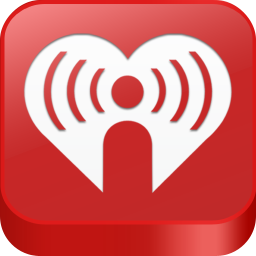 Listen Now


Another Day at the Office
Dr. Debbie has some pretty wackadoo things happening at the clinic. She spills all.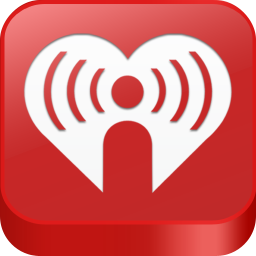 Listen Now

The Secret Sex Lives of Dogs and Cats
Dr. Debbie talks about the birds, the bees and horny dogs.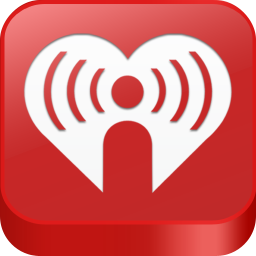 Listen Now

Why Do Iguanas Have Two Penis'
Dr. Debbie explains why the Iguana is so blessed.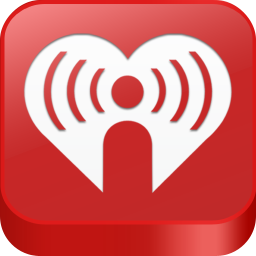 Listen Now

Human to Cat Translator
The Human to Cat translator has been invented and the entire Dream Team must chime in, or else.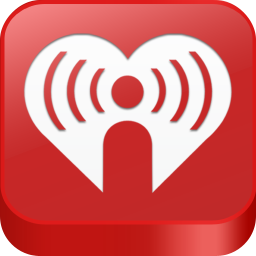 Listen Now
TailsInc April Pet Events Calendar
Janice Gork delivers the monthly pet events calendar.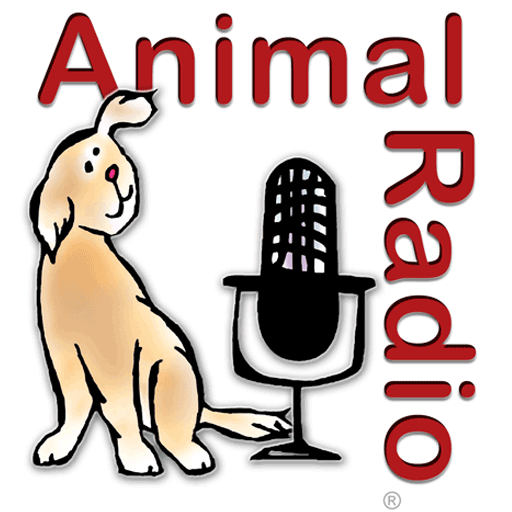 Listen Now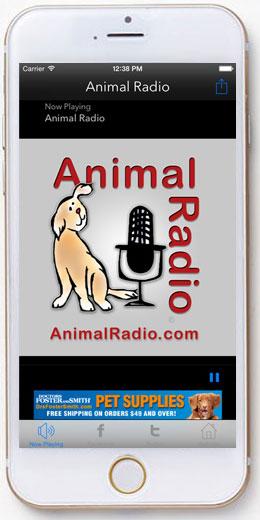 So many ways to listen to Animal Radio. We're on 131+ AM/FM stations, the Animal Radio App for iPhone/Android, iHeart Radio, iTunes, Stitcher, TuneIn, Spreaker and Podcast. We're available wherever you are!

The Animal Radio APP is available for Android and iPhone. Listen on your schedule. Ask our Dream Team questions directly from the App. It's a FREE Download! It's made possible by Drs. Foster & Smith.
---


Copyright 2001-16 Animal Radio, its logo and Animal Radio Network(TM) are registered trademarks of Animal Radio Network LLC. All rights reserved. Submissions for newsletter, programming, editorial comments and opinions may be sent to: YourVoice@AnimalRadio.com. See our website for additional information.