Animal Radio® Show #661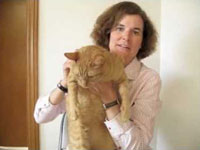 Comedian Paula Poundstone Guests
There's no question that Paula Poundstone loves animals. She has a bearded dragon, 16 cats and 1 ant in her ant farm. When people ask how she got 16 cats, she says she had 15 and then she added one. She not only will make you laugh, but we also have tickets for her U.S. Perpetual Tour.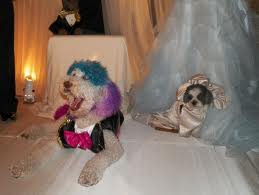 The World's Most Expensive Pet Wedding
Wendy Diamond was proud to host the most expensive pet wedding according to Guinness. All in all, over $178,000 so two dogs could live in wedded bliss. She shares all the juicy details including what happened on the honeymoon.
Hypo-Allergenic Dog Is All "Hype"
Sorry, allergic dog lovers. A new study published in the Journal of Allergy and Clinical Immunology claims that "hypoallergenic" canines had more allergy-causing protein in their fur than did dogs without the label.
Infants Raised With Cats And Dogs Are Healthier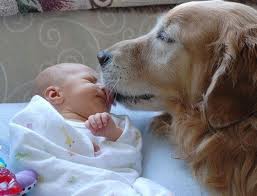 A recent study found that babies who lived with a dog were less likely to develop breathing problems and infections. The study found infants that were raised in a dog-friendly home were subjected to fewer weeks spent with a cough, ear infection and runny nose. In addition, they required fewer antibiotics compared to infants raised in a dog-free home.
Public Outcry Over Dog's Euthanasia
Despite a global outcry from animal rights activists, a dog was put to sleep in Belfast, Ireland, because city officials said it looked like a pit bull. The 7-year-old pug-nosed dog, Lennox, was at the center of two-year legal battle. Pit bulls are illegal in the United Kingdom. Lennox's owners argued he was not only 'not dangerous'--he was not even a pit bull.
Listen to this Animal Radio® episode





Animal Radio® Show #660


Doris Day Hangs With Animal Radio®
The legendary actress and singer, Doris Day spends a great deal of time tending to her two animal organizations. She tells us how she's using monies to save creatures all around the world and in our own backyard.
Ever Been Called A "Bird-Brain?"
What was once considered an insult now is actually a compliment! Birds are much smarter than you might think. They have learned a lot from humans too. Crows will use a piece of bark to wind-surf. And that's just the beginning of what we are starting to understand about our feathered friends. Dr. John Marzluff shares his research with you.
When Pigs Fly €" The Time Is Now!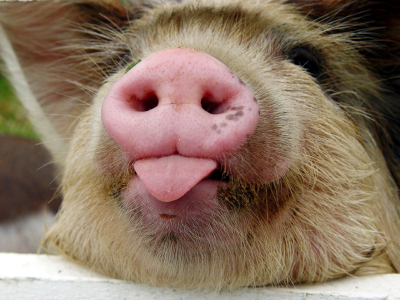 To those terrified travelers who say, "I'll get on a plane when pigs fly," maybe you can start packing now. The Department of Transportation has drafted new guidelines that would allow animals, including exotic pets such as miniature horses, monkeys, and yes, pot-bellied pigs on commercial flights - if they're used for "emotional support" by their owners.
Pets Grieve For Humans and Other Animals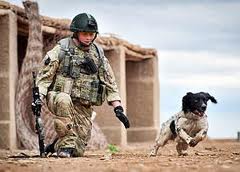 Jon Tumilson's dog, Hawkeye, was an important part of his life. And, as it turns out, Tumilson was an important part of Hawkeye's life. After the Navy SEAL was killed in Afghanistan, Hawkeye's reaction to his owner's death generated a lot of buzz. Grief is one of the basic emotions dogs experience. Dogs also feel fear, happiness, sadness and anger, as well as possessiveness.
Bring Your Pup To Dog Friendly Vacation Spots
Need a vacation but can't bear to part with your precious pup? Kelly Carter has tail-wagging destinations in Aspen, Colorado, Boston, Massachusetts, Del Mar & Los Angeles County, California. There's just no reason to leave your furry-companion at home anymore.
Listen to this Animal Radio® episode



Animal Radio® Show #659



Joy Behar Guests
She has strong opinions, especially when it comes to letting her pets in bed with her. The View's Joy Behar is our special guest and she tells all about her furry family. She's a talented comedian and writer, and she couldn't care less what trainers say about sleeping with your dog. She loves it!
Recalled Food Contains Plastic
Mars Petcare has announced a recall of some varieties of Pedigree canned dog food because of a potential choking risk. The recall affects only weight management varieties, was issued after the discovery of small pieces of blue plastic that entered the food during the production process.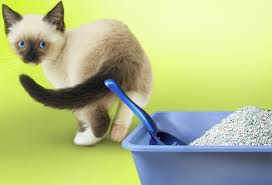 Kitty Litter Suicides
A parasite commonly found in kitty litter boxes could increase a person's risk for suicide. A new study shows the Toxoplasma Gondii parasite causes changes in the brain of an infected person that make them more likely to attempt or commit suicide.
Blankets of Love
Eileen Smulson is the Top Dog and "Blankets of Love," a non-profit that collects items needed to make homeless animals more comfortable and ultimately more adoptable.
Losing Weight While Walking Your Dog
Janine Lechuga was overweight until she invented a multi-tasking leash that counts your calories burned when you walk. She's lost 50 pounds and has created a great new pet product too.
Listen to this Animal Radio® episode




Animal Radio® Show #658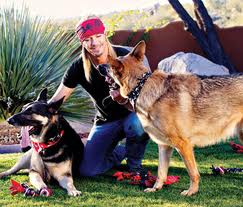 Bret Michaels Guests
What does a big rock star do after his reality television series? Well, he designs a line of pet toys and clothing, of course. That's exactly what pet-loving rocker Bret Michaels has done. He share with us what led up to this moment and how dogs helped him recover from a brain hemorrhage.
Tori Spelling Has A Passion For Fashion -- And So Does Her Pet Chicken!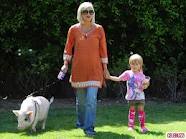 Expecting her fourth child with husband Dean McDermott, the actress and reality star, 39, is no stranger to donning chic vintage looks, and Spelling says she's dressing one of her family members the same way. No, not 4-year-old daughter, Stella -- her pet chicken, Coco! "I call her a pocket chicken because she loves to be held and go places with me." A silkie bantam chicken, Coco has quite the wardrobe thanks to Spelling and her crafting skills. "I make her outfits to mimic my vintage dresses." The family also has a pet pig named Hank, who Spelling says sleeps in bed with her and McDermott.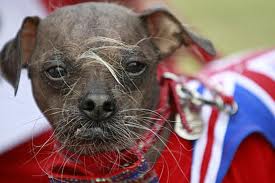 Mugly The Ugly!
An eight-year-old Chinese crested named Mugly is receiving the dubious honor of being the world's ugliest dog. Mugly took first place in the 24th World's Ugliest Dog Contest. The competition is held annually at the Sonoma-Marin Fair in Petaluma, California. Mugly beat out 29 other competitors. The first-place winner receives a trophy and a thousand dollar prize.  
The Dangers of Flea Treatments
When an Animal Radio® listener called in after two of his cats died after using a spot-on flea treatment, Dr. Debbie investigates and has the lowdown on just how dangerous these drugs can be if not used properly.

Listen to this Animal Radio® episode



Animal Radio® FREE Pets & People Drug Discount Card
SAVE NOW ON ALL UNINSURED MEDS!! For both you and your pet!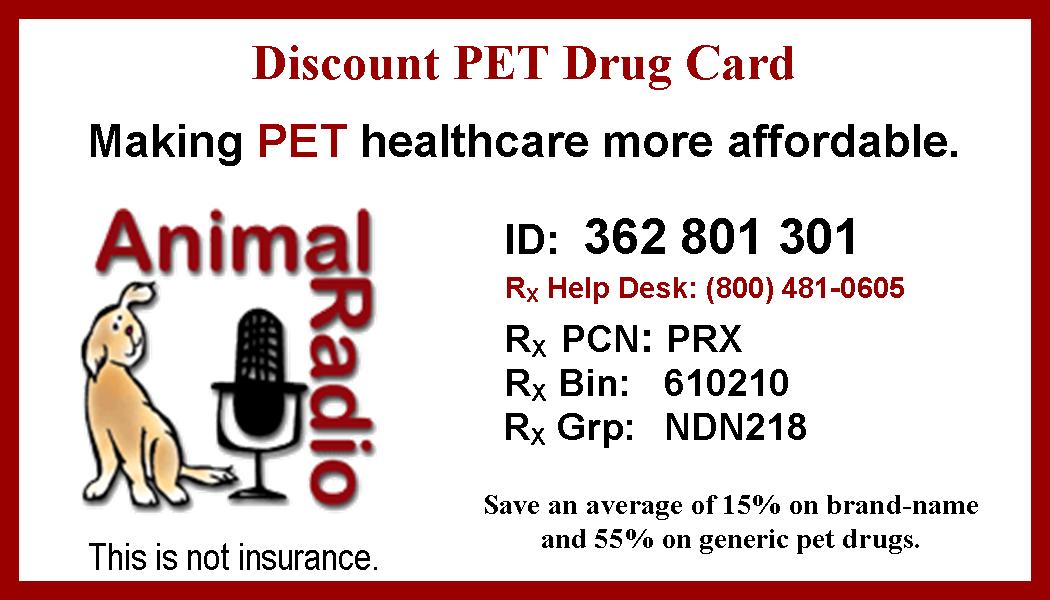 You may already know how expensive pet medication can be. Especially when pet insurance doesn't cover drugs.
All of us at Animal Radio® are doing our best to help out. After all, we're all in the same financial boat and don't want the pets to suffer because a medicine's cost is prohibitive. We made a deal with the top pharmacy benefits managers. Here's what we came up with:
- The Animal Radio® Pets & People Drug Discount Card is FREE.
- It offers 15-55% discount on pet medicines or uninsured human medicines.
- It's usable at almost 60,000 pharmacies, including Walgreens, Wal-mart, Rite-Aid, Target, Costco, CVS...all the biggies!
- Card is pre-activated and never expires.
- Great for small businesses that can't afford benefits for employees, or even your church or local Senior Center. We will gladly send you as many cards as you need.
- You can print out the FREE card online at: http://animalradio.com/Pets_People_Discount_Drug_Card.html
Or, if you would like us to mail you a free card, send a self-addressed stamped envelope to:
Animal Radio Drug Card
699 Paula Street
Morro Bay, CA. 93442
Please help spread the word. Your friends will thank you.
Print Your Free Drug Discount Card

Animal Radio® Headlines

Owners of Dead Pets Sue Makers of Dog Treats
Dog owners in eight states who believe contaminated chicken jerky treats from China sickened or killed their pets are banding together in a class-action lawsuit against Nestle Purina, the maker of two popular brands of the canine snacks, and several mega-stores that sell them.
They are suing just as Food and Drug Administration officials have refused to release results of inspections of Chinese plants that make the jerky treats blamed for at least 1,000 illnesses and deaths in U.S. pets.
"I don't have any new information," FDA spokeswoman Tamara Ward said in an email to NBC News.
The inspections were expected to shed some light into what toxins may have caused pet problems ranging from nausea and vomiting to kidney failure. Despite repeated tests, the FDA has identified no problems with Chinese-made chicken jerky treats.
In a letter dated July 5, FDA officials denied entirely an msnbc.com public records request for results of the February inspections of treat plants, saying release would violate rules protecting trade secrets and confidential commercial information and that it could also interfere with enforcement proceedings.
The lawsuit filed in federal court expands an April complaint by Dennis Adkins, 57, of Orland Park, Ill., who said his 9-year-old Pomeranian, Cleo, died in March after eating Waggin' Train "Yam Good" dog treats produced by Nestle Purina Pet Care Co.
It adds six pet owners in states from coast to coast who are suing not only the treat maker, but also Wal-Mart, Target and Costco, three big retailers that sell the products.
And it seeks to join with a lawsuit filed in federal court last month by a Connecticut family who believe their two Boston terriers, Max and Toby, died after eating chicken jerky treats they didn't realize were suspect.
"Toby was falling over and crying out in pain and we would give him another treat because we thought we were doing something nice for him because he was hurting," said Philip Mawaka, 69, a Hartford, Conn., pastor whose wife, Elizabeth, is named as the plaintiff.
"We believe the claims made in the suit to be without merit and we intend to vigorously defend ourselves," said Keith Schopp, a spokesman for Nestle Purina and Waggin' Train. "We can say that Waggin' Train products continue to be safe to feed as directed."
Three top brands of chicken jerky treats were among those most recently cited by pet owners and veterinarians in complaints of harm, FDA records obtained by msnbc.com showed. They included Waggin' Train and Canyon Creek Ranch, brands produced by Nestle Purina, and Milo's Kitchen Home-style Dog Treats, produced by the Del Monte Corp.
Import data compiled by the firm ImportGenius showed that Waggin' Train and Canyon Creek Ranch treats are produced and supplied by JOC Great Wall Corp. Ltd. of Nanjing, China.
The NEW Animal Radio® APP is available for

Android and
iPhone! Get it NOW!




China's Dog-Dyeing Craze: Once Shunned, Pet Pooches Now Embraced
The trend has since spread to the West, where dog lovers have become fans of utilizing man's best friend as fashion statement. Recently two owners of technicolor dogs told CNN's Anderson Cooper their trophy canines loved the attention they got after their extreme makeovers. One of them (the dog, not owner) was two-tone, with a chartreuse mane and red ears. But that's puppy play compared with China's converted canines, where the art of dyeing dogs to imitate beasts is taken to the extreme.
Here, deep research has gone into which breeds best mimic which beasts. For instance, the best panda wannabes are furry white Chow Chows, insists Wang Lishi at the massive Liyuan Dog Market on the outskirts of Beijing, where alleys are lined with barking canines and pet shops burst at the seams with dog paraphernalia. "With a good dye job, they look just like pandas€"until they open their mouths, and then you see their tongues are blue." Golden retrievers can successfully masquerade as tigers. With the right comb-outs, poodles and Bedlington terriers credibly imitate camels and bison.
But Wang does not approve of the trend. "It's not natural. These days even people are letting their hair go natural, without dyes. Please don't dye your dog." I point out that hair-dyeing was increasingly popular among Chinese, and that many members of the Politburo Standing Committee dye their hair jet black. Wang shoots back, "Dyeing harms the dog; animals have rights, too. If you want a pet that looks like a panda, just go out and buy a panda!"
At least by Chinese standards, moreover, transforming your pooch into a panda can eat up a lot of time and money. The Pai Duo Get Pet Grooming Center in Beijing can do the job. "However, the dye job takes about five hours, and costs at least 600 yuan," or nearly $100, says one employee. "And you have to be extremely careful about the dyes. Human hair dye is toxic for dogs. We use only nontoxic coloring, but even so we recommend you shouldn't dye your dog more than once every six months."
What's extraordinary about the extreme dog-grooming craze is how it reflects changing cultural norms. During the enforced egalitarianism of the 1966€"76 Cultural Revolution, very few ordinary citizens owned dogs. Back then, the canine was considered a "bourgeois" pet because dogs didn't contribute to society but still had to be fed. (Cats, which caught rats, were tolerated.)
That began to change in the 1980s, when dog ownership mushroomed. But as recently as the '90s, "dog patrols" in Beijing and other cities routinely walked the streets searching for dogs without proper permits and shots. They sometimes clubbed unlicensed dogs to death right in front of their horrified owners.
Even today, dog meat€"euphemistically called "fragrant meat"€"is still consumed in many rural areas. In certain markets of southern China, live dogs are crammed inhumanely in tiny cages stacked alongside vendor stalls piled with cooked dog carcasses destined for the dinner table. Earlier this month, a Chinese animal-protection activist kneeled and kowtowed in front of a mass of slaughtered dogs in a Guangxi province market€""apologizing" to the dead animals€" to promote his campaign against the human consumption of dog meat.
In this regard, China may be unique in terms of its rich-dog/poor-dog dichotomy. But even as poor Chinese households serve up "fragrant meat" for dinner, dogs that end up with extreme makeovers should consider themselves lucky to simply wind up dyed, not dead.




A proposal to clip pet groomers a bit
SACRAMENTO, (UPI) -- A California state senator said it was time for a law to force pet groomers to initiate a volunteer certification program to keep pets safe.
"The pets are really the silent victims. They can't tell you what happens," said Sen. Juan Vargas, a Democrat from San Diego who has proposed the law to give pet owners "peace of mind," the Los Angeles Times reported Saturday.
Vargas wants the folks who shampoo the pooch and give it a fur cut to set training standards to prevent injuries at the groomer's. Besides the more common lacerations, one pet reportedly died while in the care of a groomer, the Times said.
Although voluntary, Vargas has proposed 900 hours of training. The costs of the training and of the certificate are not yet determined, the Times reported.
Groomers are concerned that the volunteer program is the first step toward a mandatory certification program or license that will be costly and time consuming.
"I want the government out of my salon. It's just a money grab," said Johnny Ray, co-owner of the Dog House in North Hollywood.
The Reason Foundation, a libertarian-oriented think tank, said California leads the nation with the number of occupations that require a license -- 177 of them, compared with a national average of 92.
"One has to ask with a budget deficit of $17 billion why is the majority party focused on Fido's hair and nail clip," said Vargas' counterpart, Joel Anderson, also a state senator from San Diego, but a Republican.






11 pet products proudly made in America
(Sandy Robins) Americans are set to spend more than $52 billion on their pets this year €" that's more than on toys, candy and jewelry combined, according to the American Pet Products Association. In doing so, pet owners are seeking out the best products that money can buy for their furry companions.
As part of our Made in America series, we are showcasing pet-centric companies that were born and bred in this country and remain fiercely territorial, ensuring their paw prints remained firmly entrenched on home turf.
Stylish accessories for pet fashionistas
In the pet world, bling and stylish accessories never go out of style. Around the Collar's custom-dyed and handmade leather collars with matching leashes and harnesses feature a wide variety of designs, from Swarovski-studded butterflies and flowers to spikes and studs with solid brass hardware to ensure they never fall off. Your cat and dogs can even have matching collars. The cat versions are manufactured with safety elastic.
"A good quality collar can last a lifetime. It's like investing in a classic handbag. We believe that old-fashioned craftsmanship never goes out of style," pet accessory designer Sharon Romero told TODAY.com. Her husband, Lalo, oversees everything at their workshop on Long Island, N.Y. ($50 to $200, www.Aroundthecollar.com).
Cat amusement playgrounds
All cats love boxes. Catty Stacks is the ultimate eco-friendly amusement center for felines made from industrial-strength, recycled, corrugated Ultraboard, which is colored with non-toxic vegetable-based inks. The boxes link to each other to form a stable structure and can be easily moved and rearranged, helping kitty stay interested. They are ideal for indoor cats that need both mental and physical stimulation. The boxes are available in five popular decorating colors to match the interior design of any room.
According to the company's Chief Stacks Officer, Frank Callari, the product is made in California and the company employs Americans with disabilities. ($14.99 per box, www.CattyStacks.com).
Let's play ball
To a dog, happiness is an indestructible ball to play endless games of fetch. Planet Dog's Orbee-Tuff"¢ Orbee Ball, made from a patented thermoplastic elastomer material, has won many awards and is manufactured in the company's Massachusetts and New York factories. Further, all leftover materials from the manufacturing process are used to create new toys, namely the company's Orbee-Tuff RecycleBALLs.
"We are proud to offer dog lovers durable, non-toxic, eco-friendly and 100 percent-guaranteed toys that are made in the USA," Stephanie Volo, Planet Dog's top dog, told TODAY.com. "We are an active participant in a number of consortiums working to strengthen the US manufacturing sector and provide more jobs for American workers."
The company's Orbee-Tuff products, treats, all-natural groom line, and Shammy are made in the USA. Only their hemp products are sourced and produced in China, under strict supervision.
The company also donates 2 percent of every purchase to their nonprofit organization, the Planet Dog Foundation, to lend a paw to canine service programs across the country and help fund the training, placement and support of dogs helping people in need. (Available in different sizes from $6.96, www.Planetdog.com).
Treehouse fun
Cats in the wild love to climb trees and survey their world, so of course indoor kitties enjoy high places too! Consequently, tall kitty condos are an excellent way to reduce stress and give cats space and privacy, mimicking what they would enjoy in the wild.
Pet Tree Houses designed by Shelley and Joe DelRocco in Sanford, Florida are all hand-crafted in the USA, integrating all the platforms around one main, uncut trunk, allowing the "flex" in the trees to keep them from tipping over while in use. Pet trees can be custom-designed to complement the interior design of your home.
"It takes a great deal of skill and craftsmanship to produce a tree like ours, and we are keeping the knowhow proudly here in the USA," said Joe DelRocco (starting at $249, www.pettreehouses.com).
Toss toys for critters
Guinea pigs, rabbits and other small critters also benefit from functional, interactive treat toys that keep them engaged. All the toys manufactured by the Greenfeather Bird Supply Company in West Hartford, Conn., are handmade from sustainable and renewable resources that are also certified organic and made in the USA. In keeping with the name, the company also makes a variety of toys for birds, too.
"Using local material means I have better quality control and peace of mind knowing that they are pesticide-free and offer small animals and birds something really healthy as well as fun," said Dena Tucker, the company's president and founder.
Typical materials used include organic apple wood chunks; natural pine cones filled with pine nuts; bamboo sticks, and hardwood beads. The toys are designed to encourage exploring and foraging and nesting. ($4.00 and up, www.smallcritterandrabbitenrichmenttoys.com).
Celebrate the dog days of summer
This is National Ice Cream month, and your pooch can celebrate this event with a healthy frozen treat. The Easy Freeze Treat kit from the Kong Company comprises a special Kong-shaped freezer tray and a bag of all-natural treat mix. Flavors include chicken soup, white cheddar cheese, juicy apple, and sweet potato and maple.
Kong was founded in 1976 in Golden, Colo., by Joe Markham, who was looking for an indestructible toy to prevent his dog Fritz from chewing on rocks. The result was the company's classic Kong toy, which is currently exported to 63 countries and recommended to owners looking to keep their pets stimulated.
"We are committed to quality; everything we make is the absolute best it can be without any corners cut, ever," said KD Frueh, president of Kong. "From the beginning we have enjoyed great support from around the USA, and it's a chief priority of ours to give back to this community."
The company also salutes military dogs serving overseas by sending them toy packages. (Available at Petco. Contact the company at www.KongCompany.com for information about other retailers nationwide. The kits are available in two sizes at $11.99 and the treat mix is also available separately).
Grill-icious and Barksters treats
Yes, dogs like to snack too, especially when they are curled up on the couch with you or enjoying family fun around the barbecue.
Grill-icious treats in turkey, chicken and beef flavors from Loving Pets are made in their New Jersey factory from 100 percent all-natural USA-sourced ingredients. With fun grill markings on them to look as if they are hot off the barbecue, they also contain antioxidant-rich sweet potato and are baked to sear in the all-natural flavor. They are soy-free, gluten-free and have no additives or preservatives.
Barksters are the doggie equivalent of chips. They are air-popped, gluten-free, and have only 11 calories per treat. Flavors include brown rice, sweet potato and alfalfa mixed with beef, chicken or liver.
"Calorie-conscious pet parents can nibble on them," said president Eric Abbey. "We take pet health very seriously and what's good for them is good for their pet parents too!" (Barksters start at $6.99, Grill-icious treats are available in different size packs starting with a 4-oz bag at $7.99, www.LovingPetsProducts.com)
Dinner is served
Evanger's, the only family-owned and operated pet food cannery in the United States, and is headquartered outside of Chicago. The company is committed to supporting local farmers, and 90 percent of their ingredients are sourced within a 50-mile radius of their plant. The ingredients are then transported to the factory with their own fleet or trucks and processed within 24 hours of being sourced.
The comprehensive range of cat and dog products do not contain any byproducts, soy, corn, or wheat. They are also gluten-free and kosher for Passover for Jewish pets. The canned foods are hand-packed into the cans at the factory and available in a variety of flavors along with a comprehensive range of dry foods. (prices vary according to size of bags and cans, www.evangersdogfood.com).
West Paw Design's dog and cat beds are manufactured from fabrics and filling created from recycled plastic bottles and hand-sewn in Bozeman, Mont.
"We are committed to helping grow our local economy by creating jobs and employing local talent to ensure every product is made with great attention to detail," president Spencer Williams told TODAY.com.
The popular bumper bed design is available in a variety of fun styles and color combinations that can be mixed and matched to blend with any interior design color scheme. Spoil your pet and place them in different rooms in the home. (Available in different sizes and priced upwards from $66, www.westpawdesign.com).
First aid for pets
Pets, just like kids, often suffer minor cuts and scrapes around the home or when out and about. Dr. Emmo's Pet First Aid is a range of products designed to take care of these everyday situations. Based on human technology to fight bacteria viruses and fungi pathogens, the products are developed by Nevoa Life Sciences and manufactured in Scottsdale, Ariz.
The Wound Care Wash works in conjunction with the Wound Care Spray Gel, working to thoroughly rinse, remove and eliminate bacteria in all minor pet wounds. The Wound Care Gel continues to clean and protect the injury throughout the healing process. The antimicrobial Ear Care Rinse breaks down and removes wax, debris, and irritants from the ear canal and can help prevent ear infections and related problems. ($12.99, www.VetDepot.com).
Beauty done right
DERMagic Skin Care for Animals, based in Seattle, was founded by organic chemist Adelia Ritchie in 2006. The company proudly displays its American loyalty with a special paw-shaped logo on its products. Their shampoos, soap bars, salves and lotions are designed to treat hot spots, scaly skin, flea allergies, dermatitis, and dry skin.
"When we started our business, it was very tempting to produce products offshore because it was so much cheaper. However, by manufacturing in the USA we are reducing our carbon footprint, and it also allows us to stand by by our guarantee that if used correctly, our products do work," said Ritchie. (The Dermagic System is sold in kits starting at $34.95. Products are also sold separately, www.DERMagic.com).




Ask the Animal Radio® Dream Team
Listen to Animal Radio® LIVE every Saturday at noon eastern and Sundays at 5pm eastern on XM ch. 166 (America's Talk) or on any of the 102 AM-FM radio stations. Call with your questions toll-free 1-866-405-8405 or email yourvoice@AnimalRadio.com

Calming My Dog During Thunderstorms
Tobi: How can I get my dog to calm down during storms? She's a border collie springer spaniel and she hides down stairs when a storm comes...
Dr. Debbie: The solution to your problem lies somewhere between two different directions to tackle this problem. First: Manage her actively fearful storm behavior and second- work to diminish her fearful response to storms in the future.

1. Dilute the noise: Turn on television or radio. Close windows and blinds.
2. Allow her a safe haven: If hiding in the basement is the worst that she does- let her find her quiet spot. Otherwise a dog kennel or dog bed placed in a quiet location is a favored getaway.
3. Try natural calming techniques: Pheromone (scent hormone) collars work naturally to help calm anxious pets. Compressive anxiety shirts (like Thundershirt) are helpful when applied on pets 30 minutes prior to storm arrival.
4. Give her a job: Ask your dog to perform an alternate behavior that she cannot do while being fearful. Provide food treats to occupy like chicken broth ice cubes or "Pupsicles", provide interactive chew toys with food rewards inside, or a favorite game of fetch.
5. Do not reward with treats or affection when fearful: Avoid attempts to soothe an anxious pet. Well-intentioned pet owners worsen noise phobias by telling dogs, "It's okay.", "You're a good girl." etc. They understand your praise for fearful, trembling behavior.

The second part is to train her to not be fearful of impending storms in the first place.
1. Purchase a CD of thunderstorm sounds & play at very low level when no storms anticipated.
2. Give her chew items and favorite toys during training.
3. Praise and reward her quiet calm behavior while playing very low level volume storm sounds. Don't reward if becoming anxious, shaking, crying, or hiding.
4.. Gradually increase volume of sound with repeated training sessions.

Phase 2 takes a lot of effort and repetition, but will give you better results than short term solutions. Overcoming deep seated phobias is challenging...just recall the definition of a phobia= an irrational fear of a thing or situation. That fear is real and sometimes overwhelming to the individual pet, even if it doesn't seem so bad to us.

Good luck with the storms- this year's wild weather has left many pets with tucked tails!


Pitbull's Prey Drive
Trisch: We have a 2 yr old pitbull who is fairly well trained in basics but has some prey drive issues (small dogs and small children are a no go) and is terrible when someone comes to the door. back in march i had him out on the bike, an offleash dog started chasing after us, i was trying to dismount the bike to have better control but only had the ball of my foot on the ground when my dog saw the other dog and took off after him the force of his pull and my body weight came down right on the edge of my tibia, smashing the tibial plateau, fracturing the tibia in 3 places and i think the fibula too, im full of plates, screws, and cadaver bone. my recovery is going slower than hoped for as i have WAY too much scar tissue around knee joint and cant bend my knee all the way. this has set our dog back quite a bit. can you help us?
Dr. Debbie: Ouch- sorry to hear about your injuries. The bad news is that you are dealing with a drive, an inherent instinct. Training and negative deterrents do little to control a dog's predatory drive. No matter how strong a deterrent, it can't overcome the drive.The best you can do is to control situations that might elicit prey drive-thru avoidance. In the accident situation you describe there is nothing that would have stopped your dog's response, the stimulus is just too strong. Just like the retrieving instinct in the Labrador retrieve, the bully breeds were bred for a purpose, and those instincts may be very strong in some individuals.

You can try to diminish his responses thru training, but I'l be honest that it's unlikely to stop him from lunging if faced with another running critter. Training would best be done through direction of a local dog trainer. You need to have your full control on his leash, while in training he can be conditioned to tolerate prey behaviors.

Hope you are on the mend!
Listen to the Animal Radio® Dream Team

The NEW Animal Radio® APP is available for

Android and
iPhone! Get it NOW!



Celebrate your pets right now at AnimalRadio.com

Get Animal Radio® Headlines emailed to you, or catch us on

Twitter and

Facebook.
"Like" Animal Radio® on Facebook - and win goodies for you and your pet.

Copyright 2003-12 Animal Radio®, its logo and Animal Radio Network(TM) are registered trademarks of Animal Radio Network LLC. All rights reserved. Submissions for newsletter, programming, editorial comments and opinions may be sent to: YourVoice@AnimalRadio.com. See our website for additional information.