Animal Radio® Show #818


The Incredible Dr. Pol
Nat Geo Wild's Dr. Pol returns to Animal Radio® airwaves with stories from his intriguing life. He'll talk about how surreal it is to see his face on comic books and a gaming app.
Saved In America
Actress Kim Sill took a camera and went undercover to show America the two biggest and nastiest lies about the pet welfare industry. She'll explain where pet stores get their animals and what the big welfare agencies, like the ASPCA, HSUS, AHA and Best Friends, do with your donations.
JFK Building Animal Terminal
JFK Airport broke ground on a new 48 million dollar terminal specifically for animals. It'll boast a canine hotel where you can board your dog for $100 a night. It includes a flat screen TV and a bone shaped swimming pool. Doc Halligan has the latest on the 178,000 square foot facility.
Crash Test Dogs Test Crates & Carriers
The latest crash test research on pet carriers and crates has been released. The Center for Pet Safety and Subaru worked together with a NASA engineer to create specially designed crash test dog dummies for the study. Fourteen products in all were tested and Lori Brooks reports on the three that performed the best.
New Regulations for Pet Store Puppies
Illinois is the first to enact laws where pet store-owners must disclose to prospective customers actual pictures of the mother of the pet for sale as well as the facility where the animal was born and raised AND the number of animals kept by that kennel. Penalties for violations of the ordinance can be up to $1,000 for the first offense.
Listen to this Animal Radio® episode
Animal Radio® Show #817
The Truth About Anesthesia Free Dental
Your local pet store may offer an Anesthesia Free Dental Cleaning. This is NOT an alternative to teeth cleaning. Doc Halligan says a real cleaning will help your pet avoid serious trouble down the line with infection of vital organs.
Movies Impacting Breed Popularity
After analyzing a number of movies released between 1927 and 2004 featuring dogs and evaluating AKC registration trends, researchers confirmed that movies definitely have an impact on breed popularity. "Lassie Come Home" was associated with a 40% increase in Collie registrations. After the remake of "101 Dalmatians," in 1996 animal shelters reported a 35% increase in the number of Dalmatians surrendered. What does this mean with the new hit movie "Max?"
NFL Player Locks Himself In Hot Car
Arizona Cardinal's Tyrann Mathieu's video for PETA is still heavily circulating online. If you haven't seen it, Mathieu is the NFL player who locked himself in a car to demonstrate the danger that dogs endure when they're locked inside a car on a hot summer day. After just a few minutes in the Arizona heat, Mathieu starts to breathe and sweat heavily.
Can Dogs Be Autistic?
Bull terriers who compulsively chase their tails may be autistic, at least that's what Dr. Nicholas Dodman, Director of the Behavior Clinic at Tufts Cummings School of Veterinary Medicine, believes. He studied the subject for years and now says that like autistic people, such tail-chasing Bull terriers may be socially maladapted, unpredictably aggressive toward others and/or may stare into space for no apparent reason. Dodman's study is the first to propose that autism may occur in dogs.
Trump Your Cat
Throughout the course of his time in public life, everyone has been wondering about Donald Trump's hair - or lack of it.  Is it a comb-over? Is it a toupee? And with his announcement that he's running for President there's a new social media trend called #trumpyourcat€¦. Here's how it works:  First, you gather up all of the lint and loose pet hair in your house then you put it on your cat's head €¦ then take a picture of your cat and post.
Listen to this Animal Radio® episode
Animal Radio® Show #816
Groomer Certification
Several high profile recent pet deaths are highlighting the possible need for government regulation of the over $6 billion pet grooming industry. Our very own "Dogfather," Joey Villani is spearheading the move towards regulation for the pet grooming industry.
The Cost of Pet Ownership
The first year of being a pet parent to a cat will cost about $1,035 and for a dog that number is $1,843 as estimated by the ASPCA. The estimates seem somewhat conservative by Animal Radio's standards.
What Vaccines Does My Pet Really Need?
Doc Halligan has the 411 on pet vaccines. Can they cause cancer? Are they really necessary? Is there a way to tell if your pet needs them or can skip them? Why are the pharmaceuticals only testing for one-year?
The Wealthiest Pets In The World

Just like people, there are some really wealthy pets in the world! The richest of them is probably not a shock to you - it's "Grumpy Cat!" Grumpy's owner has made more than 100 million dollars for appearances, modeling, book deals and ads. That's a larger net-worth than Cameron Diaz or Jamie Foxx. Also on the list is "Moose" the Jack Russell who starred as "Eddie" on Frasier, "Keiko" the killer whale, "Rin Tin Tin," the dogs who starred as "Lassie" and Virgin America spokes-dog "Boo."
Smart Pigs

According to Dr. Lori Marino, new research shows that pigs are smart as, if not smarter than, chimpanzees and dogs. The often lowly regarded swine may even have self-awareness, something our companion animals don't understand.
Listen to this Animal Radio® episode

***** 10% OFF with Coupon Code ANIMALRADIO *****




Animal Radio® Show #815
Dog Weddings
As silly as it might sound; it's the next big thing. Look for the fall release of The Dog Wedding in theaters. There is already a rush on dog wedding gowns, and with good reason. Executive Producer Jason Hurwitz will tell you why.
Should You Have Pet Insurance?
If you don't have it, you've probably asked yourself whether you should have pet insurance for when the unexpected happens. Since pets are living longer and our veterinary medicine has advanced, options for emergency treatment can be costly unless you have insurance. But that doesn't necessarily mean, "go out and get it." Doc Halligan has important tips for deciding if you should get it and choosing the right policy.
Lake Algae Can Be Harmful For Your Dog
If your dog likes to swim, it's probably best to make sure he only swims in the pool this summer. Pollution Control Agency is asking swimmers and pet owners to be aware of algae-ridden lakes and foul-smelling water this weekend after toxins from the blue-green blooms killed some dogs last month.
Finding Jobs for the Un-adoptable
Pete Coppolillo is scouring shelter for dogs that display traits undesirable for adoption. He's especially looking at prey drive, as these dogs make excellent "working conservation dogs." And Pete is happy to give these dogs a job and a home.
Take-Your-Dog-To-Work-Day Now Includes Snakes and Pigs
As take-your-dog-to-work-day becomes the everyday norm in many offices; owners of less common pets have begun to demand equality. If dogs are welcome at work, then others feathered, furry, winged and scaly companions should be allowed at the office too although some co-workers don€™t agree. Snakes are allowed at the Seattle headquarters of Amazon.com. About 8% of U.S. companies allow pets at work, and the practice seems to be especially prevalent among tech firms.
Listen to this Animal Radio® episode
Animal Radio® Show #814
Mobster Turned Animal Advocate
Special guest James Guiliani was a bad dude. He hung with Gotti and spent time behind bars. He was a drug-addicted ex-con on the verge of suicide when a dog and a dame changed his life for the better. James says "If you think the mafia is bad, try animal rescue."
Barriers Prohibit Seniors From Pet Ownership
Research published in Activities, Adaption & Aging calls for increased understanding about older adults and the current barriers, which limit older adults' chances to own a pet. Medical, physical and financial barriers keep seniors from enjoying the therapeutic benefits of animal guardianship.


Employers Offer Pet Health Insurance
Pet health insurance is revealed to be one of fastest growing employee perks in a benefit package. While not all companies allow our four-legged friends in the workplace, one in three Fortune 500 companies now offer pet insurance as a voluntary benefit. As the popularity of pet health insurance expands, some companies are subsidizing a percentage of their employee's cost, with several companies now paying as much as 100% of their employees' pet insurance premiums.
The Drought and Your Pet

Water shortages across the west have house owners re-thinking their backyard. Many have opted to replace their high-maintenance grass for faux grass without thinking about their pet. Fake grass can be hot and smelly and full of bacterium that's no good for pets or humans.
Listen to this Animal Radio® episode
Have you downloaded the free Animal Radio App for iPhone - Android - Blackberry? It's been updated and it's better than ever.
-Ask Veterinarian Dr. Debbie White and Dogfather Joey Villani your pet-related questions directly from the app.
-Get up to the minute news and recall alerts.
-Watch videos.
-Listen to current Animal Radio show or browse archives.

-Browse our knowledge-base.
-Call us directly on the Animal Radio App Hotline.
Launch the Animal Radio App at least two-times to be entered to win weekly prizes.
Free Pets and People Drug Discount Card

You may already know how expensive pet medication can be. Especially when pet insurance doesn't cover drugs.
Animal Radio® wants to help out. We don't want any pets to go without the medicine they need.
Animal Radio® made a deal with the top pharmacies to save you up to 55%.
- The Animal Radio® Pets & People Drug Discount Card is FREE.
- It offers 15-55% discount on pet medicines or uninsured human medicines.
- It's usable at almost 60,000 pharmacies, including Walgreens, Wal-mart, Rite-Aid, Target, Costco, CVS...all the biggies!
- Card is pre-activated and never expires.
- You can learn more and print out the FREE card online HERE
Or, if you would like us to mail you a free card, send a self-addressed stamped envelope to:
Animal Radio Drug Card,
699 Paula Street,
Morro Bay, CA. 93442
Please help spread the word. Your friends will thank you.

Animal Radio® Show Highlights
Animal Radio® is now on iHeart Radio!! Listen to full shows or Listen to highlights

The Popularity of SuperZoo
World Pet Association's Top Dog, Doug Poindexter talks about the history of the world's biggest pet industry trade show.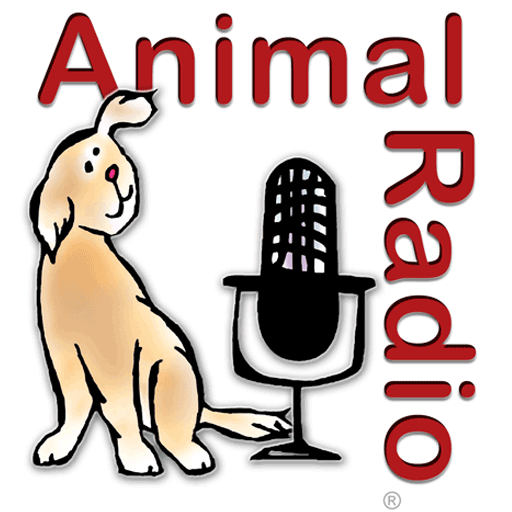 Listen Now

Grumpy Cat Net Worth More Than Cameron Diaz or Jamie Foxx
Lori Brooks has the list of the wealthiest pets. Grumpy Cat tops the list with a net-worth of 100 million dollars. Does that make you grumpy?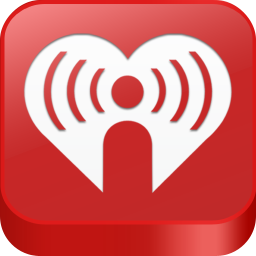 Listen Now

Mobster Changes Life For Animals
James Guiliani was one bad dude, hanging with the Gotti mafia family. He changed his ways and now he's serving the animals. He says "If you think the mafia is bad, try animal rescue."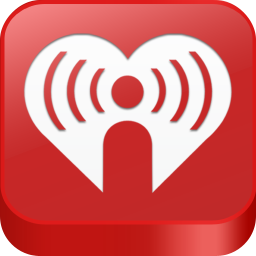 Listen Now

Pet Food Companies Are Lying to You!
Susan Thixton says the big food manufacturers are lying and cheating to get their share of the 22 BILLION dollar business.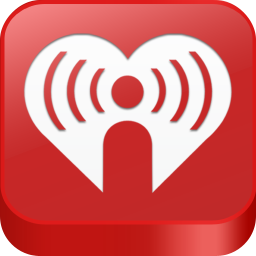 Listen Now

Making a Superbowl Commercial?
Lucy Pet Foundation's Joey Herrick made one of the top Superbowl commercials using adopted dogs and cats. He explains how he did it.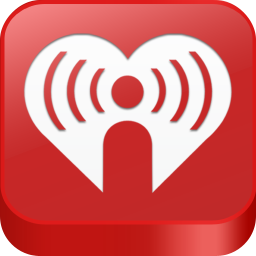 Listen Now

Dick Van Patten Off to Rainbow Bridge
Actor Dick Van Patten moved on to greener pastures this last month. He appeared on Animal Radio many times. Here's one of our favorite experiences with him (Live at SuperZoo 2006).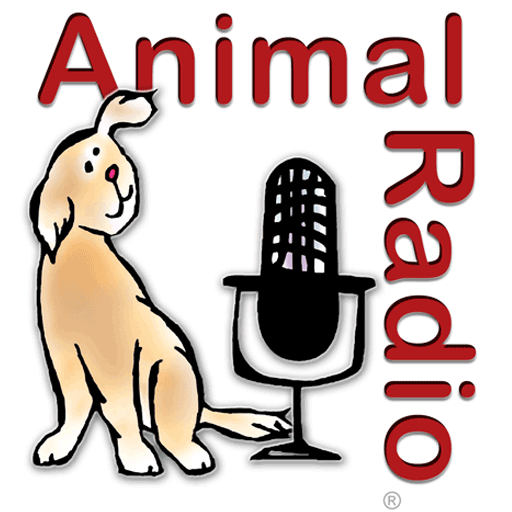 Listen Now
TailsInc August Pet Events Calendar
Janice Gork delivers the monthly pet events calendar.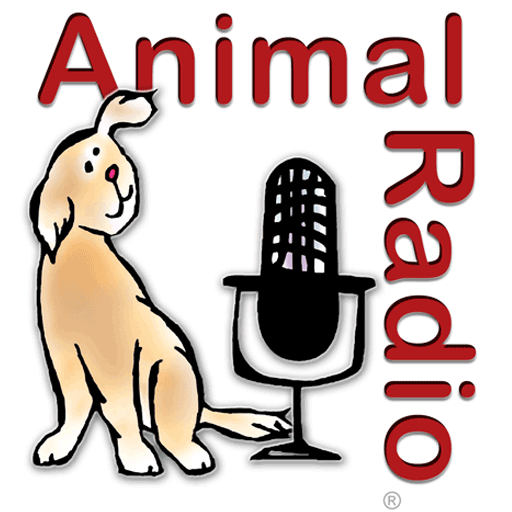 Listen Now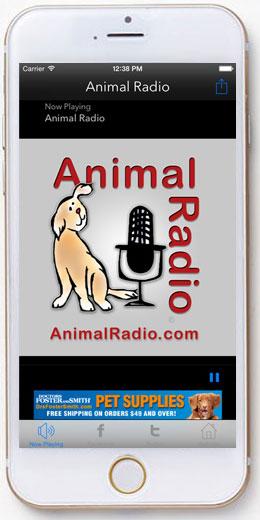 So many ways to listen to Animal Radio®. We're on 130+ AM/FM stations, the Animal Radio® App for iPhone/Android, iHeart Radio, iTunes, Stitcher, Live365, TuneIn, Spreaker and Podcast. We're available wherever you are!

The Animal Radio® APP is available for Android and iPhone. Listen on your schedule. Ask our Dream Team questions directly from the App. It's a FREE Download! It's made possible by Drs. Foster & Smith.
_____________________________________________________________________________________________________



Copyright 2003-15 Animal Radio®, its logo and Animal Radio Network(TM) are registered trademarks of Animal Radio Network LLC. All rights reserved. Submissions for newsletter, programming, editorial comments and opinions may be sent to: YourVoice@AnimalRadio.com. See our website for additional information.