Animal Radio® Show #813


Crimes and Lies Against You
Every time you enter the pet food aisle, manufacturers are vying for your patronage and their share of the 21 BILLION dollar pet-food sector. They will do just about anything to get your business, except make a truly human edible food. No wonder, only four companies account for 67% of the marketplace. Susan Thixton will tell you the lies the pet-food companies want you to believe.
Pet FBI
Harnessing the power of the Internet for good, Maresa Fanelli pioneered the pet lost and found database for Columbus, Ohio in 1998. Today she's the driving force behind Pets Found By Internet, reuniting lost animals all across America. She explains how it works and families she's reunited.
Making Of A Superbowl Pet Welfare Commercial

It was voted one of the best Superbowl Sunday commercials. It featured a stadium full of cats and dogs playing football to bring attention to the homeless pet problem. Joey Herrick(Lucy Pet Foundation) explains how they filmed the commercial and where they found its stars.
Pets Make Us Happier, Richer & Healthier
Blue Cross pet charity conducted a survey of pet owners and found that they tend to earn nearly $5,000 a year more than those without an animal and are more likely to work full time. They are also happier in general, spend more time with their families and have jobs they enjoy. Lori Brooks reports on this new research and has some illuminating results.
Cat Survives 2-Month Move In Mattress
Moosie a 2-year-old gray tabby cat has been reunited with his family after he miraculously survived a two-month journey trapped inside a mattress when his owners moved from Texas to Alaska. A moving company left with the military families belongings while the family stayed behind and spent three more days in Texas searching for Moosie. Turns out, Moosie was already en route to Alaska— inside a futon mattress.
Listen to this Animal Radio® episode
Animal Radio® Show #812
Steve Garvey Guests
Legendary first baseman Steve Garvey is back for his third time to explain his relationship with his 140 pound Rottweiler, among other things. Steve is now working closely to help the Lucy Pet Foundation score a home run.
Using Cats to Fight Cancer
Everybody loves cat videos. Rachel Gitlin figures that her creation, Cats vs. Cancer, will use the power of cat videos to raise money, through advertising, to help assist in the fight against human cancer. She'll explain the model and tell you how you can help too.
Pet Law
Attorney Debra Hamilton gave up practicing litigation law to focus on the animals. As a mediator, she negotiates peaceful resolutions to pet-related discourse. Besides the obvious, divorce and pet-custody issues, she also deals with bad breeders and pet trusts.
Links Between Cats and Human Schizophrenia
Looking for a link to help explain mental illness, new research shows that growing up with a family cat is a commonality among people who develop schizophrenia.
Dogs Help Mourners At Funeral Homes
Dogs are used in all kinds of ways to help humans feel better, emotionally. Funeral directors say dogs, especially trained therapy animals, can lighten the often awkward, tense atmosphere at a wake or funeral service and sometimes seem to know exactly who needs their help.
Germans Allows Adjoining Cemetery Plots and Urns
The German Cemetery Association is offering pets and people adjoining urn spaces. The cost is between $1,100-1,600. Although the ashes of pet owners and their animals will now have the chance to sit side by side, cremations are still legally required to be carried out separately.
Listen to this Animal Radio® episode
Animal Radio® Show #811
Mayim Bialik Guests
After starring as "Blossom" in the hit TV series, Mayim Bialik went on to get a PhD in Neuroscience. But the stage called her back. Now she's on The Big Bang Theory and working overtime for the animals. She'll tell us about CatCon, like ComicCon, but for Cats.
When To Change Your Vet
Just like any business, there are always people that give it a bad name. Same with Veterinarians. Animal Radio Veterinary Correspondent Dr. Marty Becker has a list of red flags you should look out for. If you see one, you need to re-think your vet?


Dog Treats As Healthy As Donuts
Some of the most popular treats given to cats and dogs contain more calories than human junk food! New research shows that a few pet treats have as many as 415 calories, more than a glazed donut.
Holy Cow
Boze Hadleigh put together the ultimate book describing the origins of animal phrases. Did you ever wonder where the saying "there's more than one way to skin a cat" comes from? Boze will enlighten and make you laugh at our language.
New Law Allows You To Break Into Cars
Providing greater protection for animals is the premise behind a new legislation introduced in New York that would allow a person to take necessary steps to remove an animal from a hot vehicle if a police officer cannot be located.
Therapy Dog Loses Certification After Wearing Costume

A Pet Partners certified therapy dog has lost that certification because the organization says it found the Boston Terrier's biker costume to be a "safety concern." 5-year-old Chopper has put in several years volunteering in San Diego-area hospitals and senior centers on his mini motorcycle.
Listen to this Animal Radio® episode

10% OFF with Coupon Code ANIMALRADIO



Animal Radio® Show #810
Freeway Kitten
Our Hero Person segment wraps up after 26 weeks with the heartwarming story about a kitten that was abandoned on a highway and rescued by Keri Lamar. She was driving when all of a sudden a kitten flew by hear windshield. Keri tells the rest of the story.
Basic Training Tools
Every dog owner should have several basic training tools. Founder of the Animal Behavior Centre and inventor of the Halti, Dr. Roger Mugford will be explaining what you need to train your dog to sit, stay and come.
Bathe To Save
Australian Anthony Amos has loaded his large family in an RV. He's towing a giant fiberglass blue dog. Inside the eye-catching vehicle is a shampoo and grooming facility. He's setting course to cross the U.S. washing 25,000 dogs with 100% of the proceeds going to local shelters.
How to Choose A Couch with Your Pet In Mind
As an animal lover you've probably spent hours contemplating the fabric of your next sofa. Consider how their hair shows up on the upholstery as well as whether it will embed itself in the weave and be difficult to clean. Consider how the fabric will react to their nails, and, you'll want to make sure you choose a fabric that is fairly easy to clean off the drool marks and paw prints.


Lady Gaga Working on Line Of Pet Products
Lady Gaga showed us her talents clearly go beyond music and outlandish outfits. Animal Radio hears she is working on a line of pet products inspired by her dog Asia. Gaga will be the artistic director for the canine collection, which will feature pet clothing and accessories, toys and food bowls. Perhaps she'll create an outfit of meat that will double as a treat? Probably not.
Listen to this Animal Radio® episode
Have you downloaded the free Animal Radio App for iPhone - Android - Blackberry? It's been updated and it's better than ever.
-Ask Veterinarian Dr. Debbie White and Dogfather Joey Villani your pet-related questions directly from the app.
-Get up to the minute news and recall alerts.
-Watch videos.
-Listen to current Animal Radio show or browse archives.

-Browse our knowledge-base.
-Call us directly on the Animal Radio App Hotline.
Launch the Animal Radio App at least two-times to be entered to win weekly prizes.
Free Pets and People Drug Discount Card

You may already know how expensive pet medication can be. Especially when pet insurance doesn't cover drugs.
Animal Radio® wants to help out. We don't want any pets to go without the medicine they need.
Animal Radio® made a deal with the top pharmacies to save you up to 55%.
- The Animal Radio® Pets & People Drug Discount Card is FREE.
- It offers 15-55% discount on pet medicines or uninsured human medicines.
- It's usable at almost 60,000 pharmacies, including Walgreens, Wal-mart, Rite-Aid, Target, Costco, CVS...all the biggies!
- Card is pre-activated and never expires.
- You can learn more and print out the FREE card online HERE
Or, if you would like us to mail you a free card, send a self-addressed stamped envelope to:
Animal Radio Drug Card,
699 Paula Street,
Morro Bay, CA. 93442
Please help spread the word. Your friends will thank you.

Animal Radio® Show Highlights
Animal Radio® is now on iHeart Radio!! Listen to full shows or Listen to highlights

Microchip Myths and Truths
Lucy Pet Foundation's Doc Karen Halligan answers frequently asked questions about the efficacy of the microchip. Hear common mistakes that make the chip completely useless.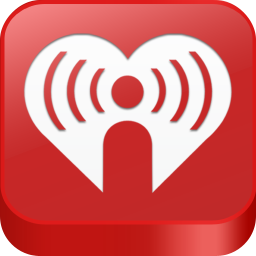 Listen Now
Pets and Marijuana
With the legalization of pot, many animals are getting into their owners stash. This can be pretty toxic for your pet.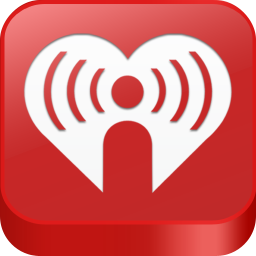 Listen Now

Animal Words
Boze Hadleigh has the meanings of common phrases with animals in them. Wonder how Hot Dog's got their name?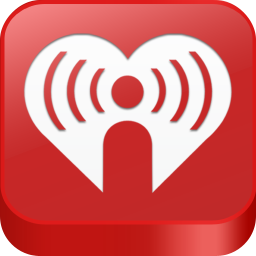 Listen Now

Young Heros
12 yr. old Olivia Reis is saving animals for the next generation. She's teamed up with her brother to protect endangered animals all over the world.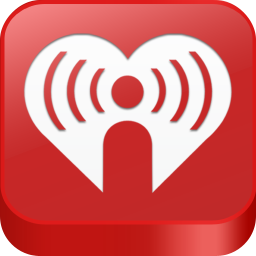 Listen Now

Can Cats Make You Crazy?
Researchers examine the link between cats and schizophrenia. You might be surprised with the results.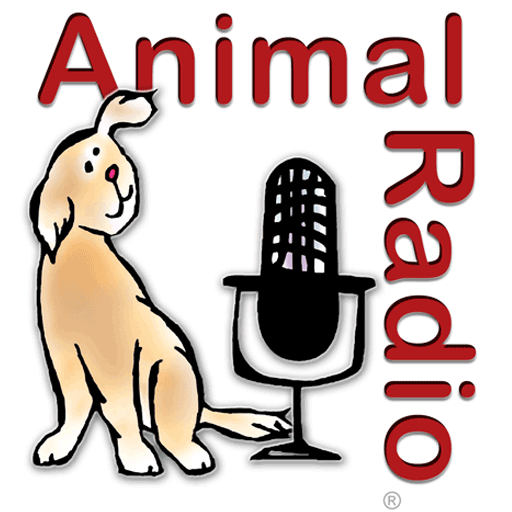 Listen Now

Rest In Peace With Your Pet
Germany is the next country to allow you to be buried next to your pet in any cemetery. You can also have adjoining urns.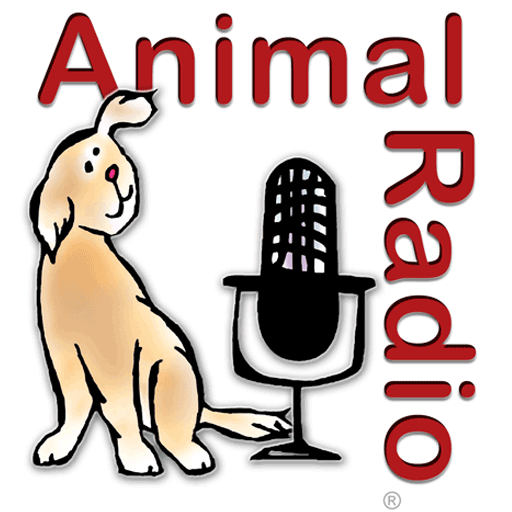 Listen Now

Man Crashes After Taking Dog's Drugs
A man was arrested after he wrapped his car around a poll. Toxicity tests found his dog's seizure medicine in his blood.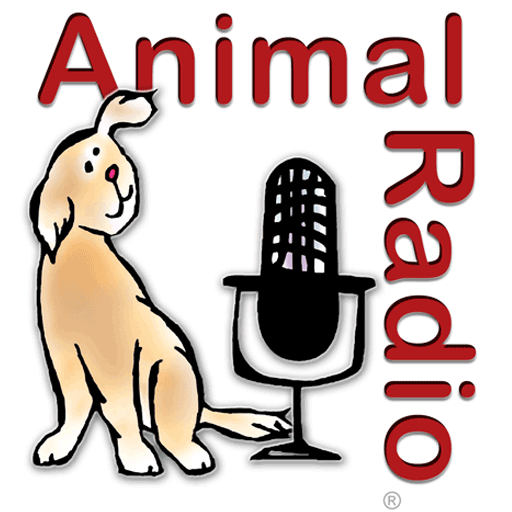 Listen Now
TailsInc July Pet Events Calendar
Janice Gork delivers the monthly pet events calendar.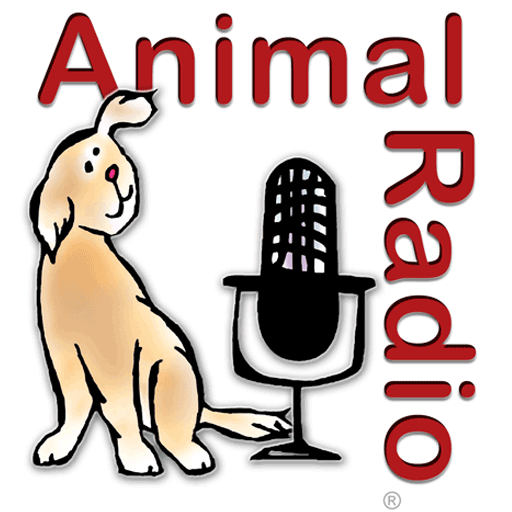 Listen Now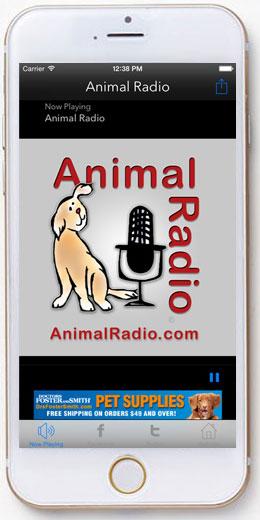 So many ways to listen to Animal Radio®. We're on 130+ AM/FM stations, the Animal Radio® App for iPhone/Android, iHeart Radio, iTunes, Stitcher, Live365, TuneIn, Spreaker and Podcast. We're available wherever you are!

The Animal Radio® APP is available for Android and iPhone. Listen on your schedule. Ask our Dream Team questions directly from the App. It's a FREE Download! It's made possible by Drs. Foster & Smith.
_____________________________________________________________________________________________________



Copyright 2003-15 Animal Radio®, its logo and Animal Radio Network(TM) are registered trademarks of Animal Radio Network LLC. All rights reserved. Submissions for newsletter, programming, editorial comments and opinions may be sent to: YourVoice@AnimalRadio.com. See our website for additional information.