Catch Animal Radio in bite-size pieces.

Introducing Animal Radio Highlights available from iTunes and iHeart Radio.





Animal Radio® Show #1022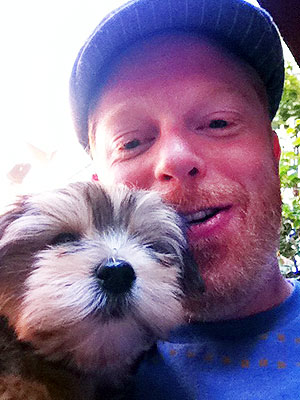 Modern Family's Jesse Tyler Ferguson Guests
He may play an uptight lawyer on the hit ABC sitcom, but in real life he's an avid pet lover and parent of two dogs, "Leaf" and "Fennel." Jesse will share personal stories of how he and his partner spoil their pups.
Listen Now
New Pet-Safe Anti-Freeze
Every year, some 90,000 pets and wild animals along with 5,000 humans are poisoned by antifreeze because Ethylene glycol, the main ingredient in antifreeze and deicers. But there's been a discovery of a new antifreeze ingredient that works better than the old stuff, and it's non toxic! The new ingredient is Propylene glycol, a food additive, which is "generally recognized as safe" by the USDA, and it cools car engines 60-percent better than the old stuff!
Listen Now
Jobs For Dogs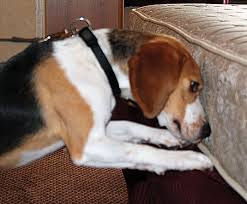 We'll take a look at all the different service-dogs and what they've been trained to do. Some can smell when a person is about to have a seizure, others can retrieve a phone in an emergency. There's even dogs that have been trained to sniff out bedbugs.
Listen Now
Do Animals Improve Student's Reading Skills?
Experts say the human-animal bond can lessen the stress young children sometimes feel in the classroom, and believe classroom interactions with rabbits and guinea pigs will improve students' oral fluency and reading comprehension.
Listen Now


Read more about this week's show.
Listen to FM on your smartphone. No Internet connection needed. Get 10% off Soundot with promo code 'animalradio'
Animal Radio® Show #1021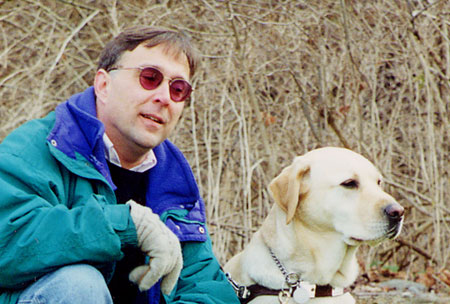 Being Blind - Faking A Sighted Person
For 30 years, legally blind from birth, Stephen Kuusistos went about his daily business as if he had 20/20 vision. He even drove bikes and motorcycles. But his life changed dramatically when he met his first service dog, Corky. This dog assisted him and even taught him some valuable life lessons.
Listen Now
The Truth About Raccoons
Over the years, many people have tried to make pets out of raccoons. This is nearly impossible. Raccoons not only make bad, destructive pets, but they also inherently carry disease. Animal Radio's Dr. Debbie has to let down a listener that was dead-set on making a wild raccoon a family member.
Listen Now
Recreational Drugs and Alcohol - Not For Pets
The Family Center for Recovery surveyed over 1,000 pet owners who admitted to seeing their pet ingest drugs or other substances. 10% of men and 5% women in this survey said they purposefully got their pet high on drugs so they could share the experience and nearly 8% of men and 4% of women said they gave their pet drugs or alcohol out of boredom.
Listen Now
Dog Park Hijacked For Ten Years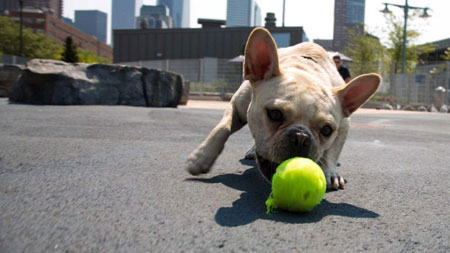 The Tribeca Dog Park in New York was literally stolen, or hijacked, ten years ago by area residents who put a lock on the gate, began charging fees, banning non-member status mutts and enforcing its 22 rules with an iron fist and the city never noticed. The people with the pirated dog park installed a keypad lock on the gate and sent members a secret 4-digit passcode after they paid a $120 annual fee over Paypal on the group's website.
Listen Now
Man Shoots At Roommate Over Cat Hair On Couch
A 58-year-old Florida man has been arrested after he shot at his roommate because he was angry about cat hair being on the couch. The roommate told police that the cat-hair-hating-guy fired in his direction and said, "The next one's going to be you." Mr. Cat Hair Hater is being held without bond and is facing charges of shooting into a dwelling, aggravated battery and aggravated assault.
Listen Now


Read more about this week's show.
Animal Radio comes to you from the Red Barn Studios
Animal Radio® Show #1020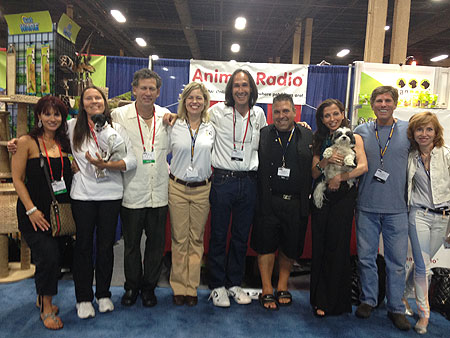 Celebrating Two Decades of Animal Radio
Join us for a special celebration of America's favorite and longest-running pet show. Animal Radio looks back at the last 20 years with guest appearances by Actor Ed Asner, Dog Wig Maker Ruth Regina, The Monkees' Davy Jones, Comedian Paul Reiser, Actor Dick Van Patten, Singer Donny Osmond, and a final bow from Vladae The World Famous Russian Dog Wizard, Dog Trainer Alan Kabel, News Director Lori Brooks, Executive Producer Judy Francis, Groomer Joey Villani, Veterinarian Dr. Debbie and your host Hal Abrams.
Listen Now
If You Are Anxious, Your Dog May Be Feeling The Stress, Too
Numerous studies have found that dogs and their owners can experience synchronized emotions and stress levels, especially during acutely stressful or exciting activities. A new study followed dogs and their owners to see how stress hormones in animals and humans changed over time. The results suggest if the owner is stressed, then the dog is also likely to mirror that stress. The researchers then took hair samples from the dogs and their owners to test for the stress-related hormone cortisol, which can be detected in hair. They found that dog cortisol levels mirror the personality traits of their owners. Maybe even more interesting was that the owner's personality influenced the dog's cortisol level, rather than the dog's personality itself.
Listen Now


Read more about this week's show.
Animal Radio comes to you from the Red Barn Studios
Animal Radio® Show #1019
The Truth About Animals
Zoologist Lucy Cooke says humans aren't doing animals any favors when we moralize their behavior. Humans have gone to the Moon and split the atom, but when it comes to understanding animals, we've still got a long way to go. So you've probably never considered if moose get drunk, penguins cheat on their mates, or worker ants lay about. They do--and that's just for starters.
Listen Now
Never Buy A Pet Online
Even if you're aware of pet scams, you should never buy a pet online. A Volusia County, Florida, woman is heartbroken after she paid her hard-earned money for a dog online. She now wants to warn everyone because these scams break your heart and your wallet.
Listen Now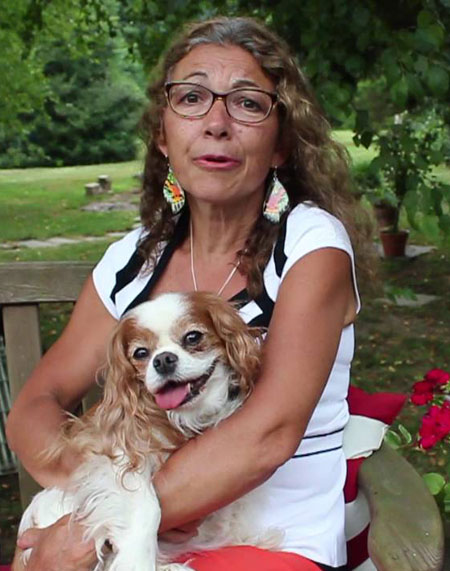 CBD's, Vaccines and Raw Diets
These are the most controversial topics in the pet world right now. Holistic Veterinarian Dr. Judy Morgan takes the topics head on and shares her experiences with CBD's, her views on Vaccines and the raw diet she feeds her own dogs. Dr. Morgan has an integrative approach combining holistic medicine with traditional Western techniques.
Listen Now
Proof That Micro-chipping Pays Off
A couple who lost 2 dogs while visiting a friend five years ago has one of those dogs, a deaf dog named Army, back today because he was micro-chipped. Their advice? Microchip your pets and keep your contact information updated with the microchip company and the vet. A lot of people think it€™s very expensive but at most vet offices you can get your pet micro-chipped for $25 or less and it's there forever.
Listen Now
All Is Well That Ends Well
A 5-year-old cat was missing in England for 2 weeks. Hatty the cat then turned up on the Royal Albert Bridge. A complicated 6-day, $7,500 rescue mission was launched to rescue the cat, before she simply wandered back home on her own. Still, the good news is Hatty is home and safe, and her owners are vowing to make her an inside only cat.
Listen Now


Read more about this week's show.
Animal Radio® Show #1018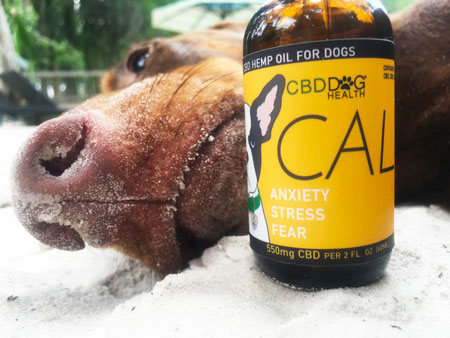 CBD's And Our Pets
CBD's (Cannabidiol) are derived from the hemp plant and there's anecdotal evidence that it may help pets suffering from many problems, including, and certainly not limited to, anxiety, allergies, seizures, hot spots and so much more. The landscape is confusing though. Many retailers are hopping on the bandwagon. While there are honest merchants, there are also many that rely on the lack of certification to sell their CBD products. Dr. Robert Dove and Medical Cannabis Expert Angela Ardolino will help you parse through the misinformation and select a product that can help your pet live a healthier and happier life.
Listen Now

Healthy Dog Euthanized To Be Buried With Owner
Emma was a healthy Shih Tzu mix that was recently euthanized after her late owner left explicit instructions for the dog to be put down, cremated and laid to rest with her. Despite the ethical issue, burying animal remains with human remains in the same cemetery plot is against the law. And finding a vet to put down an otherwise healthy pet isn't easy to do. Many refused, before the executor of the will found a vet that did euthanize healthy Emma. Now, At least one state lawmaker in the state is considering legislation to close the loopholes and forever end the practice in Virginia.
Listen Now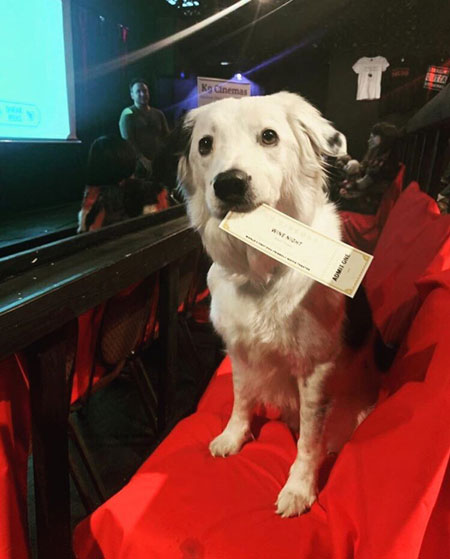 Movie Theater Allows Pets And Bottomless Wine
There's now a movie theater that lets you bring your dog along and they also offer bottomless wine. K9 Cinemas in Plano, Texas, offers drinks and snacks for humans and dogs alike.  The theater, which opened in December, offers movie nights for you and your pooch, along with other themed nights like "Karaoke Margarita Night" and "Bring Your Dog to Church Night." The space is full of comfy red couches for your pup to relax on, as well as a large open space in front of the screen if they get restless. Moviegoers can bring a maximum of two dogs, as long as they're up-to-date on their shots.
Listen Now
Pet Owners May Soon Get Medical Marijuana For Pets
The California Senate has voted 33-0 to let pet owners 18 and older purchase medical marijuana for their animals if they have a recommendation from a veterinarian who has completed a specific course. The bill would give veterinarians the same protections as doctors who recommend marijuana for human patients. This will prevent the Veterinarian Medical Board from disciplining veterinarians who recommend marijuana. The bill now goes to the state Assembly.
Listen Now
Link Between Pet Ownership And IBS
A new study find that pets may boost the risk for irritable bowel syndrome (IBS), and exposure to dog and cat feces could be a crucial factor. In the study, they actually studied the results of 5 previous studies, looking for any commonalities. Among the five studies, a 2016 Singapore report turned up the largest link between IBS and pet ownership.  They found that 21% of those who had ever owned a pet were more likely to have IBS.
Listen Now


Read more about this week's show.
So many ways to listen to Animal Radio®. We're on 134+ AM/FM stations, the Animal Radio® App for iPhone/Android, iHeart Radio, iTunes, Stitcher, TuneIn, Spreaker and Podcast. We're available wherever you are!
Listen to Animal Radio LIVE anytime with the FREE Animal Radio App for iPhone / Android. Plus, you'll get notifications anytime there is a recall or news that affects you and your pets.



---
Copyright 2001-20 Animal Radio®, its logo and Animal Radio Network(TM) are registered trademarks of Animal Radio Network LLC. All rights reserved. Submissions for newsletter, programming, editorial comments and opinions may be sent to: YourVoice@AnimalRadio.com. See our website for additional information.