When Your Dog Bites A Friend
What should you do if your dog bites a friend or if you're bitten by a friend's dog? Simply seeking medical care can open a can of worms with Animal Services. Many states will quarantine the offender even if they're not an aggressive pet. But a small cat bite could rapidly turn into something major without the proper attention.
New solutions for old problems
There is a new class four laser that helps your vet treat hot spots and arthritis. No more steroids. ABC Good Morning America's Dr. Marty Becker is back with details on emerging technologies in pet medicine.
Wrath of Grapes
Dr. Debbie is late to the studios today because of a little Terrier that ate two-and-a-half small snack boxes of raisins. Grapes are toxic to our pets - thus raisins too. Looks like a happy ending for this story.
Playing With The Big Dogs
When Marie Moody saw a whole in the pet food market - she developed Stella & Chewy's food. She left NYC for Wisconsin to start the food that now competes with the big manufacturers. Although she says she can't get a good bagel in the cheese capital, she is able to make something special for our dogs and cats.
Dogs Ear Falls Off After Grooming
How shocked would you be if you picked your dog up from the groomer and his ear fell off? What if the vet told you the groomer tried to super-glue it back on after they accidentally cut it off. You can't make this stuff up!
Listen to this Animal Radio® episode

What You Wanted To Know But Were Afraid To Ask About Microchips
1 in 3 pets will get lost. 90% won't be found. A microchip can mean a happy reunion. But, can it cause cancer? Is it a GPS device? Are there different frequencies? Does it hurt? Gary MacPhee answers all about the implanted chip that could be a lifesaver.
My Dog Has Maggots
Sure you knew your furry companions could get fleas or ticks, but did you know that it's the beginning of maggot season? Dr. Debbie is dealing with the first batch of dogs infected with fly larvae.
Seeking The Poopiest Place In America
Animal Radio® is taking nominations for the installation of a commercial grade Doggie-Doo Bag Dispenser. Whether it's a dog-park, beach or rest area, we want to put it where it's needed most.
Excuse Me, Could You Get Your Dog Off Me?
When your dog humps another, it has nothing to do with sex. He's showing that he's boss with typical alpha-dog behavior. When he poops in the house or the wrong place, it can be easily corrected by changing the place he eats. Vladae The Russian Dog Wizard has answers to common problems.
Good Sheen Starts From Within
Animal Radio® Groomer Joey Villani has more ways to cut costs while keeping your pet looking its best. This week it's all about the food you feed your pet to keep their coat clean and shiny.
Taylor Swift Wants Pet Stingray For Indoor Pond
Award winning country singer Taylor Swift is redecorating her apartment which includes a pond in the living room. Swift says she has a birdcage in the room now that is big enough for people but she wants to do more. Like adding stingrays to the pond. Yes stingrays, tropical marine life related to sharks. Swift explained, "I want to get stingrays ...I don't want people to think I'm crazy, but wouldn't that be cool?"
Listen to this Animal Radio® episode
Shell Games. Rogues, Smugglers, and the Hunt for Nature's Bounty
Detective Ed Volz spent his life chasing elk-antler thieves, bobcat smugglers, and eagle talon poachers. Now he was determined to find the kingpin of the geoduck underworld. Journalist Craig Welch's covers this beat and shares his encounters with the seedy and shady world of 'fish-criminals.'
Winning The Battle Against Motion Sickness
Even Fido can suffer from motion sickness in the car or truck. Dr. Debbie hears this complaint frequently and has developed a sure-fire cure. For some dogs, it's just a matter of where and how they're restrained. More serious cases may require medicine.
Using Pet Hair To Clean Up The Gulf Oil Spill

Pet hair is helping sop up the oil spill in the Gulf. Bay area organization Matter of Trust uses the pet hair to make mats and booms that contain the oil spill. Close to 1,000 Petco stores have begun donating fur to the cause rather than discarding it. The company hopes to ship a ton of fur each day to the massive Gulf of Mexico oil spill. A UCLA professor of environmental health science said "it's cost effective and it works well."
Summer Allergies Take Toll On Cats and Dogs
Whether it's inflamed red spots or incessant scratching, allergies can be caused by parasites, food or plants. Your doctor may suggest a steroid to calm the symptoms, but it is important to get to the root cause. A simple change of diet can work wonders for many pets.
Listen to this Animal Radio® episode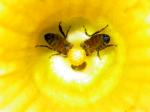 Beekeeping For Dummies
It's more than just a hobby. Beekeeping is rapidly becoming a second income for many part-time enthusiasts. Best-selling author Howland Blackiston shares his affinity for these little 'buzzers.' Over 1/3 of everything we put in our mouth depends on the honey-bee. They're mysteriously disappearing and your help is needed.
Taxidermy Your Pet
Is it so crazy to preserve your loved one with taxidermy? Sort of a "Weekend at Bernie's" with your cat? According to animal communicator Joy Turner, it's an honor for "Fluffy."
Skunk Solution
Don't resort to tomato juice to get rid of the skunk smell on your over-enthusiastic cat. Groomer Joey Villani has yet another money saving tip for keeping your furr-ball fresh.


Looking For America's Poopiest Park
Animal Radio® is looking for nominations for the most 'poopy' park, rest area or beach in the U.S.! We're awarding a commercial grade Poop Bag Dispenser with 40,000 bags - to be erected in the winners honor.
'Thong Watch 2010'
The saga continues for a puppy that swallowed his guardians thong. Will Dr. Debbie have to do surgery? Will the undergarment pass? This update has the twists and turns of your favorite reality show. Just make sure your mistress doesn't let Fido near her panties.
Listen to this Animal Radio® episode


Get $3.00 OFF World's Best Cat Litter NOW!

Don't Tumble Dry The Kitty. - Cat ends up in laundry basket - then washer.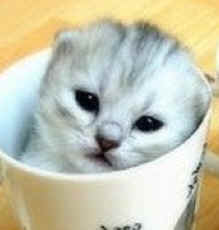 (Animal Radio® Newsroom June 01, 2010) A family in Sydney learned how NOT to wash a kitten - in the washing machine!
The Rogers family's 4 month old white Persian kitten Kimba accidently got thrown in the washing machine after falling asleep in the laundry basket.
She survived a high level spin cycle from the front loading machine and tumbled out soaking wet and dizzy!
Kimba was rushed to the vet where she was treated for hypothermia and irritated eyes from the detergent.
Mr. Rogers said, "It is just amazing that she survived but we reckon she's used all of her nine lives."

What's In Your Wallet?
(Animal Radio® Newsroom June 01, 2010)  There's a new answer to the question "What's in your wallet?" 
According to a recent Petside.com/Associated Press poll, 45% of pet owners carry pics of their pets not only in their wallets but on cellphones, laptops, iPads and Pods.
The survey revealed dog owners are more likely than cat owners to carry pictures and more than half of respondents under the age of 50 say they carry pet pictures.
See Animal Radio® News Headlines



Ask the Animal Radio® Dream Team



Listen to Animal Radio® LIVE every Saturday at noon eastern and Sundays at 5pm eastern on XM ch. 158 (America's Talk) or on any of the 99 AM-FM radio stations. Call with your questions toll-free 1-866-405-8405 or email yourvoice@AnimalRadio.com

Gabriele Bitter: I listen to your show every week on KOST 103.5 and I find it very interesting and informative. We have three cats (kids) which we love very much. My husband and I do not have children so these three are our kids. Shortly we will be moving to a larger house in the country and since I mostly work from home I would love to expand our family to include a dog. Maybe a dog that is older and who has expierence with cats??!! We are animal lovers and we would give a dog a very good home. I just don't know whether this is fair to all concerned. What do you think?

Dr. Debbie: I think it sounds like a great idea. Cats and dogs can get along well in the home with time, plenty of space, and a bit of patience. The first thing I would ask ...is what type of personalities do your kitties have? Outgoing cats, independent cats, and those that enjoy a bustling household seem to do quite well with the addition of a dog in the home. However I doI find that very timid, reclusive cats have more difficulties adapting to a dog in the home. That would be the stereotypical "scaredy cat" who tends to be spooked by loud noises, new people in home, etc.

I definitely like the idea of an adult dog for your situation since puppies have alot more energy and desire to chase other critters in the home. The best situation when adopting a dog would be to see how he/she did with cats before hand. Many shelters will allow observed visits between dogs and cats to see how they get along. You might want to avoid herding breeds like Australian Shepherds and Shelties since they like to herd/chase their housemates- the kitties might not enjoy that!

Best wishes to you, your kitties, and your possible new doggie addition!


Keith Hubert: We have two (2) male cats. One is 5yrs old (Tuxedo) and the other is 3 yrs old (Tabby). We have tried numerous products, but they urinate every where. They do go in there box, but they manage to go on the stove, walls, and all over as I said. WHAT CAN WE DO? I would apprieciate your help. I listen to you every Sunday morning on KOST 103.5 while I drive to Church. Thank you
Dr. Debbie: My goodness Keith- your kitties are marking their territory all over your home! It's time to reclaim the home!

There is usually much more to these situations than it originally appears and there is honestly no single product you can buy to solve urine marking like this. Your cats are communicating --using their urine marks.... and it takes some sleuth work to get to the bottom of it. First I would march your kitties down to your local pet doc and ask them to check a urine sample on both cats. Often we want to blame the cats with a behavior issue, but it's surprising how often a cat that marks can actually have a low grade infection or urine crystals present.

Also:
Are the cats both neutered? if not- then do it right away.

Do the cats go outside? Do they see other cats outdoors through the windows? Cover the windows with blinds or drapes to keep them visually away from outdoor cats that may cause social stress and create a desire to mark.

Do you have ample litter box stations? Make sure you have 3 litter boxes located throughout the home. Take off any lids or pan liners. Do not use any scented litters. Clean the boxes daily.

Make the favored urine marking areas unattractive to the kitties. On carpeted areas you can take a plastic carpet runner and turn it upside down to deter their walking in the area. For the stove, try a compressed canned air product that is activated by motion ( One brand is called SSSCat). As the kitties jump on the stove area a loud PSST of air is given off and deters them from venturing in that area.

Use a pheromone product. The scent hormones have a calming effect and can aid with anxious behaviors like urine marking. Try the plug in pheromone product called Feliway.

Ask your vet about drug therapy. I'll often turn to drug therapy to help tame down severe urine marking situations. My guess is that drugs may be necessary for helping your cats deal with this problem since it sounds quite extreme.

Clean with an enzymatic pet cleaner. Urine odors are best beaten by using enzyme based cleaners that destroy the odors, not masking the odor.

Keith, I'll be honest....it'll take alot of work and using as many of the above steps that you can manage to deal with this. You will need to enlist the help of your local veterinarian to be most successful. And you have to be ready to draw a line in the sand and agree that it is NOT okay to let this behavior go on further. Hope I've given you encouragement enough that you can work through this!

Listen to Dr. Debbie on Animal Radio®

Public Events Calendar
yourvoice@AnimalRadio.com
March for the Dogs
Saturday, June 12th
Franklin D. Roosevelt State Park in Yorktown Heights, NY
10am - 2pm. For additional information or to register, visit: walk.dogsindanger.com


Celebrate your pets right now at AnimalRadio.com

Copyright 2003-10 Animal Radio®, its logo and Animal Radio Network™ are registered trademarks of Animal Radio Network LLC. All rights reserved. Submissions for newsletter, programming, editorial comments and opinions may be sent to: YourVoice@AnimalRadio.com. See our website for additional information.
This posting includes an audio/video/photo media file: Download Now