The NEW Animal RadioŽ APP is available for

Android and
iPhone! Get it NOW!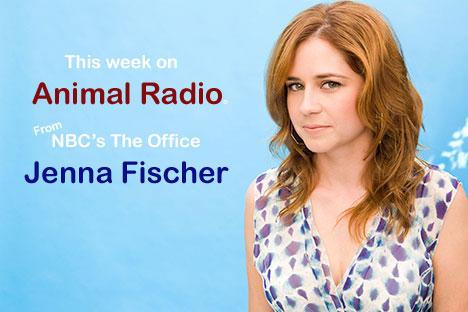 NBC's The Office's Jenna Fischer is our special guest June 9th!! Be sure to join us for this national radio broadcast.

Animal RadioŽ Show #652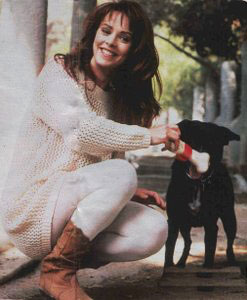 Pop Diva Sheena Easton Guests
There is nobody more "into" her cats than singer Sheena Easton. She tells us all about her "gangstas" of fur! Even her kids thinks she'll be the proverbial "old cat lady."
Get Paid To Watch Videos
Members of the nonprofit Farm Animal Rights Movement are offering people $1 to watch a short video that shows gruesome scenes of slaughter and abuse of chickens, pigs and cows at unidentified farming operations. The images they will watch on video are graphic enough, organizers hope, that people will turn away and stop eating meat.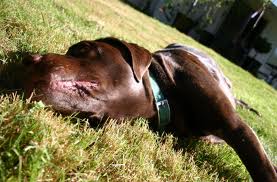 Things Your Dog Doesn't Want You To Know
Why is it dogs turn in circles before they lay down? Why must they roll in the smelliest thing around? How come they hog the bed? These questions and more answered by 11 canines via Hy Conrad and Jeff Johnson.
Man Spends $60,000 In Custody Battle For Dog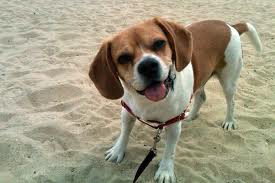 Craig Dershowitz tells NBC's "Today" show he's already racked up $60,000 in legal bills trying to win custody of Knuckles after his ex kidnapped the dog and took him across the country. Dershowitz has started a website to raise funds for his legal efforts. He's offering a "Free Knux" t-shirt for $25 and a $250 game of fetch with Knuckles when the dog "hopefully" returns.
Listen to this Animal RadioŽ episode





Animal RadioŽ Show #651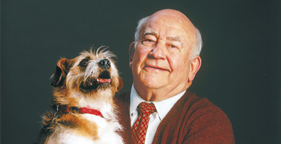 Ed Asner Makes Us Laugh
Animal Radio's Season of Stars continues the very dry-witted actor Ed Asner. His love for animals is paramount in his story-telling. He says, "If I get to the pearly gates and they won't allow my pets, then I'm going somewhere else."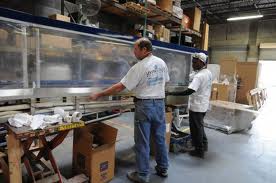 Fish Tank Kings
Mat Roy and Jose Blanco are the Fish Tank Kings and they just built a tank that serves as the back-stop of the new Marlins Stadium. It cost a mere $390,000! Their new show debuts on Nat Geo Wild.
Lost Bird Blurts Out Address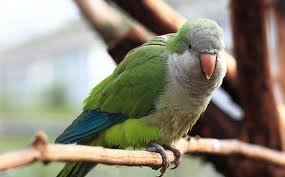 A parakeet was able to make it home safe and sound thanks to his expanded vocabulary. After the bird escaped his house, eventually stopped at a hotel, where he was apprehended and handed over to police. Authorities say the bird didn't give any indication he could talk until he suddenly blurted out his home address.
Diamond Pet Food Recall Expands Yet Again
The FDA has expanded the national recall of food manufactured at a Diamond Plant in South Carolina after 14 humans became infected with the Salmonella virus after touching pet-food. Many high-level brands are produced there and have been recalled. An inspection of the plant has shown four violations.
Man Spends $60,000 In Custody Battle For Dog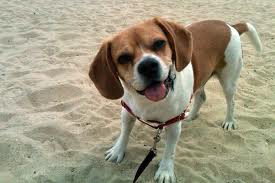 A New York man is looking for a little financial assistance after spending thousands of dollars trying to get his dog back from his ex-girlfriend. Craig Dershowitz tells NBC's "Today" show he's already racked up $60,000 in legal bills trying to win custody of Knuckles after his ex kidnapped the dog and took him across the country. His ex calls it revenge, but he disagrees. With the court battle still raging, Dershowitz has started a website to raise funds for his legal efforts. He's offering a variety of gifts for people to buy, including a "Free Knux" t-shirt for $25 and a $250 game of fetch with Knuckles when the dog "hopefully" returns to New York.
Listen to this Animal RadioŽ episode



Animal RadioŽ Show #650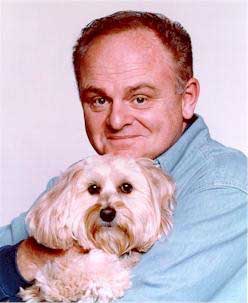 Gary Burghoff Joins Us
Animal Radio's Season of Stars continues with actor Gary Burghoff (M*A*S*H). His character on the long-running series was developed after the writer saw his love for animals.
Diamond Expands Recall
Diamond Pet Foods has expanded a Salmonella related dog food recall begun in early April to include its Diamond Puppy Formula, Chicken Soup for the Pet Lover's Soul Adult Light Formula dry dog food. Many companies with food made in the same plant are following suit. No illnesses have been reported in dogs, but so far 14 cases of salmonella in humans have been found in nine states, according to the Centers for Disease Control and Prevention (CDC). Affected humans may have caught salmonella from handling the dry dog food and then handling their own food, or from cross contamination with utensils. The CDC is still investigating the outbreak. More detailed recall information for the specific affected brands can be found at diamondpetrecall.com. You may also view the latest inspection report of the food plant, which still has four violations. Purina has also recalled its Overweight Cat Food for ingredient issues.



Feed Your Best Friend Better
"Dog Food Dude" Rick Woodford explains how easy it is to make healthy food for your pet. Quit dodging bullets and avoid all the recalls with fresh food for your furry-companion.
Dog Receives Life In Prison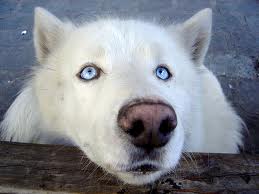 The bad dog of the neighborhood has received a life prison sentence. The wolf dog hybrid named Chief, once ordered destroyed for aggressive behavior, will become a guard dog at Louisiana's maximum security prison.
Bad Economy Doesn't Mean Cutting Back On Pet Expenses
Most pets aren't feeling the pinch of higher gas and grocery prices. Three-quarters of the respondents in a new CouponCabin.com poll say the economy hasn't caused them to cut back on pet expenses. In addition, 21% report spending between $51 and $100 on their pets each month, while 12% shell out more than $100 on Fluffy and Fido every 30 days. Just over a third admit they spend more money on their pets than they do on their friends, and 32% put more money toward their pets than their family.
Listen to this Animal RadioŽ episode




Animal RadioŽ Show #649



Victoria Jackson Guests
Animal Radio's Season of Stars continues with comedian Victoria Jackson (Saturday Night Live). There's no stopping her when it comes to yapping about her pets. She talks about how her dog got her kicked off a TV sitcom.
Lush Lawn Can Cause Cancer In Dogs
A lush lawn creates a sense of pride for many American homeowners, but a new study finds that utilizing a chemical lawn service to achieve those results is likely causing malignant cancer in many pet dogs.
Couples and Their Pets
World renown Psychiatrist Dr. Joyce Brothers discusses the relationship between humans and pets, especially when they come between partners.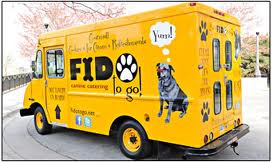 Doggie Ice Cream Trucks and Vending Machines For Fido!
A handful of new businesses are going after the pampered pet set with gourmet snacks, frozen desserts and even vending machines for dogs. A number of areas have also seen canine food trucks hit the streets.
Listen to this Animal RadioŽ episode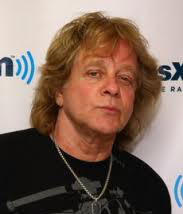 Animal RadioŽ Show #648
Eddie Money Guests
Animal Radio's Season of Stars continues with rocker Eddie Money. He loves his dogs except when they do their business on his living room carpet.
The Cat Owners Manual
ABC's Good Morning America Veterinarian Dr. Marty Becker is back and showing off his 20th, and probably his best, book about cat ownership. He also talks candidly about being a Veterinarian.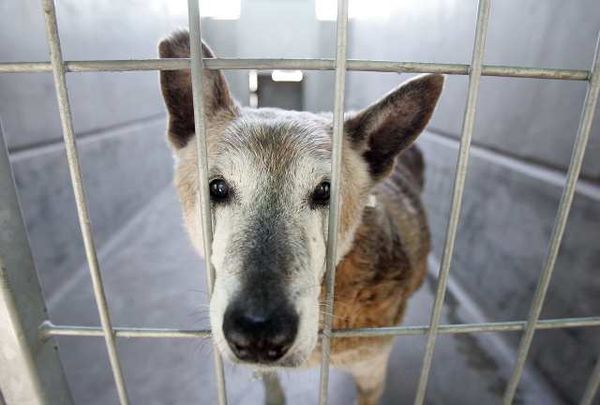 LA Pet Stores Forced To Sell Rescues Only
The cute puppy and kitten faces peering out from Los Angeles malls and storefronts could soon all be rescues. The LA City Council voted 11-1 in favor of banning stores from selling dogs, cats and rabbits that are not rescues.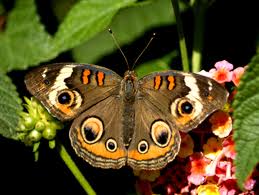 The $46,000 ButterflyJessica Speart chronicled the 200 million dollar a year butterfly smuggling business. She followed one of the notorious smugglers and shares her story about Winged Obsession.

Listen to this Animal RadioŽ episode




Animal RadioŽ FREE Pets & People Drug Discount Card
SAVE NOW ON ALL UNINSURED MEDS!! For both you and your pet!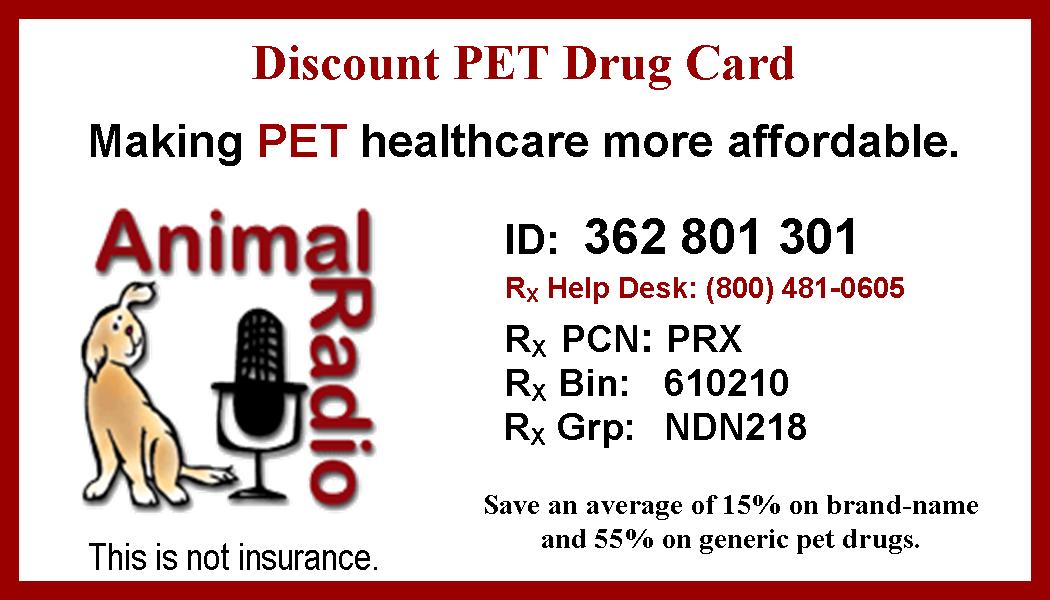 You may already know how expensive pet medication can be. Especially when pet insurance doesn't cover drugs.
All of us at Animal RadioŽ are doing our best to help out. After all, we're all in the same financial boat and don't want the pets to suffer because a medicine's cost is prohibitive. We made a deal with the top pharmacy benefits managers. Here's what we came up with:
- The Animal RadioŽ Pets & People Drug Discount Card is FREE.
- It offers 15-55% discount on pet medicines or uninsured human medicines.
- It's usable at almost 60,000 pharmacies, including Walgreens, Wal-mart, Rite-Aid, Target, Costco, CVS...all the biggies!
- Card is pre-activated and never expires.
- Great for small businesses that can't afford benefits for employees, or even your church or local Senior Center. We will gladly send you as many cards as you need.
- You can print out the FREE card online at: http://animalradio.com/Pets_People_Discount_Drug_Card.html
Or, if you would like us to mail you a free card, send a self-addressed stamped envelope to:
Animal Radio Drug Card
699 Paula Street
Morro Bay, CA. 93442
Please help spread the word. Your friends will thank you.
Print Your Free Drug Discount Card



Animal RadioŽ Headlines
39 States Included In The Pet Food Recall 2012 - Violations Report
Contaminated pet food is on the news today, after the Centers for Disease Control and the Food and Drug Administration announced nine states reported a Salmonella outbreak. The matter at hand has been challenging authorities since April, and all measures to contain it have failed so far. At the moment, 39 states have been included in the pet food recall 2012.
First reports of contaminated pet food first occurred in April, with Diamond Pet Foods initiating three voluntary recalls of dry dog food manufactured in its facility based in Gaston, S.C. Since then, Kirkland, Premium Edge, Wellness, Chicken Soup, Apex Pet Foods, Dog Lover's Soul, Canidae, Natural Balance and Diamond Naturals have been added to the list of the pet food recall 2012.
As of last month, Diamond Pet Foods has ordered the recall of dry dog food manufactured between December 9, 2011 and April 7, 2012. Initially there were only nine states on the list, but after 14 cases of people infected with Salmonella were reported, the company has expanded the number of states the recall takes place.
The company's statement reads: "We have taken corrective actions at our Gaston, S.C., facility and voluntarily expanded the recall out of concern for our customers and their pets".
Thus, the following states are now operating recalls of Diamond Pet Foods' dry dog food brands: Alabama, Connecticut, Delaware, Florida, Georgia, Indiana, Kentucky, Massachusetts, Maryland, Michigan, Mississippi, New Hampshire, New Jersey, New York, North Carolina, Ohio, Pennsylvania, South Carolina, Tennessee, Vermont and Virginia.
According to Centers for Disease Control and Prevention (CDC), the persons that caught Salmonella might have been infected while feeding their pets. The Center for Veterinary Medicine with the U.S. Food and Drug Administration said that 14 people in nine states got sick with a rare strain of salmonella, called Salmonella Infantis.
The CDC has put together a little guide to help pet owners avoid contamination with Salmonella. It's mandatory to wash your hands every time you handle your pet's food and treats. Barton Behravesh, in charge with the CDC outbreak response team, said pet owners should handle the food and treats with the same attention they'd handle a baby bottle.




Jeremy Mayfield ordered to pay $1 million for dogs' attack
The problems keep piling up for former NASCAR Sprint Cup driver Jeremy Mayfield. A Forsyth County (N.C.) Superior Court judge has ordered Mayfield to pay $1 million to a postal carrier who was attacked in 2011 by Mayfield's five dogs.
The carrier, Mary E. Bolton, charged Mayfield with negligence in permitting their dogs, pit bull/Labrador mixes, to roam freely on his property. According to court accounts, Bolton was delivering the mail on April 21, 2011, and had a package too large to fit into the mailbox. She drove onto the property (which had "No Trespassing" and "Beware of Dog" signs visible) but was attacked by the dogs.
Mayfield, who was home at the time, chased off the dogs, carried Bolton into his house, and called 911. Bolton was transported to a nearby hospital, and after several months off work, now suffers from nerve damage and post-traumatic stress disorder. Animal control authorities confiscated and later euthanized the dogs.
Bolton indicated that she lost an estimated $14,000 in income because of the injuries. Mayfield has said he offered to pay for her medical costs, but did not show up in court or file an answer to Bolton's charges. While Mayfield expressed regret over the incident, he also noted the reality of the situation, that his house is nearly a mile from the street and that he moved to the country expressly to allow his dogs to run free on his own property.
"I'm far enough off the road to not get messed with," he said. "My dogs never left that property, yet I've got a $1 million judgment against me."
In this instance, Mayfield was not charged with a crime. But it is one more in a series of tragic and traumatic events piling up against Mayfield. His home was auctioned off because he owed roughly $3 million on the property. Mayfield also still faces charges of drug possession, larceny and possession of stolen goods. He has also been involved in lawsuits with his stepmother, whom he accused of (but later recanted) being involved in the death of his father.
He has not raced in NASCAR since 2009, when he was suspended for testing positive for methamphetamines. At the time, he protested his innocence, but Jimmie Johnson and Jeff Gordon expressed concern about sharing a track with him.
Mayfield did not file a response to Bolton's charges because he says he cannot afford attorneys on this matter as well as his criminal ones.
"If I had $1 million to give away," he said, "I wouldn't be in this situation."



Would You Clone Your Pet? Animal RadioŽ featured on TLC show.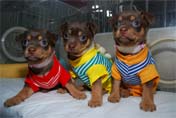 If you had the cash, around $150,000, would you clone your pet? George Semel did. And he spent an hour explaining why and fielding calls on Animal RadioŽ (http://AnimalRadio.com/640PODCAST.mp3).
The entire episode was taped for TV and TLC's "I Cloned My Pet." Be sure to catch this on TV Monday May 21st at 10pm P/E. This is your opportunity to go behind the scenes with Animal RadioŽ.
George mentions that he has tissue that is cryo-preserved already from another dog since 2005, but he couldn't afford to clone that dog at that time. He says it was also in advance of the proper techniques to clone a dog. The tissue for this dog is still on hold.
The cloning techniques are far more advanced now, so George was able to clone Bob. The process allowed them to clone 10 million cells from Bob's tissue. The cloning was successful, and there are triplets of Bob still in Korea with their surrogate mother, where the cloning took place. George did get to see the puppies after they were born on December 28th, and states that the puppies all look genetically identical to Bob.
George tells us that he has been sworn to secrecy about the amount he paid for the cloning, but stated that, "It is an expensive proposition." There was never really a signed agreement for the cloning, and the Koreans surprised George with the triplets. They are now demanding a larger payment than was expected. George and his friend Alex are trying to raise the remainder of the money. They have created a song, The Clone Song, and are selling it for $.99 a download to offset the cost of the process.
George has not been able to test the DNA of these puppies to see if they are true clones of Bob, he is just taking the Koreans word for it. However, he will be able to check their DNA against the original Bob's DNA when he brings the puppies back to the United States.
When asked why George didn't adopt one of the many homeless dogs waiting for homes, he stated that, "I was saving a saved animal that didn't get to be fully saved." He states that he originally made a commitment to a saved animal.
When asked what dog cloning can lead to, with regard to female dogs that are kept in cages to be surrogates for these clones (much like puppy mills), George states that the technique is currently being used in people and this is no different. For example, he states, a woman will carry a baby for another woman who can't have children and be paid for her services. But the difference is that these female dogs didn't ask for this kind of life!
George hasn't made arrangements to pick up the puppies yet, but hopes to have them with him soon. He states, "I did it for the dog. I didn't really do it for myself€Ś I did what I thought was the right thing for the puppy, meeting my obligation to him..."
George doesn't feel he is playing 'God," but feels that someone has to be adventurous enough to examine what the boundaries are and to push those boundaries. George hopes that one day humans will also be cloned, as he feels there is a place for that as well.
We received many calls during the interview. Some were for cloning, while others were against. What do you think? Would you clone your dog?
See Animal RadioŽ on TLC's "I Cloned My Pet"
This Little Piggy is a Pet, Court Rules
One little piggy is going to be able to continue crying "wee wee wee" all the way to its Houston home. A Texas judge has ruled that the pig is a pet, the San Antonio Express-News reports.
The battle over Wilbur the pig began when Alex Sardo gave his wife, Missy, the then-7-week-old Vietnamese pot-bellied pig. But when the couple's homeowners association found out, they wanted the piglet out. Cypresswood Community Improvement Association sent a letter to the Sardo family stating they had 30 days to get rid of it or face a lawsuit.
The family sued instead, insisting Wilbur was a pet. And a Harris County district judge agreed, but not entirely for the reasons you'd expect.
The HOA argued that under its guidelines, only "common" and "traditional" pets were allowed. But based on the evidence, the court ruled that Wilbur's breed wasn't meant for commercial purposes and was indeed a pet.
The court further stated that the issue wasn't just about what is and isn't a pet, but rather the amount of control HOAs can assert over residents.
Community covenants generally include noise and pet restrictions. Typically, many prohibit exotic animals from being kept and restrict excessive noise during usual bedtimes. Many municipalities also have similar laws.
Generally, violators can be cited with fines if they don't comply. And as the HOA's actions against the Sardo family shows, injunctive action is also possible.
Wilbur the pig gained national attention after the Sardo family set up a Facebook page detailing the piggy's saga. And following a Texas court's ruling that the pig is a pet, it looks like their efforts paid off.

Ask the Animal RadioŽ Dream Team
Listen to Animal RadioŽ LIVE every Saturday at noon eastern and Sundays at 5pm eastern on XM ch. 166 (America's Talk) or on any of the 100 AM-FM radio stations. Call with your questions toll-free 1-866-405-8405 or email yourvoice@AnimalRadio.com

Einstein's Ear Problems
David: My wife and I have a 12 year old Golden Retriever. His name is "Einstein" (because he's so smart) :). However, this poor dog has had a ongoing ear infection for most of his life. Believe me, we have had him to the vet constantly. We have put out hundreds of dollars in med's and doc. visits. The only medicine that even seems to work at all is (Mometamax), but it just will not clear it up. The vet even did a surgery on his ears where he cut out some of the ear on the inside. The vet said that there is another type of surgery that is more severe, but that it is only a 50/50 chance of it working, but it is way to cost preventative to really consider. Now with him being older, it probably would not help anyway.
We did try another vet a couple of years ago, cannot remember the medication that was used, but it made Einstein so lethargic that we said enough of that. It was as if he was in a drug stupor. He just laid around, wouldn't play at all, barely ate or drank any water, his eyes changed, lifeless, as if he wasn't even in there. It really scared us. You couldn't even tickle him. It was like he couldn't feel it. And he really, really, really loves having his belly scratched. Well, after taking him off those med's, in a few days, he returned back to normal. As far as his ears go, it didn't have any effect. He was on them for a little over a month.
We are pretty sure that Einstein is now deaf, or close to it. Probably caused by the infection, probably irreversible, or it could be caused by his (the vet calls it droupsy), he also called it by its official name? The right side of his face is like it is partly paralyzed, the skin kinda hangs down a bit. We had to put drops in his right eye until he learned how to blink again. Although, we think that he is not able to see out of it barely or at all now.
Of course, with him being 12, we have considered putting him down, but we really don't want to do that just yet. He seems to still be very happy and maybe not so full of energy, but still willing and wanting to play an get around on his own. He is having some issues with getting up, being stiff and such, but he doesn't appear to be in any pain except for his ears. We had to put down our 4 year old German Sheppard because of cancer and hip dysplasia, and I really don't want to go through that again if I don't have to.
I realize that without seeing our dog, that there is probably not much you can do, but if you might have some suggestions or possible recommendations. That would be so very much appreciated. Believe me, If we had the means, we would be on the next plane.
Dr. Debbie: Sorry about Einstein's ongoing ear issues- the nerve symptoms do suggest that his ear problems are chronic and severe. It sounds like your vet has recommended a total ear canal ablation as a surgical option. This usually eliminates chronic ear infections since the entire ear canal is removed. I'll agree that his advanced age and the overall cost of the procedure would be difficult to justify that step. But it can be curative for some pets.

Medication and controlling his ear/allergy issues would be the other option. The goal would be comfort and minimizing his ear issues. That probably means long term or continuous medical therapy. Anti-yeast medicine like Ketoconazle can help with chronic, stinky feet smelling ears. Sounds like he may need to be on chronic ear topicals too.

Two different options I consider for regular ear use with chronic infections are either: Tris EDTA/Ketoconazole ear solutions or Vetericyn ear flush. Ask your vet if one of those might be useful for Einstein.

I would try to find out what the name of the pill was that Einstein had a problem with in the past, so you could be sure to avoid it. I have good success with Cycosporine (Atopica) with chronic allergies/ears, but also will use prednisone to manage swelling/redness- check to make sure it wasn't one of those that he reacted badly to, if not you have an option to try one of those.
The honest truth is that dogs with chronic ear infections have a lot of swelling and ear changes that prevent fully resolving ear issues at this point...unless surgery is done. But if he is happy and medical therapy keeps his ears "under control" then I'd feel blessed to have him around.


Thirsty Bugger
Mike: She's been drinking a lot of water not eating as much I don't want her to suffer what could be wrong thanks
Dr. Debbie: If your baby has excess thirst I would be concerned about issues like diabetes, kidney disease and liver disease. If she isn't spayed, then I'd also consider Pyometra.
It is important to you see the vet- he'll probably want to do a basic CBC and chemistry profile to narrow down the possibilities. Since she isn't eating well, I'd definitely get her checked out soon before things progress.
Protective Pup
Pam: I have a MaltiPoo, as sweeeeeeet as can be with lots and lots of personality. Then one day she started to lunge from her leash, bark, growl and try to take a nip at another dog. She does this to birds she sees sitting in the street too.

She never ever used to be with this was until last fall. I don't know if it's because a big dog came up and bit her in the ear at Home Depot (while she was in the shopping cart) or if it's her new flea and heartworm medication (Trifexis). I hold her snout or hold her down to the ground but I have no idea what caused this.
And she barks at men, always has from when she could start barking (I got her when she was eight weeks old).

She will be three years old in August, weighs 12 ˝ lbs. Can you offer any insight to this?
Dr. Debbie: I do believe your sweet little girl has found her presumed "job" in protecting you from would be threats. The leash is her extension of you and while on it, she feels she is driving away possible danger from her pack. The previous bite could partly contribute, but isn't the sole cause of this. You will need to examine your relationship as her pack leader. Dogs that do this type of behavior tend to have very loving pet parents that treat them with ample affection, but are short on the discipline end of the relationship.

The root of dealing with any unwanted displays of barking & lunging while on the leash is to re-assert yourself as "in charge". This is done via leash work with sit, down and stay- start with practice of these away from any distractions or other animals.- make sure you are confident on leash, when you give her a command- she follows it, and follow with verbal praise when she does.

She should be a star pupil with those steps before you put in her situation of excitement/birds/other dogs. Then iIf she were to bark or pull on leash you correct her verbally and redirect her to an alternate behavior such as lie down or give paw. These replacement behaviors make It is difficult for her to misbehave when she is performing another desired behavior.

This often is helped greatly with use of a professional dog trainer. The objective eye of an outsider helps most humans with this problem, then the doggies just follow the program!

And, no I don't think this is any way related to the use of your flea product/heartworm product.
Good luck with things!
Listen to the Animal RadioŽ Dream Team
Celebrate your pets right now at AnimalRadio.com

Get Animal RadioŽ Headlines emailed to you, or catch us on

Twitter and

Facebook.
"Like" Animal RadioŽ on Facebook - and win goodies for you and your pet.

Copyright 2003-12 Animal RadioŽ, its logo and Animal Radio Network(TM) are registered trademarks of Animal Radio Network LLC. All rights reserved. Submissions for newsletter, programming, editorial comments and opinions may be sent to: YourVoice@AnimalRadio.com. See our website for additional information.