Catch Animal Radio in bite-size pieces.
Introducing Animal Radio Highlights available from iTunes and iHeart Radio.
Animal Radio® Show #1018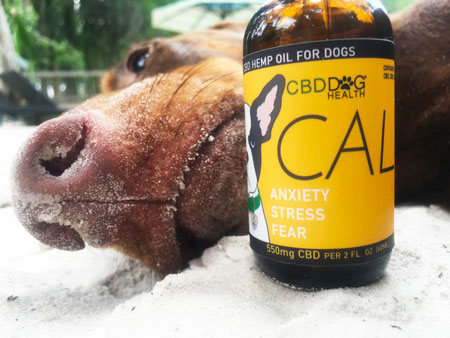 CBD's And Our Pets
CBD's (Cannabidiol) are derived from the hemp plant and there's anecdotal evidence that it may help pets suffering from many problems, including, and certainly not limited to, anxiety, allergies, seizures, hot spots and so much more. The landscape is confusing though. Many retailers are hopping on the bandwagon. While there are honest merchants, there are also many that rely on the lack of certification to sell their CBD products. Dr. Robert Dove and Medical Cannabis Expert Angela Ardolino will help you parse through the misinformation and select a product that can help your pet live a healthier and happier life.
Listen Now
Healthy Dog Euthanized To Be Buried With Owner
Emma was a healthy Shih Tzu mix that was recently euthanized after her late owner left explicit instructions for the dog to be put down, cremated and laid to rest with her. Despite the ethical issue, burying animal remains with human remains in the same cemetery plot is against the law. And finding a vet to put down an otherwise healthy pet isn't easy to do. Many refused, before the executor of the will found a vet that did euthanize healthy Emma. Now, At least one state lawmaker in the state is considering legislation to close the loopholes and forever end the practice in Virginia.
Listen Now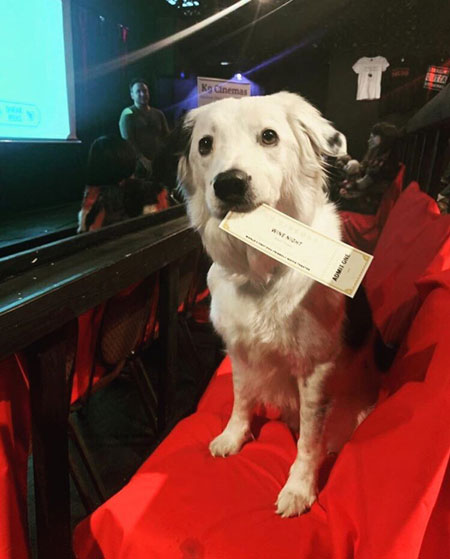 Movie Theater Allows Pets And Bottomless Wine
There's now a movie theater that lets you bring your dog along and they also offer bottomless wine. K9 Cinemas in Plano, Texas, offers drinks and snacks for humans and dogs alike.  The theater, which opened in December, offers movie nights for you and your pooch, along with other themed nights like "Karaoke Margarita Night" and "Bring Your Dog to Church Night." The space is full of comfy red couches for your pup to relax on, as well as a large open space in front of the screen if they get restless. Moviegoers can bring a maximum of two dogs, as long as they're up-to-date on their shots.
Listen Now

Pet Owners May Soon Get Medical Marijuana For Pets
The California Senate has voted 33-0 to let pet owners 18 and older purchase medical marijuana for their animals if they have a recommendation from a veterinarian who has completed a specific course. The bill would give veterinarians the same protections as doctors who recommend marijuana for human patients. This will prevent the Veterinarian Medical Board from disciplining veterinarians who recommend marijuana. The bill now goes to the state Assembly.
Listen Now

Link Between Pet Ownership And IBS
A new study find that pets may boost the risk for irritable bowel syndrome (IBS), and exposure to dog and cat feces could be a crucial factor. In the study, they actually studied the results of 5 previous studies, looking for any commonalities. Among the five studies, a 2016 Singapore report turned up the largest link between IBS and pet ownership.  They found that 21% of those who had ever owned a pet were more likely to have IBS.
Listen Now


Read more about this show.

Listen to FM on your smartphone. No Internet connection needed. Get 10% off Soundot with promo code 'animalradio'
Animal Radio® Show #1017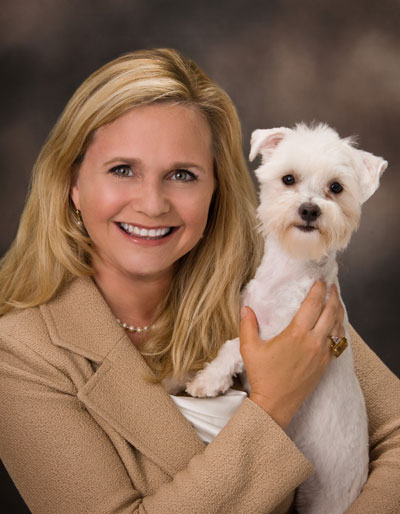 An Antidote To America's Stress
Last year, a majority of Americans reported experiencing stresses "during a lot of the day," according to Gallup's recently released Global Emotions Report. Sadly, we're global leaders in feeling agitated - there are only three countries in the world that are more stressed out than the United States. But according to American Humane CEO Dr. Robin Ganzert there's scientific evidence of an antidote - a healthy dose of pet love. To remedy some of the anxiety plaguing America, individuals should cultivate and nurture bonds with animals.
Listen Now
Washington State May Ban Pet Leasing
Washington State has had enough of pets, mostly dogs, serving as collateral on a loan. Strange as it sounds, a long-term lease is a new type of financing arrangement for cash-strapped buyers of pedigreed dogs and cats or mixed-breed "designer" pets. But soon such contracts will be illegal in the state. This year, state legislators have banned the use of dogs or cats as collateral in a consumer lease or secured transaction. If Gov. Jay Inslee signs the bill as expected, Washington will join California, Nevada and New York in outlawing the practice.
Listen Now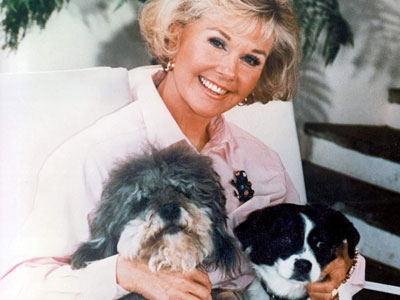 Legendary Animal Activist Doris Day Passes
Actress and singer Doris Day died recently. Doris was a huge animal rights activist and also co-owned one of the most pet friendly hotels on the planet. In 1978, she founded her own organization, the Doris Day Animal Foundation and later started the Doris Day Animal League, which has since become part of the Humane Society. She also founded the Duffy Day Lifesaving Program, which focuses on older dogs who need medical attention in order to maintain a healthy life. Doris Day was a guest on Animal Radio and we take a moment to reflect and listen to her guest spot.
Listen Now

What Happens To The Dog When You're Not Married?
A cute, cuddly, bundle of joy at the center of a bitter custody battle wasn't in the courtroom as lawyers argued her fate before the Maine Supreme Court. That's because dogs are not allowed in court. The dog in this case is Honey and her human mom wants custody of the Lab-Boxer mix she used to share with her former boyfriend. Pets are considered property in 50 states, with only three states (Alaska, Illinois and California) having specific laws that address pet custody when a marriage dissolves. However, no state has a statute dealing with pets when an unmarried couple breaks up.
Listen Now


Read more about this week's show.

Animal Radio comes to you from the Red Barn Studios
Animal Radio® Show #1016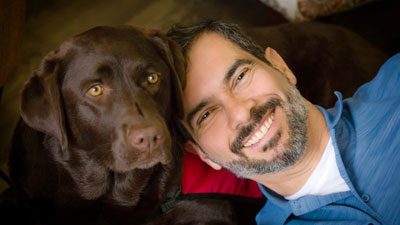 Bi-lingual Dog Comforts Homeless Kids
Molly is a bilingual chocolate lab. She responds to direction in both English and Spanish. Her trainer, Memo, escaped Mafia violence in Columbia and came to the US where he founded a dog training business. They are a certified therapy team that has helped so many children in homeless shelters. Because of their bilingual abilities and Memo's deep understanding of what it is like to be thrown into a new culture, they are bringing unprecedented joy to children in desperate situations.
Listen Now
New Bill Addresses Pets During Divorce
In Pennsylvania, former attorney and now state Rep. Anita Kulik has introduced H.B. 1432, which would establish the new areas of concern for judges to consider when deciding guardianship of a pet in divorce cases. If the bill passes, the judge would be allowed to consider: whether the animal was acquired prior to or during the marriage; the basic, daily needs of the animal; who generally gets veterinary care and social interaction for the animal; who deals with local and state regulations, such as licensing; and who has the greater ability to financially support the pet.
Listen Now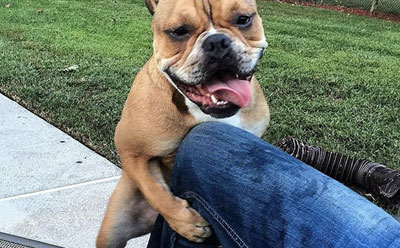 Why Is My Female Dog Humping?
Usually humping is associated with male dogs, but humping is also very common amongst female dogs. Some girls will hump toys or other objects, some hump air, others hump other dogs or even people. We talk with Certified Professional Dog Trainer and Chair of The Association of Professional Dog Trainers Nick Hof, CPDT-KA, CBCC-KA, KPA-CTP, CSAT, to answer some of your most commonly asked questions about female dogs and humping.
Listen Now

Judge Dismisses Lawsuit Against Pet Food Company
A federal judge has dismissed a multi-million-dollar lawsuit filed against Ainsworth Pet Nutrition (which is owned by Smucker's) for alleged false and deceptive advertising of its Rachael Ray Nutrish dog food. The suit claimed Ainsworth's labeling of Rachael Ray Nutrish, as natural food for dogs was false, deceptive and misleading. Independent laboratory tests found Glyphosate, a chemical weed killer such as RoundUp, was present in the products. The judge said, "The presence of negligible amounts of Glyphosate in a dog food product that do not have harmful, 'toxic,' or 'carcinogenic' effects is not likely to affect consumers' decisions in purchasing the product and is thus not material." Then for the same reasons, Judge Stanton dismissed the breach of warranty claim ruling, "A reasonable consumer would not interpret the label 'natural' as warranting that the products contain no amount of Glyphosate."
Listen Now


Read more about this week's show.

Animal Radio comes to you from the Red Barn Studios
Animal Radio® Show #1015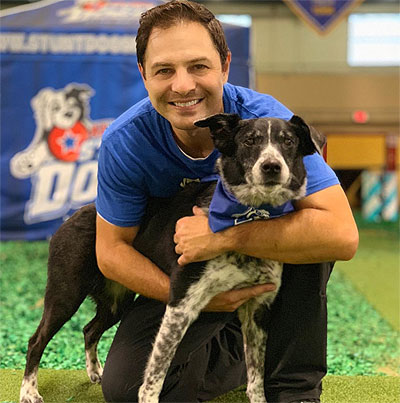 Here's A Trick Even Your Dog Can Do
Chris Perondi runs Stunt Dog Productions and the Stunt Dog Academy in Stockton, California with his wife, Suhey, and their team of canine performers. They perform more than 1,000 shows every year across the country. Today, Chris is on Animal Radio to teach us a trick we can train our dogs. Yes, even yours.
Listen Now
Risks Of Being An Overly Affectionate Pet Owner
New research highlights potential risks in being over-affectionate with our pets by increasing the risk of catching drug-resistant illnesses. While experts acknowledge and even encourage the bond between a pet parent and their fur kids, some are now recommending limits on physical interaction. The danger is posed by the transfer of antibiotic-resistant bugs and carries a risk for humans and animals alike.
Listen Now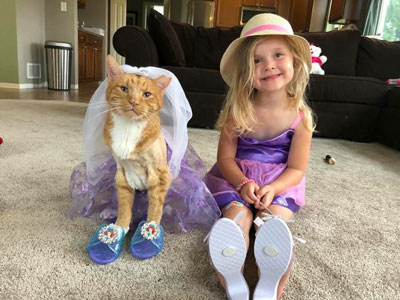 Bailey, No Ordinary Cat
Bailey, who was no ordinary feline, catapulted to social media mega-stardom. What makes Bailey more addictive than catnip? In addition to his adorable expressions and hilarious, heartfelt antics, Bailey has a penchant for doing things that are demonstratively un-catlike. Glamour Magazine Woman of the Year, activist Bailey's human Erin Merry waxes poetic about this incredible furry viral sensation.
Listen Now

Parrot Reserves His Right To Be Silent
A parrot has been taken into custody after nearly ruining a police raid, because the bird had been trained to be a lookout for his owners who were arrested on suspicion of dealing crack. When police showed up, the bird repeatedly began squawking a phrase that means "Mama, Police!" But, it seems that is all the bird knows. Police took it into custody and said that in the three weeks they had the bird at the police station, the parrot said nothing. Law enforcement claims that there had already been an estimated 1,700 birds seized for having been trained to alert their owners if police approached.
Listen Now


Read more about this week's show.

Listen to FM on your smartphone. No Internet connection needed. Get 10% off Soundot with promo code 'animalradio'
Animal Radio® Show #1014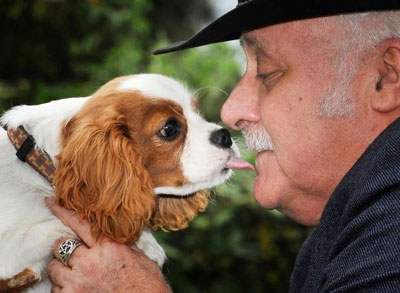 Instructions To Make Your Dog Laugh
Dr. Stanley Coren is back on Animal Radio to give us specific and detailed instructions on how to make our dog laugh. Don't be a skeptic until you've heard about the research. Some breeds are more likely to laugh than others. Dr. Coren will share the science behind dog laughter and other body signs.
Listen Now
Hong Kong Tightens Animal Laws
Too much government oversight or good laws for pet welfare? Either way, new changes are coming to Hong Kong for pet owners and businesses that deal with animals. People there could soon be punished failing to take care of their animals if they don't walk their dogs, take sick pets to the vet or have them vaccinated, under a plan to tighten Hong Kong's animal protection laws.
Listen Now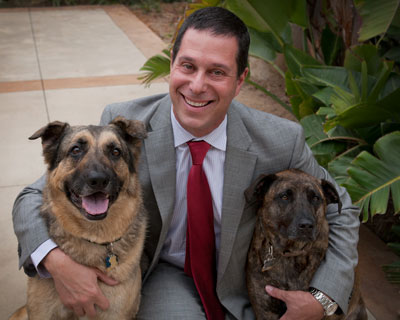 Making Happier and Healthier Pets
San Diego Humane Society's Top Dog Dr. Gary Weitzman helps animal lovers find the answers to common questions, curiosities, and perplexing puzzles. He'll focus on how veterinarians have changed the way they think about vaccines.
Listen Now

Puppy Mill Pet Shops Under Fire
Animal Kingdom Pet Shop, which has a small chain of stores in Central California, is facing yet another lawsuit. This one is from a woman who bought a Golden-Doodle from one of the stores for $2,100. She claims that soon after she got her new pet, it started having major medical issues, including bilateral hip dysplasia. Her medical costs have totaled more than $17,000. The pet store has reimbursed her for only $2,900, so she is taking the owners to court, asking for $10,000 in damages. The pet store is also facing a lawsuit filed by the Animal Legal Defense Fund and another organization alleging involvement in a "puppy laundering scheme."
Listen Now


Read more about this week's show.
So many ways to listen to Animal Radio®. We're on 134+ AM/FM stations, the Animal Radio® App for iPhone/Android, iHeart Radio, iTunes, Stitcher, TuneIn, Spreaker and Podcast. We're available wherever you are!
Listen to Animal Radio LIVE anytime with the FREE Animal Radio App for iPhone / Android. Plus, you'll get notifications anytime there is a recall or news that affects you and your pets.
---
Copyright 2001-20 Animal Radio®, its logo and Animal Radio Network(TM) are registered trademarks of Animal Radio Network LLC. All rights reserved. Submissions for newsletter, programming, editorial comments and opinions may be sent to: YourVoice@AnimalRadio.com. See our website for additional information.