Legendary Animal Activist Doris Day Passes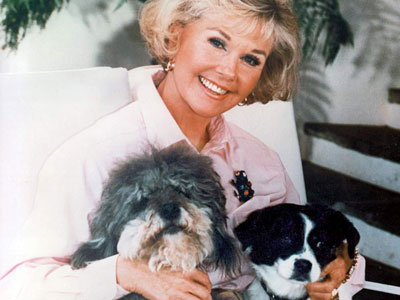 Actress and singer Doris Day passed away recently. Doris was a huge animal rights activist and also co-owned one of the most pet friendly hotels on the planet. In 1978, she founded her own organization, the Doris Day Animal Foundation and later started the Doris Day Animal League, which has since become part of the Humane Society. She also founded the Duffy Day Lifesaving Program, which focuses on older dogs who need medical attention in order to maintain a healthy life. Doris Day was a guest on Animal Radio and we take a moment to reflect and listen to her guest spot.
Doris Day made over 39 films and her movies are still among the most popular on television and home video. Doris was one of the world's most-loved and most-honored women, and in 2004, she received the Presidential Medal of Freedom from President George W. Bush.
Doris headed up two non-profit organizations, the Doris Day Animal League (DDAL), based in Washington D.C., whose purpose is to get bills passed; and the Doris Day Animal Foundation (DDAF), which is a hands-on organization, and creator of the annual "Spay Day USA," which has altered over one million animals since it's inception in 1995.
Spay Day USA is an annual observance on the last Tuesday of February that was created by the Doris Day Animal League in 1994 to bring attention to the nationwide pet overpopulation problem and to encourage animal population control by neutering pets.
Spay Day is the first and only international day of action to promote the spaying or neutering of pets. During Spay Day, veterinarians and their staff, animal welfare professionals, business owners and citizens join forces nationwide and around the world to provide spay/neuter services and to promote spay/neuter as an effective and humane means of decreasing the euthanasia of homeless animals in shelters.
Un-spayed or un-neutered pets are according to Doris, "The biggest problem in the country, in the world." She stated that, "In many countries, they don't even know about spaying, and the animals run loose and they keep having babies, doggies and kittens, and they're all starving. It's just a horrifying situation." She felt that, "Spaying and neutering is the most important thing and that the animals are not losing their manhood or womanhood!"
During Spay Day's first 15 years, participants spayed or neutered more than 1,457,200 animals. When you consider that an un-spayed cat can give birth to 18 kittens each year and an un-spayed dog can give birth to 20 puppies each year, and that the average cost for shelters to handle each homeless animal is $176, it's clear that Spay Day participants have, potentially, prevented millions of surplus births and saved millions of taxpayers' dollars.
One last note, Doris wanted everyone who had a hard time when an animal died and stated that they couldn't possibly replace them with another animal and have to go through another eventual death, to remember that she felt that way at one time also. She wanted everyone who felt that way to "Please don't! She encouraged them to go to their nearest SPCA, or wherever, and give another beautiful little doggy or cat a loving home. According to Doris, "If you love animals and if you feel so strongly about the one that you lost, I know that it has to be a great home and a loving, loving person, and you're the ones who should have the animals! So, please think about it again!"




An Antidote To America's Stress
Dr. Robin Ganzert, American Humane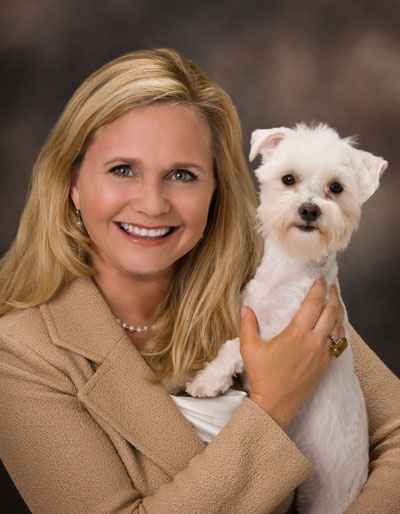 Last year, a majority of Americans reported experiencing stresses "during a lot of the day," according to Gallup's recently released Global Emotions Report. Sadly, we're global leaders in feeling agitated - there are only three countries in the world that are more stressed out than the United States. Those are the Philippines, Greece and Tanzania. But according to American Humane CEO Dr. Robin Ganzert there's scientific evidence of an antidote - a healthy dose of pet love. To remedy some of the anxiety plaguing America, individuals should cultivate and nurture bonds with animals.
There are many reasons people are stressed out and American Humane has the solution - Pet Love! Putting more pets in our life will definitely decrease our stress.
You might think that more pets is a nice idea, but is there scientific proof to that? Dr. Robin Ganzert states absolutely! We know that stress causes cortisol in our bodies, so the more cortisol we get is the direct result of all of the stress we have. There are many factors why Americans are stressed, which are too many to list with too many causes. In fact, Dr. Ganzert herself is getting ready for a big move. She is stressed because she's trying to organize a big family move.
What's really helpful during stressful times is having a pet in our life. We see this happen in our homes, we see this in schools and we see this in hospitals. There are studies after studies that show that animals, particularly our companion animals, really do help us reduce stress.
So if someone is stressed out, Dr. Ganzert recommends they get a pet. However, wouldn't that add more stress with having to take care of something else? Dr. Ganzert says no.
Dr. Ganzert also thinks there are other ways for people to have animals in their life. For her, having a pet is great for families. She believes having a pet often allows children to get more visitors. There are a lot of family activities that people with children do when they have cats and dogs in their life. If you are an empty nester and your kids have grown and flown the nest, having a pet can really reduce loneliness and provide a great deal of comfort.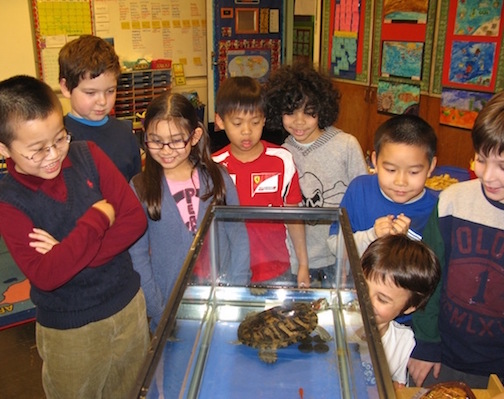 We are now seeing more pets in schools and there's a great study that American Humane did with Pet Care Trust that actually explores the tangible benefits that teachers are feeling when they participated in Pets in the Classroom.
Pets in the Classroom has been going on for years. It's a great program where classrooms have been provided with a pet. A teacher then has been able to introduce that pet to their classrooms. They've seen in their studies with Pet Care Trust that those teachers that have participated have reported less behavioral issues and a much more engaged class participation and a better learning environment for those children who are lucky enough to have a pet in the classroom.
Pets in the Classroom may not necessarily be dogs or cats; they might be animals like hamsters, gold fish and even lizards. There are all sorts of pets in the classroom. For kids who can't or may not be able to have an animal at home due to where they live or their families traveling, whatever might be going on, if they have a pet in the classroom its a great way for them to benefit from pet love.
Pets also help kids with autism really well. There are so many stories as part of the American Hume Hero Dog Awards where a child with autism has a major breakthrough when a very special dog comes into their lives. It really allows children to have a very special bond. Children with autism, children who are facing a whole host of challenges, or they might have certain other stressors in their life, can benefit from a pet.
The American Humane just did a study that came out a year ago that showed children with cancer benefit greatly from having an animal assisted therapy dog be part of their cancer treatment. When Dr. Ganzert see dogs with children, whether they're well or are facing the battle of their lives like cancer, having an animal in their lives makes such a difference.




When Pet Food Is Medicine - Dr. Debbie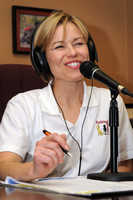 Proper pet nutrition is more than just diet choices for the healthy pet. It's even more important to properly feed the sick pet or those with chronic diseases. What you put in your pet's food bowl can help, or harm, his ability to cope with illness.
Peek into your average veterinary office and you'll likely find one or more brands of therapeutic diet foods created to manage pet specific pet health conditions. Veterinarians prescribe therapeutic diets to help pets with kidney disease, diabetes, pancreatitis, weight loss or heart disease. Special digestive diets may focus on hypoallergenic ingredients, fiber content or fat levels. Some diets prevent or dissolve mineralized stones in the urinary bladder. There are even diets to keep the spring in your arthritic dog's step and diets to aid in treating pets with cancer.
The grandfather of veterinary nutrition was Dr. Morris who in 1940 designed a diet to improve longevity of his dog, Buddy, who was a seeing-eye dog battling kidney disease. His efforts led to the introduction to Hill's K/D diet, a favorite diet used today for dogs and cats with kidney dysfunction. Today many more diets and conditions are addressed by companies such as Science Diet, Royal Canin, Purina and Iams.
As a veterinarian I recognize the value that therapeutic diets lend to managing my patients' health. But my strongest testament to their value is as a doggie momma who feeds a therapeutic diet to my own dog, Magnum.
My Labrador Magnum suffers from food allergies with frequent facial skin infections, bad skin odor, scratching and unpleasant gastrointestinal signs with diarrhea and flatulence. After several diet trials with various hypoallergenic diet approaches, he now thrives on a rabbit based therapeutic diet by Royal Canin. His doggie kisses are sweeter smelling now, he's content and he isn't a walking gaseous explosion anymore.
But be prepared to dig deeper in your wallet for therapeutic diets. The research behind these foods will cost the consumer more than average pet foods. Just look at the example of Magnum's food. This diet runs $86 for a 25-pound bag of dry food. This sure isn't cheap. But the investment can pay off in lower medical costs and fewer veterinary visits, justifying the additional cost. In Magnum's case, we are able to avoid continued treatment of skin infections, thereby avoiding medication use and he is spared incessant itching.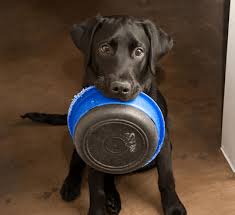 Some pet owners turn to home cooked diets in order to avoid the costs of therapeutic diets. Without guidance and veterinary nutrition analysis, pet owners may risk shortchanging their pet's nutrition. One research study identified that over 90-percent of home prepared diets for sick pets failed to be nutritionally adequate. Quality ingredients aren't cheap and a well-produced home cooked diet often ends up costing far more to prepare than commercially produced therapeutic diets.
If your veterinarian recommends nutritional management with a therapeutic diet, discuss all the options with your doctor. Inquire about different brands and sizes of food packages available, as many options are available. Get your money's worth on these diets by following your veterinarian's recommendations. Avoid mixing therapeutic diets with regular foods. This only hinders your pet's results and give you a false sense of saving money by making the food last longer.
As for Magnum, I choose to feed him his therapeutic diet and avoid popping pills into him. That's my gauge of a therapeutic diet success - food that serves like medicine in the doggie bowl, but without the hassles.
Featured veterinarian known as "Dr. Debbie" on national pet radio program, Animal Radio. Ebook author of "Yorkshire Terriers: How to Be Your Dog's Best Friend"; "Pugs: How to Be Your Dog's Best Friend"; "Mini Schnauzers: How to Be Your Dog's Best Friend"; and "Shih Tzu: How to Be Your Dog's Best Friend." Dr. Debbie's books.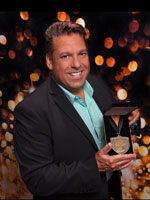 The Dogfather's Grooming Tip with Joey Villani
Fashion and Your Pet
This week's tip from Joey is a fashion tip. Most people don't think that pets go through fashion changes, but they do. Just look at you favorite magazine and were not just talking about pet magazines. If you look at the pictures of the dogs in the magazines that are usually posing with models, you'll see that a lot of times they have on attire or they are groomed a certain way. Believe it or not, this kind of sets the tone for everyone else.
Now that we are going into the summer season, one such fashion item that is hot is raincoats. You may think that a raincoat is a waste of time, but then you see a cute dog wearing one and they look great.
But that's not the only thing. Short, stylish haircuts on pets are looking great and it's what the general public is leaning towards. However, Joey knows there a lot of people out there that have female dogs and don't want their coats cut short.
Joey states that a short haircut on your dog can really capture an expression that you would not get in a full coat. If your groomer is good and they have style, they can pull it out of your dog. So you can capture that expression and have great wear.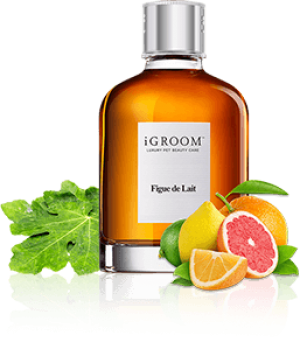 Another hot item this season is fragrance. Joey tells us there are some unbelievable fragrances out there made by iGroom and Les Pooch, for example. But be aware, these are going to put a dent in your pocket. These fragrances are not cheap. They range anywhere from $25 to over $100 for a bottle. These fragrances smell so good, Joey claims that you're going to want to wear them, but they're for your dog. These are also pet safe fragrance as well. They contain no alcohol and nothing that would really irritate your pet at all. If you want your pet to be stylish, and who doesn't want their pet to smell good, try putting a little spritz on them. Just think, if your dog is sleeping in bed with you, wouldn't you want them to smell great?
Joey tells us a little secret. He is a fragrance guy and has a ton of fragrances. However, he has this one bottle for his dog that he personally wears. He evens claims that he gets a lot of compliments on it. It's a citrus fragrance that is really clean and he loves it. It's made by iGroom and not only does it smell wonderful and the scent lasts a long time, the packaging is beautiful and something you would want to leave out on your shelf.




Animal Radio News - Lori Brooks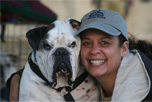 Washington May Soon Ban Pet Leasing
Washington State has had enough of pets, mostly dogs, serving as collateral on a loan. Strange as it sounds, a long-term lease is a new type of financing arrangement for cash-strapped buyers of pedigreed dogs and cats or mixed-breed 'designer' pets. But soon such contracts will be illegal in the state. This year, state legislators have banned the use of dogs or cats as collateral in a consumer lease or secured transaction. If Gov. Jay Inslee signs the bill as expected, Washington will join California, Nevada and New York in outlawing the practice. As one lawmaker put it, "It seems absurd that failing to keep up on lease payments could result in a beloved pet being repossessed like your neighbor's Corvette." A handful of national companies, such as Wags Lending, have entered the lease business in partnership with pet dealers. Financing terms can be outrageous, with accumulated fees and balloon payments amounting to double or triple the upfront cash price. One woman testified before a legislative committee saying she took her kids to a local pet store, where the family fell in love with a husky last winter. The $3,000 cost was more than she could pay, so she let herself be talked into a lease. What she didn't see buried in the fine print was the total cost after a couple years of payments, which would be more than $7,000.The puppy turned out too rambunctious for the family to handle. The woman sold it for $950, but said she's still on the hook for the lease.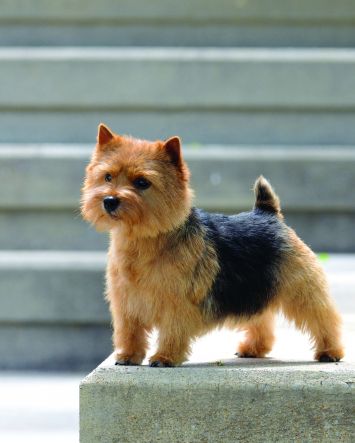 'Smushed' Faced Dogs Not The Only Ones with Breathing Issues
Dogs with flat faces aren't alone in their struggle to breathe. It turns out that Norwich terriers can develop the same wheezing, though it is not caused by the shape of their snouts, but possibly by a gene variant or a mutated gene that is associated with swelling around airways. A new study reveals that one copy of the mutated gene was found in many dogs, but nearly a third of the dogs they tested had two copies of that mutated gene. Those dogs scored worse on airway-function tests than dogs with just one copy or the normal version of the gene. The gene variant also turned up in the DNA of French and English bulldogs, which the researchers say indicates that the smushed face might not be the only factor behind their labored breathing. A co-author of the study says, "This is the first evidence to show that it's not just all about skull shape."
What Happens To The Dog When You're Not Married?
A cute, cuddly, bundle of joy at the center of a bitter custody battle wasn't in the courtroom as lawyers argued her fate before the Maine Supreme Court. That's because dogs are not allowed in court. The dog in this case is Honey and her human mom wants custody of the Lab-Boxer mix she used to share with her former boyfriend. Pets are considered property in 50 states, with only three states (Alaska, Illinois and California) having specific laws that address pet custody when a marriage dissolves. However, no state has a statute dealing with pets when an unmarried couple breaks up. In this case, a lower-court judge ruled the woman's former boyfriend, who is also 25, is Honey's sole owner because his signature appeared on adoption papers. Honey's mom says she is the one who provided all of the care for Honey and she wants sole custody. The Maine Supreme Court is currently deciding who gets to keep the dog.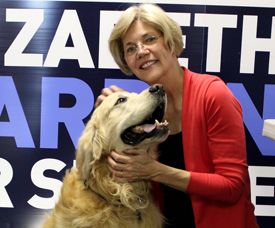 Presidential Campaign 'Surrogates'
You may not care about the enormous field of contenders running for president, but maybe you'll care more about their pets, as some of their dogs are a big part of their campaigns. Of course, Donald Trump is the first president to forgo an animal companion in the White House since Andrew Johnson in the 1860s, according to the Presidential Pet Museum. About half of the declared Democratic candidates looking to move into the White House, however, are dog owners. Sen. Elizabeth Warren's Golden Retriever Bailey has become a force on her campaign trail, while others have become social media stars and others have shunned the political spotlight altogether. Some of Senator Warren's supporters have waited in long lines to pet Bailey and get their pictures taken with him. Bailey, by the way, has his own Twitter account. Bailey's bio says he is a campaign 'furrogate.' Former Texas Congressman Beto O'Rourke has two dogs, Labrador Retrievers Artemis and Rosie, along with a cat Silver and Gus the turtle. Artemis, a female lab, became a superstar earlier this year after she was featured in a Vanity Fair photo spread. Pete Buttigieg and his husband also have two dogs; Truman and Buddy who have their own Twitter account. The South Bend, Indiana, mayor got Beagle/Labrador Retriever Truman from a shelter in 2017 and then adopted Buddy, a one-eyed Puggle with "a little bit of a weight problem," last year. Former vice president Joe Biden recently added a new dog to his household too, a German Shepherd named Major. Biden got Major from the Delaware Humane Society as a companion for his aging German Shepherd, Champ. New York Senator Kirsten Gillibrand has one dog, a Labradoodle named Maple. Candidate and former Colorado Governor John Hickenlooper's dog is a mix named Skye, which is part Akita-Bulldog-and Chow Chow. Sen. Cory Booker doesn't have an animal, but told an 11-year-old Iowa boy at a campaign event that he'd get one if he's elected president. However, Booker did make headlines back in 2013 when he was the mayor of Newark, New Jersey after rescuing a dog that had been left outside in the freezing cold.




Listen to the entire Podcast of this show (#1017)